How it sits today and the thread explaining -
http://www.tacomaworld.com/forum/1st...-my-truck.html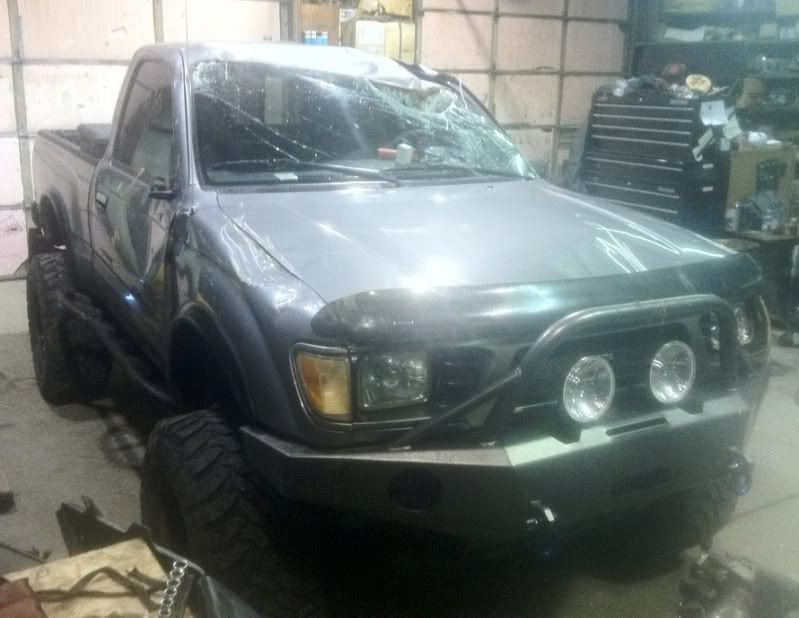 here's a few pics from start to finish and I'll add a bunch more stuff later when I've got time. just figured i should start one of these since i never have.
I build and do everything on my truck myself by the way
here's how it started:
bought it when i was 15, completely stock
first thing i did was put a new stereo, with
Alpine S speakers in doors
4" alpine speakers behind the seats in custom boxes
and two 10" Alpine S subs behind the seat in custom boxes
Alpine 1000 watt mono amp under the seat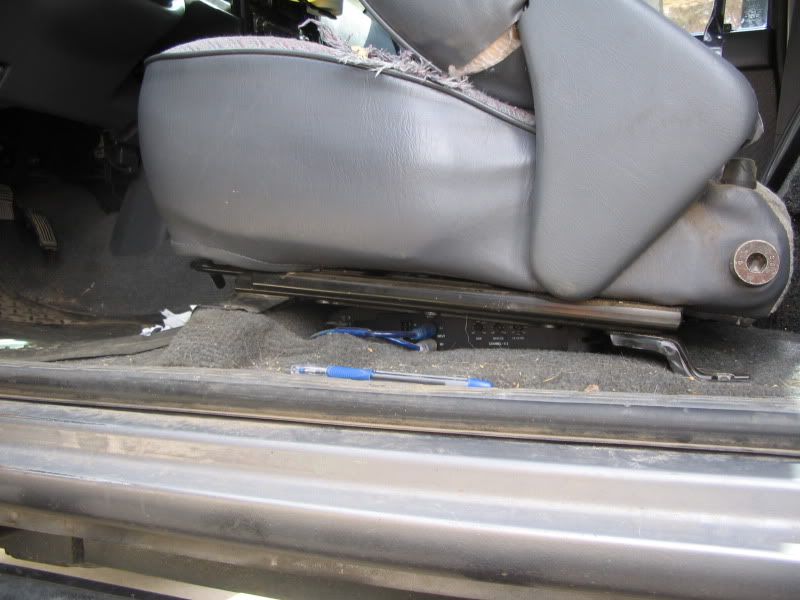 then got a K&n intake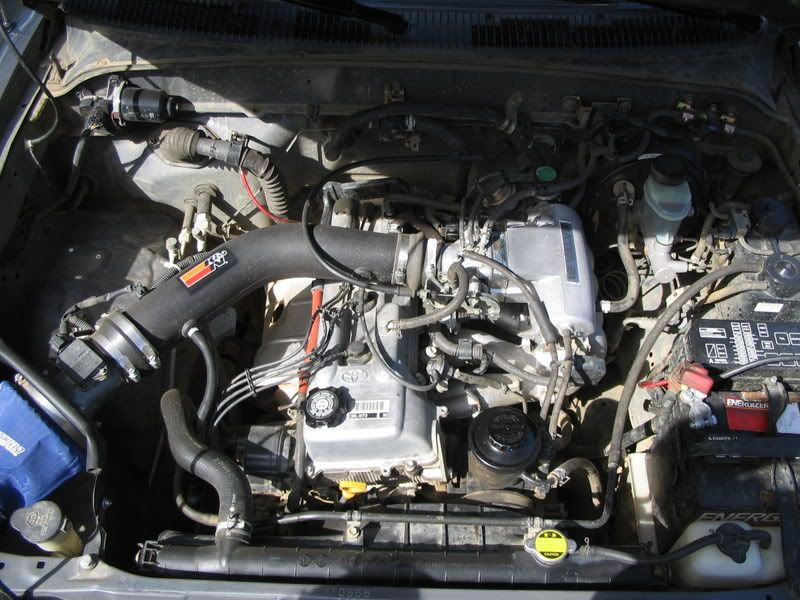 then put dual exhaust and a 4inch fabtech lift and Cooper stt's on black rims and tinted the windows.
bushwacker 1.5" Fender flares:
stayed like this for a while until i went to college and built my first bumper in a fabrication class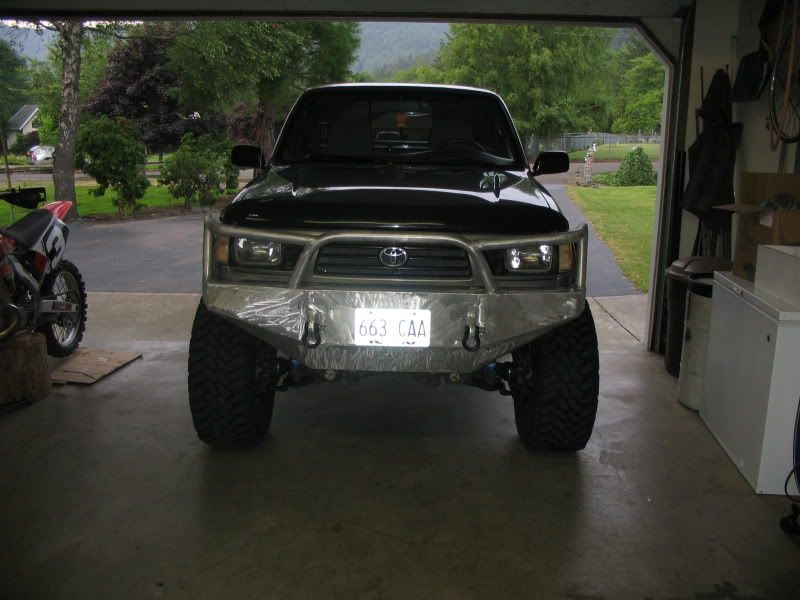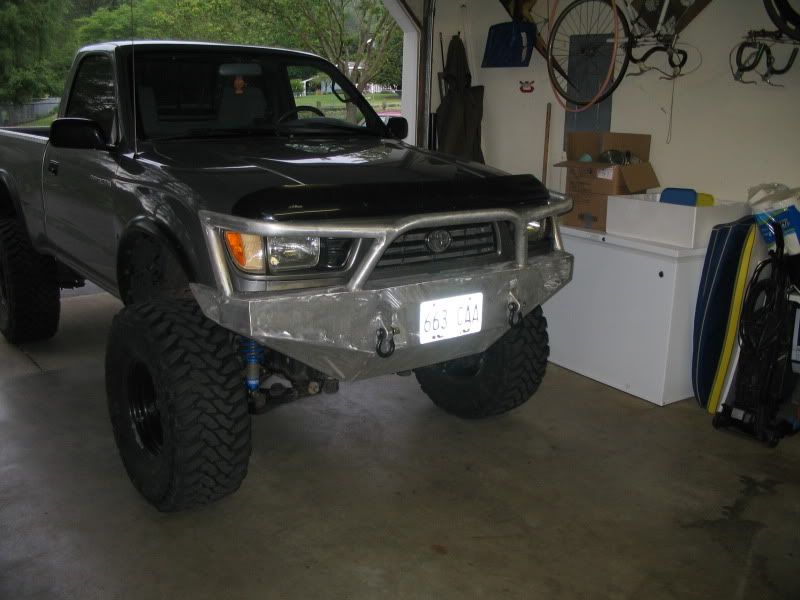 New rubber- Toyo 33x13.50x15 MT's and 2nd Gen Badges blacked out
two Hella 500ff's
Satoshi Grill
Sliders:
Camburg
UCA's and Spidertrax wheel spacers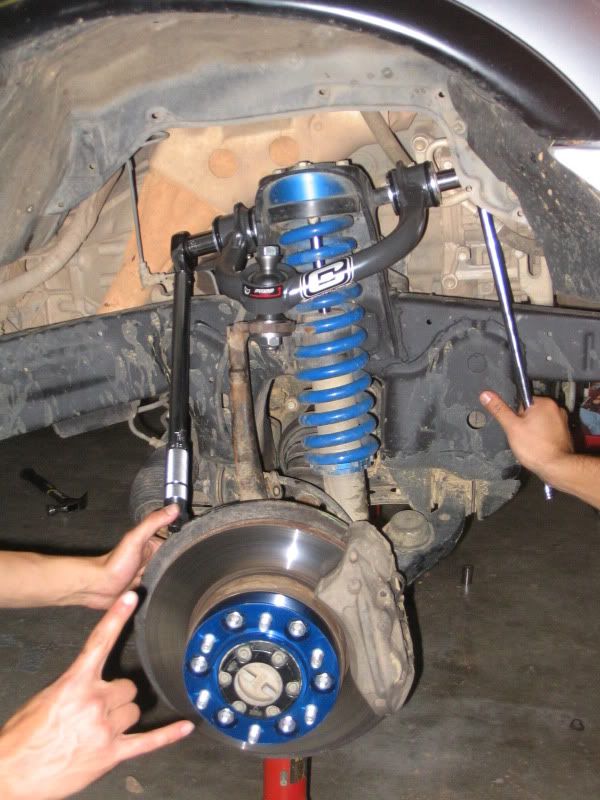 started building Receiver Hitch shackles
Pacesetter Header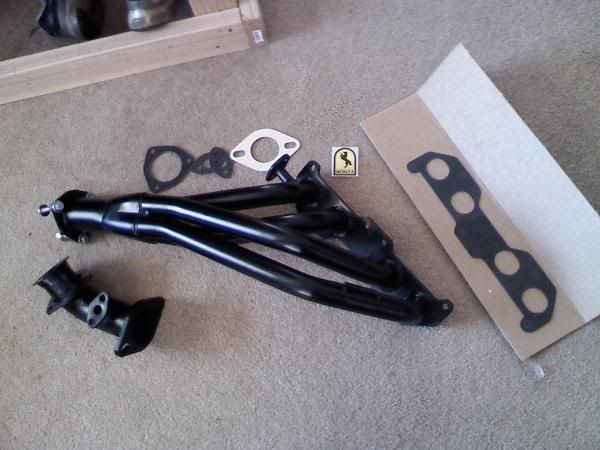 and my New bumper:
and converted my headlights and spotlights to 55watt HID a while back
Future Plans:
-Long Travel-
-Headache Rack-
- Rear Bumper with tube wrap around-
-Tire carrier-
-4.0L Engine swap(probably in 3 years when I'm out of school)-
Other Pictures