I purchased my truck in 2006 when I was 19yrs old. It had not performance parts just a custom bumper,4.5" glassworks fenders, and SAW 2.0 coilvoers, Deaver 7pack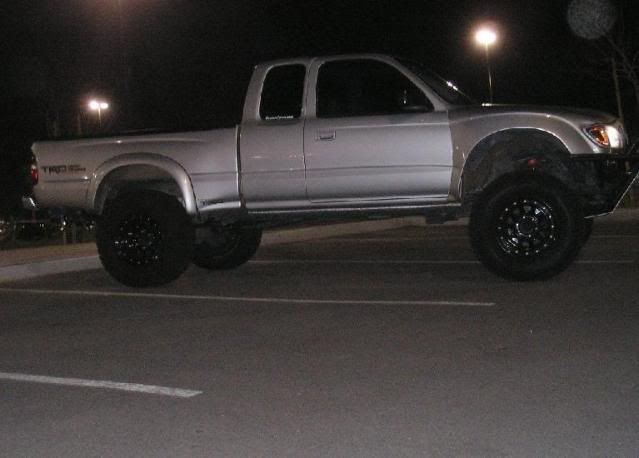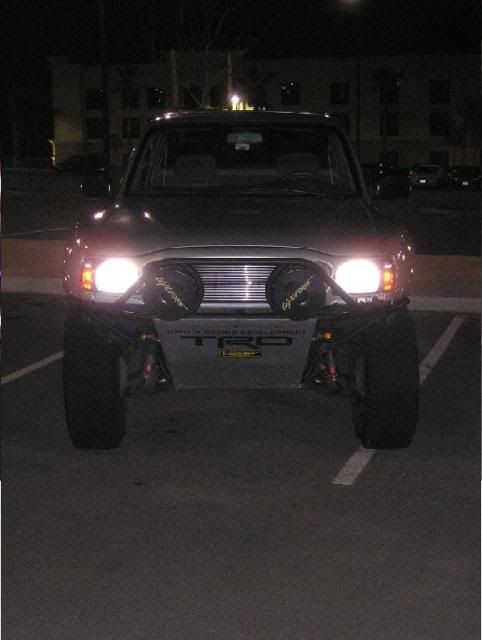 Right after I got the truck I started doing little things. intake, catback, throttlebody spacer, tint, stereo.
Little over a year later I decided to Long Travel the front.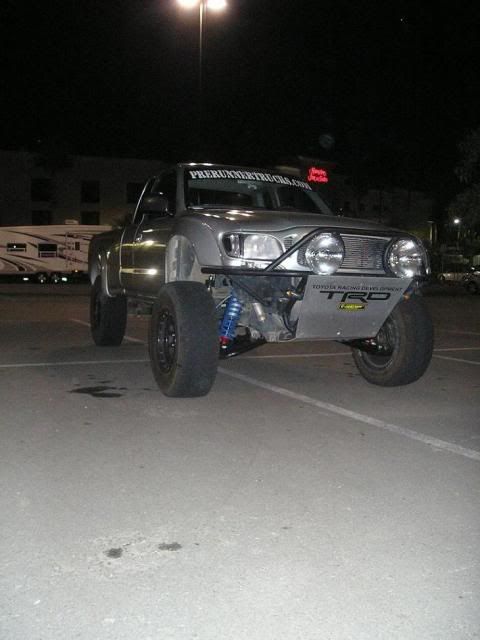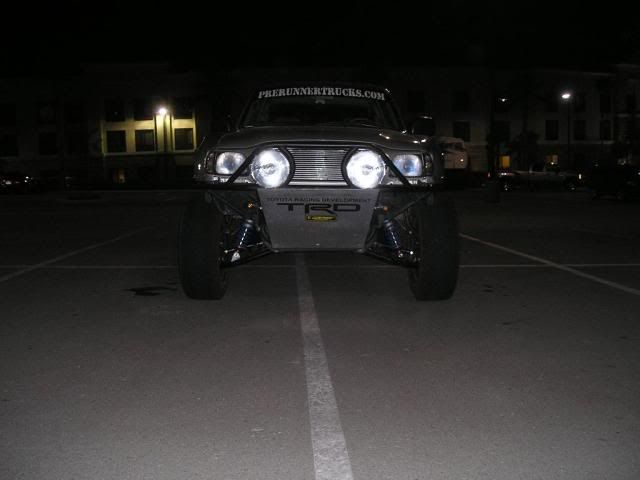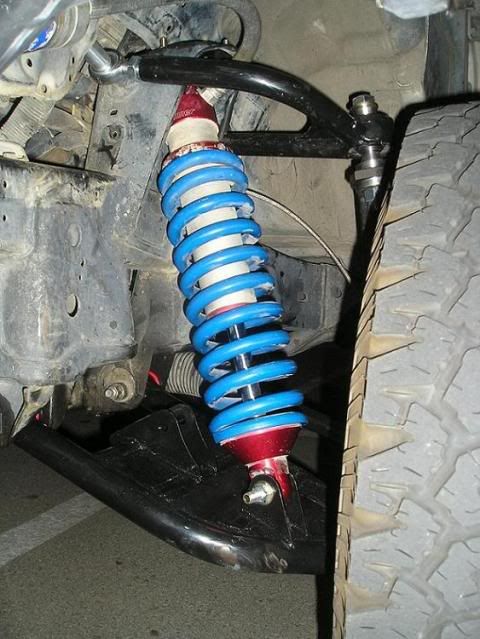 There were minor things I didnt like about the front end. So I changed those
I wanted the rear end done but knew I needed fiberglass.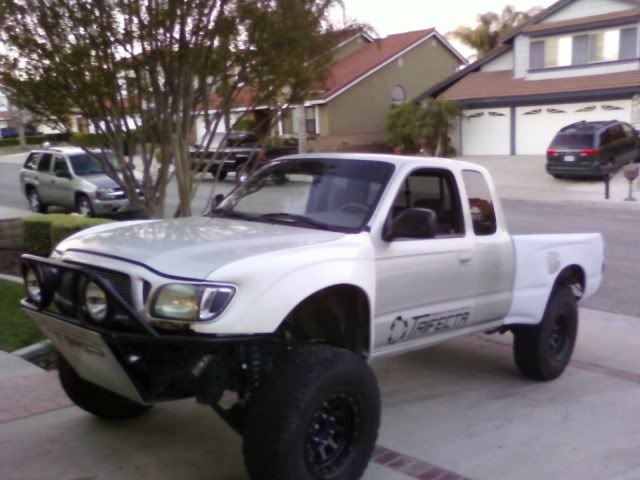 Then I wanted to go faster and I got laid off from work so I decided to long travel the back of my truck.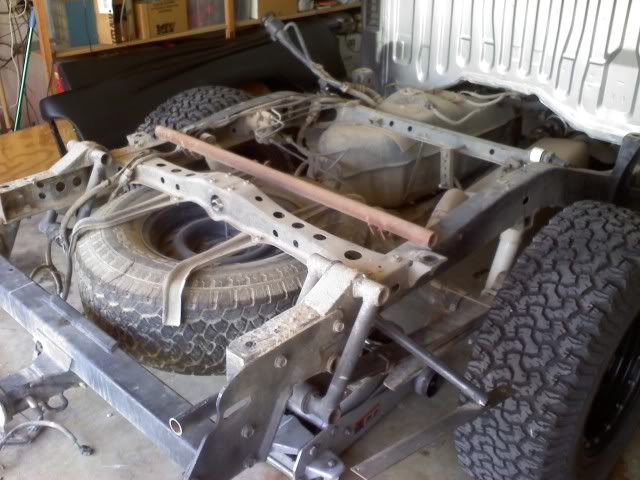 First shock mount setup was a total fail on my part since I had no clue on what I was doing. A buddy of mine helped me out. Best he could since I was on a budget.
I hated the way the truck looked in primer black. SO I painted it.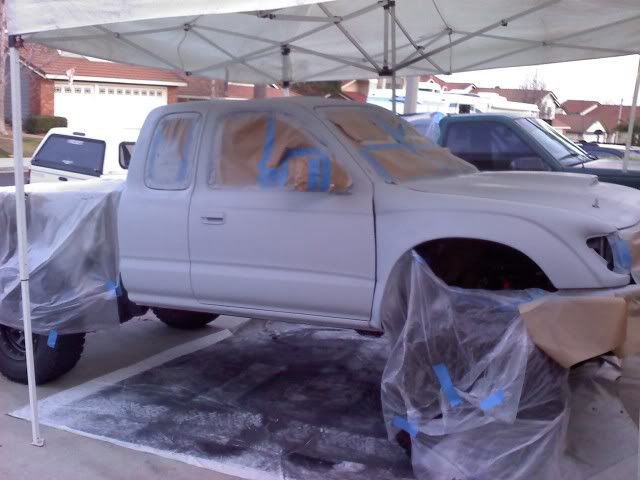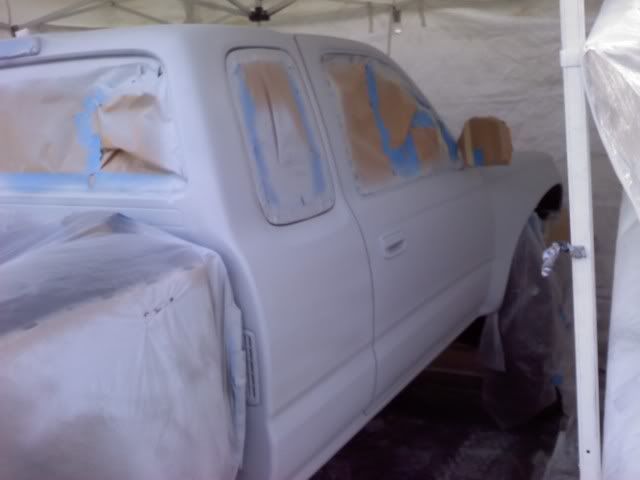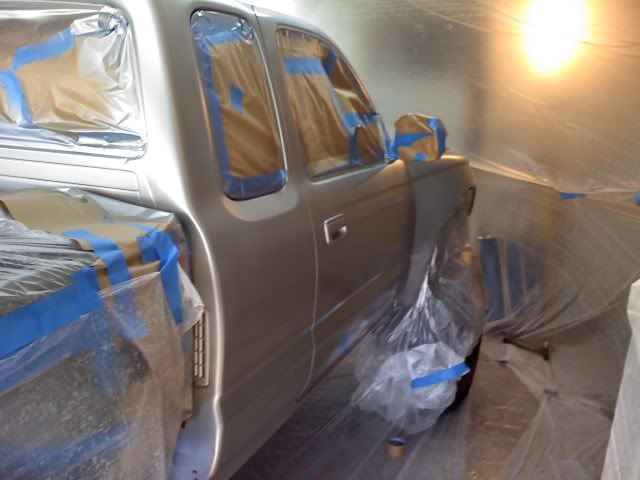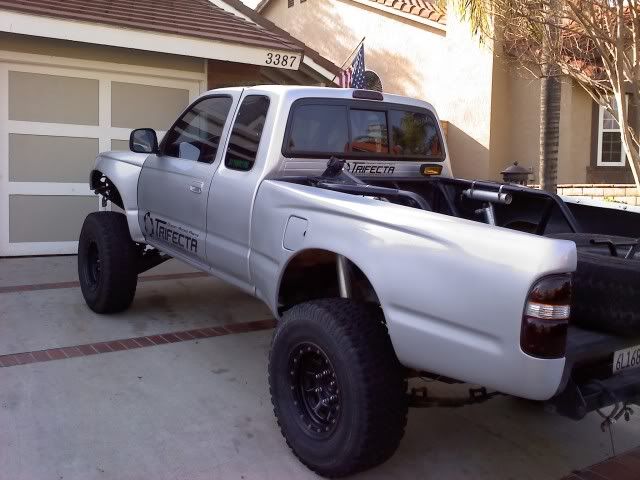 1 week later I needed to break in the new paint at battle at Primm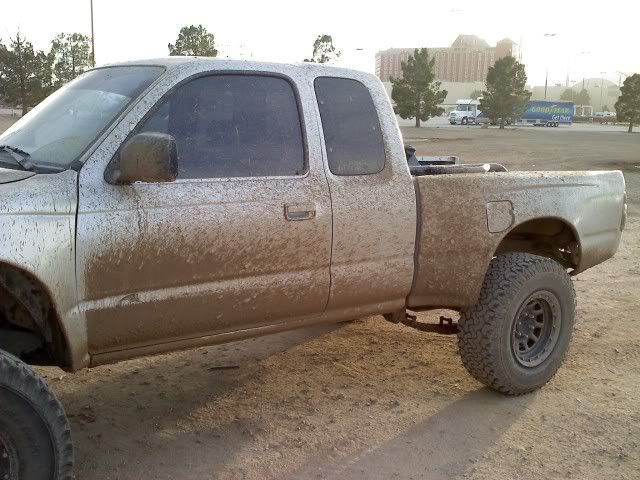 With not being happy with out things turned out in the rearend I am slowly finishing/changing things.
Original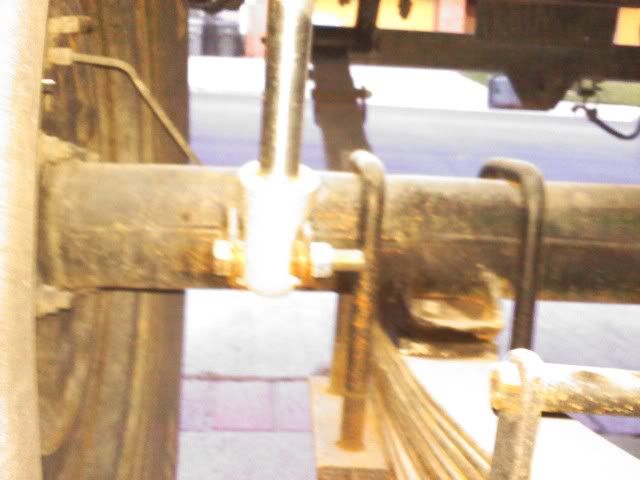 New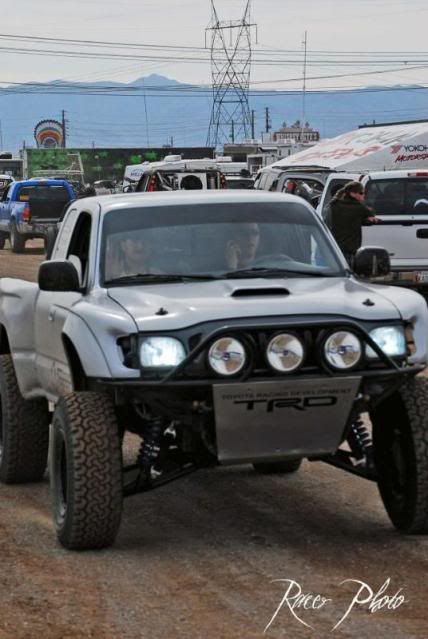 That is how she sits as of now. With the lack of money. I have some really big plans brewing in my head. Just need to get some things under control first.
Any questions feel free to ask. I may not reply right away since im not on here much. You can always PM or Pm me on another forum. TTORA, Customtacos, dezertrangers