Seemed to be a great start to what will eventually become a Trail/Expo build.
As it sits 12/24/14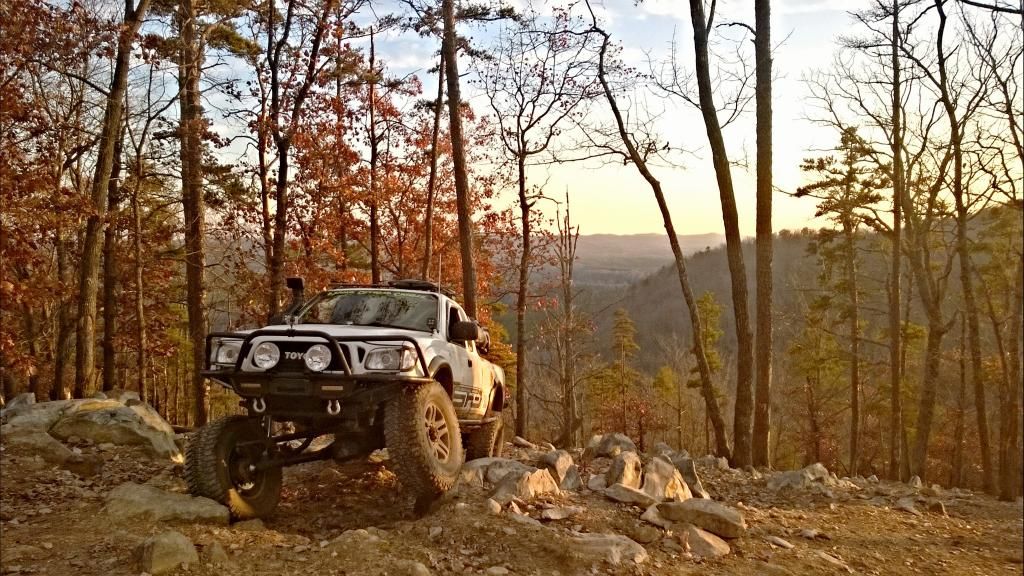 Got bored of looking like every other on the roads so I did a few cosmetic things, ordered a cheapo spacer lift, threw a set of mastershits on some ProComp 6069's or something like that, hell I don't remember & built some sliders. and got to wheeling a little.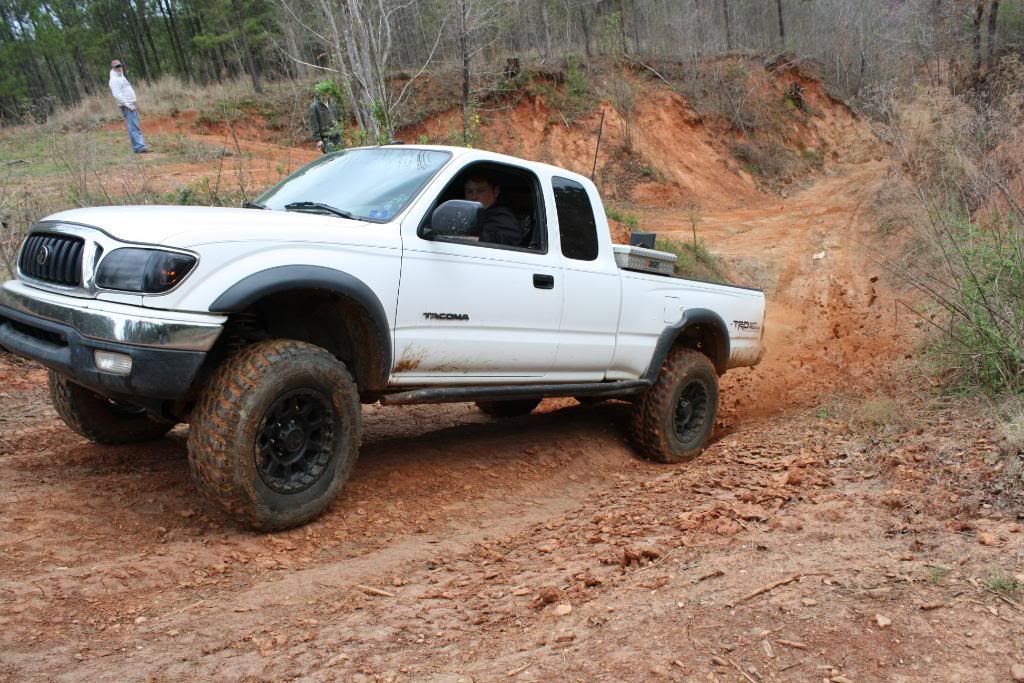 Got bored with the capabilities and ride of spacer lift so I sold it and got the Bilstein/eibach combo, removed sway bar, built a set of rear leaf springs, satoshi grill & painted some shit black with roll on bedliner for that extreme mall crawler look.
Rocked all that good stuff for a little while, then moved houses a few miles away.. well to my best judgement it was only a matter of time before this happened...
Living in deer capital of the state I finally took one out within only a few months of living in the new place; So I rode around like this for a week or so waiting for the AOR front bumper to come in..
Also picked up a Hi-lift & mounted it on the toolbox, then built a box to hold recovery stuff under the toolbox.
Bumper came in as well as some 7" lights from a GB, an Optima yellow top for future winch, lights, sounds etc. use & a Metalmiller skid; Used the new weld on front crossmember the bumper uses to bolt up to and bolted the skid to it as well.
Bumper skid and Miller skid match pretty good!
Wheeled it with this setup for quite a while;
Picked up a few dents along the way;
Got a stellar deal on some KM2's.. smaller than I wanted but $400 brand new is hard to complain with! So I wheeled on them and currently still am;
Soon decided it was time to address my departure angle from the gaudy rear bumper and reese hitch hanging below. Got to work on a new hybrid style bumper. Hacked the reese hitch up ad fit it into the new bumper.. Gained a solid 6" of clearance from the factory stuff;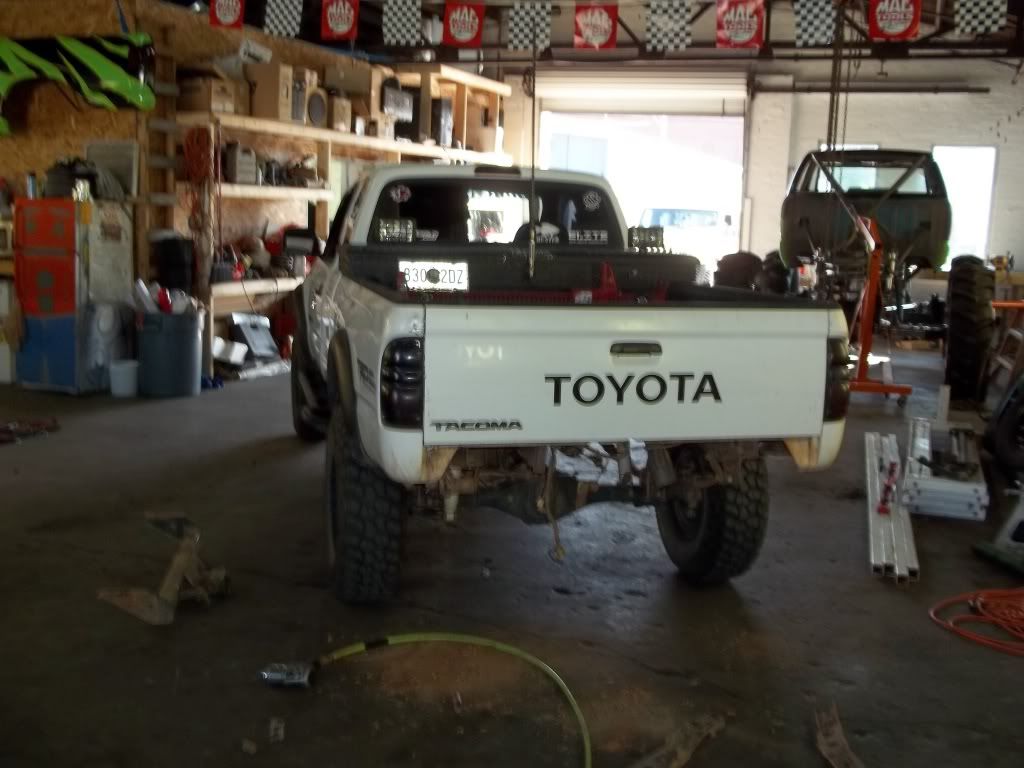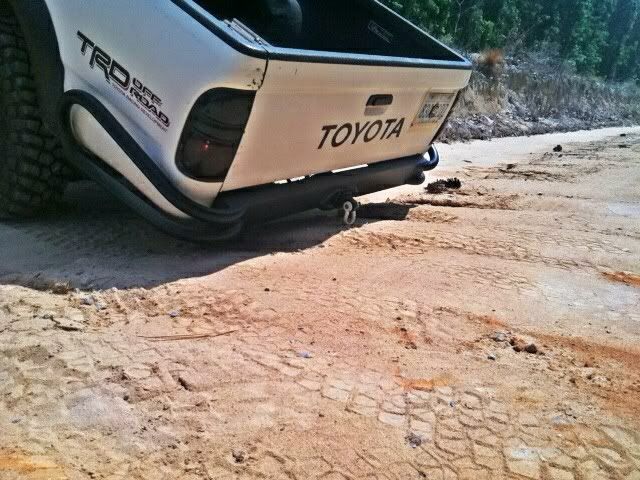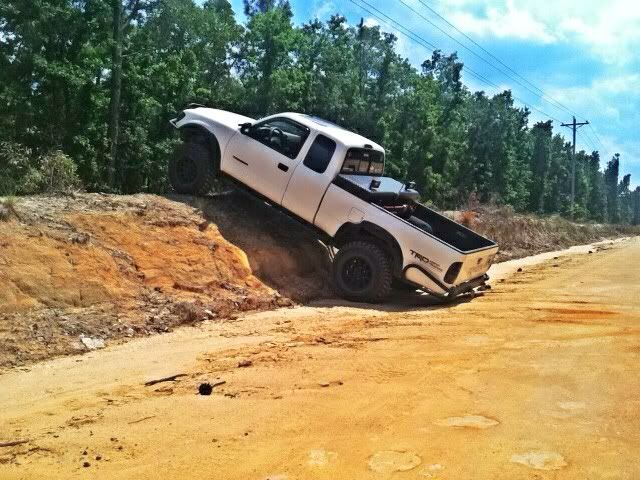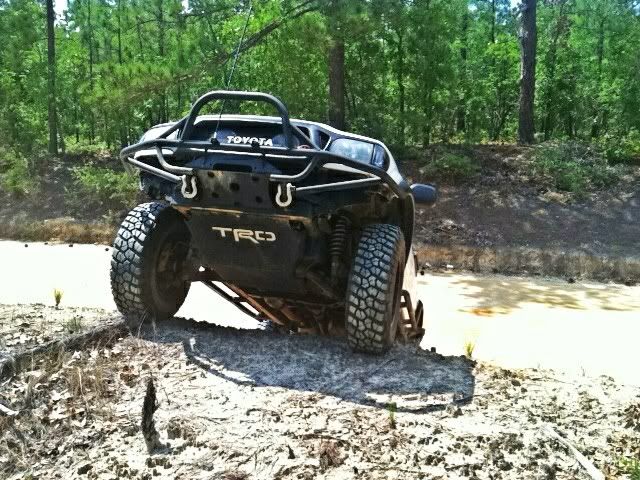 Decided it was time for a little tune-age since the stock speakers were getting pretty worn so I picked up a set of Hertz 6.5 components for the front doors for $35, a Zapco AG360 4ch amp, Alpine MRP-500 & an Alpine 10" type S. Then proceeded to build a custom fiberglass sub box built into the rear bench seats, turned out pretty nice;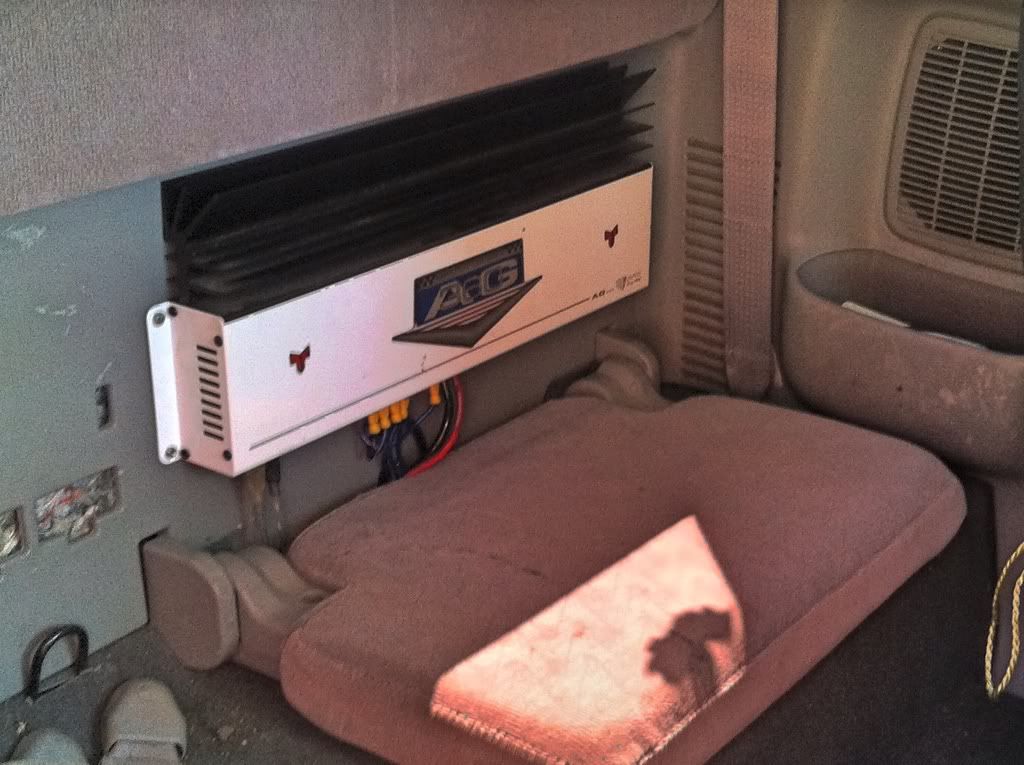 Pre bedline stage;
RAPTORLINER!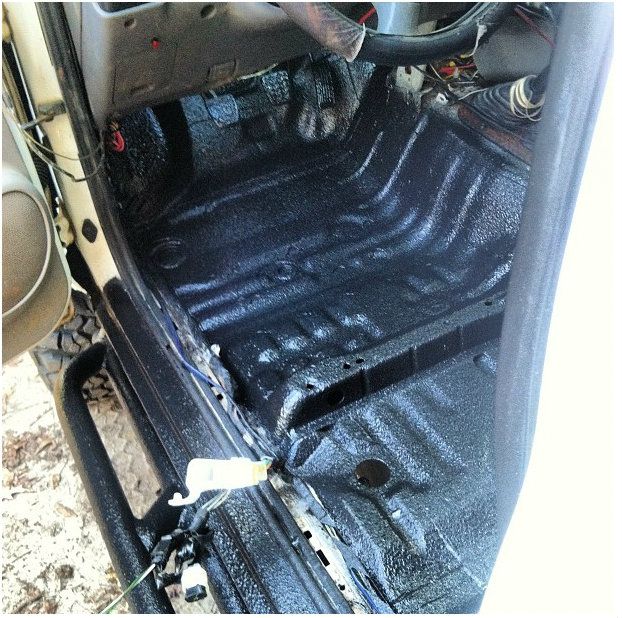 After the system since I had the carpet all torn out I decided id just go on and bedline the floor boards with some Raptor Liner & while it was drying I installed the new Ramsey E8500 winch & in cab controls I picked up for $150; Then took a brief birthday trip to Alabama to wheel with a few fellow members; Big thanks to Travis9287 for giving me a place to stay for a week! Stand up guy!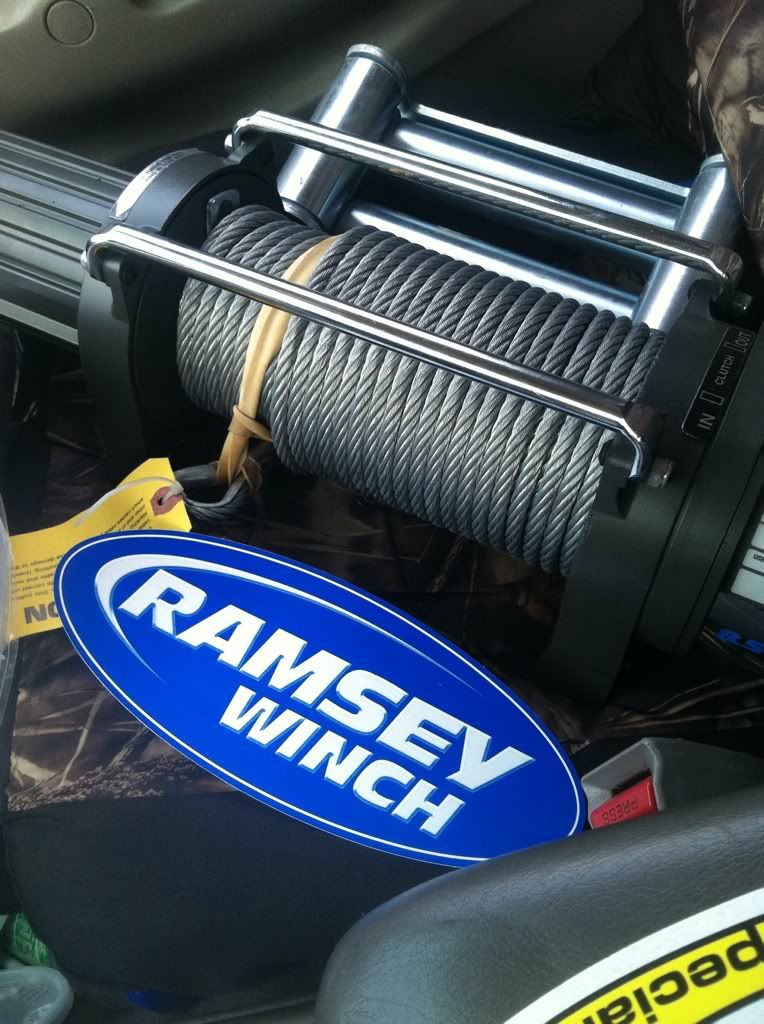 Pic does no justice but this was a hell of a hill!
Did a bunch of small stuff when I got home; Picked up a 20" lightbar, cut the stinger off bumper and built a new one with light hoops, got one of them fancy ass thin type winch fairleads, underhood LED lights, Interior LED's, Switch panel, windshield Dualy mounts, Blitzpro 6lz's mounted in the AOR bumper, 20 Rock lights underneath, painted some retro stripes on the hood, Blue seas fuse block in center console lower compartment and Blue seas USB charger between cup holders & finally, made my license tag mount "legal" with some fancy tag lights;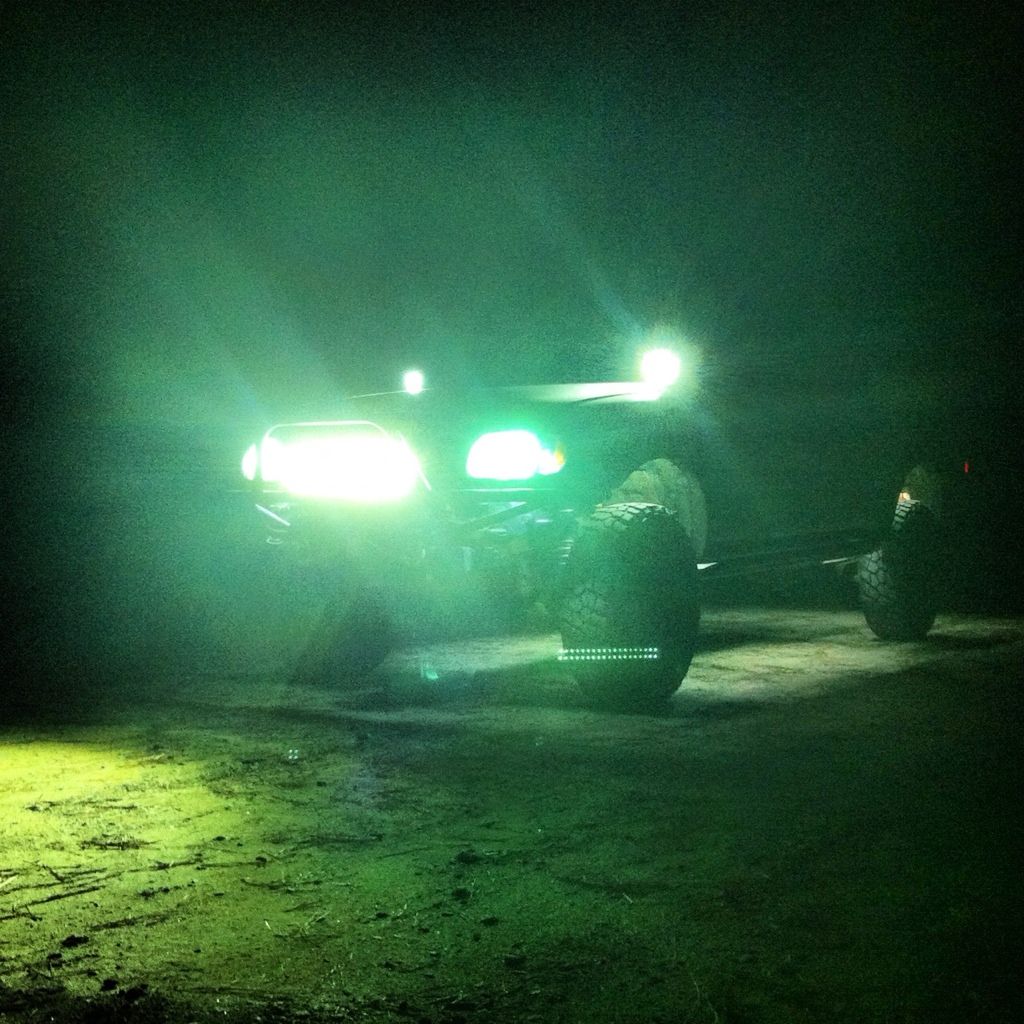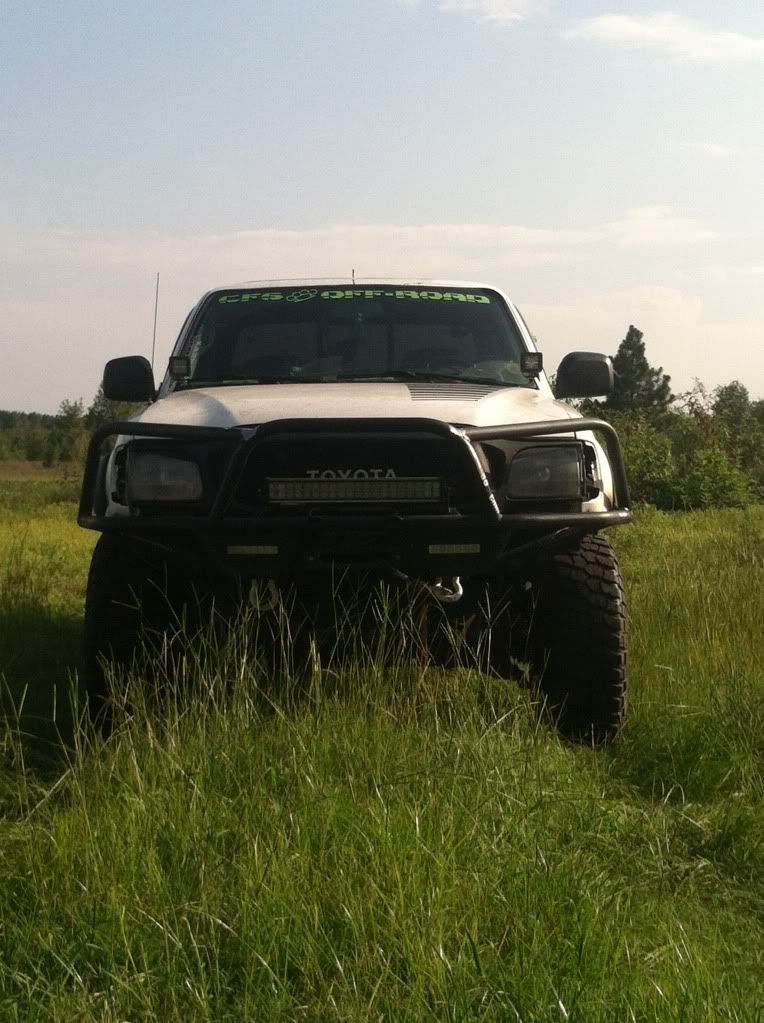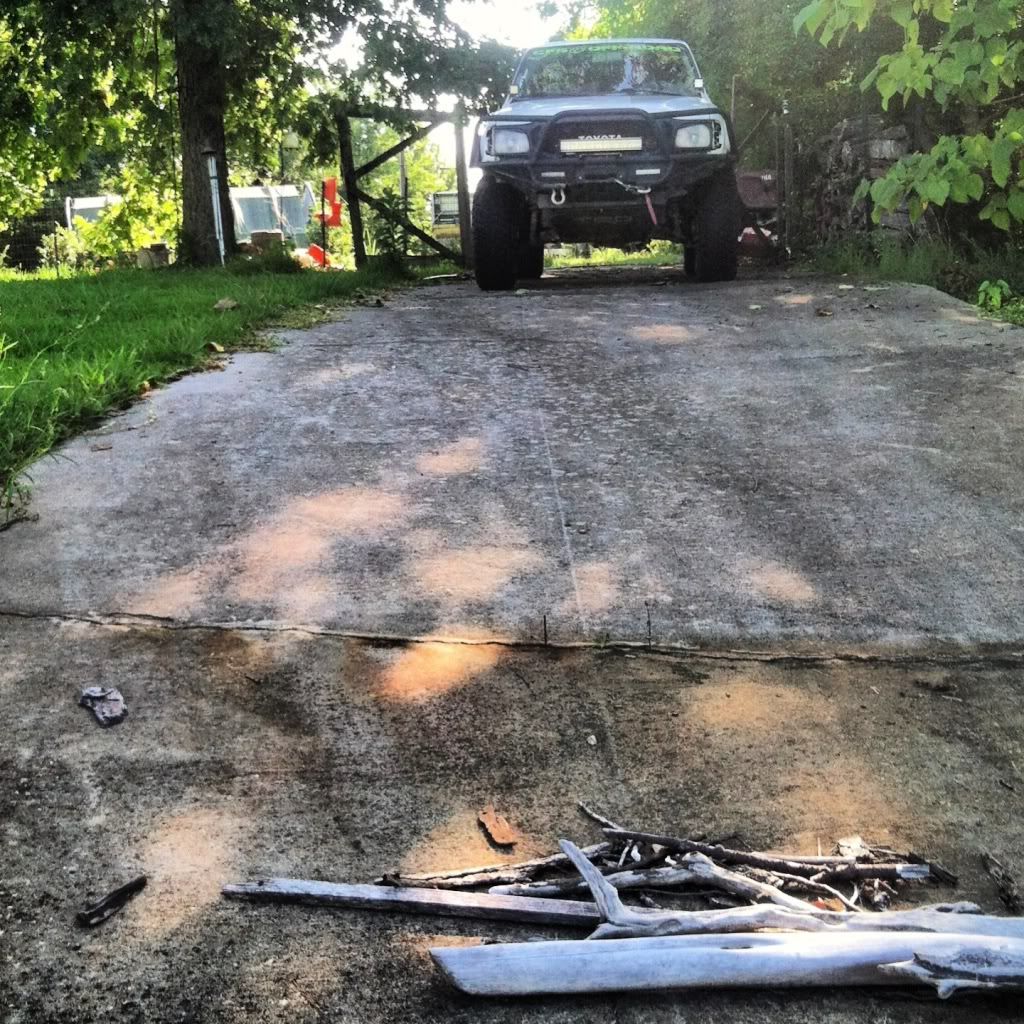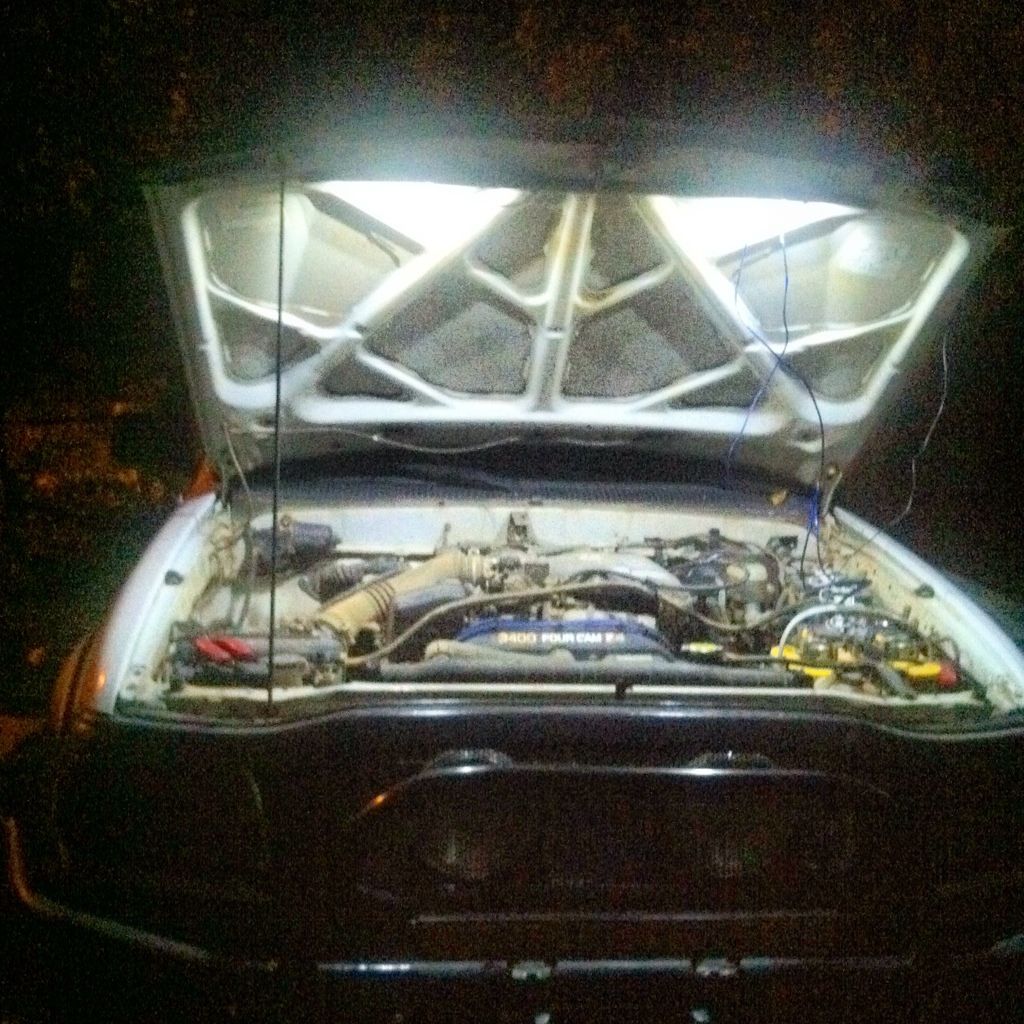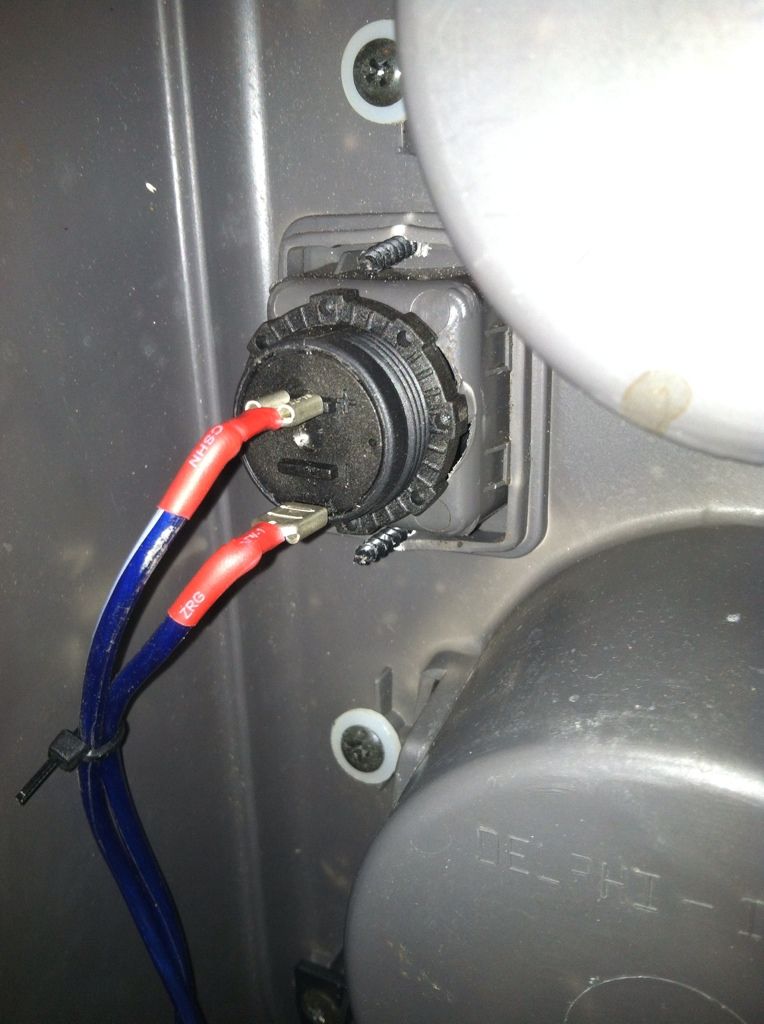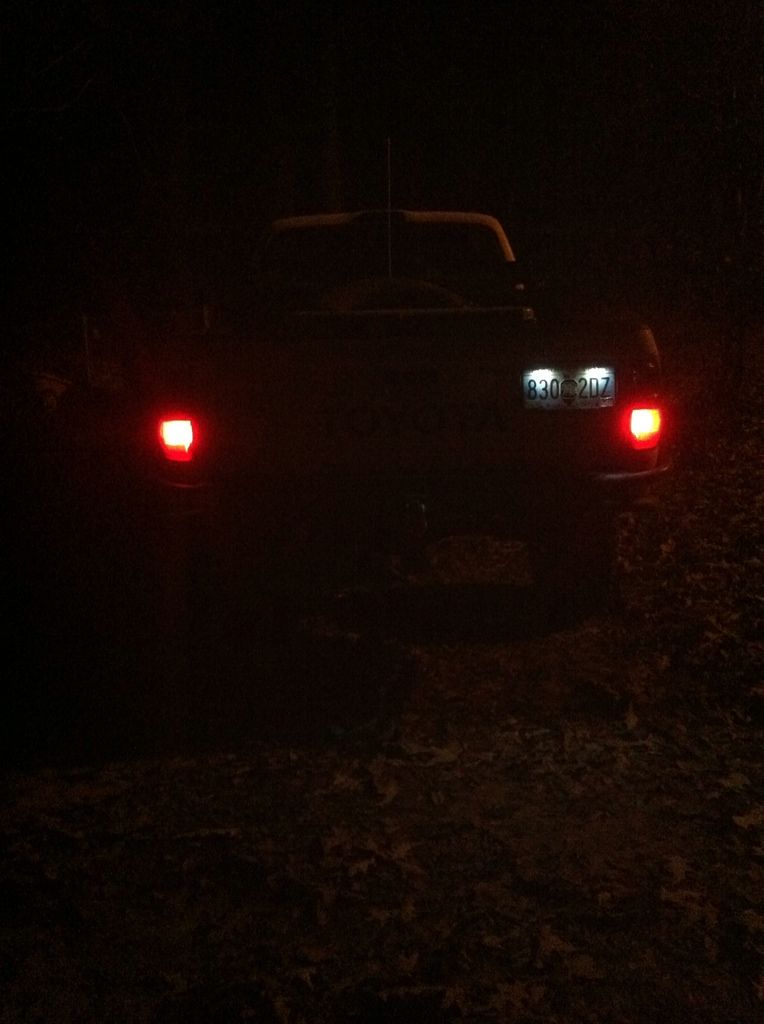 Last but not least, where it sits today; Made some tube doors & picked up just about everything for the hopefully soon SAS!