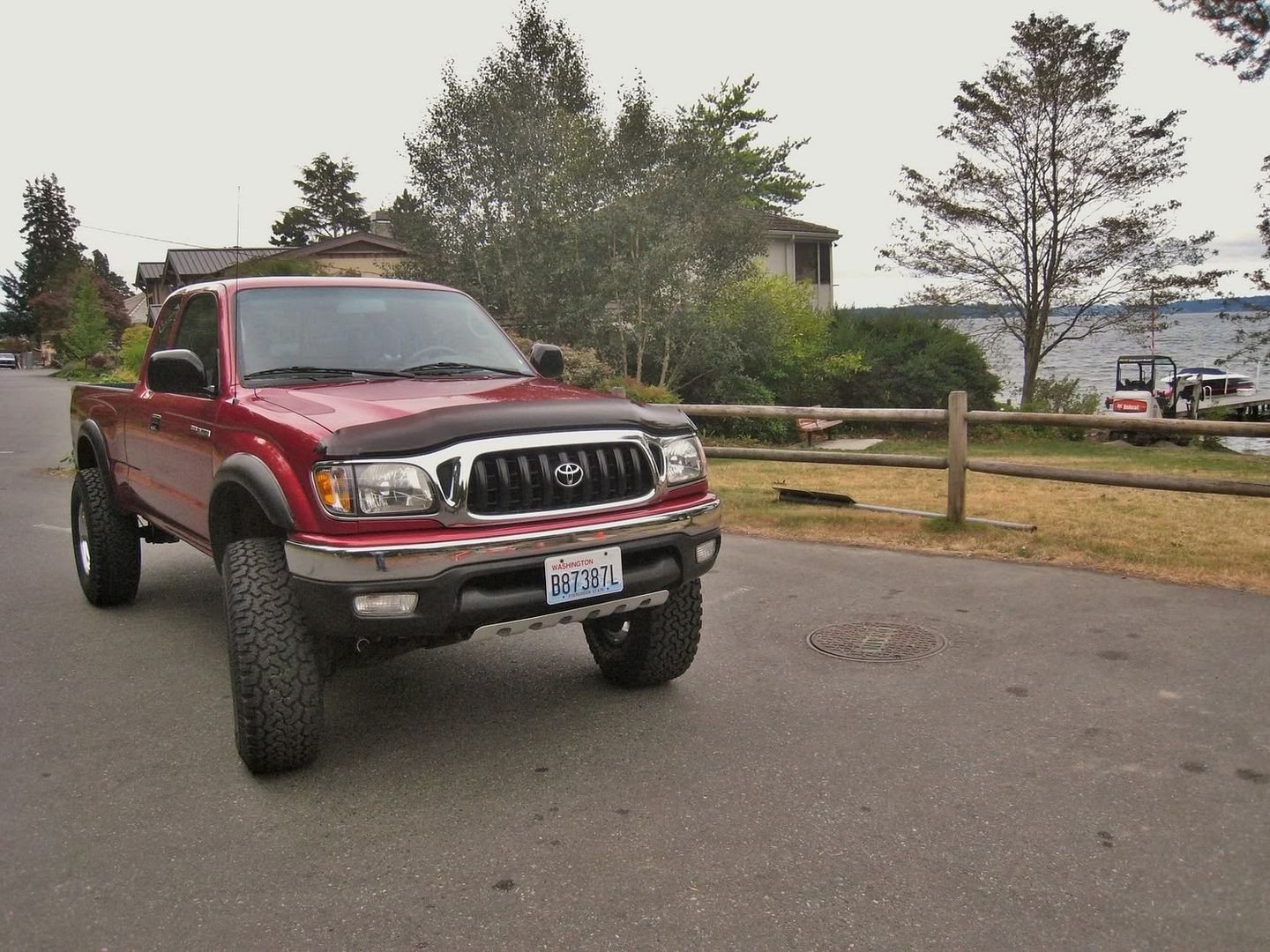 Welcome to the 'build' thread for my 2002 Toyota Tacoma TRD 4x4.
Just a little food for thought on what got me into these trucks in the beginning, the '01-'04 style specifically, before we start out if you're interested.
My Grandpa, before he passed away several years ago, worked at a Toyota dealership for a while and one day while I was visiting him there as a young kid, had the opportunity to gaze over the newly styled '01 Tacomas that had just been recently introduced. Back then, I used to pour over auto brochures and read everything that I could about cars and trucks, so when I got to see the new styling of the Tacoma in person, it was something else. I absolutely LOVED the new front ends and remember telling myself (and Pops) how Toyota did it right and that they should keep the design for along time because of it! Haha. I vividly remember walking infront of the long row of new Tacomas they had on the lot, stopping infront of a red one, looking up at it and telling myself "that is one nice looking truck, I'm going to own one of these someday." Infact, my Grandpa even made a dealership key tag for me that was filled out and dedicated to that very truck with miscut Toyota keys attached to it so that I could pretend I owned one back then, lol. Ever since that point, I never grew tired of the body style and always looked forward to owning one. Suffice to say, I am finally living that dream.
Anyways, I'll start out with a brief history and pictures of when I first got it to how it looks now, all in chronological order.
I bought it February of 2010. I had been looking to buy a first gen for a while (did TONS of research) and one day this beauty popped up listed on
Auto Trader
by a Toyota dealership that stuck out and
caught
my eye. Maybe it was that candy apple red, I don't know, but it got me giddy like no other that I had seen!
Immediately after looking it over and hearing it run, I knew it was the one. It was originally a one owner vehicle before I bought it and has a clean
CarFax
, never seen any accidents or had any issues. From what I could/can tell, it has been very well taken care of. Needless to say, I am very stoked to own it and it is one great truck.
The pictures and everything below are in order of when I got it to how it looks currently, so basically the first half is when it was stock until the second half after lift was installed to how it looks currently.
For reference, here is the mod list:
-Bilstein 5100's on all 4 corners
-Rancho HD Coilovers
-Toytec 1/4" Driverside Spacer (to correct the 'Taco Lean')
-New extended top plate studs
-Toytec 1" Diff Drop Kit
-Wheelers 1.5" AAL's & Extended U-Bolt Kit
-Toytec 1" Lift Shackles
-ProComp 1069 Rims
-ET Conical extended length, splined lug nuts
-Spidertrax 1.5" wheel spacers
-BFG T/A KO 285/75/16 Tires
-Revtek extended BPV Bracket
-CV Boot slide mod
-Magnaflow 14" Round Muffler
-Shortened tailpipe, hidden behind the frame rail
-TRD Skid Plate
-Toyota bug deflector
-Weathertech rubber floormats
-Black leather seat covers
-ALL fluids changed out to synthetic Amsoil
-Optima Redtop 34R battery
-Valentine 1 Radar Detector
-And a whole 'lotta love.
Here are the pictures starting out from the beginning of when she was at the Toyota dealership. As you can see, it was a completely stock TRD. Man it was an exciting day bringing her home!!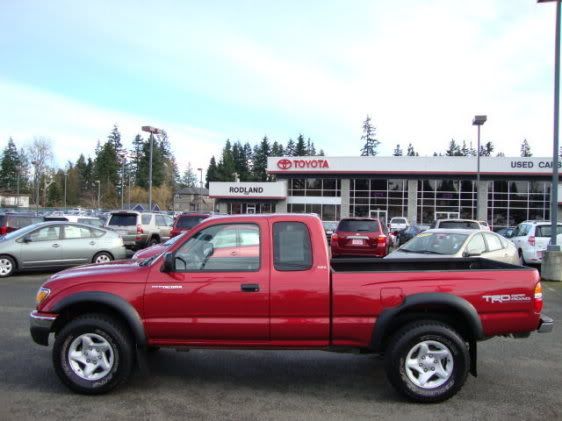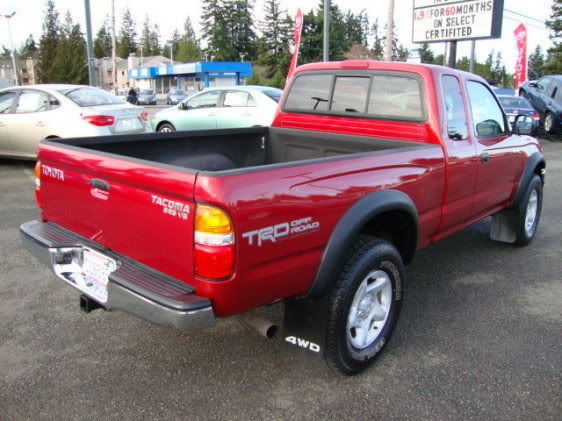 Soon after I bought it, I purchased a set of
WeatherTech
rubber floormats as I have never liked the idea of having carpet floormats in a truck. If I had it my way, there wouldn't be any carpet in trucks!
I also changed out all the fluids in the truck to synthetic as well.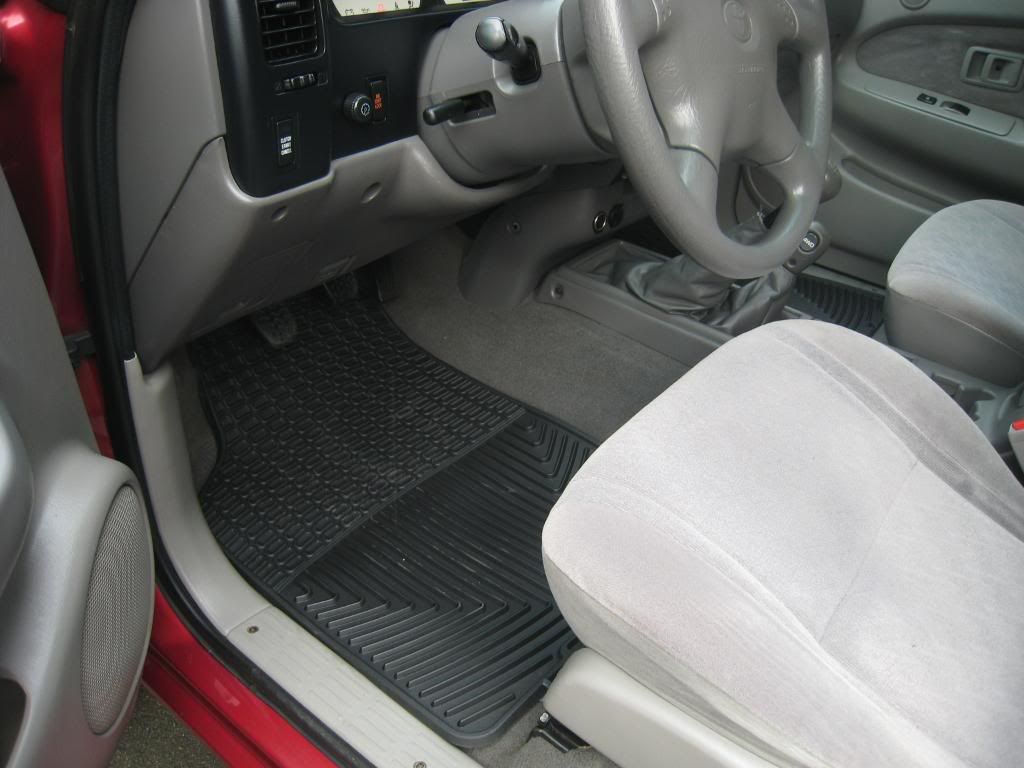 Also bought a TRD front "skid" plate because I've always liked the look of them.
Fairly soon later, I bought a set of ProComp 1069 16x8 wheels with a backspace of 4.0" and sold the stock wheels.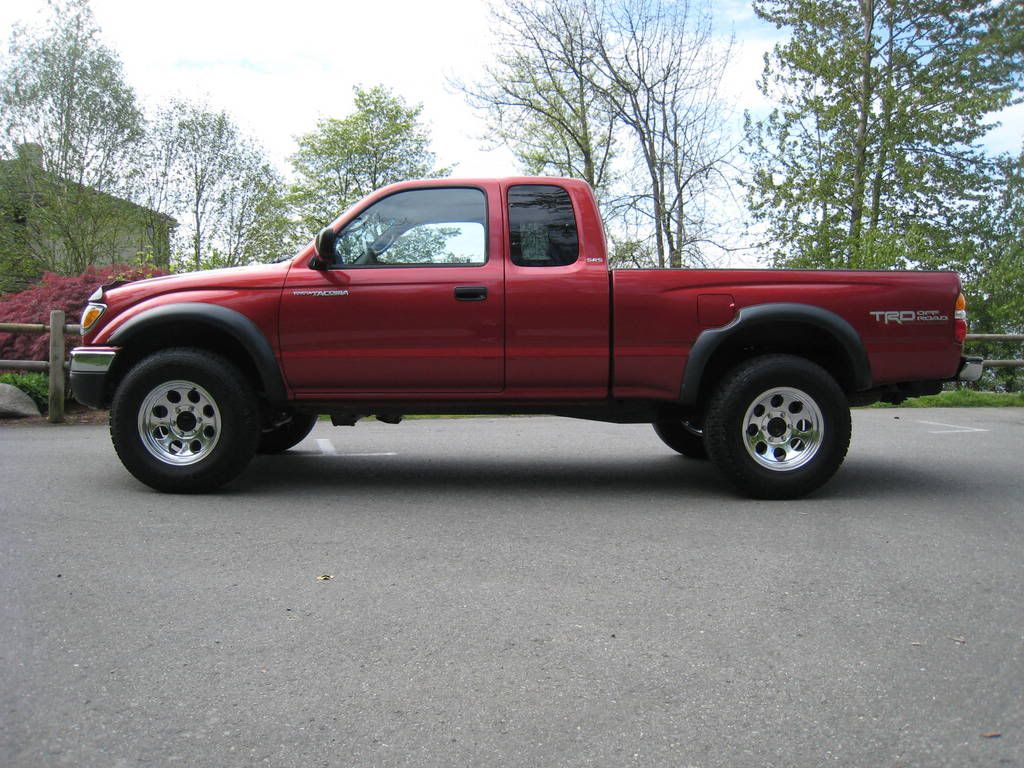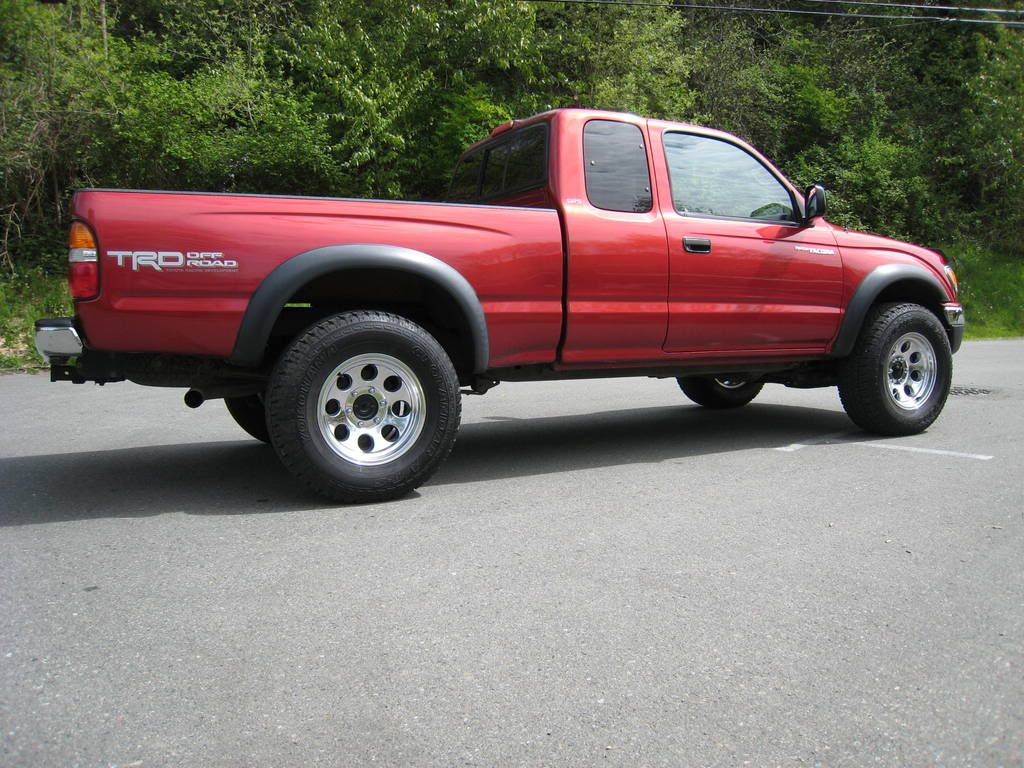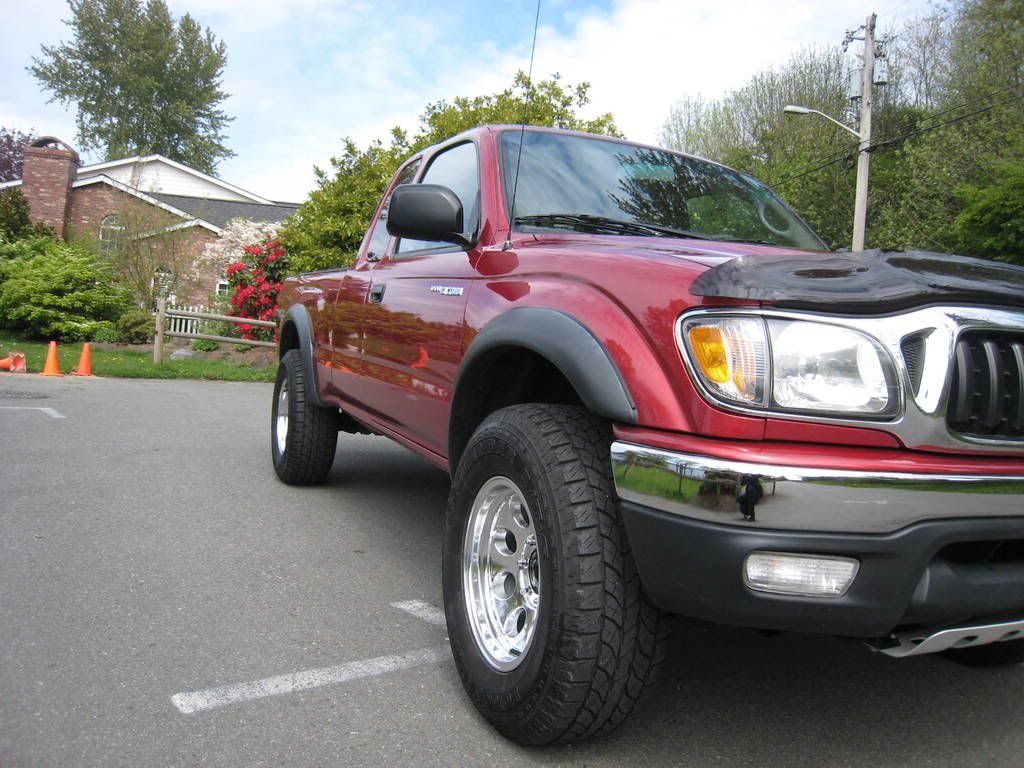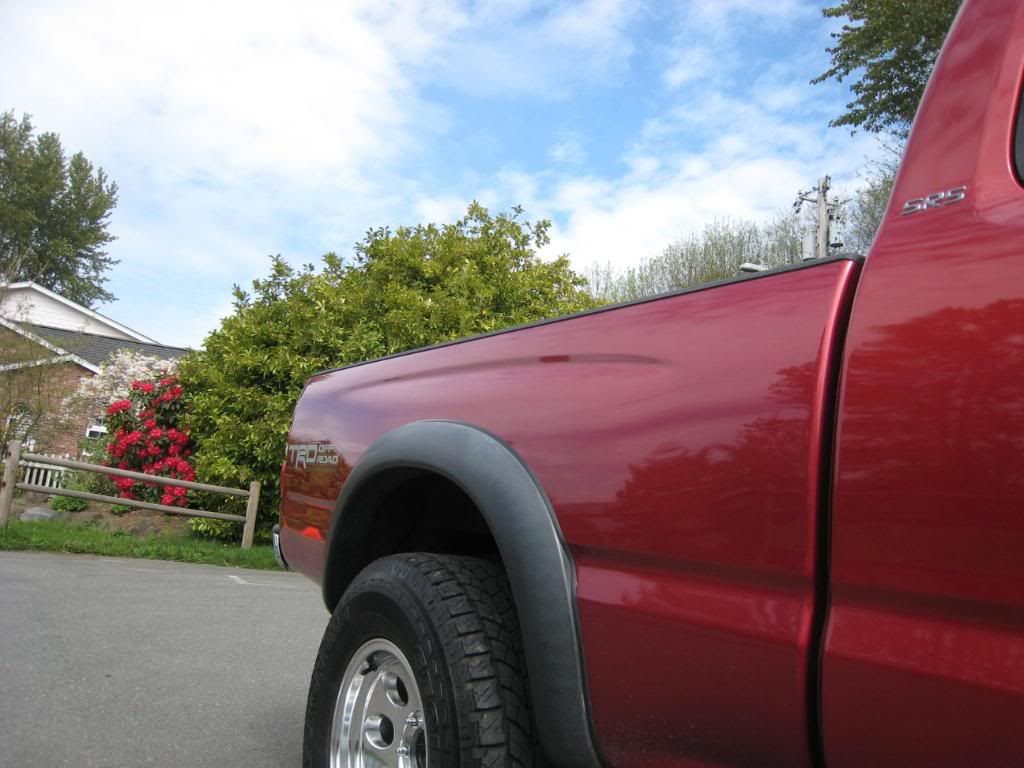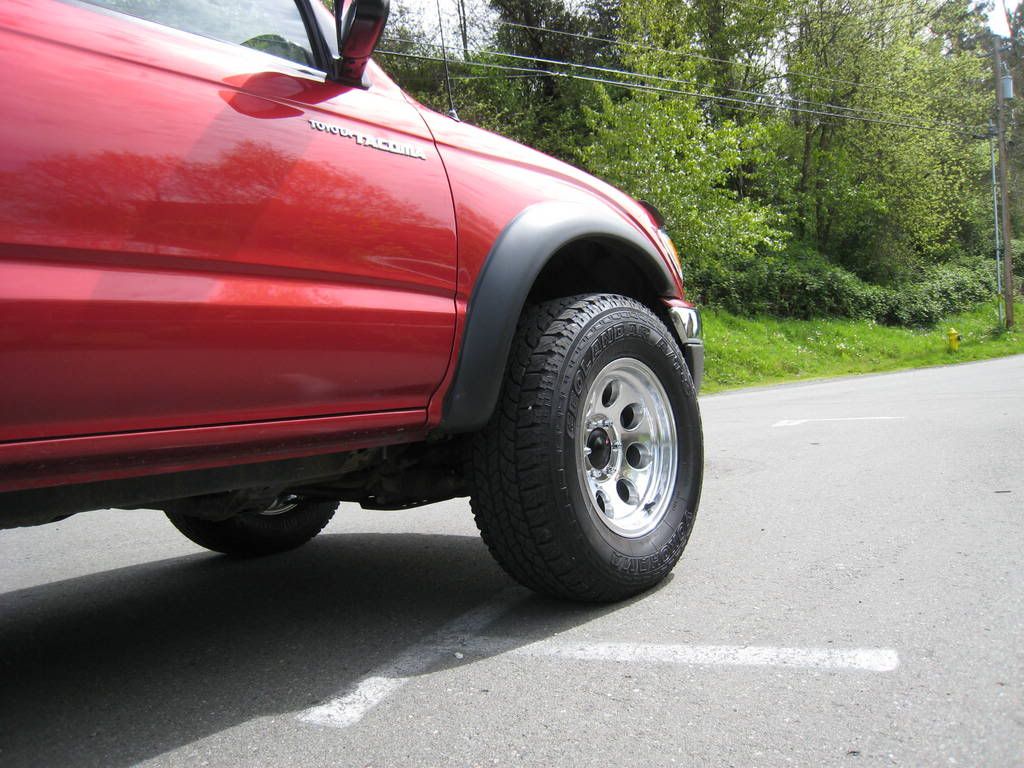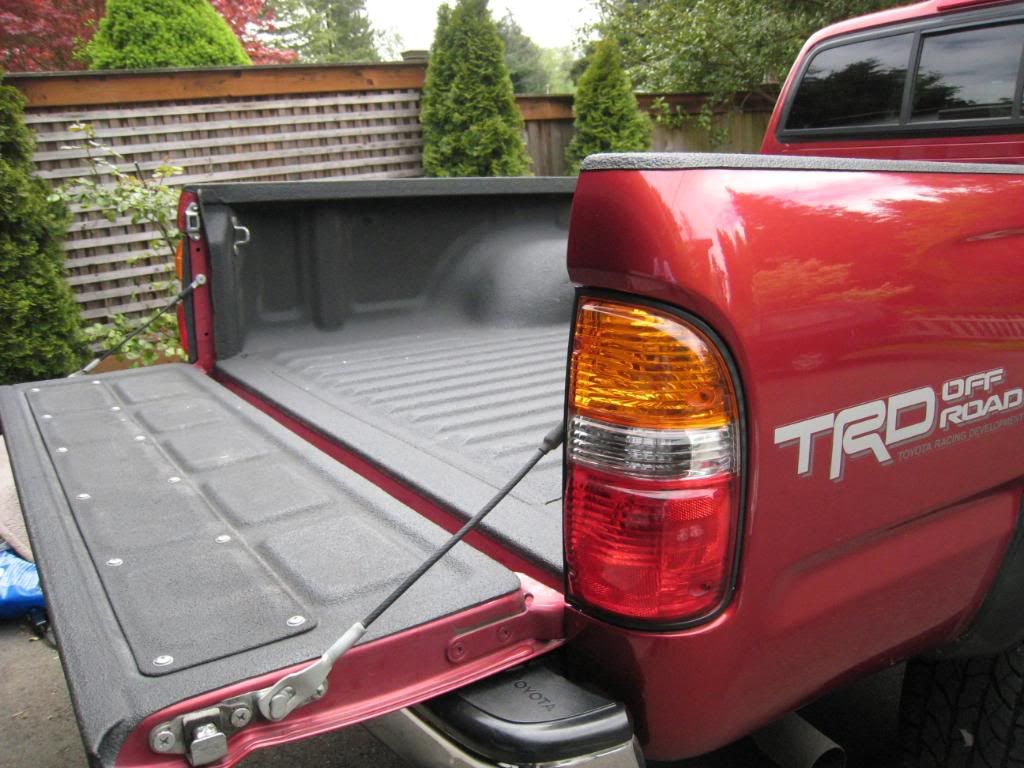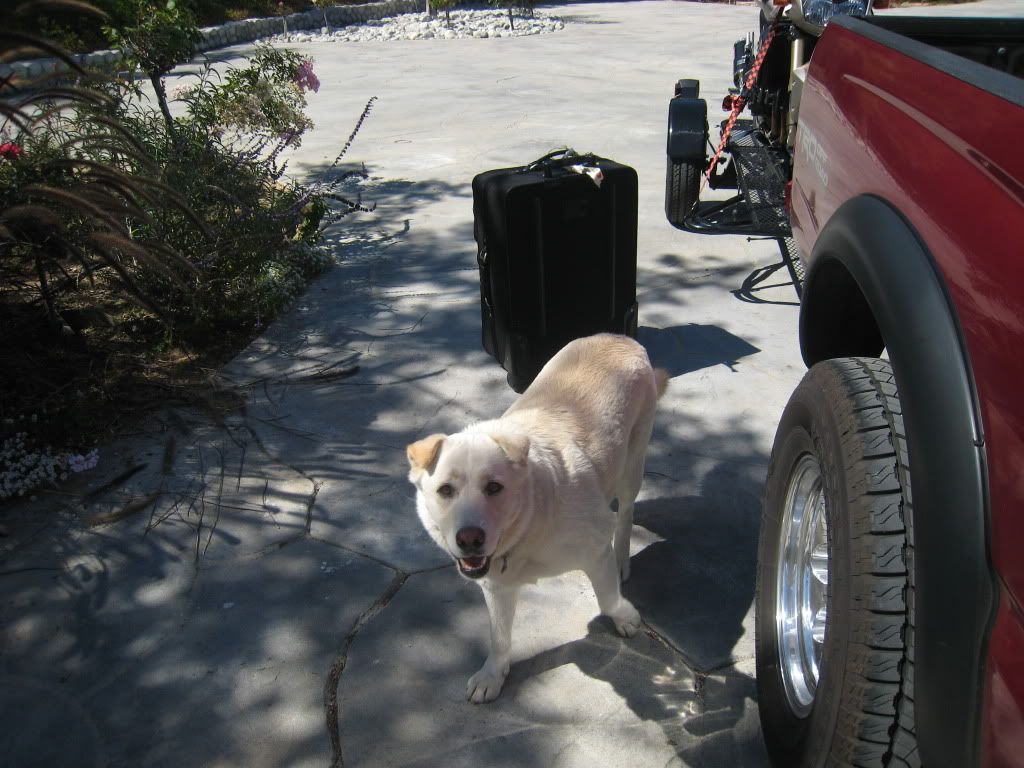 Ah, back home in SoCal with my buddy Bear! I LOVE this dog!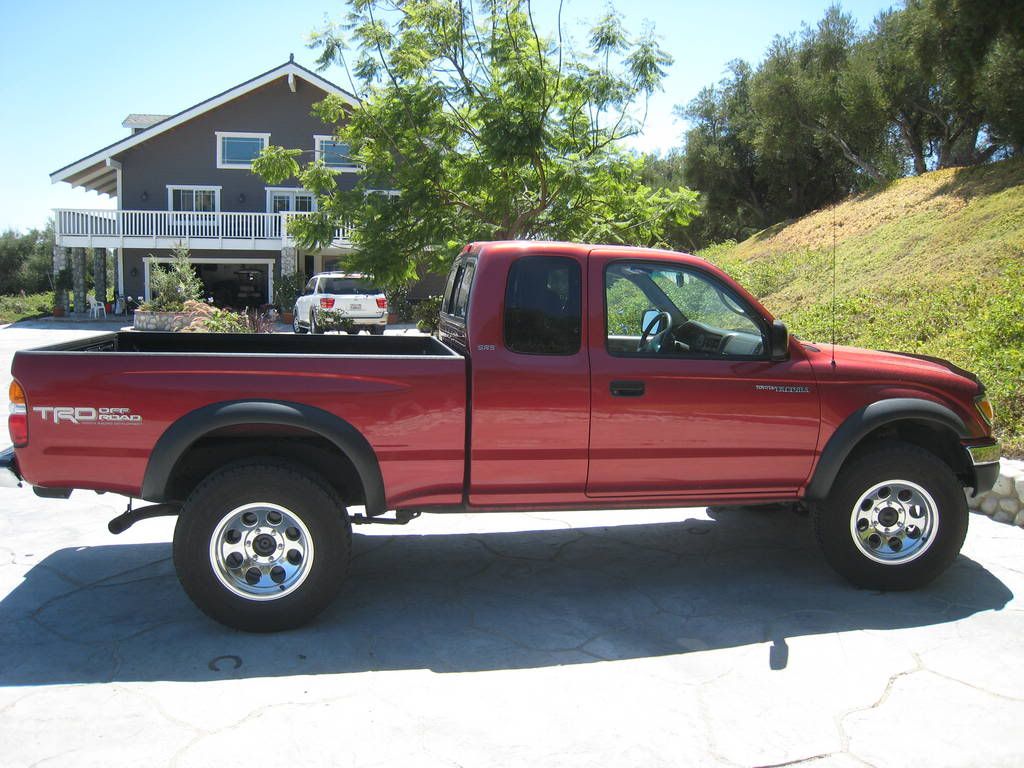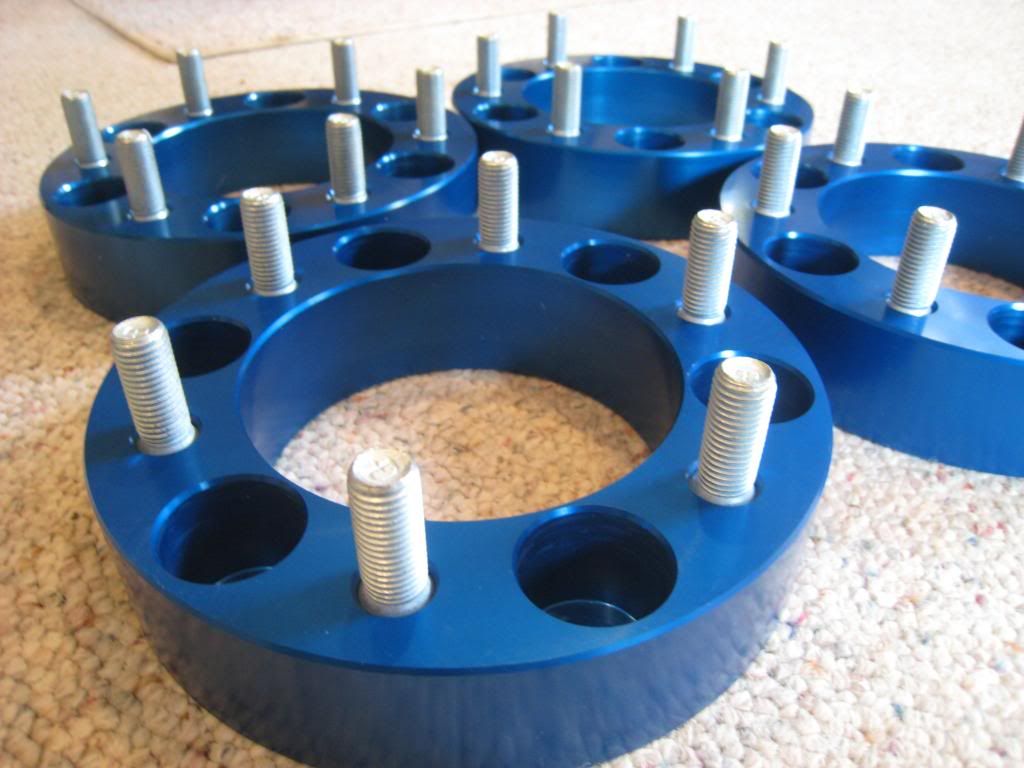 I decided that I wanted the tires to be kicked out a little, so I bought a set of new Spidertrax 1.5" wheel spacers.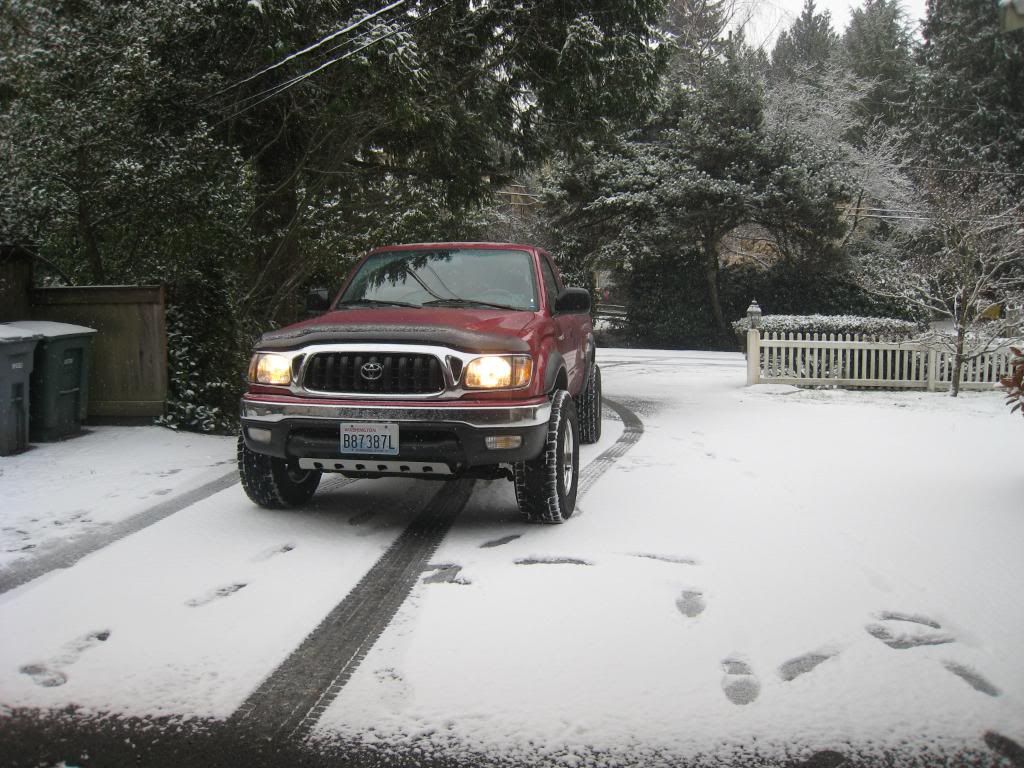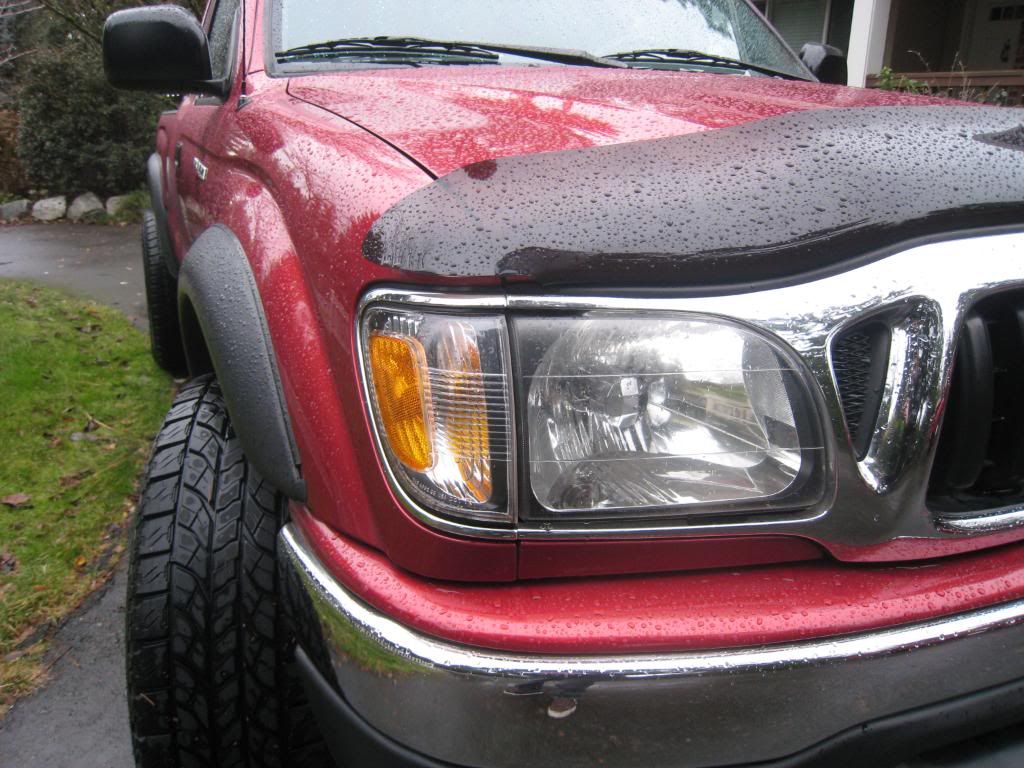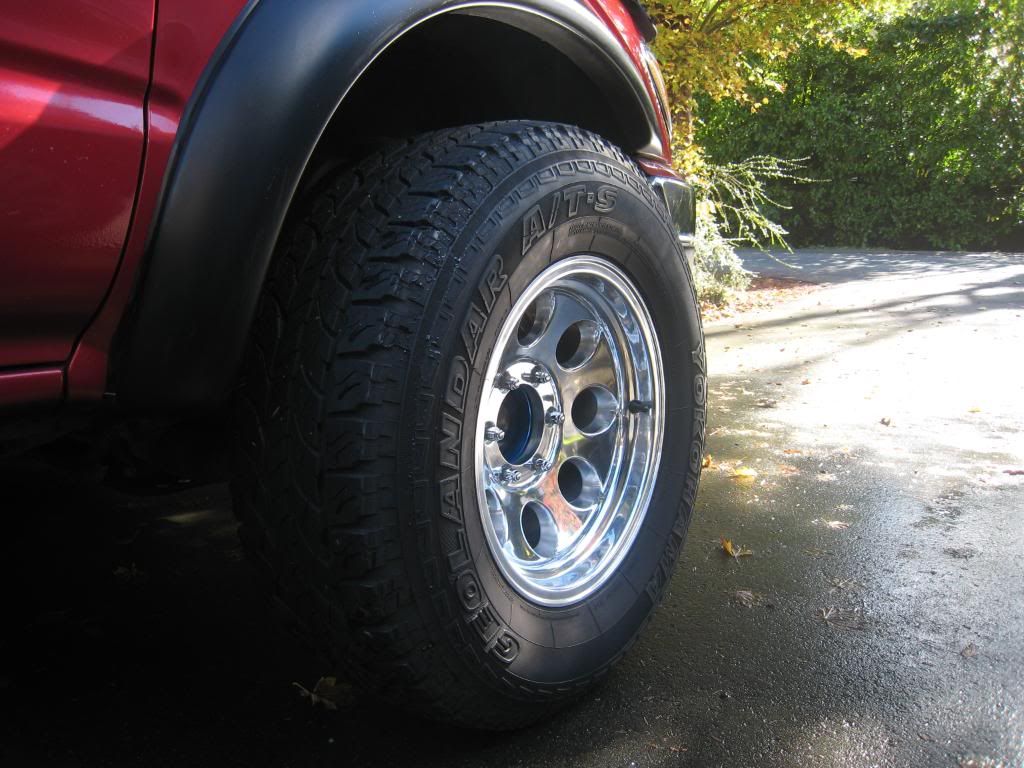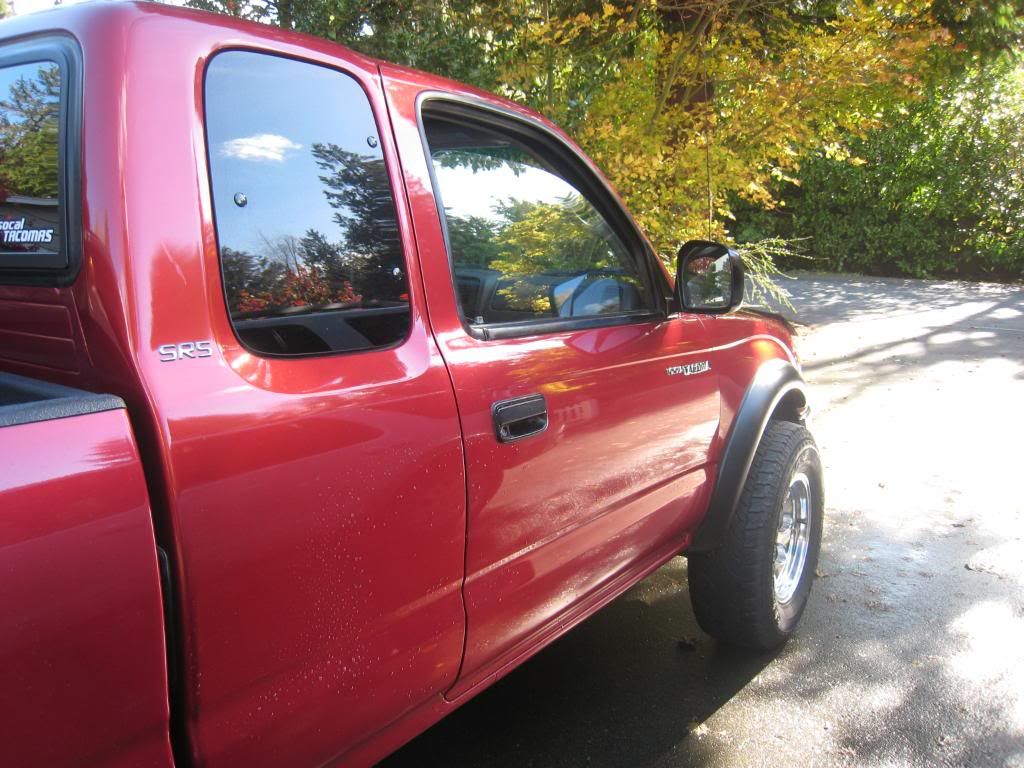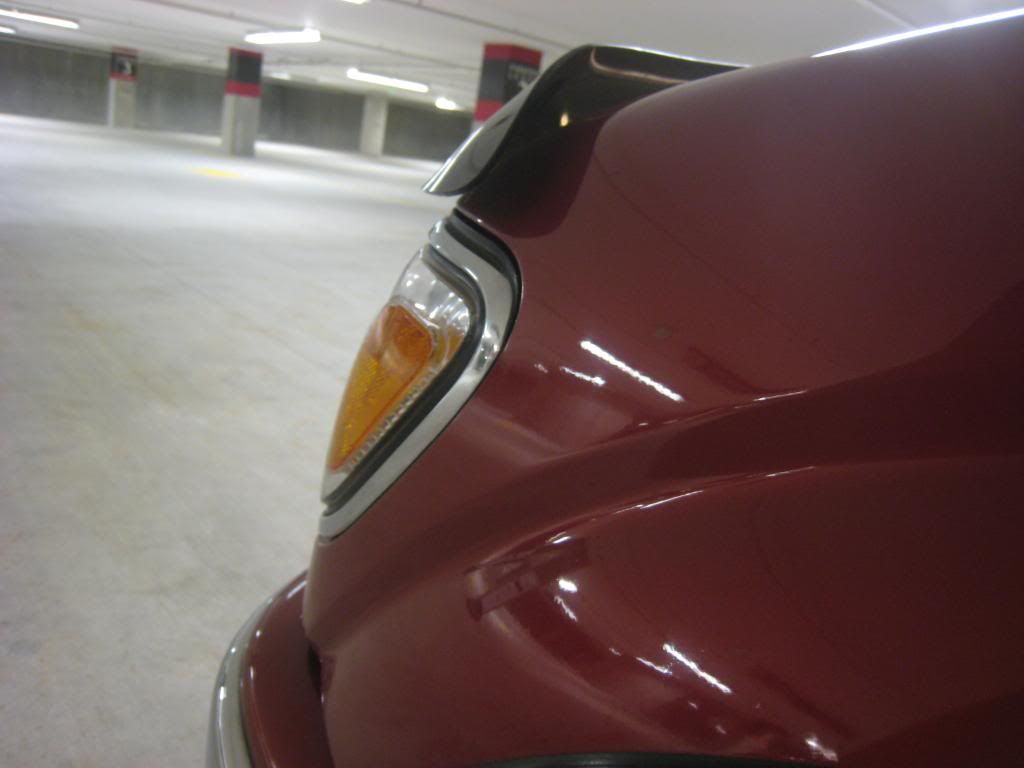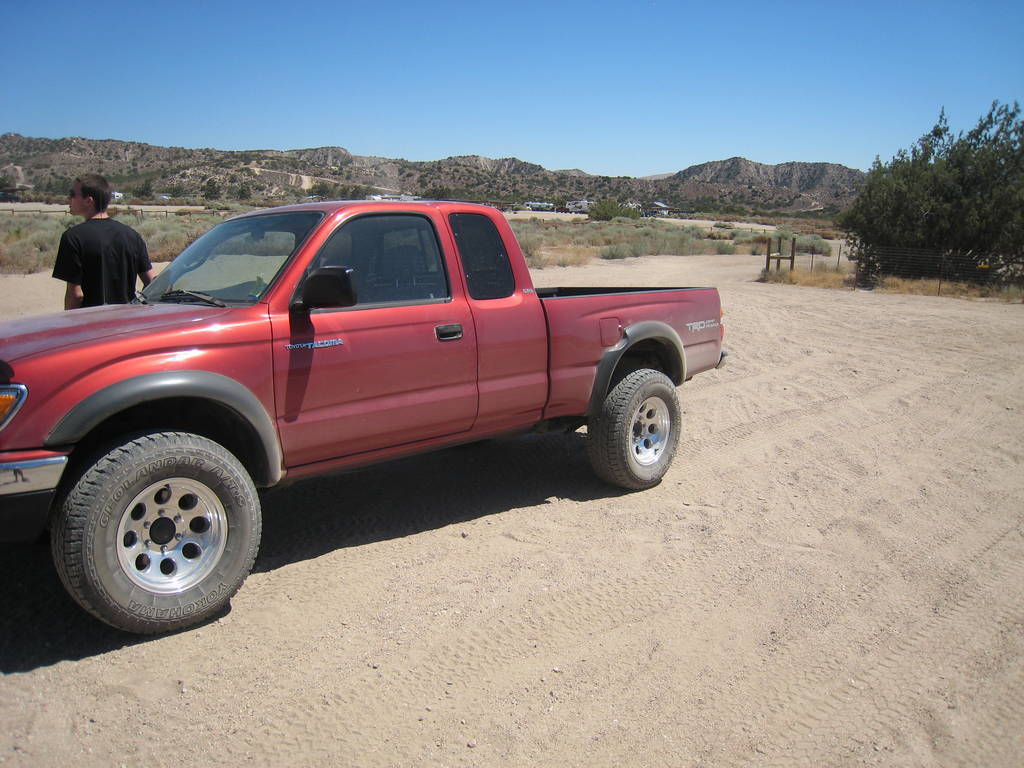 At the Gormin trail run in SoCal back in August of 2010. Sure a lot of fun!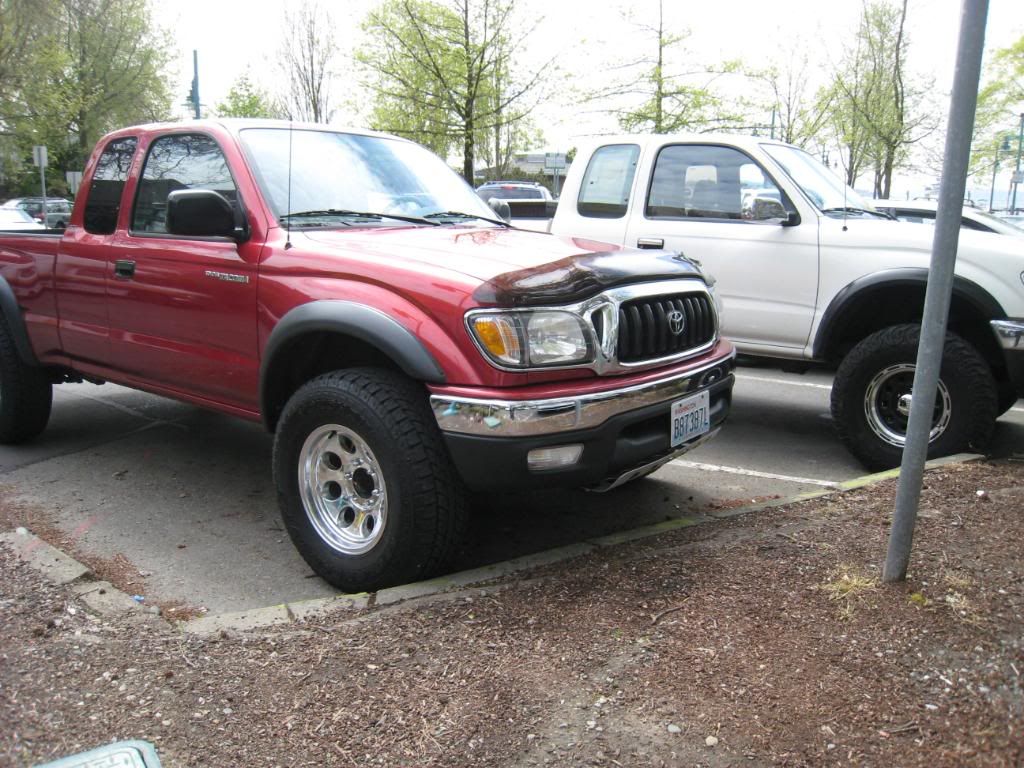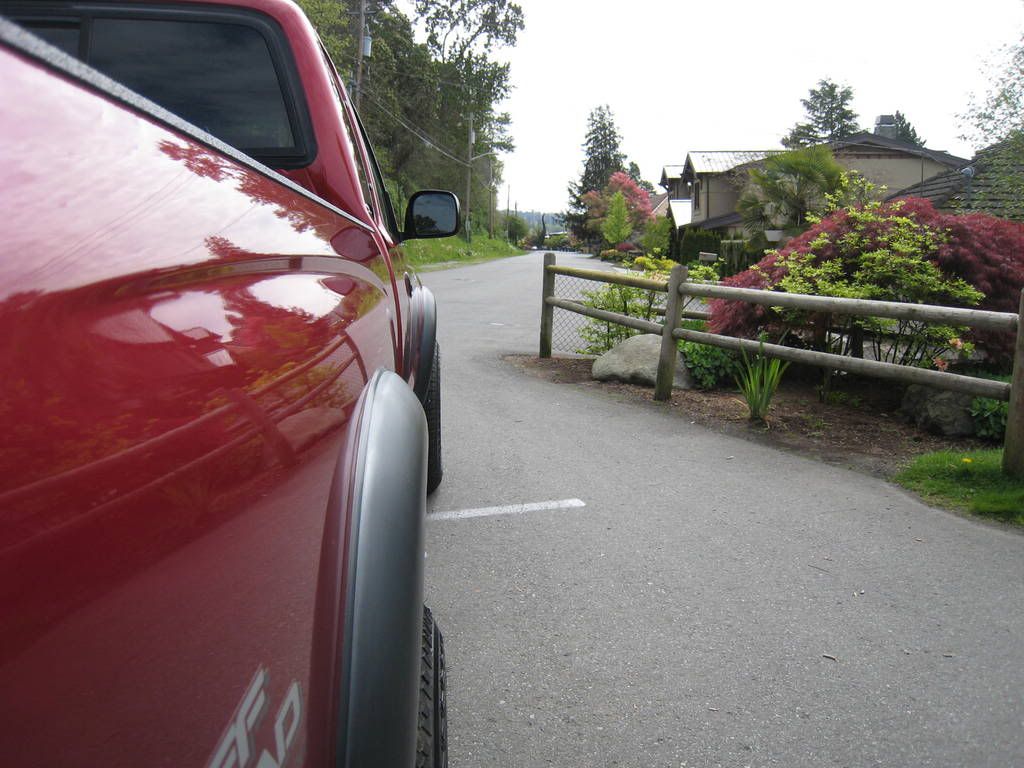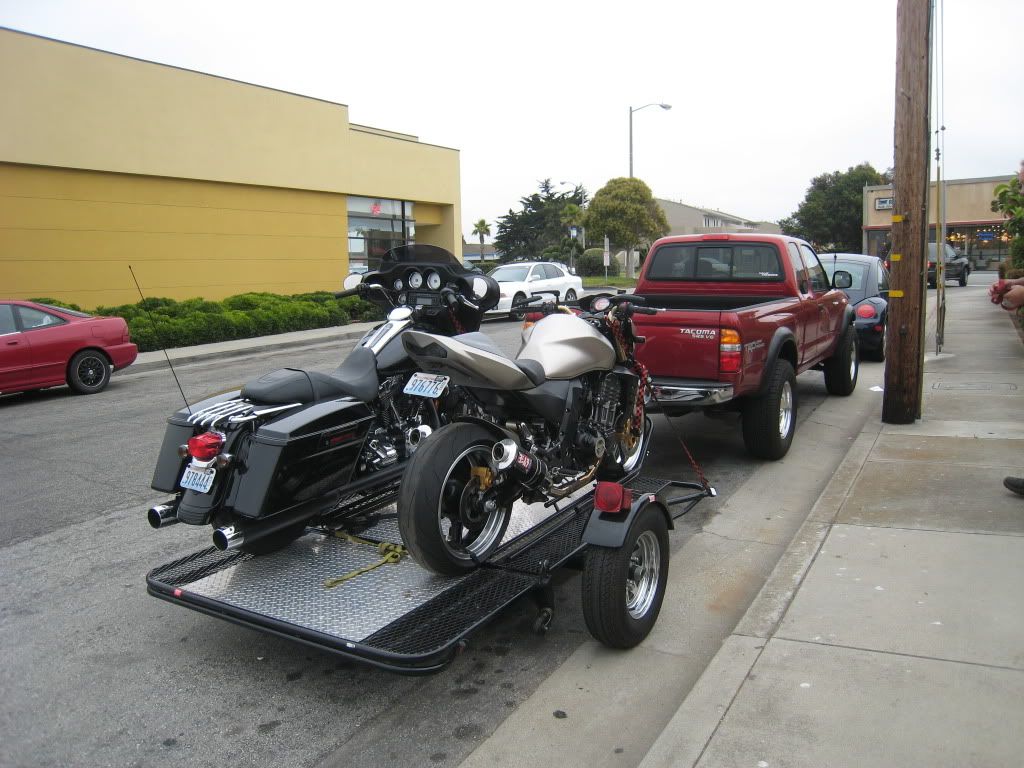 Occasionally I use it to tow my Z1000. That's my father's Street Glide next to it.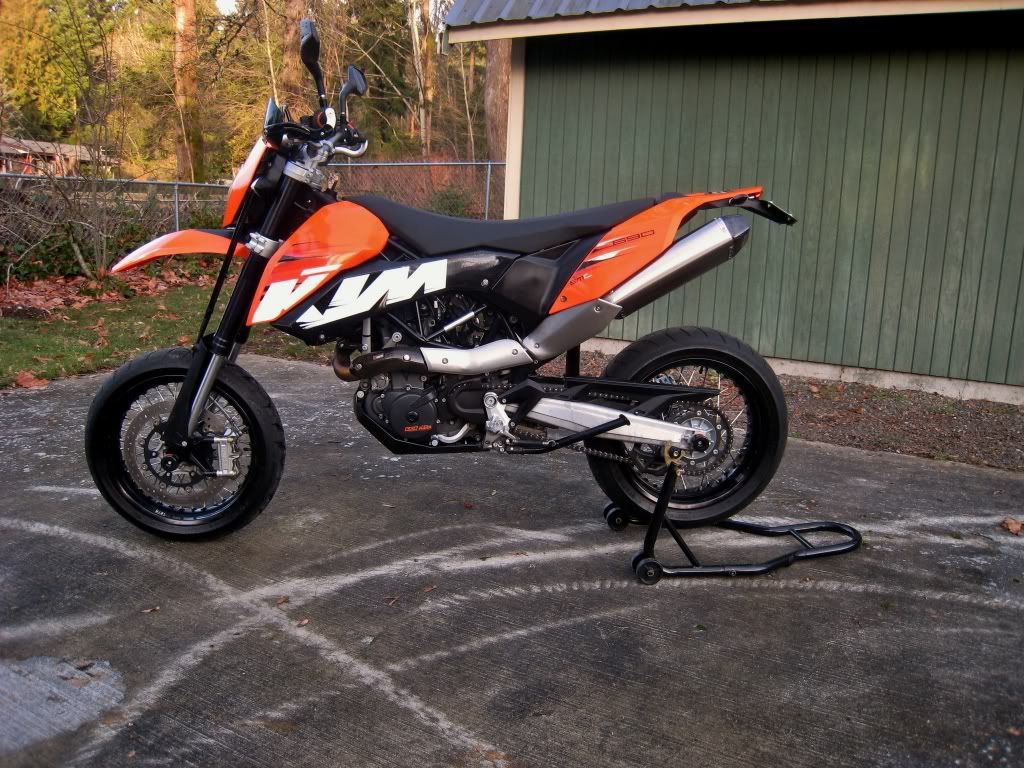 Or my KTM.
August 2011- The Lift kit soon to be installed! Oh the anticipation.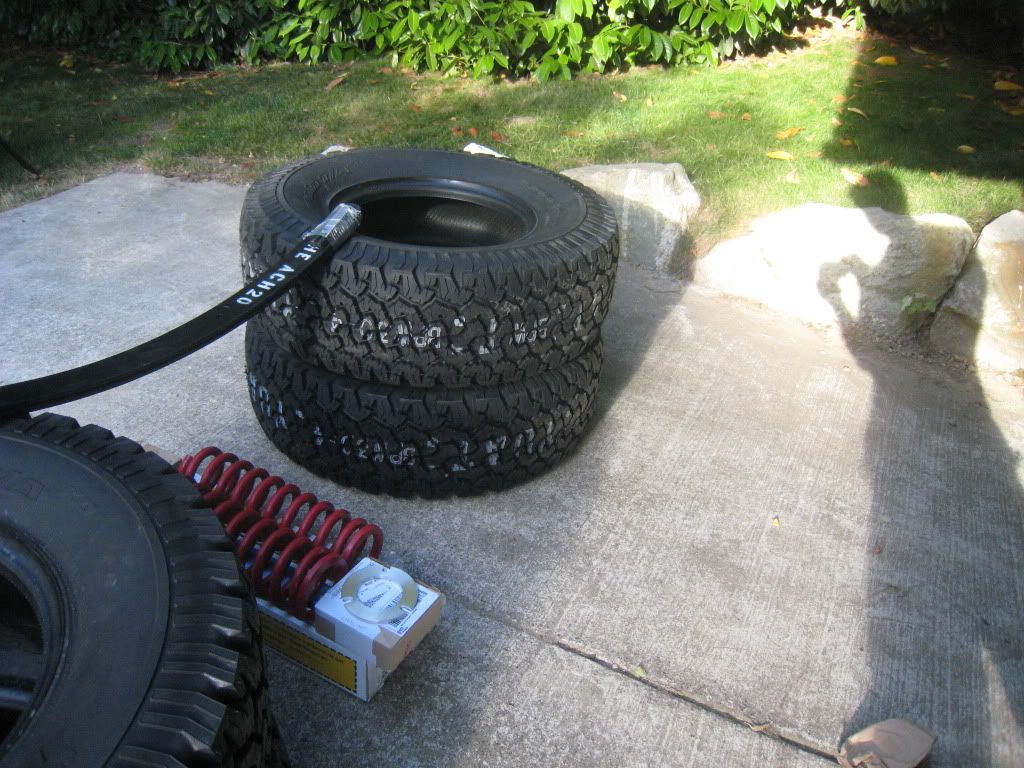 Picking her up after the lift install!! I remember pulling into the parking lot and seeing her sitting behind the bushes a lot taller than it was before for the first time. DEFINITELY an exciting day to say the least!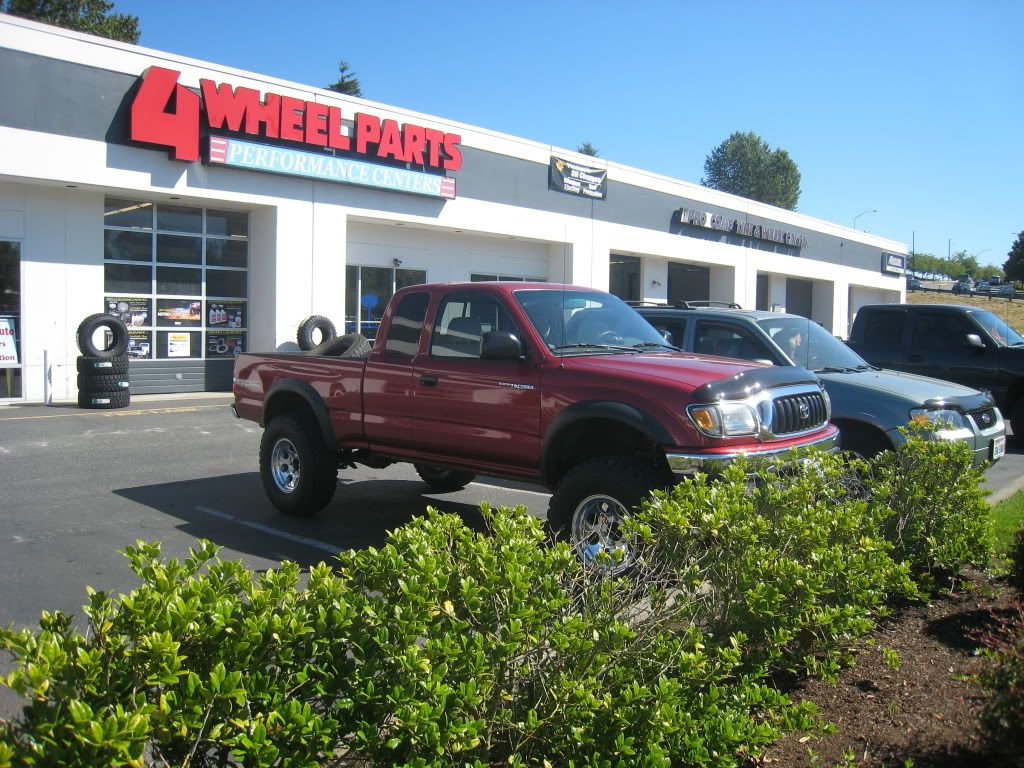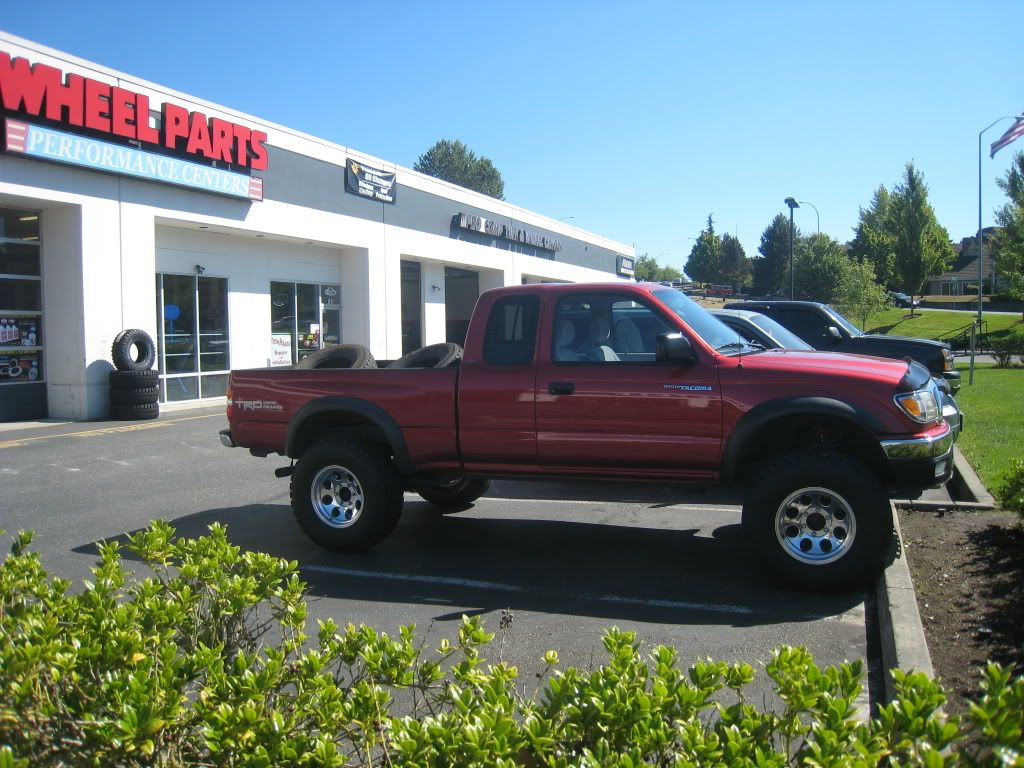 How it looks currently: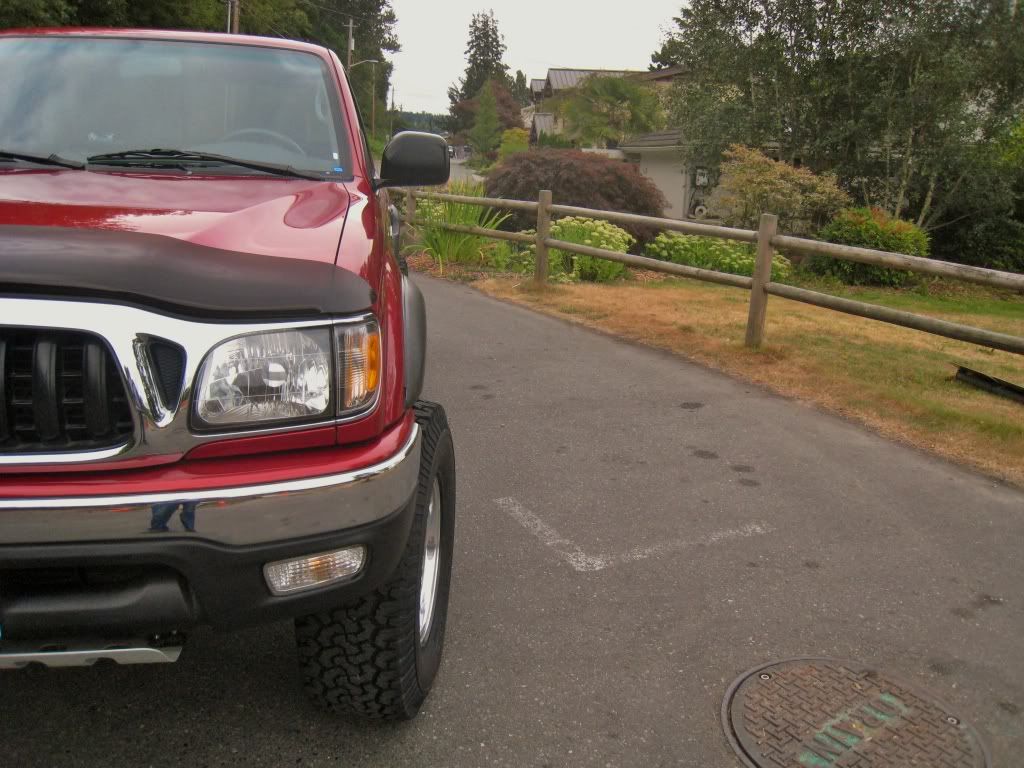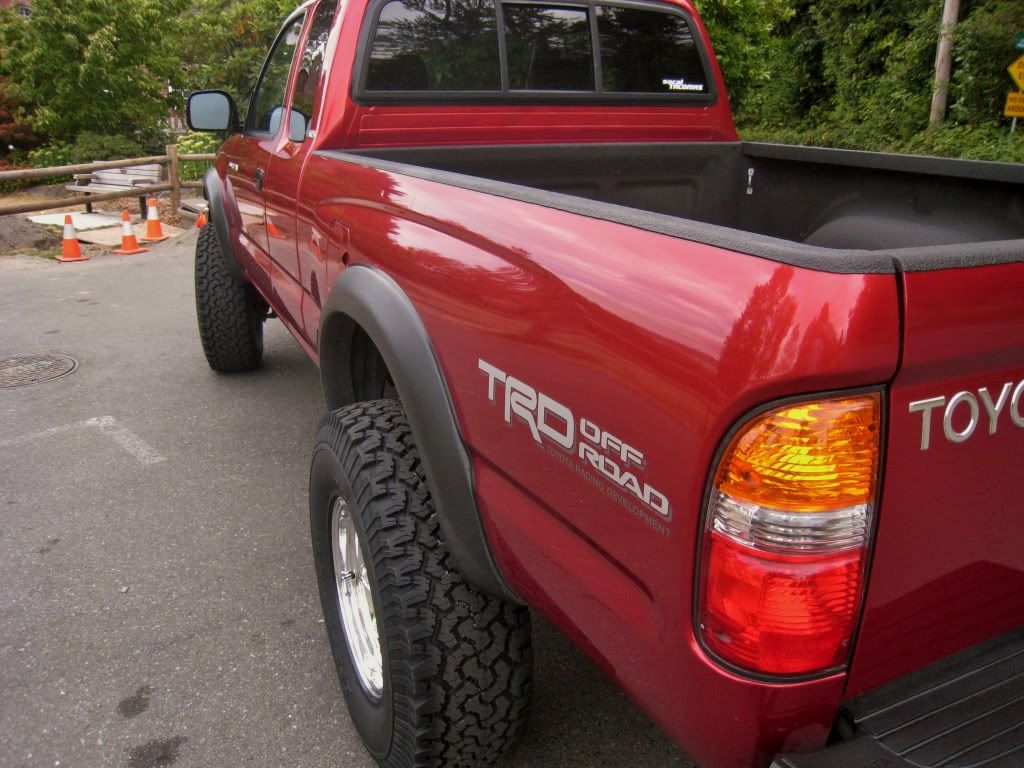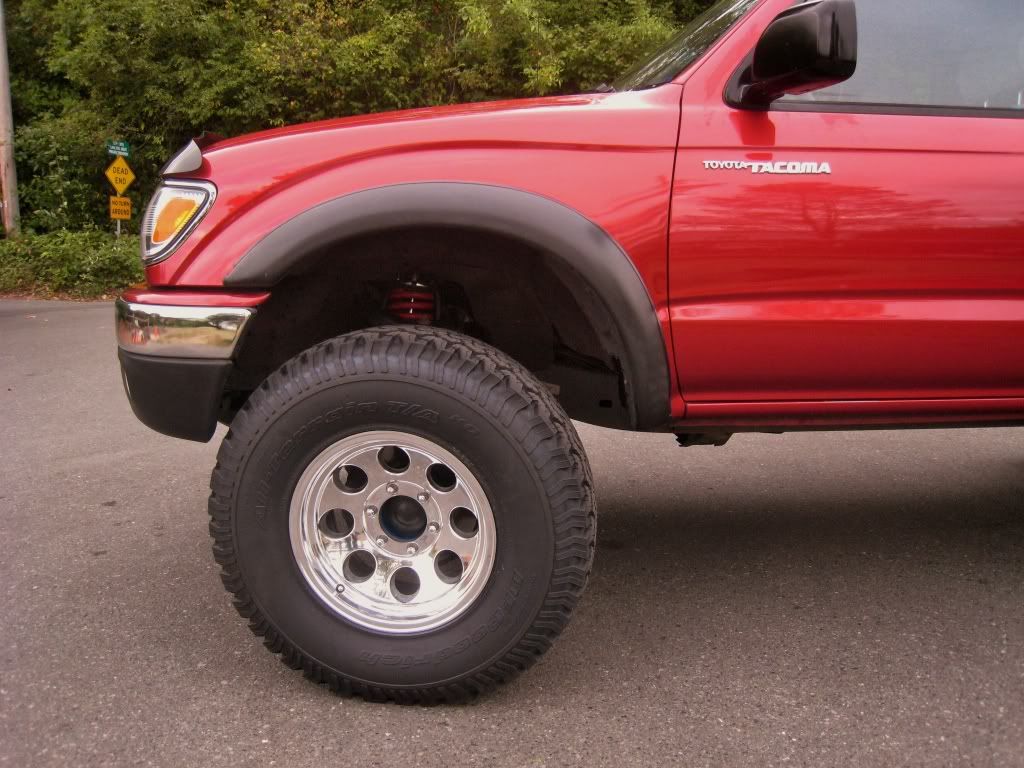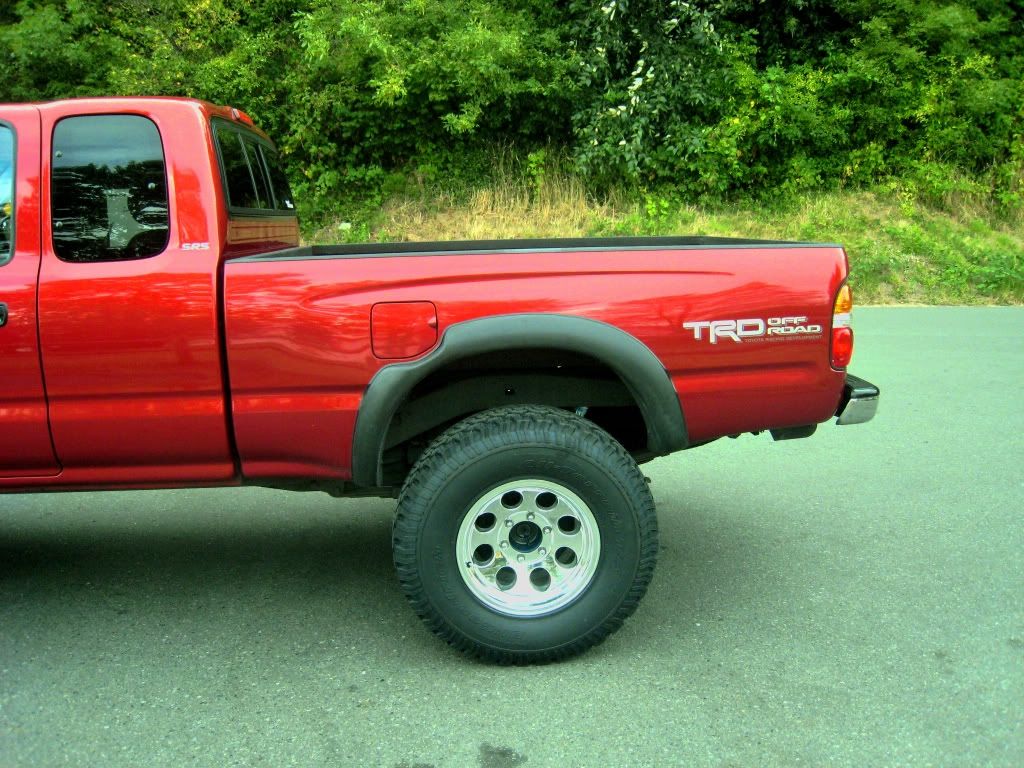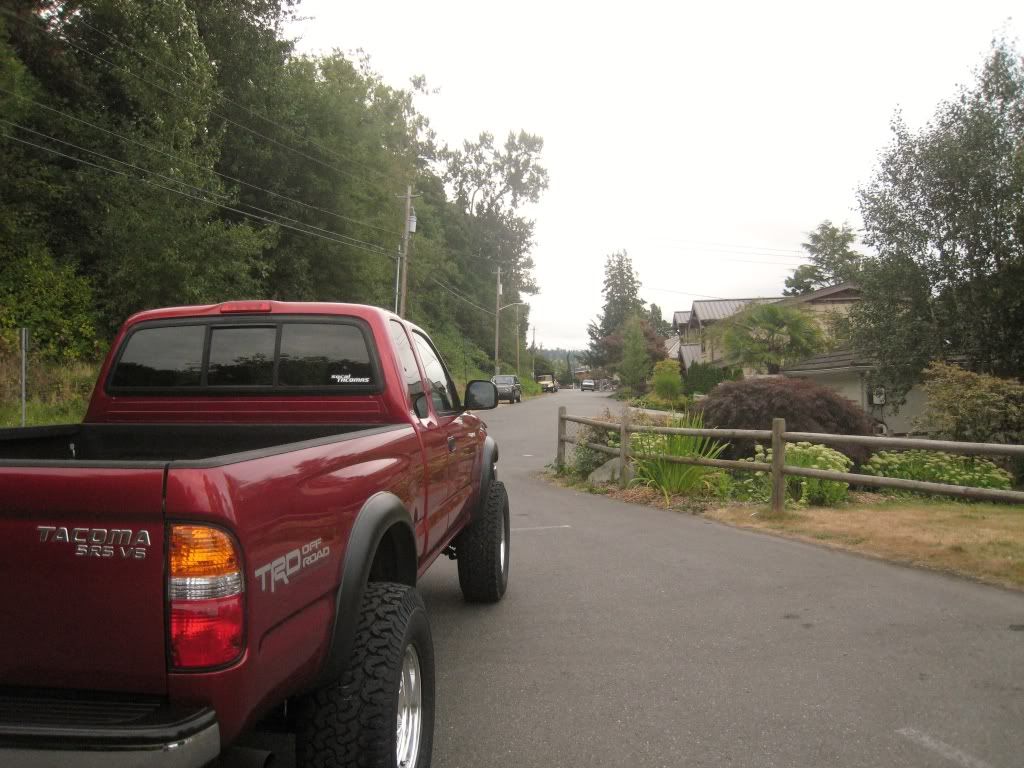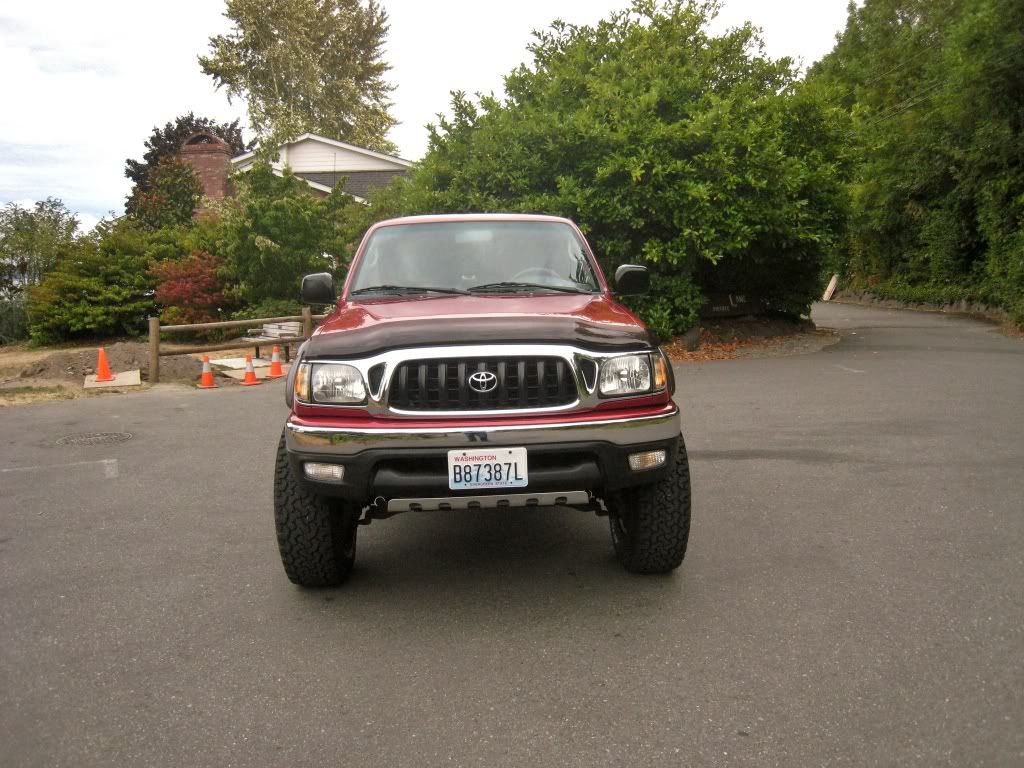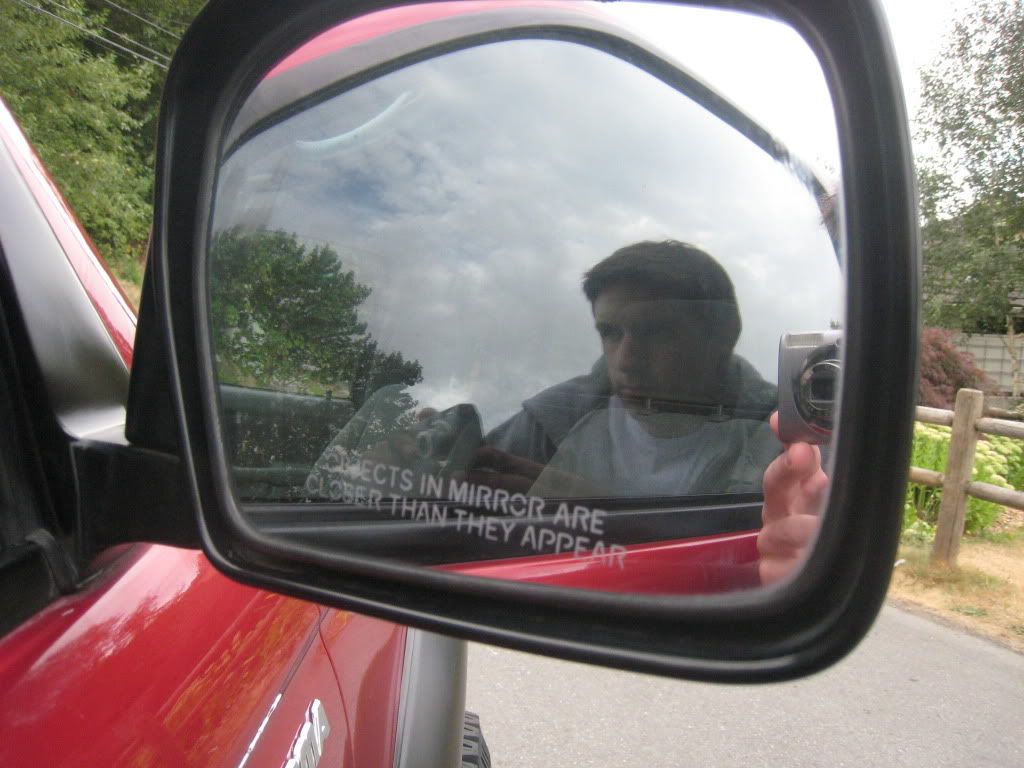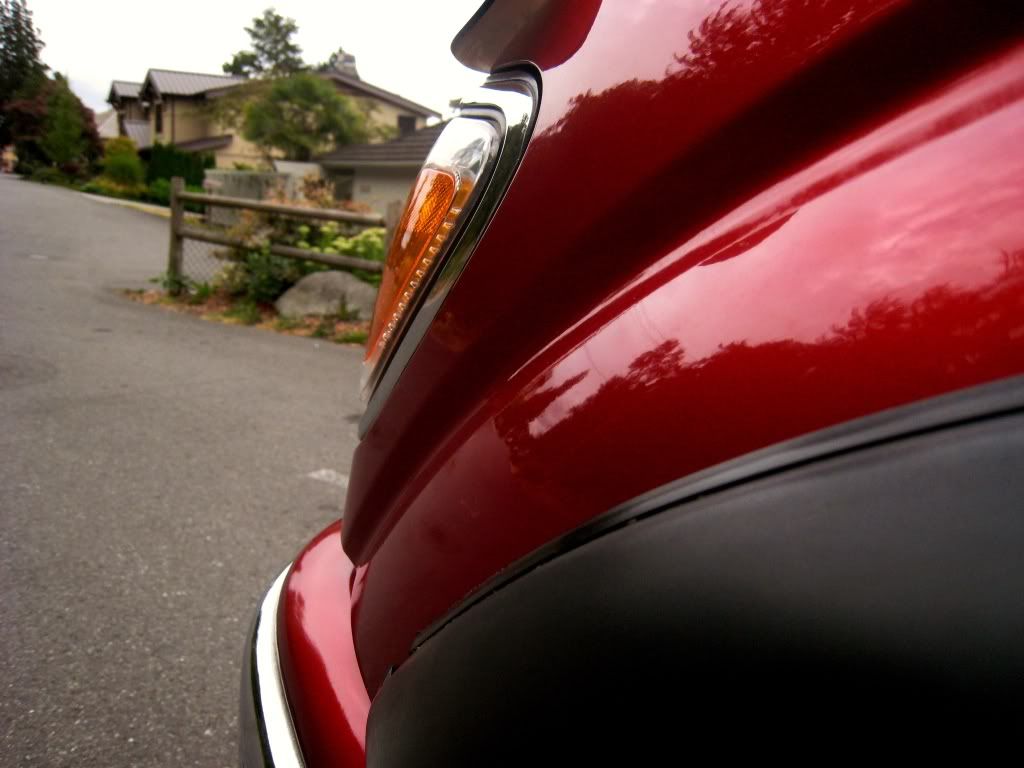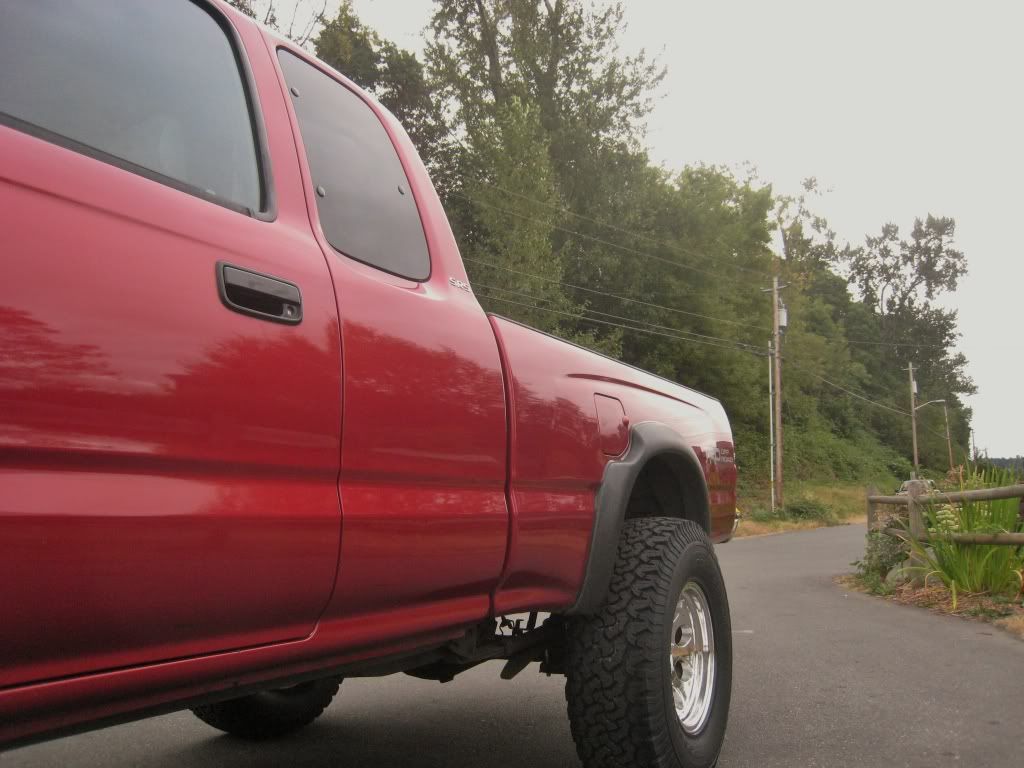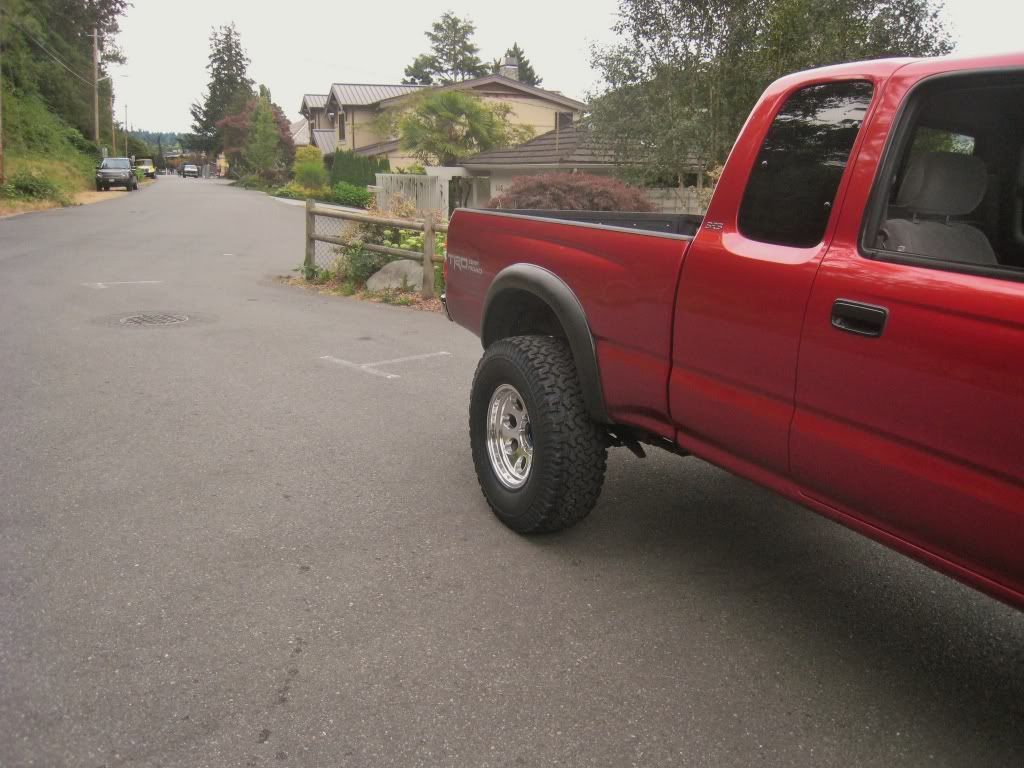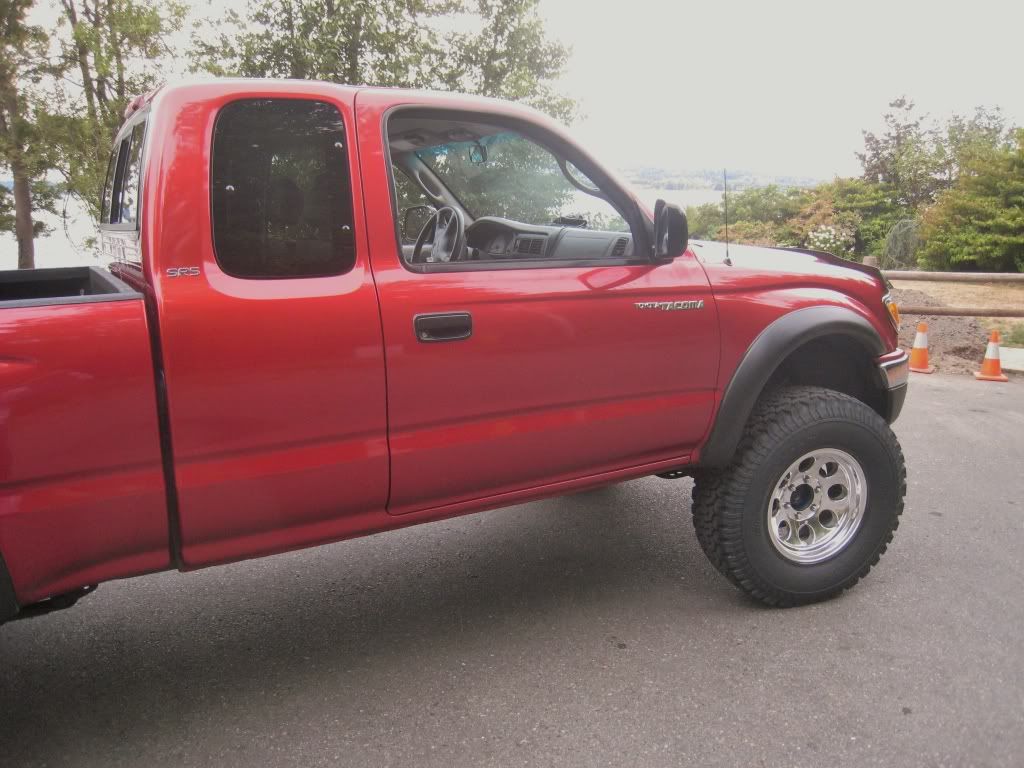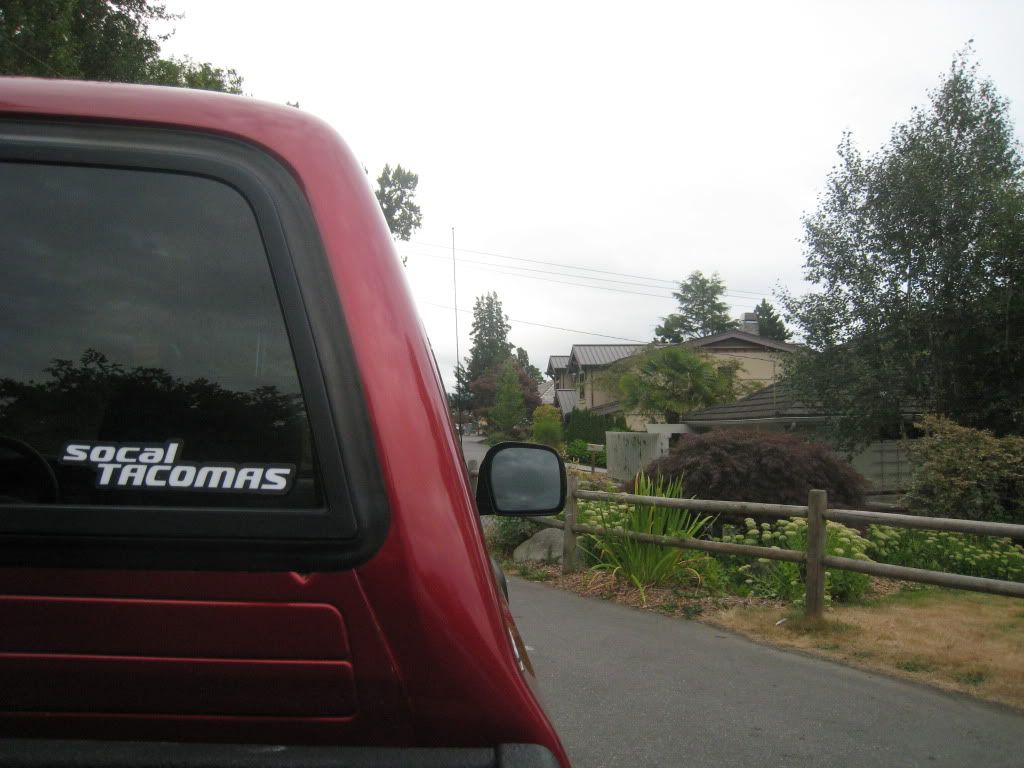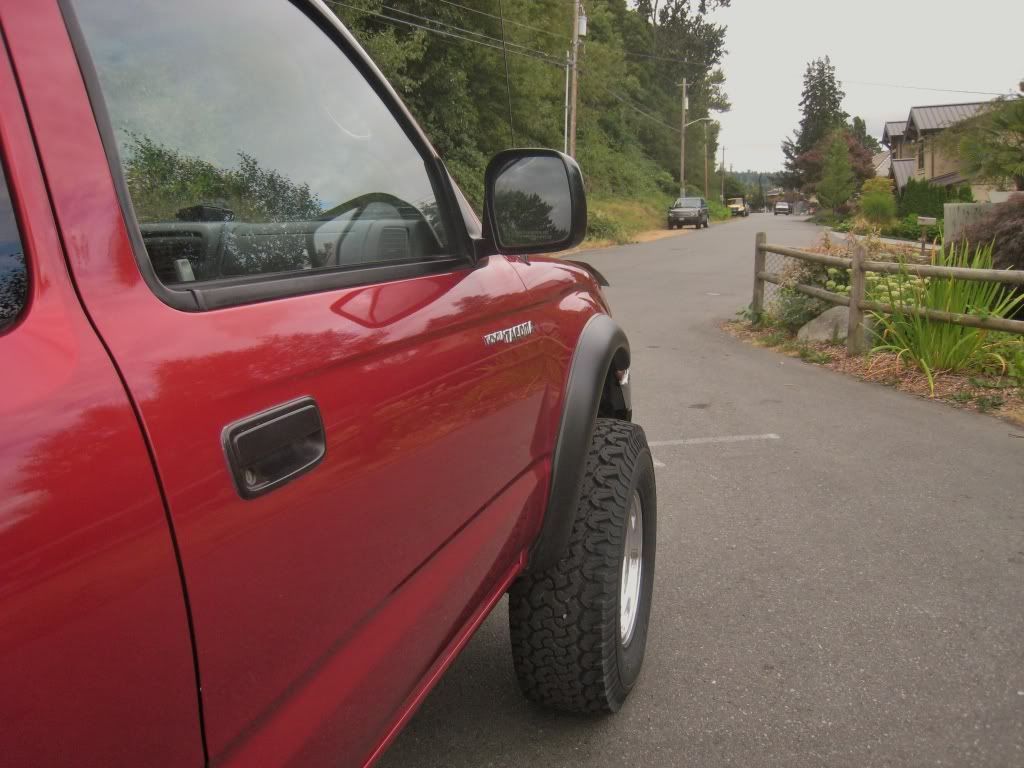 Dan's (CHPT11) and my truck chillin' side by side at the 2011 August TW meet and greet in Issaquah WA.