Alright more detailed thread to come in the near future, but just put my UCAs and Coil-overs on today, and I want to share some pics.
Woke up this morning to find my front drivers tire was flat, and the spare had no air in it. I was forced to drive about a mile to the auto hobby shop, and ruined the tire. So excuse the shitty bald spare in the pictures.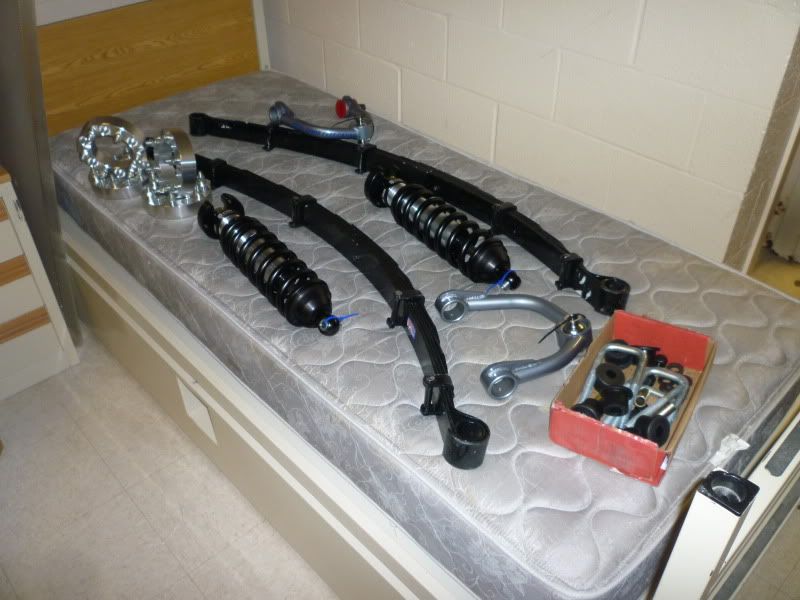 Deavers leaf packs, TC UCAs,
ICON
coilovers, 1.5" wheel spacers.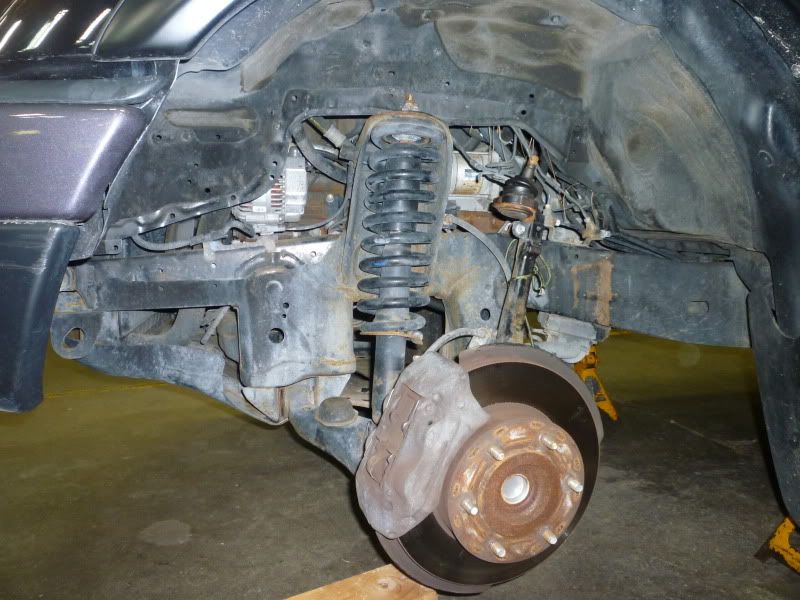 Stock Components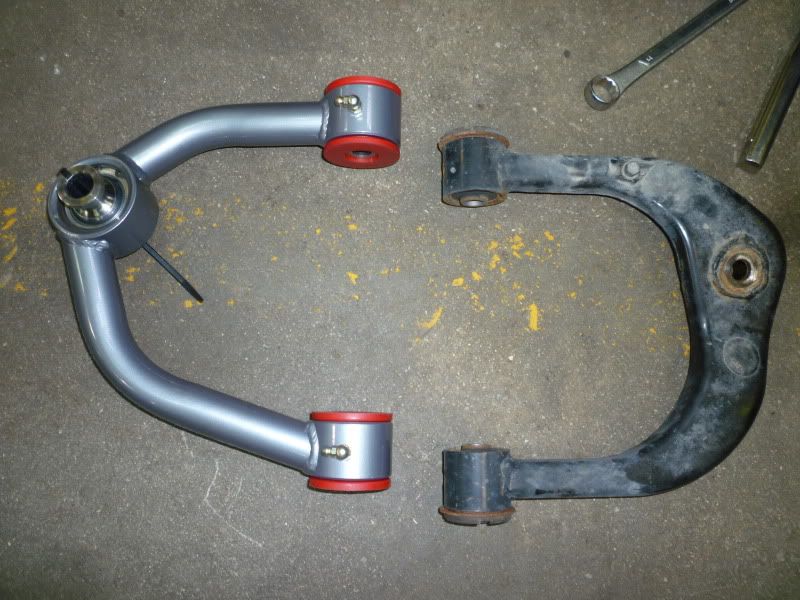 New vs Old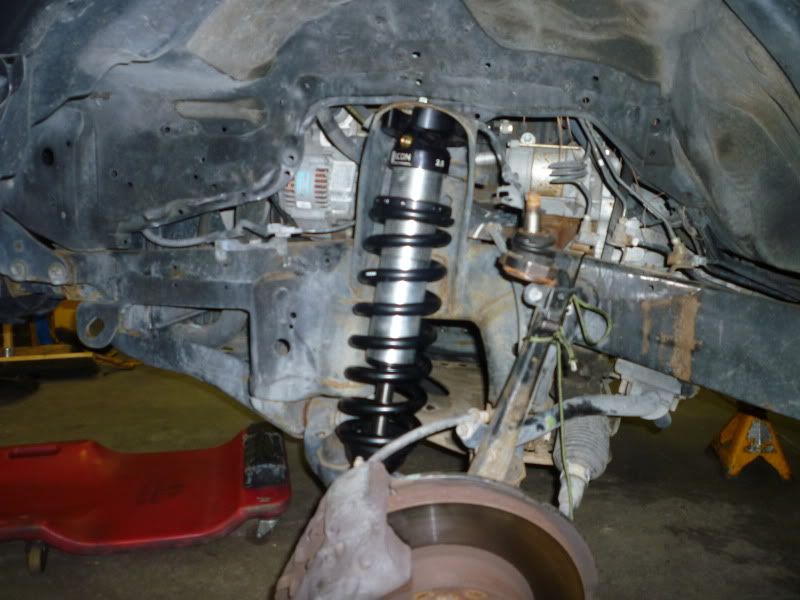 New CO's on. Piece of cake.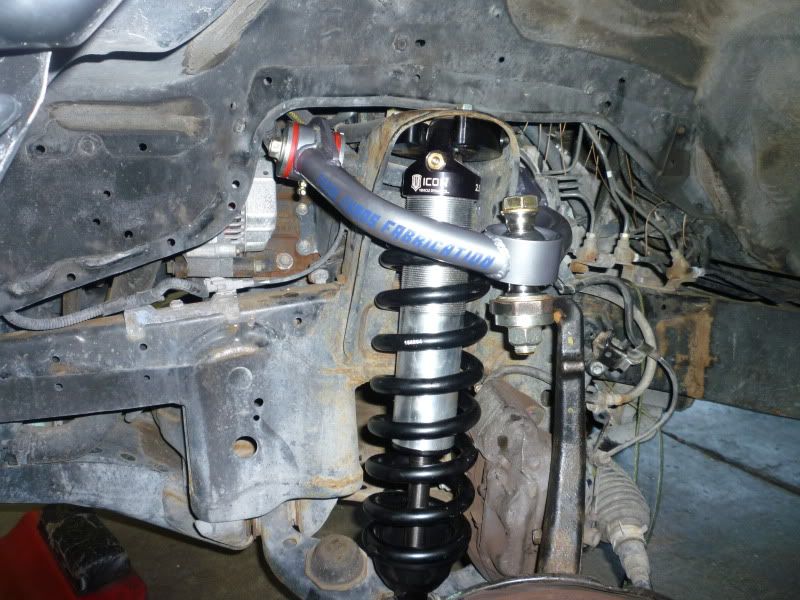 Drivers side assembled. I didnt have to bend the fender to remove the long UCA bolt, it just popped straight out. The Pass. side required some work to take out, but not that tough. The problem we ran into on the drivers side was removing the ball joint from the spindle. We ended up disconnecting the tie rod ends and lower ball joint, and putting the whole assembly in a vice, but realized what we were doing wrong. Spent around 3 hours on the drivers side, and 45 minutes on the passenger side. It was a shitload easier once we knew what to do.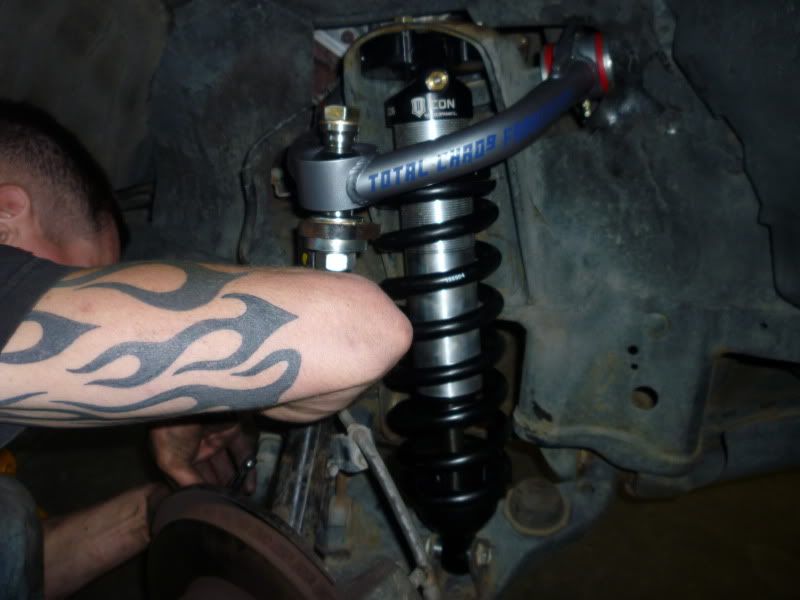 We bent the dust cover up a bit on the drivers side, so it currently is rubbing on the rotor, and making a horrible grinding noise. Im going to pop the tire off tomorrow and fix it, and maybe take a look at my back brakes. I cant imagine they are too bad with only 62xxx miles on em, but since they are squeeking and i just replaced the front pads about 3xxx ago, I might as well. Getting paid Tuesday night, so Wednesday will finally see my rims get tires put on, and I dont gotta drive around with the shitty stock rims. Trying to decide between 265s and 285s, because I have a 4 banger and dont want to regear or adjust my speedo if i can help it.
My truck is sooo much higher in the front now though, and the coilovers can still go up another inch, plus if i got 285s they would be roughly 4.5 inches larger over all than my stock 225s. So I can still go up 3 more inches...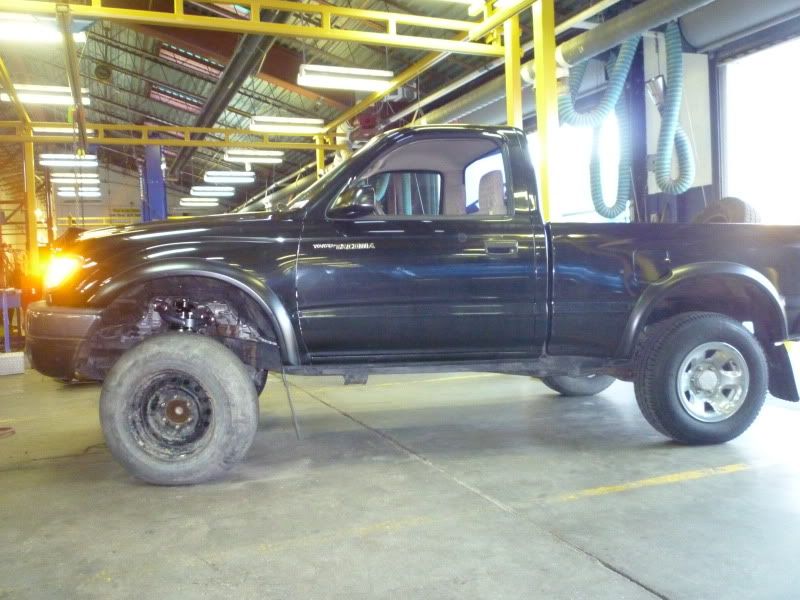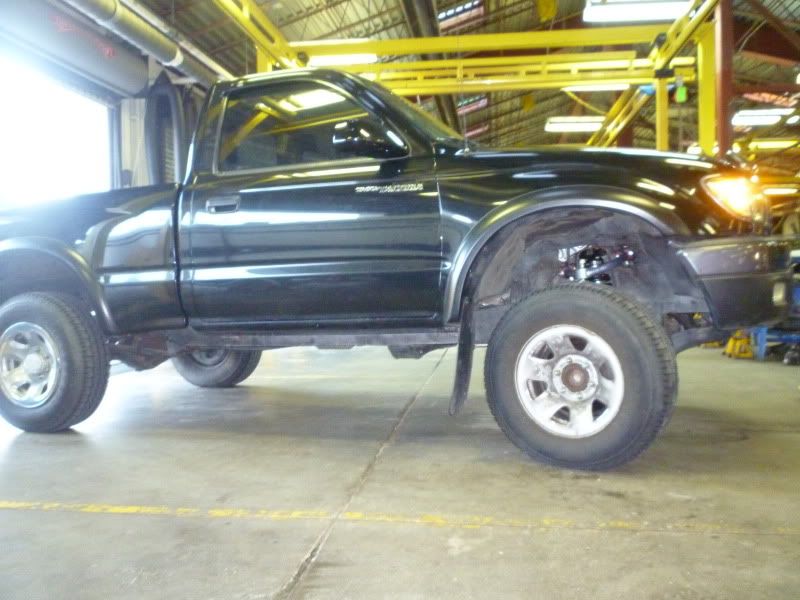 Only took 2 and a half months, but its starting to come together.