UPDATE
Sold the 1st gen and got this!
The new ride! Going to be starting a new build soon in the 2nd gens for her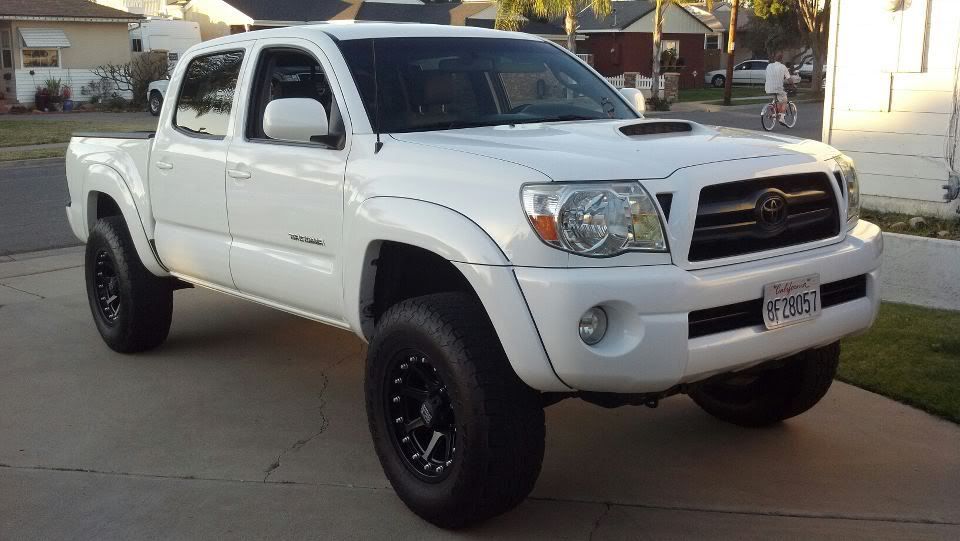 Recent: Last day before i sold her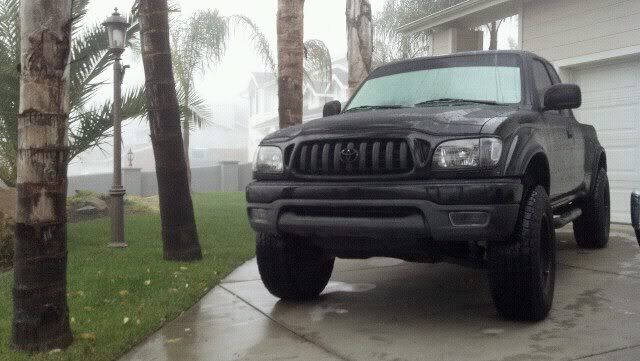 Alright so the whole story. Im only 18 and had a toyota 4runner which i loved but it was always my dream to have a tacoma so i finally saved up enough cash and got a super good deal.
Its an 01 black Tacoma Prerunner V6 stepside. It had 60,000 miles when i purchased her about 5 months ago for $7,500. Which i was so stoked on. What i wasnt so stoked on was the colors and shit the original owner did to it.
Everything was stock when i got it except for the paint and wheels.
I have a lot of things planned for this truck but money is just a little tight but im gunna be putting most of it into her for a while.
Mods:
-Debagged
-Paint (hood and tailgate)
-Pro Comp 8069 '17
-Nitto Terra Grapplers 265/70/17
-Bili 5100's (set at 2.5)
-Deckplate Mod
-Foglight Mod
-DDM Tunning 6000k HIDS
-Painted Black Emblem
-Tinted Tail Lights & 3rd Brake Light
-New Black Headlights
-
THE DAY I BOUGHT HER
THE BACK
MY TWO GIRLFRIENDS
SORRY...THE THRID GIRLFIREND HAHA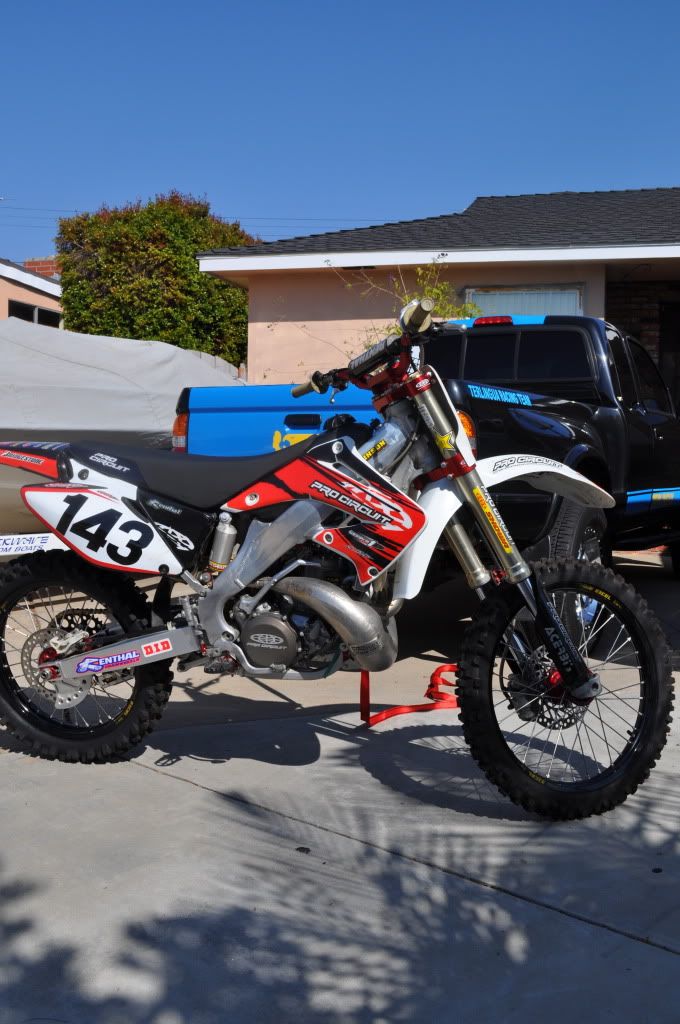 HAD TO BREAK HER IN THE SAME DAY
FIRST TIME THE TIRES SAW DIRT HAH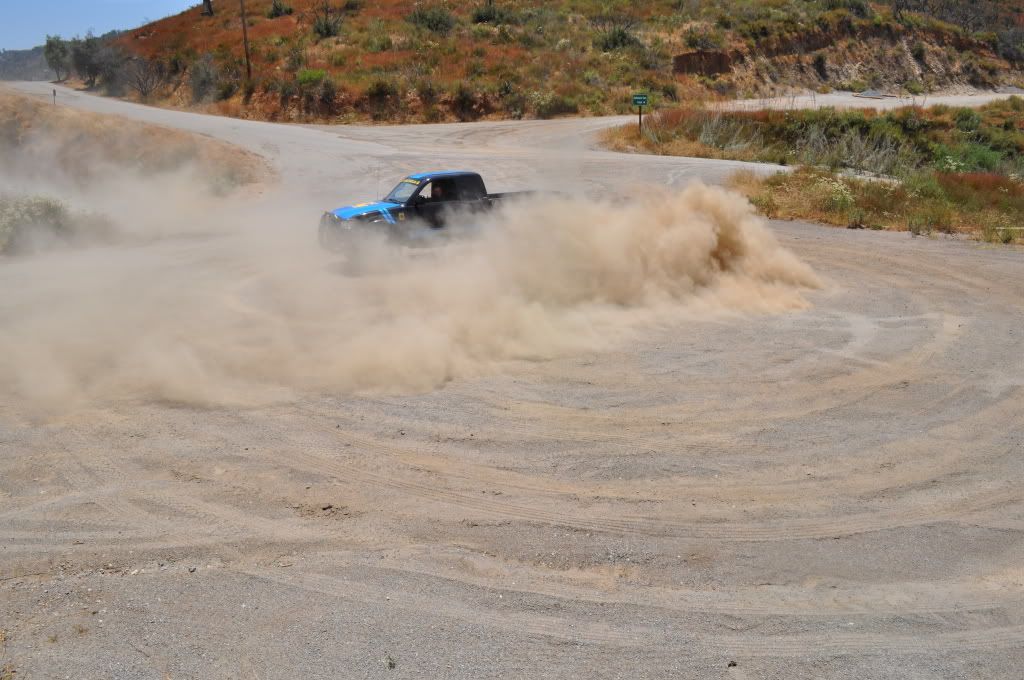 IT WAS A GOOD DAY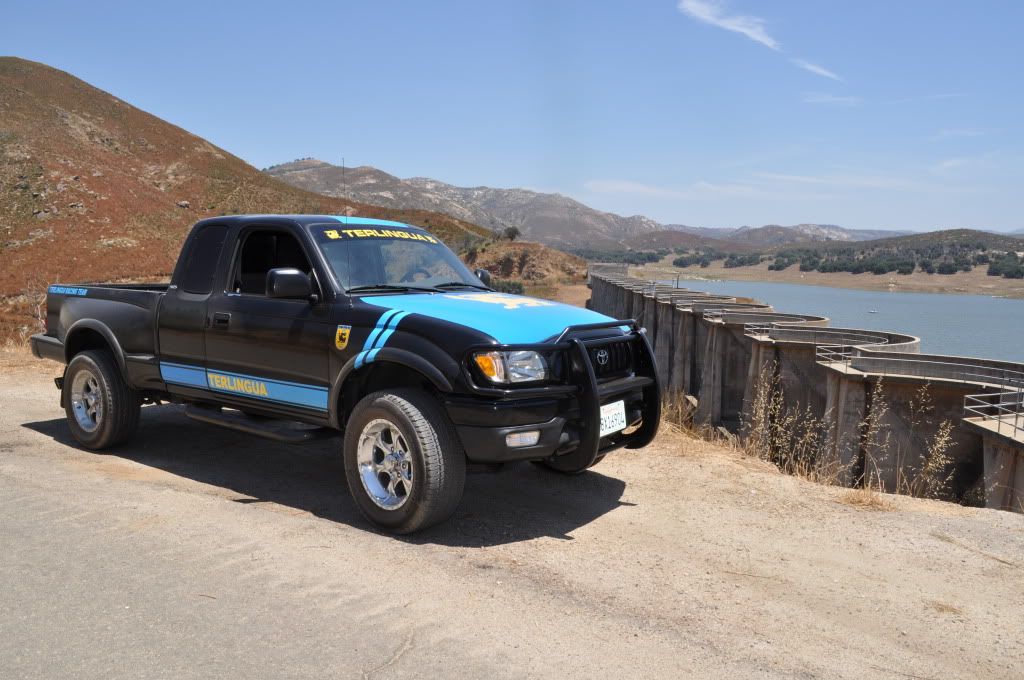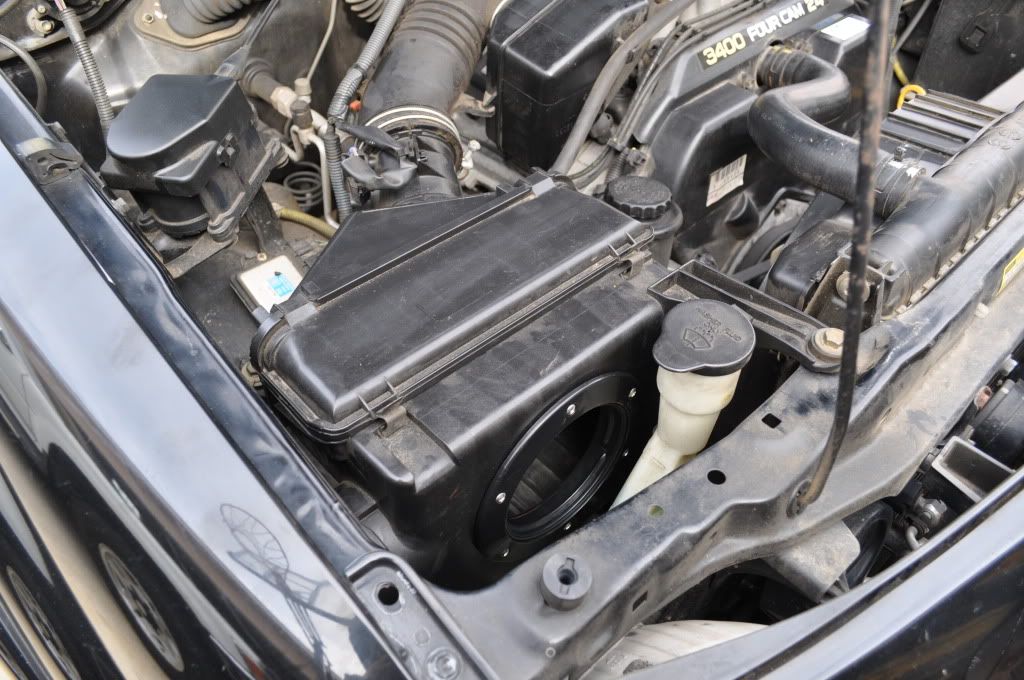 HOW SHE SITS RIGHT NOW. I CANT GET THOSE DAMN FOIL BADGE STICKERS OFF THOU
AND IN 3 WEEKS SHES GUNNA BE ALLLLL BLACK AGAIN.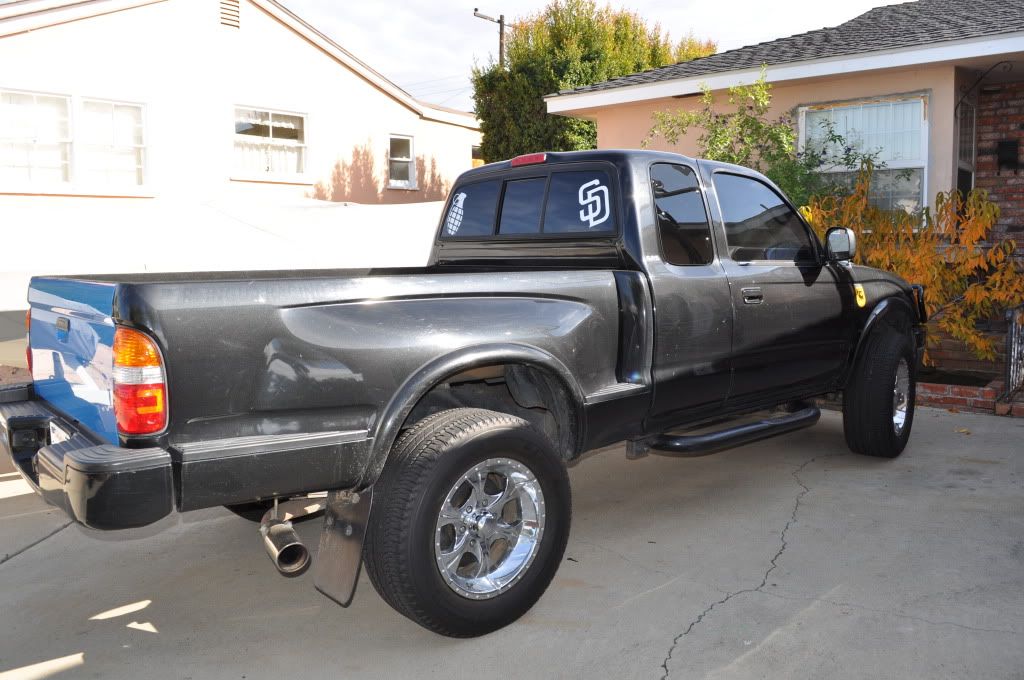 LET ME KNOW WHAT YOU GUYS THINK?!?