As she sits now 12/16/13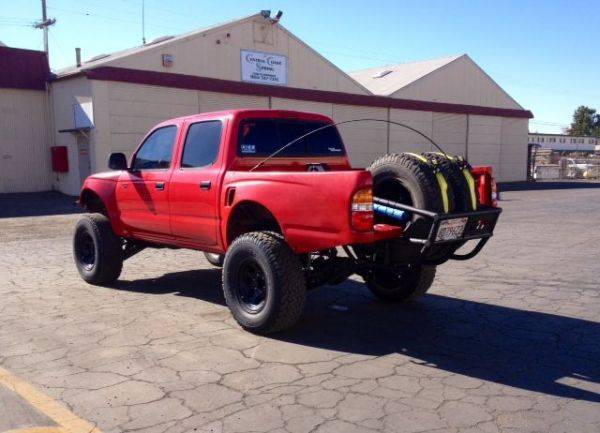 Here's other crap ....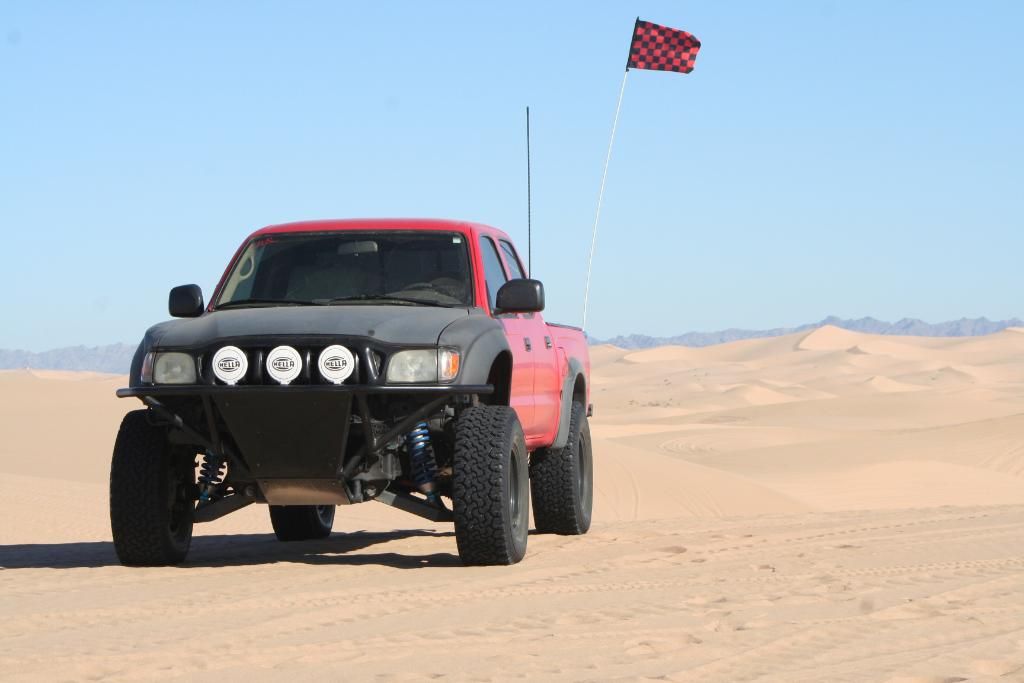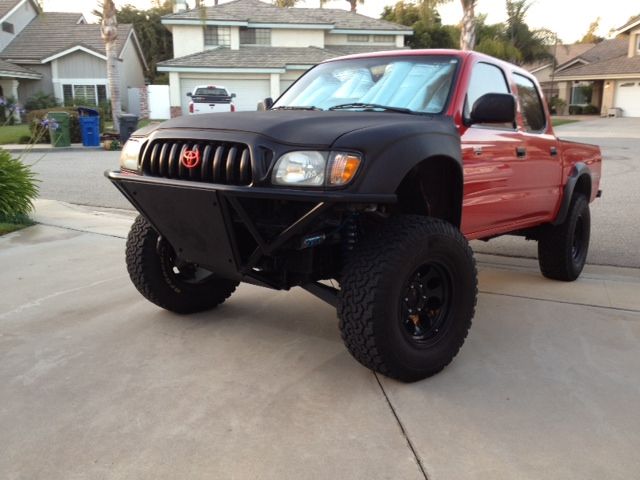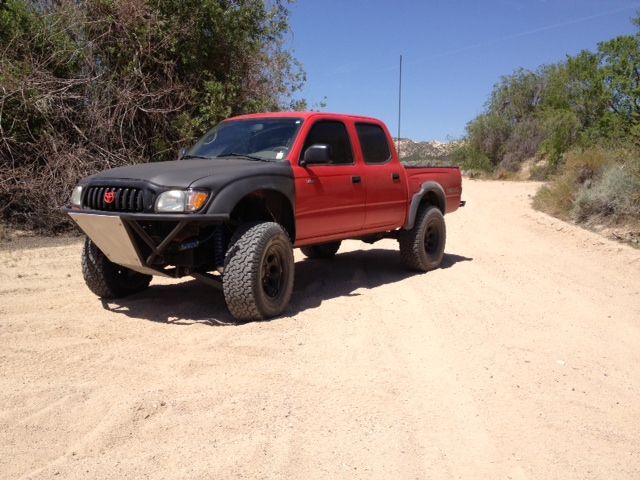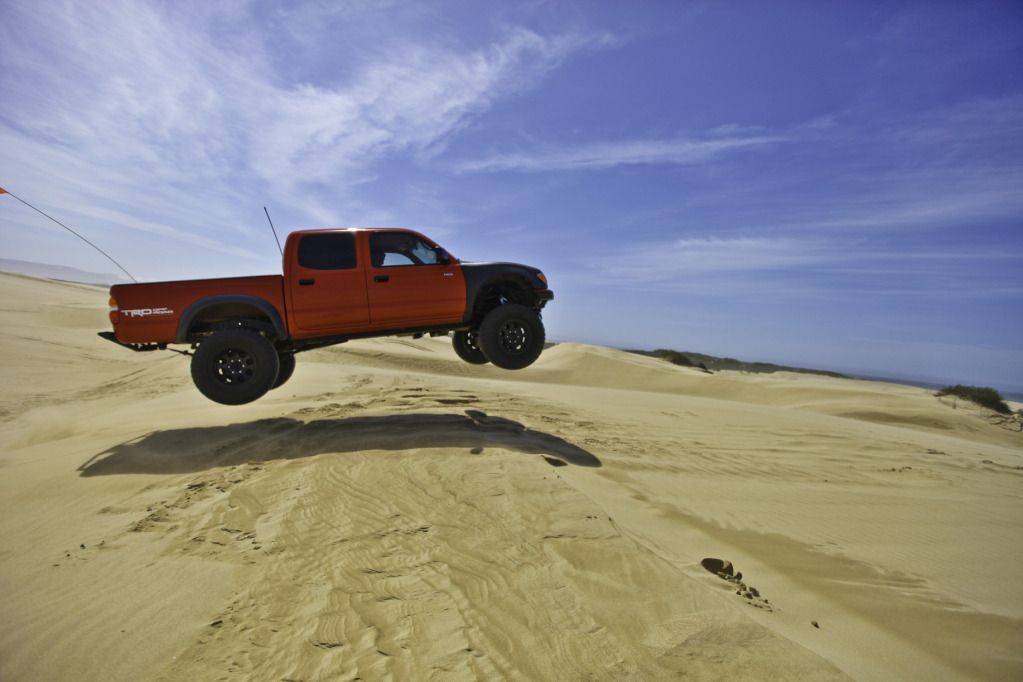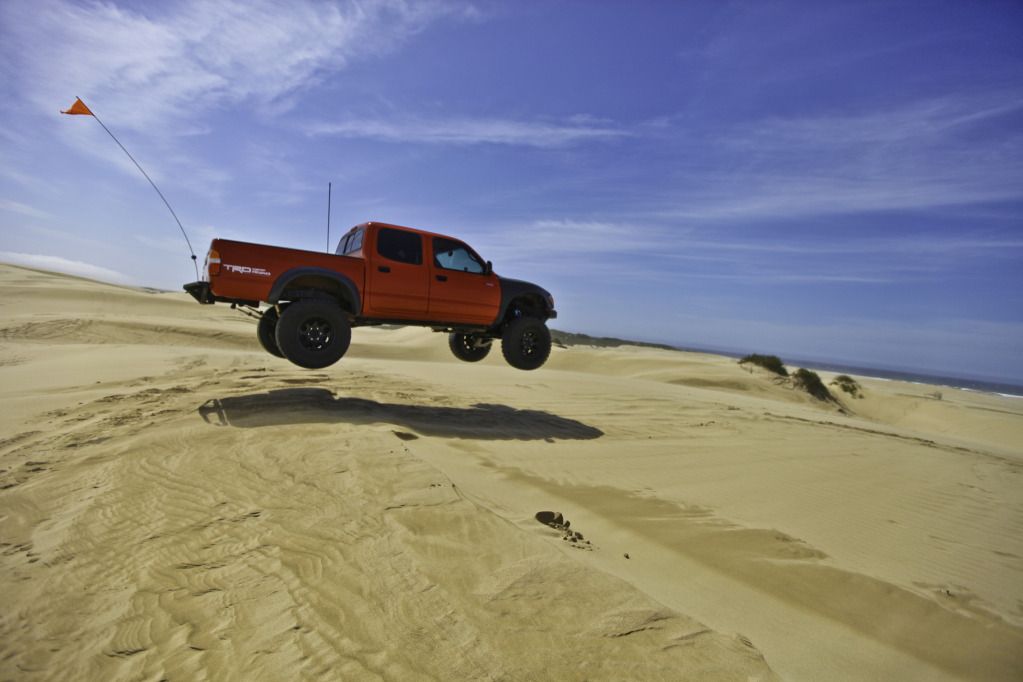 Well thought I would make a lil build page of my own. Bought my red 03 Dbl cab 4x4 trd used in 2007 used from dealer with warranty. Had 60k.
1st mod was straight to ext travel icons,
camburg
ucas, bilsteins 5125 w/ 1.5aal, 16x8 procomp 1079 w/ 4.5" bs, 265/75/16 procomp xtreme terrains. A lil chunk of cash lol.
Next tinted widows and flowmaster 40. An airraid intake tube with afe drop-in. Here she is same day I picked her up after install of icons and stuff.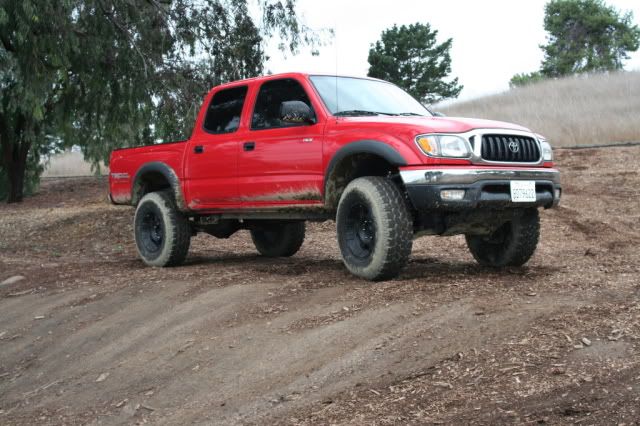 Black grill and marker lights, also relocated blinkers into marker ligjts. Cut air dam almost all the way off.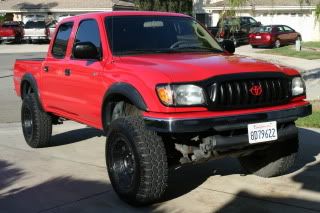 Put in a uniden 520pro with 4' firestick firefly. Works great!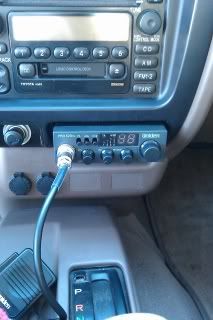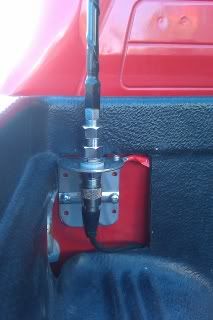 Got some new wheels with 4" bs in anticipation of some 285's. A little dusty from maiden voyage(for wheels) to gorman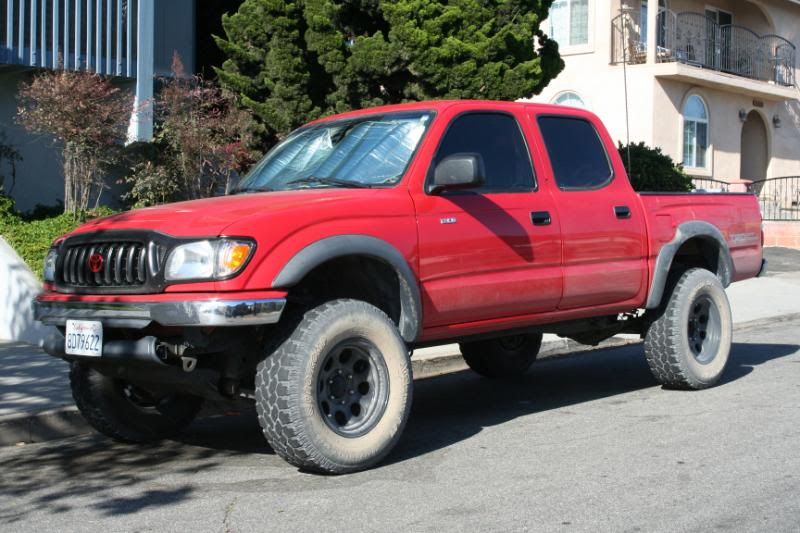 Here is the old wheels, I liked the style more but they are not made w/ 4" backspacing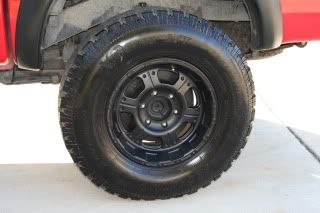 Bfg a/t's 285/75/16 load rangeD, did pinch weld mod also. No rubbing at all on road barely any offroad, only while turning and articulating.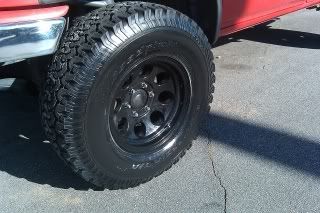 Don't like the angle much, but here's the whole thing
Just picked up some
icon
rear resi from a fellow TW member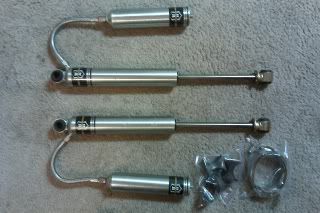 *Update*
Painted front bumper black, and removed air dam/valance completely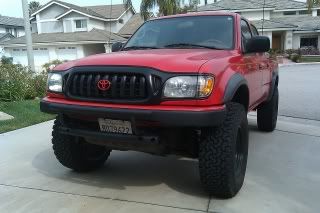 Got a rear bumper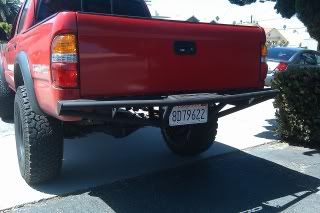 A recent pic
Mounted icon rear resi w/j59 deavers leaf pack.
Also just regeared her to 4.56.
Update*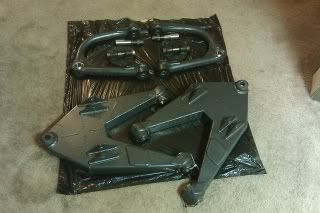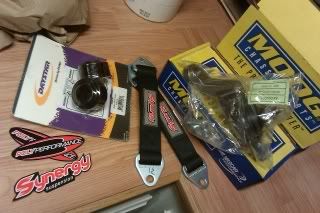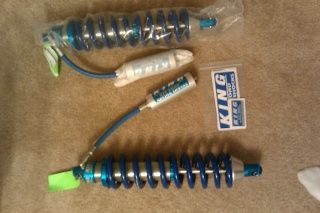 I'll update with pics of mods and any changes. As well as just some good old photos.