This is my 2001 3.4L V6 DC TRD 4x4. My dad bought it back in 2002 and gave me this truck after he bought a 2011 black DC Tacoma.
Started modding my truck in January and now that I feel I have done a good amount to the truck so far there is always a long list of more things I want to do haha.
This was when it was still stock before my dad gave me the truck.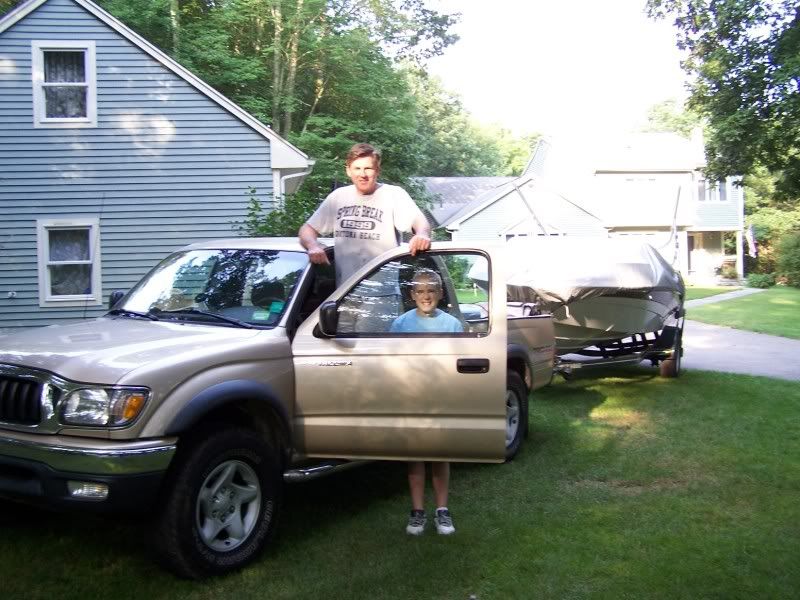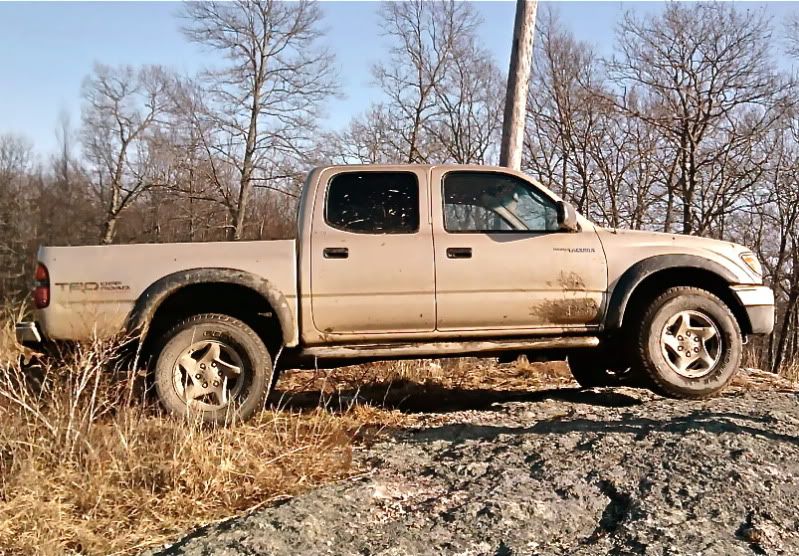 January 2011
, when i first lifted it.
In the snow.
February 2011
March 2011
Plasti dipped the rims and spray painted the fenders flat black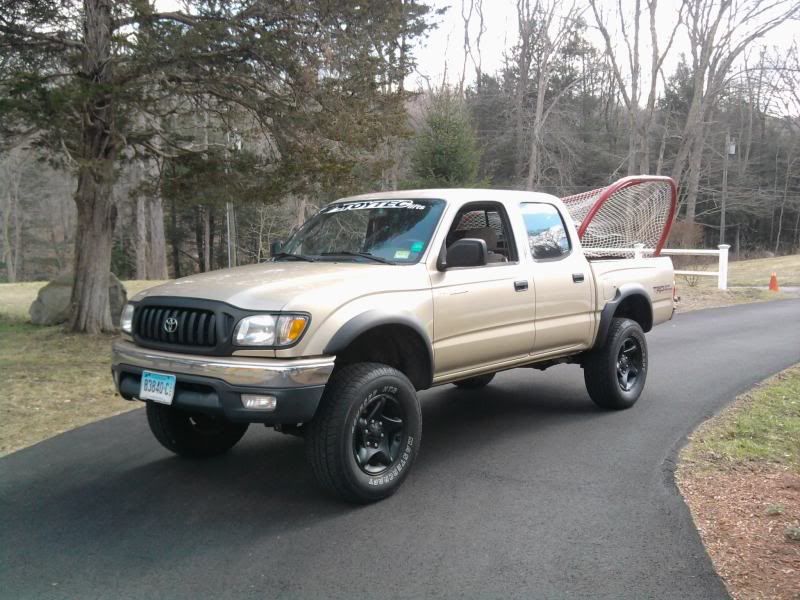 Added a light bar i made myself, and some lights.
May/June 2011
Tints: 20%
New
All-Pro
tube bumper
(8/6/11)
New Toolbox, and relocated my bed lights to reverse lights on the bumper
(1/12/12)
Here is my latest addition: My new TOYOTA decal from SockMonkey!
(1/28/12)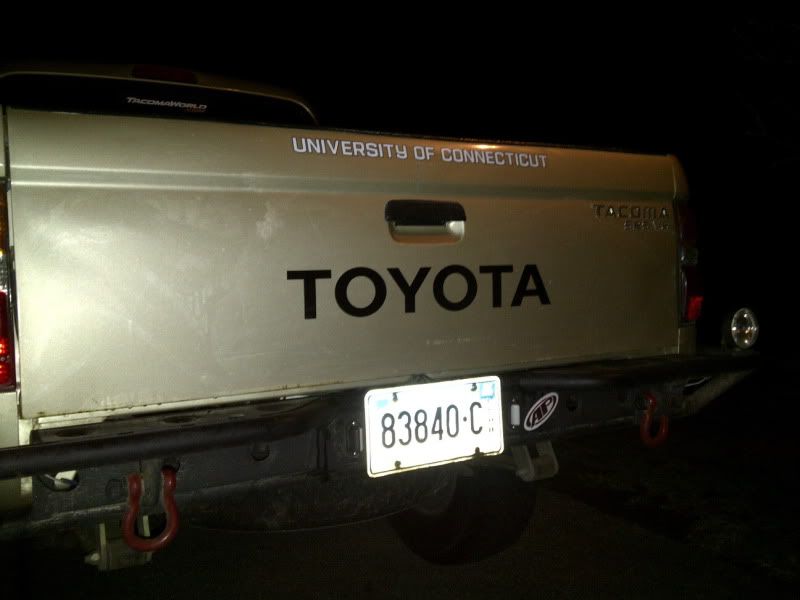 Its been a lot of fun working on my truck so far and hope i get to do a lot more in the future. Thanks for looking.
Current Mods
3" Eibach Coils
2" Shackles
5100's (0")
Light Bar
Hella 500's
Fog Lights
Reverse lights
20% Tints
Flowmaster 60 Series
All-Pro rear tube bumper

Future Mod's:

LOTS OF STUFF