I got a new-to-me truck. Finally have a 4wd instead of just a prerunner.
It's an 02 double cab 4x4 TRD
144,000 miles
I'm pretty excited
Plans are to build it as an expedition/overland rig while keeping it a daily driver. I have a lot of plans and Ideas but this will be a very slow build. Saturday I plan on switching the rims and tires from my green truck to the silver one. I also hope to pull the spacer lift and aal and switch it over to the silver to give me some room until I can afford some coilovers.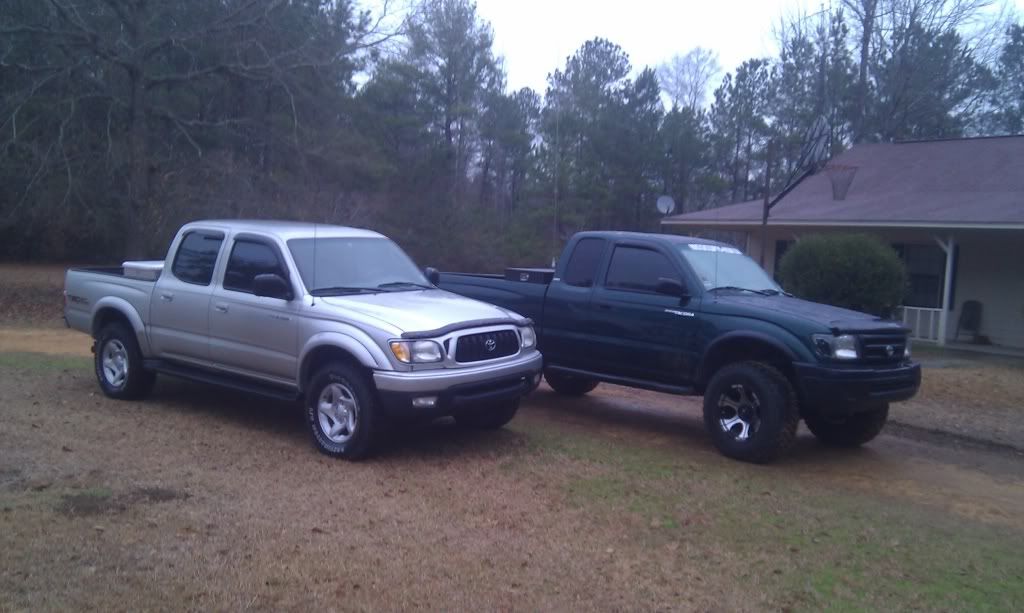 Mods to date:
Bed:
Removed toolbox
removed plastic bedliner
camper top
Bed storage system
relocated cb antenna
Inside:
aftermarket cd player in dash
cb in dash
2m radio (not installed yet)
hardwired gps
Other:
relocated rear diff breather
gray wire mod
2 low mod
debadged
Future plans:
Armor:
Trailgear sliders
Front Bumper (some type of plate bumper)
Rear Bumper (most likely custom with tire swing away)
Skids of some sort
Bed:
custom basket on top of camper
fresh water tank under bed
Suspension:
OME 882s up front
custom leafs
bilstein 5125s in rear
u-bolt flip kit
Inside:
replace all stock speakers
12 volt power inverter
Other:
cut exhaust pipe for clearance
Dual battery setup
on board air with air tank
I'm sure there is more but that is all I can think of as of 9/11/11