This build has since been sold... *cry* ... But hopefully in the near future, I will be able to afford starting on my new Tacoma!!
Well...I finally decided to start up my build thread! Here's the rundown: I bought my white 2002 double cab prerunner in 2008. Paid it off in 2009 after a deployment to Iraq and, not soon afterwards, found the addiction called "Tacoma World".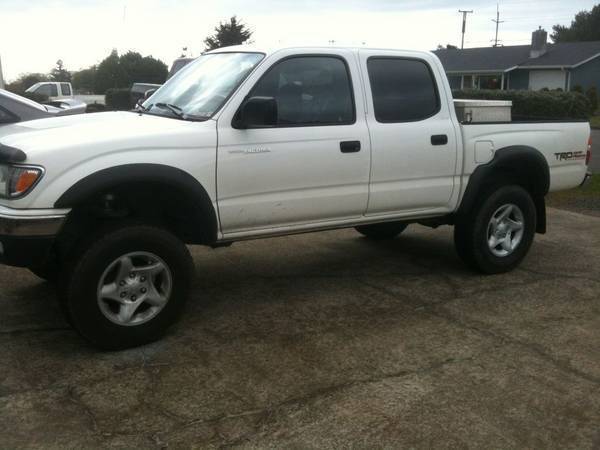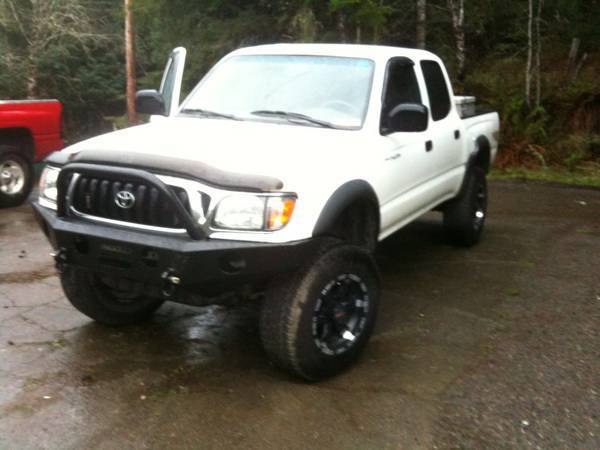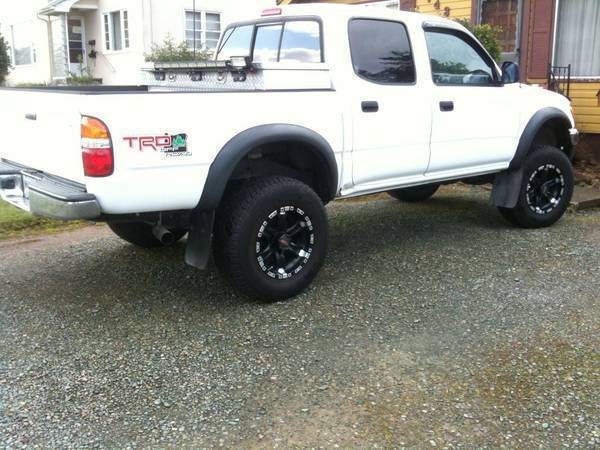 Here's my current setup:
Pioneer MVH P8200BT H/U
Alpine Speakers
Alpine 10" Sub (custom box)
Cobra 18WXST CB Installed
Uniden BC350C Scanner Installed
Streamlight Charger Mount
Tool Box
Line-X Bed
W8N4MUD's Bed rail/light bar
Amber Voltex Traffic Advisor
x2 Amber Sho-me LED strobes w/flasher
Rear facing off-road light
DRL Disable Mod
Weather Tech
Floor liners
ToyTec Ultimate Lift Kit
Sockmonkey's Custom Decals
MB Chaos 6 Wheels
Corner Turn Signal Mod
Elite-Offroad Front Bumper
BlueSea 12 Circuit Fuse Block
Warn VR10000 Winch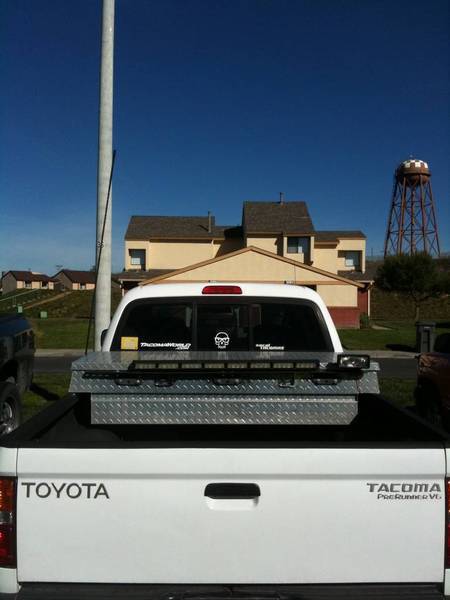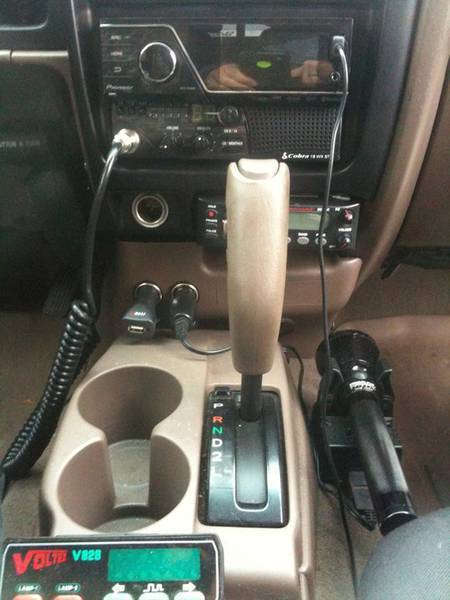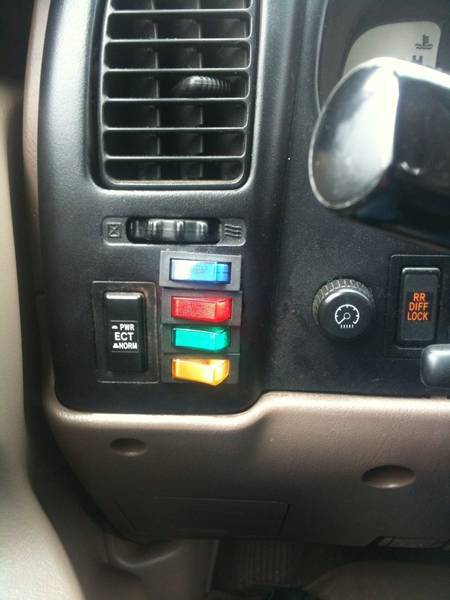 Upcoming Mods:
Rear Plate Bumper
UPDATE!
Installed lift kit....Here's pics of install.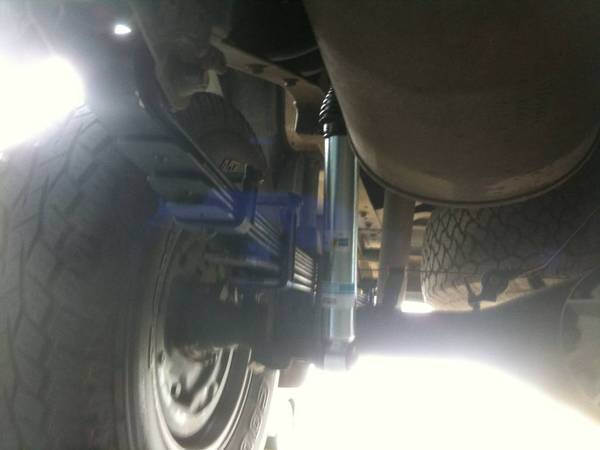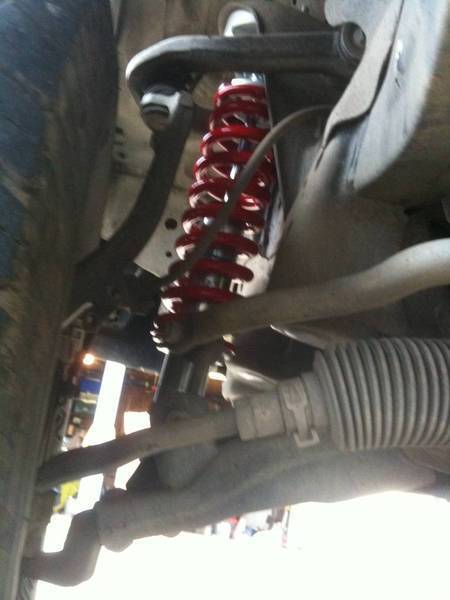 Now...let me know if anything looks jacked up...I didn't install the UCA's yet, and the alignment isn't really that messed up after the install. Love the ride now also!!
UPDATE!
New Sockmonkey Decals!!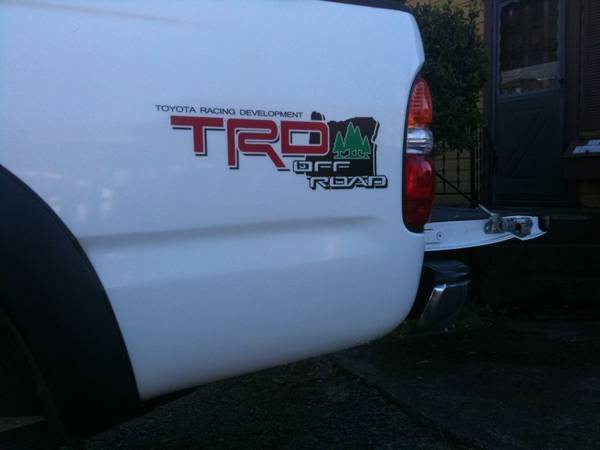 UPDATE!
BlueSea 12 Circuit Fuse Block
Installed...Pics soon!
Hella 500FF's
UPDATE!!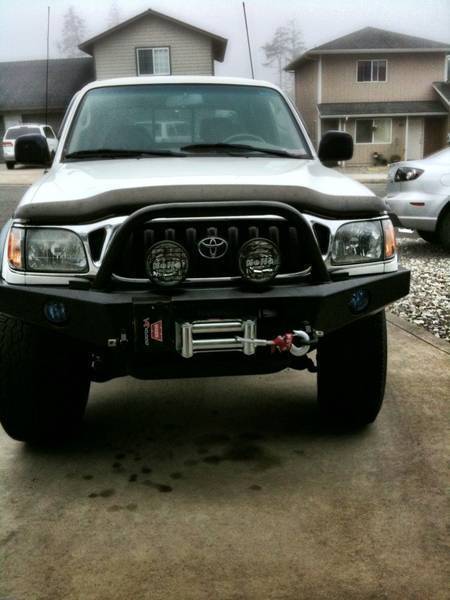 Warn VR10000 Winch!!