Bought this 2001 DC TRD OR Tacoma in January and here's what I've added since then.
EDIT*
Current Picture
Stock.
Came with a bare metal bed (previous owner lost drop in bed liner) so I spent a weekend herculining it. Pictures in the link below.
http://www.tacomaworld.com/forum/1st...bed-today.html
Rear leafs were sagging beyond repaid so decided to go with a new suspension set up.
- Eibach/
Toytec
Front Springs
- Bilstein 5100's All around
- OME Dakar Leaf Packs in the rear
Stock wheels weren't cutting it for me so I went with some Granite Alloy GA9's in 15x10. And paired those with some 33x12.5x15 Duratracs.
How she sits now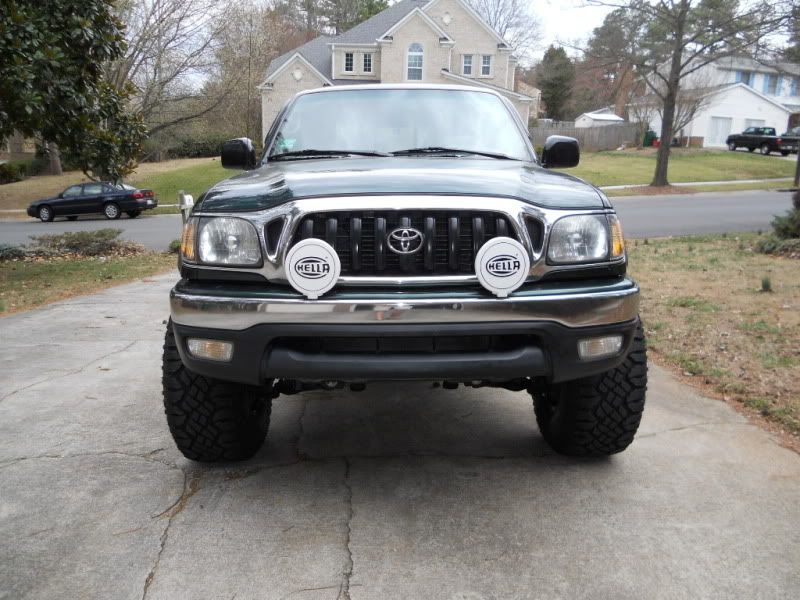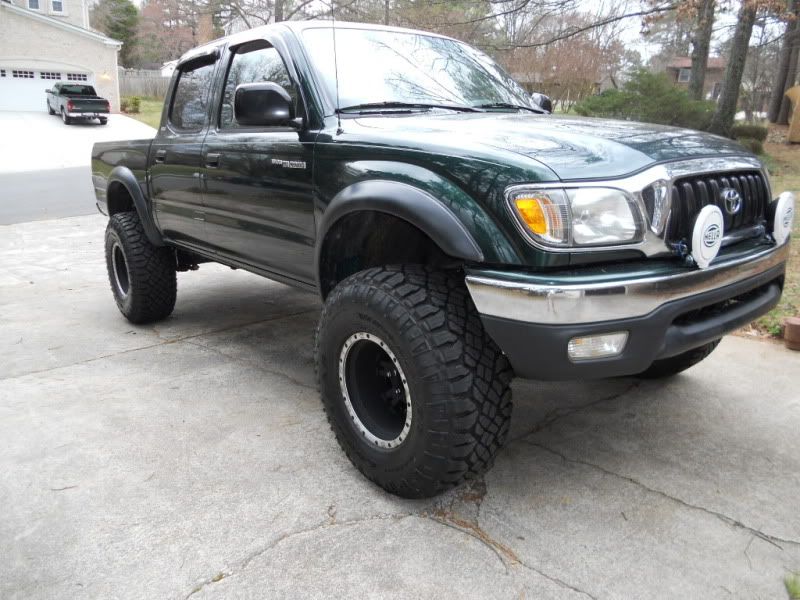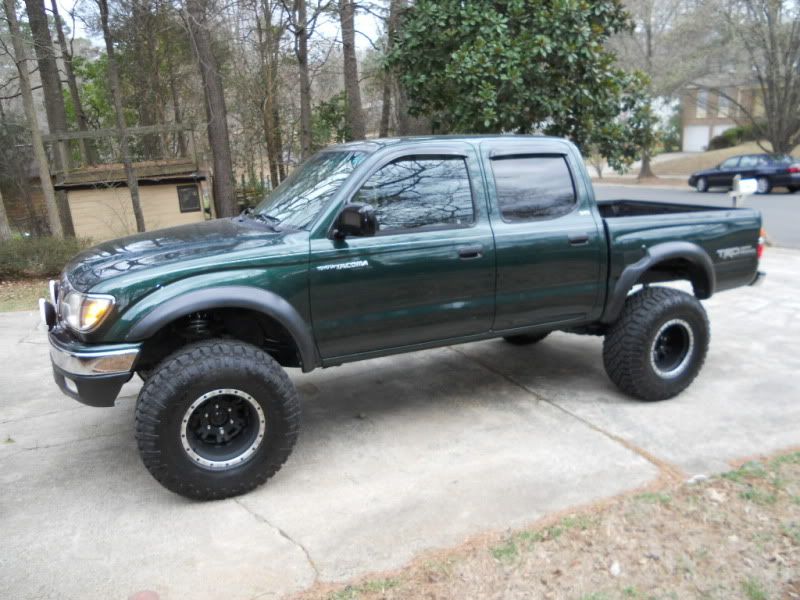 Done alot of stuff to her lately and finally got a chance to get some pics up!
Got rid of my Duratracs and Granite Alloy GA9's, Replaced them with some BFG A/T's paired with MB Razors in 15x8. Mounted my Cb radio where the ashtray use to be and installed my PA speaker. Did a ghetto homemade mesh grill that turned out much better than I expect! Also made some mounts for my hella's and installed them behind my grill. Also took off all the emblems. Pics below!

07/07/11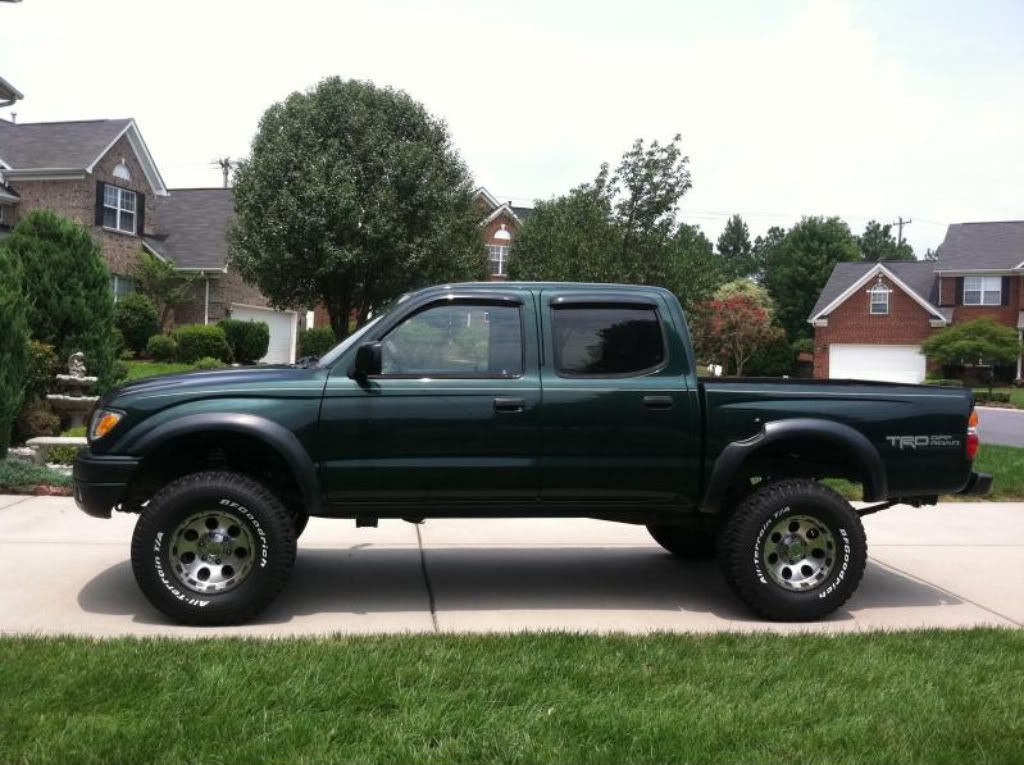 10/20/11
Traded my old wheel/tire setup for Mickey Thompson bullet hole wheels and 33x12.5x15 General Red Letters.
Also got 2nd Gen Trail Gear Rock sliders. Since they're for the 2nd gen, it looks like they stick out a bit farther, but they're about flush with my tires so I actually like the look.
11/5/11
Painted wheels black.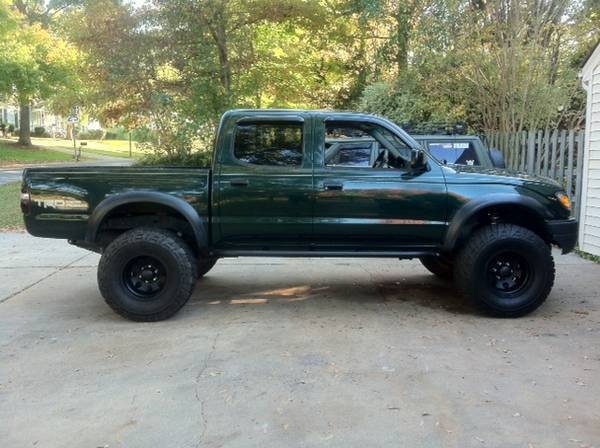 11/21/11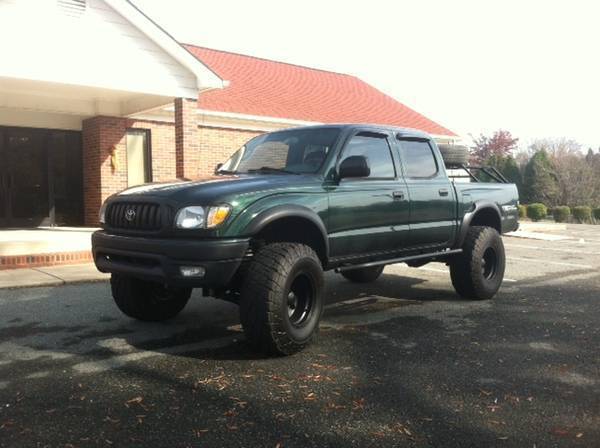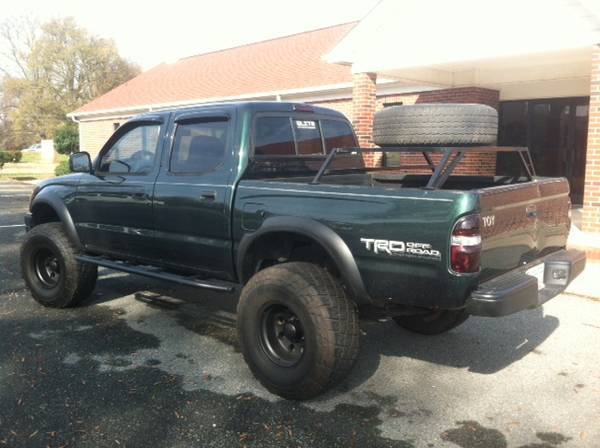 12/6/11
Mounted my Hi-Lift Jack and Lights onto the bedrack.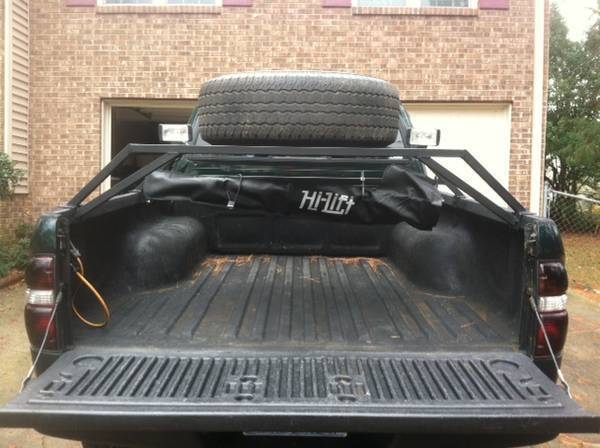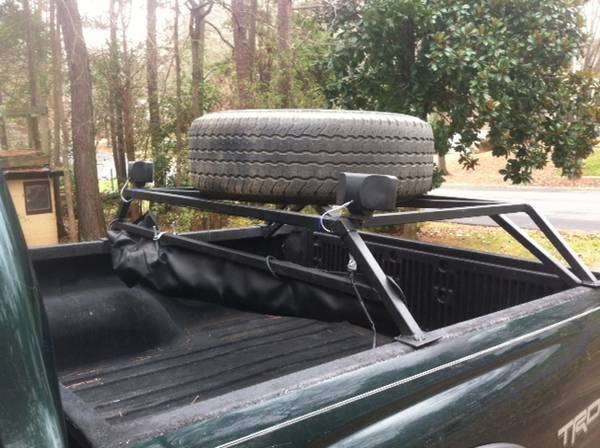 1/1/12
Added an ARB front bumper along with a mile marker 8k winch and hella 500ff's
2/12/12
Picked up a Leer 100XQ camper shell in white from a local member and bedlined it black.
Any input/feedback/advice greatly appreciated!