TW BANNER TRUCK: February 2012-November 2012


2000 TRD Off-Road
Extended Cab
5VZ-FE 3.4 V6
Factory E-locker (for now)

Suspension
Fox Extended Travel Remote Reservoir coilovers w/ 14" 600# Eibach coil
All Pro tubular chromoly 1" uniball upper control arms

10" Bilstein 5150 piggyback resi
All Pro Expedition leaf packs
All Pro 1.5"/6" Greasable shackles
Toytec 1" differential drop
Bay Area Metal Fabrication 5.5" BPV relocate

Aesthetics:
Clear parking lights
Clear headlight assemblies
Clear blinker assemblies
35% tint all around, windshield strip
various stickers for added torque, HP, and flex
Sockmonkey vinyl retro hood stripes
Lighting:
6000k H1 35w HID
Morimoto Mini H1 projectors w/ mini gatling shrouds
Digital slim ballasts/DDM H4 relay
White corner 1156 LEDs
Cree reverse LED
Smoked LED tail lights
Tires/Wheels:
265/75r16 Goodyear Wrangler MT/R Kevlar
16x8 Helo 791 gloss black
Misc. mods

All Pro Braided SS extended brake line
Old Man Emu exhaust relocate
AFE Pro Dry S drop in intake filter
Trac-Rac
weathertec window deflectors
Ultragauge OBDII tool
Magnaflow 18" muffler w/ custom pipe reroute
Coming Soon:
Summer 2013

Trail gear lo profile front bumper
Stay Tuned

ETA:TBD
All pro rear bumper+bedside protection
Current suspension pictures
Mid travel!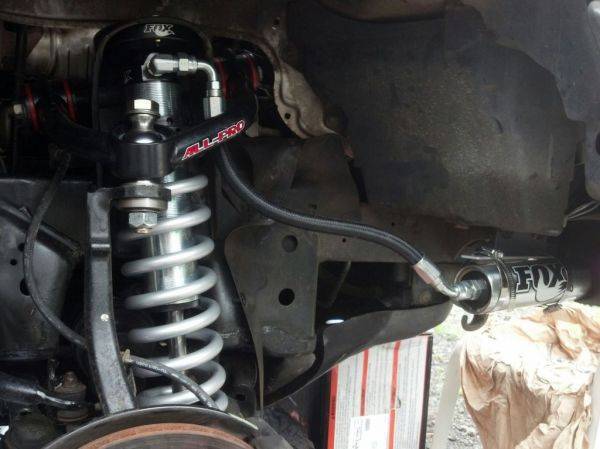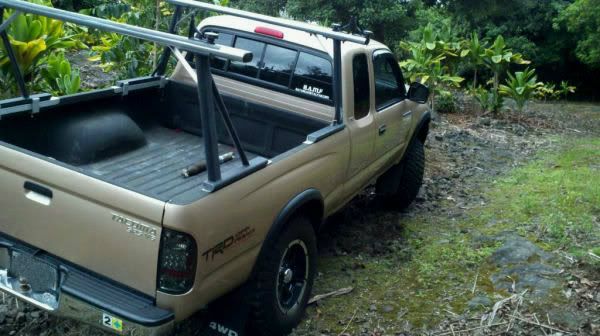 The build up!
Bone stock. The only "mods" at first was a steering wheel cover and weathertech window deflectors. Added on a T-Rac to add some hauling capability...ended up never taking the thing off.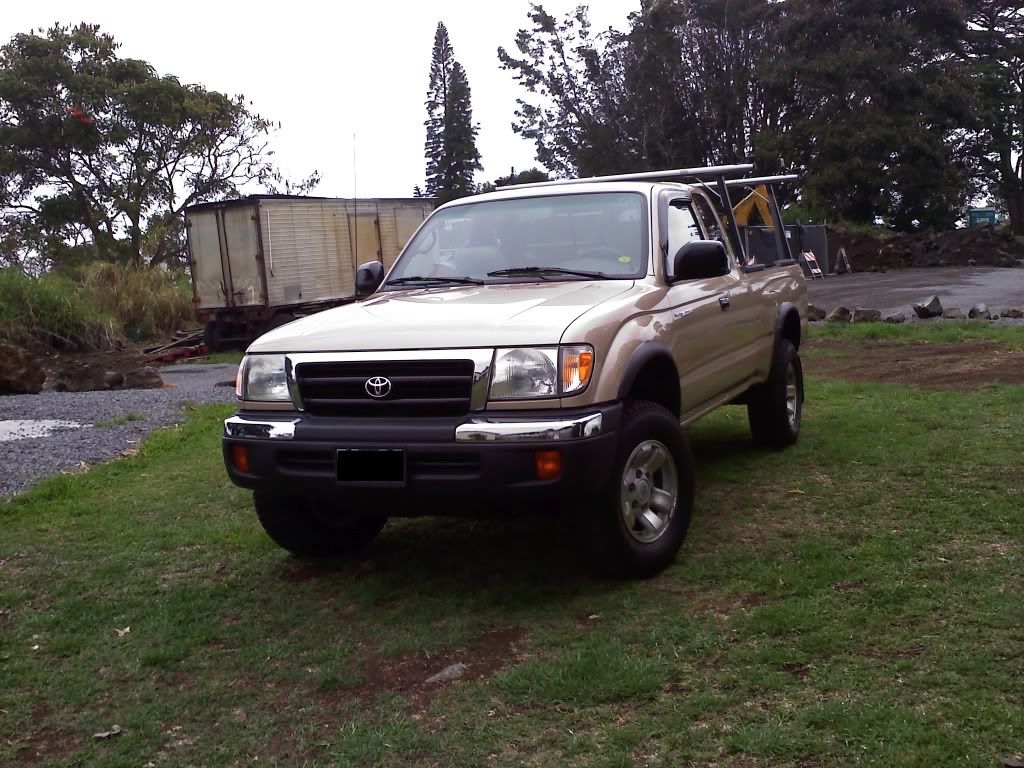 Stickers add 20+ HP/torque, right?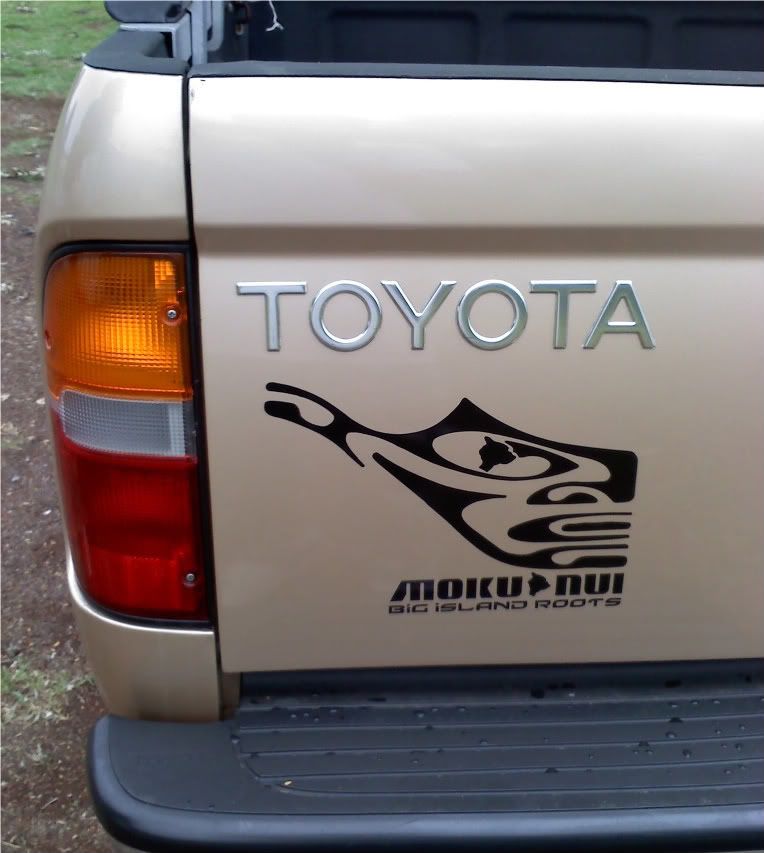 Those headlight assemblies just weren't cutting it. They began to turn yellow no matter how much I kept them waxed and used Meguire's cleaner on em...
Next mod- Diamond pattern clear headlight assemblies/ Clear corner / clear turn sigs.
Before
During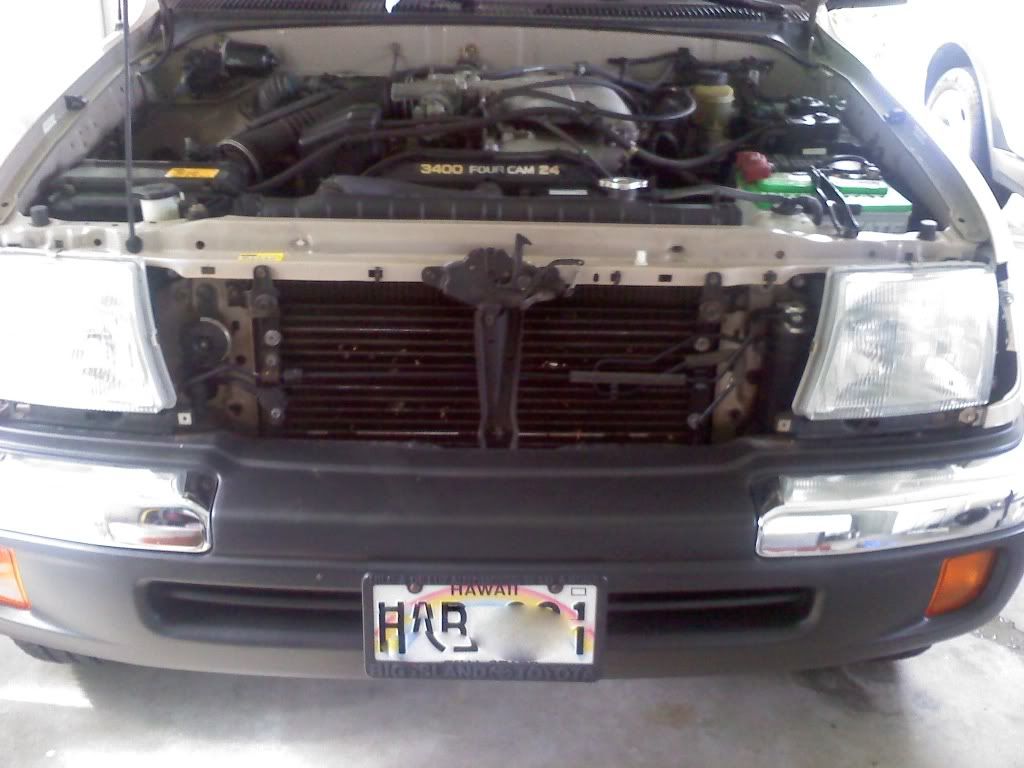 After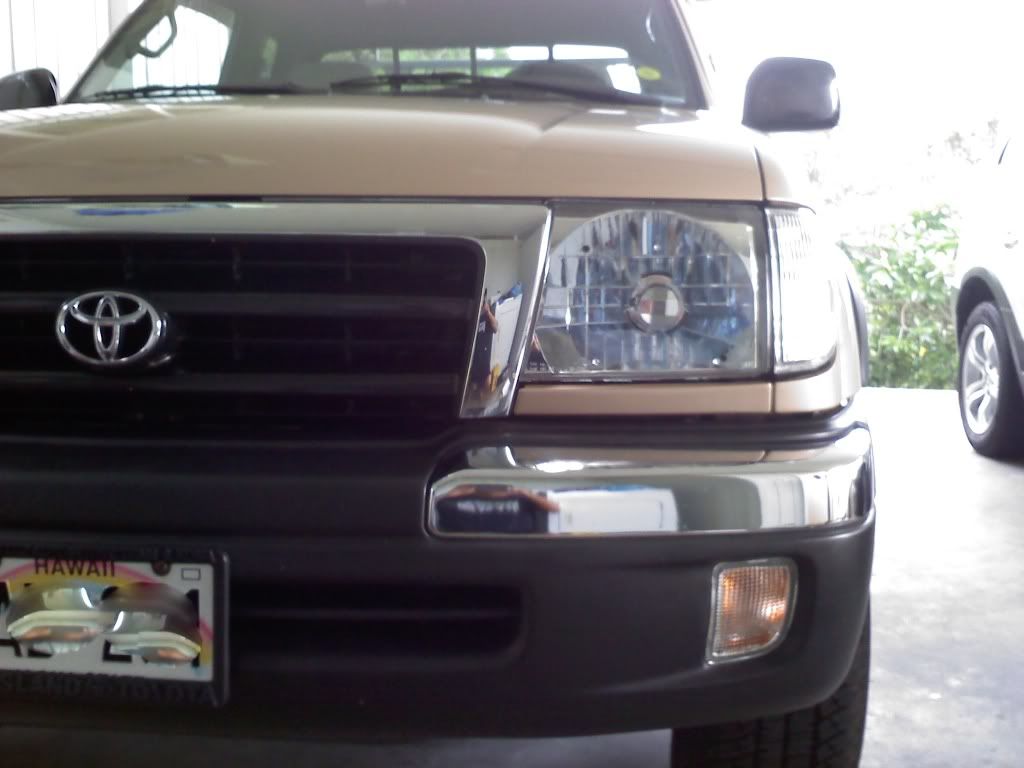 Stock wheeling. Makalawena trail on the Big Island.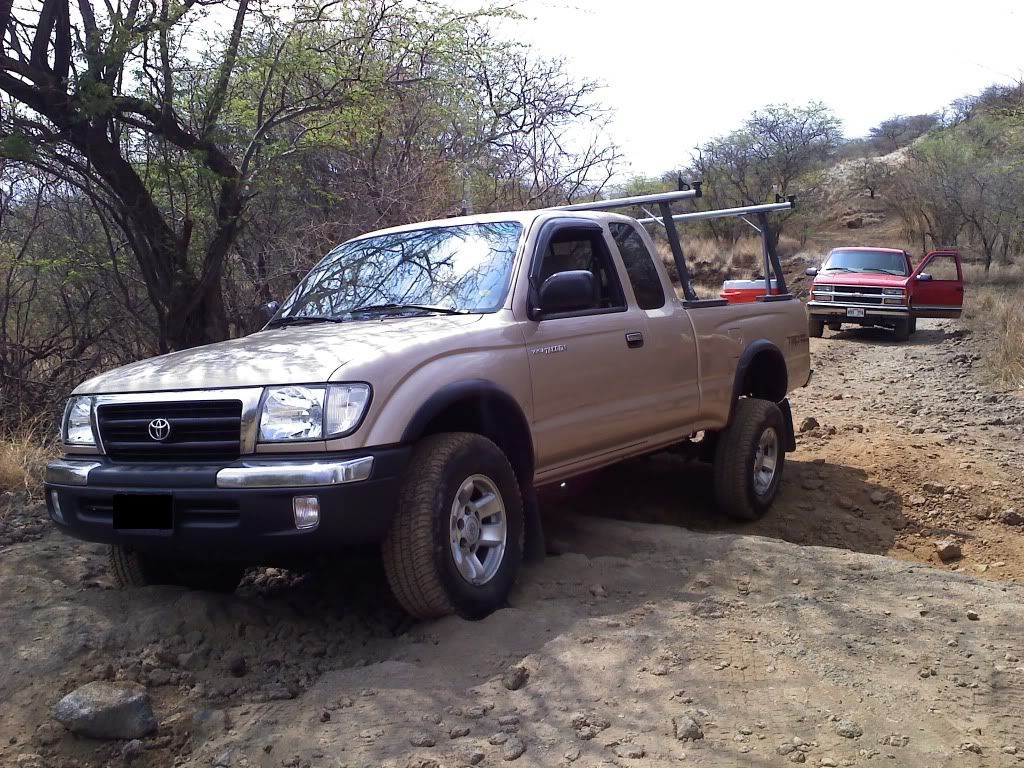 As an added mention... Michelin LTX AT2 tires are great all terrain tires.
Went to a halloween block party, and when I came back... Stopped all mods for awhile to make sure everything was put back together. "Like a good neighbor, state farm is there! With a new ignition!"
I wasn't really ready for suspension upgrades yet, I just wanted to make her look "unique"
Replaced stock tails with smoked LEDs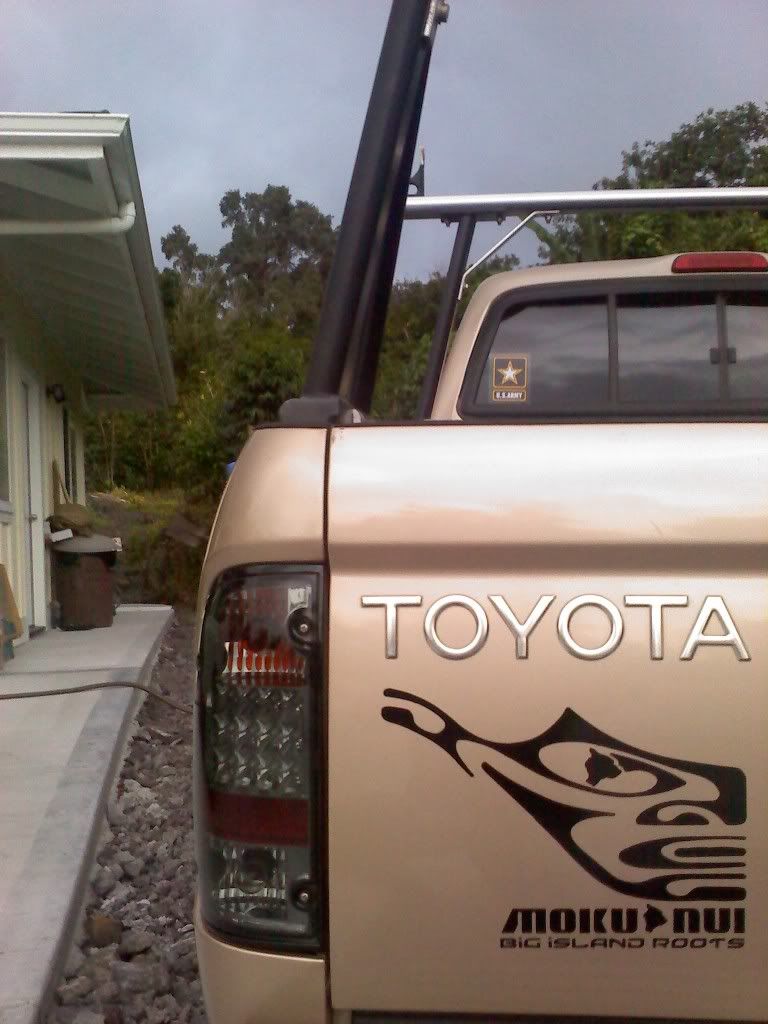 Suspension time:
Bilstein 5100 shocks (F/R)
Toytec/Eibach 3" lift coils
Toytec 2" Add-a-leaf
Toytec 1" differential drop
(Thanks
DOWNSOUTH MOTORSPORTS
and
TOYTEC LIFTS
!)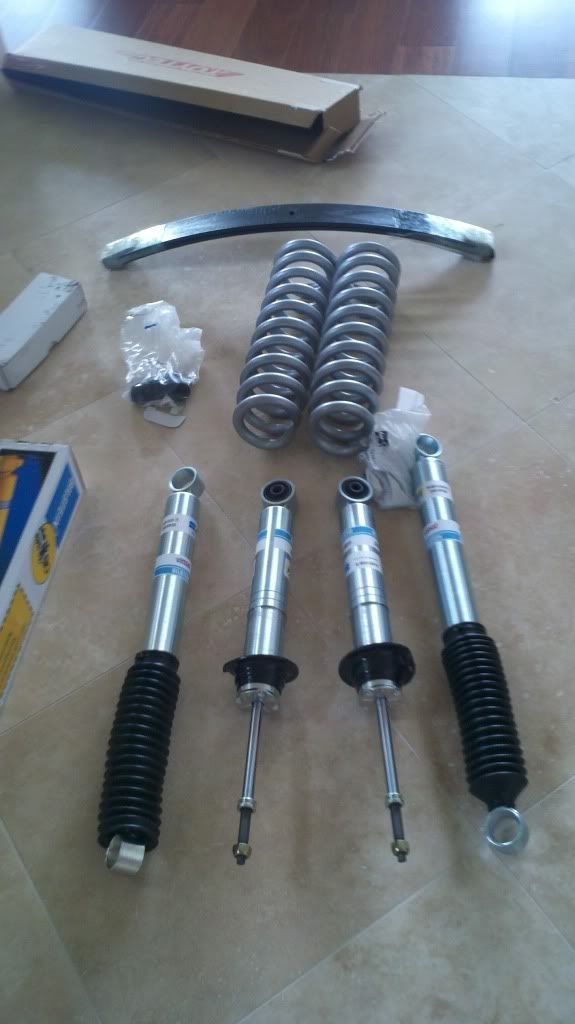 My friend's parents own a local auto shop, so I decided to give them business and have them do the install for me. Took her home but ! noticed something was wrong with the ride immediately. The next morning I realized they installed the 5100's set at 2.5, on top of the coils. Don't do this.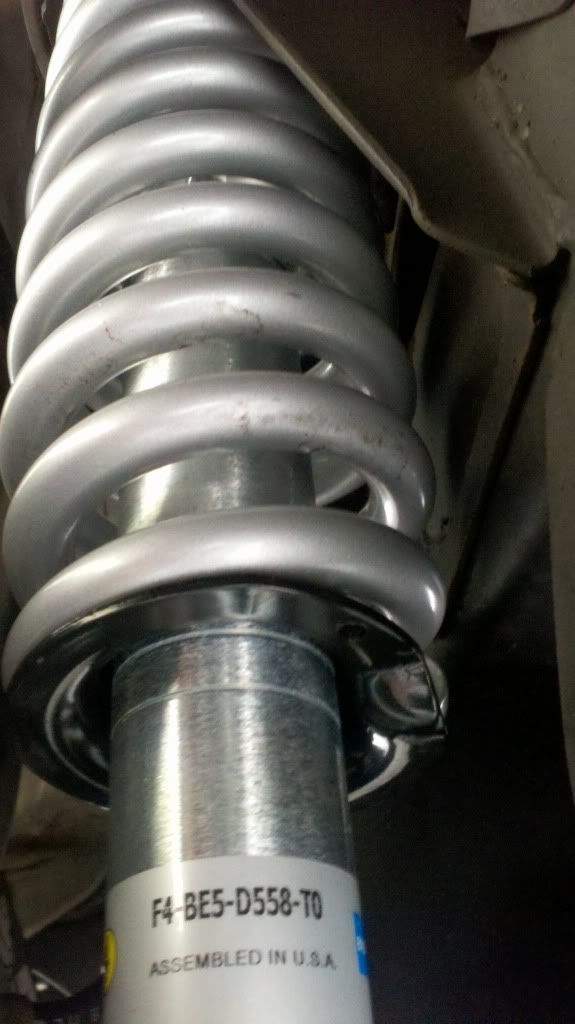 Took her back, they quickly apologized and changed them to "0"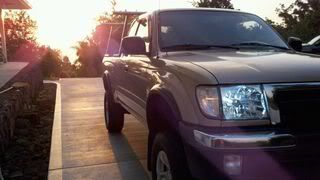 How she sat afterwards.
Had the sudden realization that I was neglecting to add wheels/tires...235/75r15 looks small stock..and now with a 3" lift...I began the search for rubber.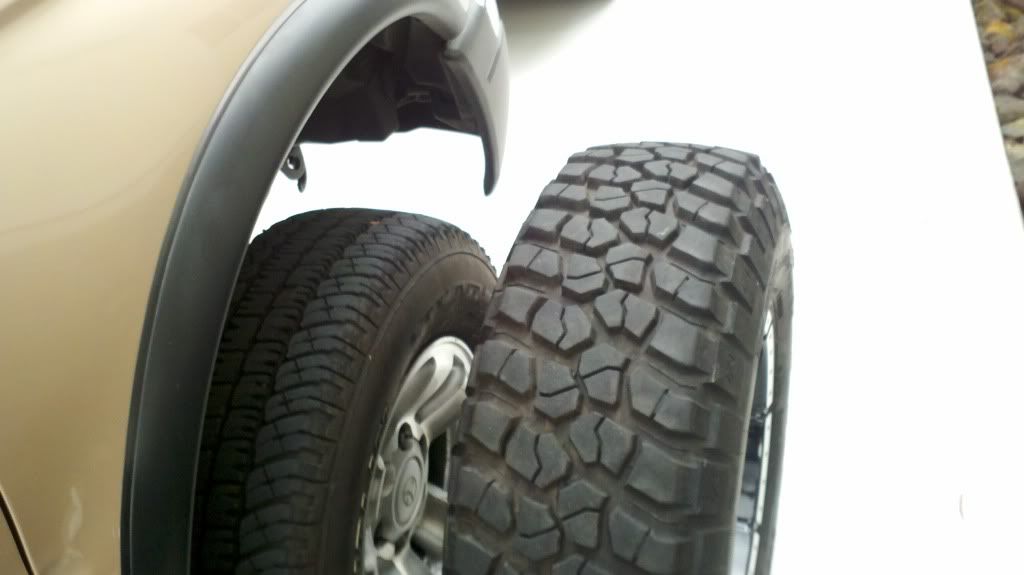 A friend of mine had been trying to sell his tires for awhile. After the lift I decided I needed to go bigger than 235/75r15, so I bought them from him.
Helo HE791's in gloss black wrapped in 265/75r16 BFG KM2 Mud Terrains
After a search for lug nuts (Something I neglected) She had some new shoes.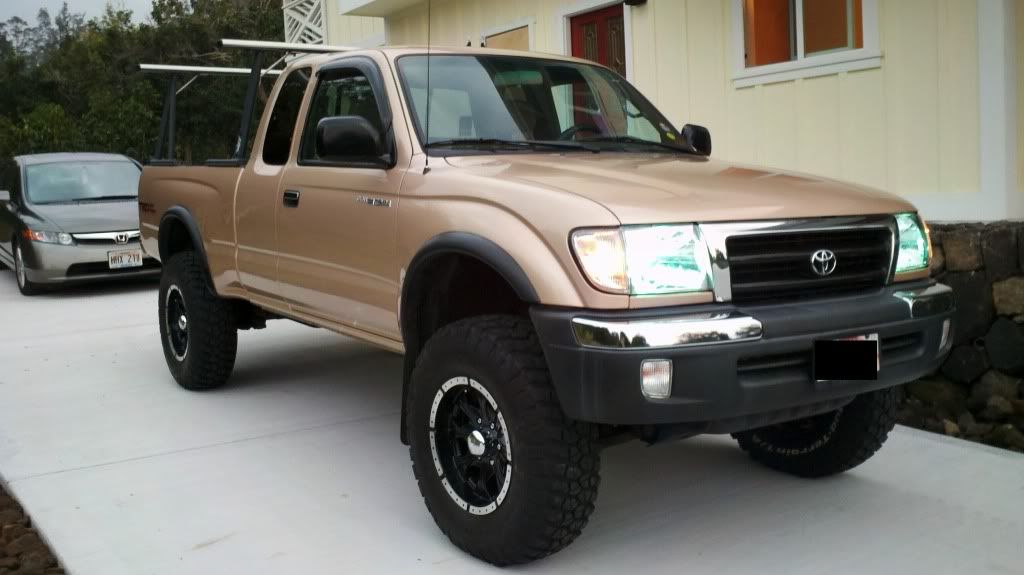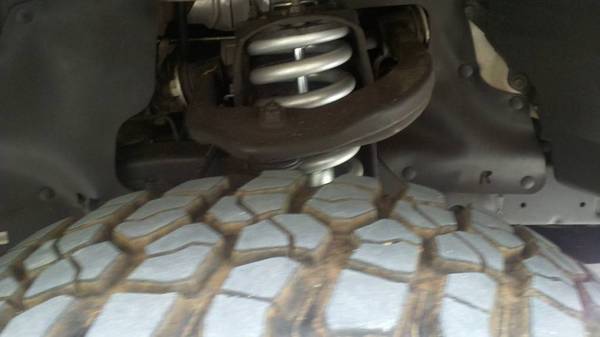 Added some white LED's in the parking lights. Blinker is still amber for safer turning (looks more legal).
Also added a 5% tint strip up top, TW decal, and 35% tint on the sides
How she sits now (12/10/11):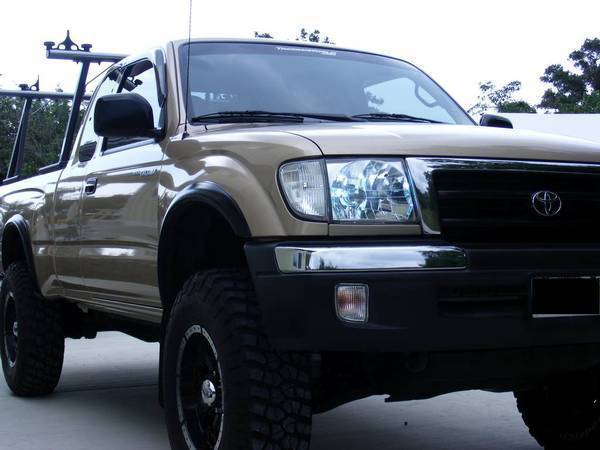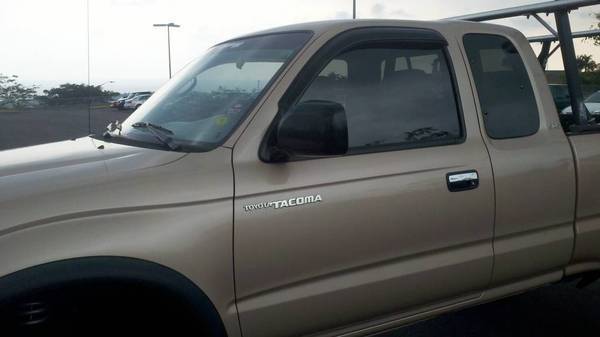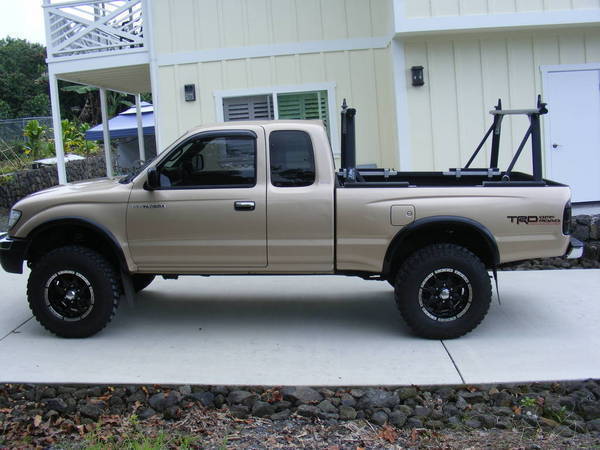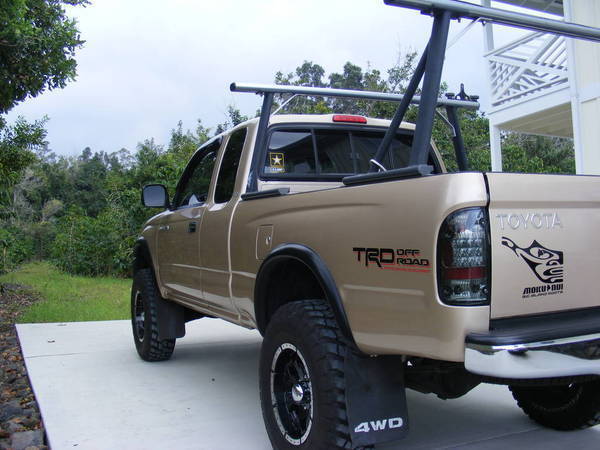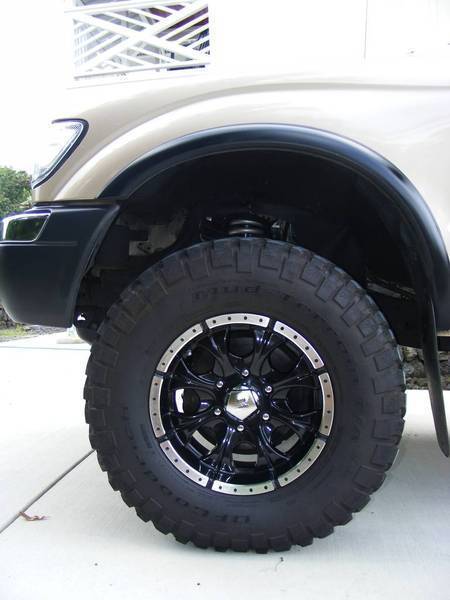 Wheeled like that for awhile, then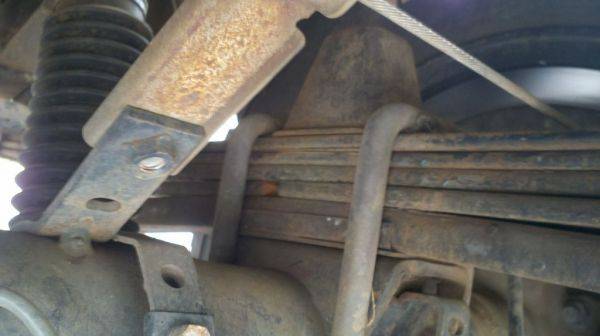 I loved my toytec AAL, but with the amount of wheeling that I do, an AAL on an already-sagging stock leaf pack wasn't the best idea.
I was also running the original 5100's from DSM, before the bottom-out incident, so mine were stock length.
They needed to be switched out
as of 6/12/12
Swapped the rear suspension.
All pro Expo leaf springs
All Pro extended SS brake lines
10" bilstein 5150's
OME Exhaust relocate
B.A.M.F 5.5" BPV relocate
Waiting on a Beefed Taco Carrier Bearing drop to install All Pro 1.5" shackles.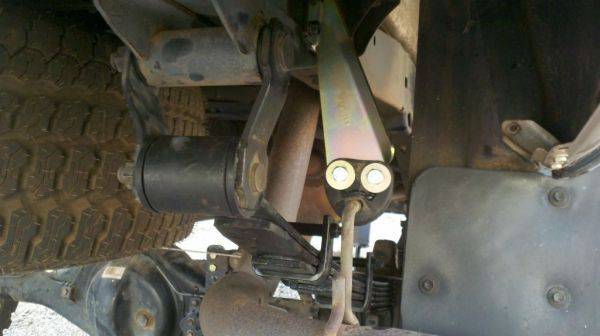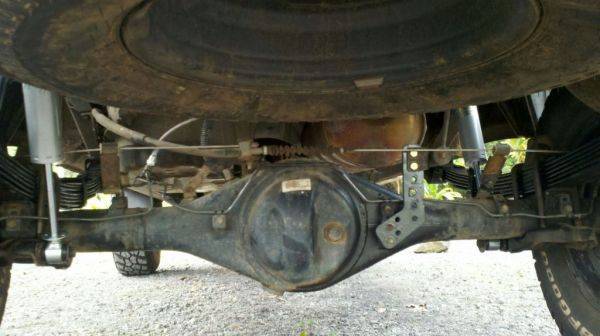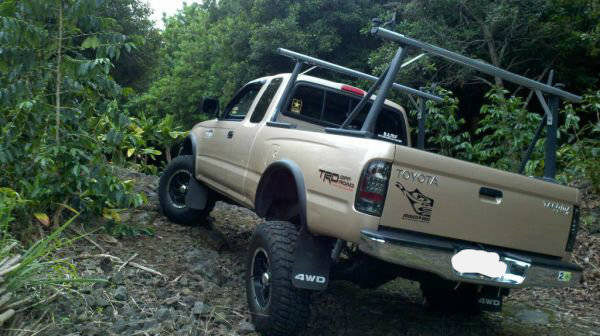 Then I decided that I had the money... I was going full mid travel.
Installed:
All pro tubular chromoly upper control arms w/1" uniballs
Fox extended travel coilovers w/ 14" 600lb eibach coils
Did all the work myself, to start learning how to wrench...
If you swap the front joints...GET A PULLER. What three hours of hammering couldn't do, a puller did in less than two minutes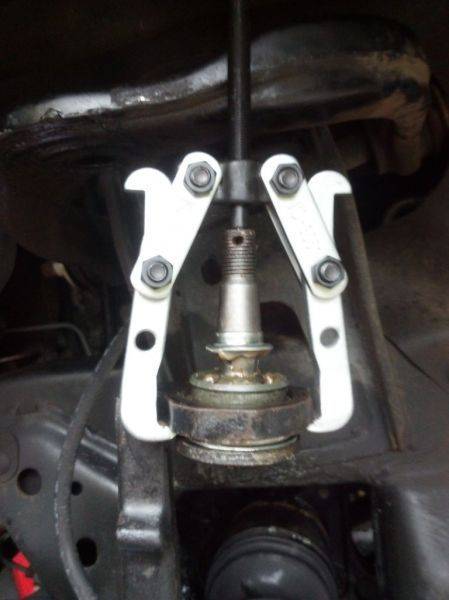 Old: bilstein 5100 w/eibach/toytec coils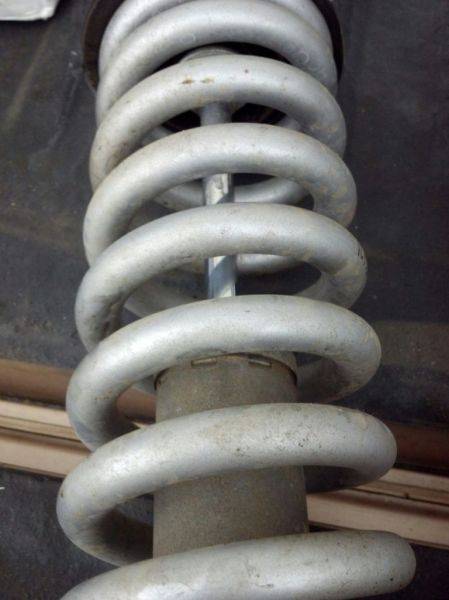 New: Fox 2.5" body extended travel remote resi coilover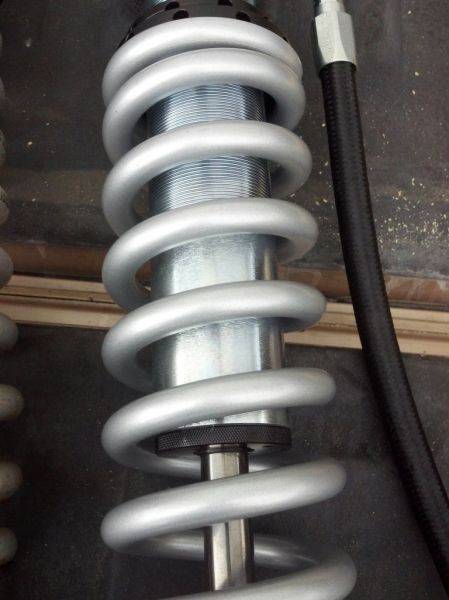 Lighting:
Headlights I've used:
PIAA Xtreme Whites
8000k HID
Morimoto Mini H1 w/6000k HID (Current)
8000k HIDs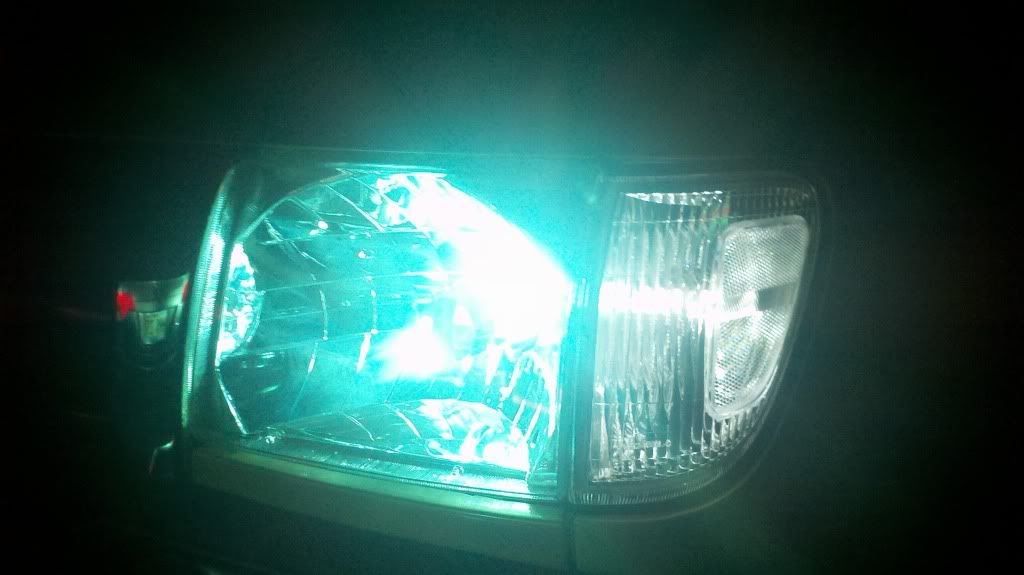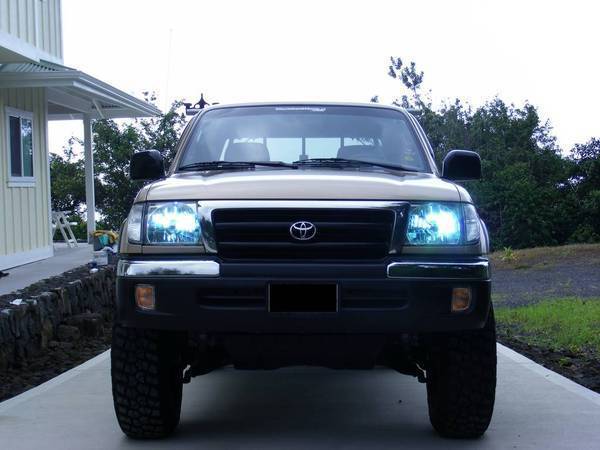 Morimoto mini H1's with 6000k HIDs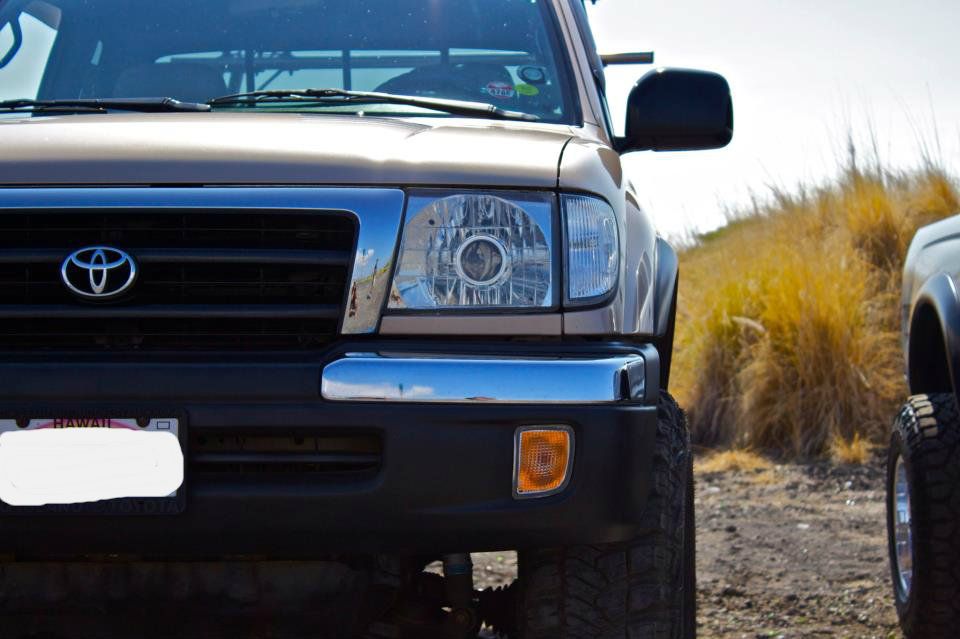 (Photo credit: Thoy808)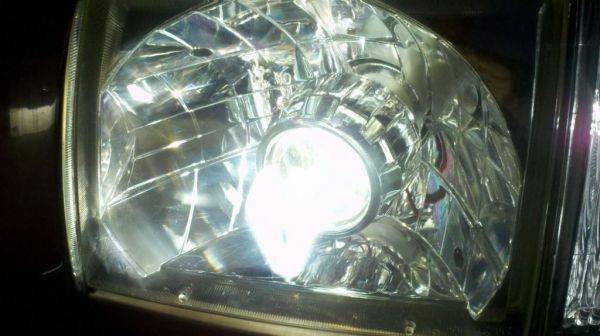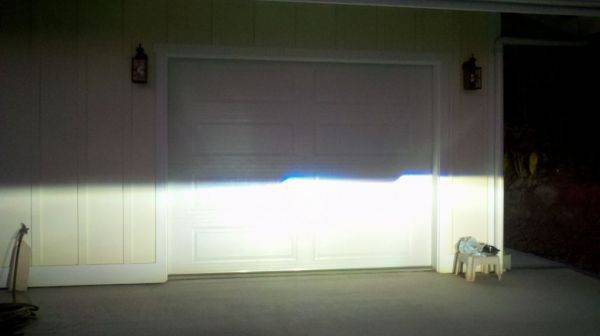 1ST GEN MORIMOTO MINI H1 INSTALL WALKTHROUGH
http://www.tacomaworld.com/forum/1st...o-mini-h1.html
More pics and info on the later pages.
EDIT: Wheeling pics added as attachments. Cause I know we're all too lazy.
Edit 2:
Vids?
http://www.youtube.com/watch?v=5yuveek32T0
http://www.youtube.com/watch?v=Z4V5Fb9e5NY
http://www.youtube.com/watch?v=RqibUGTUx14
http://www.youtube.com/watch?v=3LOtP...layer_embedded