so basically ive totalled the truck cause it was rolled incase no one saw the previous thread i posted so ill post all my previous mods and stuff and keep you all updated on the resurrection of my zombie truck..
so ill start from the begining, unfortunately i dont have many pics of it but it will have to do. anyways i got the truck back in 2008 and started my mod list from there..
32x11.50 BFG A/Ts on black steel rims
Bilstein 5100's in front at 2.5 then upgraded to 3"Eibach coils later
Bilstein 5125's in rear with
Toytec
AAL's
6k HID kit
URD
short throw shifter
Deckplate mod
custom catback exhaust with a flowmaster 40 installed, later chopped the pipes back to the muffler.
and other various small things.. like chrome delete on the rear bumper, removing the carpet and bedlinering the floor, various audio upgrades, swapped out dash lights for LED everything
my lol mud mod..
i found my tire carrier for free on CL and mounted it up and welded it to the frame from the bumper part
then i got my new bumper from Trail Gear and Icons from
Demello
and put them on at the az mod day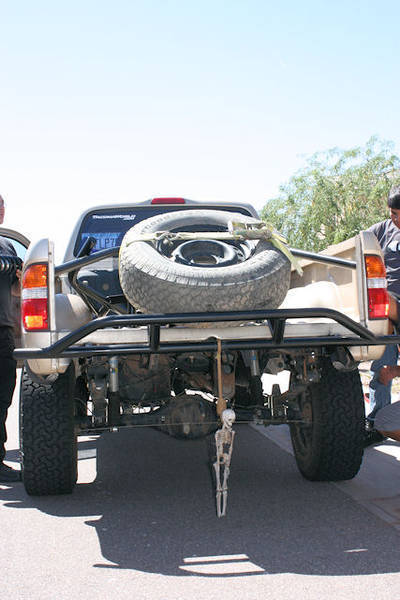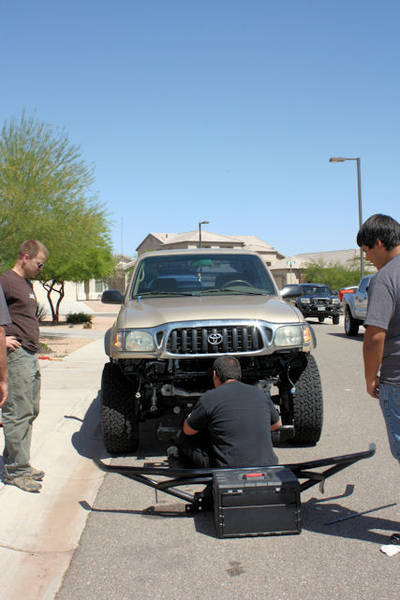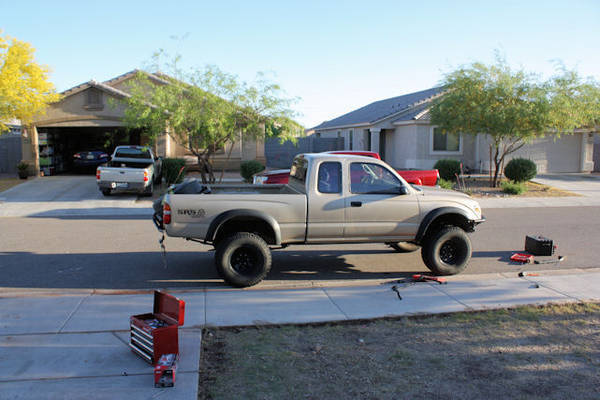 then i ended up getting limo tint for my windows and installed a new in dash dvd headunit into my truck and both werent even 3 days old lol