I've had my truck for just over a year now, and recently I decided
to commit to the project of converting it 4x4.
What I've done so far
Falken Rocky mts 265/75/r16
OME coilovers
Rear 5100's
Home made Rear Bumper
Home made Spare carrier
Debadged
Recessed Grill
Color matched lower valance
Painted wheels black
Red Guage lights
New radio
Flowmaster 40

Exhaust cut before axle

Deckplate
K&N filter
Swapped output shafts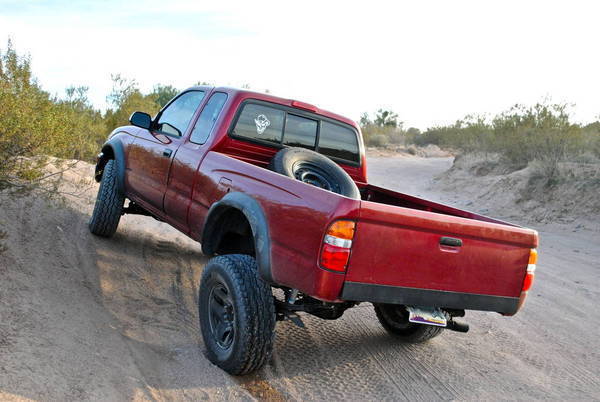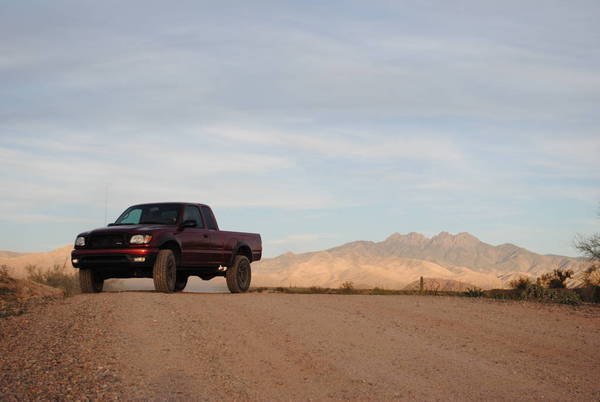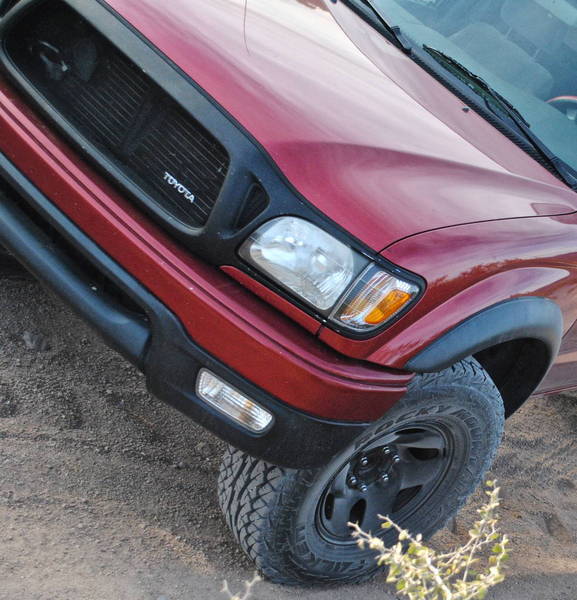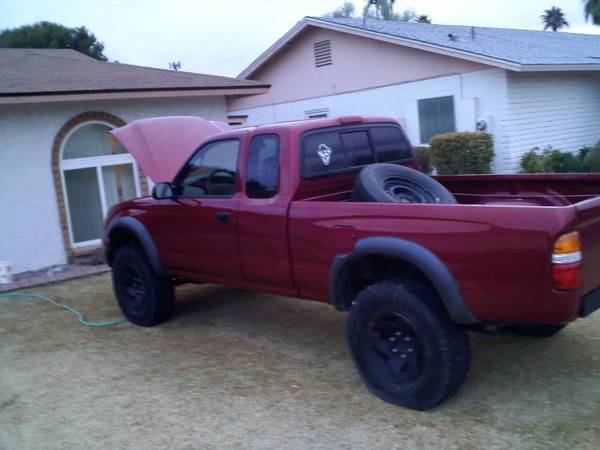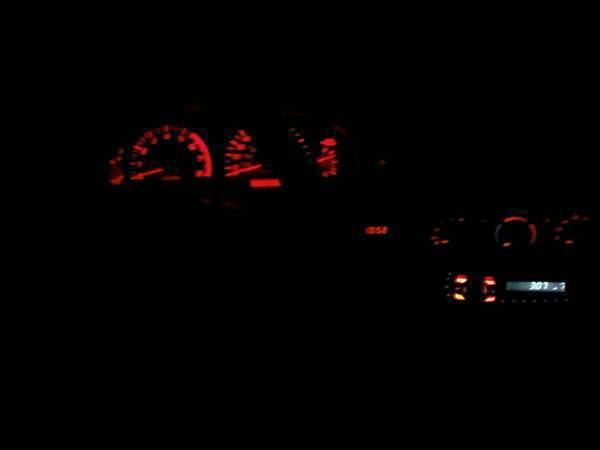 (thanks Brian)
But I could always take a few more pics If there is anything else you want to see?
And now for the 4x4 conversion!!
This is what I need to do the project..
Output shaft swap (installed)
Transfer case (installed)
Front Drive shaft (check)
Rear Drive shaft (installed)
Front differential

Spindles
Manual Hubs
CV axles
Shifter (installed)

Floor shifter plate (cut and installed)

Interior plastics
Speed sensor? (installed)

Crossmember piece (installed)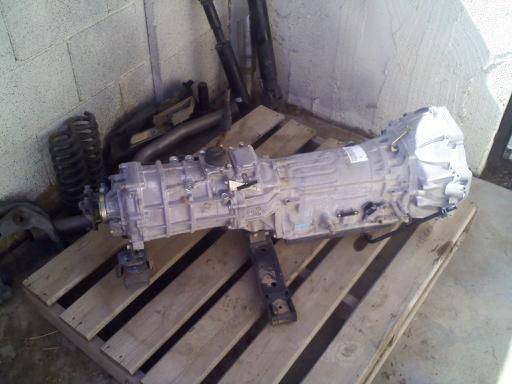 Update:


Disconnecting sensors and shifter linkage..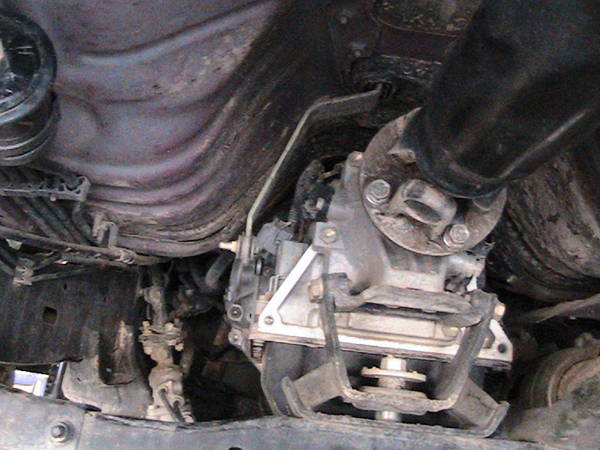 Removed the driveshafts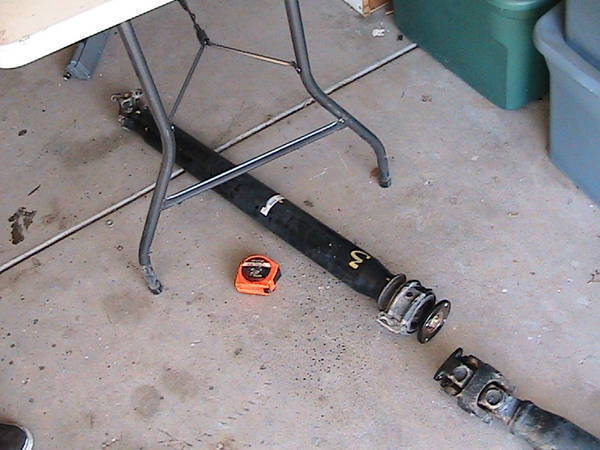 Dropped the transmission out (finally, took all day) and removed the torque converter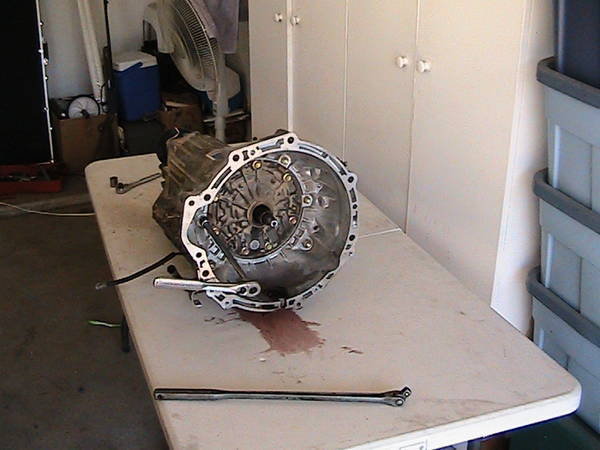 Torque converter
Empty under there.. and the big ass gear
2wd transmission cross member
Removed bell housing, pan and valve body
Removed the rest of the internal parts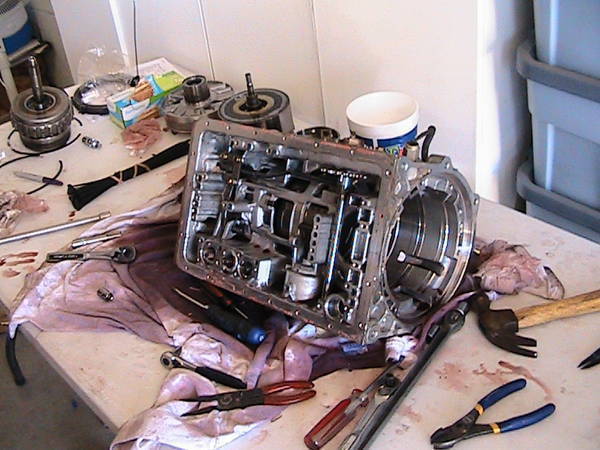 empty tranny..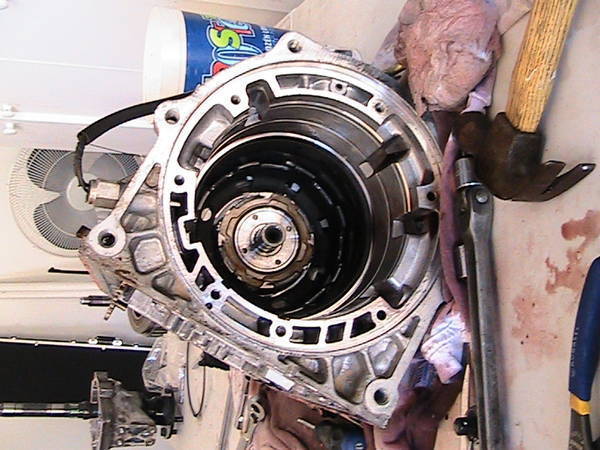 the guts of the automatic..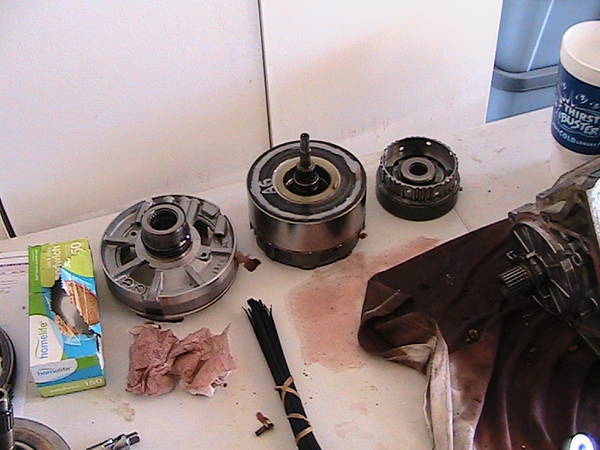 2wd tail housing and output shaft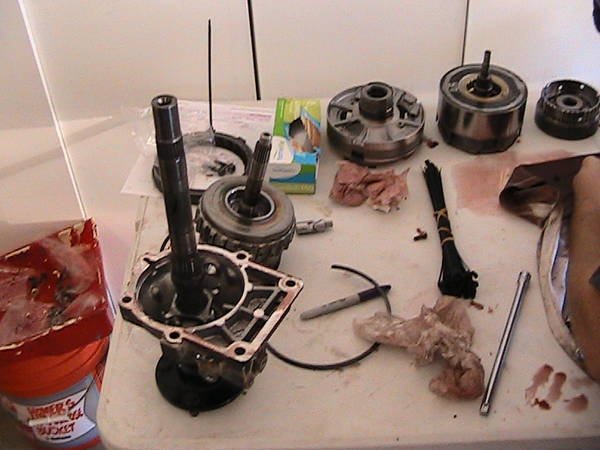 4wd shaft installed in my transmission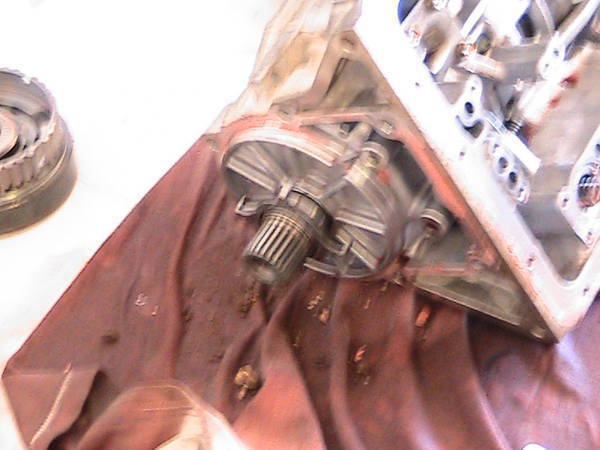 reinstalled all the internals, new filter, and cleaned up the seal of the old pink sealant
scraping it off of the pan..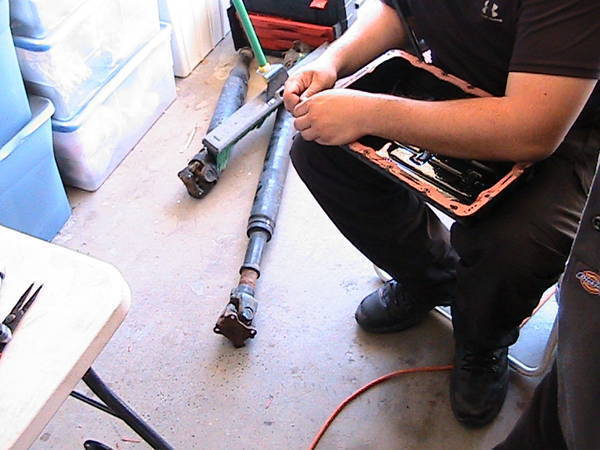 pulled out the seats for easy access, and cleaned it up! then pulled the shifter out.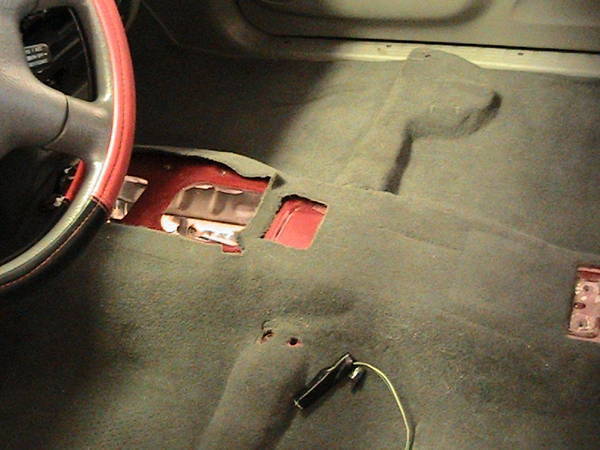 can't determine why there are no freakin speed sensors in the 4wds so i have to buy one to go where this plug was
extending the wires for the speed sensor
installed the bell housing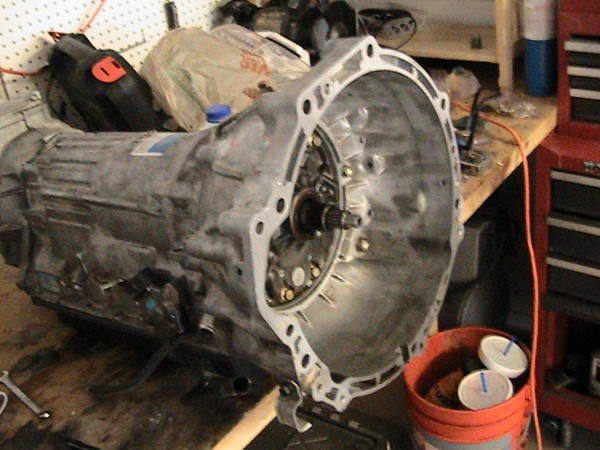 all ready to go back into the truck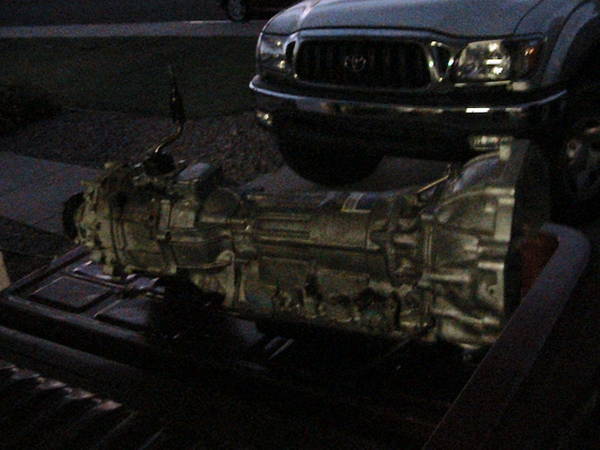 And after Sorting out the speed sensor, which fixed my shifting,
The final problem was that my fuse for the gauges was blown!!!
me and brian think it shorted when he cut the wires..
so disconnect your battery!!
But now the transfer case is installed on my truck,
and Everything works perfect
NOw I just need to find a front diff, cv's and hubs.