Hello and thanks for lookin at my build!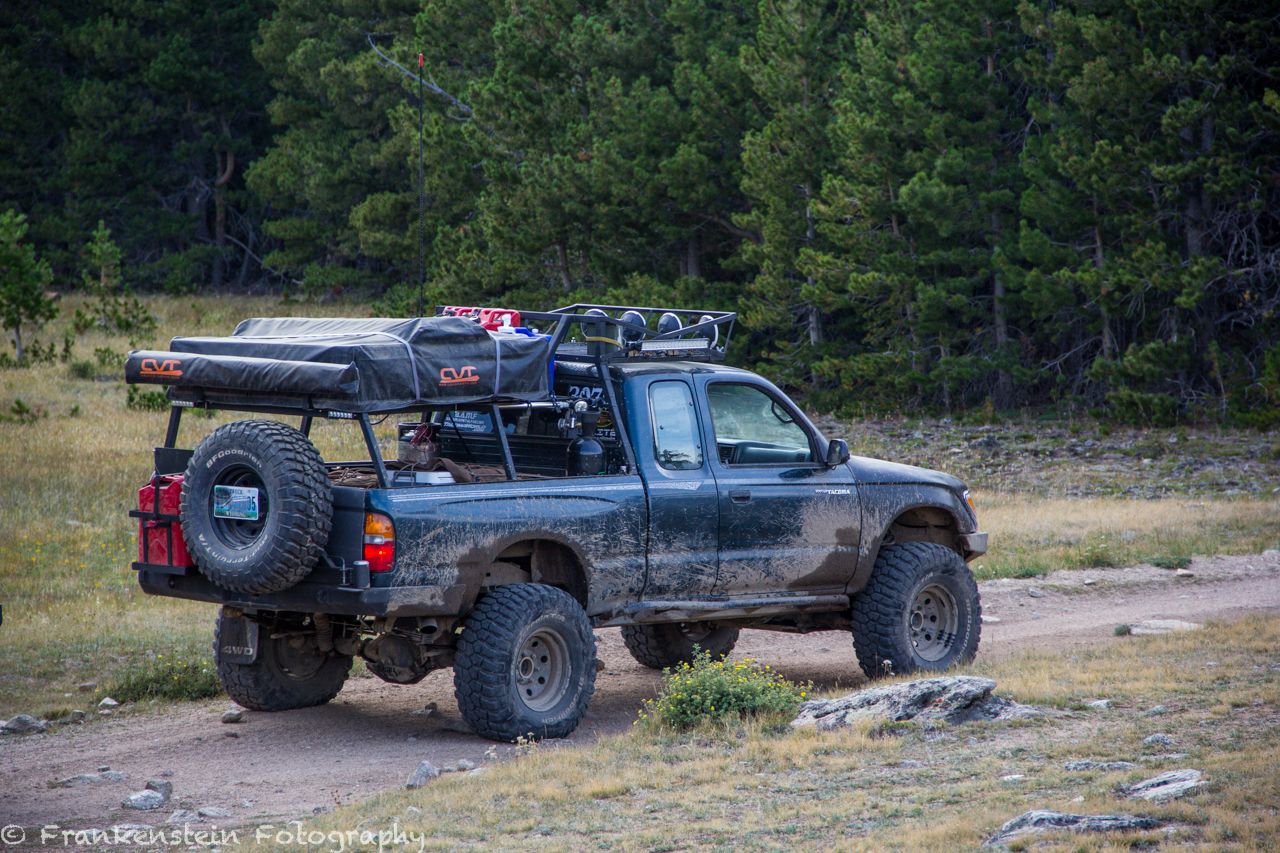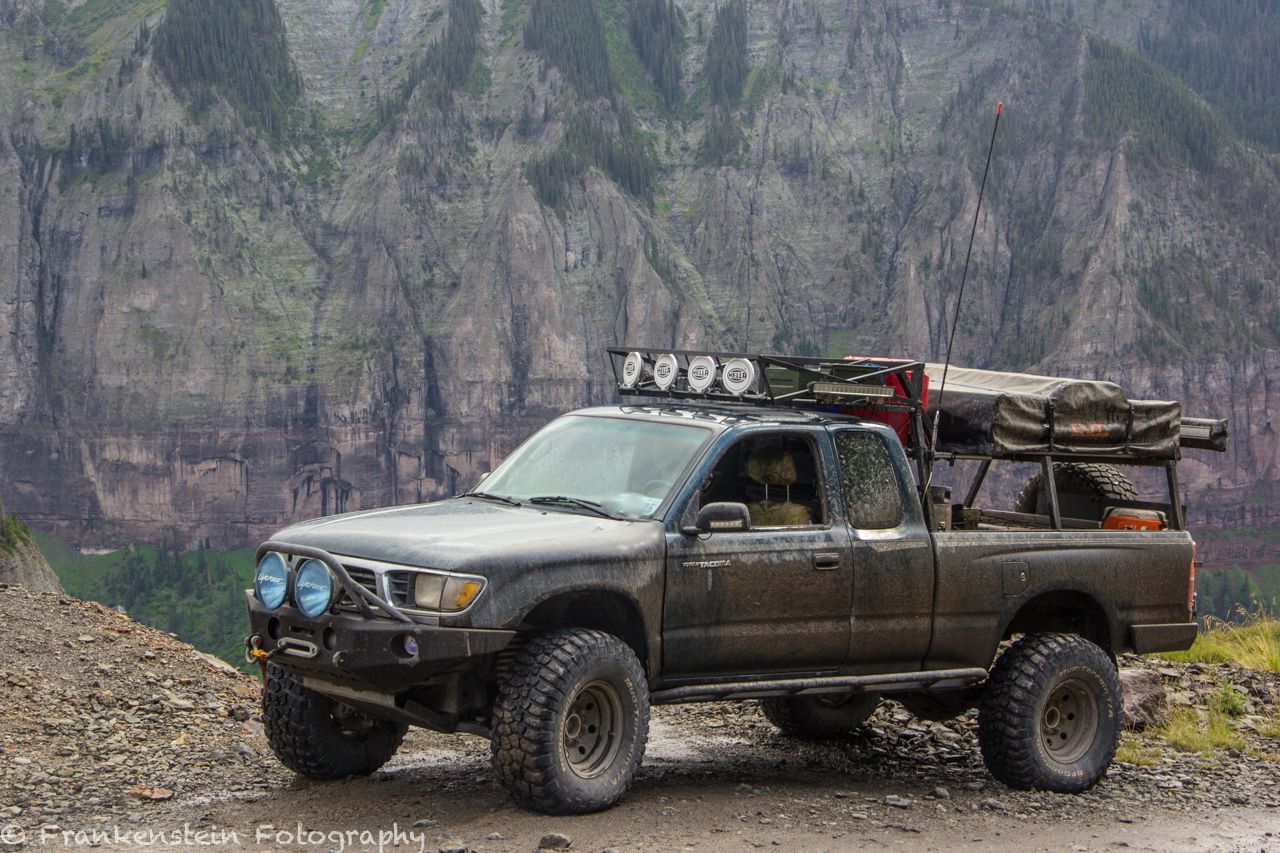 My truck is a 96 4x4 v6 5 spd Tacoma and has been dubbed Frankenstein. Why? well..because most of the parts on it are not original. And by the time Im done with it, hardly anything will. I rolled the truck in May 2012 while at the Taco Take Over meet. Was a great meet..besides the roll over and my hand breakin. But you should go!
anyways, i did't have full coverage on insurance and didn't have any money for a new truck. I found a 2wd 1996 body for 500 bucks in ID and bought it and swapped it onto my 4wd frame and drive line over the period of the next 2 months. That is why you'll see some of the earlier pictures of my build are the awesome cool metallic silver, and why now its the dark green. Hope to repaint it one day maybe.
Anyways, that is why this thread is like 2 builds in one. Pre roll over, and post roll over. The first 45 pages or so are pre roll and 45 and beyond on post roll over.
I have gone through and tired my best to reorganize this post so everything should be linked. This thread is much longer and filled with lots of info and BS haha i have done my best to try and help you find specific things in my build for you. But please. Don't hesitate to flat out ask. I love how open this thread is about people asking questions and it doesn't even have to be related to my truck. We will help you!
Basically if its blue..its click able and will take you to a specific post in this thread or other where i have done write ups or to trip reports.
Mods:
Suspension History:
Total lift: 3.5'' Front, 3'' or so out back. Tires are 31x10.5r15 BFG KM2s
Wheel and Tire history
1st Setup:

Stock 15'' rims. Repainted Silver. Write on how to repaint HERE
31x10.5r15 BFG KM2 Mud terrains
Engine/Drivetrain Mods:
Deckplate Mod. Done HERE
AFE Pro Dry Filter HERE
BOMB Proof Solid Motor Mounts
Solid Tranny mount

Install of tranny mount AND motor mount HERE

Trail Gear Ceramic HD Clutch Kit
Exterior Mods:
Fiberwerx 4.5'' Flare Fiberglass fenders
Rebuild Pics:
Just in case anyone wants just the photos of the rebuild of the roll over. Here you go. Links go in order of my posts of the rebuild but skips the BS. Just have a lot of windows or tabs open haha
Armor:
Front Bumper:

Elite Offroad Custom Bumper! 3/16 and ¼'' plate steel. Half guard option, Fog light option, Custom TACOMA cutout option. Install pics HERE and HERE...pics of it all over after this point really..
Had to repair the bumper later after bending it. Used ¼'' Boiler plate to reinforce it.
Also relocated the blinker lights as bumper gets rid of stock location. Did a write up on the FREE Blinker Relocation MOD HERE
Rear Bumper:

Elite Offroad Custom Rear Bumper! 3/16'' and ¼'' plate steel. Custom made Swing out by Tim. This bumper under went several work overs by myself to add new features and a better latch.
BAMF Diff Skid: Won this at Moab. It was warped and Jerry told me that it was just the mounting posts. No problem Took just a bit of tweaking and I was good!
Roof Rack/Bed rack:

I know this isn't really "Armor" But its metal fabbed..and it acted like a roll bar once..good enough..

Here is the best thread of both versions of this bed rack including the original sketch HERE
Roof Rack HERE
Lighting/Electrical:
Light Force 240 Blitz's HERE
PIAA 510 Ion Fogs
1' Ridgid LED sticks for Bed lights
Blitzpro 3lr custom Camp lights
Blitzpro 6lz rear lights HERE
Secondary battery and CS144 GM 140 amp alternator upgrade
Secondary battery install:
Roof Top Tent Lights HERE and HERE
The great wiring project...: Okay..just too many posts and wiring stuff..but here are some to show how I did a lot of stuff.
The Mother of Holy lights. Seriously. Great night shots of all the wiring you just read through found....HERE
Comms/Nav
Uinden 520xl Pro CB with Wilson 18' cable, folding mount and 5' Firestik
Hope to have HAM soon...
Recovery/Tools:
Other random Mods:
extended brake cable
BEEFED Carrier Bearing Drop Bracket. 1.5''
100hp boost in Stickers HERE
License plate mount HERE
Bike Rack concept... Yet to be completed..here
Shower from old Beer Keg and my 12v Air compressor HERE
Redone MASSIVE stereo..soon to be downsized..HERE
Trip Reports, Lots of pictures here!:
Wyoming Lander meet 10/11
Moab May, 2012. Crap load of photos all through out this thread HERE

Seven Mile
Top of The World HERE
Elephant Hill
Fins and Things

Lander Wyoming meet 08/12
Magruder and Lolo expedition 08/12
Independence pass in Montana 08/12

Pictures start here. Gotta read more to see em all LINK

The Epic Wy/Mt/Co Trip 08/13

Pictures HERE TONS of them. Not slow internet friendly.
Random Pictures and mini trips:
Suspension setup 2, Wheel setup 2.
Suspension Setup #3, Wheel Setup 2.
Special Thanks To:


Bobby at Casscaida Vehicle Tents
Walt at Blitzpro
All my Friends who have supported me
My Amazing Dad for teaching and helping me do things I never thought I'd be doing
My Wonderful Mother for supporting me in everyway
To get/do list:
-Crawl Box
-belly Skids
-Front Long travel suspension
-Rear LT setup
-4.88 gears
-ARB front/rear lockers
-Safari Snorkel with prefilter
-2jzgte swap..
-Custom trailer
-fridge and freezer
As it sit now after the rebuild!
IMG_0324.jpg
by
Phull Mon-T Photos
, on Flickr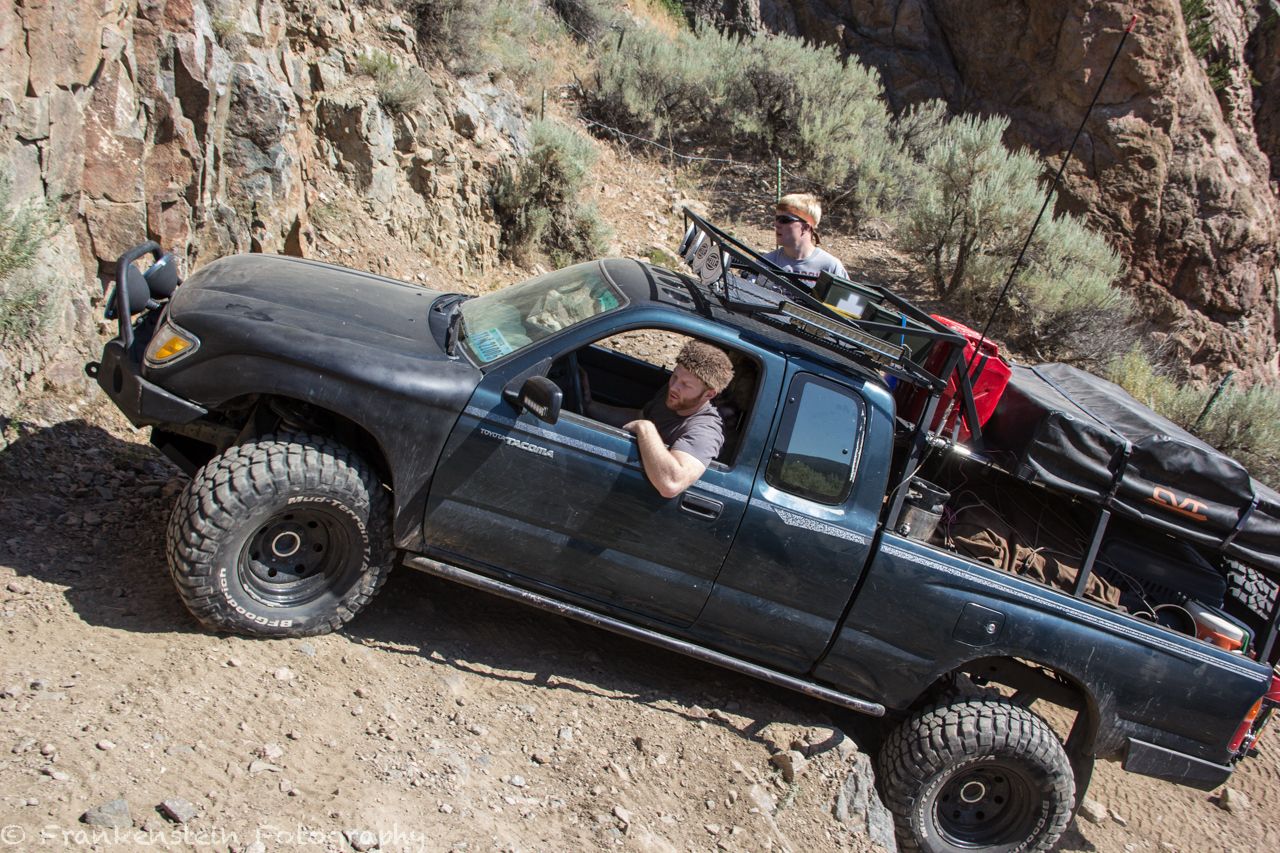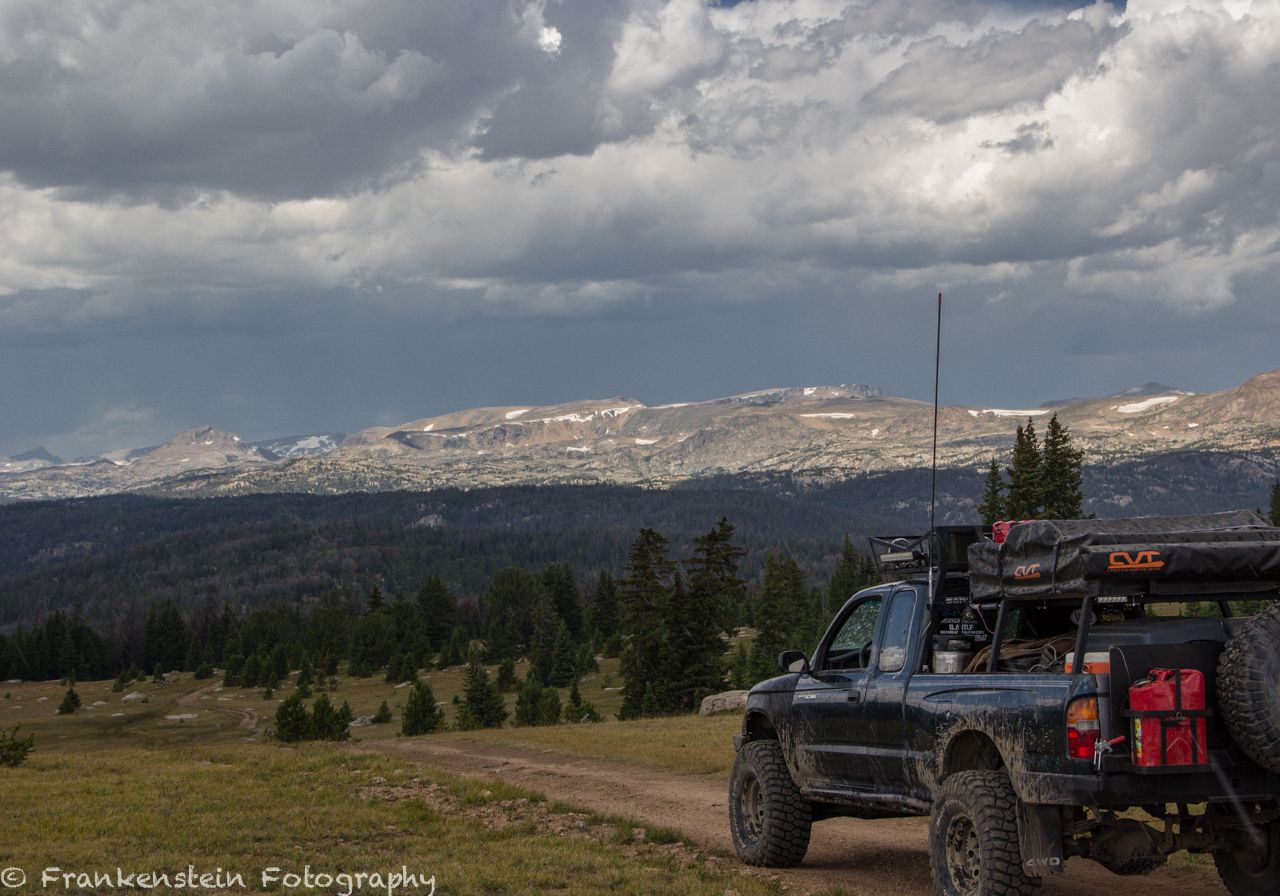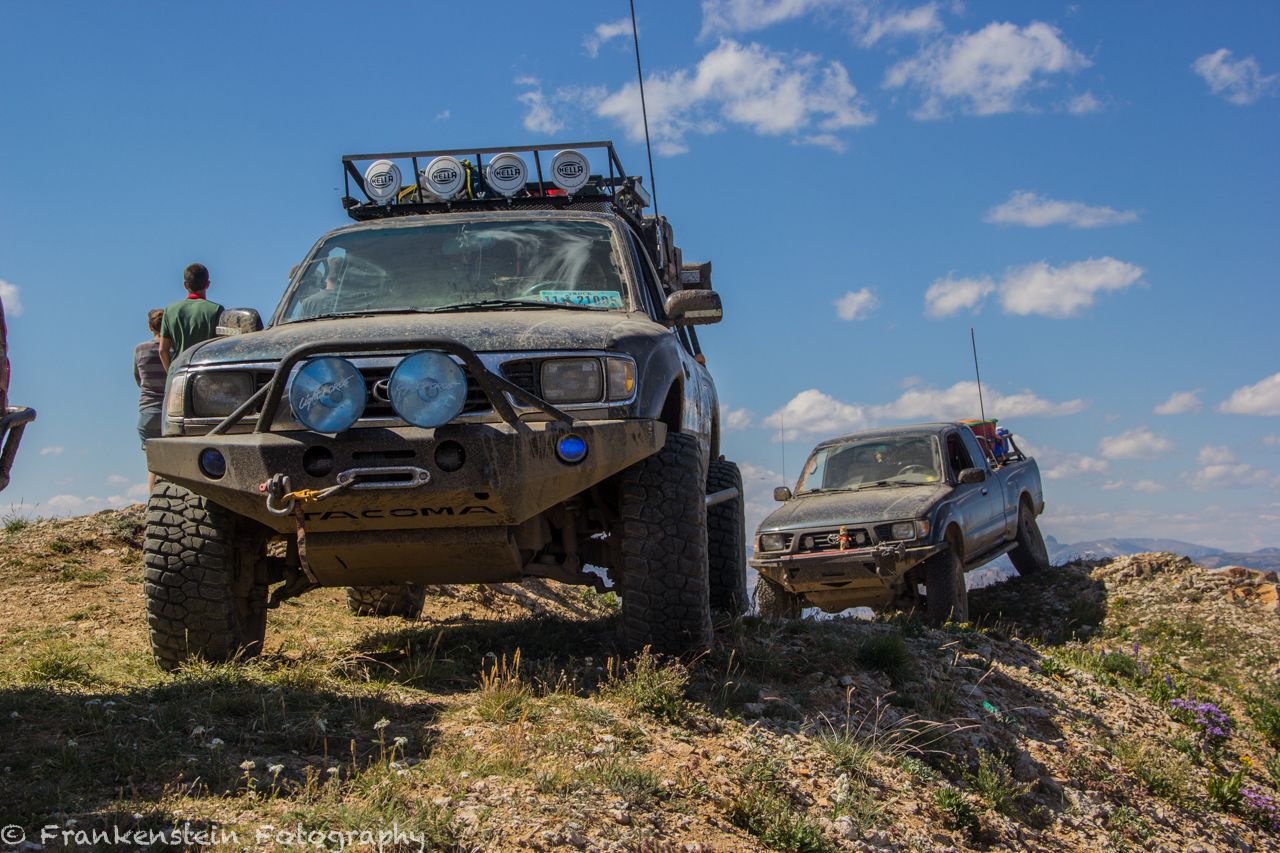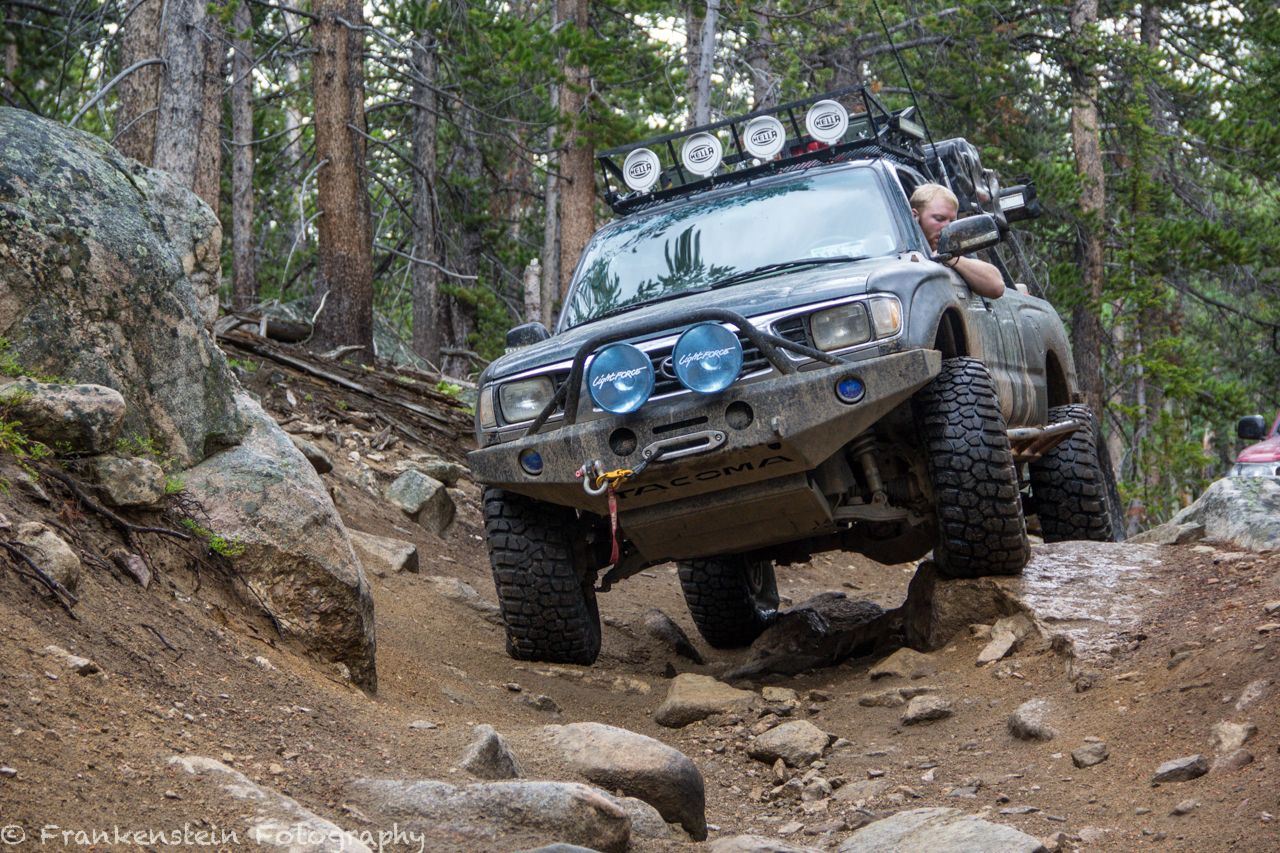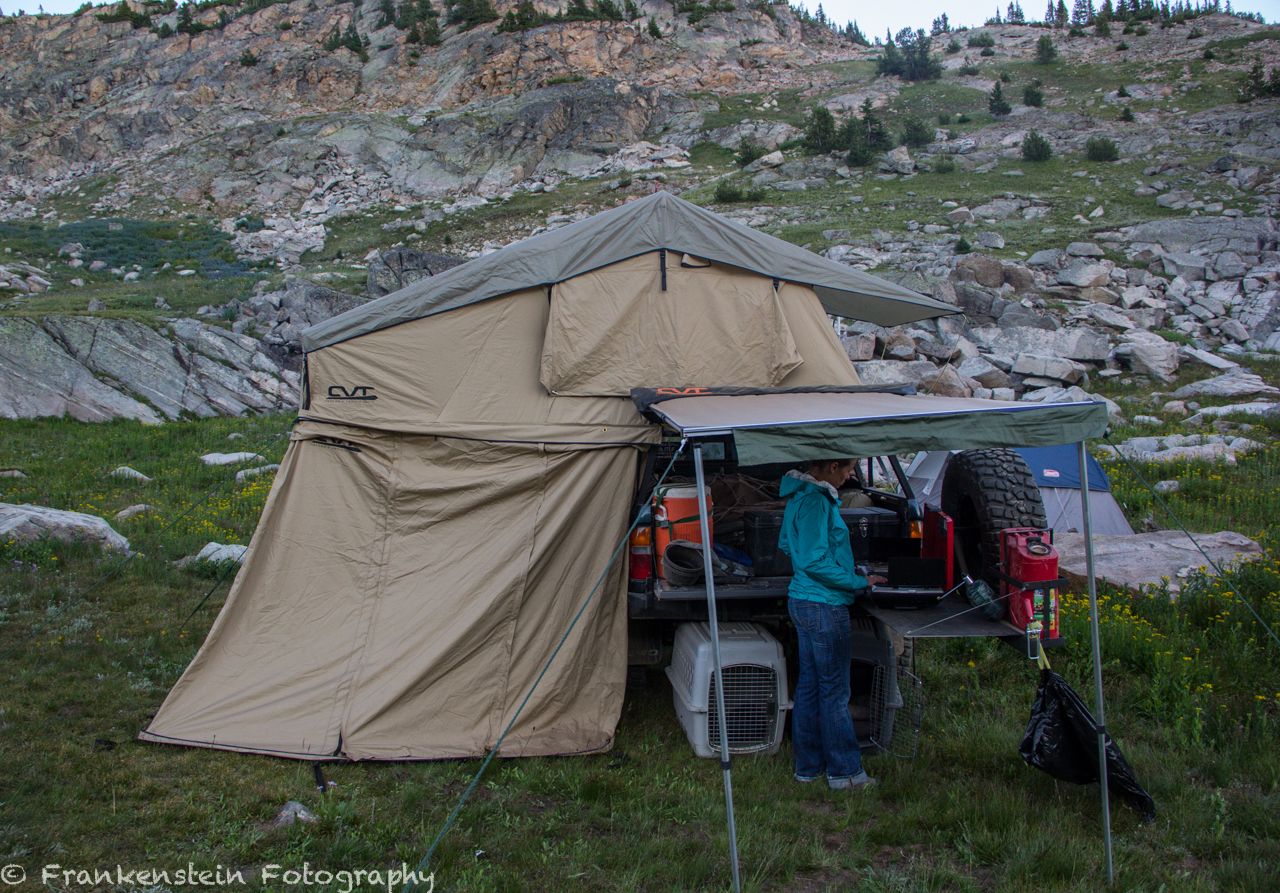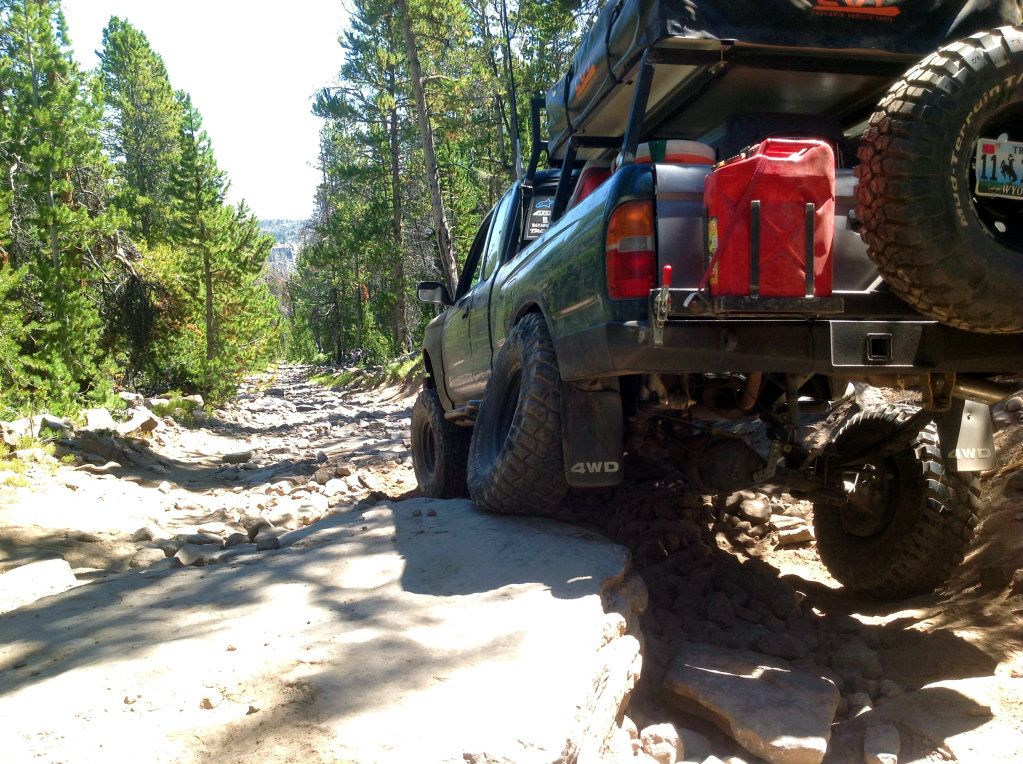 Old body, it shall be missed..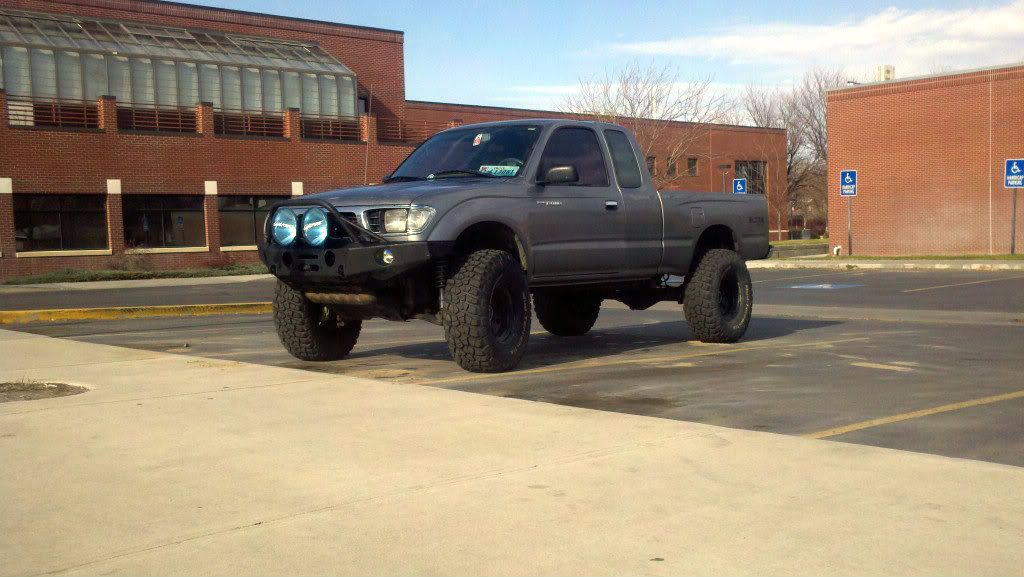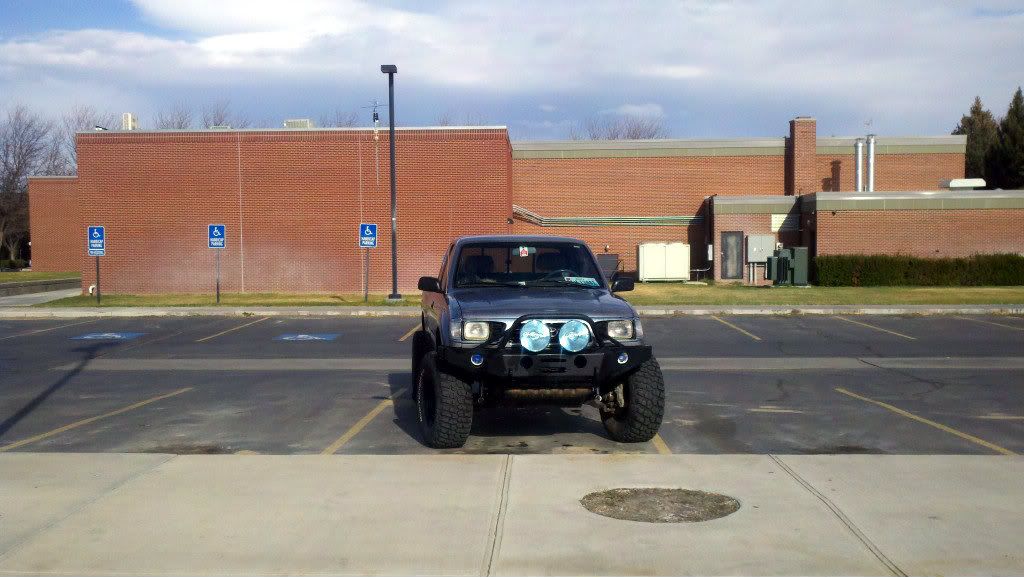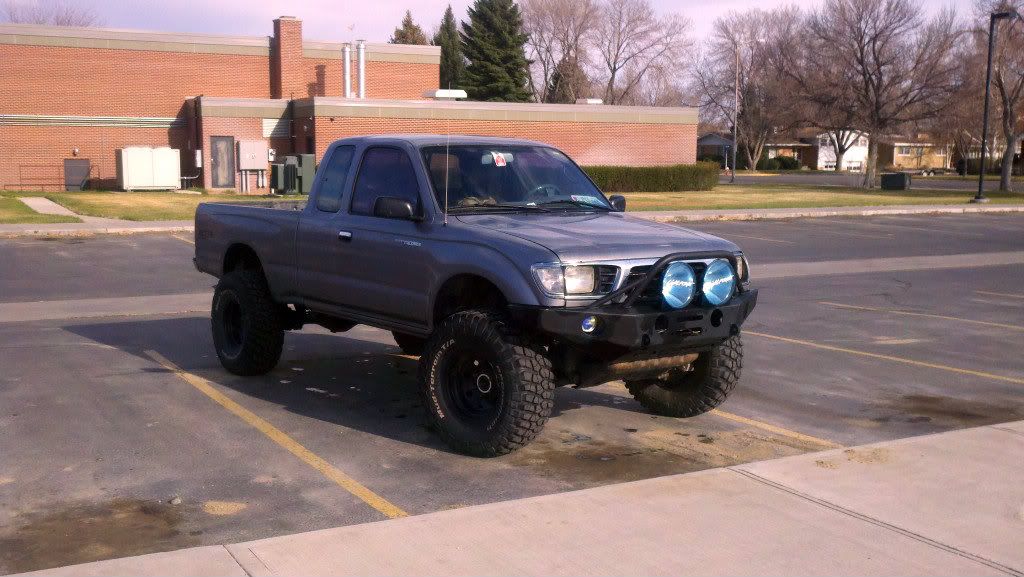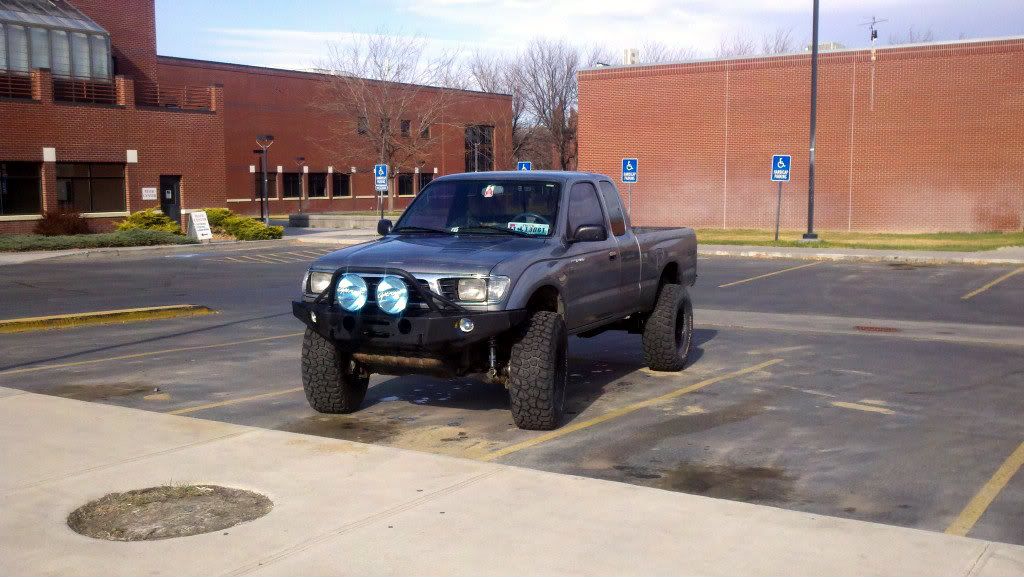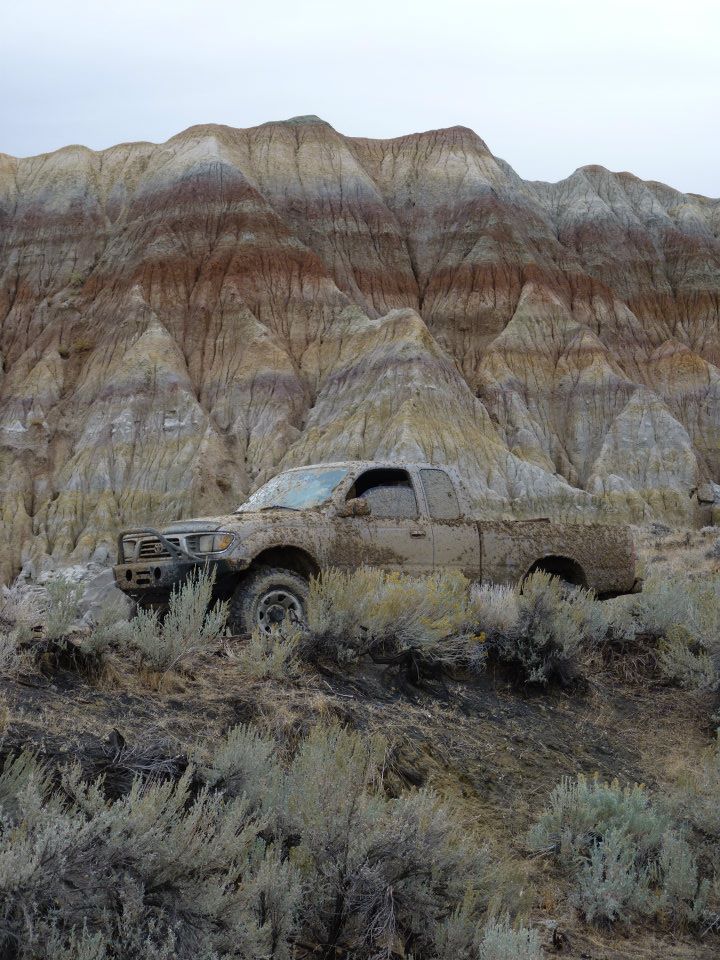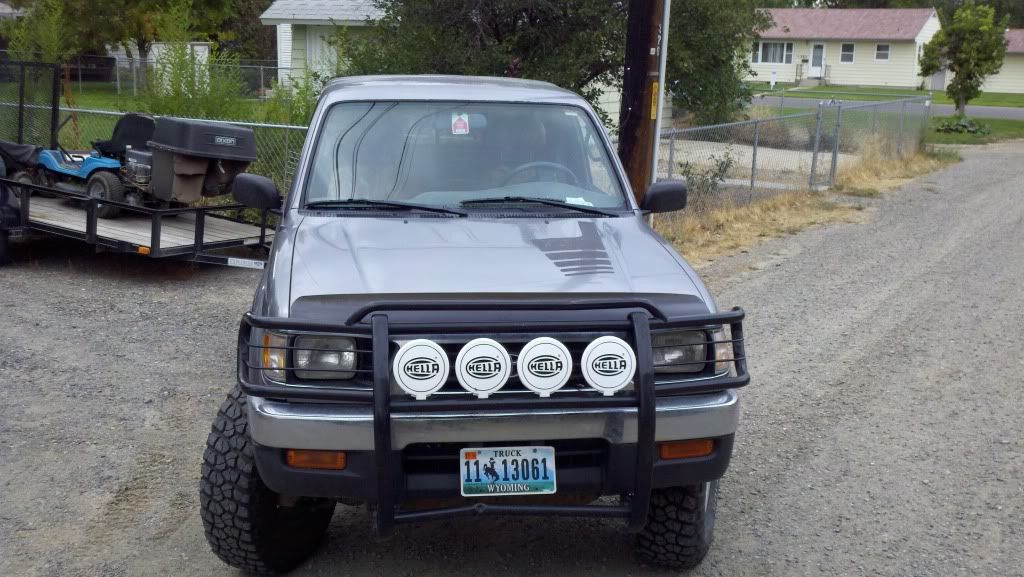 This is what she looked like when i bought her.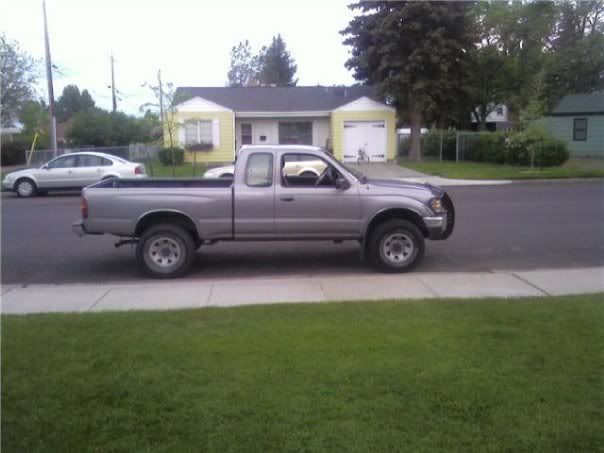 Rims and tires where crap so they got replaced first
cleaned up all the rims. Painted em myself
look amazing when clean. Also got some mighty KM2 tires. 31X10.5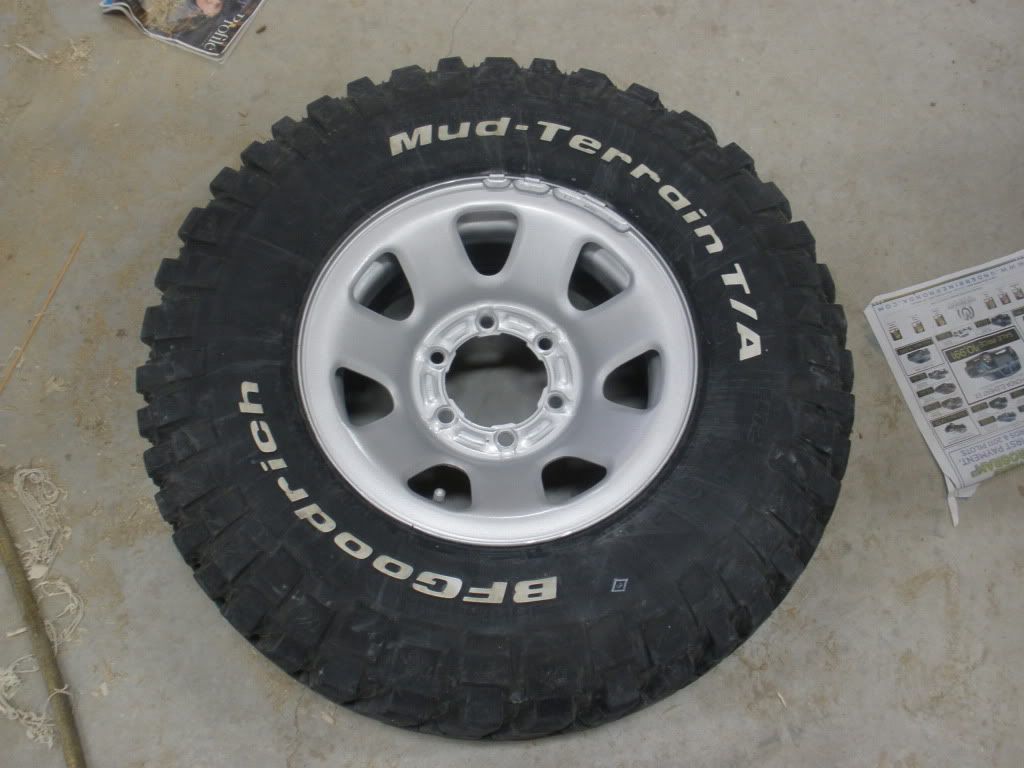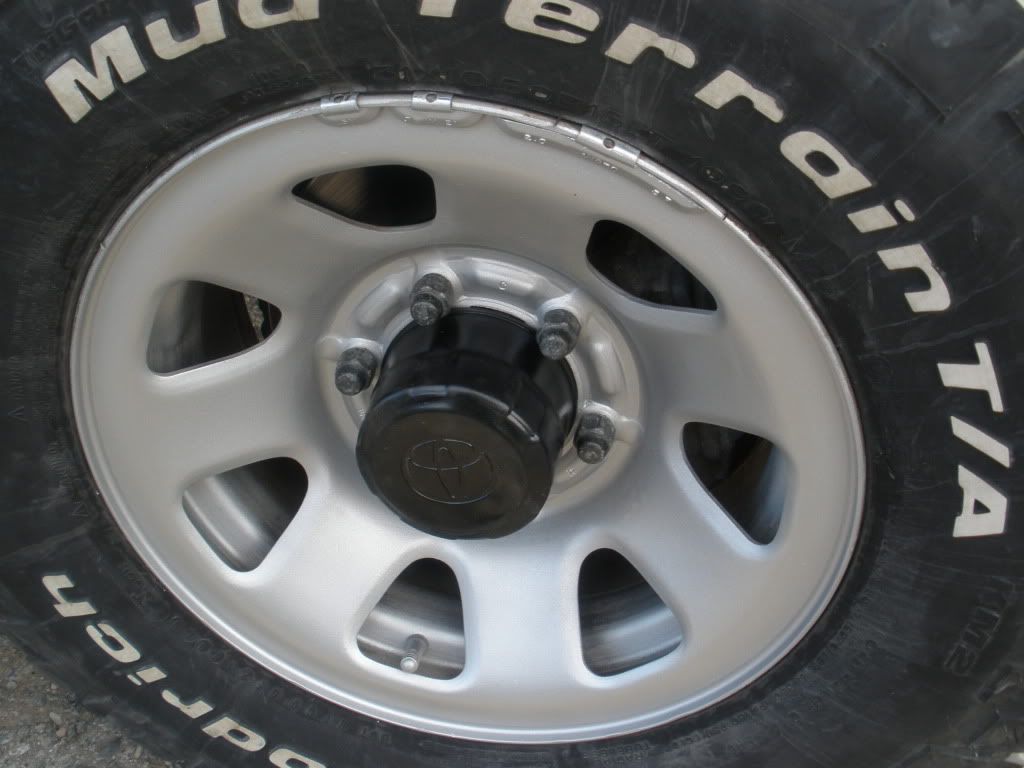 Really changed how my truck looked!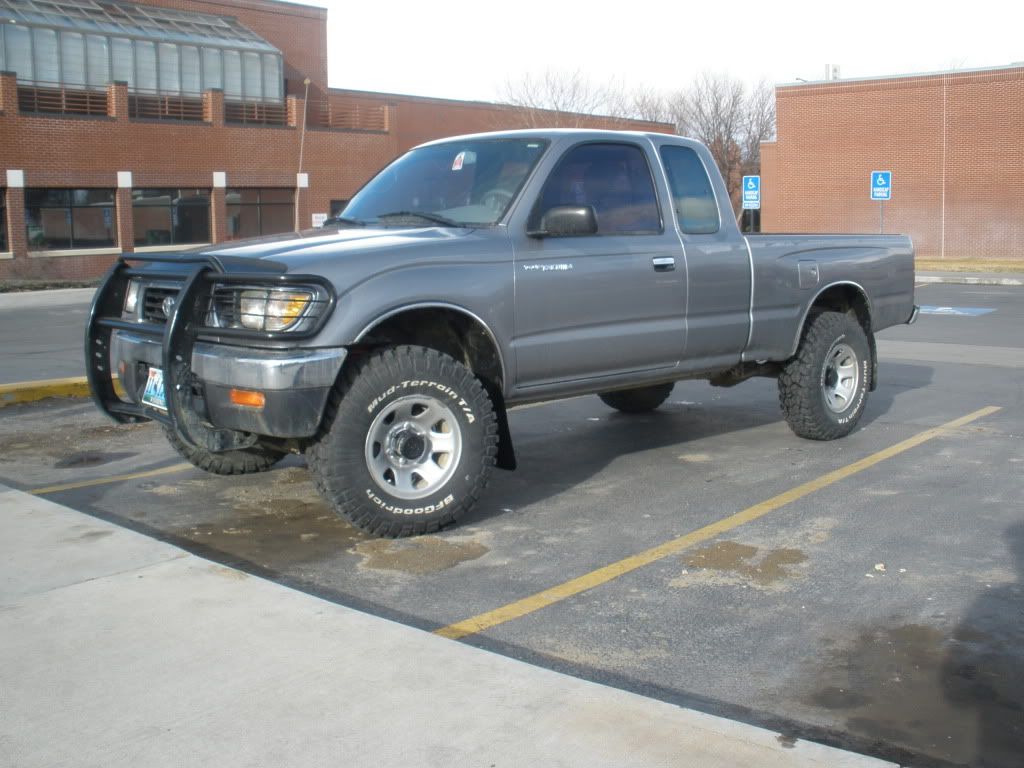 And im an audiophile so i added a massive car stereo setup. 6 total speakers and 2 apline type x subs. LOVE listening to music in this thing, eveerything from choral, jazz, rock, hiphop you name it it sounds epic
lol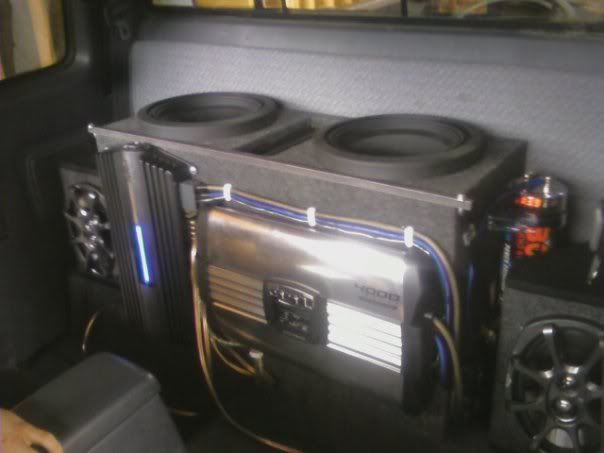 Just put on two of my four Hella 500ffs converted to HID. They are 55w, two are 4300k and two are 6000k. My silly bull bar had two places for light on it already but i think i might drill all new holes to fit all 4 lights i think...idk about that yet.
here is my switch location. I tell ya, that was a PITA to make that hole for the switch in that plastic plug. But turned out great.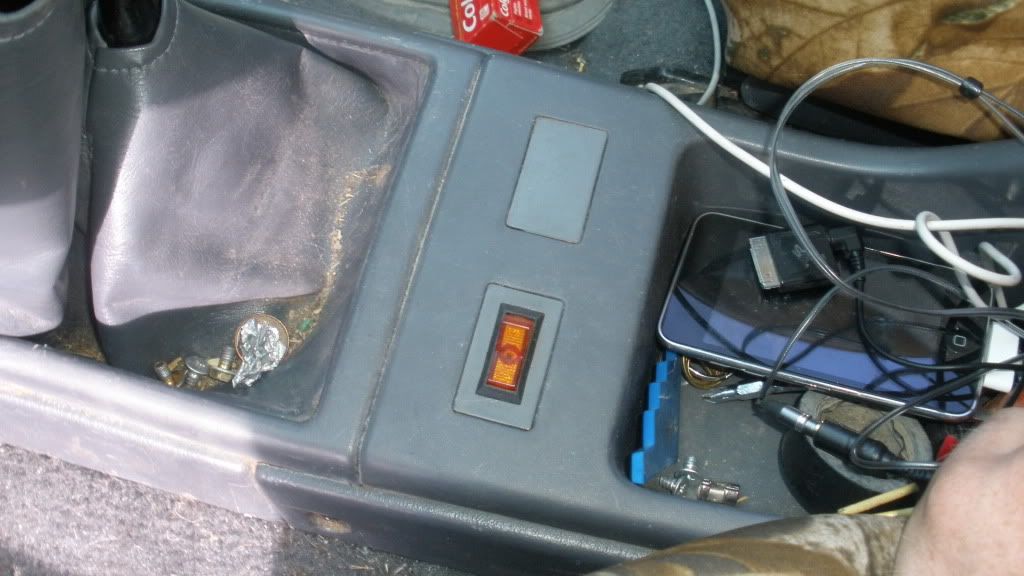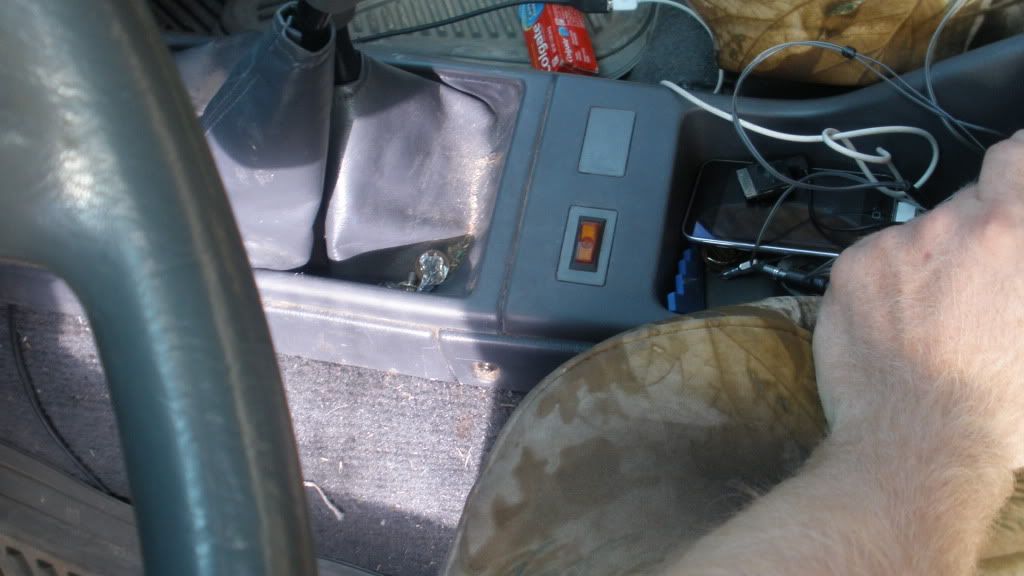 And the lights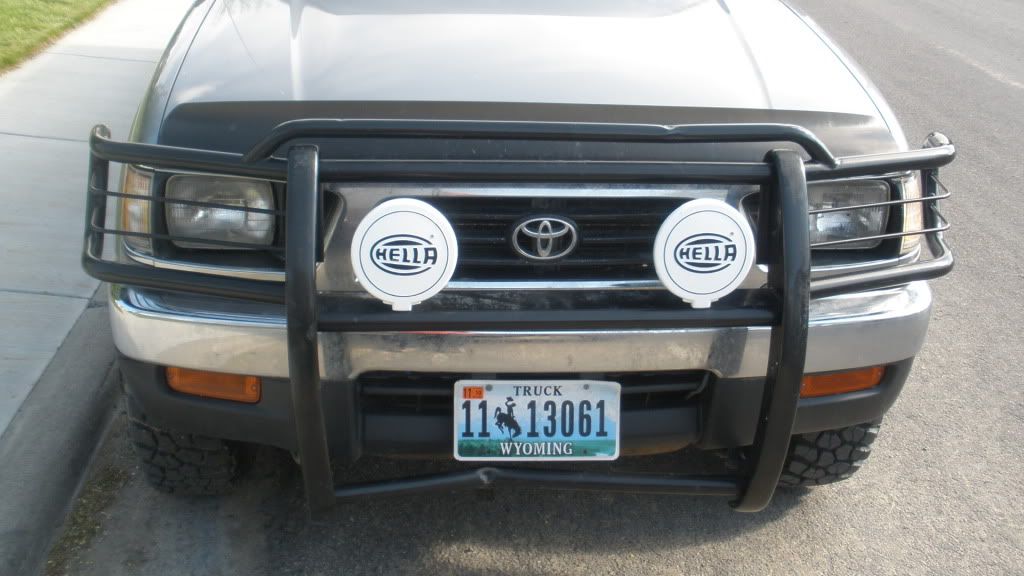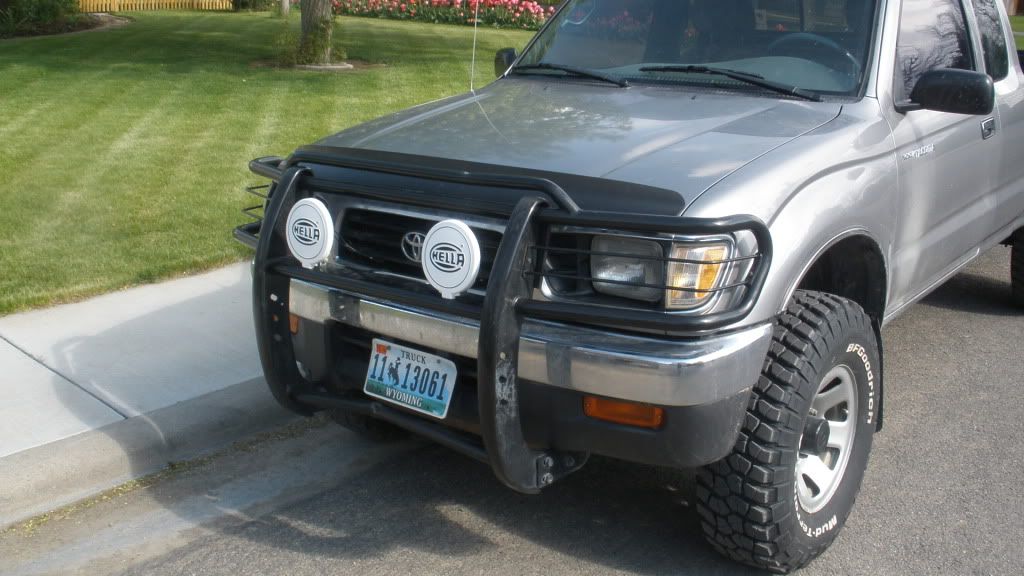 Low beams(stock)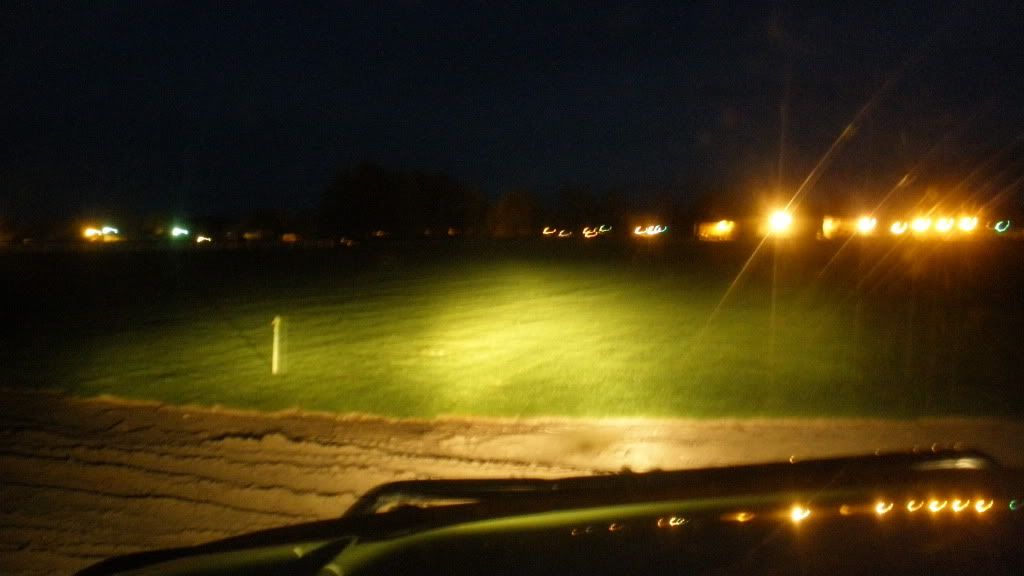 high beams (stock)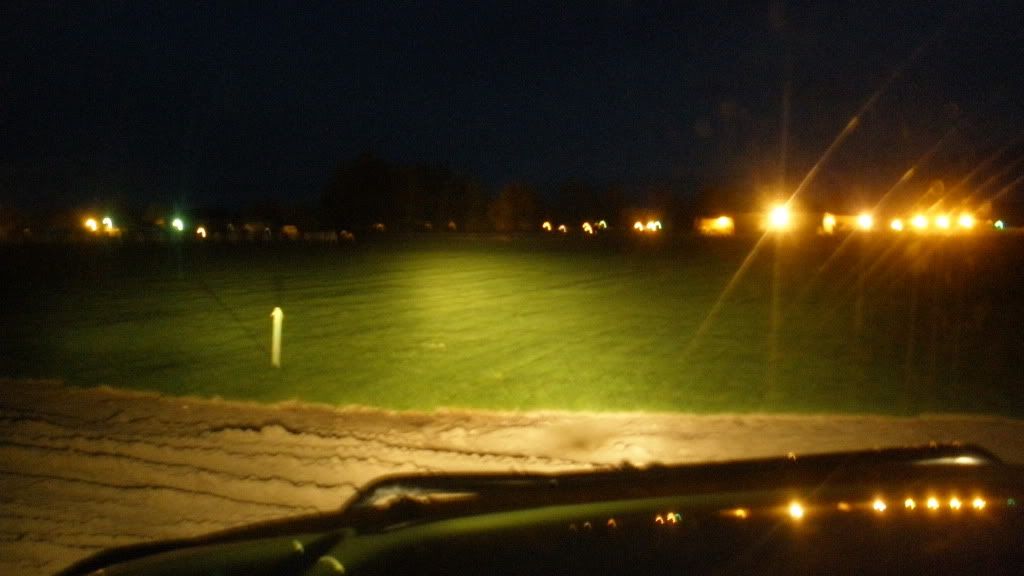 Hellas!!
And much more.