Welcome to my build thank you for looking and feel free to leave any feedback you would like. When I bought the truck all it had done to it was 3" suspension lift, with Donahoe coil overs and an add a leaf pack in the rear. Then I found this site and found a passion for wheeling well you can see I have changed a few things.
My Mods so far.
Lighting
:
Blacked out corner lights
Dark headlights
5000k HID converstion
Did nightshade tint on tail lights
Blinker relocation Mod
PIIA 510s
Front End
:
Painted grill black ( bedliner spray)
Relentless Front bumper
X9 Superwinch
Masterpull fairlead
Rear End
:
Trailgear rear tube bumper
Lincense plate mounted to tailgate
Smittybuilt
reciever shackle
Exterio
r:
Painted fender flares ( bedliner spray)
Tinted windows
Vent visors
Home made sliders (Not much of a bender yet)
Bedside tire mount
Pelican Case 1620
Bed Mounted 63 inch High Lift Jack
33x12.50 BFG's on old Crager 15x10 rims painted black
Under the Hood
:
3.4l motor
Dual electric fans
TRD Supercharger
URD
7th injector kit
K&N CAI
Optima red top
Monster Battery terminals
F1 racing stage three clutch kit
Exhaust
:
2 1/2 from collector back
12 inch resonator
Flowmaster super44 Muffler
URD O2 Simulator
Interior
:
Kenwood head unit
Installed Alpine type R 10" sub
MTX thunder Amp
Ultragauge
Garmin GPS
Handheld CB
Viar portable air compressor
Gray wire mod
Suspension
:
Front, Fox remote resi 2.5 Coilovers,
Camburg
UCA's
Rear, Fox pro series 2.0 shocks
Toytec
1 inch shackle
Custom leaf pack: 3 Toyota Leaf, 1 skyjacker leaf, 2 add a leafs, and over load
Future plans
:
700lb King coil springs
DT long tub headers
Front and back skid plate
a arm skids
diff skid
Tire gate
bob the bed?
air lockers front and rear
SAS?
Right after I got it, has the rims off my old chevy and Blacked out tail lights.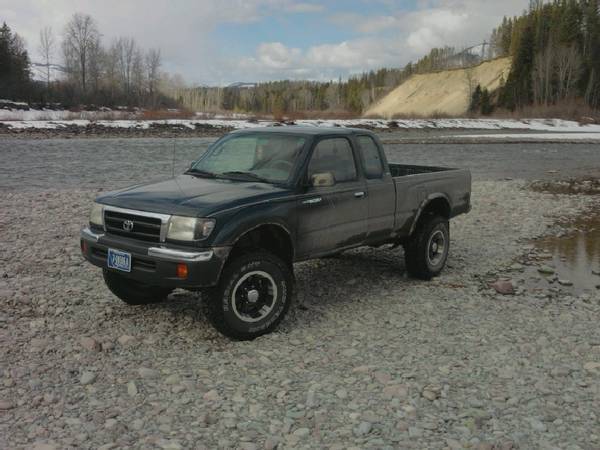 Installed bumper lights, new headlights, painted grill and bumper.
Tinted tail lights.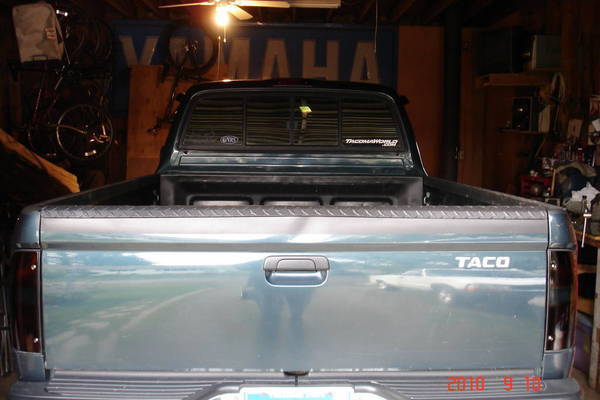 Installed Electric fans and Red top battery.
Painted rear bumper.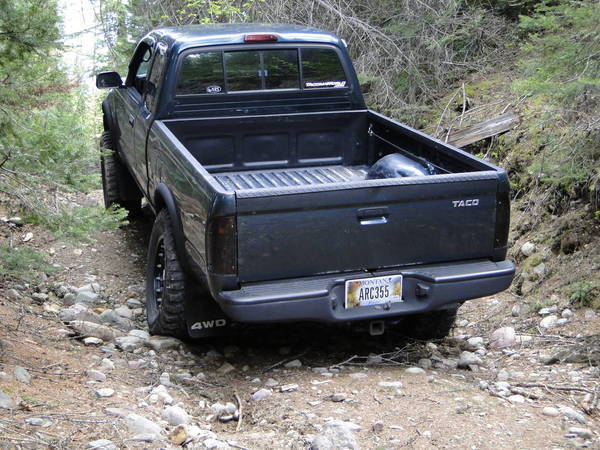 Put new rims and tires on.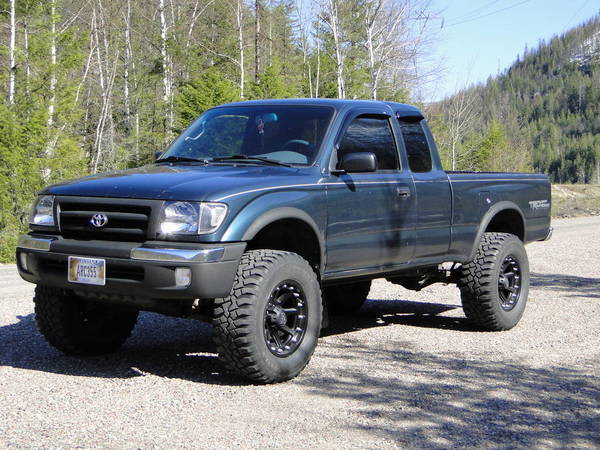 Thats what I got so far. I think a new bumper is next!
New front and rear Bumpers! and fog lights..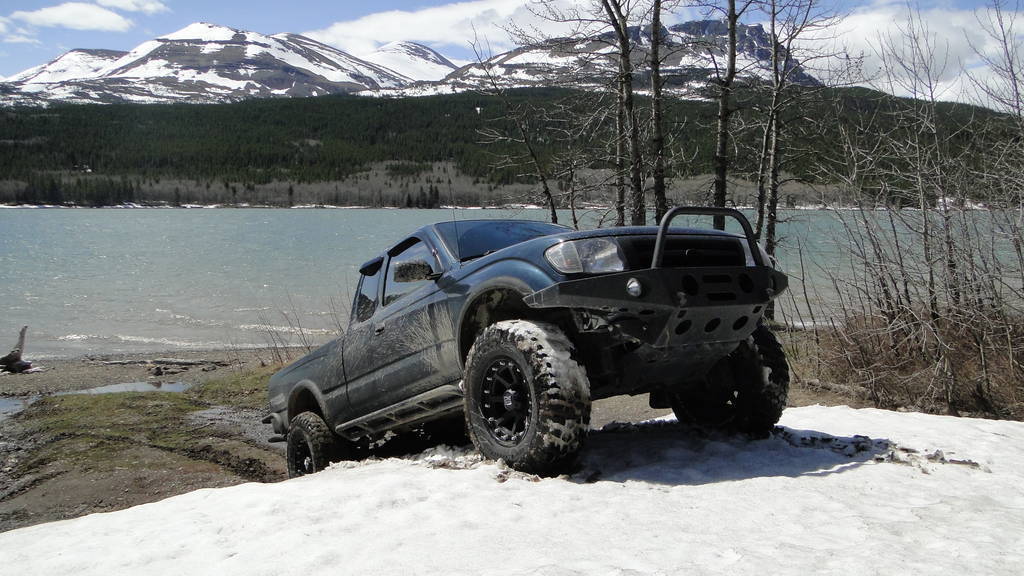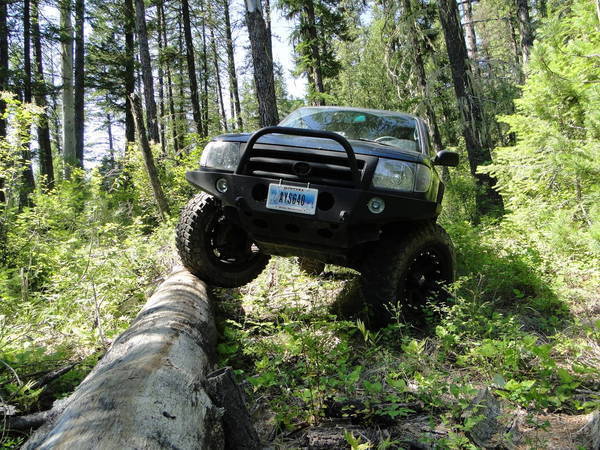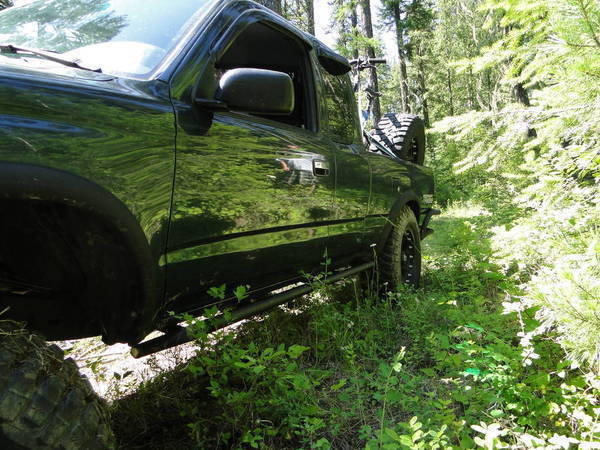 Rebuilt leafs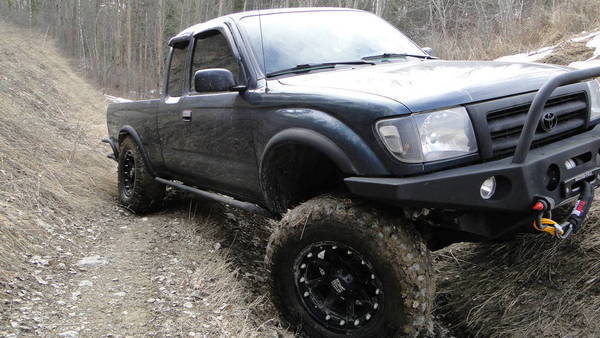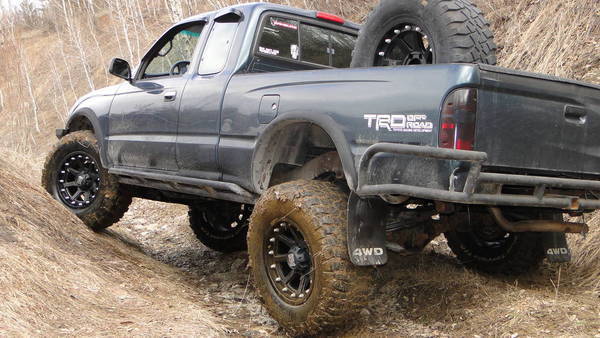 Few pics before I sold the XD Addicts, I really liked the look of them but I was tearing them up wheeling so my brother had some rims behind the shed so I cleaned them up, painted them and put some new 33x12.50 KM2's on them.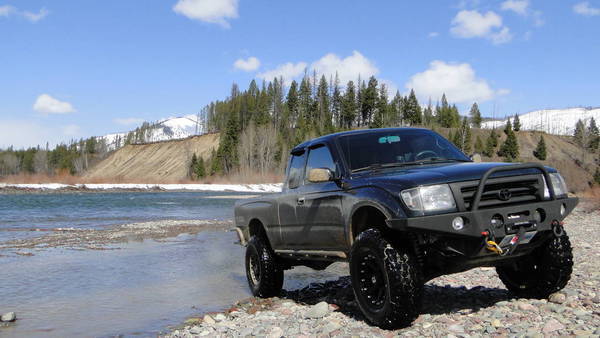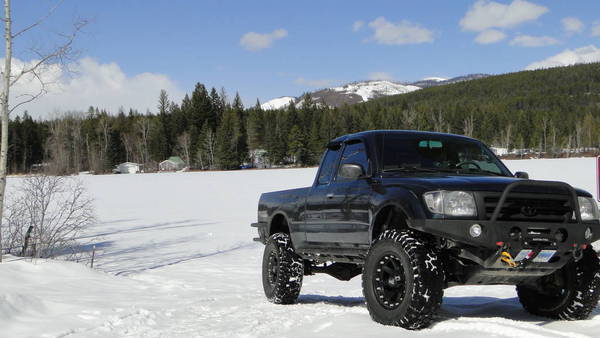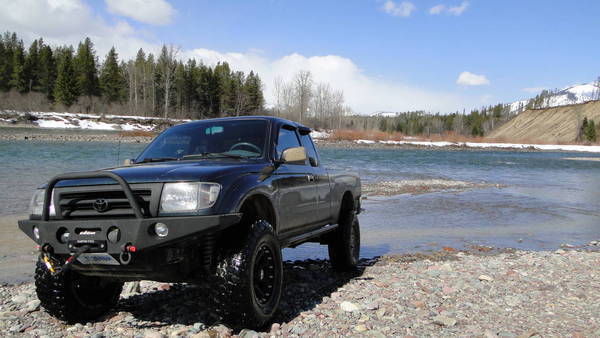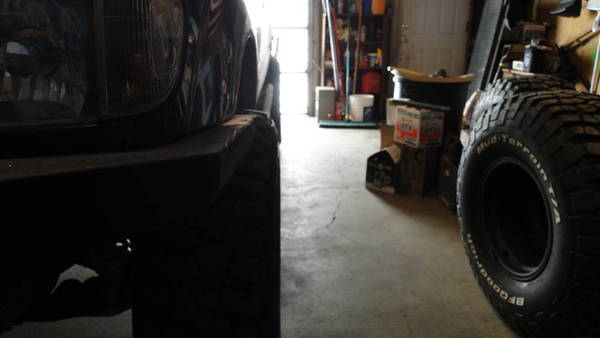 New look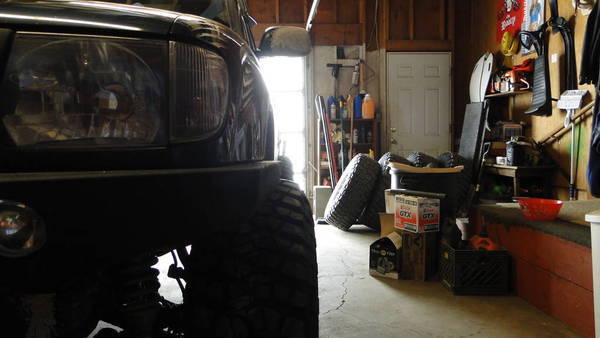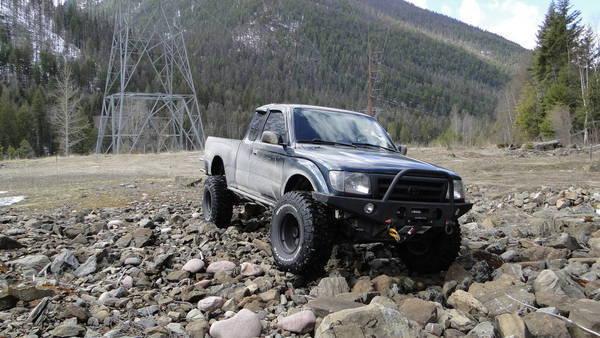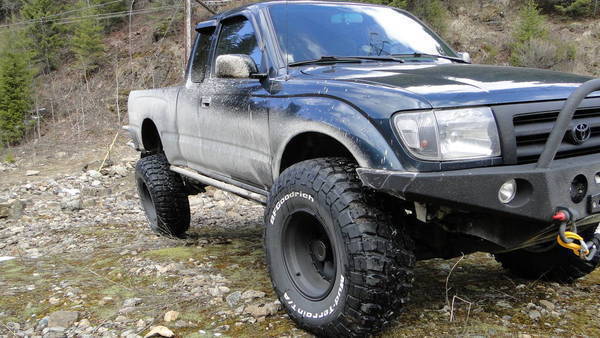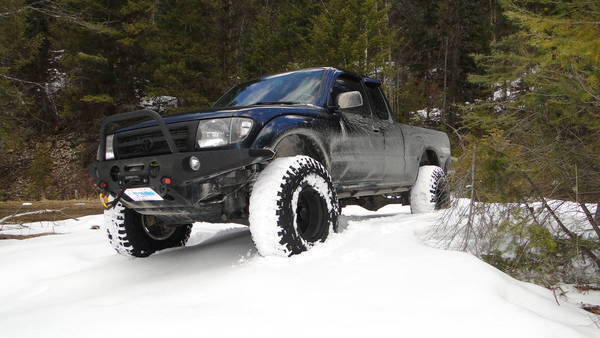 New rear shocks