Hi all this is my build it won't be as extreme as most on here but it will be enough for me, isn't that what customization is all about? A little about me I live in South Carolina in a town of less the 5,000 recently graduated high school, next year I will be attending USC Salkatchie for the Fall of 2011 as a pre-med major and history minor, and hopefully transferring out to Aiken or Beaufort. I drove a Chevy S-10 all through high school it was a good truck just kept blowing motors at no fault of my own, the four bangers suck, but now for my graduation present my father bought me a Toyota Tacoma Pre-Runner SR5 3.4 V6 Double Cab Automatic and I love it. Now to the truck, it started out nice we had to replace the tires and battery first thing battery was bad and tires had separated bands causing the wheel to knock side-to-side. Then we had the timing belt replaced while also doing water pump which need it anyway due to it leaking and having a build up of old dehydrated anti-freeze around the pump and cover. We replaced it all and I put on another 1,000 miles then the truck started not wanting to crank replaced Neutral Safety Switch, and now we're here.
As a birthday present my parent bought me my sub box that I had been saving up to buy I installed everything and made a write up/review on it
Link:
http://www.tacomaworld.com/forum/aud...doublecab.html
A few more pics:
Flexing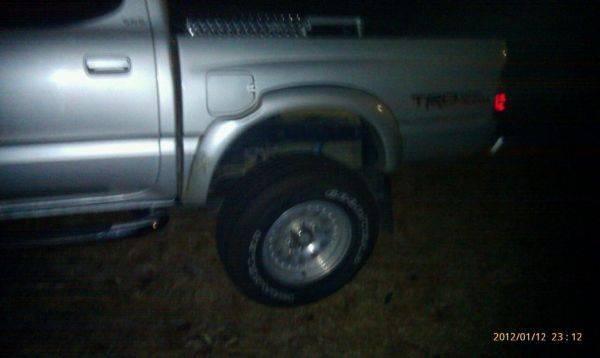 Got a tool box for Christmas and a damaged front end.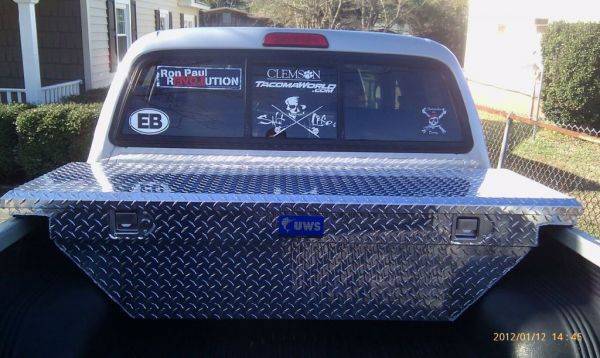 Big ugly dent.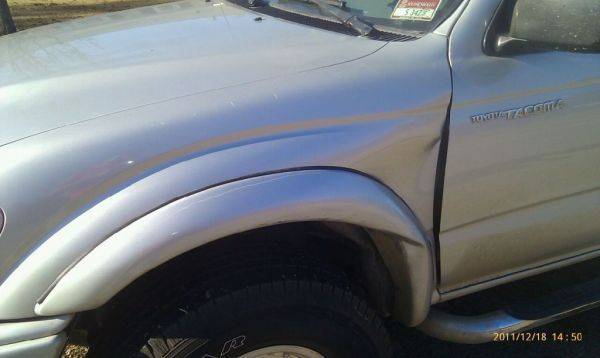 While in the shop. Toyota sent the wrong part but the part was marked to be the correct part vin's and part numbers matched but the fender was wrong Toyota themselves didn't even know what it went to so the time my truck was in the shop it got delayed a few more days.
This is the best milage I've gotten so far. I'm averaging ~22 at 99% highway driving back and forth to school which is about 50 miles round trip.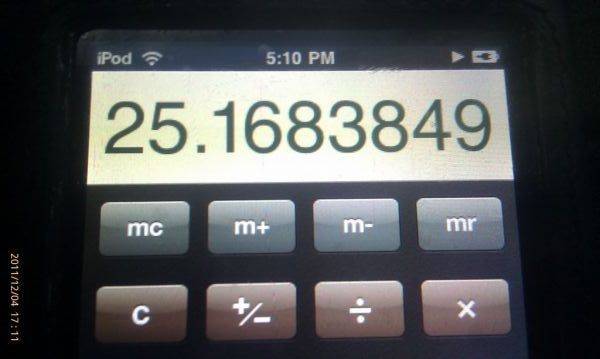 I built a flag holder to put in the bed of the truck. We use it for tailgating we will put an American flag up front and our school flag in the back I'll usually stop about a mile away from my destination and put the flags in a few sand bags up front and they fly just fine.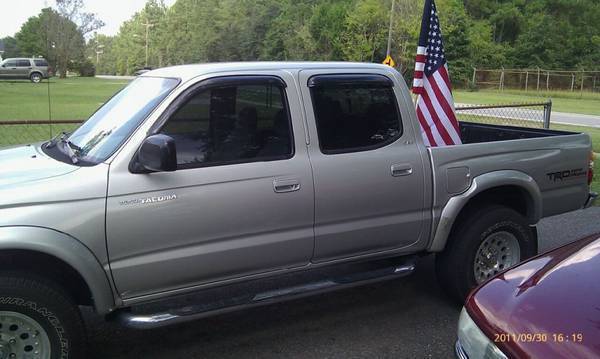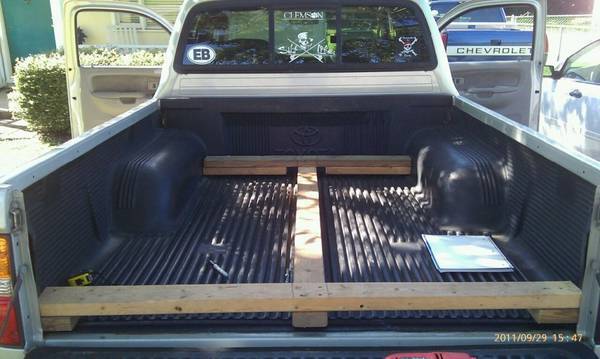 My favorite pic. This was taken on campus at 8am a little fog kept the sun glare down and made for a great pic, if only I had a better camera.