How she sits today. (5/23/12)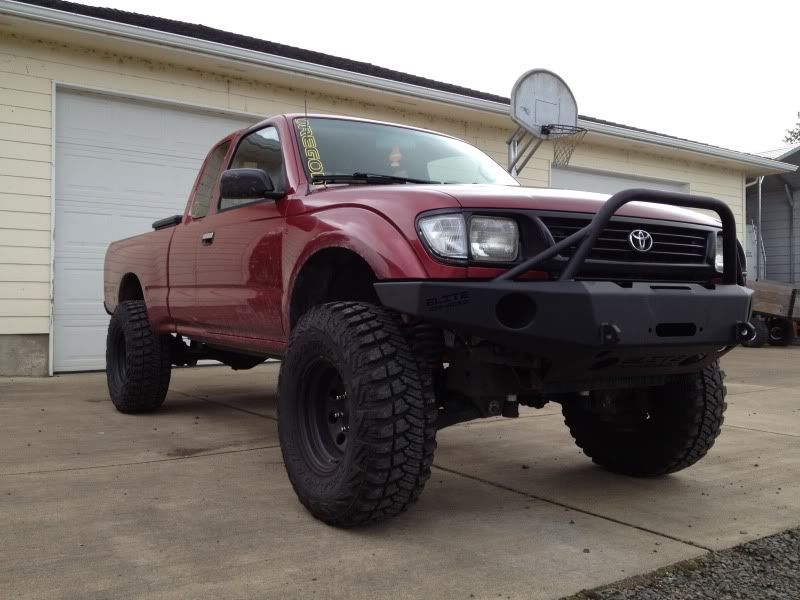 How she sits today. (12/1/11)
So this is my 1996 Toyota Tacoma 3.4L V6 that I picked up on February 7, 2011. It was originally purchased to be a commuter to and from the mill I work at, but I fell in love with the darn thing and now I plan to slowly build her up.
There isn't much done to it yet, but I plan on putting a lot of time and money into her.
This is the first day i got it, after a fresh bath.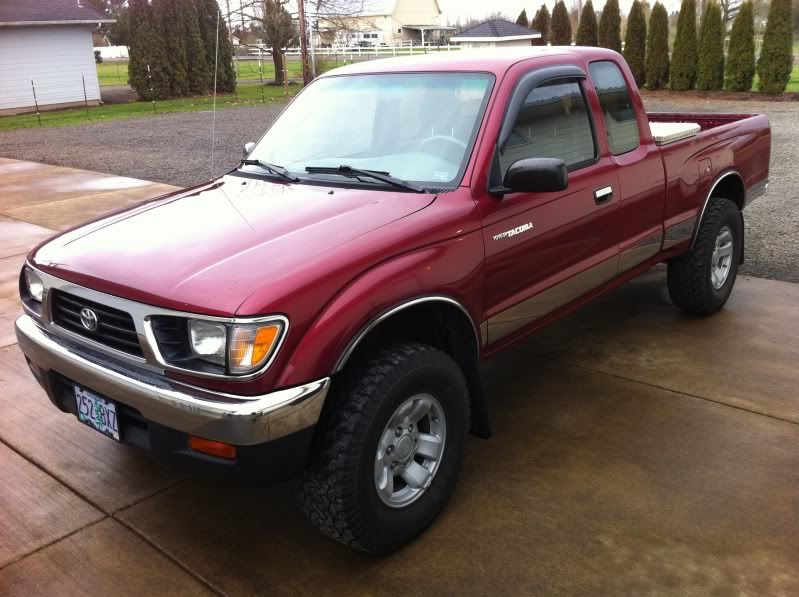 Messin around, throwing my '04 Banshee in the back.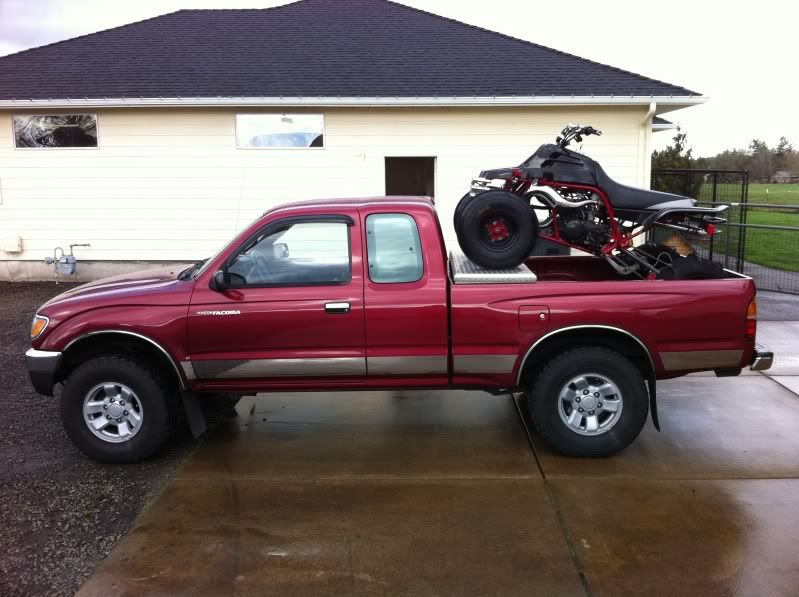 I drove her like that for a week until my K&N Cold Air Intake came in, then I threw it on there one night after work. I love the sound of it, and you can tell it added some horsepower.
After that I purchased some clear corners, fender lights, tail lights and new headlights.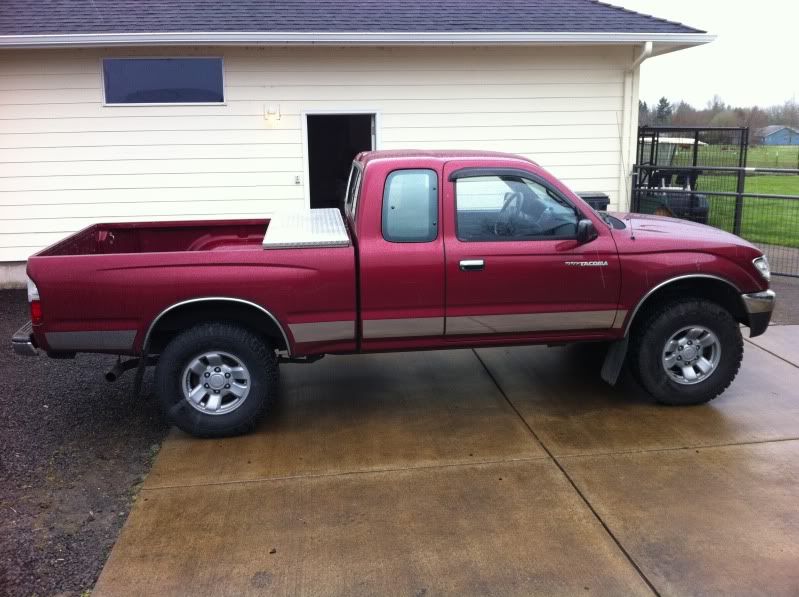 I got sick of the chrome trim around the fender wells so i ripped that off.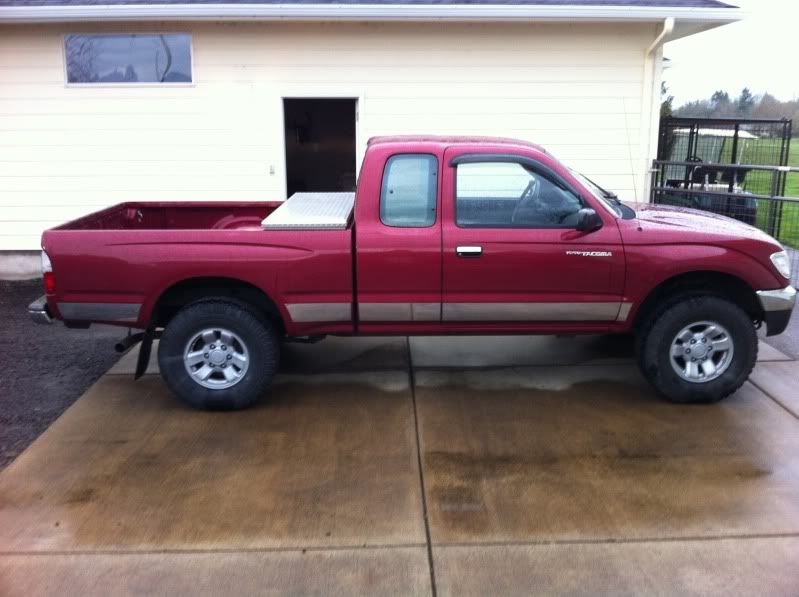 I've been toying with the idea ever since I got it of getting black wheels on it. Well if I were to do that, those ugly ass chrome strips had to go.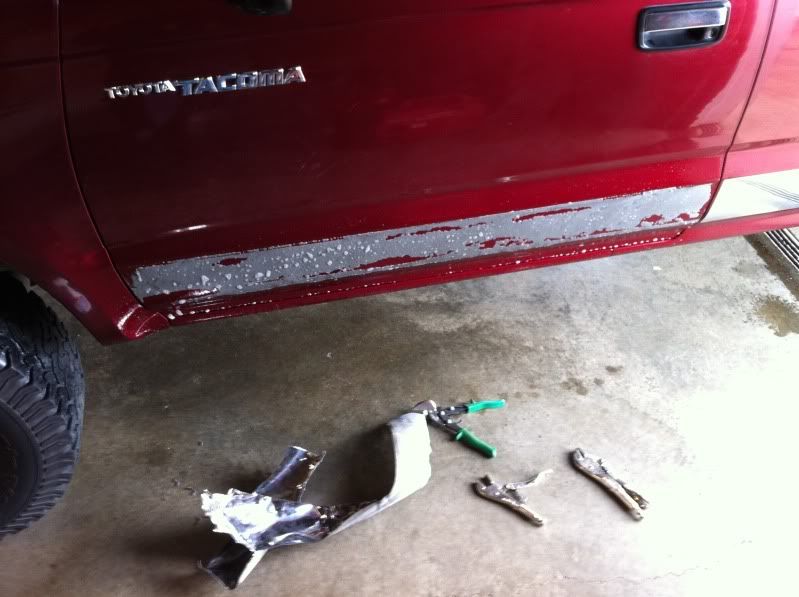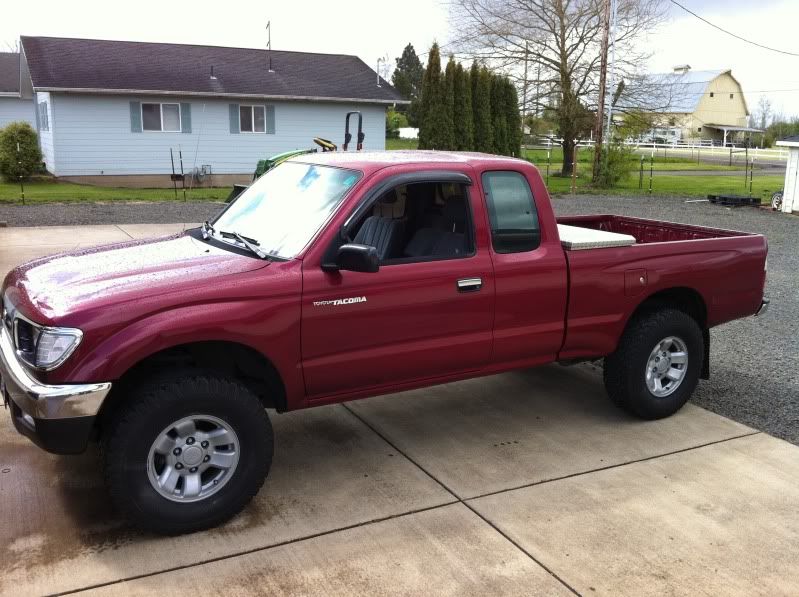 That was nothing but a pain, but came out pretty good I think.
Now that I had those off I got bored one night and took off my emblems so I could paint 'em black.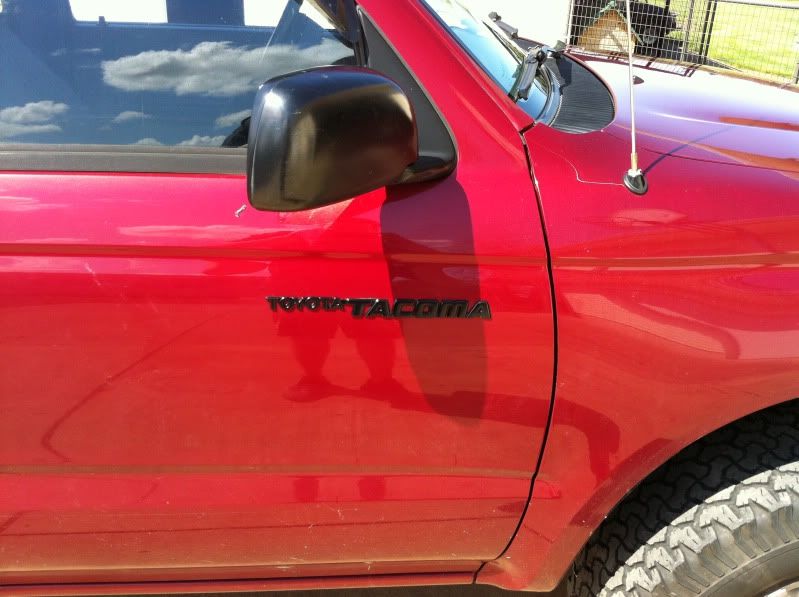 I love the look of them now!
I decided it was time for my grille to go, I am not a huge chrome fan, I'm all about the black. So I ordered a new grille and installed it, then I had to paint my Corner light frames, I love the look!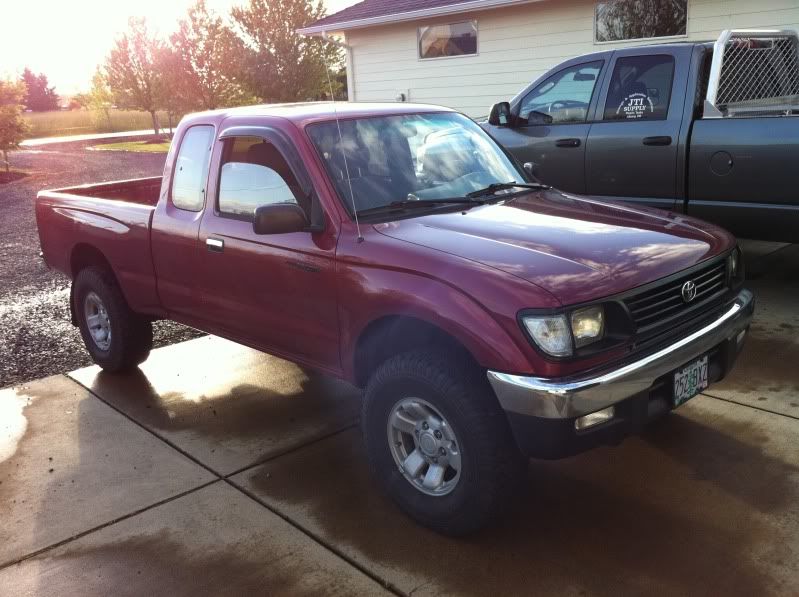 So I got sick of my decals on the tailgate, so i peeled those off.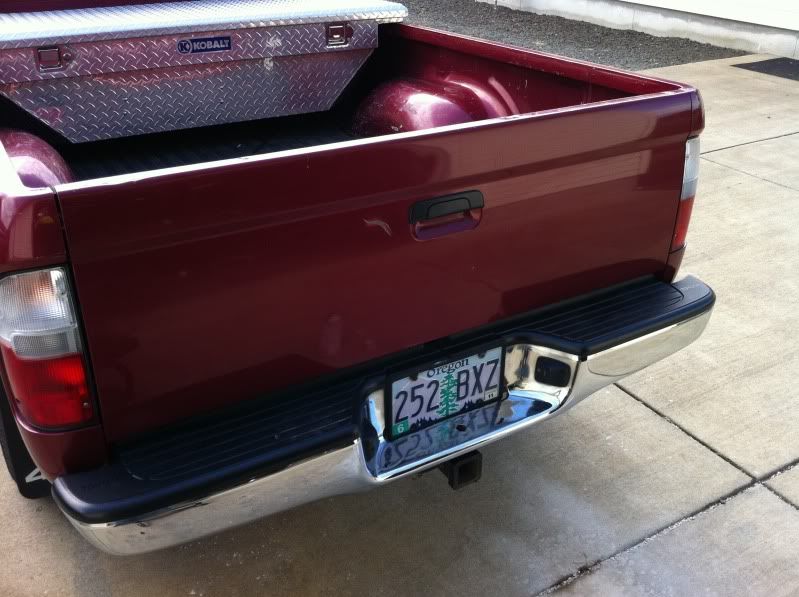 Then I decided it was time to continue the process of dechroming the Yota.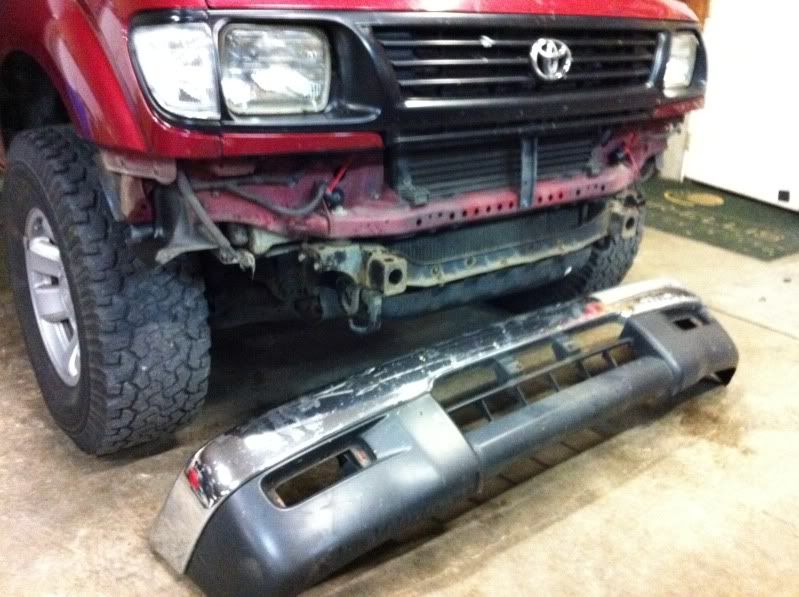 Painted it all black and put it back on.
It turned out like crap, and now I'm really stepping up the process of finding a nice front bumper.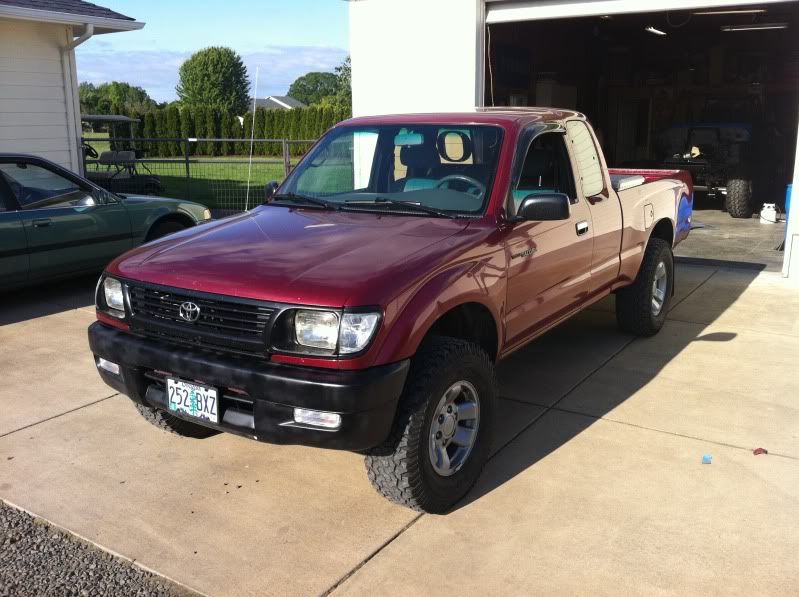 Same with the rear.
I ended up finding a pair of stock wheels from a '97 4Runner, so I purchased them for $80 and sent them in for powder coat. Should get them back any day now.
I want to purchase new wheels, but that will have to wait until after I lift it, so this should tide me over for now.
Future Upgrades:
Bedline the bed
Wet Okole Seat Covers
Airaid Throttle Body Spacer
Old Man Emu 882's up front
All-Pro
Expo 3" Rear Leaf Springs w/ Bilstien 7100 short body rears
1" Body Lift
Pro Comp Xtreme Mud Terrain 33x12.5x15
Pro Comp Series 98 Black Wheels 15x8
4x Innovations
Rock Sliders w/ kickout
Shrockworks Front Bumper with PreRunner Bar
Shave my rear quarters
Custom rear bumper
Headers
Full Exhaust
If I'm missing anything, let me know. I'm always looking for new ideas!
Thanks for checking it out, hope you like it.