Alright finally getting around to doing my build. Sold my 01 2wd supercharged
frontier the last week of july '11...this gem popped up on the craigslist the night after that, tacoma destiny. So I ended up with my dream truck the week after I sold the frontier. Anyways its an '03, 4x4 TRD, 136k miles on her when I got it. I wheel my truck as much as possible just nothing that puts my truck in too much risk. Tacomaworld has pretty much taught everything I know about working on my truck. I had zero experience doing any kind of auto work before I got my truck, and I've did everything myself on my truck...including installing my lift, stereo system, retrofit projectors, all maintenance, etc. My build will always be progressing, especially during fire season and I'm making good money.
Hope you enjoy my build, there's pics scattered throughout the pages. Any questions hmu. And if you close...hit me up I'm always down to wheel!
And If anyone is interested in getting their headlights retrofitted with projectors I'll do it for a good price!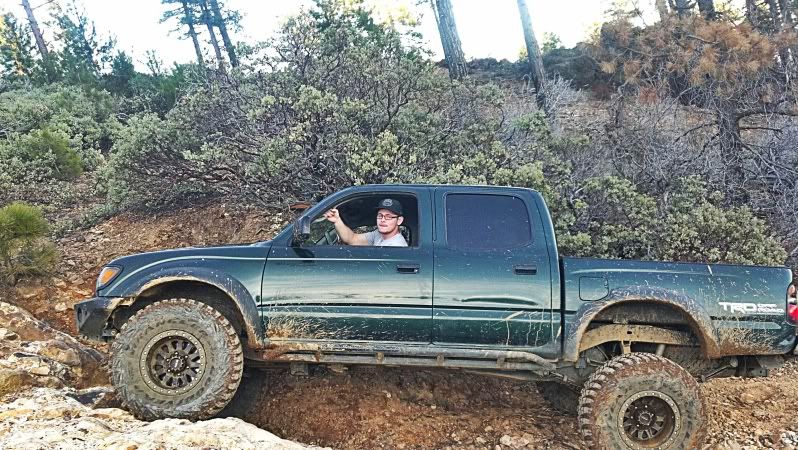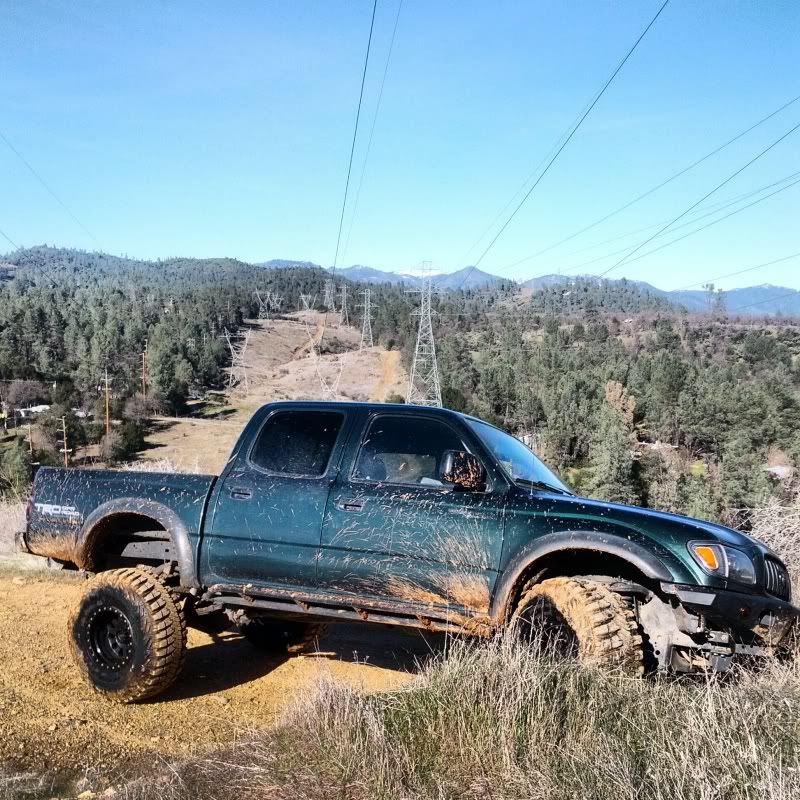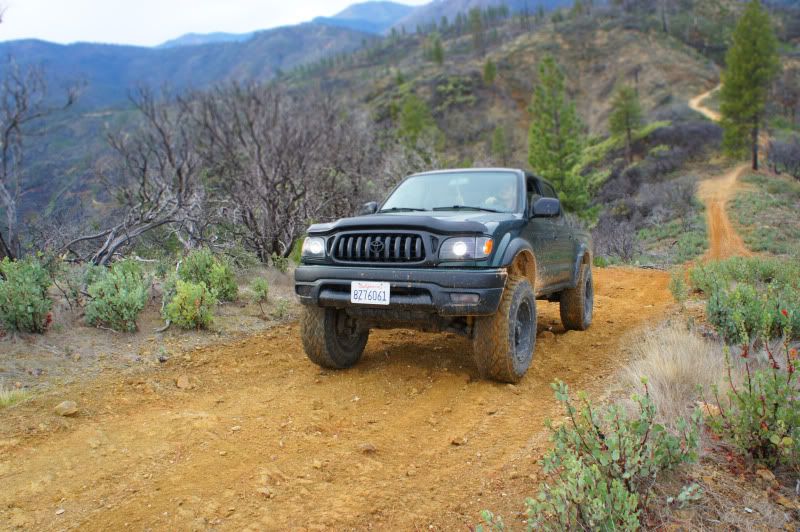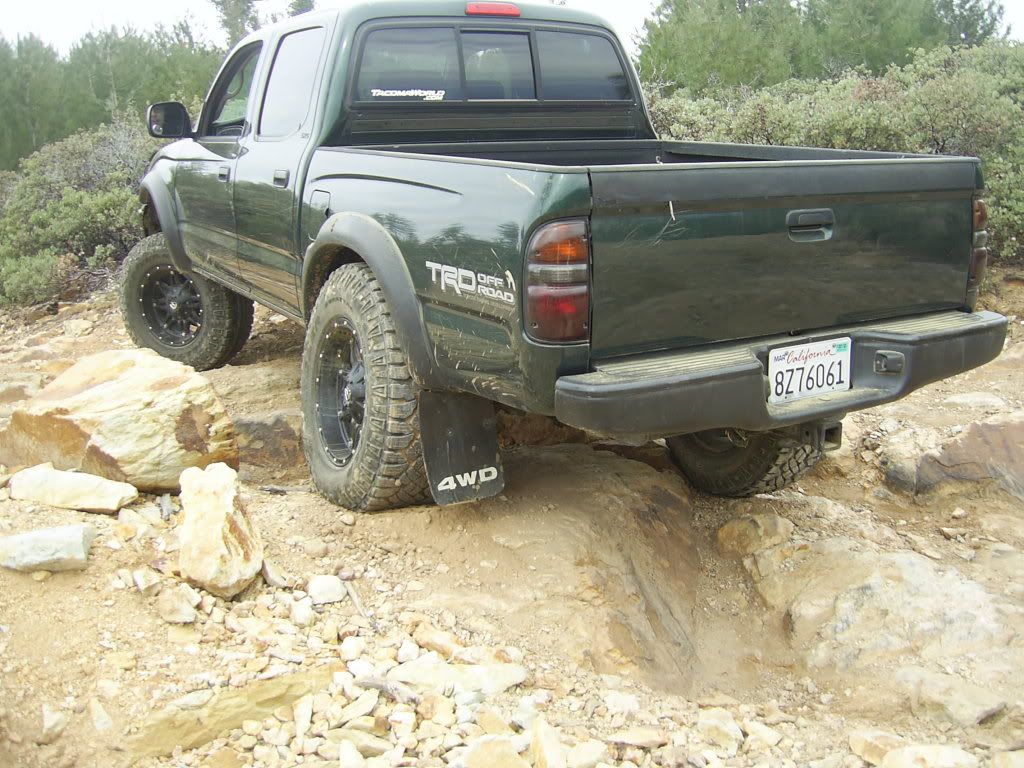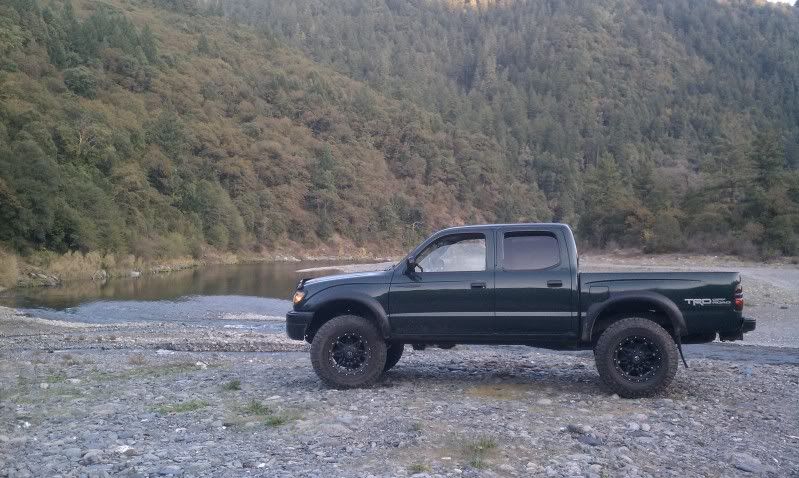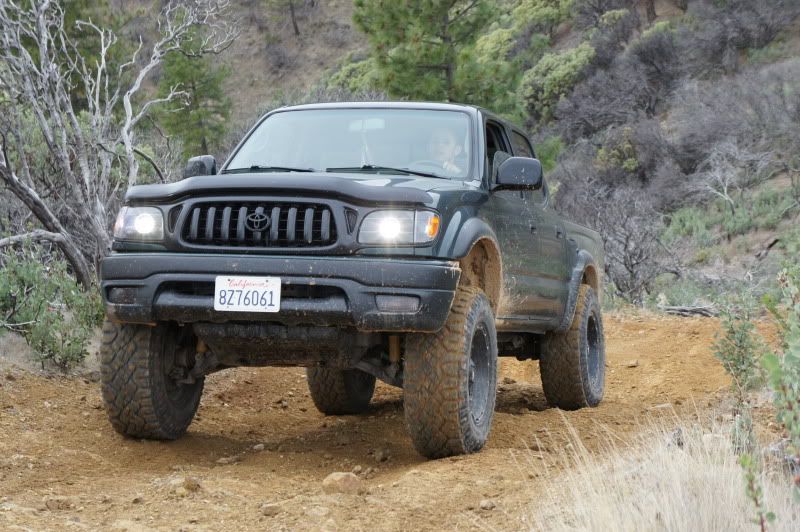 http://www.youtube.com/watch?v=vSb2-...layer_embedded
http://www.youtube.com/watch?v=2rJV6...layer_embedded
Pics from when I first got the taco: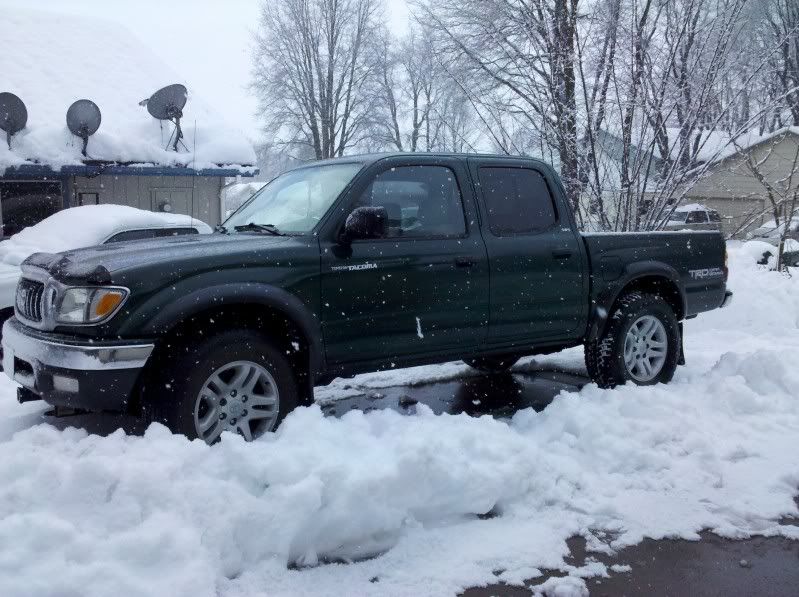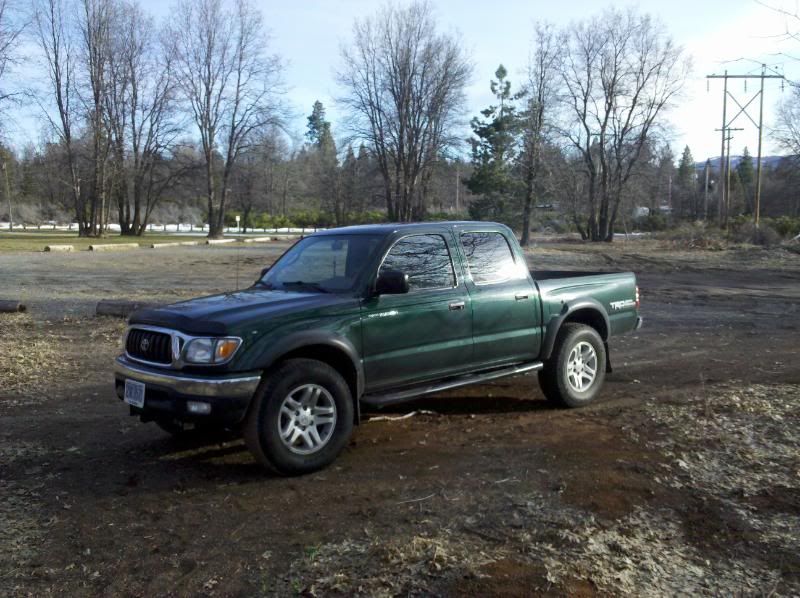 First drive of her, had a nice camper (sold), and some running boards (for sale), and also a front tow hitch (also 4sale).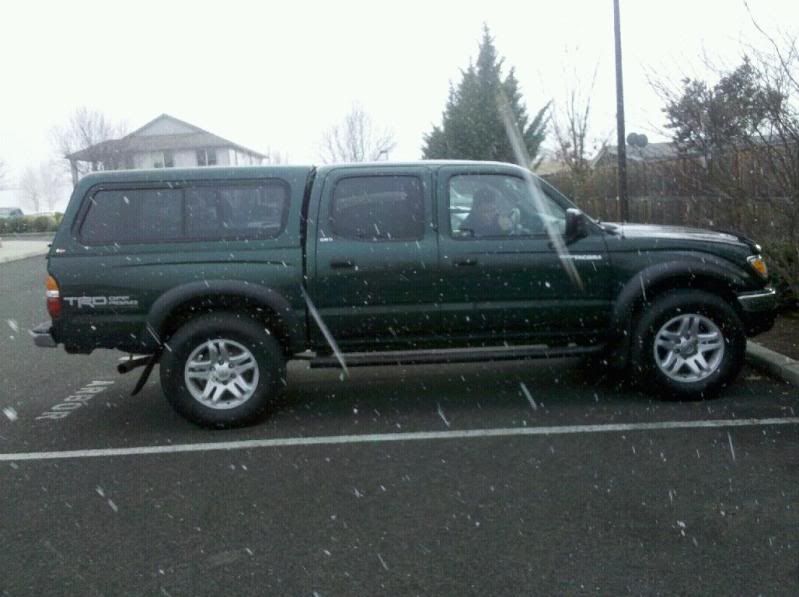 First time wheelin...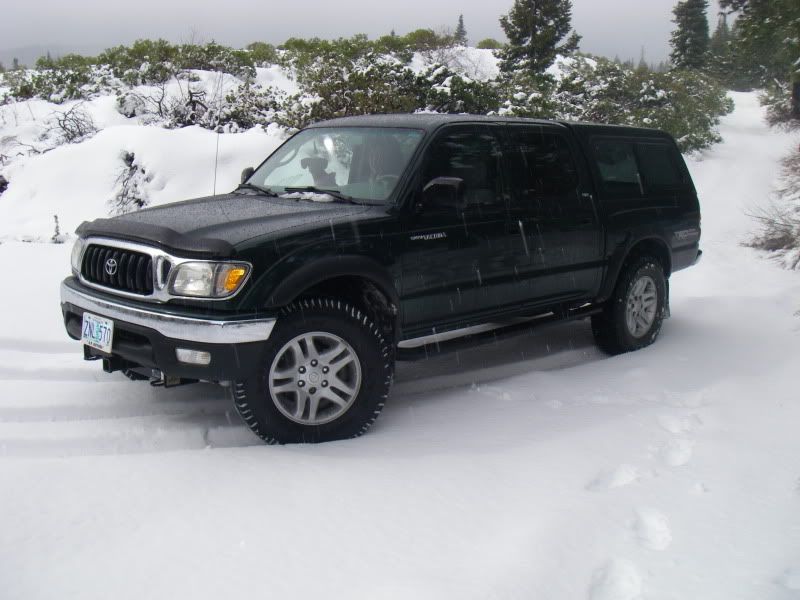 First mod was the grey wire mod, then the head unit(s)
Cheap power acoustik...sucked horribly, returned asap
Replaced it with a pioneer headunit, muuuch better.
Deck Plate Mod/AFE Pro Dry S
Painted the grill surround/plasti-dipped bumpers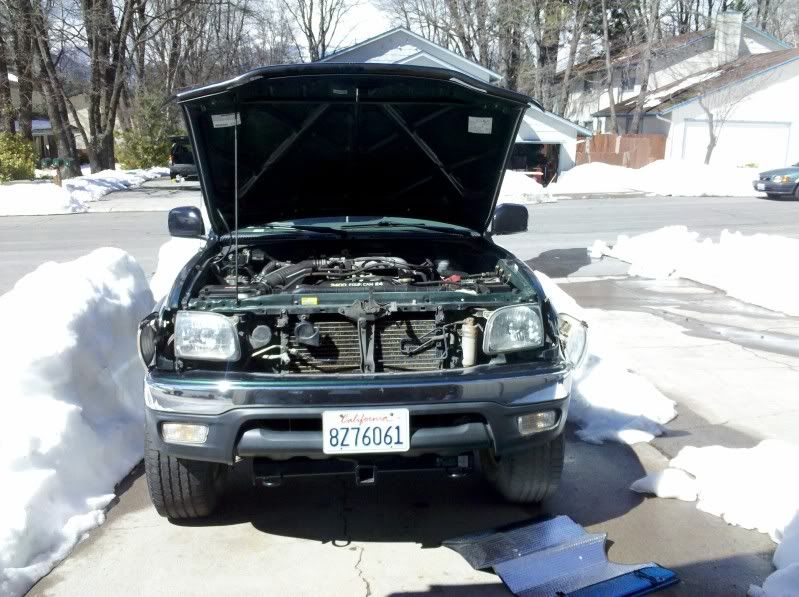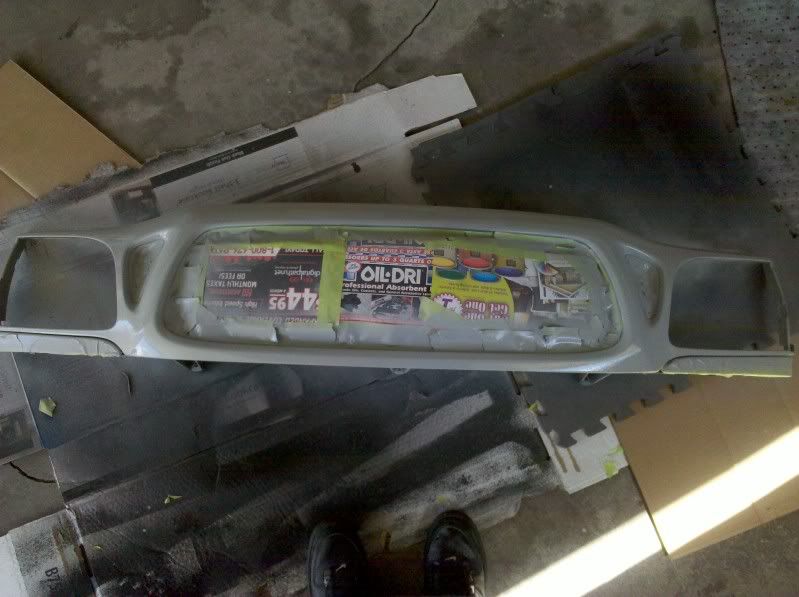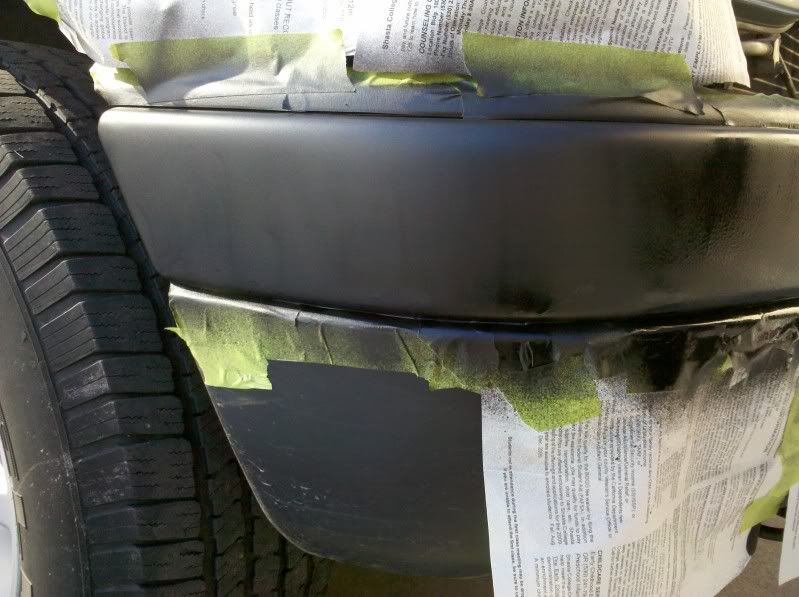 Painted Wheels
Before: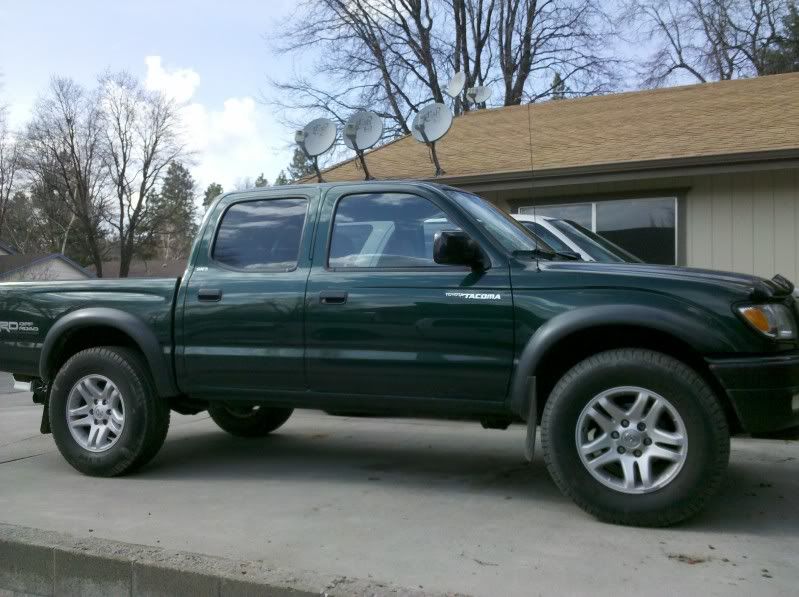 After:
Made a trip to wheelers!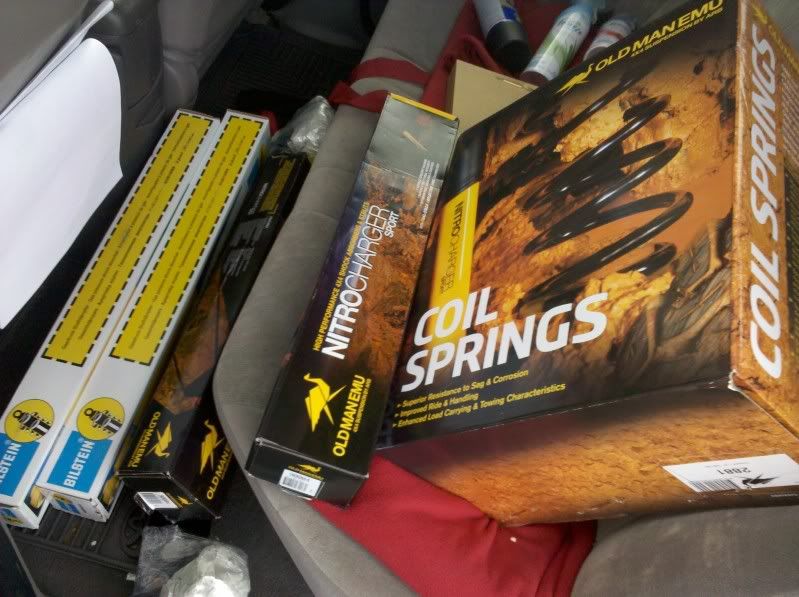 Installed couple days later.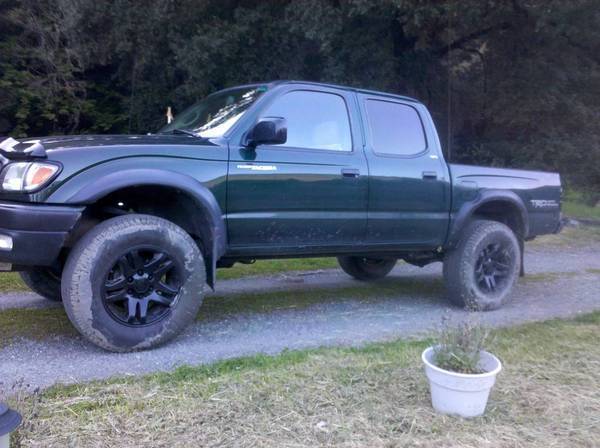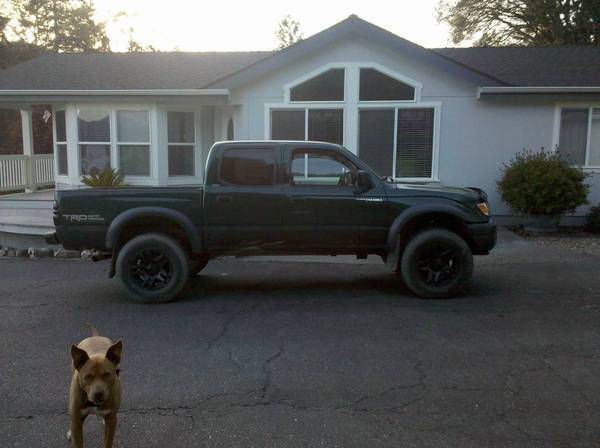 Sketchy wheel spacers from tacomacntry, waste of $50. Went to re-tighten em the next day and when taking off a lug nut one stud snapped right off. Ordered spidertrax that night.
Much better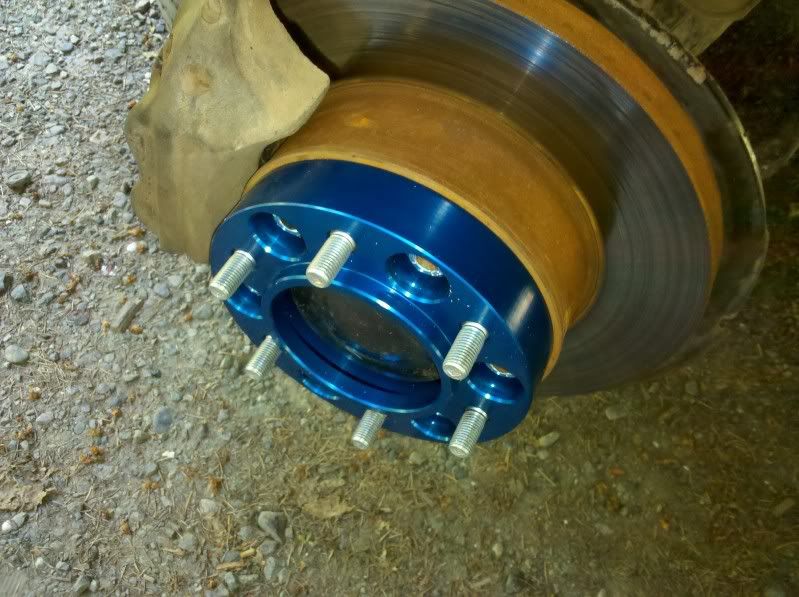 285/70/17 duratracs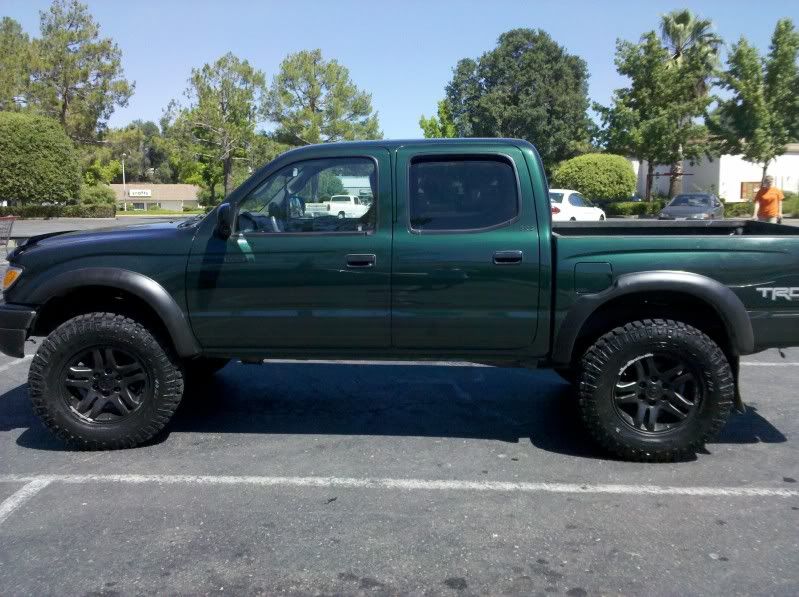 And now for some random pics I guess: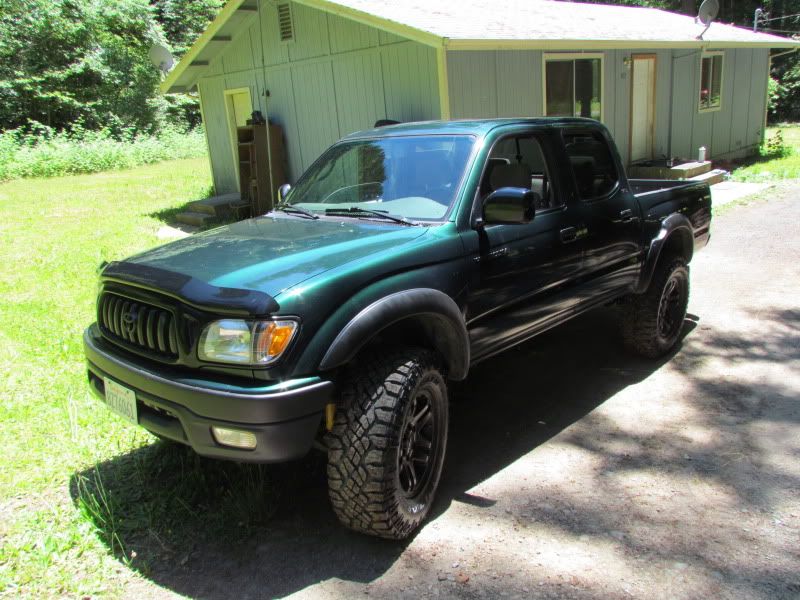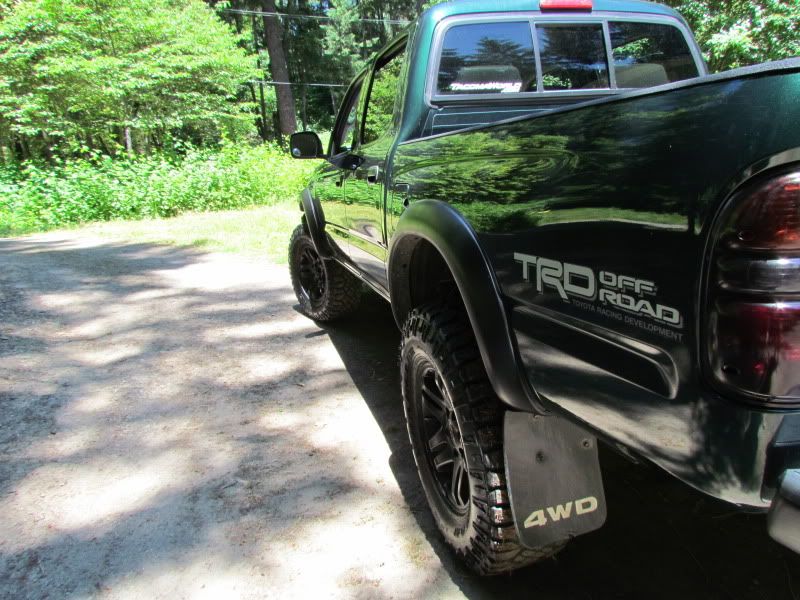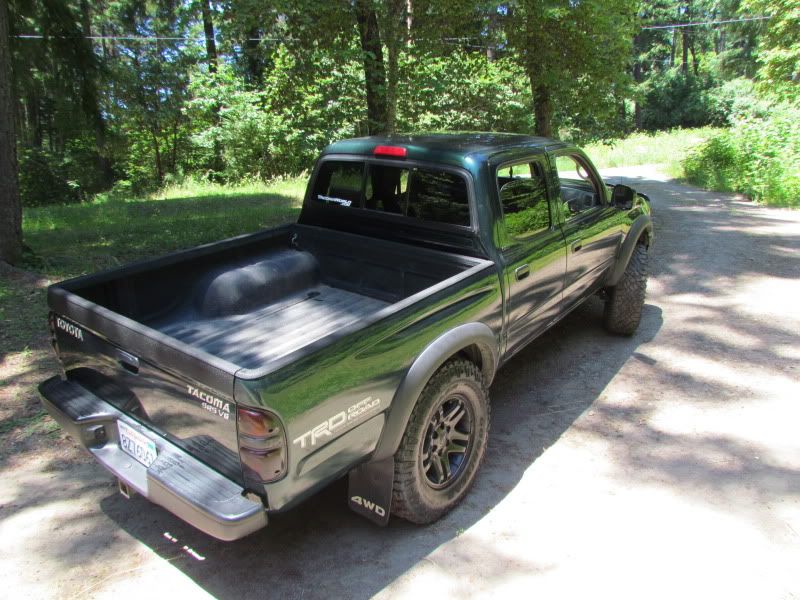 12-29-11
More random pics that are somewhat recent...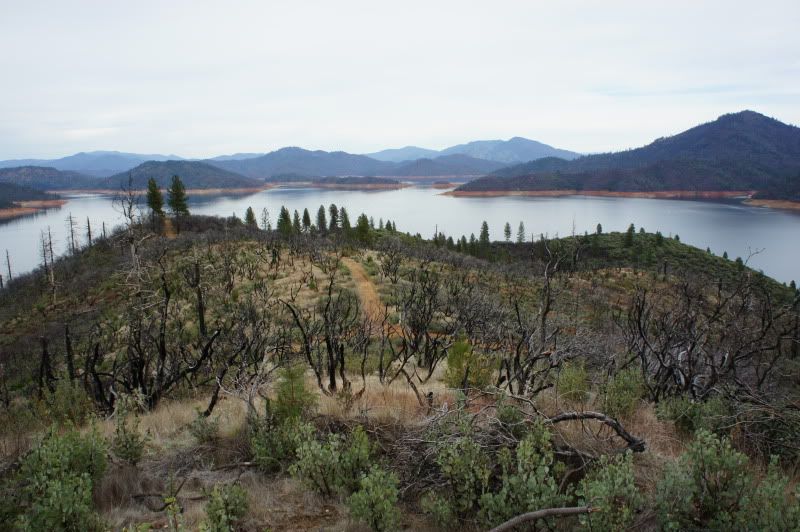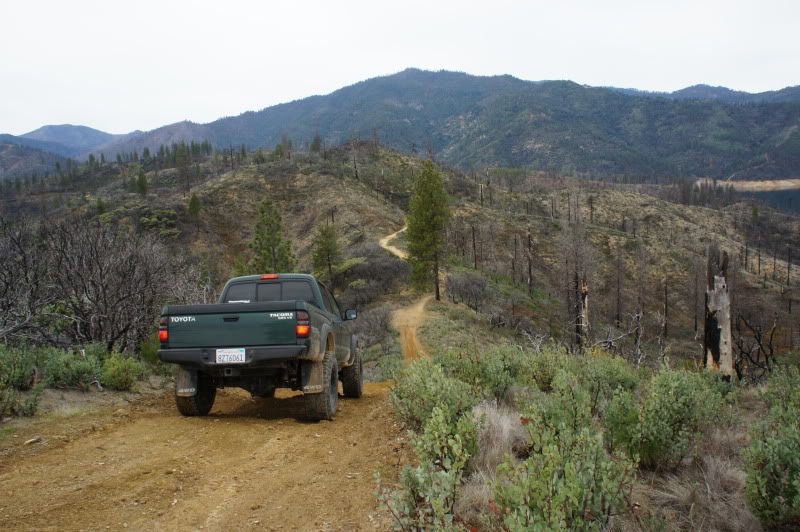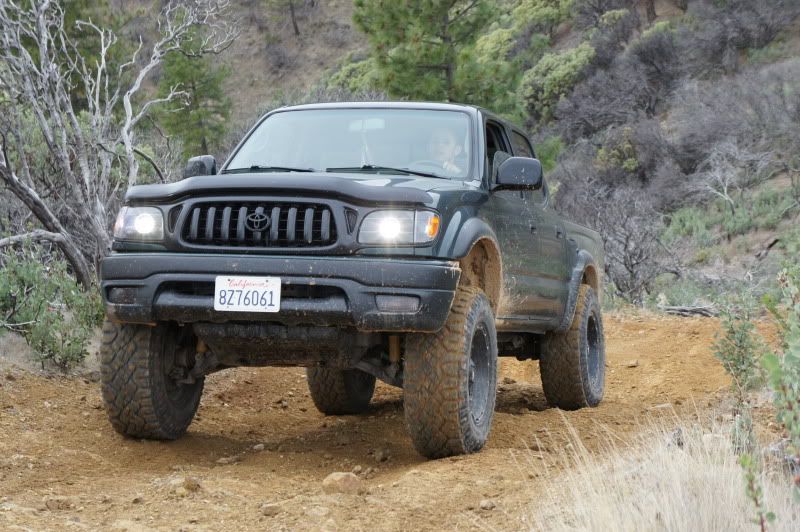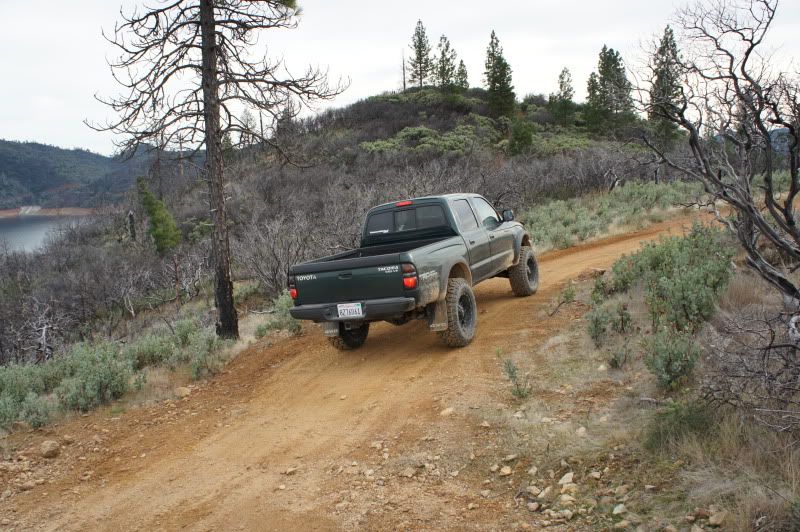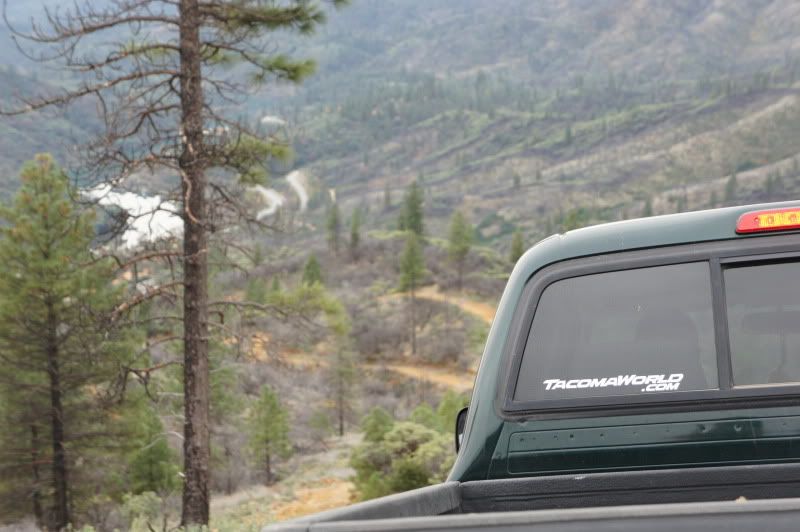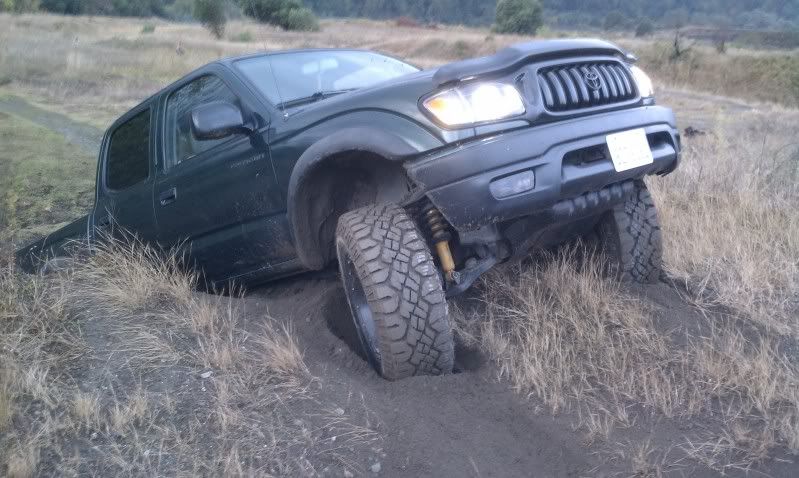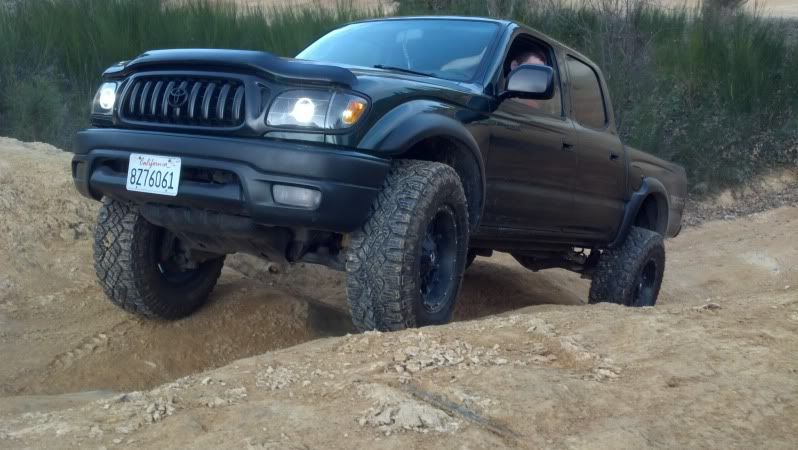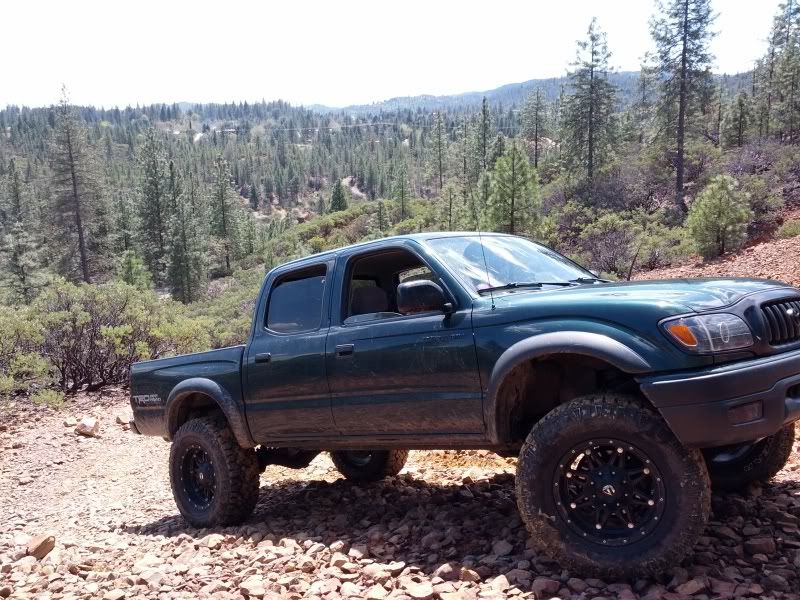 List of mods that I recall
Audio:
Power Acoustik 7" in dash headunit (sucked...returned).
Pioneer Avh-p2300 in dash headunit (legit).
Memphis Mono Amp (500w@2ohm)
Alpine Type R 12"
Rockford Fosgate 5 1/4 Components
Rockford Fosgate 2ch. Amp (components)
Suspension:
OME Nitrocharger Sports with OME 881 w/ 10mm top plate spacer
In the rear I had with 5100's and wheelers progressive 1.5" aal (
SOLD
)
Now I'm running 10" 5125's with
all pro
3" standard leafs.
All Pro 1.5" shackles and 882's sitting garage...been lazy
Old Wheels n Tires:
17" Fuel Hostage 4.5 BS
285/70/17 goodyear wrangler duratracs
Was 17" tundra/sequoia wheels painted black
Current Wheels and Tires:
15" Method Racing Double Standards 10" wide 3.5" BS
33x12.50 Goodyear MTR w/Kevlar
Performance Mods:
Deck Plate mod, AFE Pro Dry S filter, Wicked Flow Max 2.25 in/out dumped over axle, grey wire mod, Brembo blanks w/ Hawk LTS pads.
Random:
Painted grill surround, Plasti-Dip rear bumper, pd'd fender flares, pd'd chrome on front bumper, pd'd badges, pd'd floor pieces, tinted tails, red led's in gauge cluster (Green Now), Green Led's in AC Panel, Green Led's in shifter, anti-sway kit, energy suspension steering rack bushings, Mini d2s Retrofit. Steering Rack slip joint welded (awesome mod).
Future plans in possible order:
OME 882's (w/10mm spacer) (will do after bumper)
New leafs...All Pro, or Chevy 63's. (DONE)
Sliders! (DONE, TG)
Relentless or Elite Plate Bumper and winch. (DONE) down payment placed on relentless.
Re-Retrofit my hella evo-x projectors with some fxr's
Satoshi Grille
33x12.50x15 MTR w/ Kevlars hopefully soon!
Snorkel and SC hopefully!