Ok i got this truck on april 20th it is a 2003 Toyota Tacoma TRD 4x4 v6. This was probably the happiest day of my life. As soon as i got her i found tacoma world and began to do some small mods.
I am a college student so the mods are limited for now, but its great to be apart of this forum. Please leave me as much feedback as you want, enjoy my build.
Thanks and Godbless
Most recent:
As of 01/09/13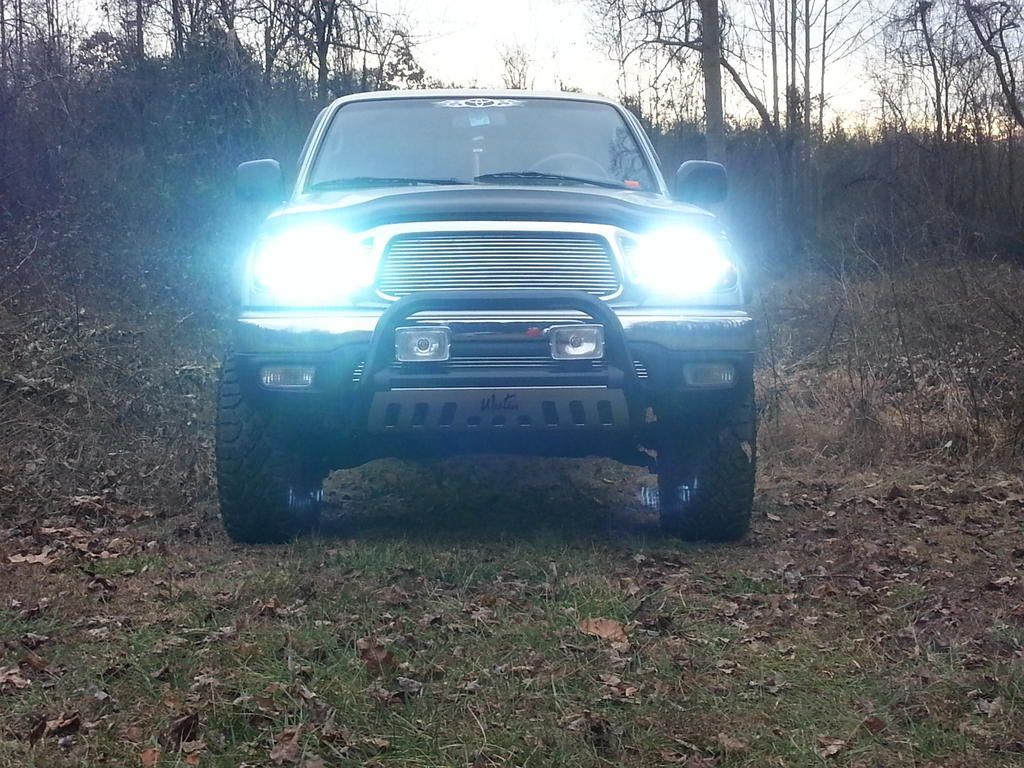 Mods
-265/75/16 Goodyear Wrangler Duratracs
-Caltrend seat covers
-billet grill
-16in
moto metal
wheels
-black low-rise tool box
-westin bull bar
-bug shield
-vent visors
-night shaded tails and corners
-tinted windows
-mag light mounted
-lights for the front floor boards
-strobes
-K&n CAI
-Flowmasters super 40
-KC highlites for bull bar
-smoked corners
-smoked tailights
-billie 5100's all the way around
-HID 10K headlights
Future Mods
:
-Weather tech floor mats
-Halos
Out enjoying the mountains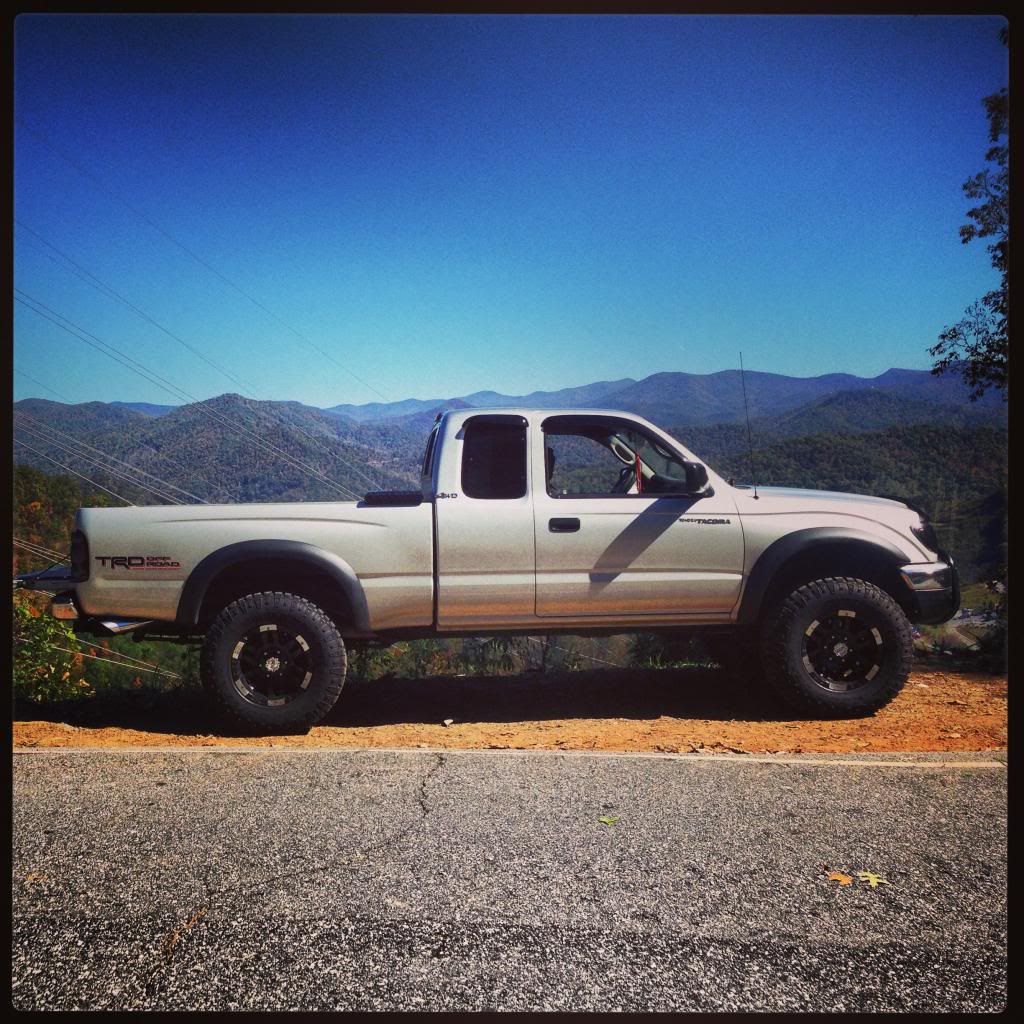 Currently 6-21-12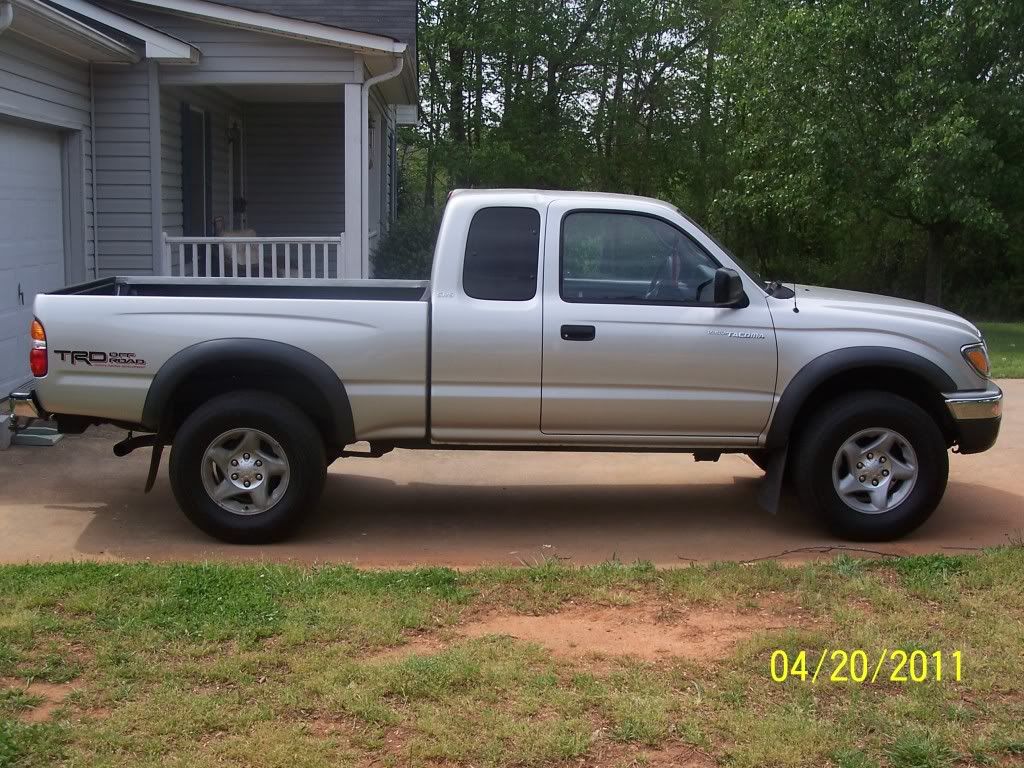 Completely stock 2003 Toyota Tacoma
My first mod's were seat covers and floor mats, just some cheap ones from Walmart. Then I bought a Mag light and mounted it in my cab, because you always need a flashlight.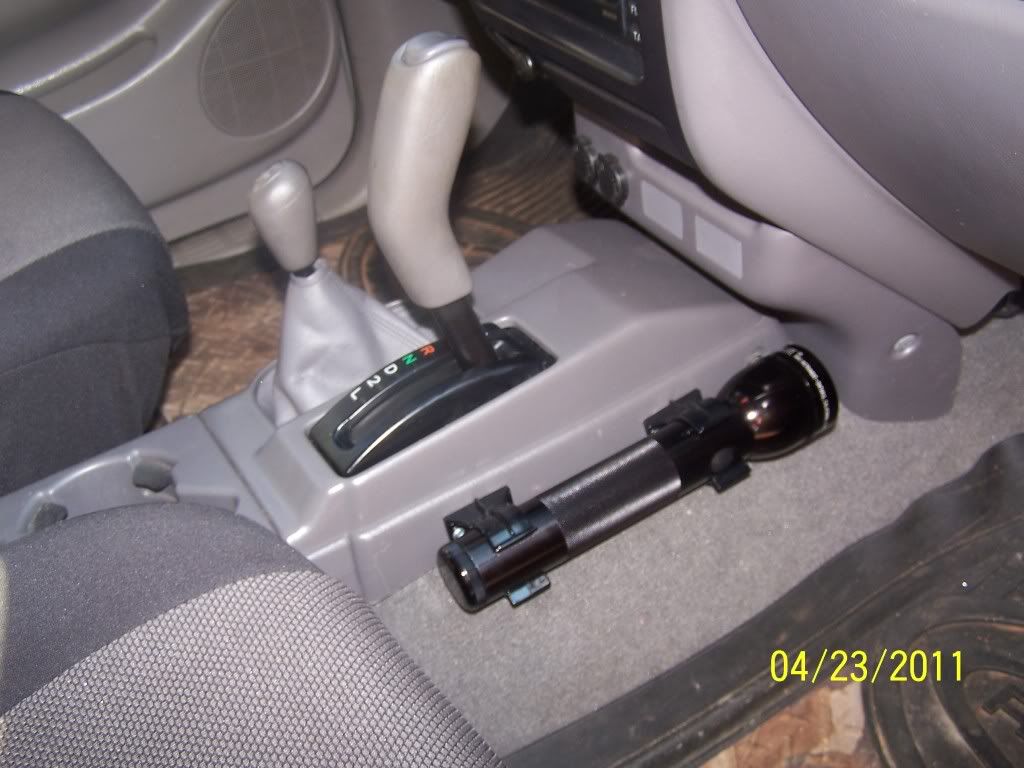 Then I went to lowes and got a black low-rise toolbox.
And heres a side view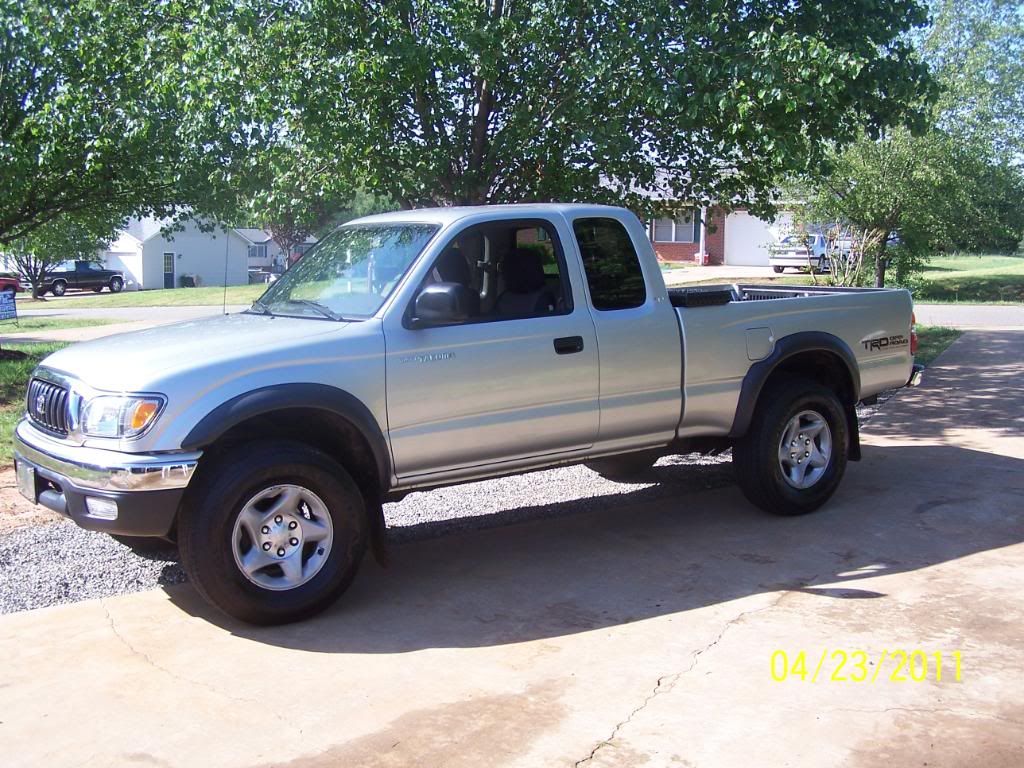 Next I added a K & N Cold Air Intake.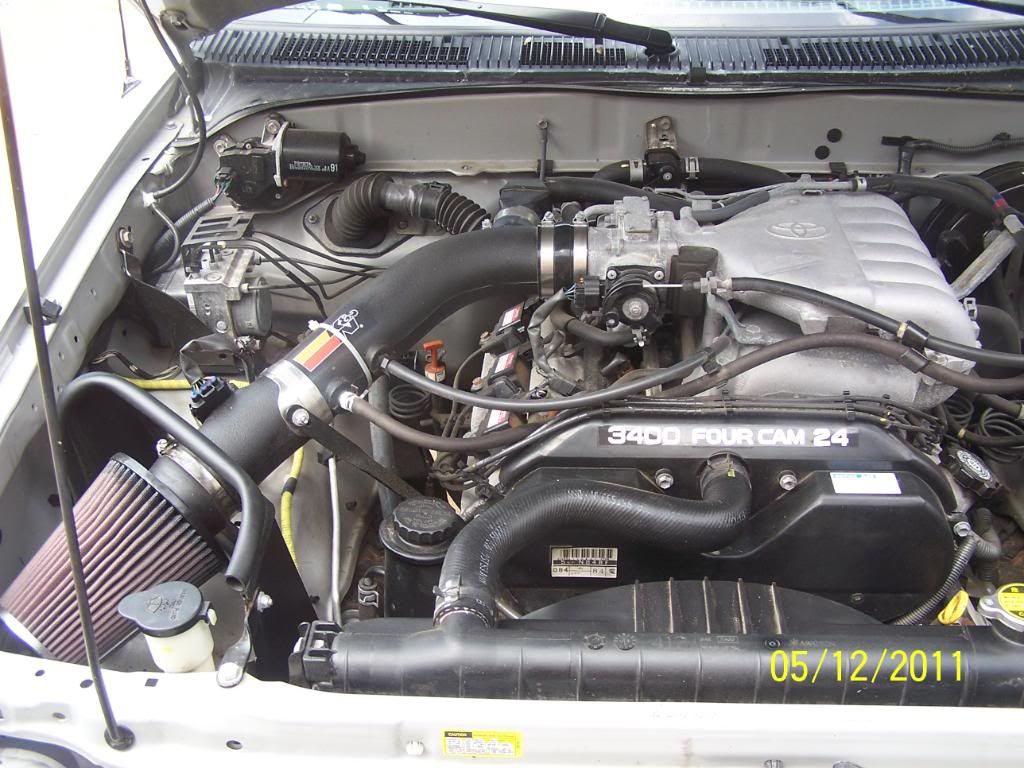 Then came my Bug Shield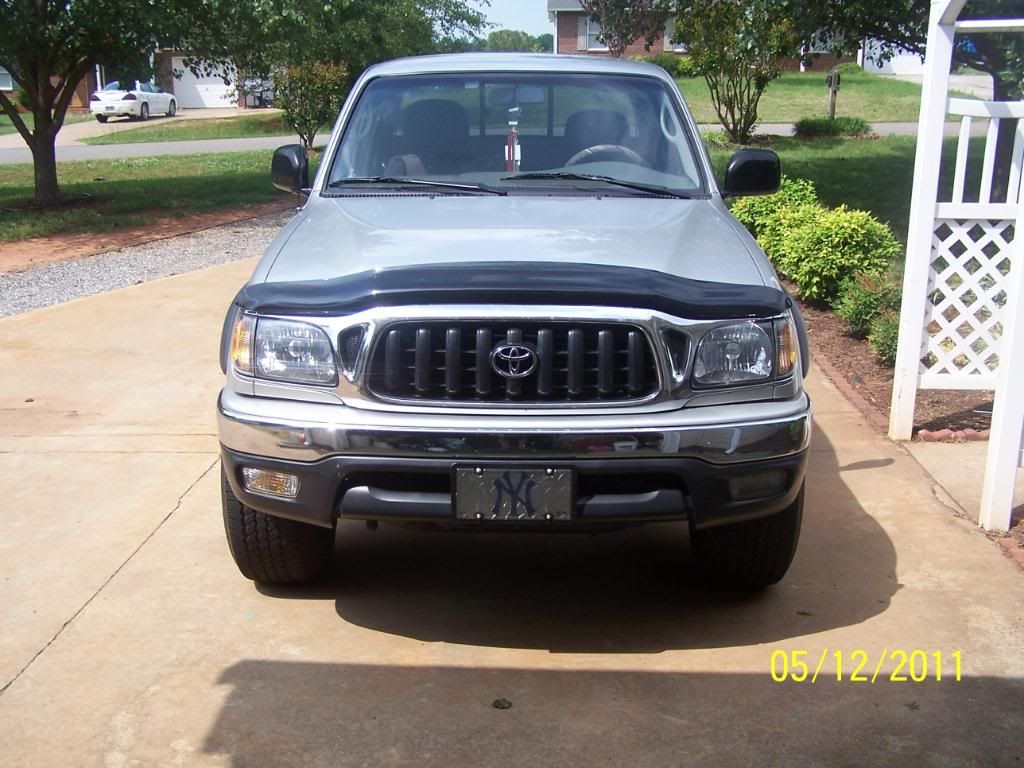 Then I blacked out my taillights with some Nightshade.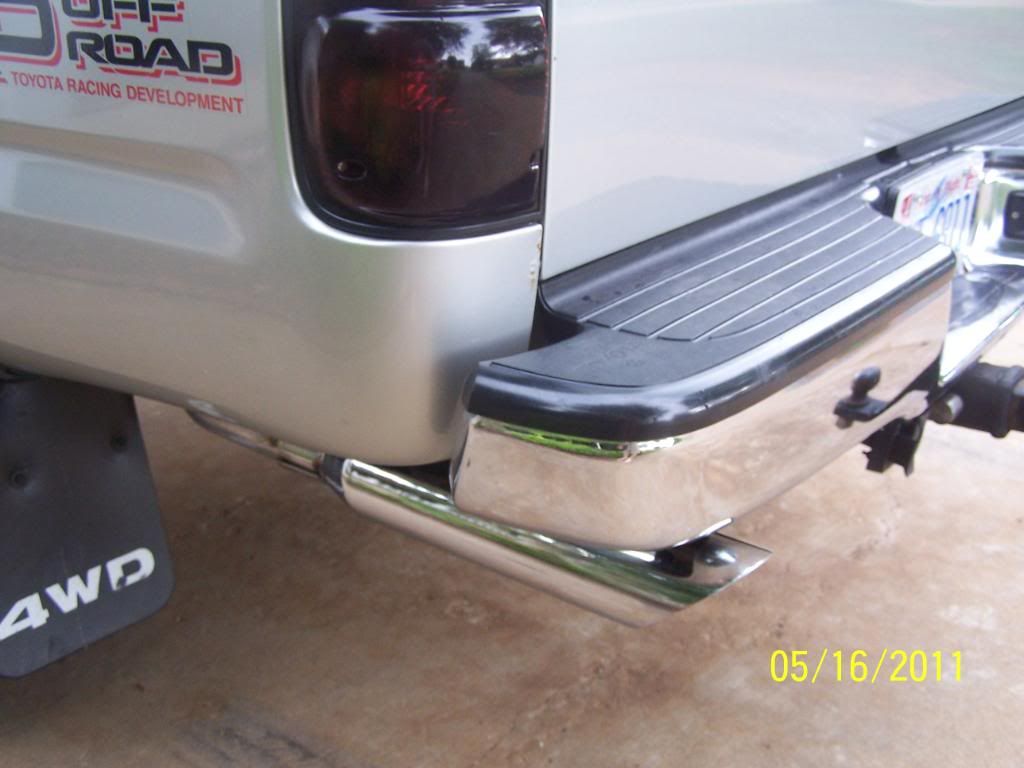 Then I also added a flowmaster muffler with @ chrome tips.
Eventually I got my rims which are Moto Metal 951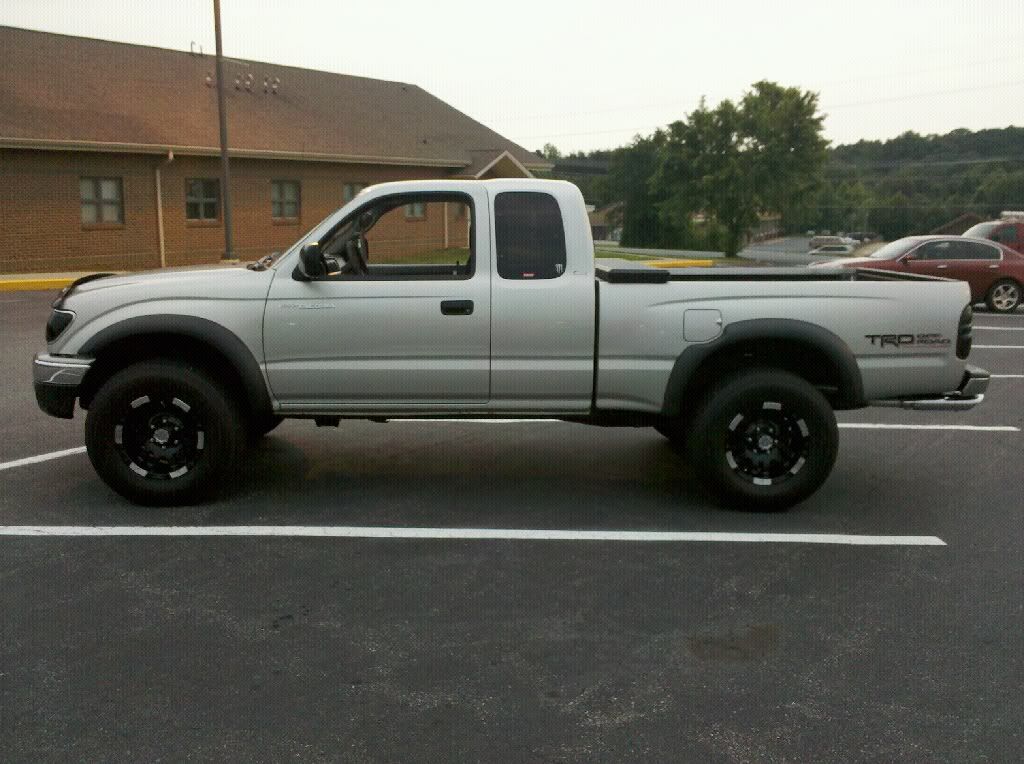 I also painted my fender flares and the bottom half of my front bumper with some gloss black paint.
Then i got a Westin bull bar and some KC hilites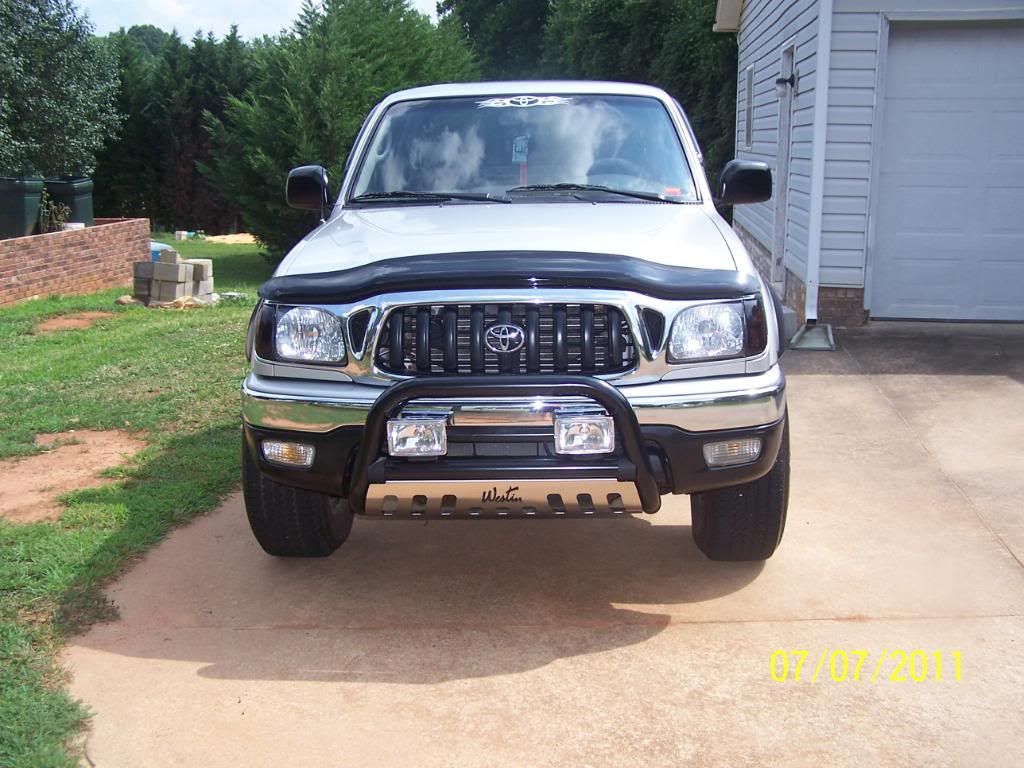 Here it is before..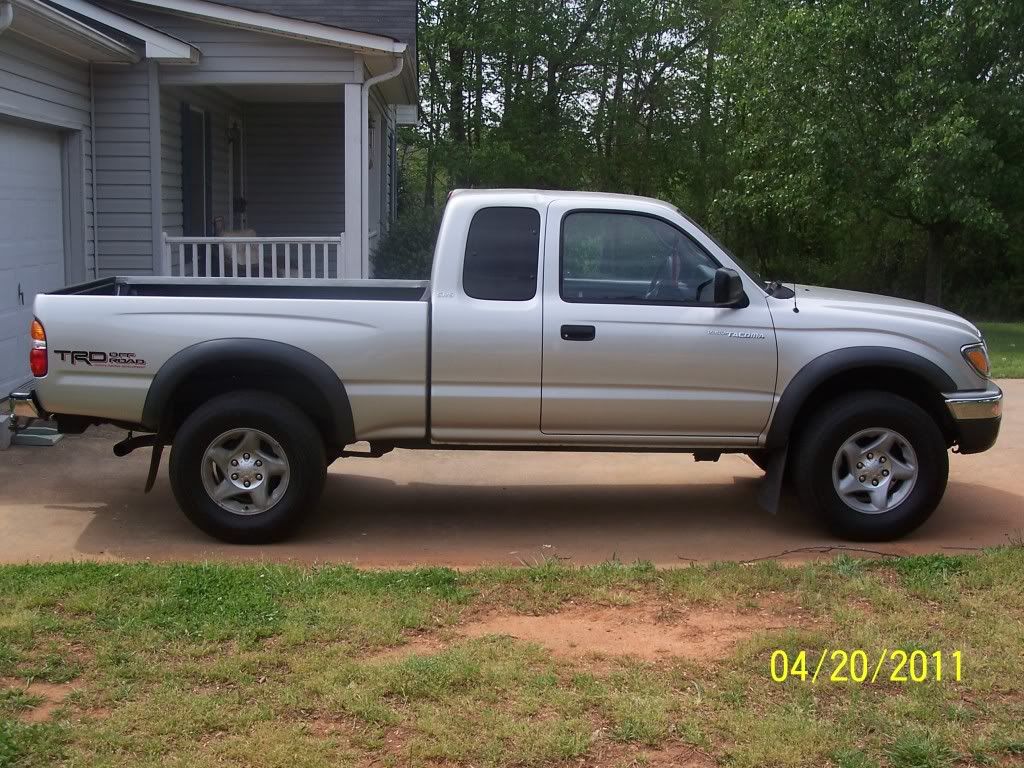 Here it is now....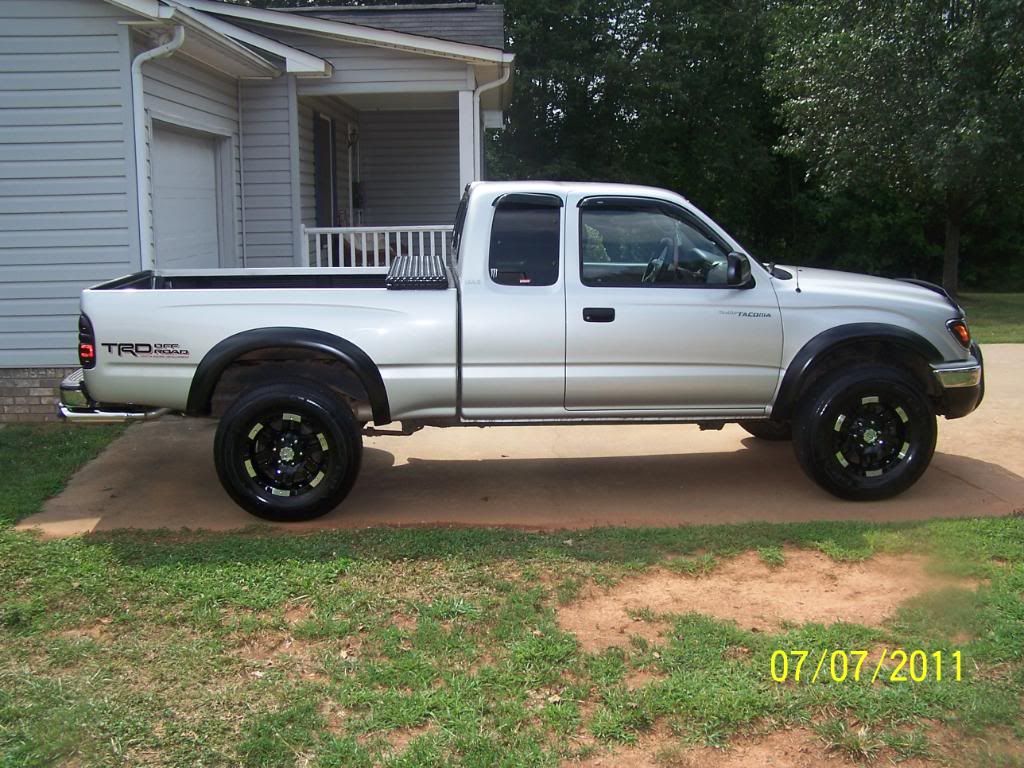 Then after all the mods are done...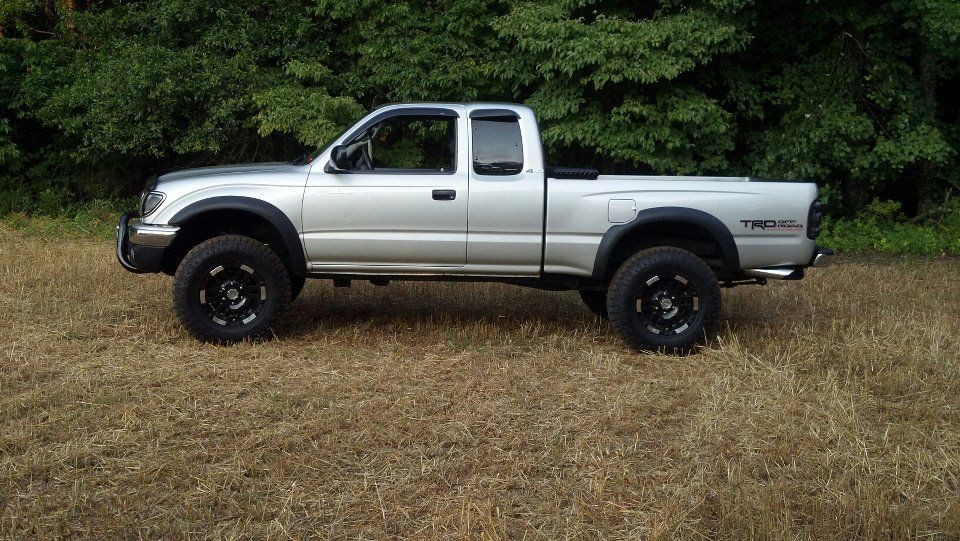 DOing a little wheeling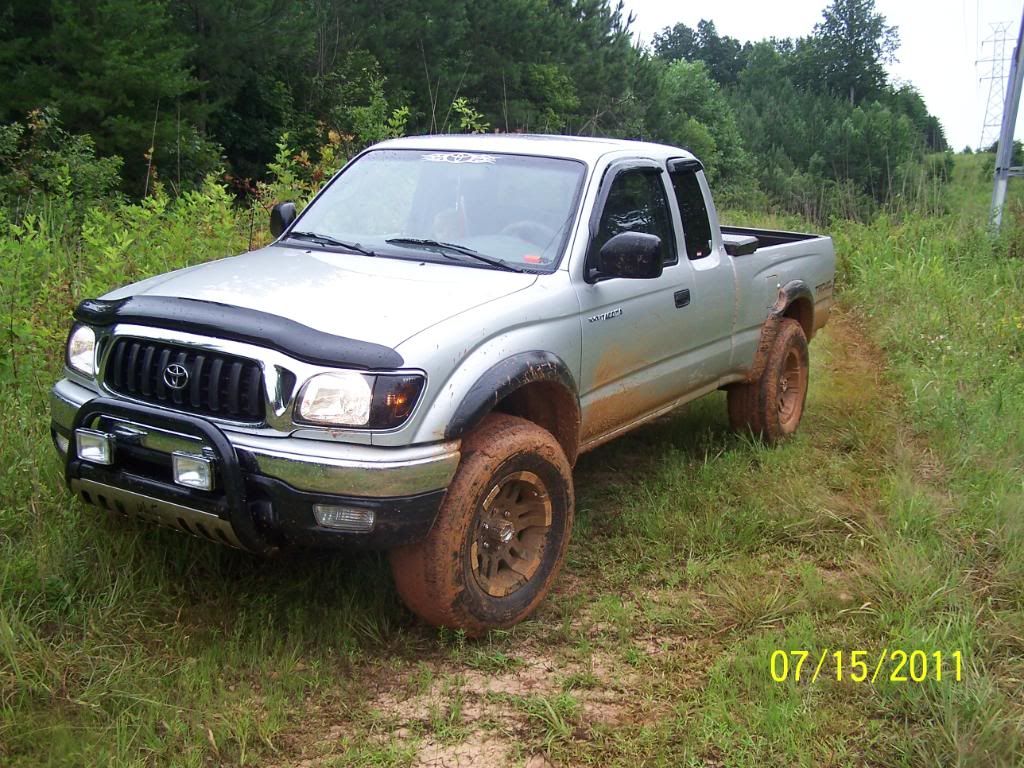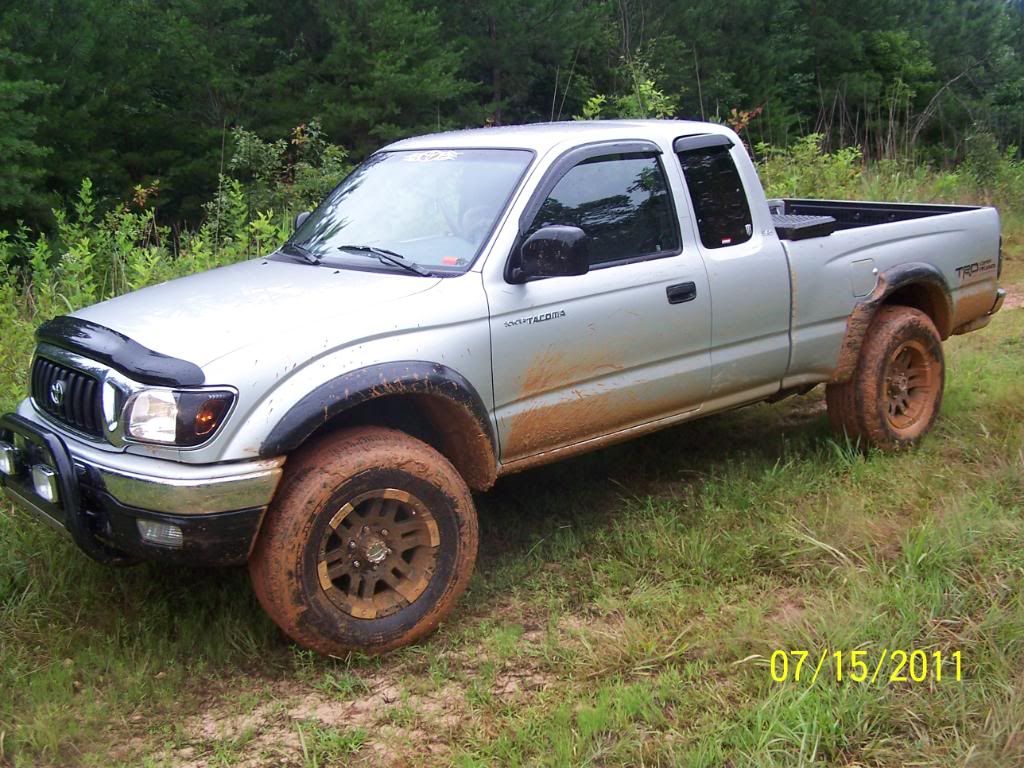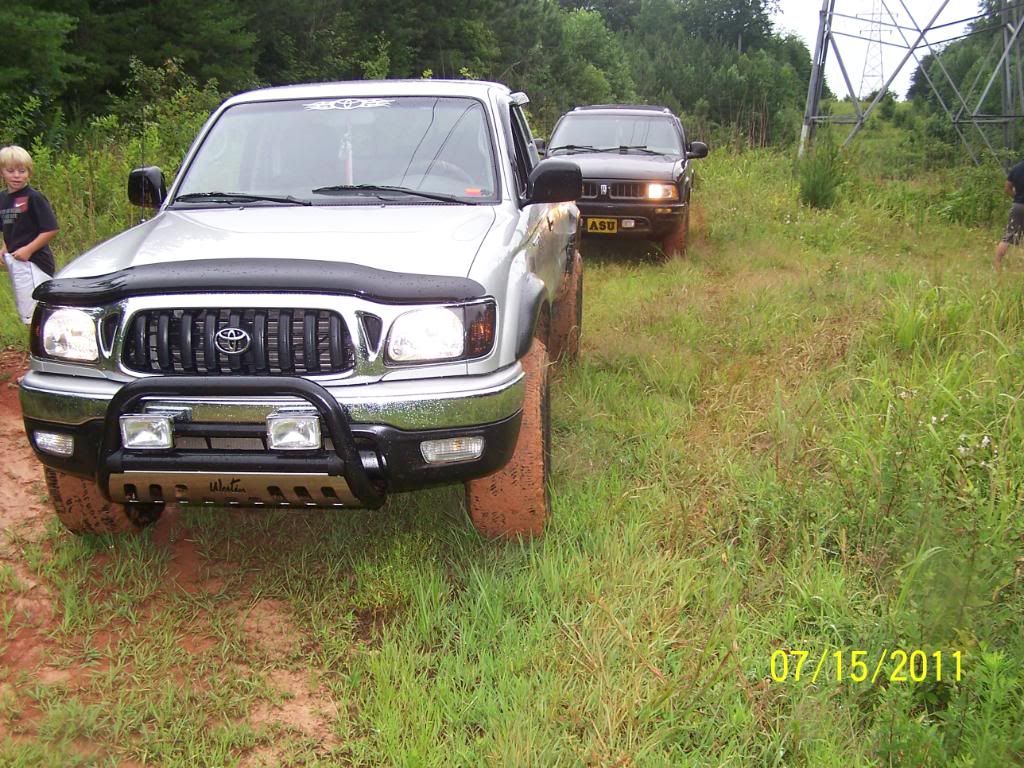 Blue Ridge Parkway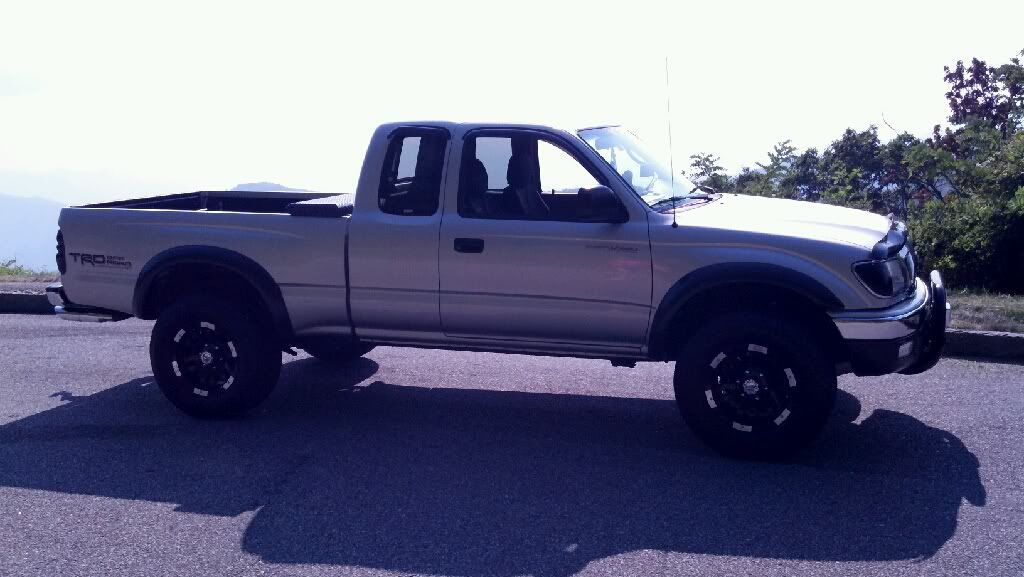 Heres a most recent pic. leme no what ya think. Finally got my lift on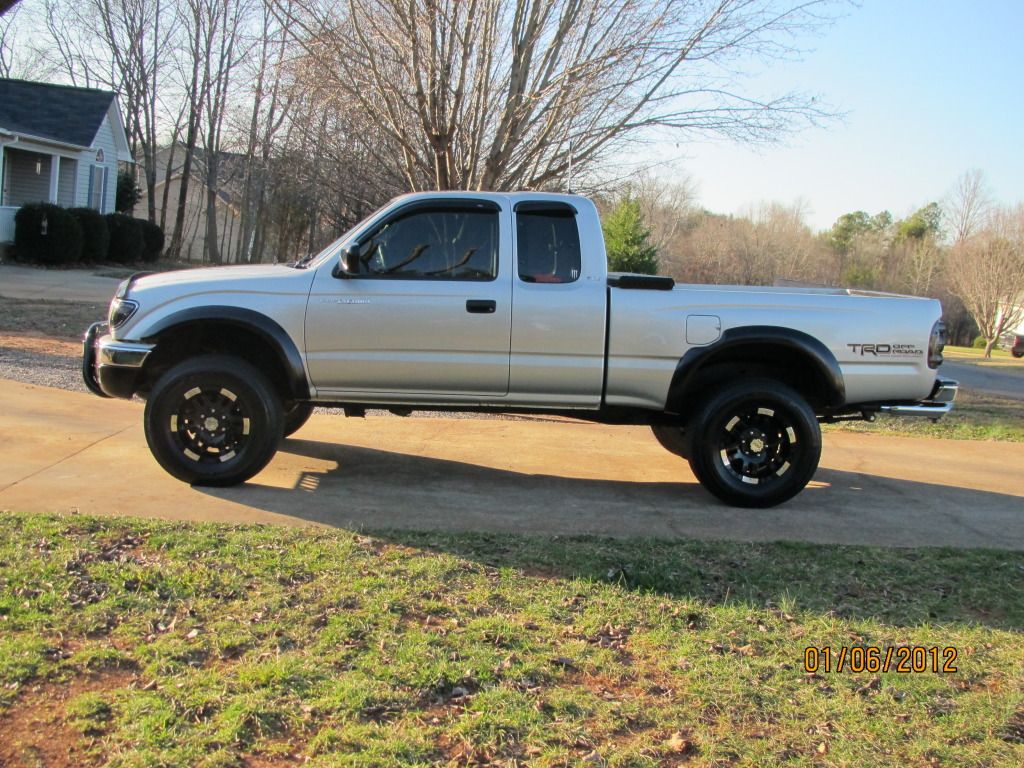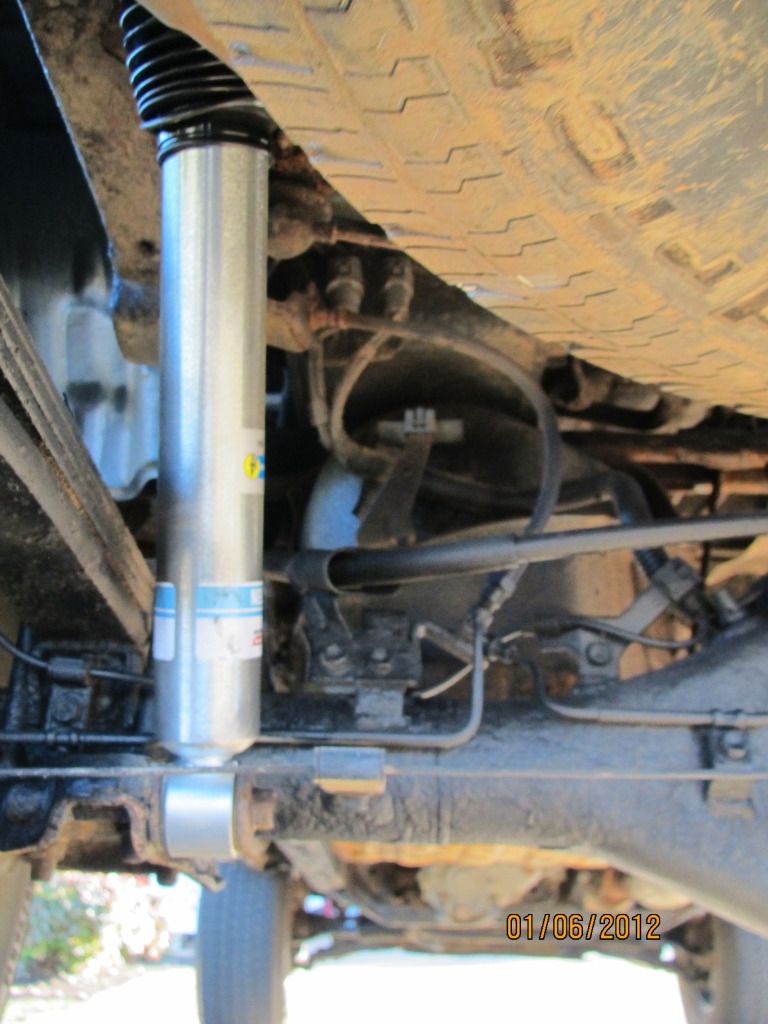 And a Billet Grille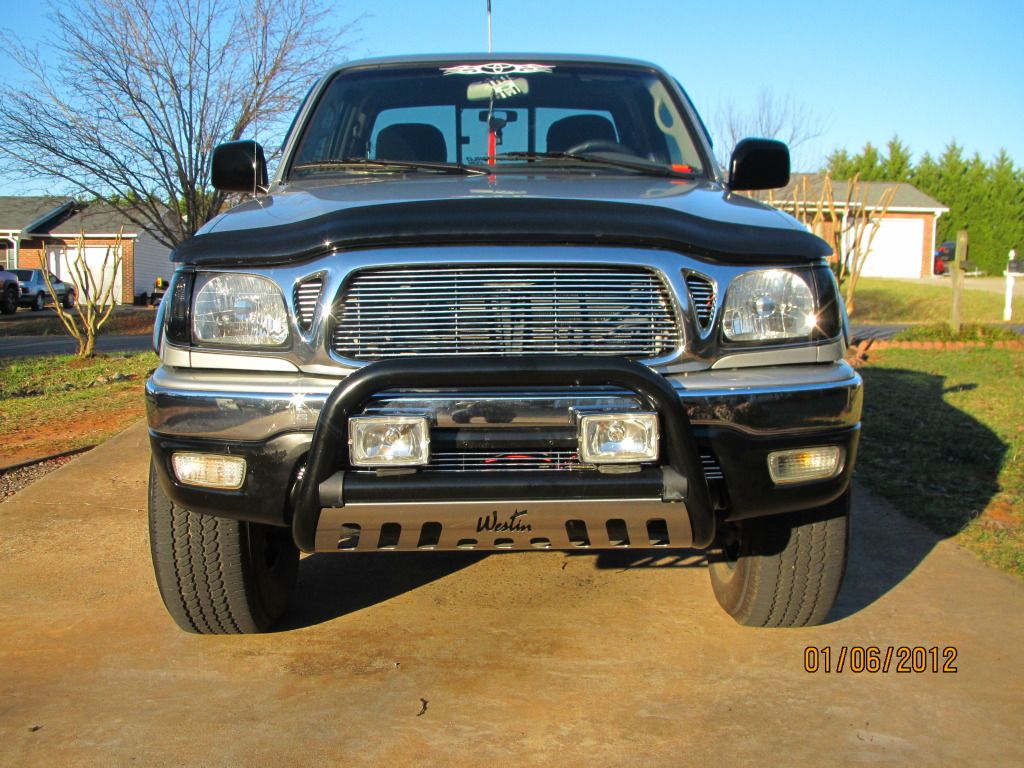 I also got an Uniden 520xl cb radio for christmas
installed it in my ashtray.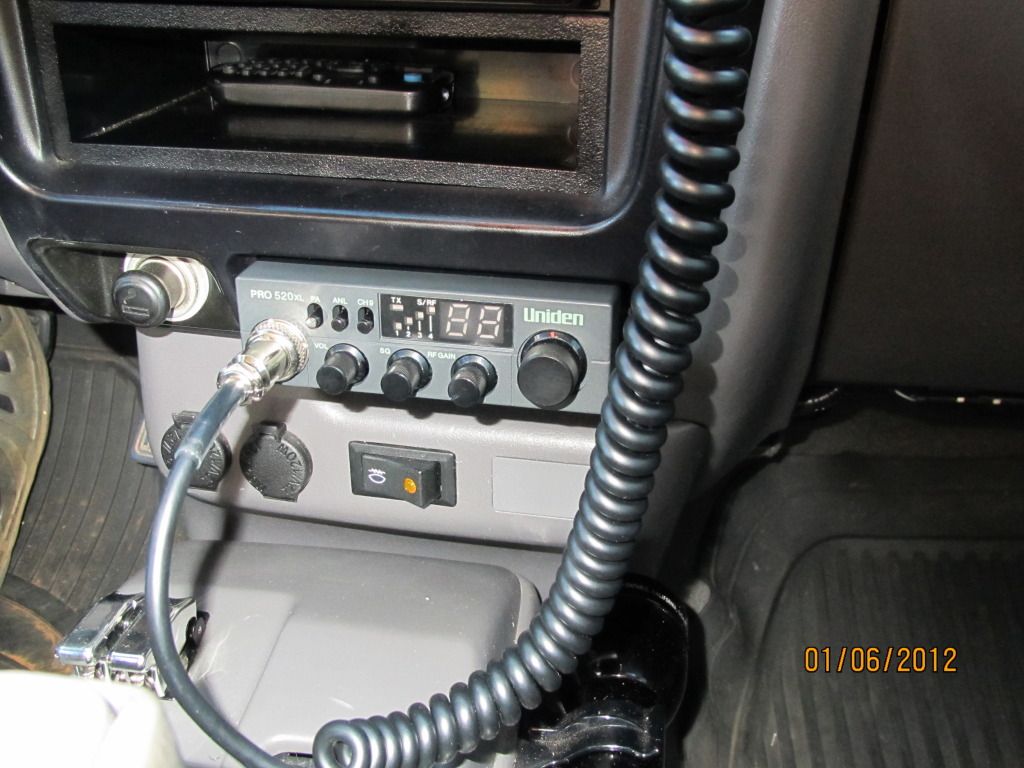 TRD badge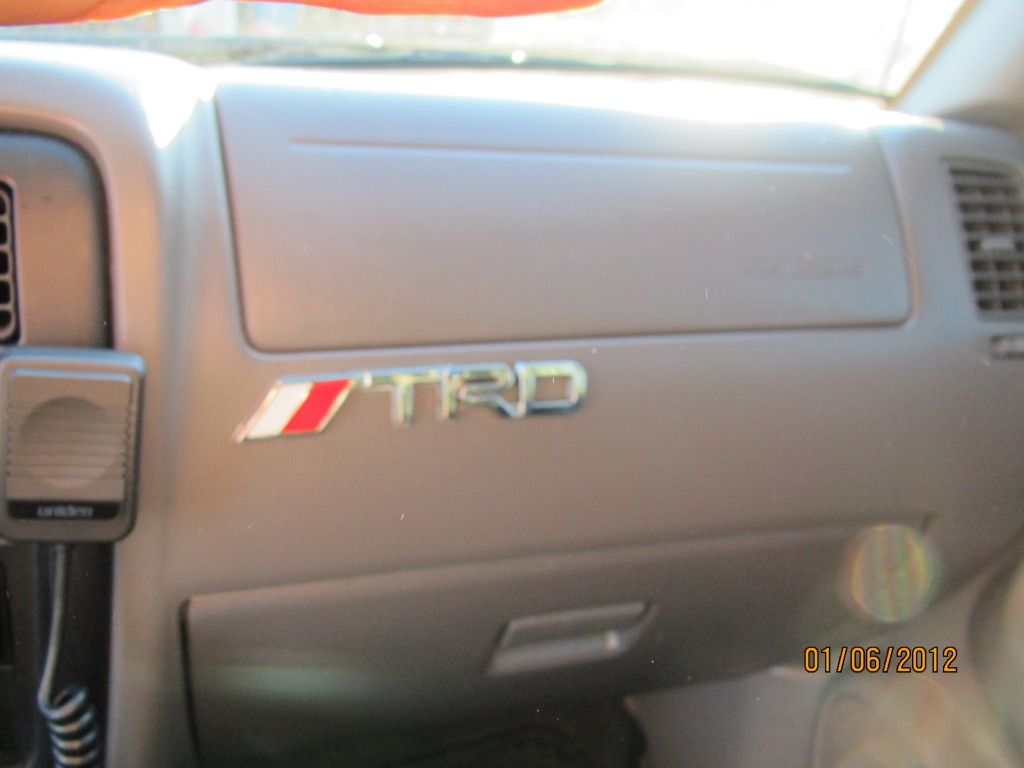 New Tails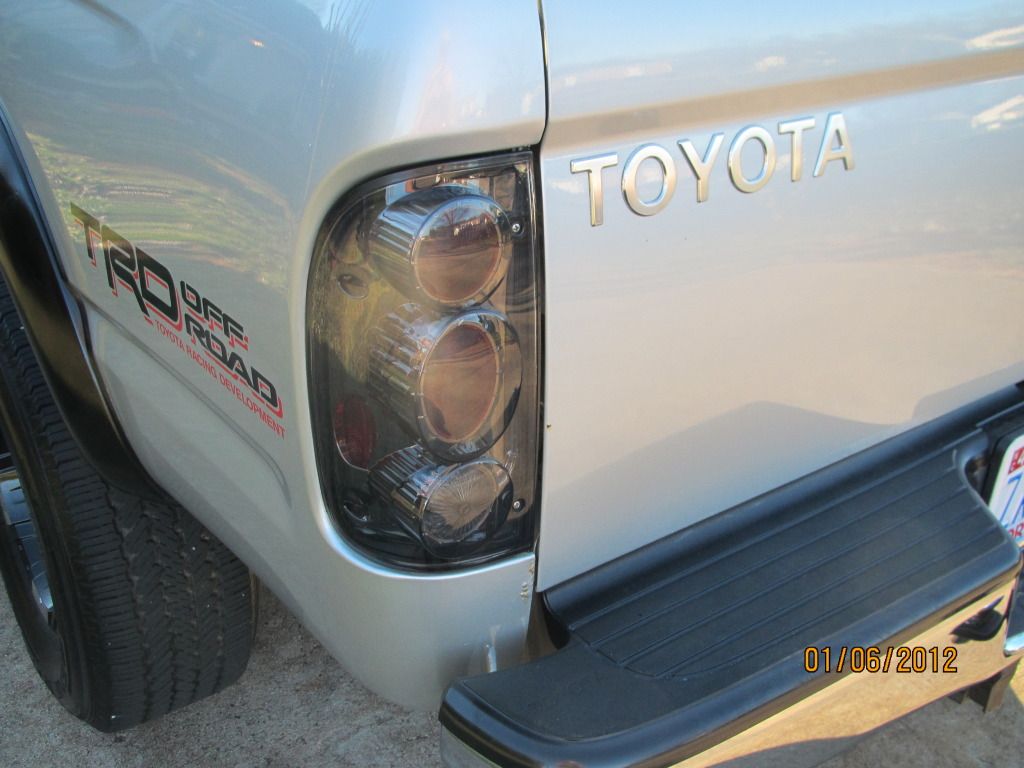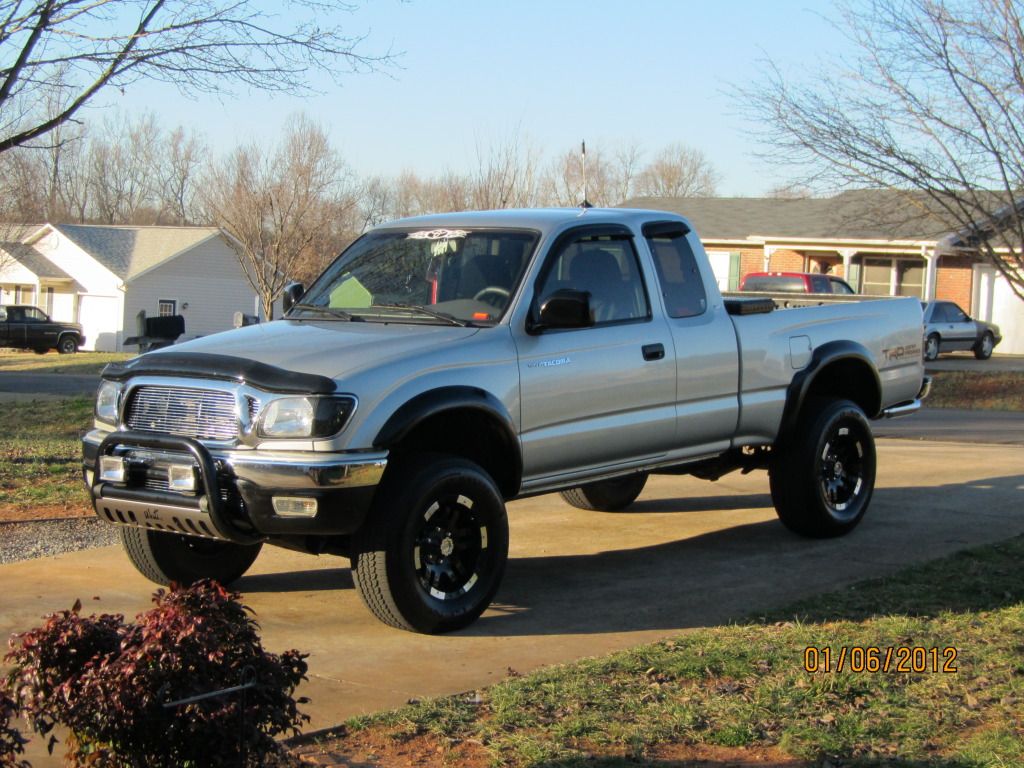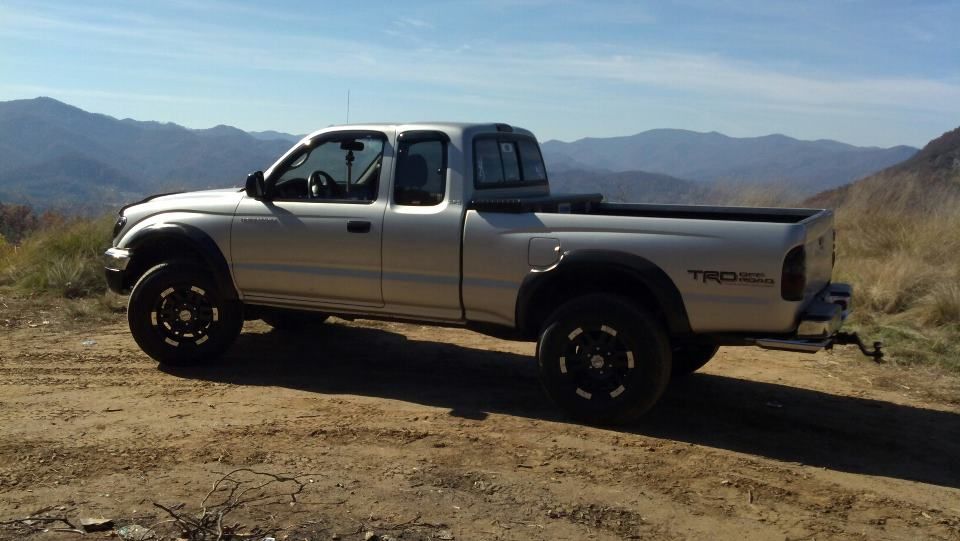 Heres a recent pic of the ole taco
Doing a little farm work (7/27/13)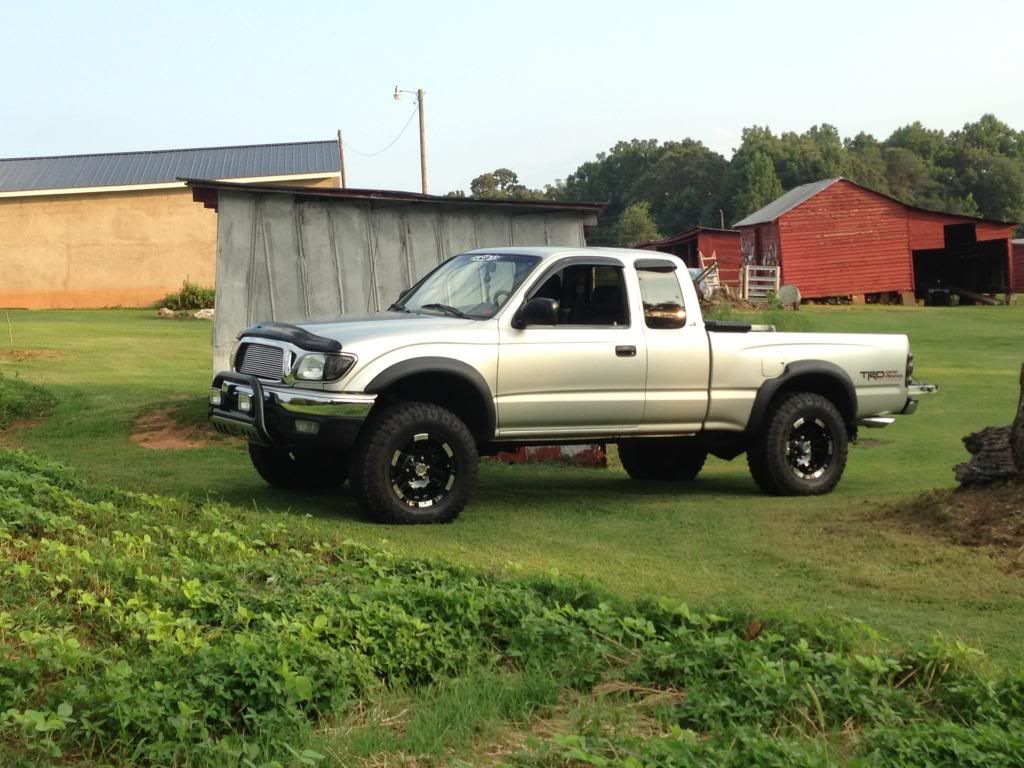 Having both my babys at school is great