New rig! Been shopping around for a new truck for about a year, originally was looking at a second gen Tacoma, didn't work out. Realized I can get a 3/4 ton for the price if not less than a used prerunner. With me going to school for welding and the jobs im wanting to get into a 3/4 would be a better fit in the long run. Ended up buying a 1999 Dodge 2500 cummins turbo diesel with a 5-speed standard. Had some goodies on it already and got a killer deal on it. Truck has only 98,000 miles and its a 99 while my 98 Tacoma has 264,000. The dodge is basically a big version of my Tacoma. Mods it came with were mods I was gonna do anyway and worked out cheaper buying it with them then adding them after.
If yall are interested I will continue to post pics of mods, I understand its not a Tacoma but its still a project I can work on and enjoy. I will miss my Tacoma but this is a way better fit for me.
Mods:
-Ranchhand bumper
-Third gen cummins alloy wheels (painted black)
-wrangler duratracs
-Cab Lights
-Air dog fuel filter
-Glow shift gauges (need to hook them up, truck came with just the pillar)
-Jensen radio
-Straight piped exhaust
Future mods
-Towing mirrors (ordered, installing this week)
-new cb setup (cobra 29 ltd, 4' firestik)
-Smoked headlights
-My hellas
-Welding Skid for work.
-Smeding Diesel 5" Exhaust with muffler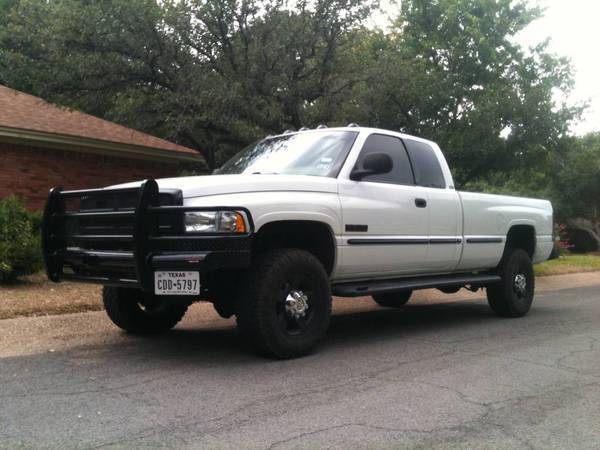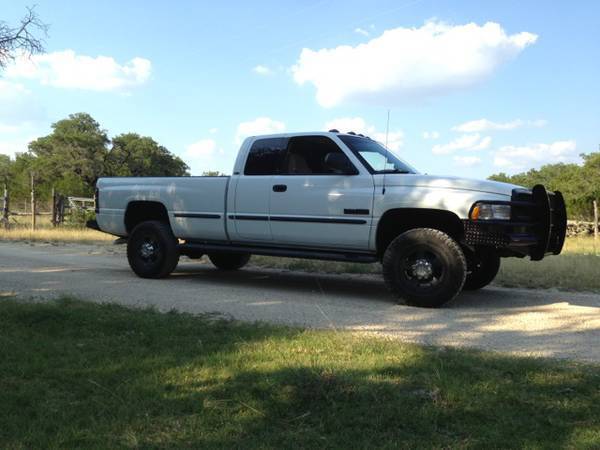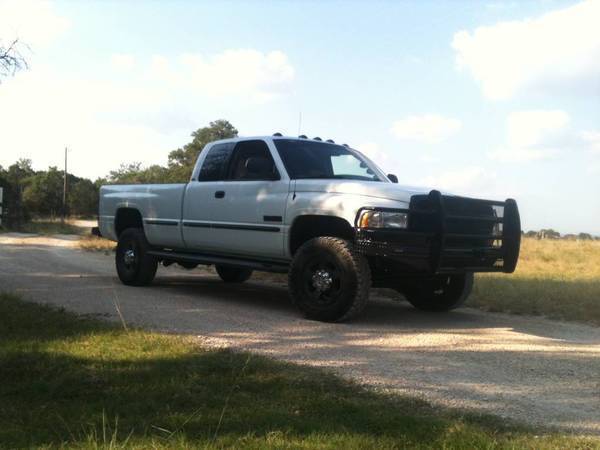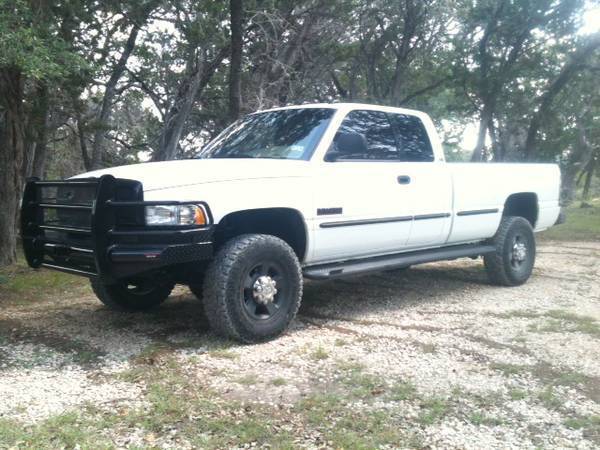 Day I brought it home!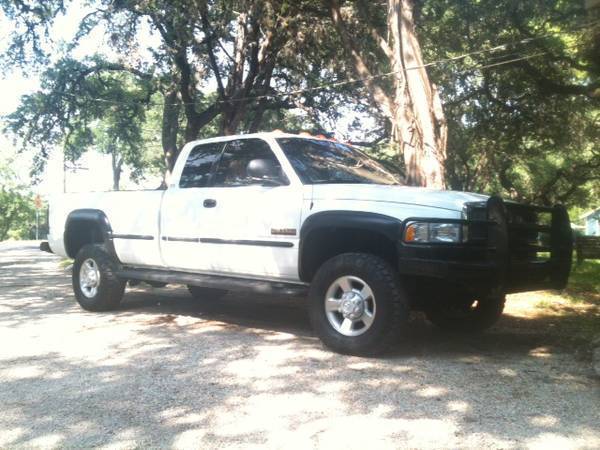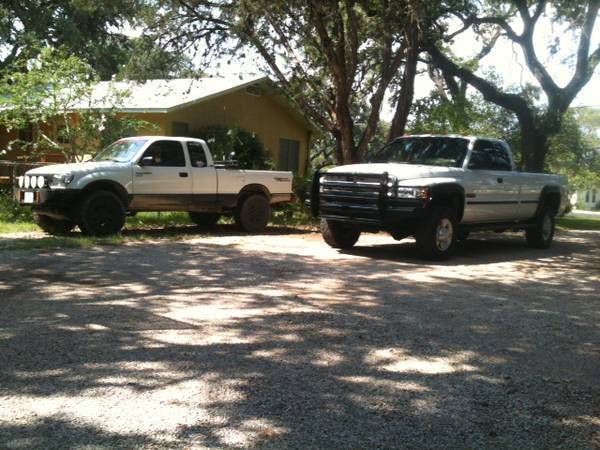 -Tuner (not sure when and what yet.)
NEW BUMPER!!!---> Building new bumper, current custom is way to heavy and killin my mpg and im building a new one. Build for thats on page 2 =)
NEW BUMPER IS DONE!!!
GONNA BE TEARING HER APPART IN THE NEXT MONTH OR SO STARTING THIS WEEKEND!!!!
New mods include
-New front bumper
-Raptor grill (Thanks BAMF for the letters)
-Remove headache rack (killing mpg and the wind is tearin me down and i just wanna change) (DONE!!!)
-Gonna build a bed rack//bed bar (DONE!!!)
-Wheelers type a wheels (Now that i found some that fit my rig!!!!)
-New Cb (cobra 29)
-Firestik II Antena (DONE!!!!
Feel free to leave your opinions! I always look forward to other tacoma feedback!
what ive done so far.
-wrangler durarac tires (31, 10.5, 15)
-painted stock wheels
-home made headache rack/bed rails KO-ed
- dual 3' CB antennas (KO-ed)
-cobra cb
- smoke tail lights. (KO-ed)
-custom built Back Bumper
- custom built front bumper
- removed pinstriping on the side
-added TRD off road beside graphics
-Added sockmonkey TACOMA tailgate graphic
- redid my headache rack and remounted the Cb antennas and added some backup lights
- 4 more Hella lights mounted on headache rack (custom) (KO-ed and rearranged)
-Line-X the bottom side pannels.
-LED amber turn signals, and LED brake and turn lights on headache rack
-black low profile tool box. (Second Pagehas toolbox pics and installation ect)
Currently looks like this...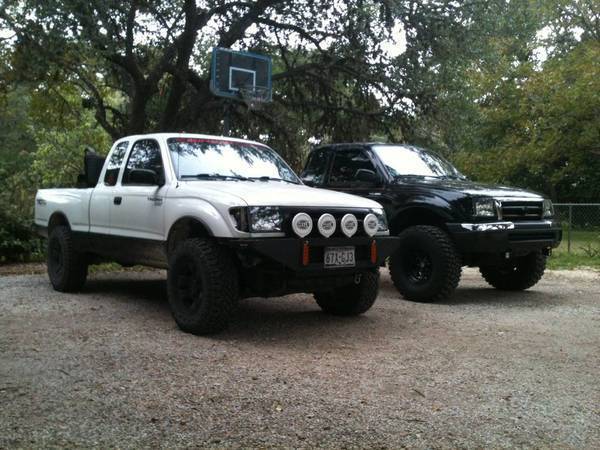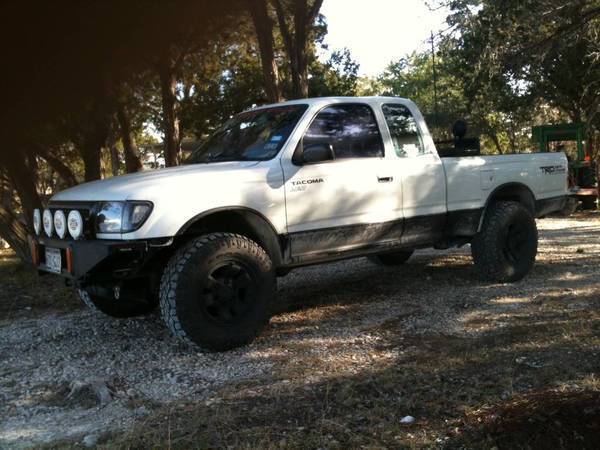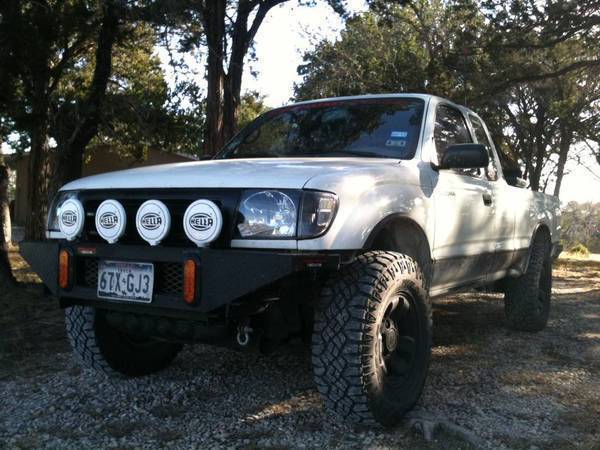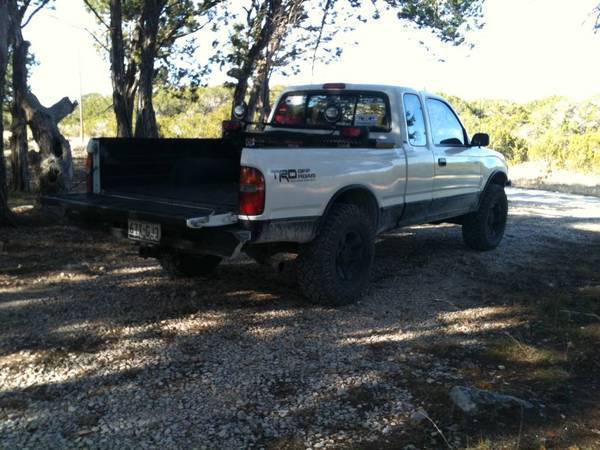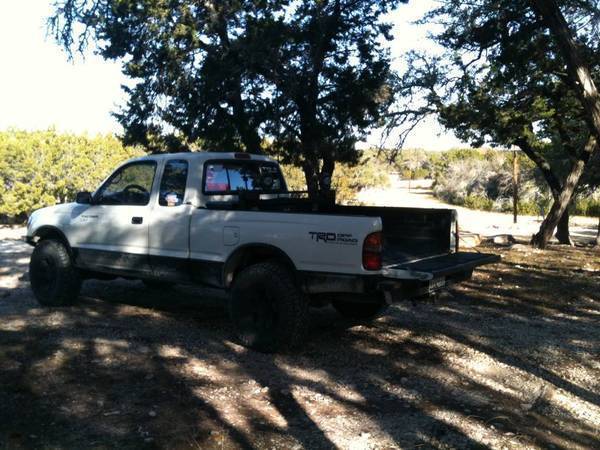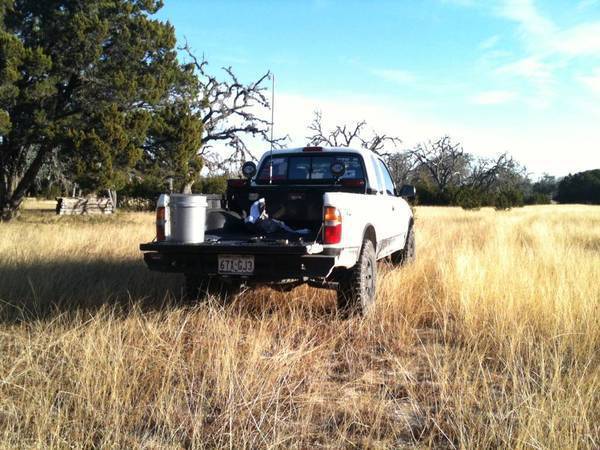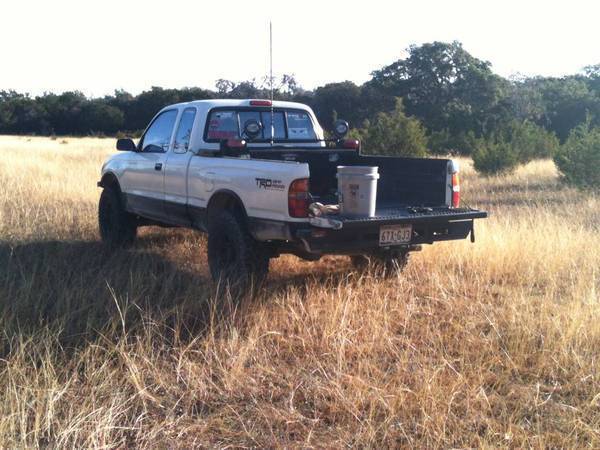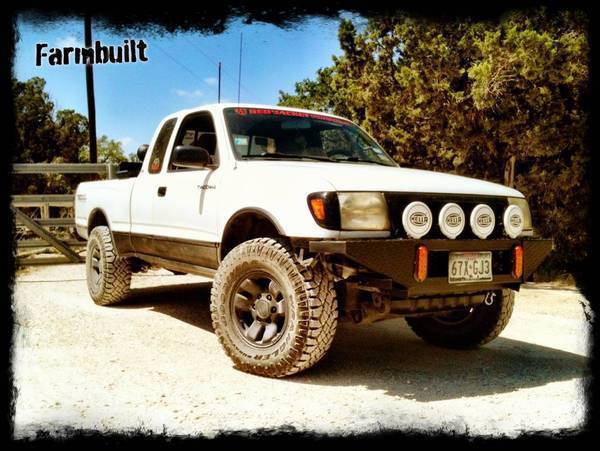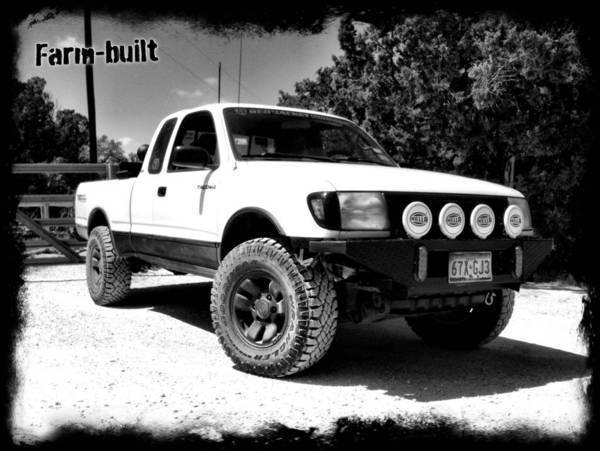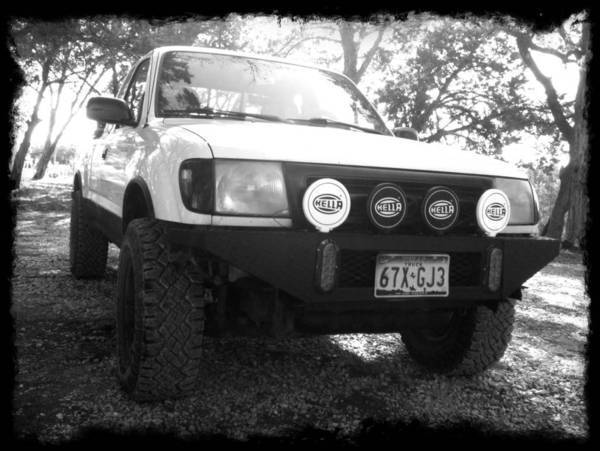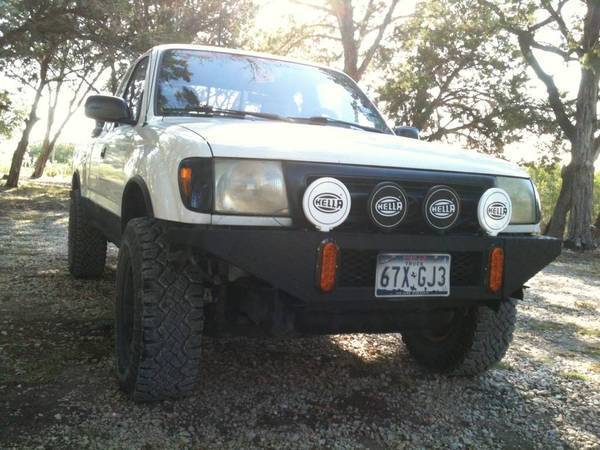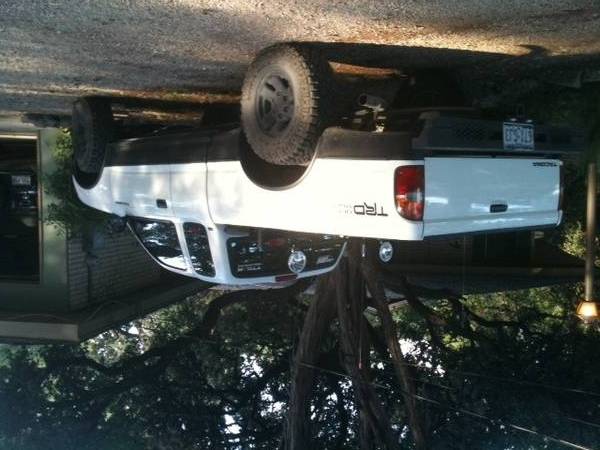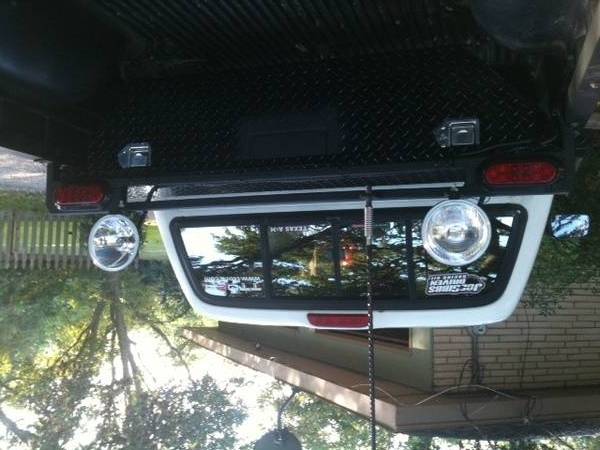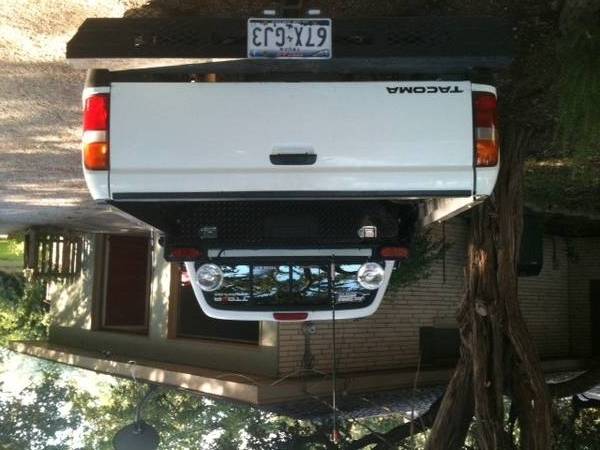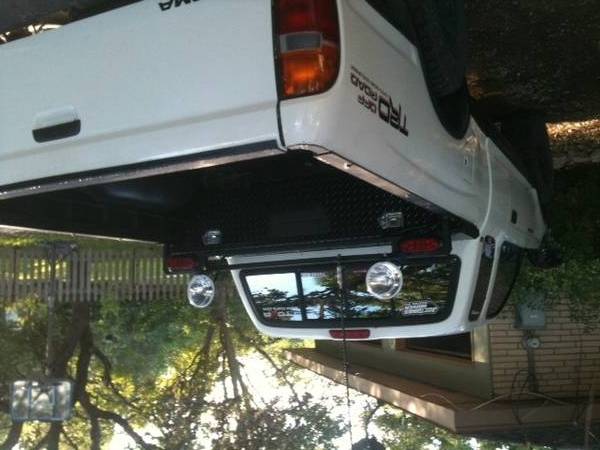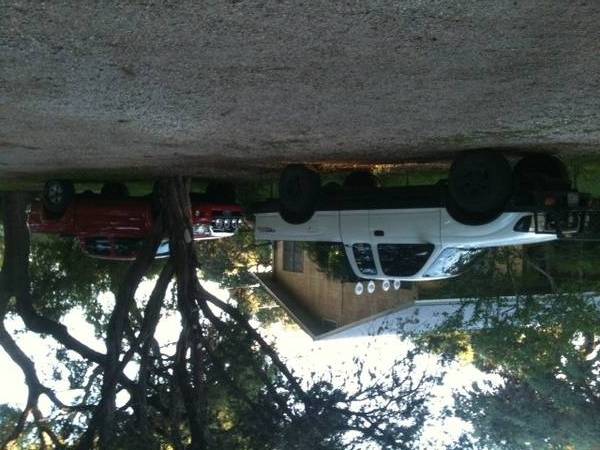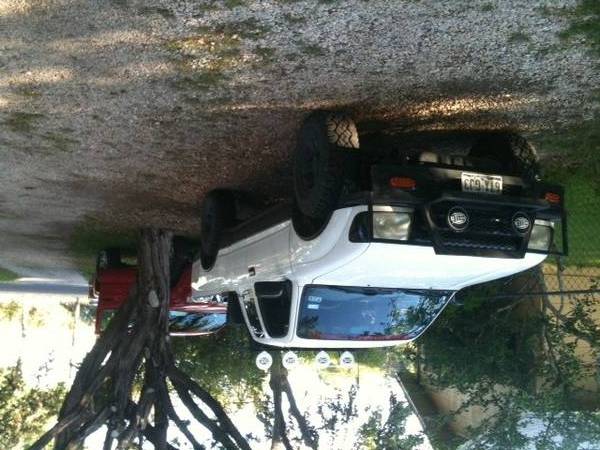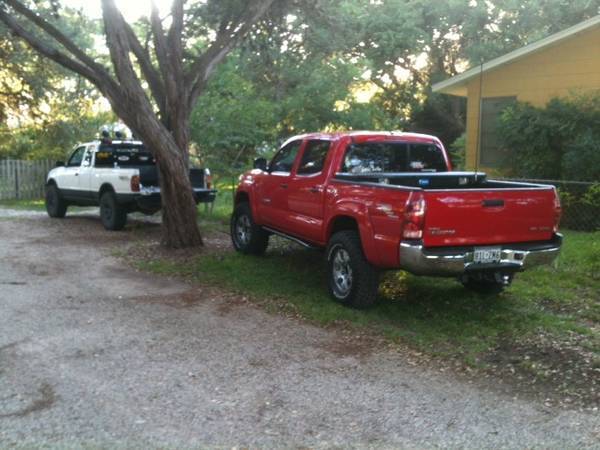 Decals!!! RedJacket firearms and texas tacomas!!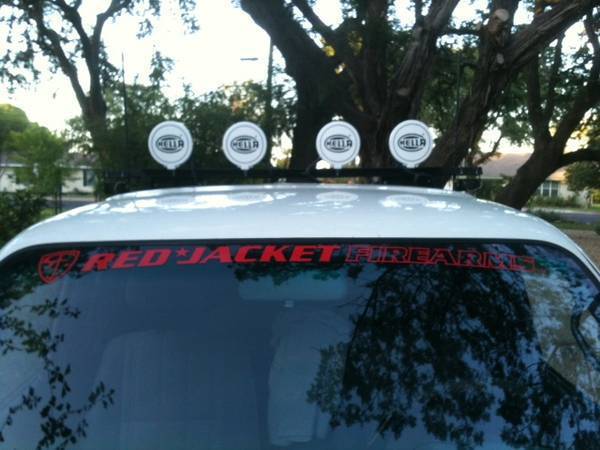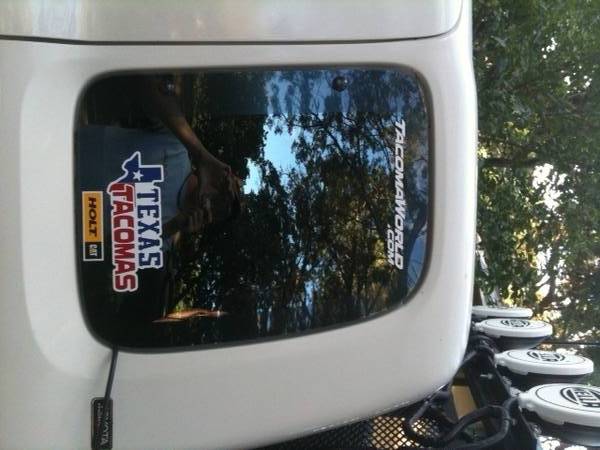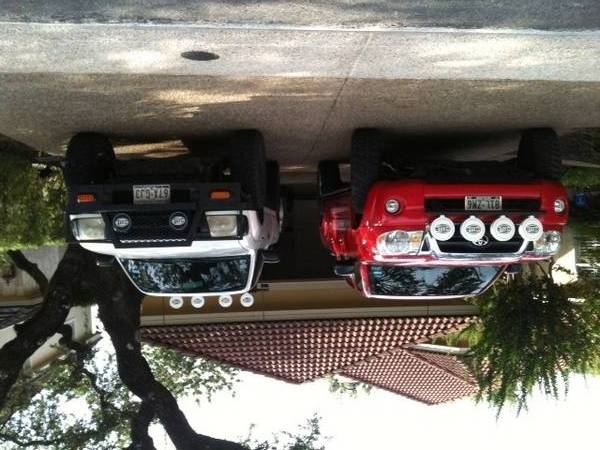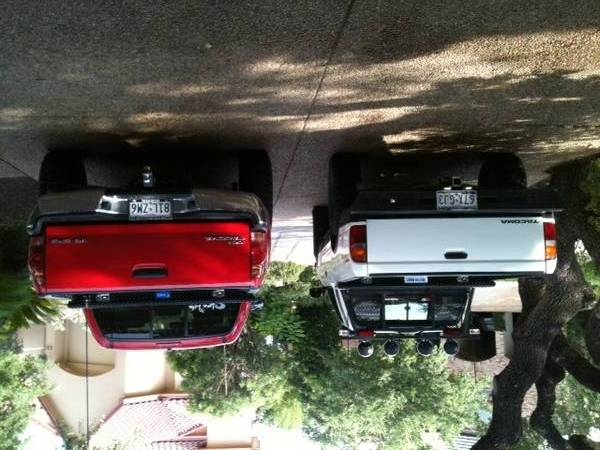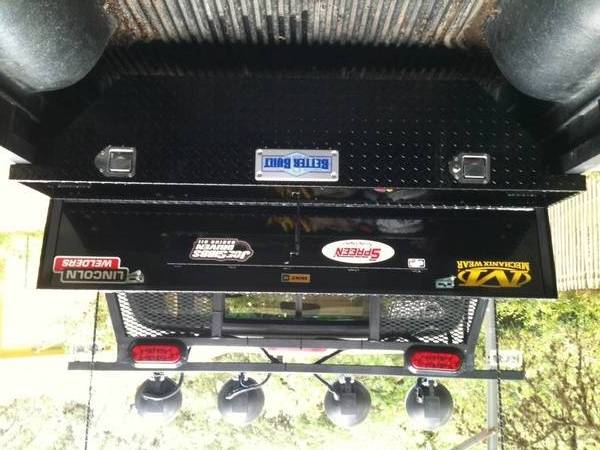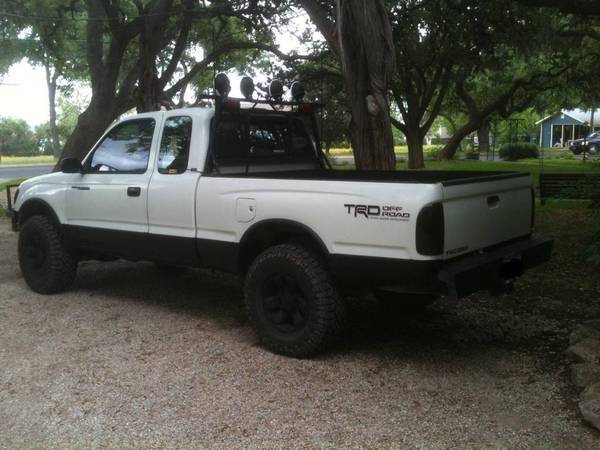 before i did anything except remove mudflaps and running boards and added the headache rack and bed rails.