As it sits today
Mods
Exterior/Armor
- BAMF Kickup sliders
- Mercer frame reinforcement plates
- 16x8 SCS F-5
- 285/75/16 BFG KM2
Suspension
- Eibach lift springs
- Bilstein 5100 front struts
- Bilstein 5150 8.5" rear shocks
- 2" Wheeler aal
- Wheeler rear extended brake line
-
Toytec
differential drop
- BAMF BPV bracket
- Energy Suspension 4.5" bump stop
Misc.
- Gray wire mod
- Diff. breather mod
- Tundra 13WL caliper upgrade
I haven't done much to the truck, but appearance wise I think it has come along nicely with minimal funding put into it.
I will keep on adding pics along the way to show the progression, but here's what I have for now.
Btw, as of 8-9-11, it currently has about 226k miles
. Here's a picture from a couple of months ago with 224k miles.
Bone stock
Finally some real tires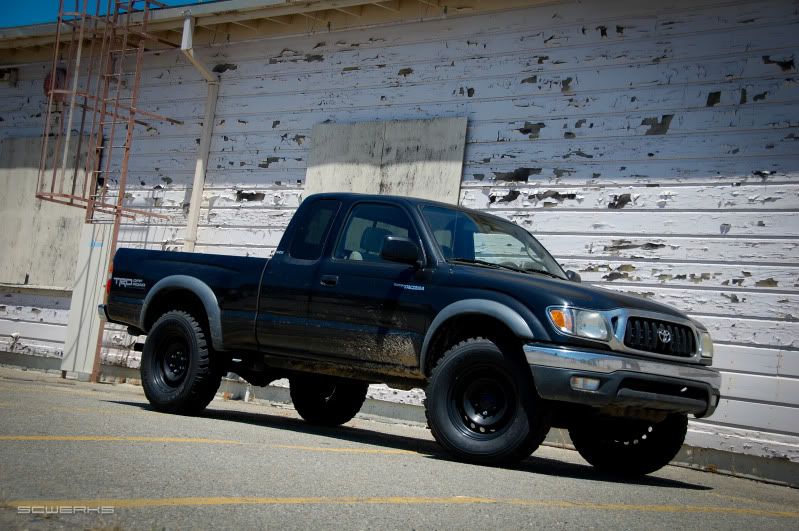 A member pointed out my faded fender flares and recommended a little paint to freshen it up. It took me all day to do all four flares, the plastic front lower bumper, and to plasti-dip the chrome metal bumper
. I also ordered a $35 aftermarket black grille to blackout the front end.
Yup, look closely and you'll see dead bugs on there.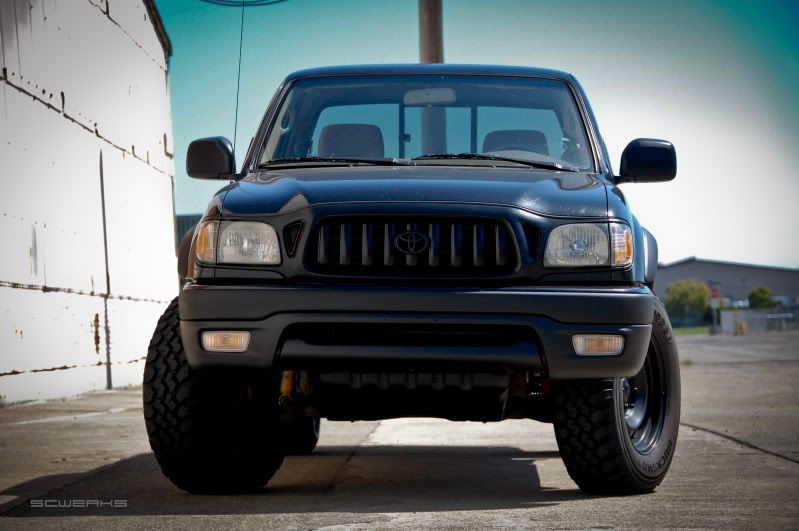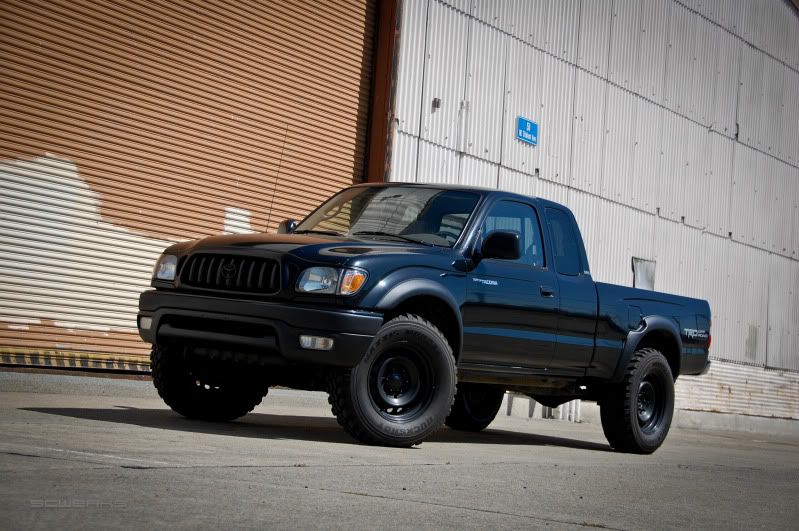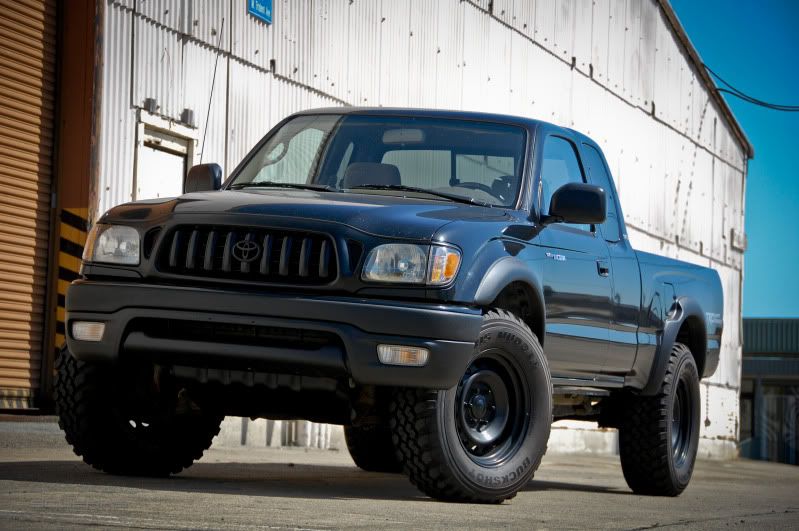 I'm in the process of trying to sell some mustang wheels to fund the parts I need to do a lift. Hopefully, it'll sell soon b/c after seeing everyone's lifted Tacoma, I NEED to do it soon
.