First ever post so I thought I'd make it a good one,
I Just picked up this 98 Ext. Cab with the 2.7 automatic yesterday with 160000 miles and I figured I would post some pictures and some plans I may have for it.
My idea behind this truck is I wanted it to be clean enough that I would like driving it to work everyday, but not be so clean that I would be afraid to take it offroad.
I'm considering throwing some 15x8 Procomp 87 series on it, has anyone had any experience with them?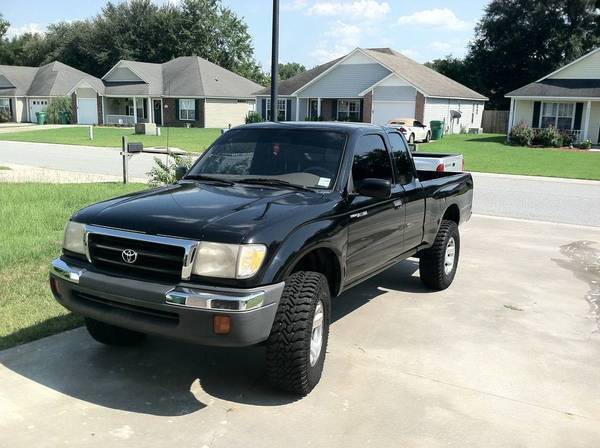 First day back at home. The previous owner had riveted on some diamond plate bed rails so first thing I did was drill those off and wax the paint underneath, then take off the old torn up mud flaps.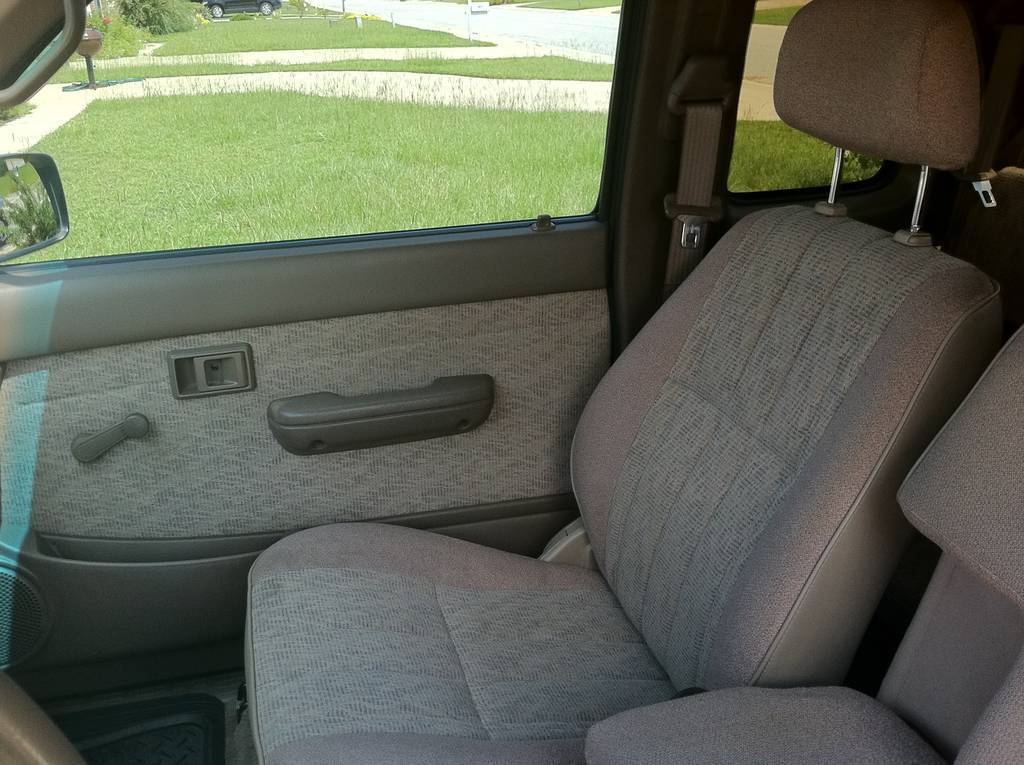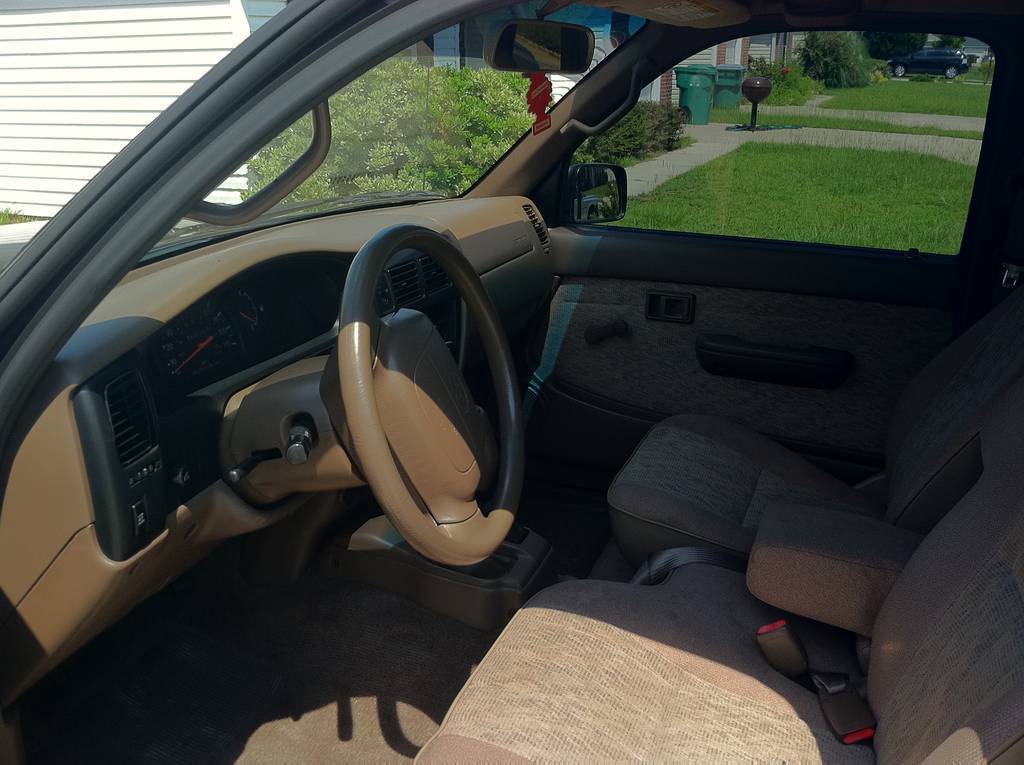 I cleaned off the headlights today with a razor blade and buffing wheel, they came out alright. Not as clear as I was shooting for, but a whole lot better than they were. Moving on to the engine, I found a weird stain on the valve cover, intake manifold.... basically anything on top of the engine made of metal. Anyone have any idea on how to remove it, I tried tire shine and a tooth brush, then degreaser. none of which worked. Has anyone seen it before, if so any pointers to removing it.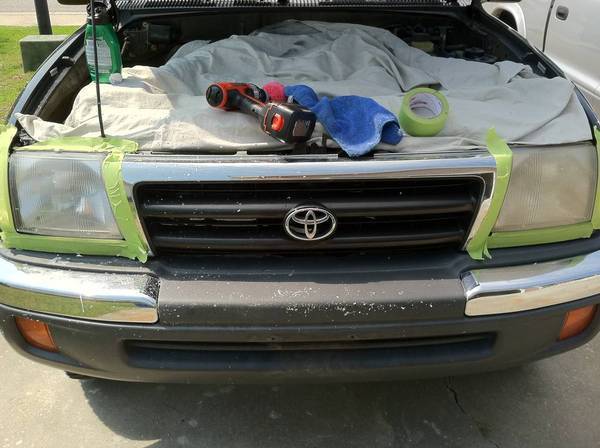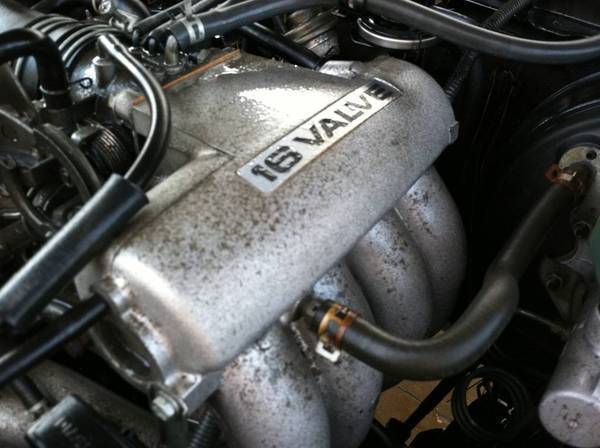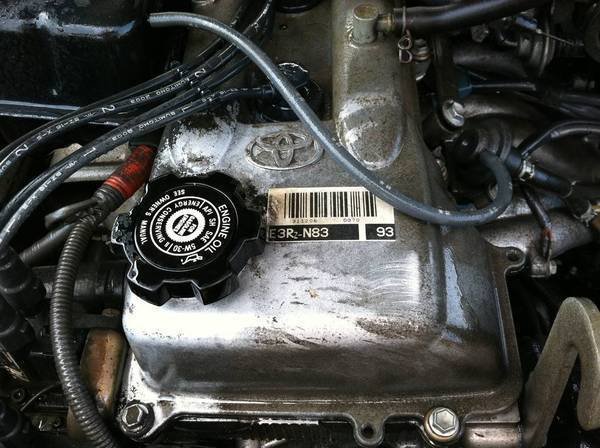 What the truck looks like now, I installed a set of Bilstein 5100's on the 1.75 level and a set of 15" gloss black Pro Comp 98 Series with 3.75 backspacing. After install I realized how rusted my rear drums and hubs were so I sanded, primed and painted them along with a little bit of gloss black for the wheel weights.