Here it goes... I purchased this 2004 PreRunner from Ken & Colby (
04taco2wd
) in FEB '11 w/ 40k and change on the odometer. Great guys and along with USAA made the whole process smooth as hell, Thanks again guys. Here are some pics from the Craiglist add.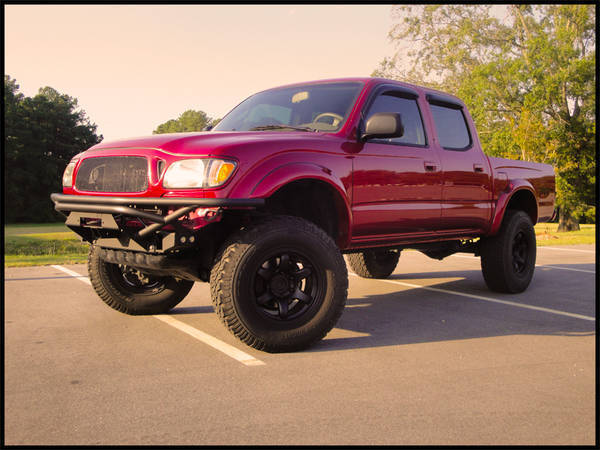 Below: How truck was purchased.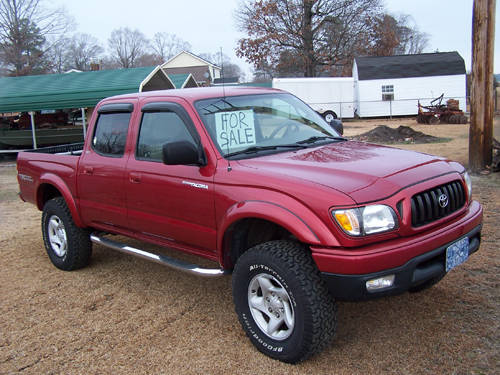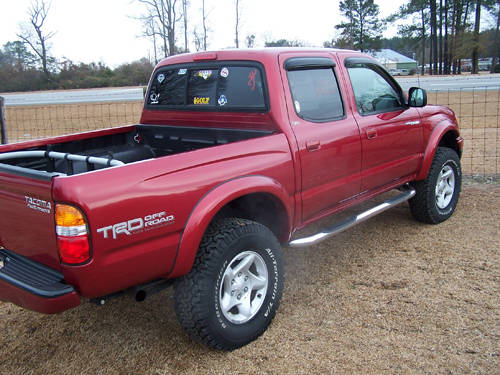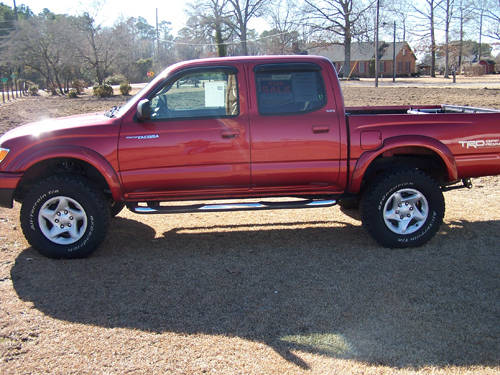 First, I decided to de-badge.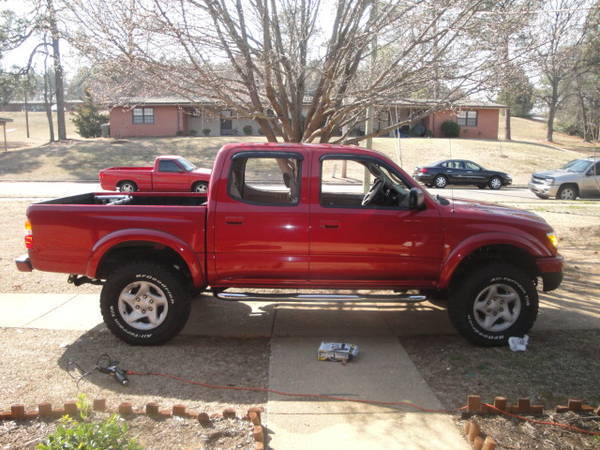 Added a aFe Pro Dry S Filter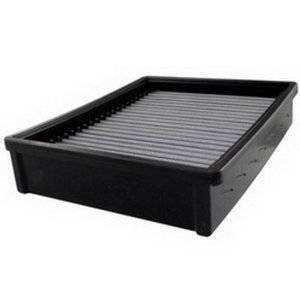 Deckplate... well call it a 75% fix.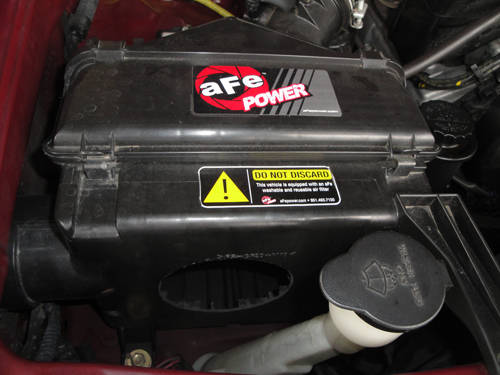 Magnaflow 12245 Stainless Steel 2.25" muffler added.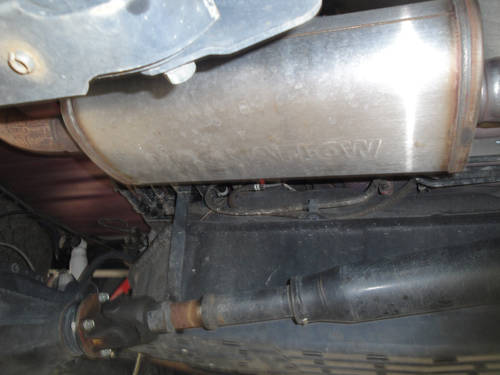 Wheels + had the white walls turned to the inside.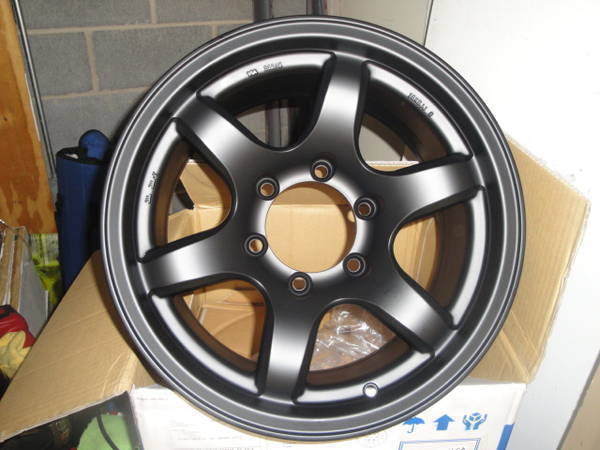 *If interested in the wheels please see this thread*
http://www.tacomaworld.com/forum/buy...-offroads.html
JdMeF9SiR2 was a pleasure doing business with great comms and info.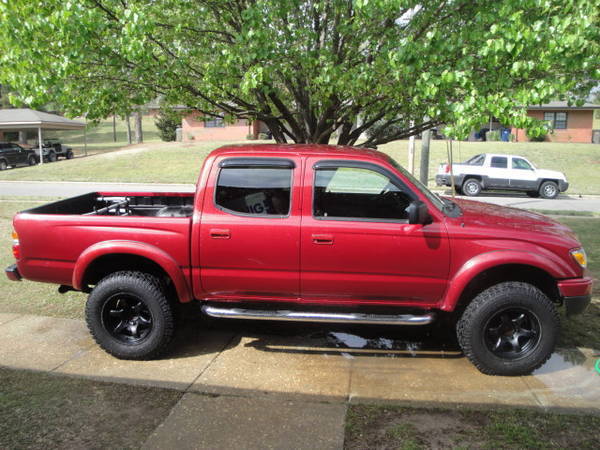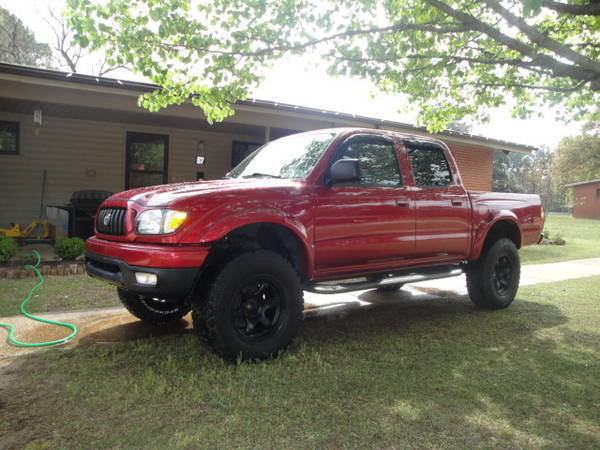 Sanded & Painted wheels hubs w/ grille high temp matte black.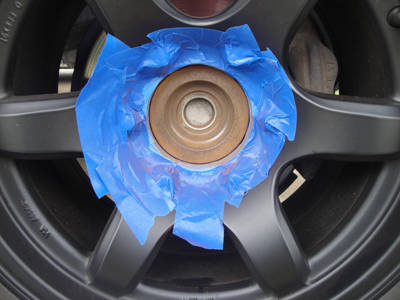 *I didn't have a jack high enough to remove the wheels, so I taped between the hubs and rim and added more paper to cover the entire rim after taking this shot.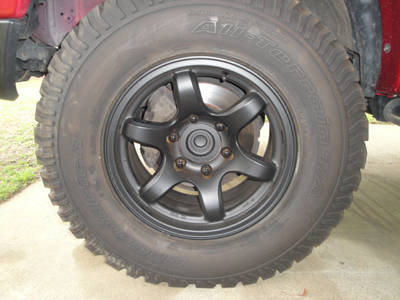 Added Kumoto Drain Plug.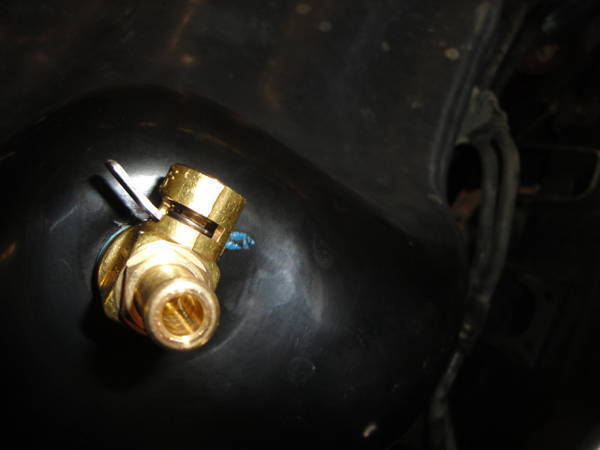 Plasti-Dip'd front emblem.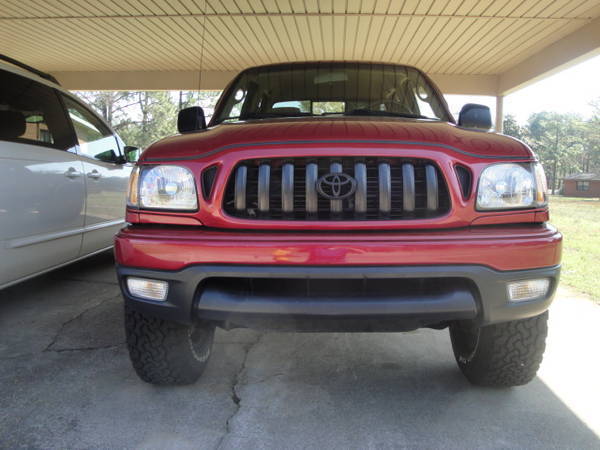 There were some rub marks on the front bumper, I decided to take it off sand it down w/ 400 and spray it with


Grillcraft Installed.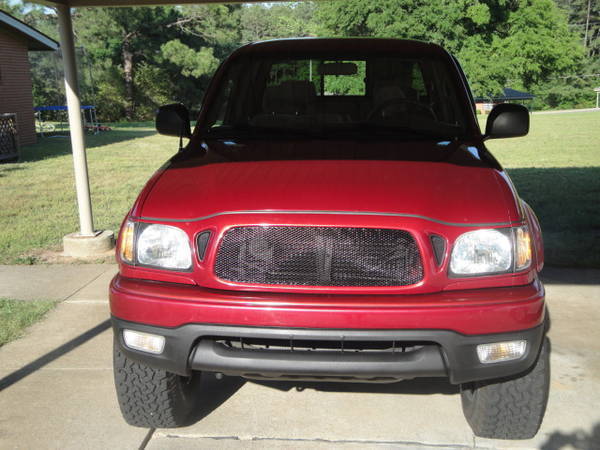 Ultra-Gauge Install, modified the stock mounting bracket so I could still have the freedom to adjust then angle. I also ran the wire through the dash and under to the OBDII port.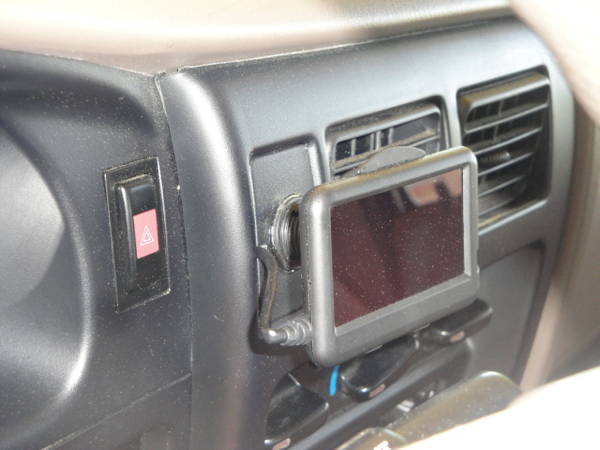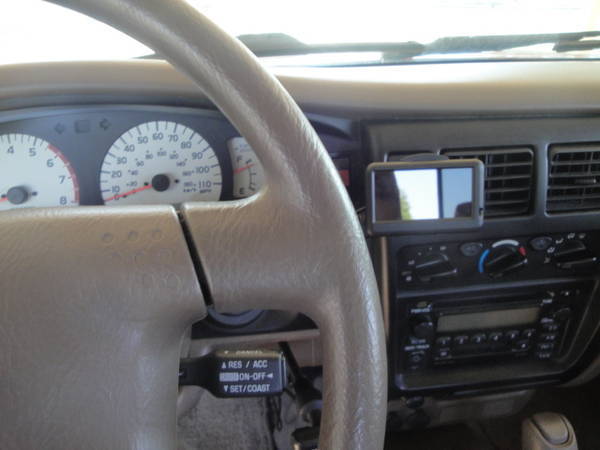 Nite Shaded the taillights and 3rd brake light.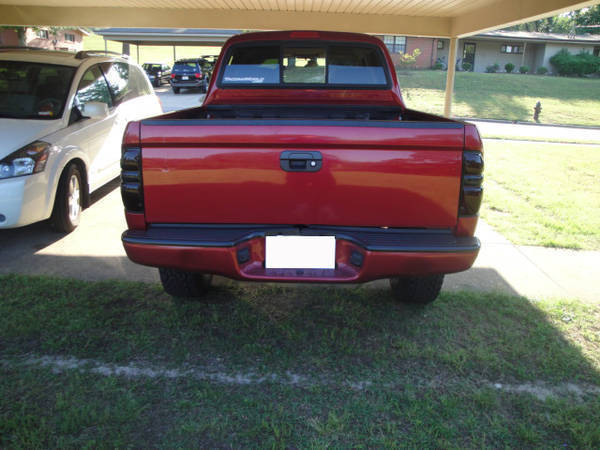 Nerf Bars powder coated, I wanted aftermarkets but due to cost I decided to have them coated.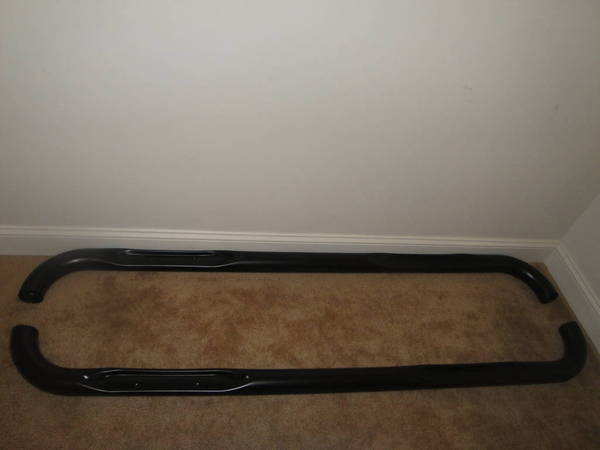 B&M 70268 SuperCooler Automatic Transmission Cooler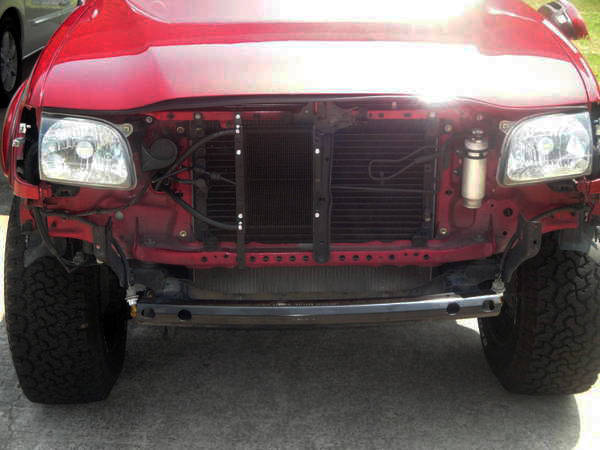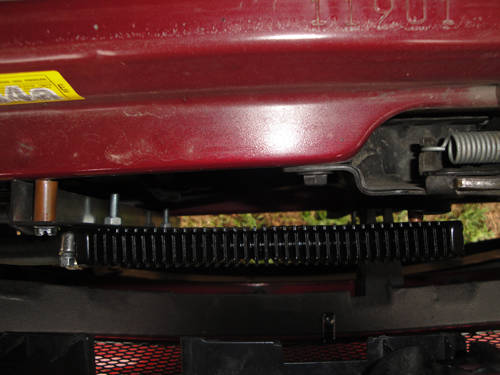 Window trim was starting to take a dump, so I sanded and used some left over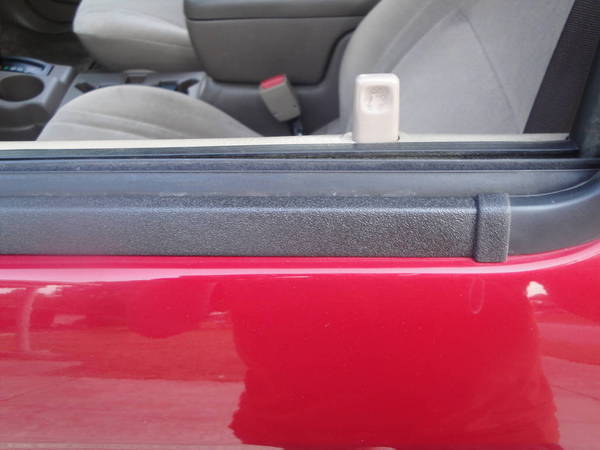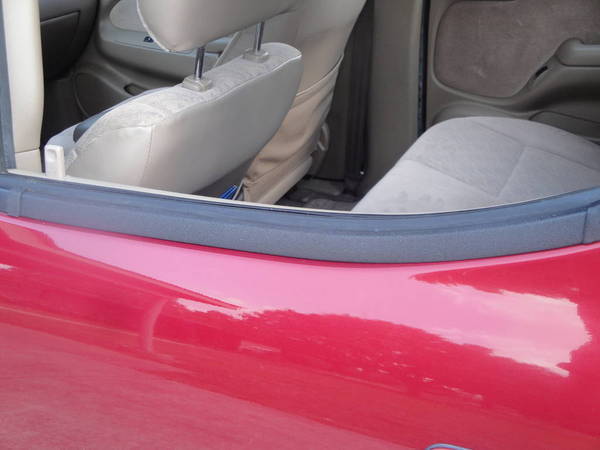 I wasn't digging how the bed cage stood out so I decided to sand and spray... you say plasti-dip, I say Dupli-color bed liner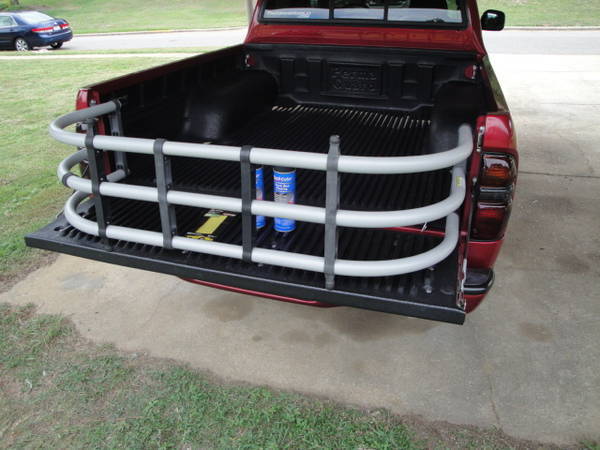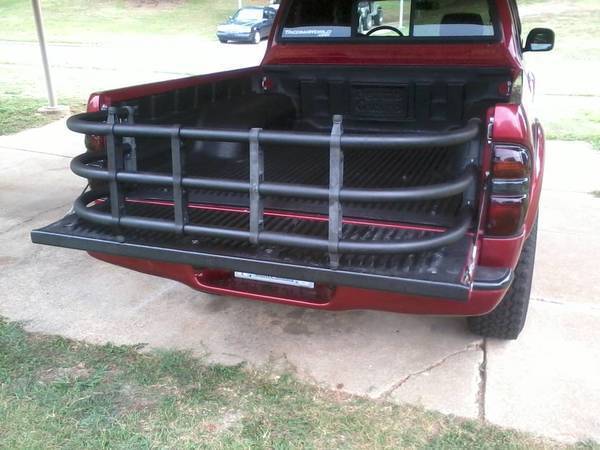 *Yes, I know I have the rails swapped; however I'm thinking about hitting them with a heat gun on low to counter the fading.
Windows tinted to match the rear.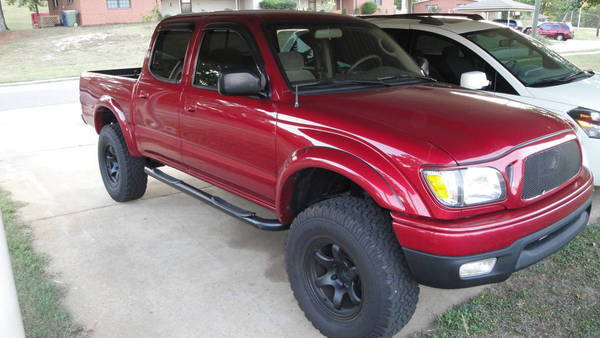 Black bedside decals on, Yes I understand I removed the stock decals earlier on in this build; however I was going for a Red / Black look. I ordered the decals with red background and as I figured that looked like shat so I removed the shadowing and still like how it came out.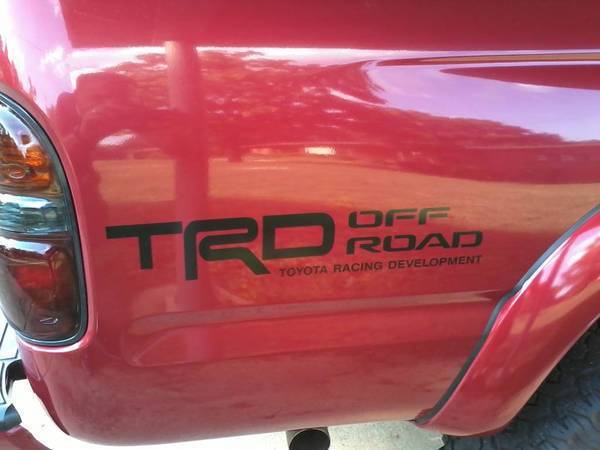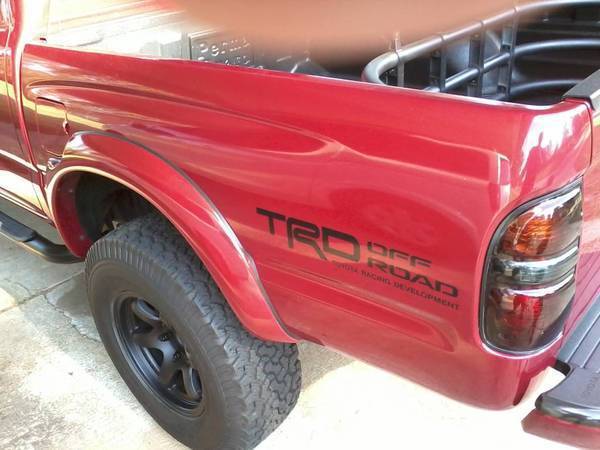 Fenderwells with yes.. the dupli-color.
Before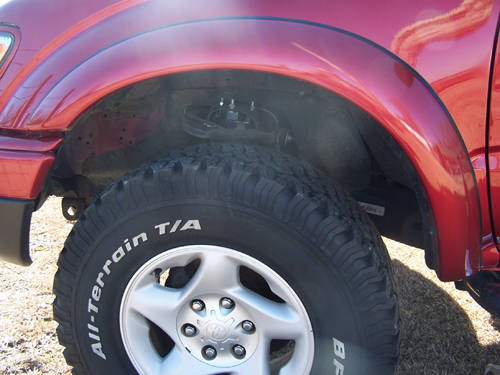 After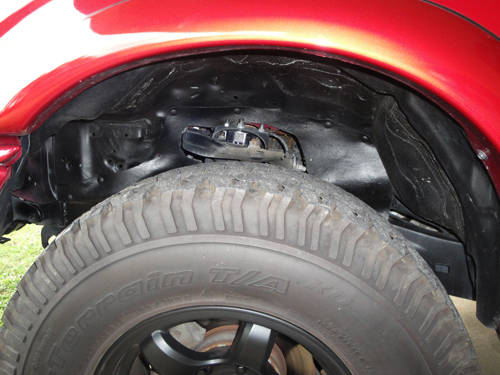 You can see the before in the third pic in this thread.
Future plans.
Spray in-liner and who the hell knows after that. Huge thanks to you the TW members for the motivation, advice and knowledge that you've shared.