Here it is..
CURRENT
List:
Total Chaos LT Kit,
Total Chaos Steering rack bushings,
Total Chaos Spindle gussets
Sway away Coilovers 2.5x8"
Fox 2.5x10" Triple Bypass up front.
Deaver F67 Leaf Pack with 12" Shackles.
King 2.5x16" Triple bypass in rear
SAW 2" Bumpstops.
Glassworks 4.5" Bedsides
Eagle Alloys 058 ,16x8" -11 Offset
265/75 BFG All terrians
Spin Tech Muffler
Deck Plate Mod with AFE PRO 5 filter
Audio System
Icom V8000 Ham Radio
RadioShack Cb,
Bed Mounted Jack
3 Hella 500s Hid Converted
Custom Bumper
Glassworks 3.5" Fenders
35% Window Tint
Alarm
Plasti Dipped Wheels, Grill, Emblems
RhinoLined Bed
Bought the truck in June of 2010 a couple weeks before i finished Highschool for
$5000, with 174k Miles. Basically no mods what so ever , except Newer Trd Sport wheels which were on Bald Tires and a Rhino Bedliner.
1999 Tacoma Prerunner V6
Automatic, 2 Wheel Drive , Non Trd.
Here is what it looked like stock, the day i brought it home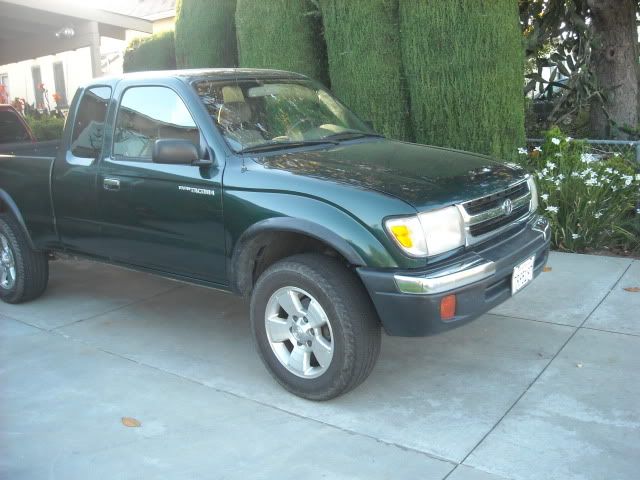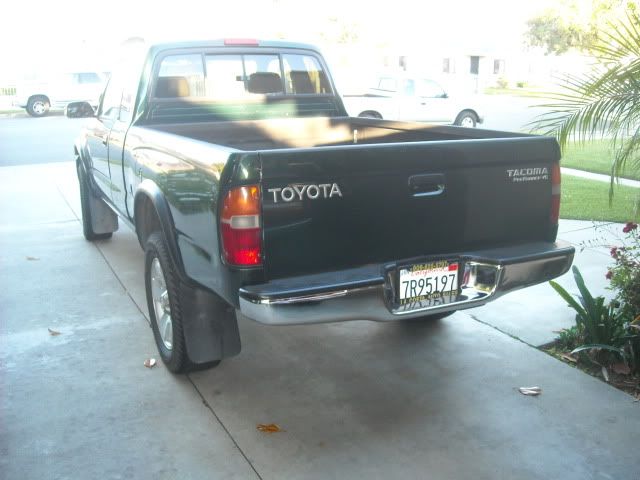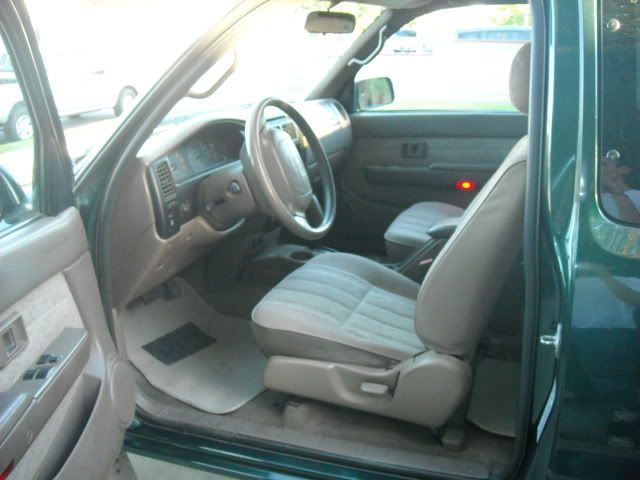 First Mod was Stereo , Everything i bought was Budget prices and used. I got a Kenwood stereo, 800 watt amp, and a Jl Audio Sub 12" , I custom made a box for it to fit in the back inbetween the two seats, also as a arm rest.
Dont have pics right now, ill get some tomorow.
My next mod was Painting the wheels black, so i painted them using Duplicolor wheel paint satin Black.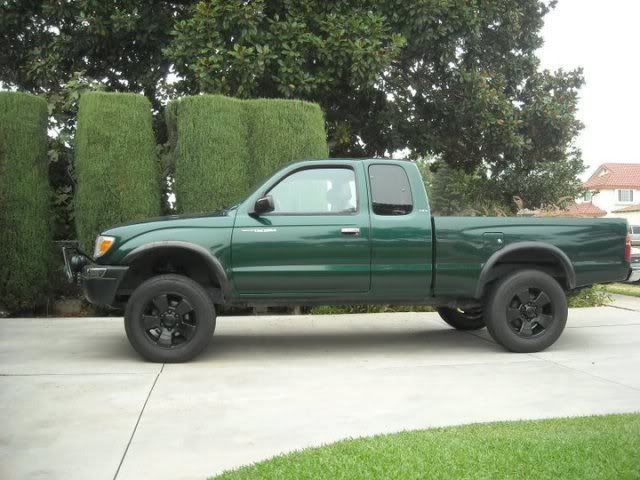 Shortly after i added a lightbar on the front, which was a mistake i should have never got it.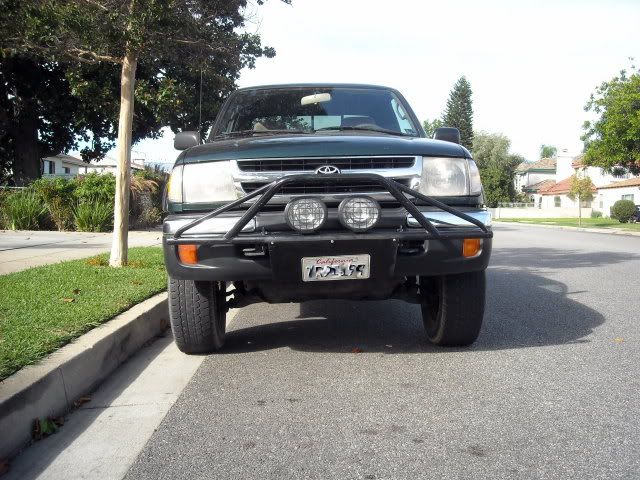 A little after that i added , window tint, and rancho shocks with a 2.5" spacer lift up front. Yes all this on budget, $16 window tint precut off
ebay
installed by a friend. And the lift and shocks off craigs for $60 bucks installed myself. Sometime after aswell i added a Flowmaster 40 , for $40 bucks lol.
Then after that me and my friend built a tube bumper for myself which he designed off Solidworks, which came out to $70 or so in materials.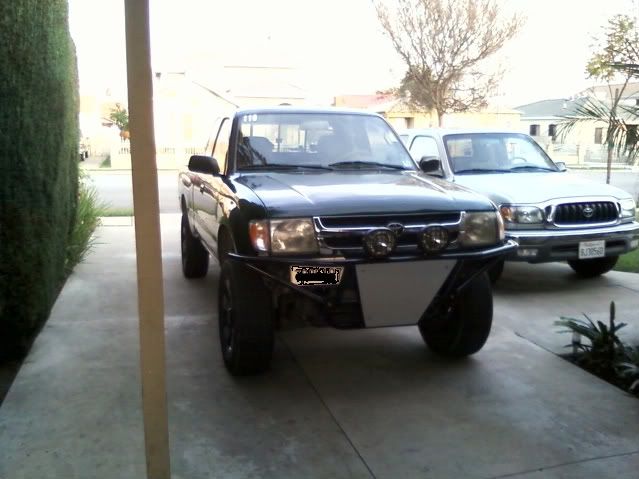 Some time passed and i needed tires badly, so i found a set of Eagle alloys wheels and Goodyear tires 265/75/16 with 80 percent tread for $380 off craigslist.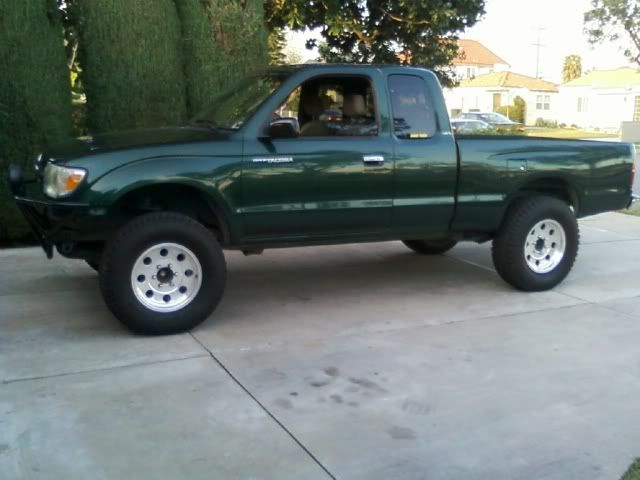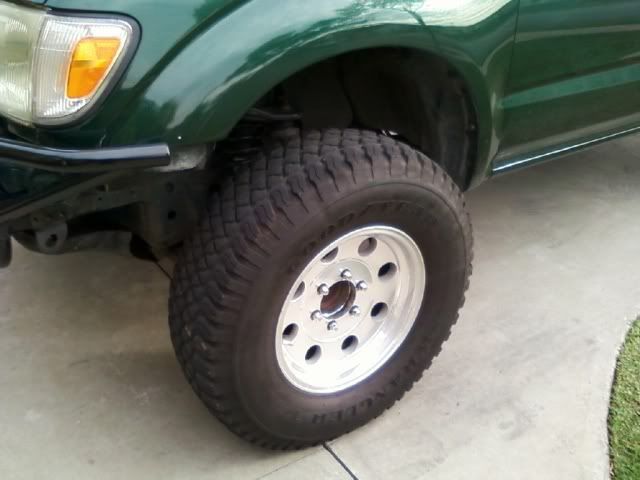 Added led lights for turn signals becuase the front bumper is gone,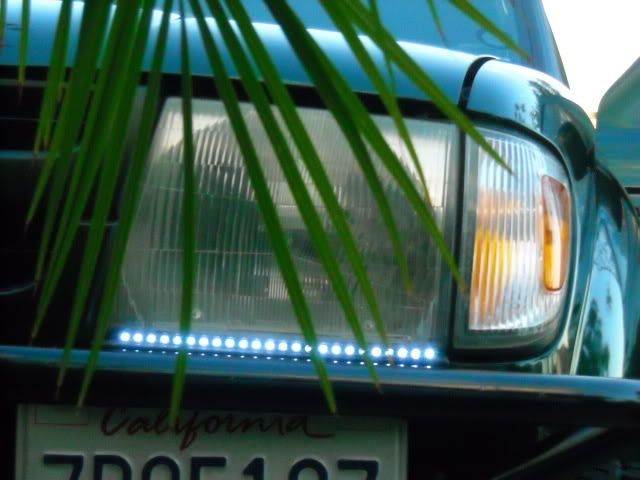 Also got some Plasti Dip and covered the emblems and grill, I also added some cheap rancho shocks i got off craigslist too.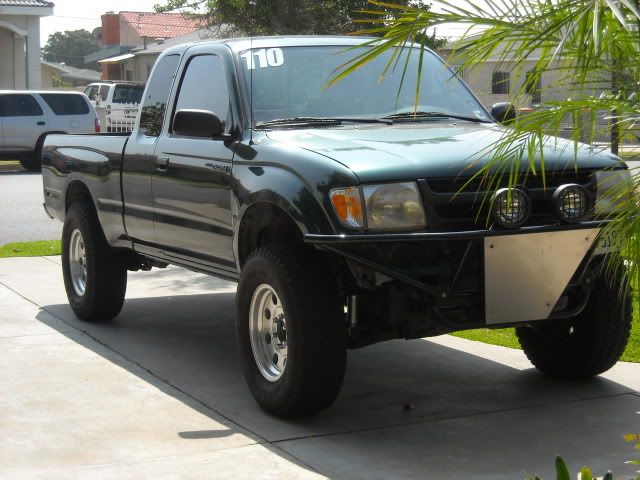 After some trips out offroading and in the desert knew i needed to redo the suspension. So i got a pair of Add a leafs off a member here for $20 bucks.
I knew i had to get better shocks , somehow i found some Fabtech "yes i know they suck but they are just as good as fox , etc" Shocks for up to about 3" of lift for $45 bucks off craigslist in Georgia, one needed to be rebuilt , so i bought them and rebuilt the shock. Which these are 2.25 nitrogen charged, huge 7/8" shaft.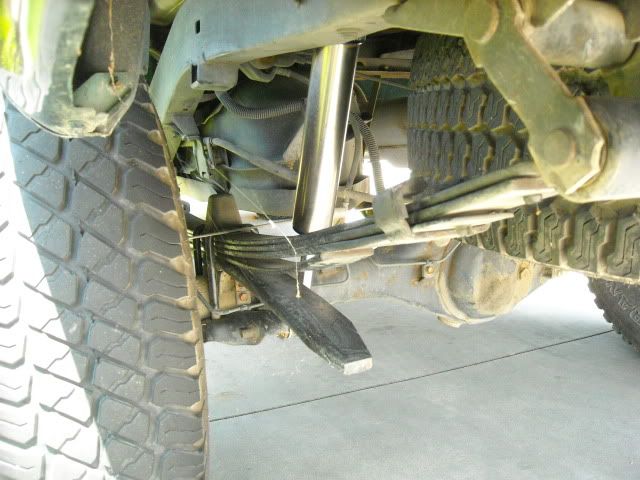 Truck sat like a stinkbug , high in the rear for a little bit, about a month or so when i knew i had to do something to the front.
I searched and searched and found some Racerunner coilovers 2.0's on craigslist for $200 needing to be rebuilt, off a lady about 1 15 minutes away from me. So i took a drive down there which took 2 hours in traffic trying to get them before 4 o clock before the next potential buyer was going to get them, i got them and took them home and rebuilt them, the seller gave me a gallon of oil and seal kit.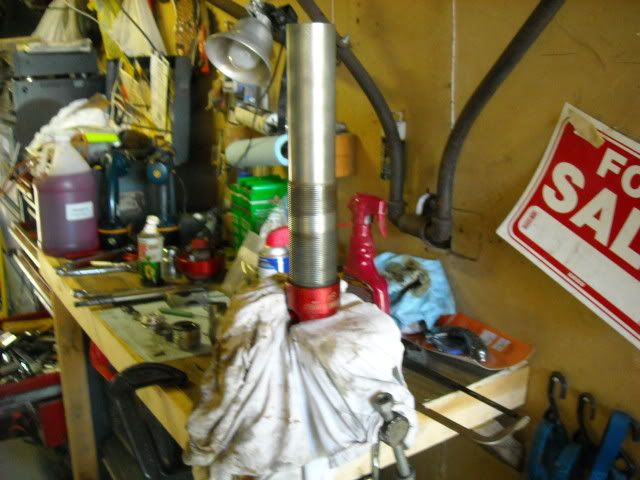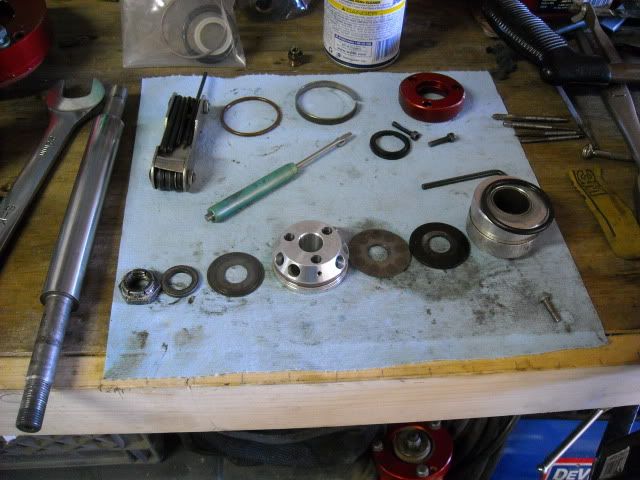 And cranked them up to about 3"
Next, i got some Hella 500ff', and converted them to Hid. I knew i wanted to get fiberglass , for my future Long travel. So i got some Glassworks 3.5" fenders for $140 , and running some 1.5" wheel spacers. And added a dust light. Also added cheap air horns, Deckplate mod.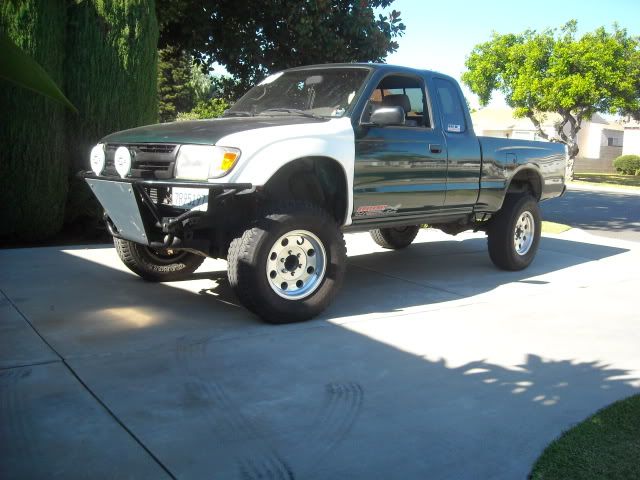 As far as Maintence parts added, I have added new oxygen sensor, timing belt, water pump, thermostat, tranny mount, carrier bearing,
air filter
, two core radiator,
And recently installed Total Chaos Steering rack bushings.
I think i have about a little over $4000 into it now.
Thats it for now. Thanks for looking.