My love for Tacoma's started back in 2007 when I got my 2000 Regular Cab 4x4. Her name was Shirley: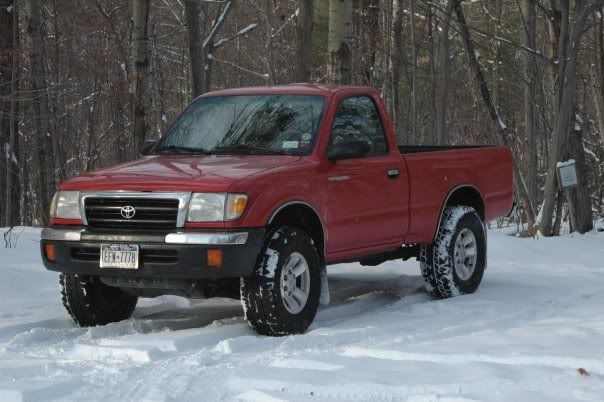 Unfortunately, I only really had time to do one modification to Shirley before 2008... Custom made shifter!:
In 2008 Toyota bought Shirley back, giving me about $4500 more than what I had paid for her a year before!! I really loved that truck and knew I would get another one. Enter Tiffany: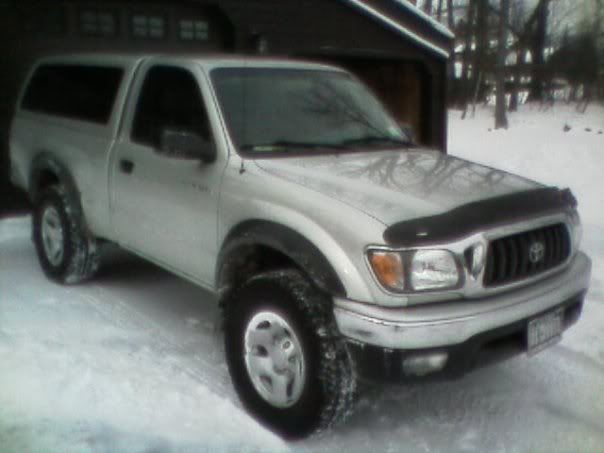 Tiffany is a 2004 Regular Cab 4x4 SR5. She's got the 4 banger 2.7 liter. I got her with 45k miles, and fell hard and fast. The only modification that had been done by the PO was the Leer shell.
Tiffany is my daily driver, but also a vehicle I enjoy weekend adventure trips in and the occasional mud session. The first modification I did was installing a Thule Top Track system and roof rack on the cap. No pictures of the install, but it wasn't too interesting anyways.
Next up was a new skid plate, I discovered I was in desperate need of a new one during an oil change... The old:
And the new: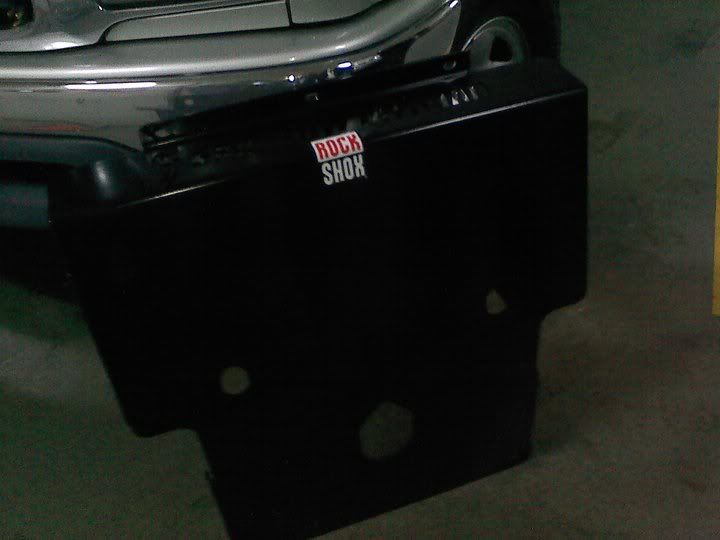 Since Tiffany is used quite often for camping, I wanted to build a sleeping platform while still retaining some storage capacity. I spent a day or so doodling, then went to work that night: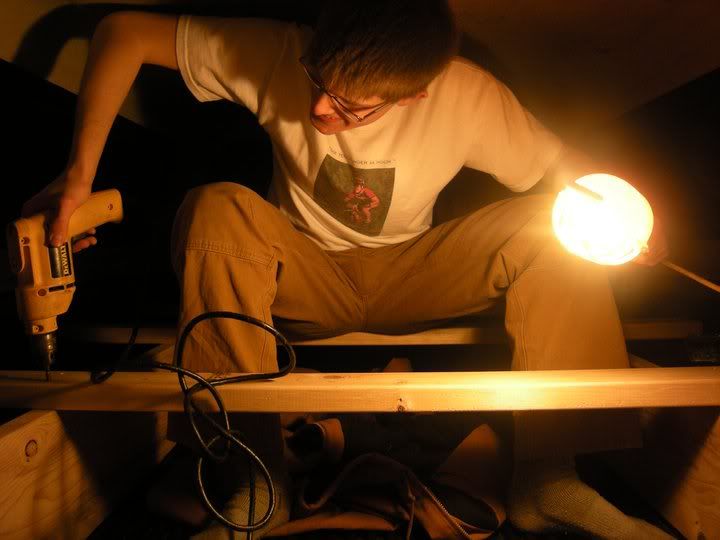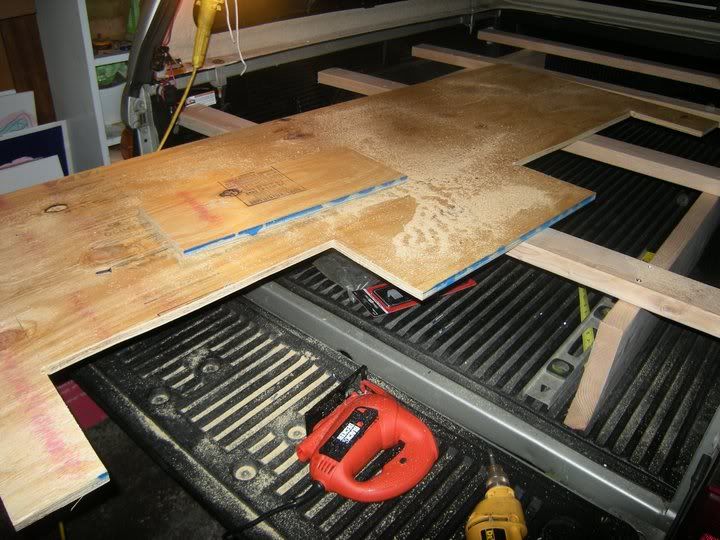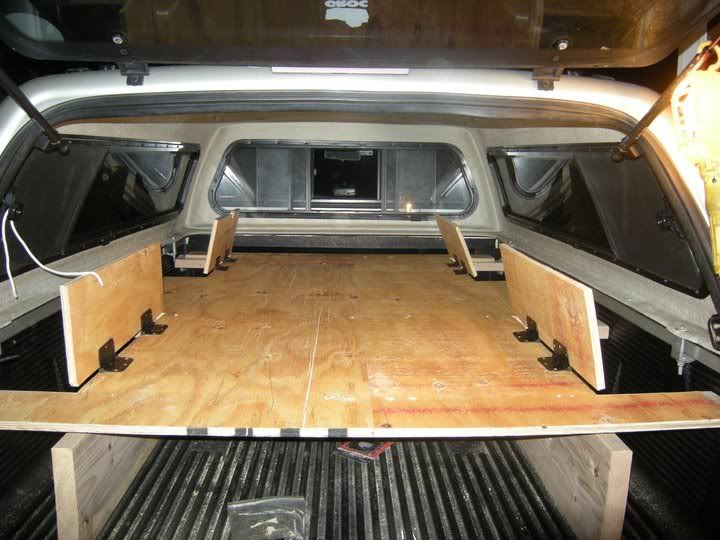 Final step was to install a carpet, and my ambulance responder bag:
After much lusting, I found a used ARB Bumper on Craigslist for $500 about an hour away. The install was pretty simple, but took a while: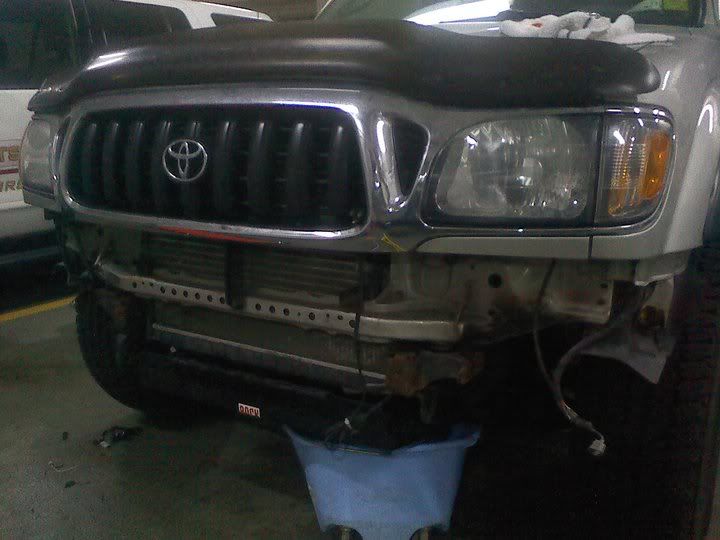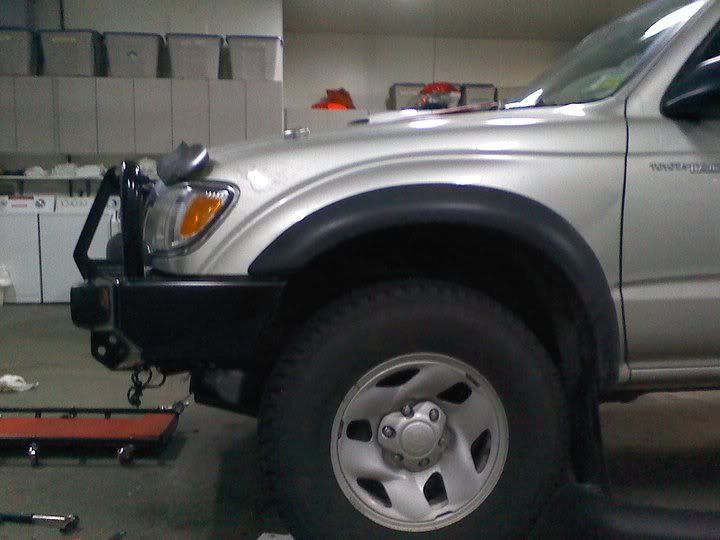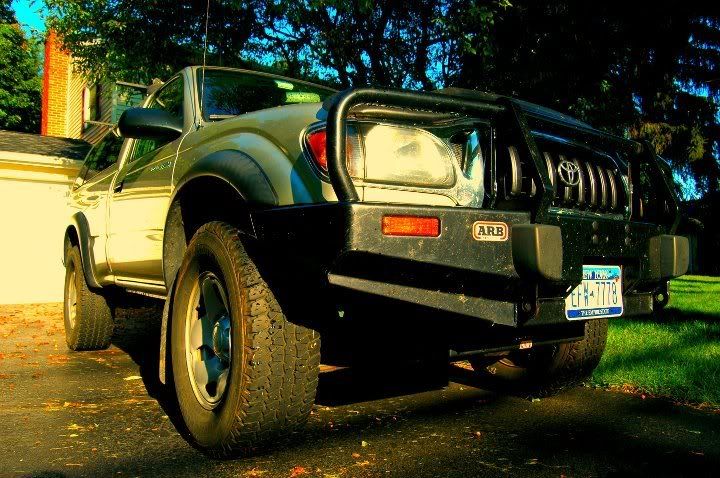 That winter got pretty chilly, so I installed an oil pan heater as well. To be honest, I don't notice any difference even when left plugged in all night long, but hopefully Tiffany does.