Some mods i've done recently; Blacked out front bumper, amber clearance lights under the front bumper, CB radio, 4 foot fire stick from rear bumper, snap on
tonneau
top on the bed, loading light in the bed, Led light strips on the front, grenade sticker on the gas cap.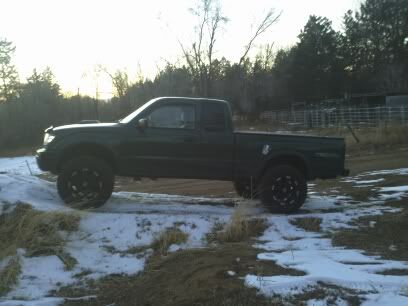 How she sits as of 11/16/2011.
[IMG]
[/IMG]
TRUCK: 1999 tacoma sr5 trd off road package 4x4 v6
Current Mods: Sound System - Pioneer face plate, Pioneer amp, Pioneer speakers all around with tweeters, 2 10" MTX subs.
Aftermarket sun roof.
Aftermarket muffler Dumps above axle.
Debadged.
Blacket out emblems.
Tinted tail light, third tail light, and front blinkers.
New Black housing head lights with side markers.
3 inch lift kit Bilstein 5100's in front Tuff country lift in back.
8k HID's.
2 Fog lights on the bumpers.
Rhino Lined bed.
Blacked out rear bumper.
Blacked out Grille.
17" American Racing rims.
31" Goodyear Wrangler at's.
Deck Plate mod.
Radar Detector.
This is stock (this is not my truck i never took one of mine, but it looks identical to the day i brought it home)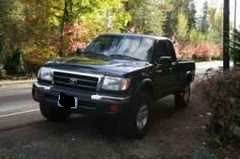 The first thing i did was get a sound system.
The next thing i did was get new rims and tires, these tires are the nittos terra grapplers. I also tinted my tail lights and my corner reflectors along with my front blinkers.
[IMG]
[/IMG]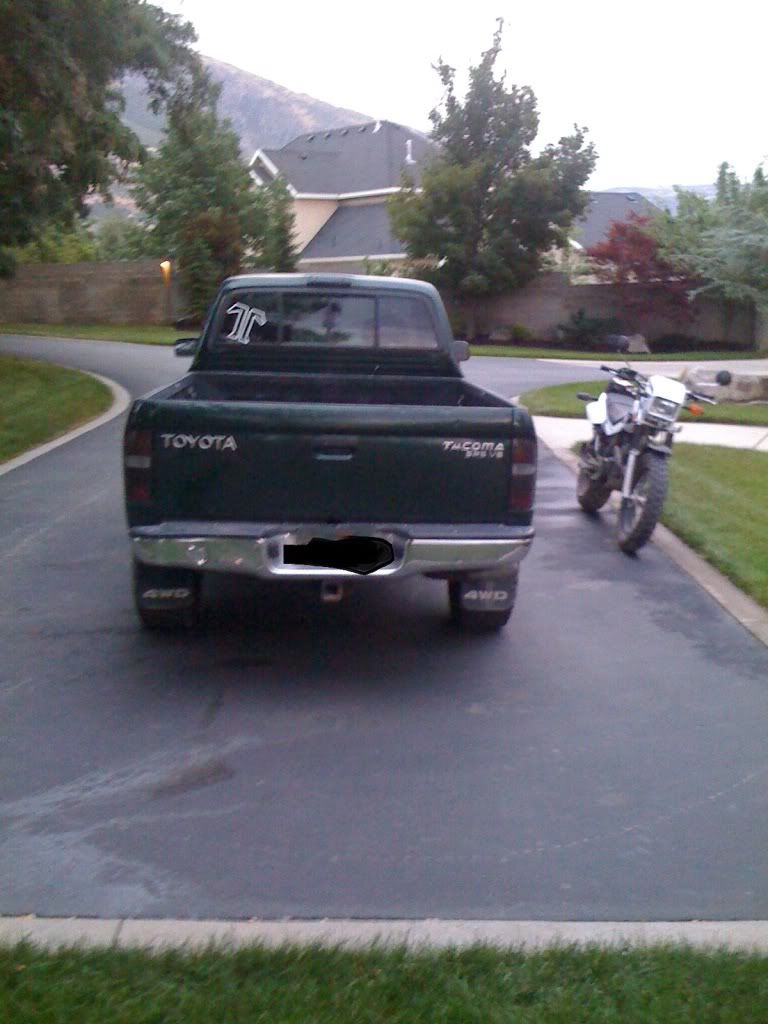 Then i got black corner lights with 8k HID's off
ebay
Installed some new shocks and fog lights and thought id test them out!
I put on my hood scoop and did some lime green accents on the front.
I got my new headlights off of ebay and installed them. I also took off the green accents and painted my hood scoop tacoma green to match my truck
the new ones on the left
I recently redid my tail light tint due to inspection and painted my back bumper black, and also took off my mud flaps.
sorry for the bad picture
I just got my truck back from the shop and got a 3 inch lift kit put on
[IMG]
[/IMG]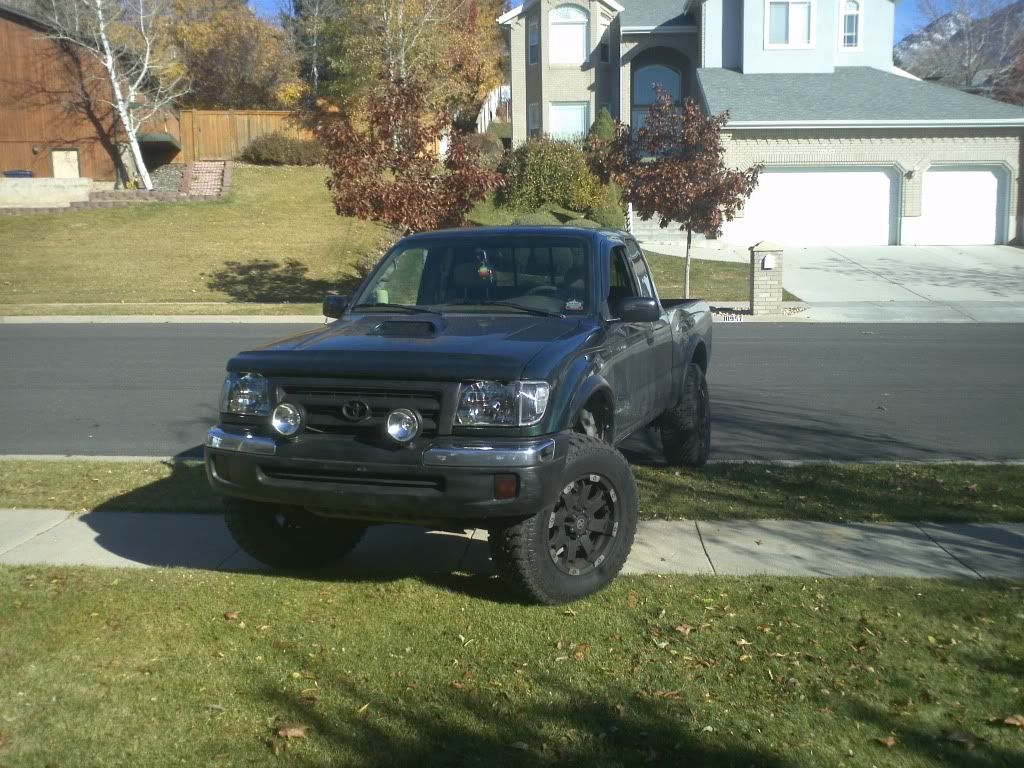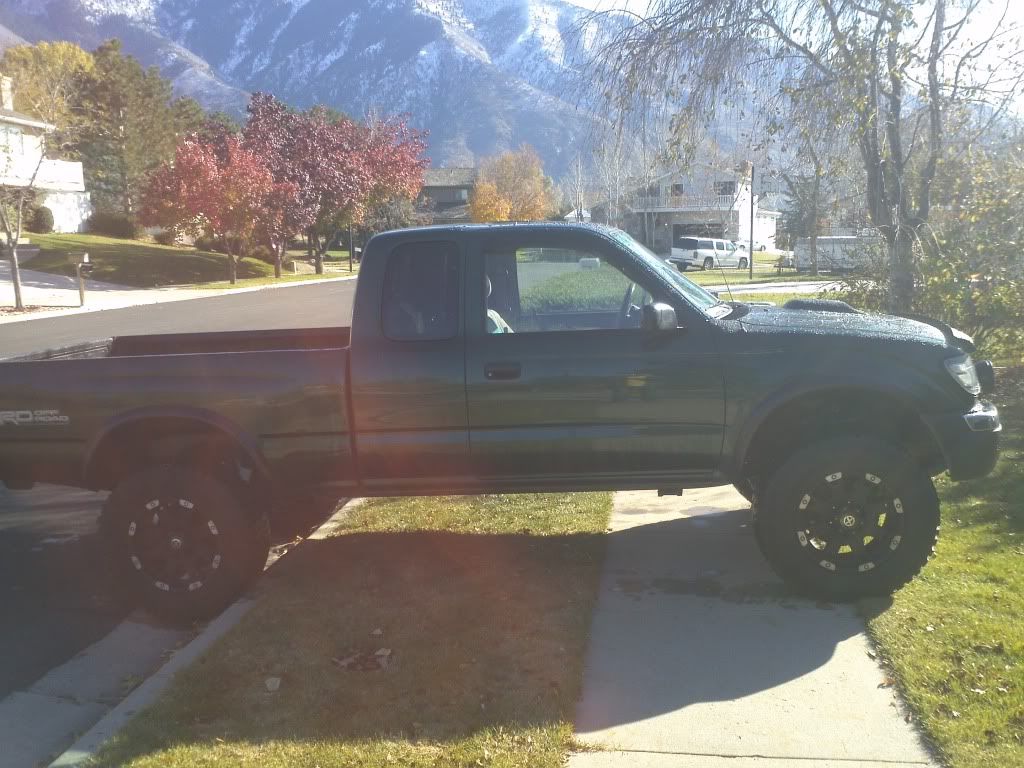 Recently installed my radar detector.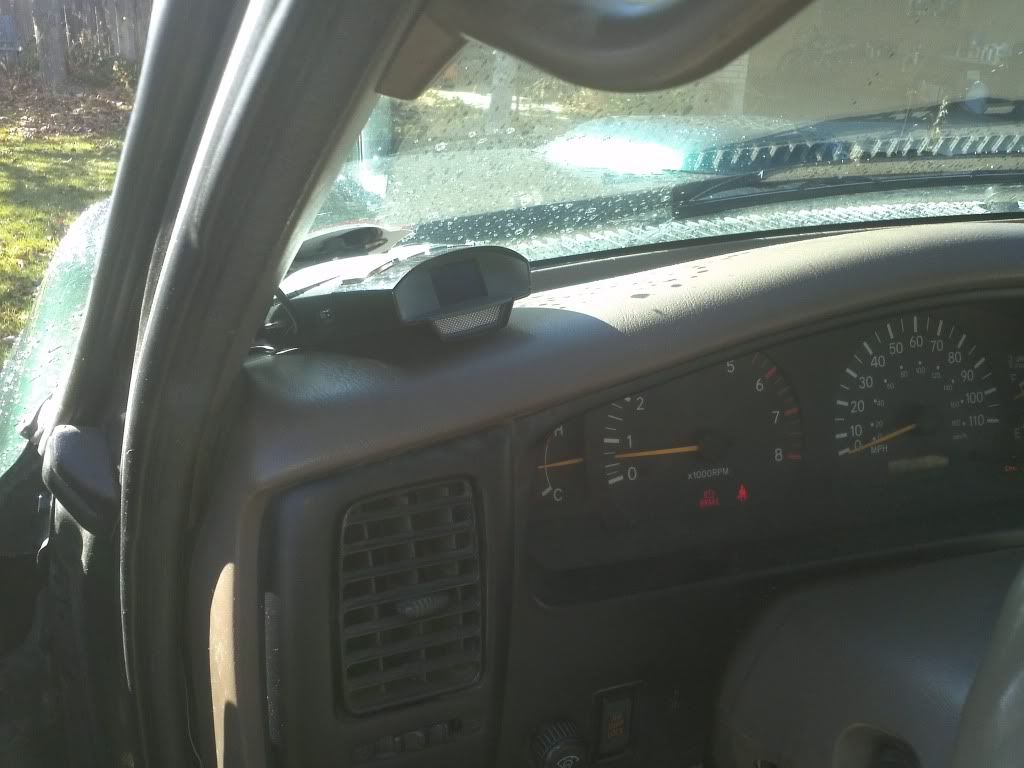 The newest thing i have done to my truck is the deck plate mod which is rapidly become the best thing and cheapest thing ive done to my truck.
[IMG]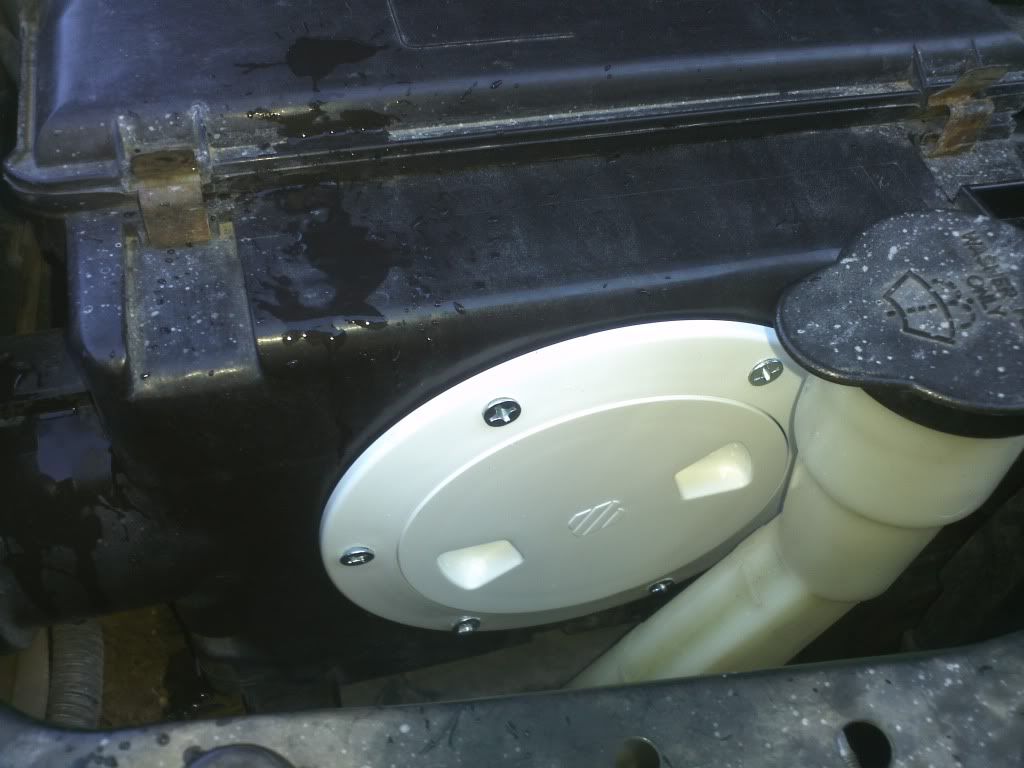 thats my truck thanks for looking.
Hopefully future mods: ELITE front bumper
RBP Grille
HID's in my fog lights
TRD supercharger
bigger tires
winch
I need new ideas to do to my truck! any advice will be appreciated!!