Here comes round 2. Black Beater was the most involved project I have undertaken so far in life. I have rebuilt Sportbikes from a bare frame, Mustang (13 years of building/rebuilding/modifying) and many other projects. I enjoyed the Black Beater build (rebirth) so much that I had to do another. Part of me wishes this one was going to be more involved, but it should be a lot easier than the jigsaw puzzle I faced last time.
I am naming this project "Bloody Hell" Bright Red and looks like its been to the other side of Hell and towed back.
My Black Beater failed the Frame test last week and I have been in DEEP debate over getting another truck or not. I had about 10 minutes to kill Friday at work. And I thought... Hummm, I wonder whats on Craigstlist... Opened it up and typed "Tacoma" DAMN, there sat a listing for Tacoma #5
2001 Extended cab TRD... Christ... I tried to stop myself, but I couldn't. I called about it... I called about parts... I went and bought it. hahahaha Its not near the project that the "Black Beater" was, but I am bring another Tacoma back from the dead.
My wife said she liked the view of it from the kitchen window better. Once she saw more than just the roof and engine hood she has a different outlook on my newly found project.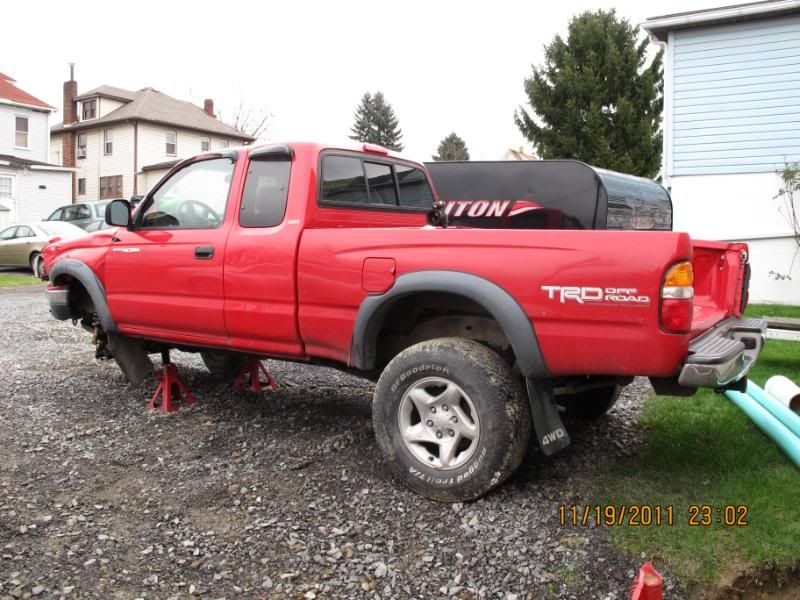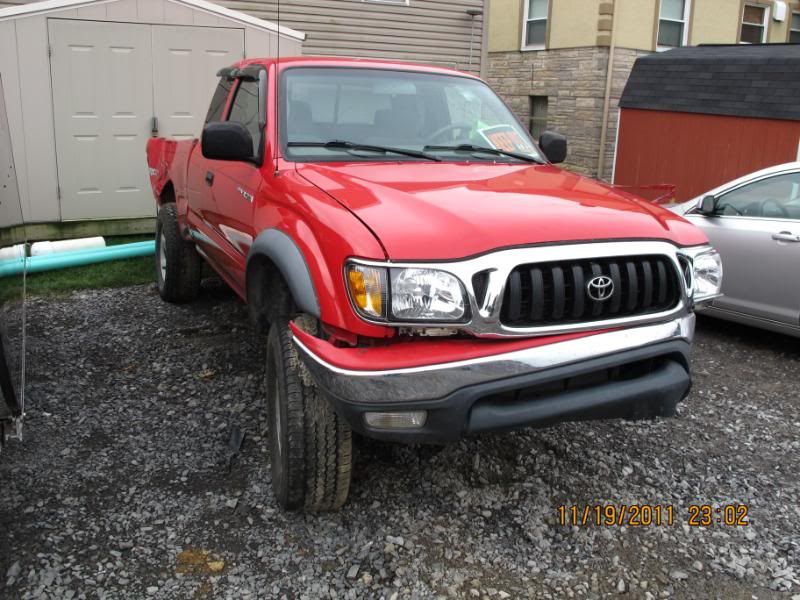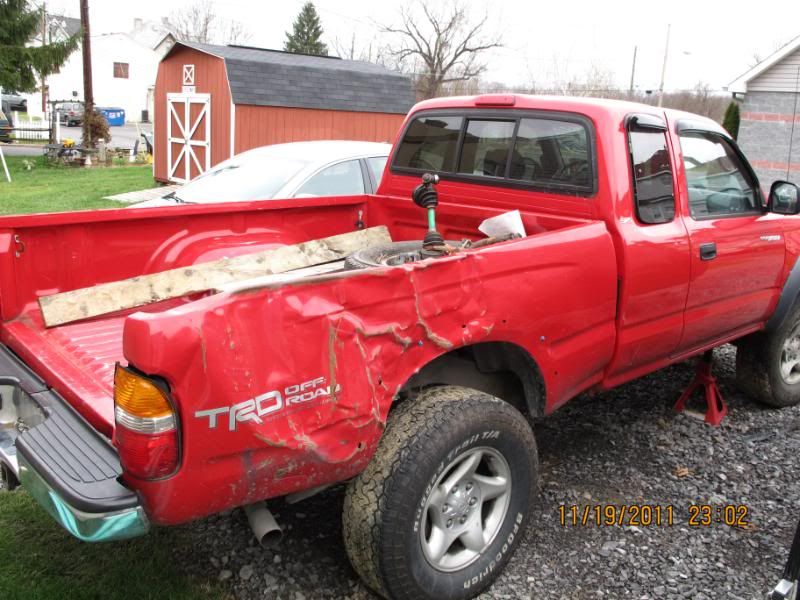 I am Planning to start on the front suspension towards the end of the week, then start pulling the front end off to see what all needs pulled and replaced.