Just picked up my first Tacoma this past weekend. I have always wanted a Tacoma and now I have on to build! I used to have a 97 Wrangler that was pretty well modded too, but sold that earlier this year. I think the Tacoma will be more practicle for camping and exploring the Rocky Mountains.
Here is a pic of the Tacoma the day I got it.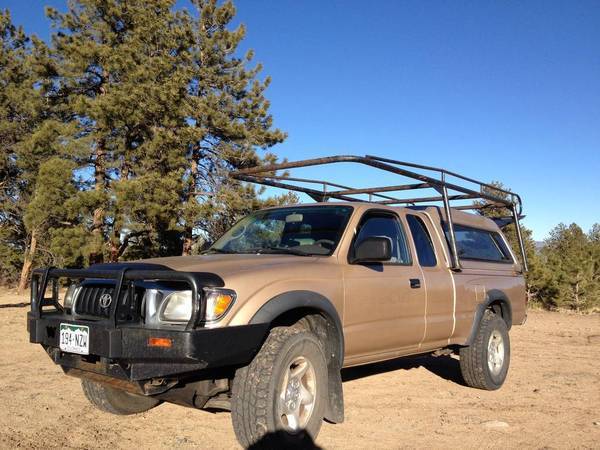 And here is what it looked like by the end of day 2. I removed the ladder rack and shell. Also got a set of black steelies and 31" BFG KM2's mounted on it that I got off Craigslist.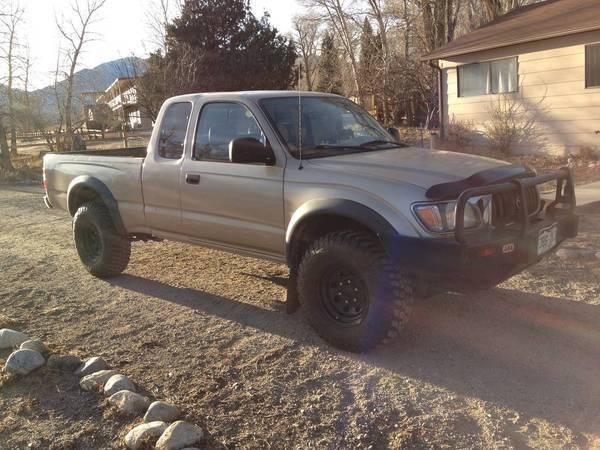 The lift install should be coming in early January...
UPDATE 1/24/11
I finally got around the installing the complete OME lift kit from
Wheeler's Offroad
. Here is the pic of the truck after the Install. I forgot the measure the front height before the coilover were installed. But right after taking the truck off the jack stands, the rear lift (measured to the bottom of the receiver hitch) was a total of 4-5/8". I assume this will settle about an inch over time.
Here is a picture of the Front Suspension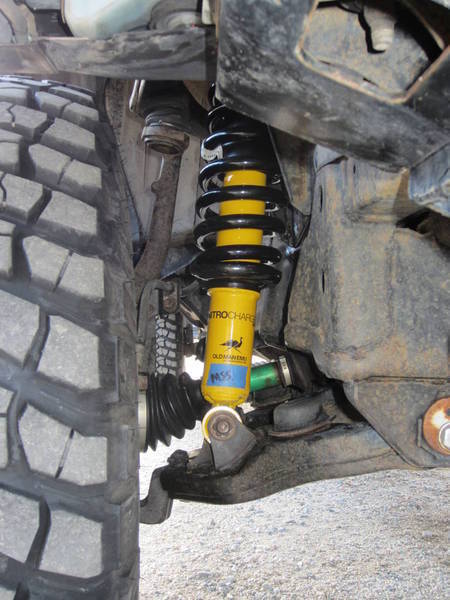 Now next on the list is a set of Lightforce lights for the bumper, a winch and some skid plates (either Budbuilt or Skid Row)