I'd like to start this thread with what my plans are for this truck and what I expect of it. I mainly want this truck to be good all around. I want to be able to tackle the rocks one weekend and travel wherever I want to go thr next weekend. I'm more of an expedition type of guy than a rock crawler. I want to be able to point my truck in any direction and be able to go that way.
Lets start with how i ended up with this truck. I traded my 07 Camry SE for this 03 Tacoma Double Cab 4wd. After selling my 4runner in 2010 I was happy to be back in the 4wd Toyota family. Here is the build to my old 3rd gen 4runner.
http://www.toyota-4runner.org/3rd-ge...ld-thread.html
Tacoma as of 12/31/12
Sliders, custom rear bumper, Arb front bumper,Softopper, SAW coilovers,Dakar leafs, OME Nitrocharger sports, 255/85 KM2
When I traded it had a hard cover on, that was taken off the same day. Here is the first pic I have of the truck.
Bone stock. I actually planned on keeping it that way for a while but that lasted a week.
Couple more pics while stock.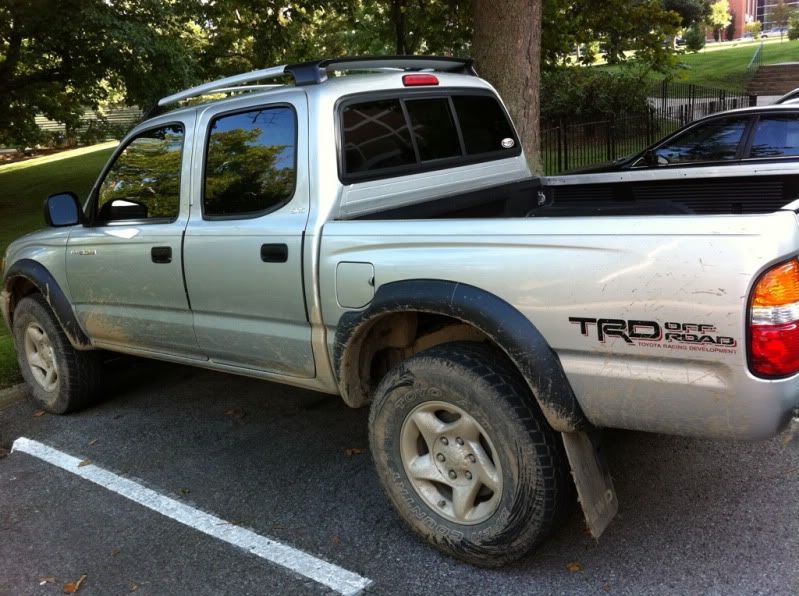 I tinted the front windows and added some sliders I had made locally.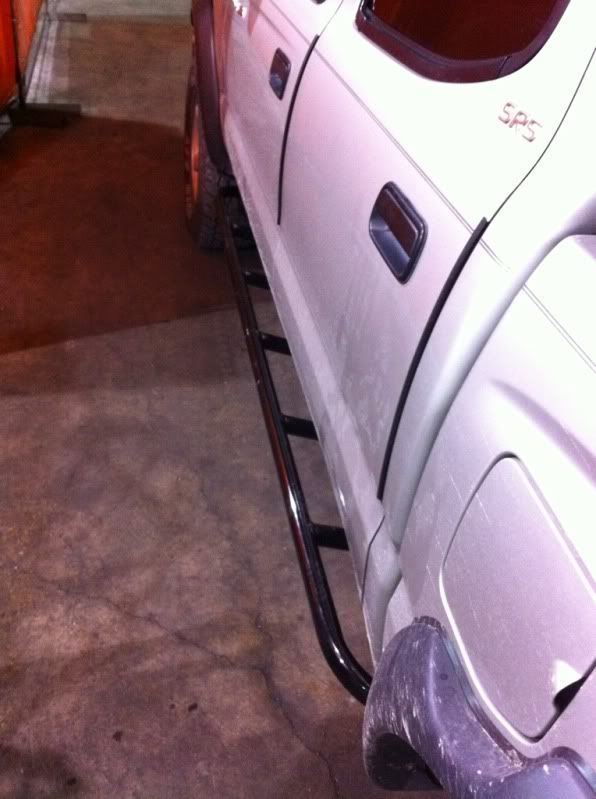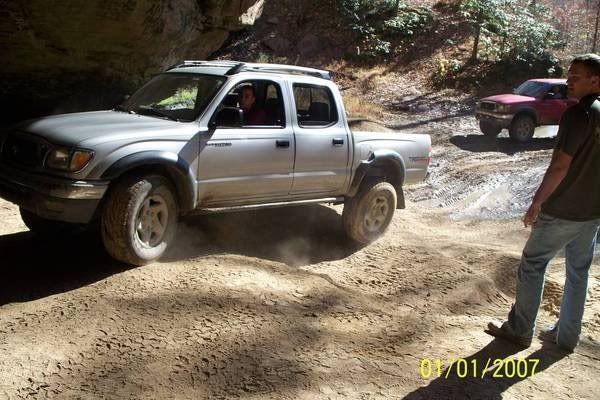 I hated not really being able to leave anything in the bed. I went back and forth between a leer topper or a softopper and decided on the softopper because I wanted to be able to take it on and off easily. Plus I think the softopper looks bad ass.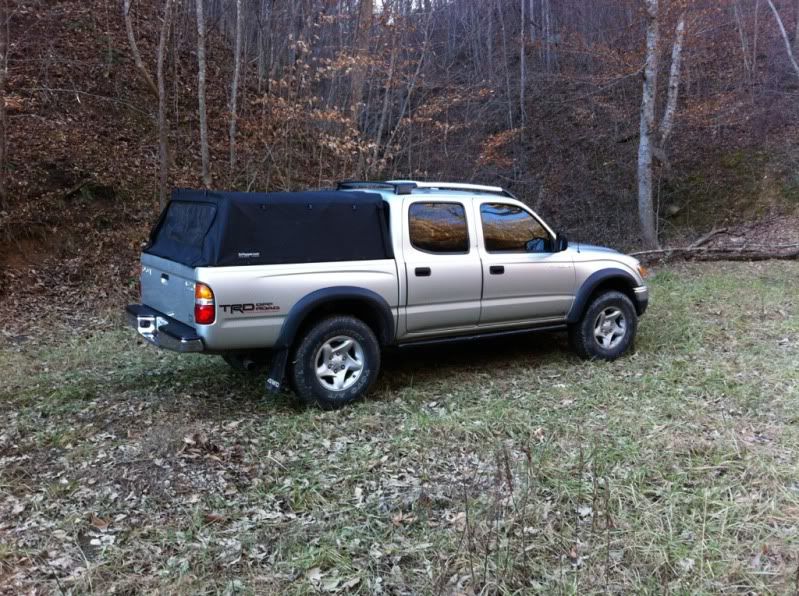 I have alcan leafs sitting in the garage and plan on going with 255/85 KM2 and bilstein all around.