2004 Tacoma Double Cab PreRunner

Similar to what it looks like today...
Armor and Body:
Avid Offroad
Front PreRunner Bumper
All-Pro Offroad
Rear Wrap Bumper
BAMF LCA Skids
Glassworks 4.5" Front Fenders
Wheels and Tires:
15" Stock '99 Toyota Wheels
33x10.5x15 BFGoodrich All-Terrains
2" All-Pro Wheel Spacers (front)
1.5" All-Pro Wheel Spacers (rear)
Sound System:
Kenwood DPX503 Double DIN Head Unit
600w MTX Amp
1200w Pioneer TS-SW2501S4 Shallow Mount
CarAudioFactory.com Sub Box (behind rear seats)
Kenwood Bluetooth Adapter
Suspension:
Bilstein 5100's (front)
Eibach 620LB Coils
Fox 10" 2.0 Shocks Relocated to axle
Fabtech AAL and Trail Gear U-Bolt Flip
Performance:
Deckplate Mod
AFE Pro Dry S
Air Filter
Magnaflow
18" Muffler (removed)
Electrical:
Cobra CB Radio w/ 3' FireStik FireFly
6000k 55w DDM HID's (removed)
Optima Red-Top w/ Blue Torch Fab Battery Box
Raptor Mod Amber LED's (removed)
Red LED Dash/AC Panel Conversion
LED Panel Dome Light Mod
Blue Sea Fuse Block and Circuit Breaker
OKLEDLIGHTBARS 40" Radius LED Bar w/ Eazy Company Light Mounts
OKLEDLIGHTBARS 6" Rear Facing Bed Lights
OKLEDLIGHTBARS 6-LED Front Facing Pods
Other:
Custom Fabbed Bed-Bar with bed lights, Hi-Lift/Fork Mounts, and Full-Sized Spare Mount
Line-X Spray-In Bed Liner
Tinted Front/Rear Windows
eBay
BHLM Headlights/Corners
eBay Black/Red Tinted Tail Lights
Relocated Windshield Washer Reservoir (removed)
More Pictures on Following Pages!
Here's the day I got the new truck (July '11), next to my '99 Tacoma. And the last time I saw the '99 (stripped of most mods) at the Toyota dealership.
(frame-rust R.I.P.)
From the old truck, I was able to save the All-Pro Rear, spacer lift, bed-bar, and wheels/tires...
Replaced the temporary 3" Spacer Lift with Bilstein 5100's and 3" Eibach Springs...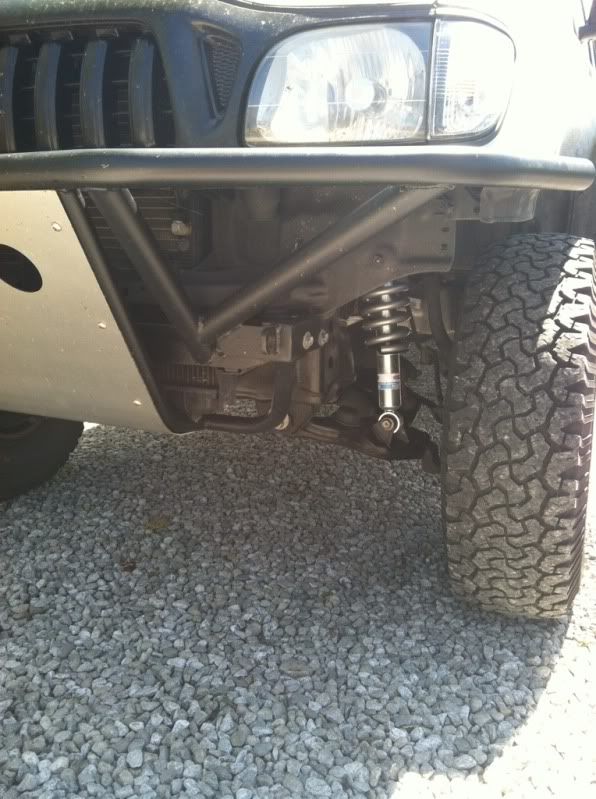 Added some All-Pro Wheel Spacers and painted calipers...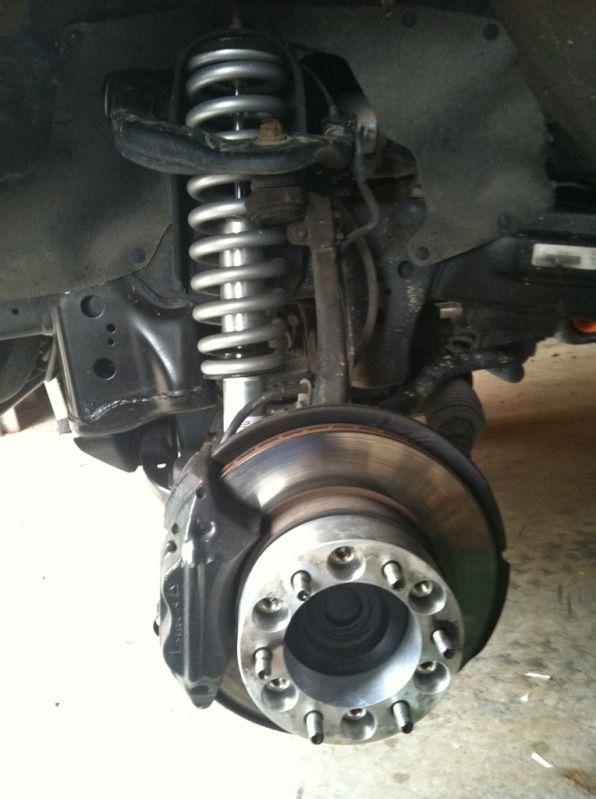 Added black headlights and corners...
Tinted my tail lights and then replaced them with eBay lenses...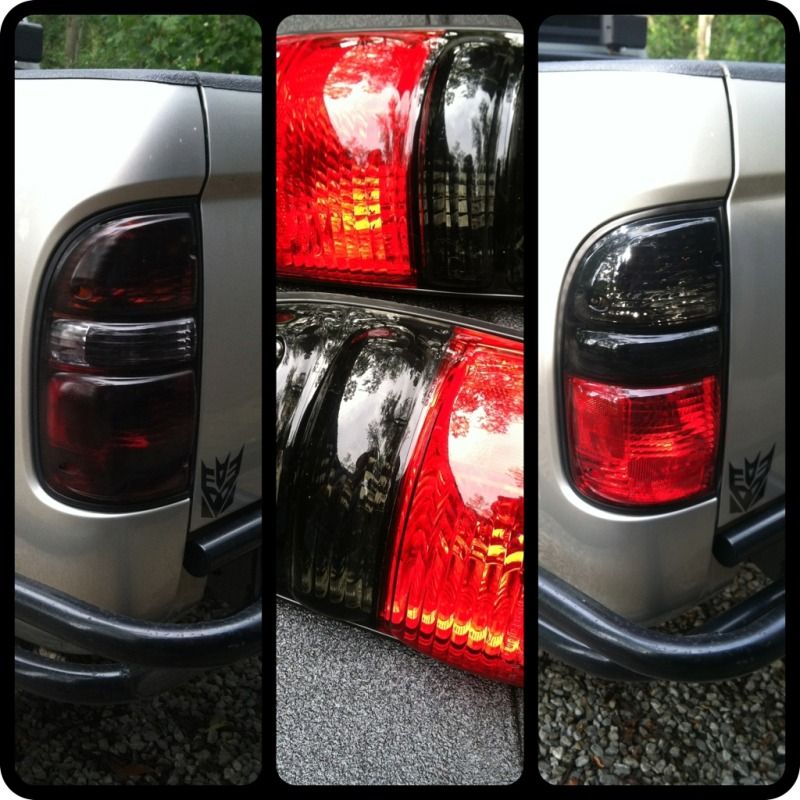 Added the "Raptor Mod" LED's...
Painted and Installed BAMF LCA skids...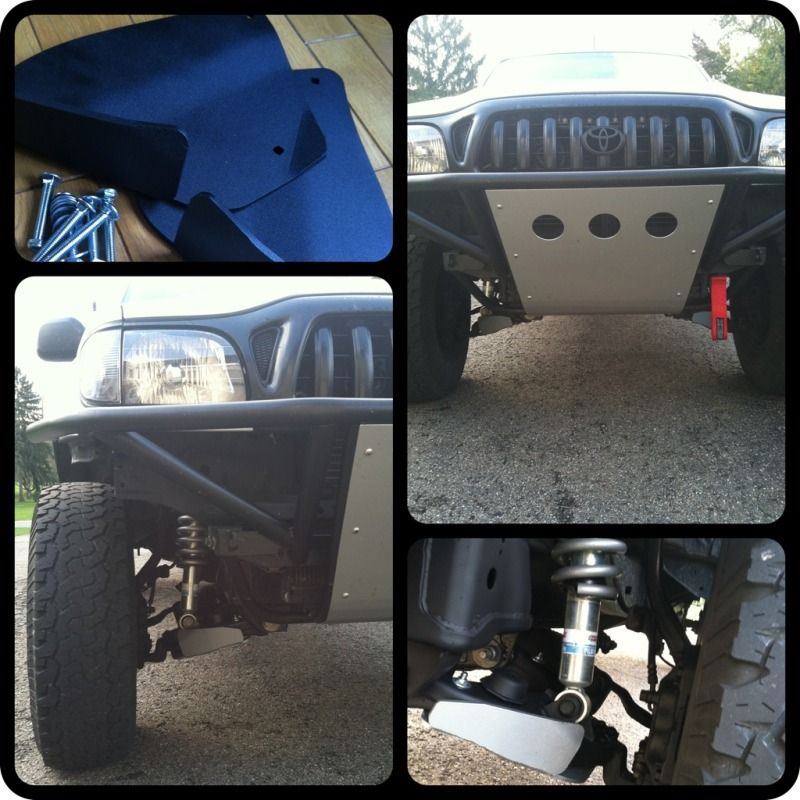 Random pictures from various stages of mods...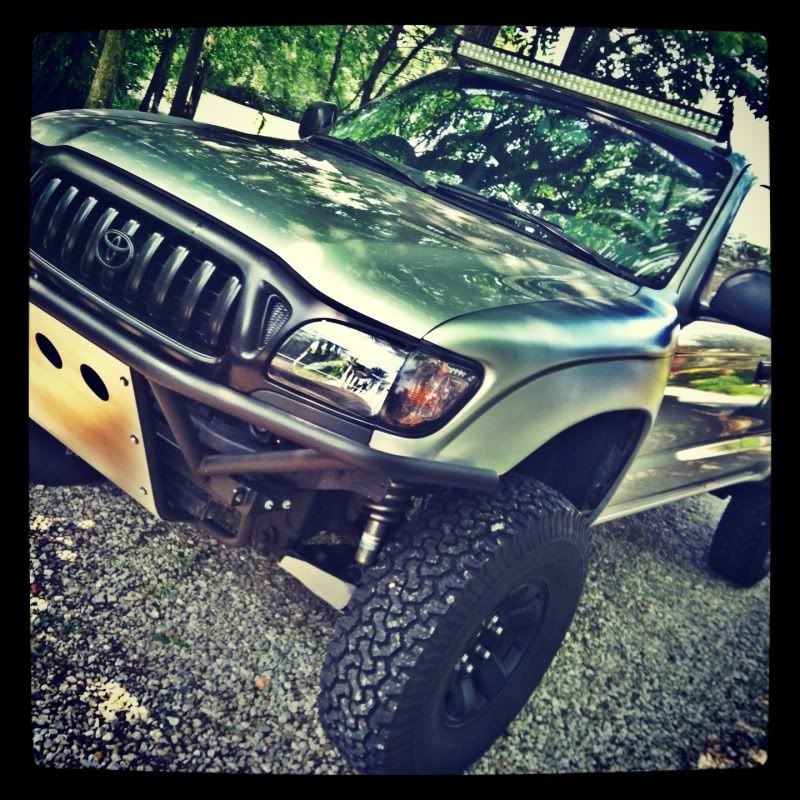 Cool Companies:
Avid Off-Road
All-Pro Offroad
DownSouth Motorsports
Toytec Lifts
Crutchfield Audio
Bay Area Metal Fabrication
OKLEDLIGHTBARS.com