This is my 96 4x4 2.7l tacoma, named Sluggo. It got the name because it is slow as fuck, like a slug.
EDIT: HMMM, for some reason all of my linked pics are no longer showing up...
T
ake
O
ff
Y
our
O
versized
T
ires
A
sshole
Day 1:
Skip Right to the Table of Contents
http://www.tacomaworld.com/forum/1st...ml#post4205098
BUT FIRST!!
Well now that I am on my 2nd tacoma I figured I might as well make a build thread for it. But first i must pay tribute to my last tacoma, my 1999 automatic 2.4l extended cab 5 lug, a.k.a cholo rider a.k.a mini turk a.k.a lil taco. This is a long tribute, its basically an entire build thread.
Here it is the day i bought it, a little more than 2 1/2 years ago, with 24,000 original miles.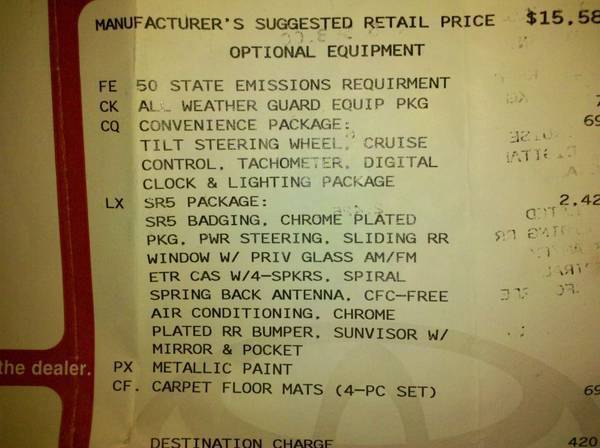 this is the oldest odo picture i have, it is rolling over 30k
the stock grille was cracked, so in the deal the dealer agreed to give me the money for a new grille. I took that money and put it towards a billet grille
The stock wheels with hub caps didn't look fly enough, so wheels and lo pros came next
I didnt plan on lowering it when i got it, but i hated the wheel gap so i lowered it 2"
not quite that much (photo shop done by the photo shop thread)