I brought this '01 Tacoma home on 11-05-10 out of New Hampshire. It had 169,145 miles on it at the time of purchase.
2001 SR5 4x4 V6 (5V2FE) X-Cab 5-speed
The previous owner had the frame replaced on 09-04-09 and it had 154,300 mi. then.
During the frame replacement, Bilstein 5100s were added all around. They kept the stock coils and had the front shocks set at the top notch for a 2 1/2" lift, OME Dakar leaf packs were installed in the rear. A Gibson cat-back exhaust was also installed at that time. It also included a Rhino lining in the bed. It sat on 265/70 R16 BFG AT T/A KOs
Latest photo 05.26.13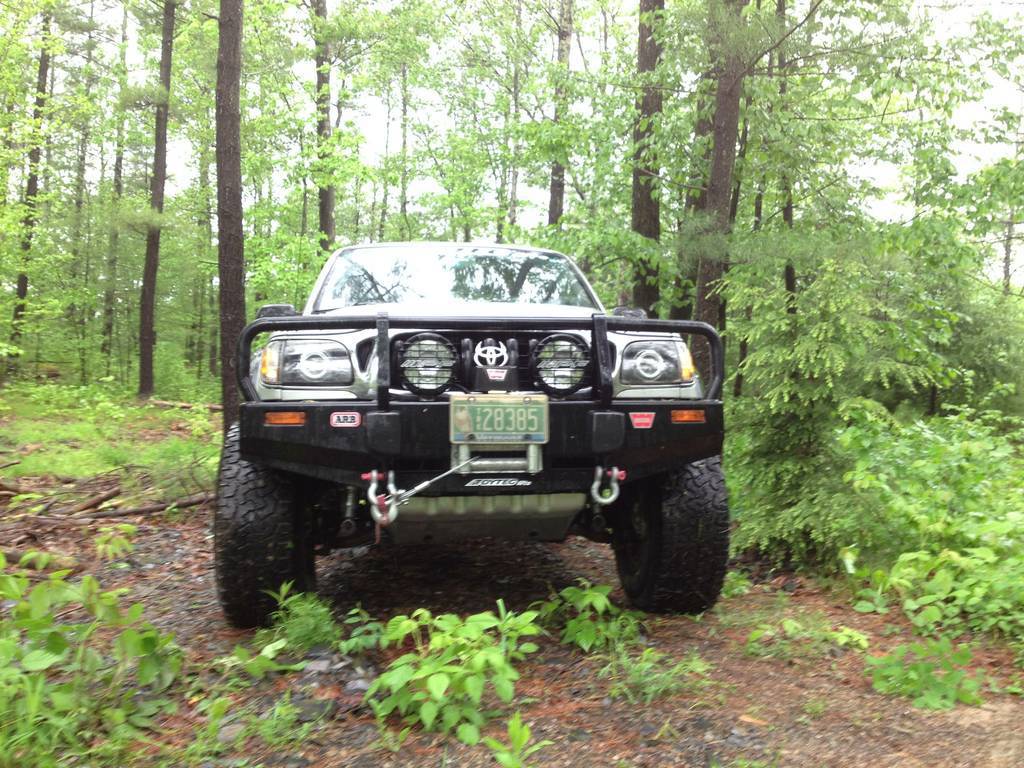 As she sits as of 05/2012: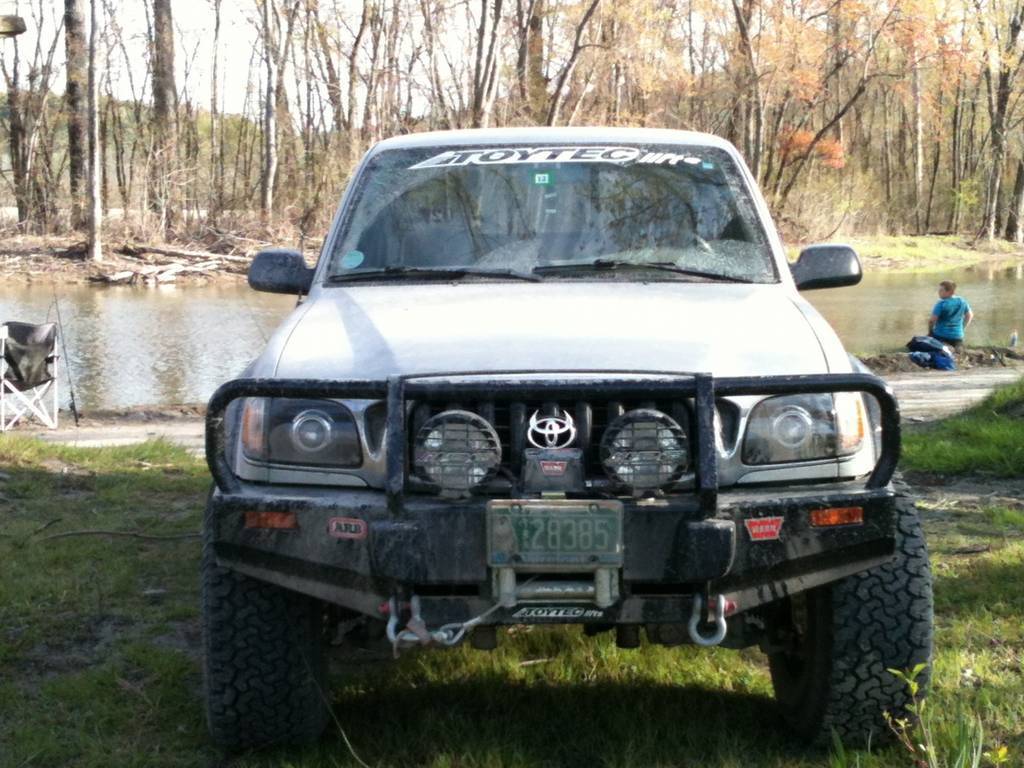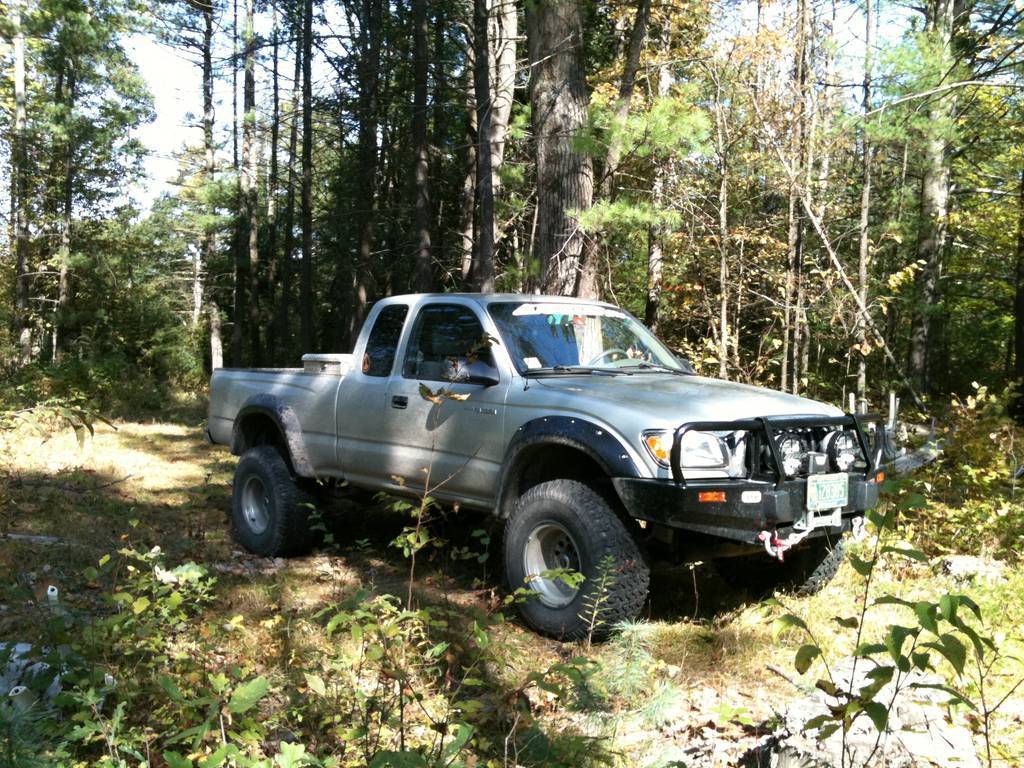 I did not take a lot of photos in the beginning as that was before I discovered TW. But this is one of the earliest photos I have: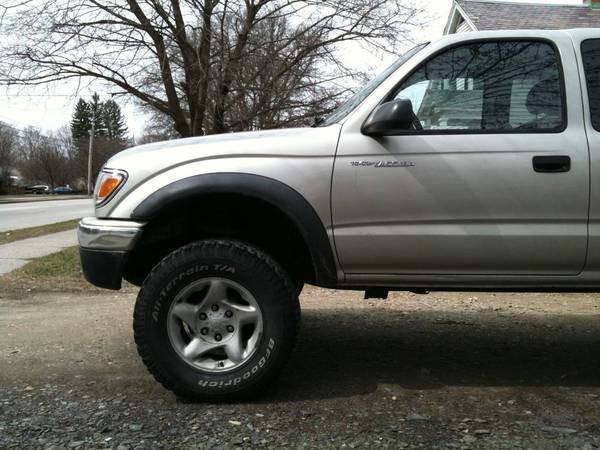 On my test drive I noticed the clutch slipping, so I got the seller to knock $1000 of the original price. A new clutch was the first thing I replaced.
My first real addition was a Gull-wing tool box from UWS. I did not want my tools to rattle around inside so I lined it with indoor/outdoor carpeting from
Home Depot
. I worked out the patterns using paper templates until everything fit just right. I hot glued the carpet pieces in place.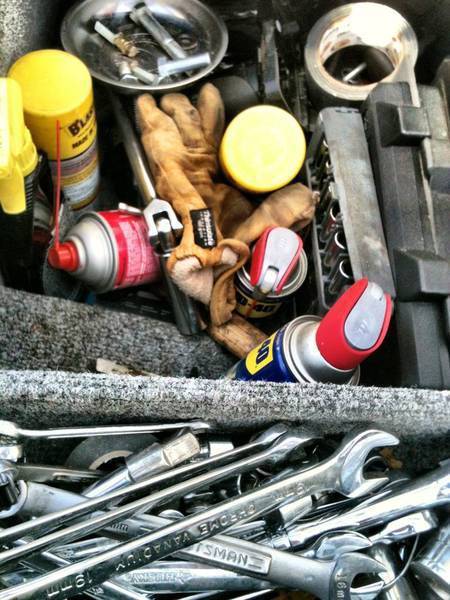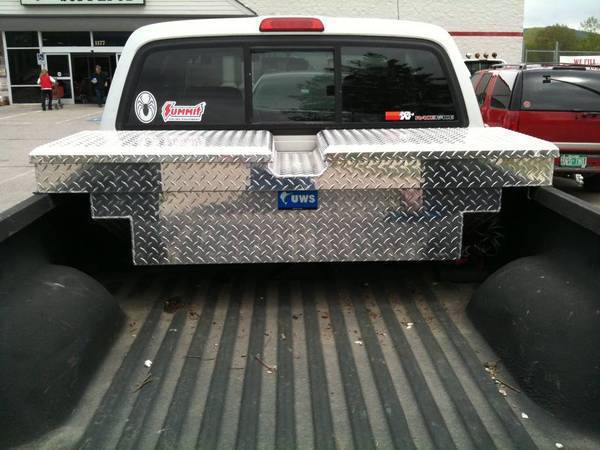 Snow Shelf Mod:
The step on the rear bumper was really rusting from the Northeast winters, especially where the hole for the receiver ball was.
I used an angle grinder to remove as much rust as possible, then primed the area. I filled all the cavities including the hole with Bondo. I then sanded it down and primed again.
Finally, I got a piece of the rubber self adhesive step material and cut the desired shape and applied it to the step.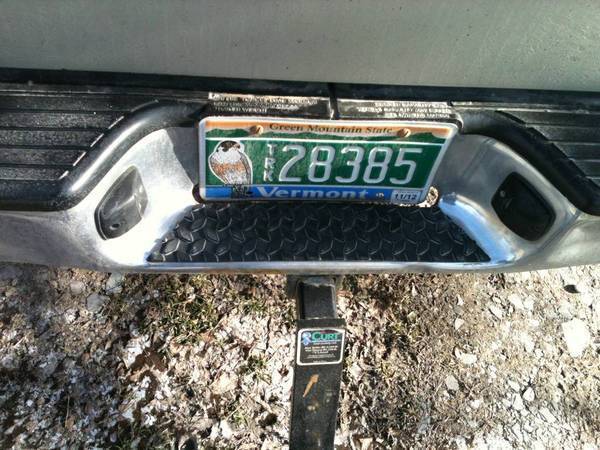 My next addition was 1.25" wheel spacers from Spidertrax and new Powerstop slotted and drilled rotors(no picts of install, sorry)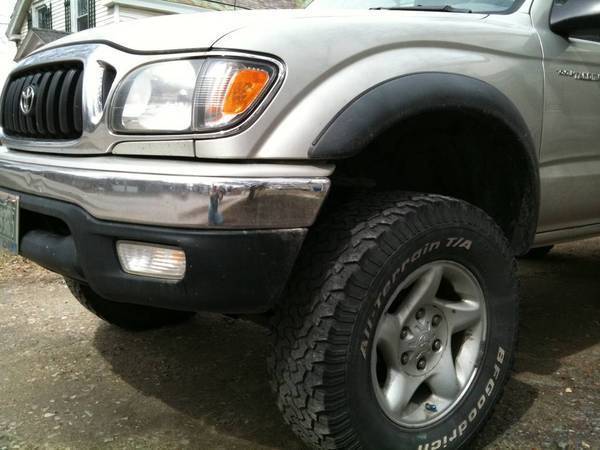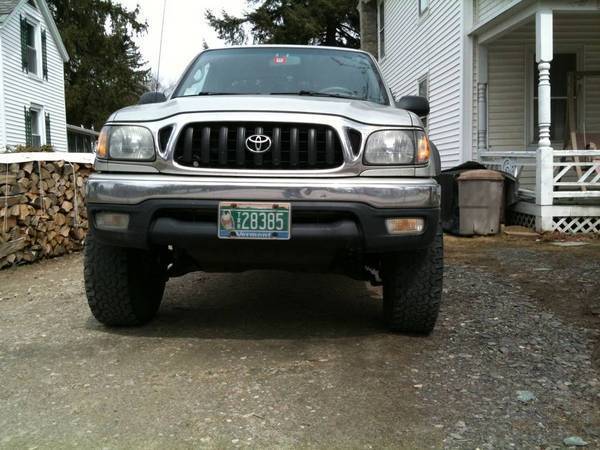 Next I installed a K&N series 77 CAI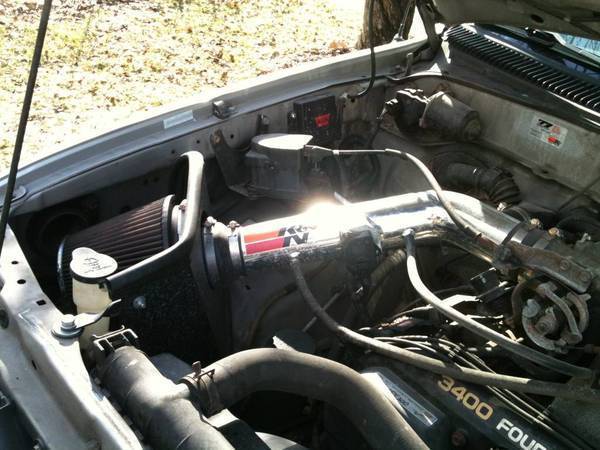 I picked up a used set of 33x12.50s on Outlaw IIs 15x10 with 4" BS from a local T100 owner. They sat around until I picked up my Hi-Lift jack.
I secured the Hi-Lift under the toolbox with tie down straps and a padlock.
I used tire chocks to keep it off the bed.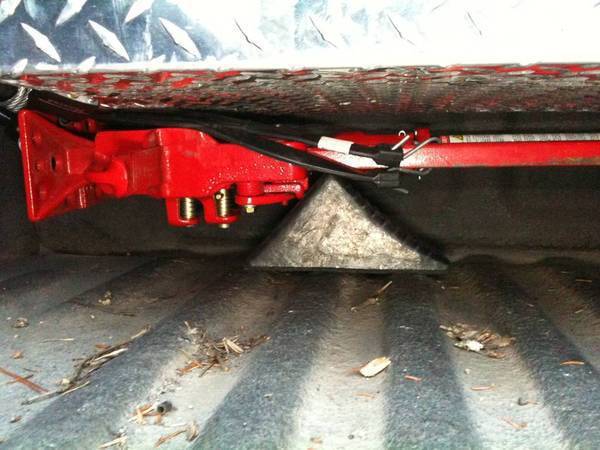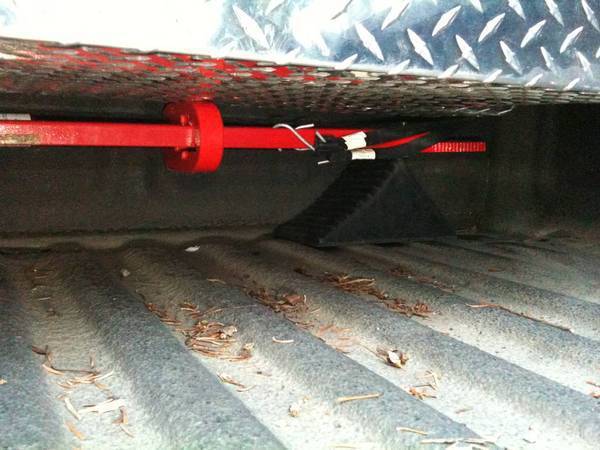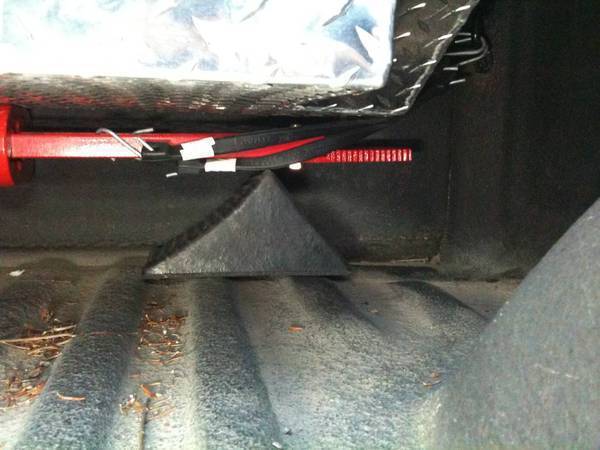 I removed the Spidertrax, as the wheels had 4" BS. Here are the wheels finally installed: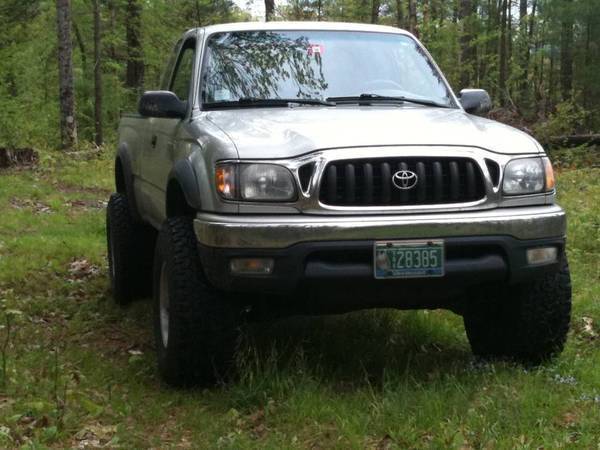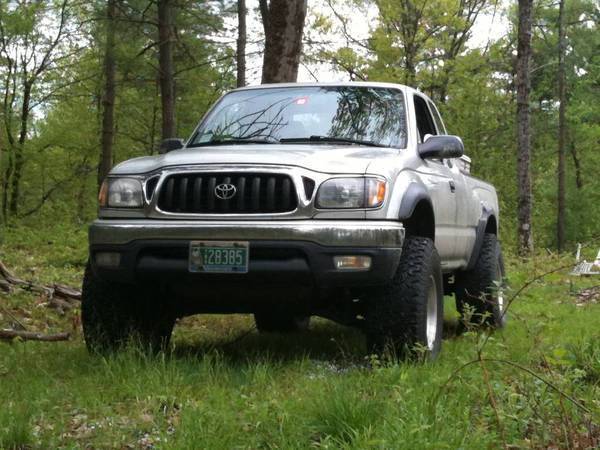 I found out real quick, I needed to trim to bottom corners of the front bumper as well as pound down the pinch weld in the rear of the front wheel wells.
I then picked up as set of Bushwacker fender flares.
This is the only picture I have of them in sequence. This was on my first outing with a used Jon boat I picked up...I loaded it like a retard..have learned since then.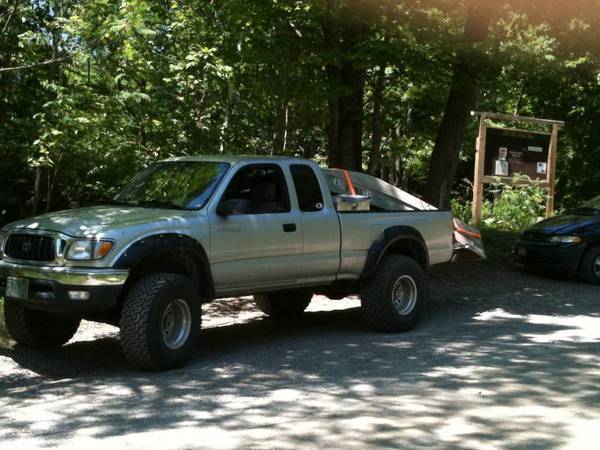 Next came my ARB bumper with IPF 900XS lights and a XD9000 Warn winch with remote control.
For some reason the holes to mount the license plate bracket were misaligned on the bumper and the supplied bracket would not work.
[insert hole picture here]
I fabricated a new license plate bracket using of a pair of aluminum "L" channels riveted together with offset holes.
[insert bracket pict here-need to take]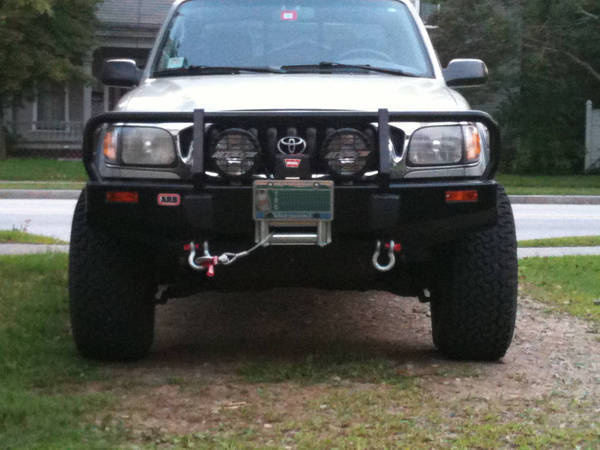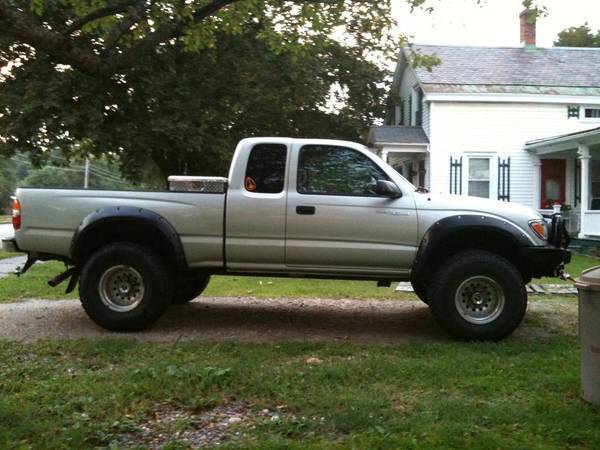 It was way too much weight for my stock springs and 33s so I switched back to my 265/70s until I could get my front suspension upgraded.
I picked up a set of
Toytec
coilovers using the Eibach 620lb springs.
After taking the original coils off the 5100s I realized the shocks were just too ugly to pair with the new Toytec kit..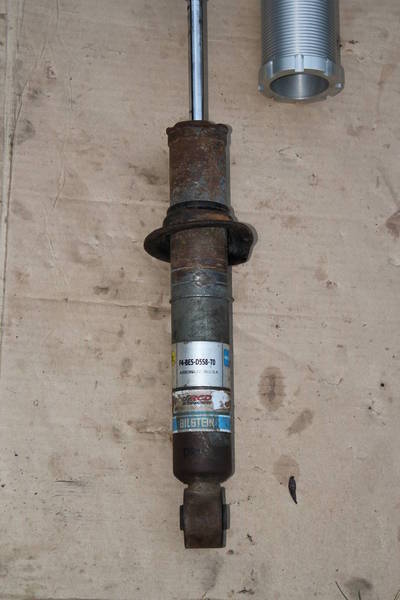 So I decided to refinish them. I knocked most of the rust off to install the sleeves, then went to town sanding, priming, painting and clear coating them. I installed new top mounts and bushings. I decided to paint them with the sleeves on as not to scratch the paint up installing them.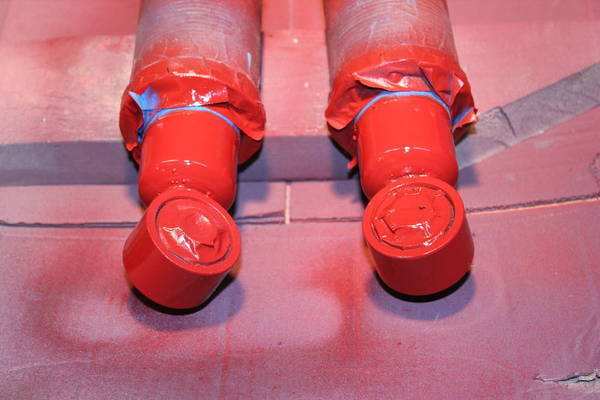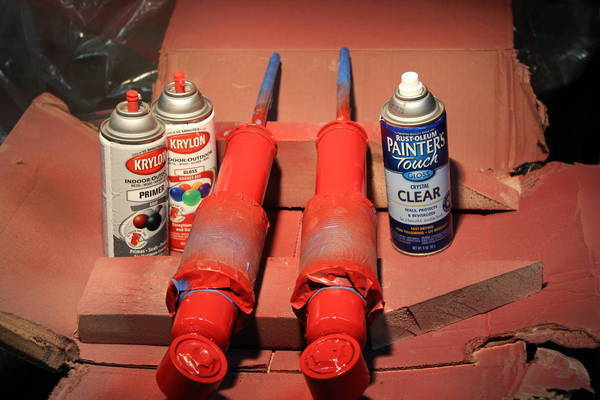 [with compressor pict here]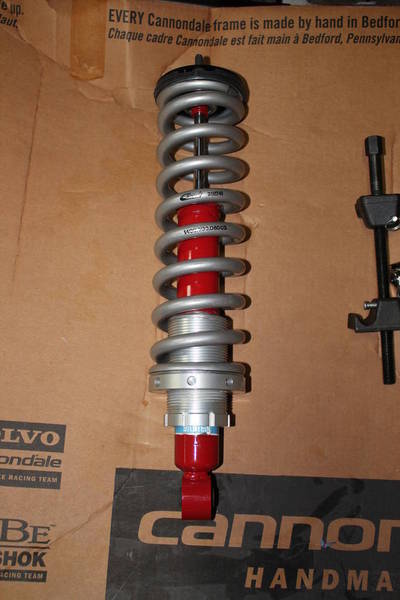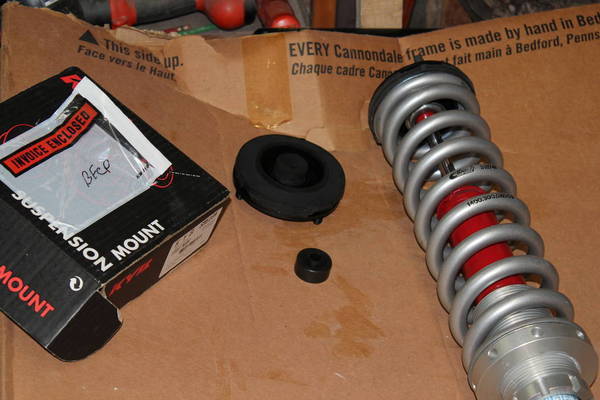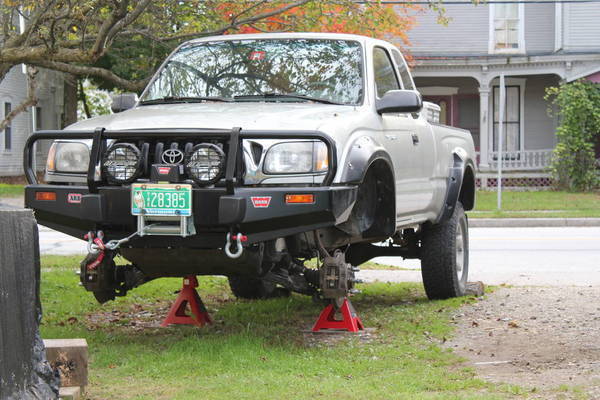 Testing levelness with new struts. I tightened the lower adjusting nut a little at a time, driving it in between. to finally level it out.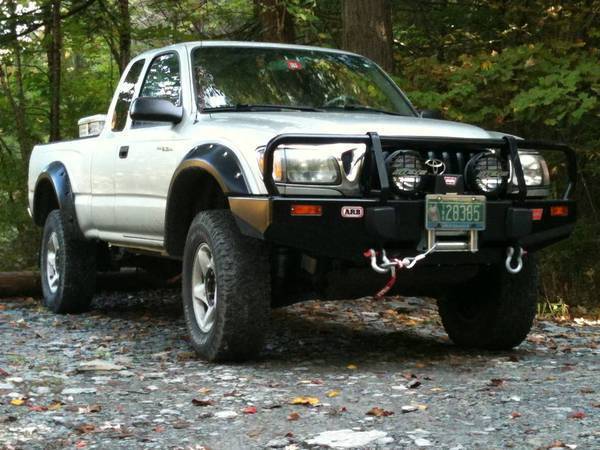 I put my 33's back on and went for a test run...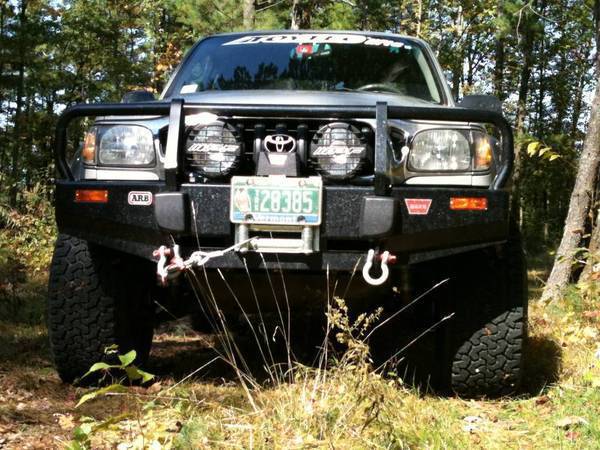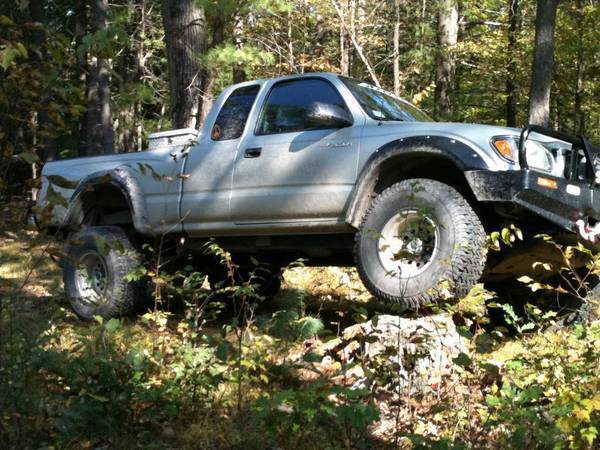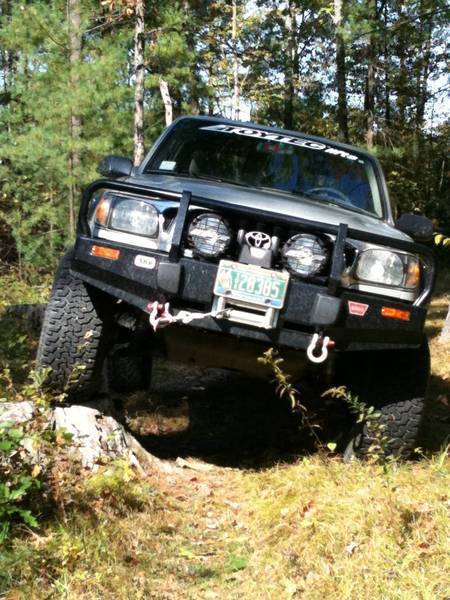 Here I am next to a stock Tacoma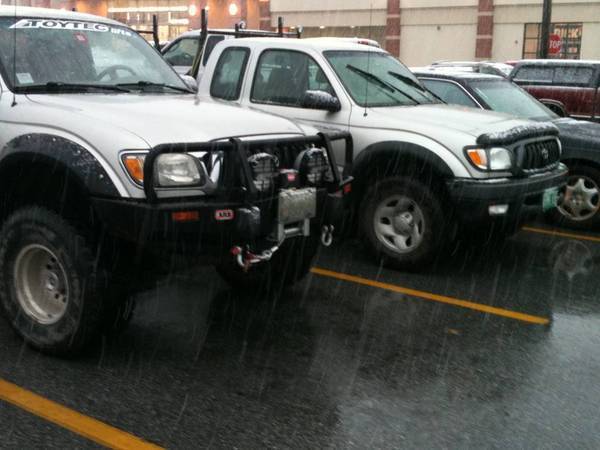 ...a poser pict: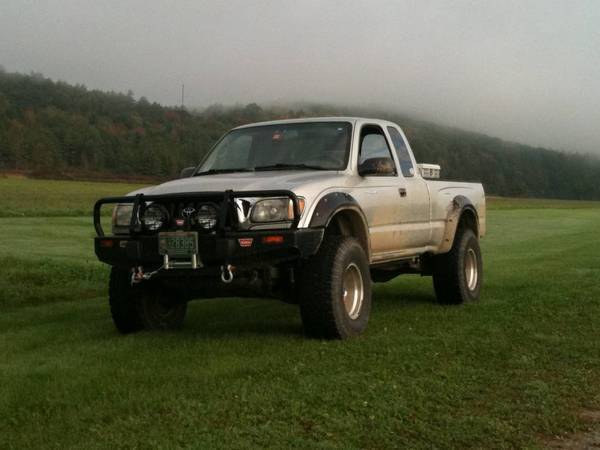 Under Construction....More to come..