The recent warm weather (now gone) has made for some pretty good wheeling, so I took advantage of it. Some of these pictures are older, but still worth posting I think.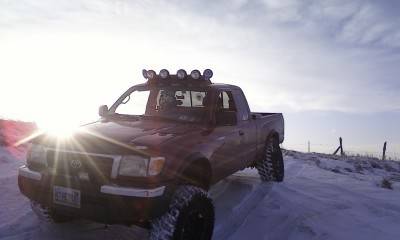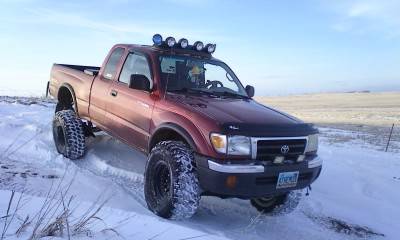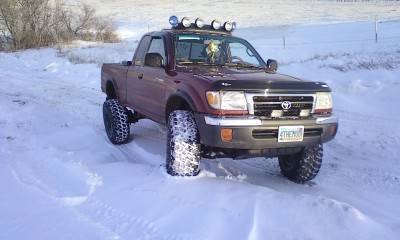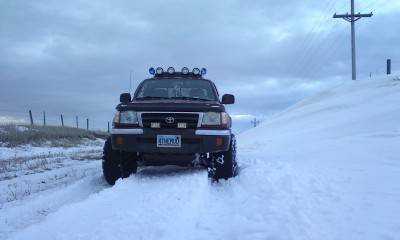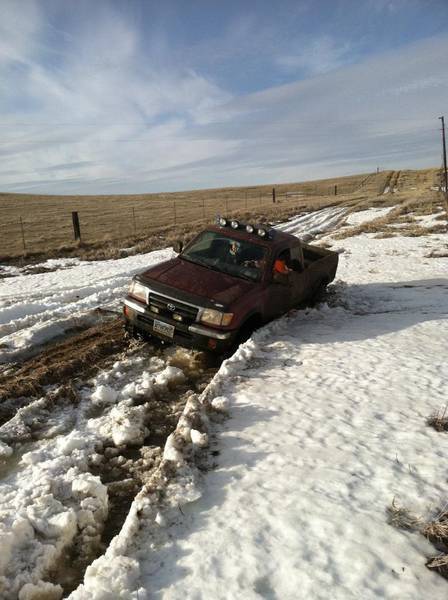 (was not stuck here)
Then not being satisfied of course I tried to go through it again, only I moved over into the snow more, and guess what...about an hour later I was being pulled out by my neighbor's f-150
I actually got pretty close to making it through, but I ended up getting High-centered on my skid and I was screwed.