How the truck looks as of now.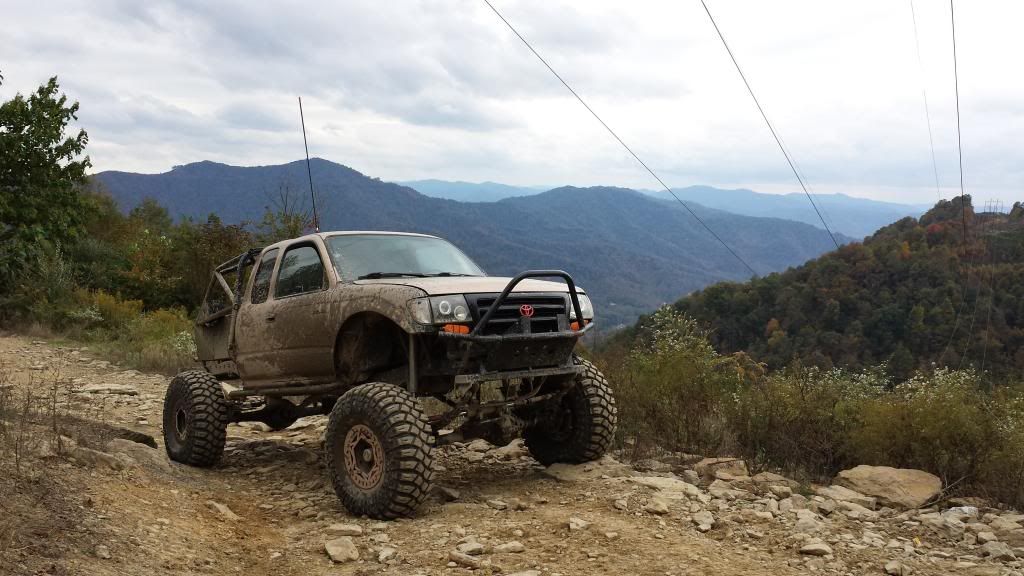 No first day pictures, but close enough.. Home made snorkel, and some Cooper STT's 31x10.5x15
Next.. couple months later... 3" spacer lift with wheelers 5 pack, custom bumper with lights........Don't ask...Somedays I tell ya...kids.
Later in the months I was hit by a deer, I gutted that fucker and ate it after what it did to the truck. It also smashed a part of my headlight, bumper saved a ton of damage.
Truck was fixed and I got new headlights out of the deal
and I added mesh to the front so shit like that wouldn't happen again. (With this big ugly bumper I hit 3 deer and 2 I completely shreded in half, no damage since the mesh was added. Big ugly bumper 2, deer 1. Added the warn M8000
Also you can see I moved the lights to the top of the truck, looks much better. I also added a AAL to the rear 2". Added cab lights to the truck as well.
Needed a rear bumper to go with my front!!
Took the piece of shit big bumper off and got myself a 4x bumper.