Bought the Taco when I moved to Kentucky. Here is the panty dropper near stock... OME 881 and
toytec
AAL
Got a job at Good Year shortly after putting the lift on. Used my employee discount to buy some wrangler duratracs in 285X75.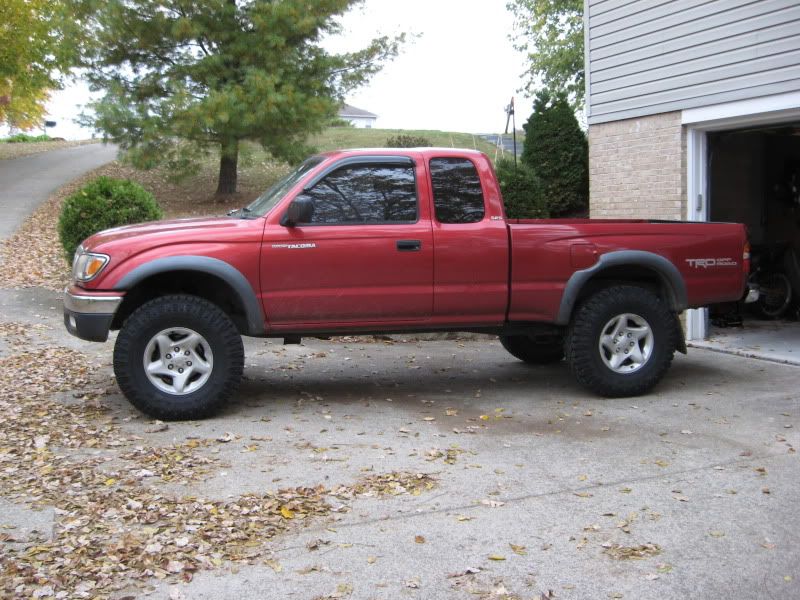 Picked up a pretty decent 110v Lincoln mig/flux core welder. First project was a bed bar.
Started getting back into wheeling so I decided to start getting some armor together. Bought a trail gear low pro bumper and put a stinger on it along with 2 IPF offroad lights.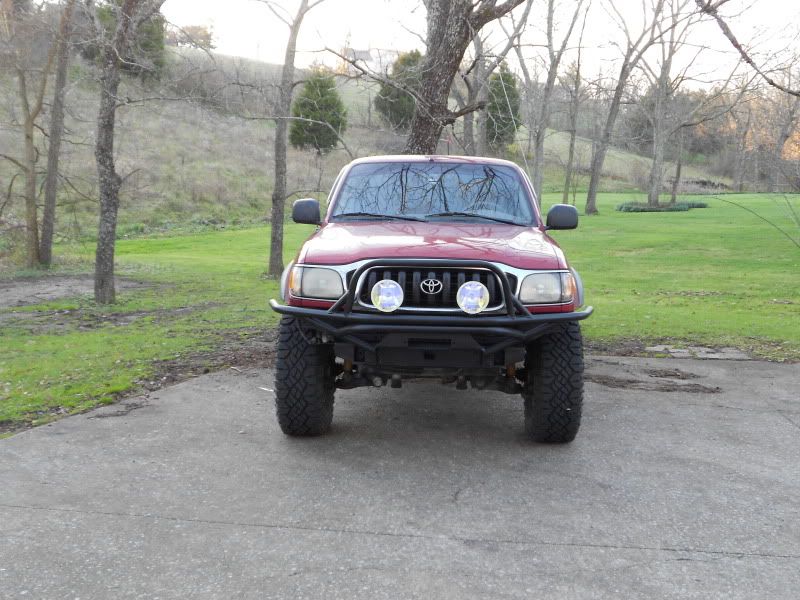 To bring you all up to the present, I really wanted bolt on sliders in case i ever decided to sell the truck or wanted to take the sliders off for some reason. I couldn't stomach the $400+ for a set of bolt-ons though. Long story short: CBI bolt on slider brackets + trail gear weld together sliders = $240 dollar bolt-ons...