My parents bought me this truck in June of 2011 bone stock. Im the 3rd owner. Bought it with 131,xxx miles on it.There was a lot of stuff missing that I replaced and I think i got it all. For instance, front mud flaps were missing (that I ended up taking off anyway
), window latch, the antenna nut/ bushing, and a lot of other miscellaneous stuff. Also, changed the timing belt, water pump, radiator hoses, thermostat, and flushed the radiator. The previous owner got new carpet for it but didnt cut the holes out for the storage in the back, so I fixed that. The original owner removed a leaf from the leaf pack
to "make it ride better". Sorry for the cell phone pics, thats basically all I have. I will upload more pics once I find them.
How it looks today: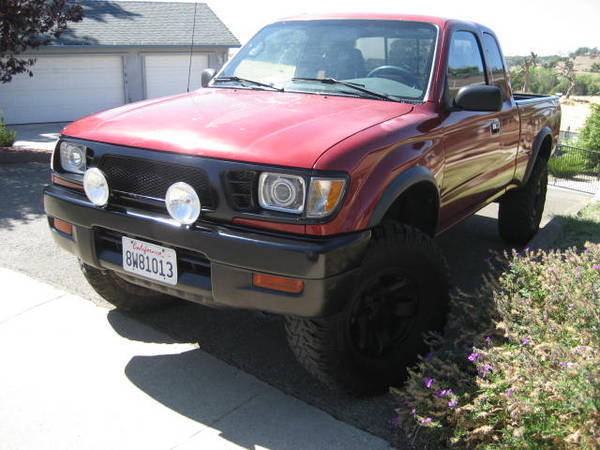 Specs:
-1996 3.4L V6
-4x4 SR5
-Sportsman Camo seat covers
-Bilstein 5100's
-Toytec/ Eibach coils
-Toytec 2" AAL
-32x11.5 Cooper Discoverer STT tires
-4 inch deckplate mod
-2 Hella 500 FF's 6,000K 55W HID
-1" Total Chaos diff drop
-JVC KW-XR610 double din stereo
-Black bumpers and grille
-Custom grille insert
-Pegasus HID projectors (6,000k 35W)
-Derp'ed rocker panels and hood
-Trail Gear 1600 lb clutch
Here's what it looked like when I got it: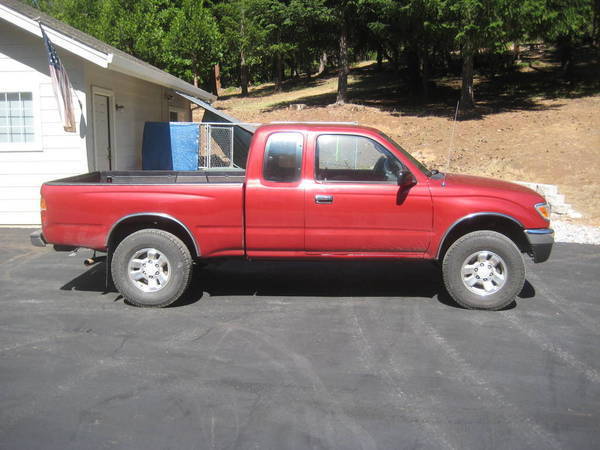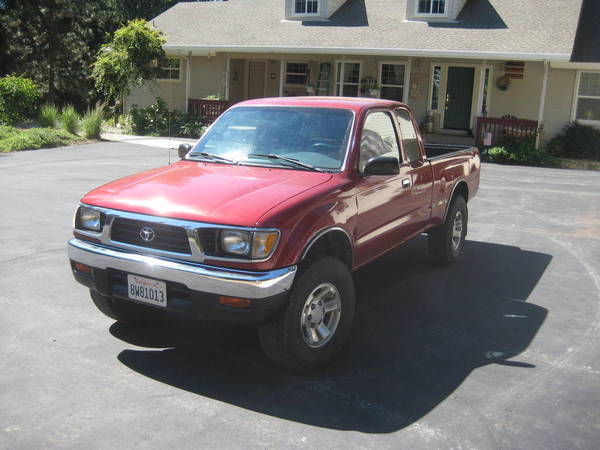 My first mod was the new seat covers. I got Sportsman Camo Covers in Realtree AP and I would recomend them to anyone. Great product.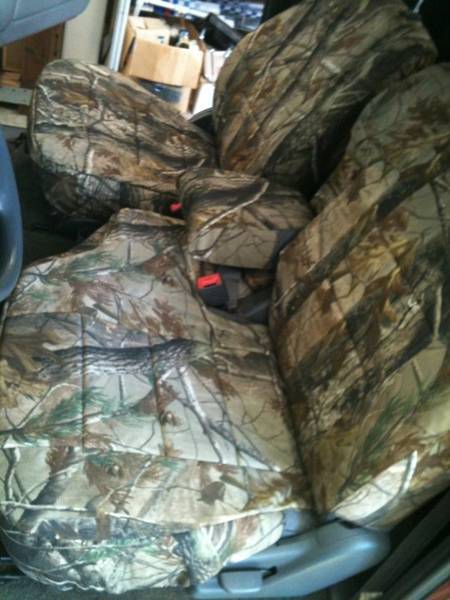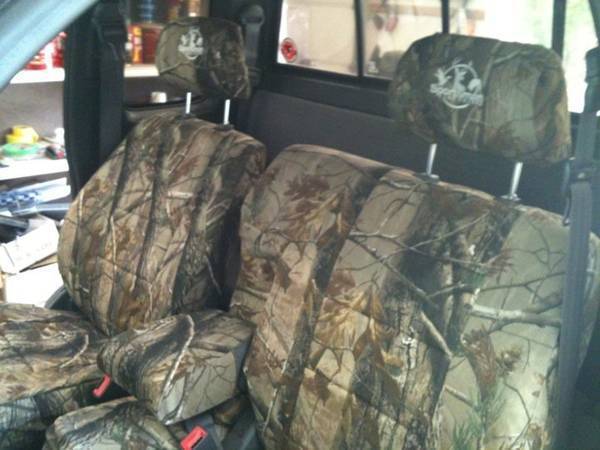 It stayed stock until September of 2011. It still had stock shocks and I wanted a lift and new meats. Ordered Bilstein 5100's for all four corners from
DSM
,
Toytec
2" AAL and new bushing kit for the front struts from Toytec, and Cooper Discoverer STT 32x11.5x15 tires from a local tires shop. Also wanted black rims so I got some flat black spray paint and painted them.
During the install: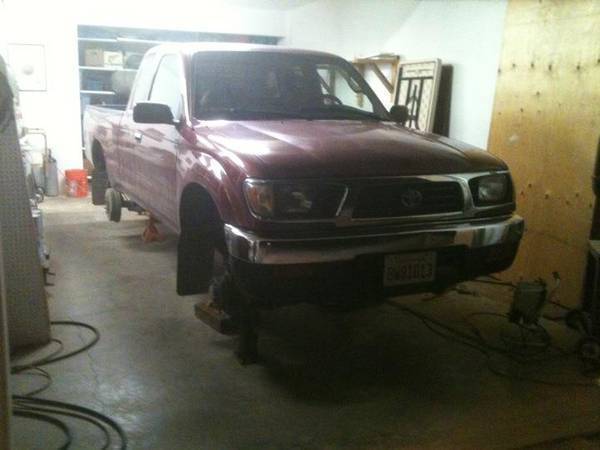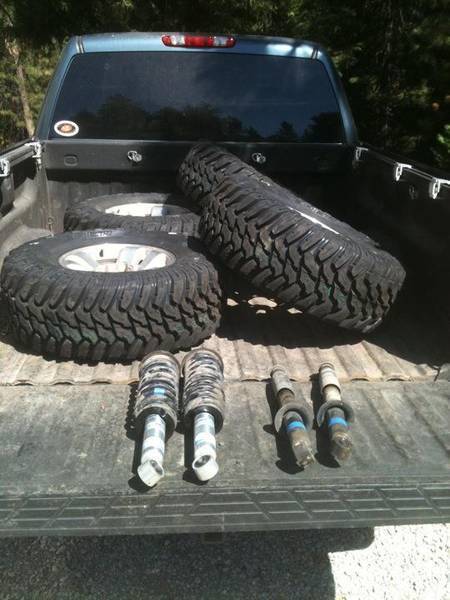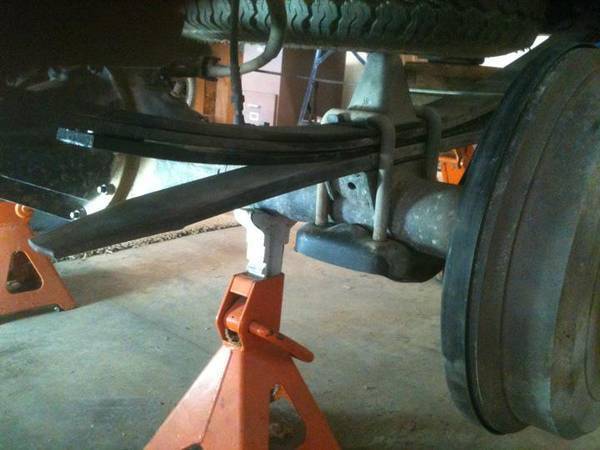 Here's what it looked like after the install: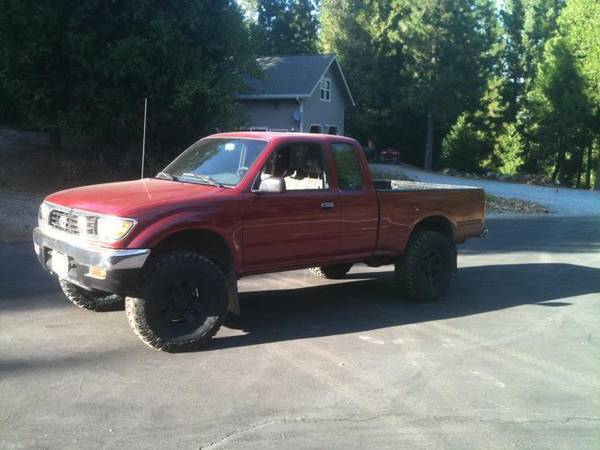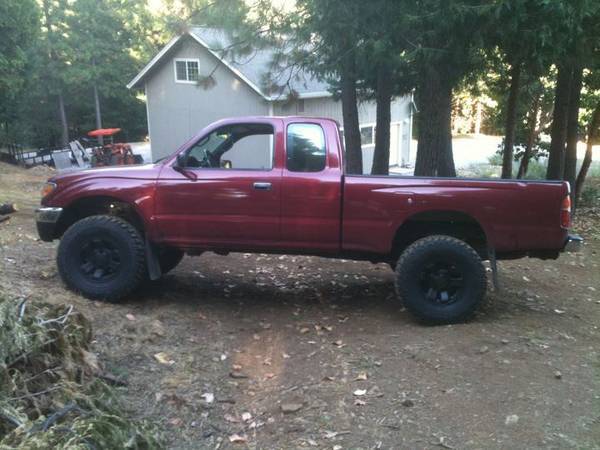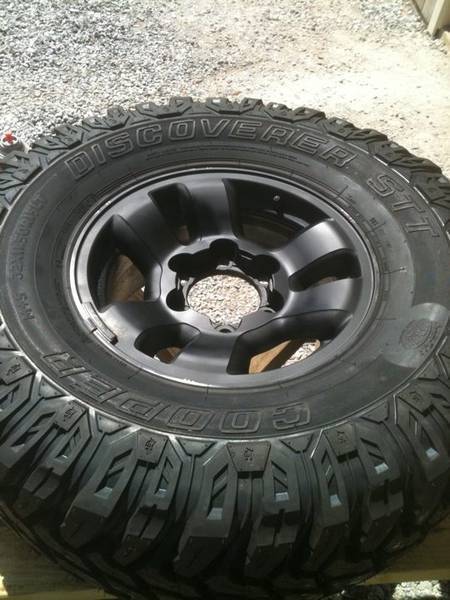 Went camping with my girlfriend and realised I needed a camper shell but could not afford one, so I made one out of PVC and a tarp: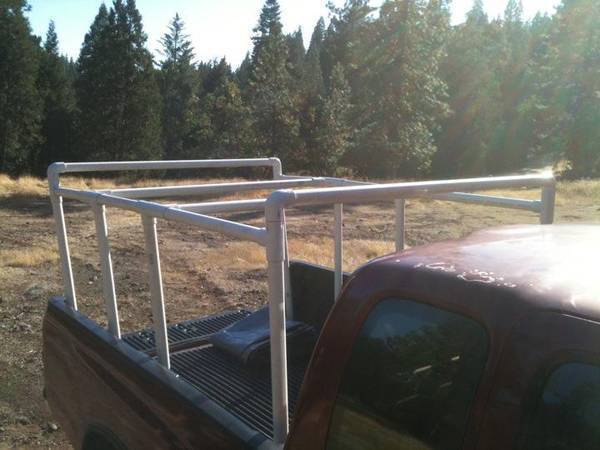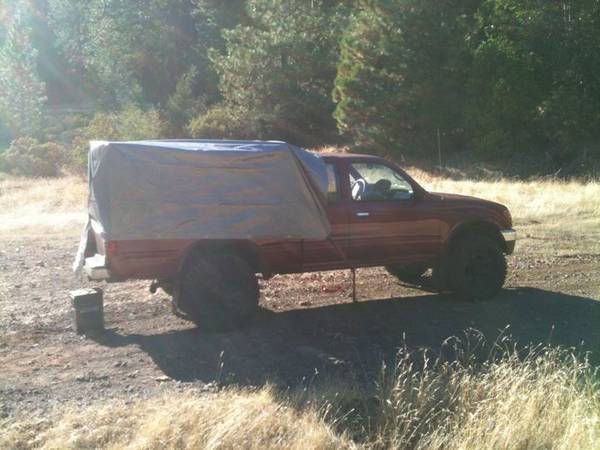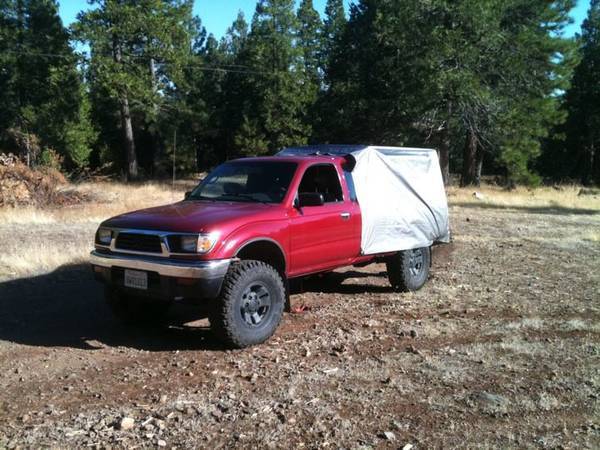 I originally wanted a CAI but decided against it and did the deckplate mod instead. I also capped off the silencers. Im pretty happy with it: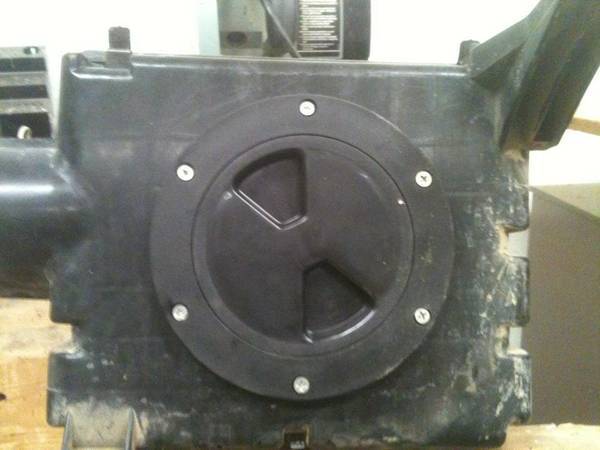 Then I decided that my stock headlights suck so I ordered some Hella 500's and mounted them on my bumper: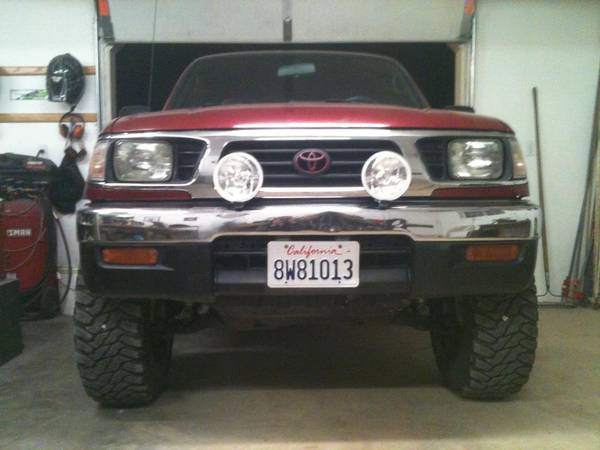 My dad had some chains from his truck that I found fit my tires so I will be using those in the winter:
JVC stereo: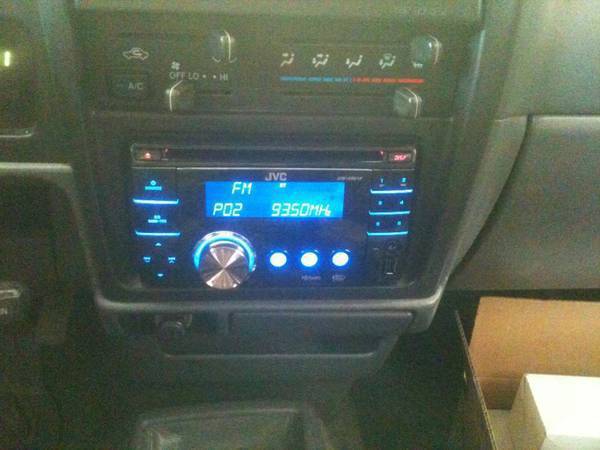 Other pics: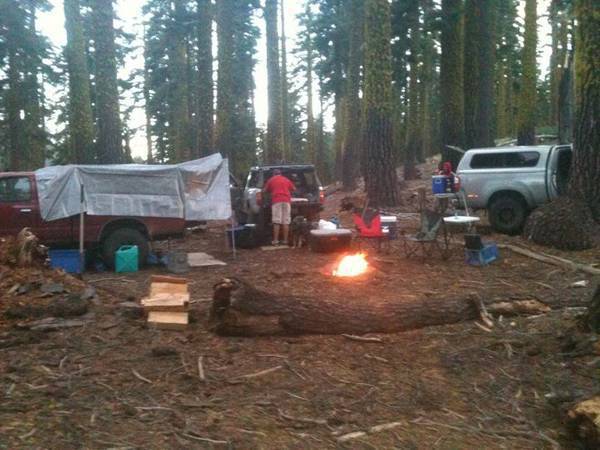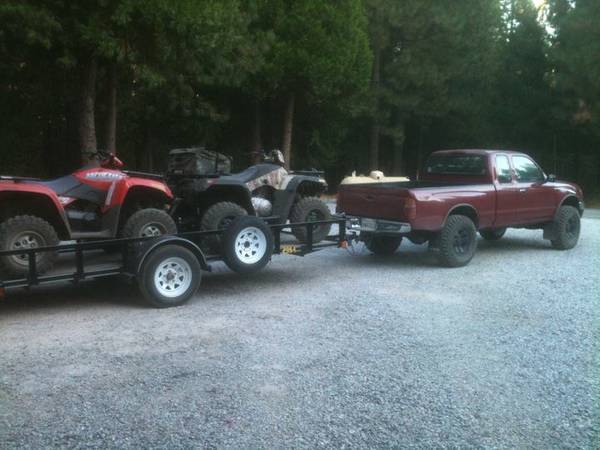 Timeline with 552Jrider's truck and TocoTruck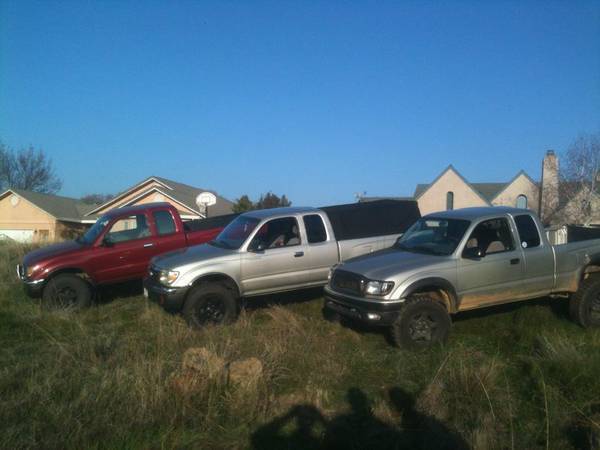 Repainted my rear bumper: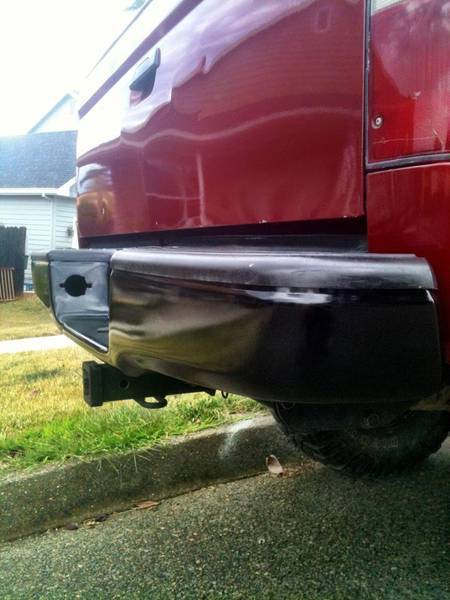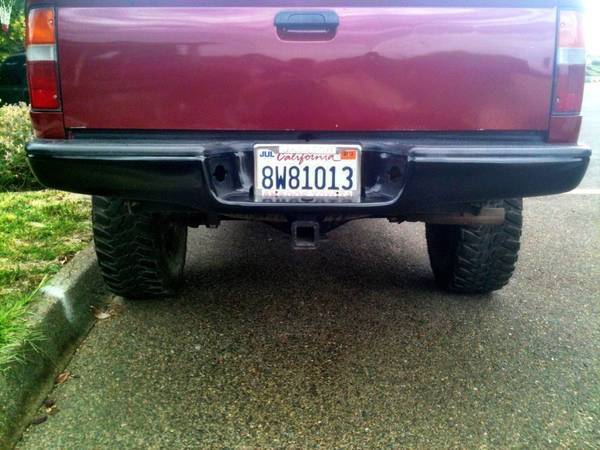 HID Projectors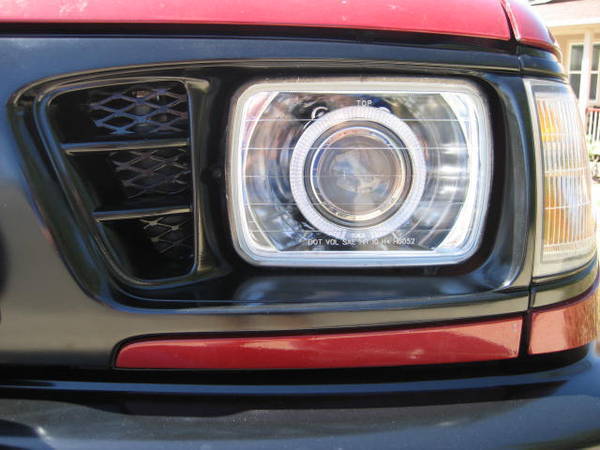 Painted grille, bumper, and made a grille insert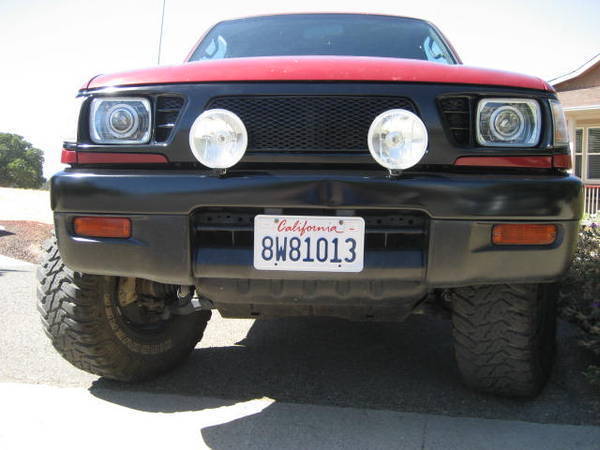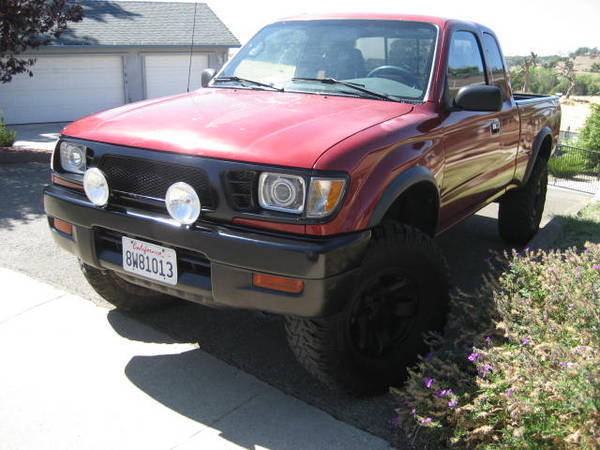 Derp'ed rocker panels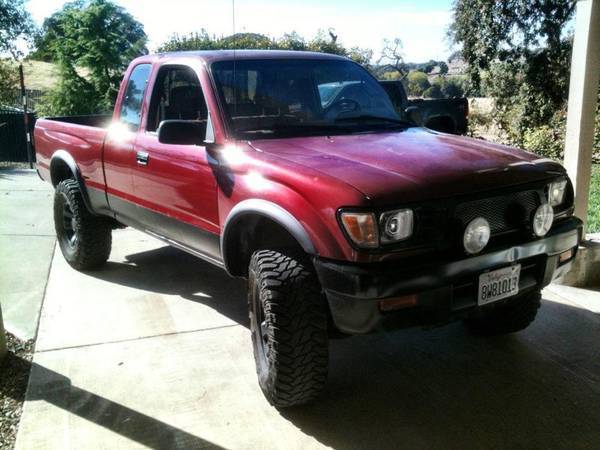 Plasti-dip'ed rocker panels and hood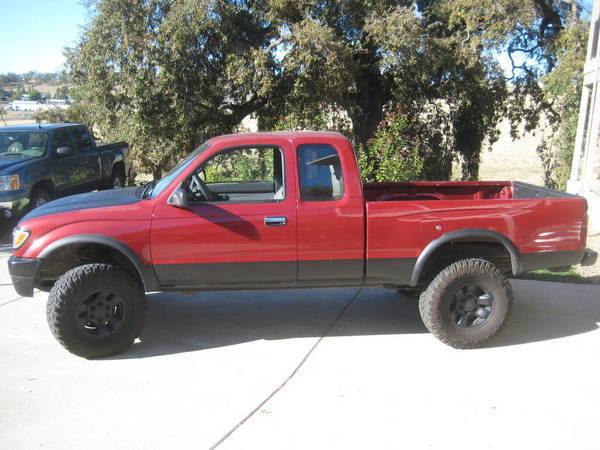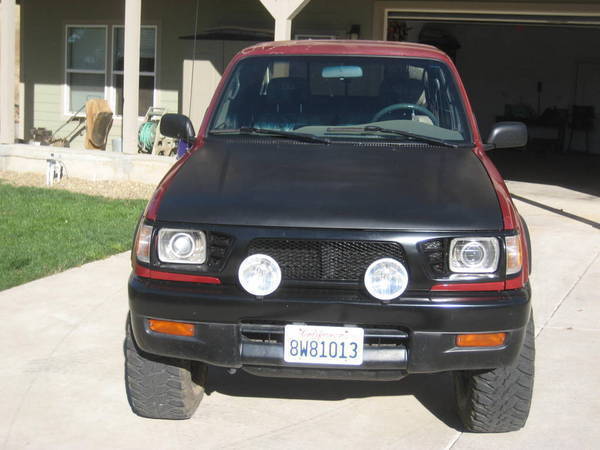 Toytec/ Eibach front coils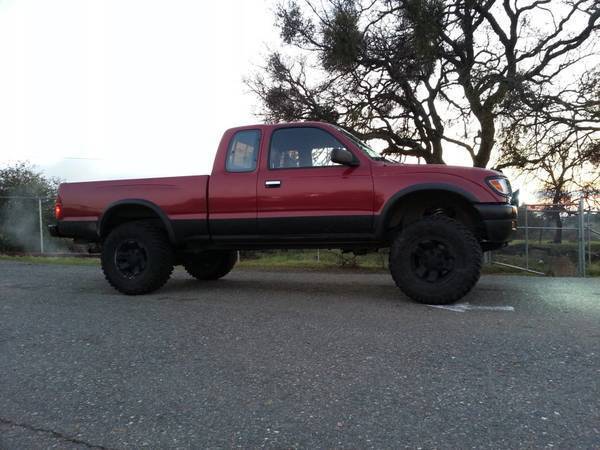 New clutch kit, Trail Gear 1600 lb
The flywheel before resurfacing: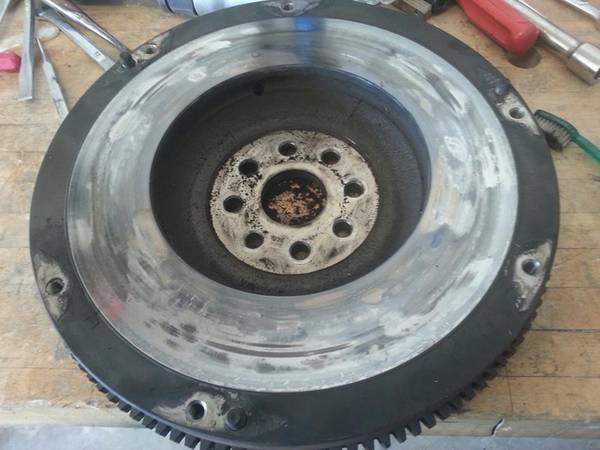 Old Clutch: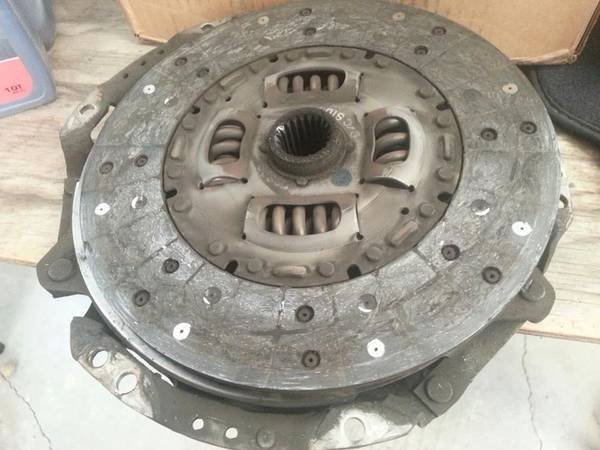 Old clutch up close: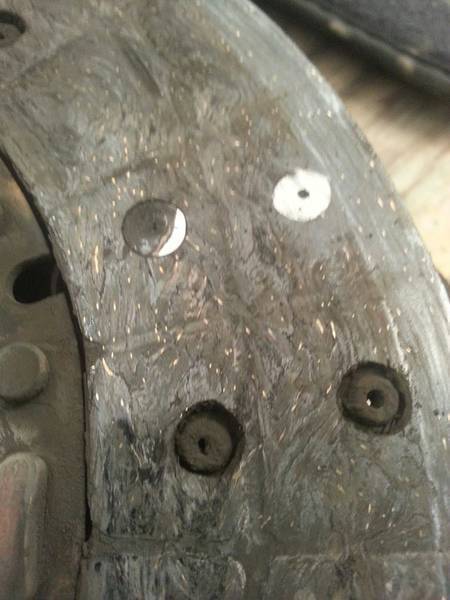 New and old clutch: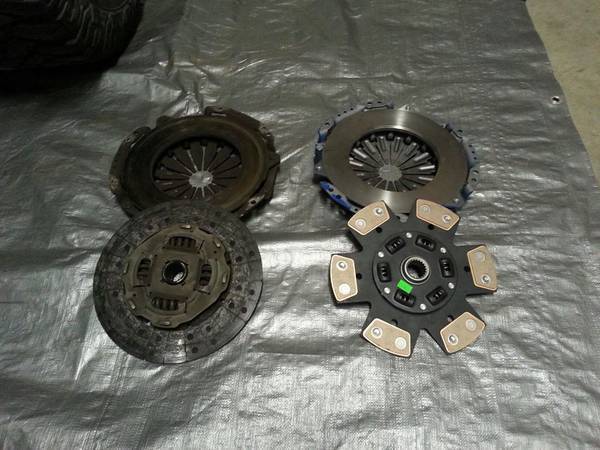 My truck will never be "done" it will evolve. I will always be making changes or adding to it.