well, it's just on paper as of now
... I owned a 01 SR5 a few years ago but sold it when my new wife and I got stationed in Hawaii so that she could bring her car and I didn't really want to keep the 4cyl permanently. Well, after buying a Wrangler and hating it I FINALLY bought the truck that I have drooled over for about 6 years now. Every one has the perfect tacoma in their mind and for me it was an 03 or 04 automatic xtra cab TRD in super white, and now I own it!!! I got this one owner taco from a fellow military member who had to sell it due to a newborn on the way and needing a four door. I was actually in the middle of the Pacific on the USS BLUE RIDGE and found it listed in craigslist. I had my dad go buy it for me and then had it shipped to Hawaii.
this is what it looked like the day I bought it.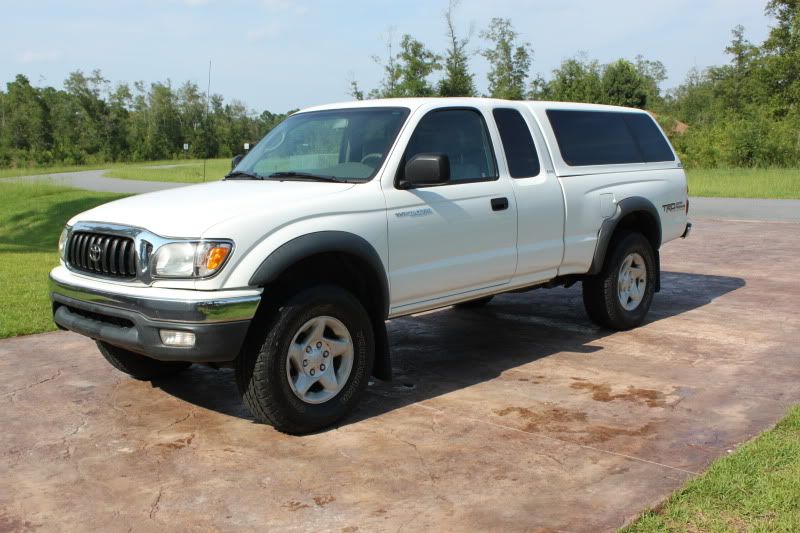 It was in pretty good shape, but the rims were extremely pitted and the headliner was really fuzzy for some reason. I'm assuming he tried cleaning it which didn't work out to well.
I ground down the rims the best i could and painted them and shaved the headliner with a set of hair clippers which made it look brand new! This is how it looks now.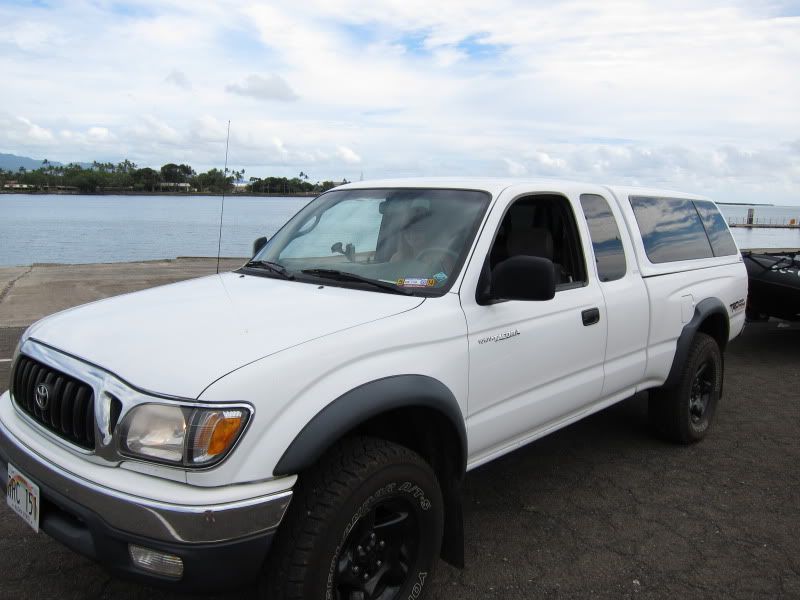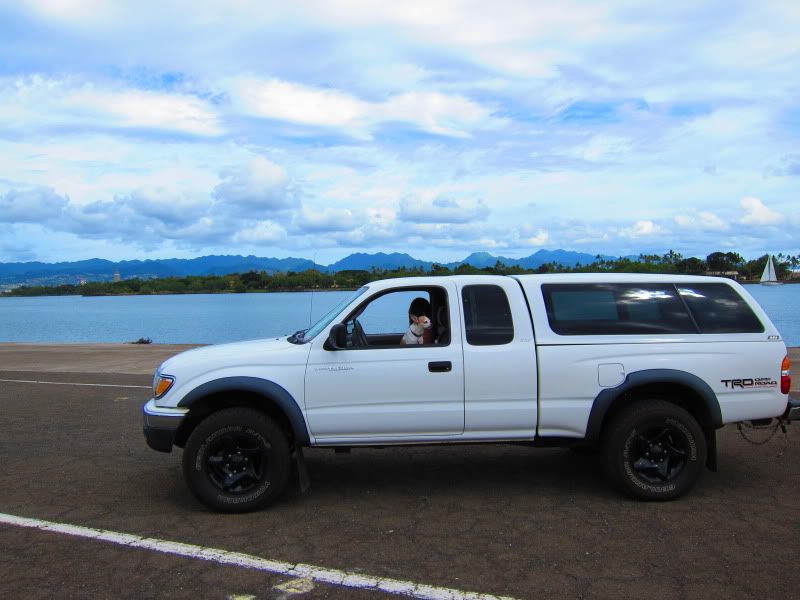 NOW, here's my plans for it. Please feel free to give any input on possible flaws in my plan.
Suspension:
toytec
ulk 3" with full dakars instead on aal's
TC UCA's
I have no probs with stock rims
biggest BFG KM2's I can fit with minimum or no rubbing (recommendations?)
Armor:
all pro
front and rear bumper
all pro rock sliders
Performance:
K&N
air filter
with the airbox hole DIY
Yellow Top optima
Add ons:
jack
cb
extra lights up front
I'm still doing research on different things so feel free to throw your opinions out there or links to other builds similar to where I'm trying to get