currently: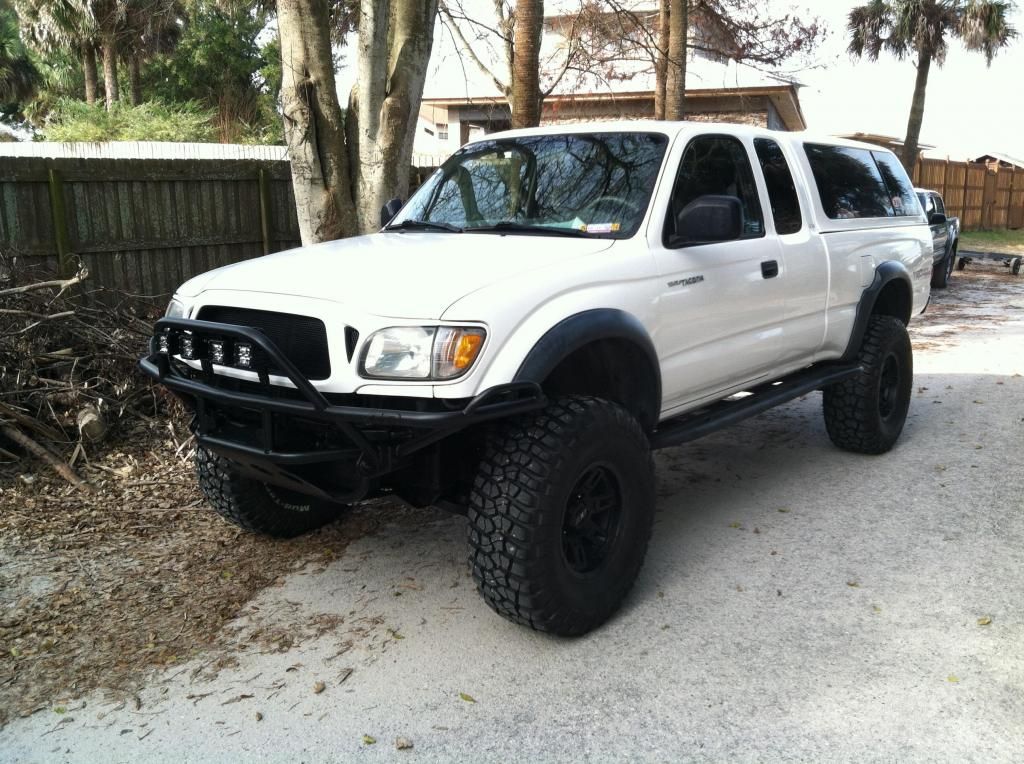 Updated Info: It's not just on paper now! Below if a listing of the current mods before the thread revert back to my original post. I really tried to take pics and make decent write ups for others looking for inspiration or info on how to do something.
Suspension:
OME 3" lift with 881's, full dakars and aal's.
dif drop
extended brake lines
quick release sway bar links
grease-able shakles
Armor:
All-Pro
baja front bumper
Al-Pro skid plates
Relentless Fabrications frame sliders
Performance:
K&N
air filter
you can't fix perfection right?
Tires & Rims:
BFG 33x12.50.15 KM2 tires
Micky Thompson 15x8 sidebiter II rims
Audio:
Top of the line Sony head unit
Focal 6.5's and tweeters in the doors (custom build to fit)
2 10' Kicker subs
JL Audio HD amp biamplified to run Focals and rear fill speakers
Kicker amp for sub power
Completely dyno matted cab of truck
Lighting:
HID headlights
4 Rigid Industries lights up front, 2 beam, 2 floods.
Waterproof LEDs under hood and around bed
LED's in cab map light locations
The extra's:
Uniden CB with stow away antenna
Hi-lift jack
Raptor lined bed, sliders, and plates
I owned a 01 SR5 4cyl but sold it Before moving to Hawaii. After buying a Wrangler and hating it I FINALLY bought the truck that I have drooled over for about 6 years. I searched for literal months for exactly what i wanted, and I got this one owner taco from a fellow military member. I was actually in the middle of the Pacific on the USS BLUE RIDGE and found it listed in craigslist. I had my dad go buy it for me and then had it shipped to Hawaii.
this is what it looked like the day I bought it.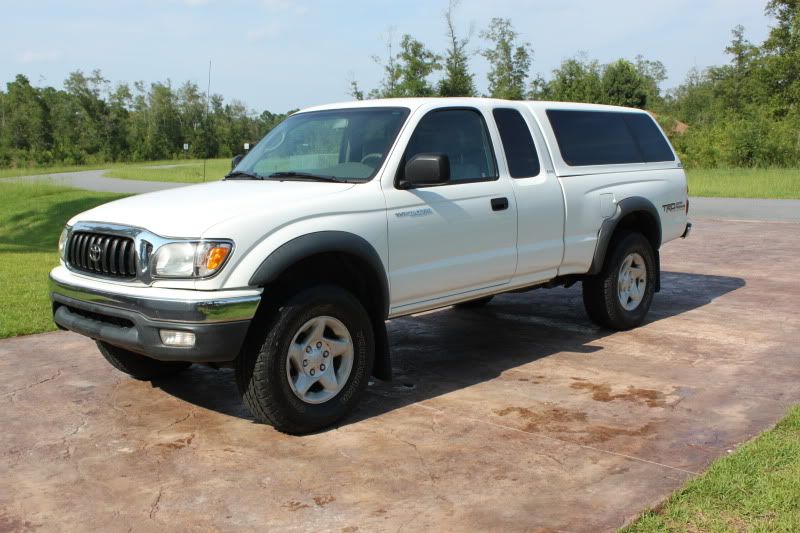 It was in great shape, but the rims were extremely pitted and the headliner was really fuzzy for some reason. I'm assuming he tried cleaning it which didn't work out to well.
Here's a couple of pics of the truck pre lift in Hawaii with my F470 Zodiac and off roading.