Thought I'd join the rest of ya and post my 2003 Tacoma PreRunner Build...

2003 Toyota Tacoma V6 SR5 PreRunner

I'm the 2nd owner... Purchased April 2009...

Here's a few pics of when I brought it home...

This Taco was the Best lookin truck on the lot, so they had it parked inside for special Taco Treatment...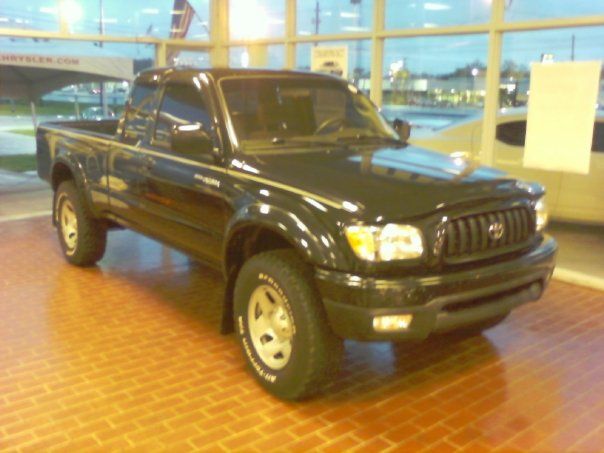 Raining the day I took it home...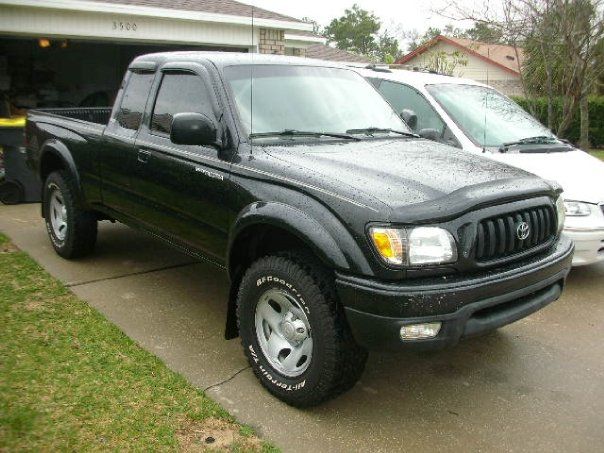 So, for those who don't know me... 311 is my favorite band... my bday happens to be a day before March 11th, took a cruise, go to concerts and the numbers 311 happen to follow me around wherever I go... On the drive home from the dealership, I swear, I no more turned onto the interstate, looked down and saw this! Great Sign of a good thing!!!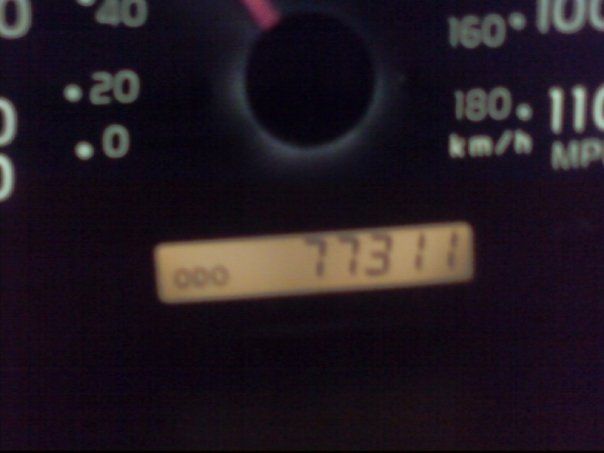 yea, that's my neighbor's Black Taco across the street... he's since moved and bought a new Bad Ass Tundra Limited... Probably cuz I had a better lookin truck than his at the time... he sure showed me... lol
head lights in these pics look clear, but didn't last very long... fogged up really quick and I replaced em with shitty Chinese parts... lookin to replace that bad investment later on...
Damn, even at stock, it looks good!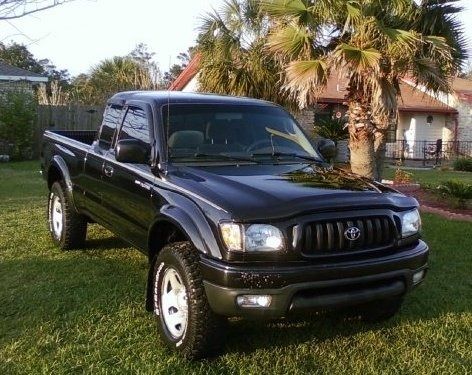 Soon after buying my new truck, my cousin moved from Virginia and we started a new Party Rental Biz... Moon Bounces, Water Slides, Tents, Tables, Chairs, Games, etc...
www.BreezeBounce.com
Good thing my Taco has a payload of 10,000 pounds so I can tow a trailer full of wet water slides...