Heres My 96 Tacoma 3.4l 4x4. Had in the family for about 8 years now and it got handed down to me when i was 14. 18 now and finally doing some mods to it!!!
When i first got it!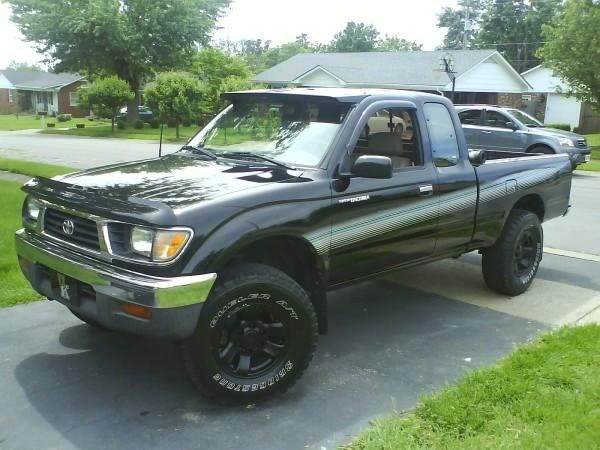 Way it sits today!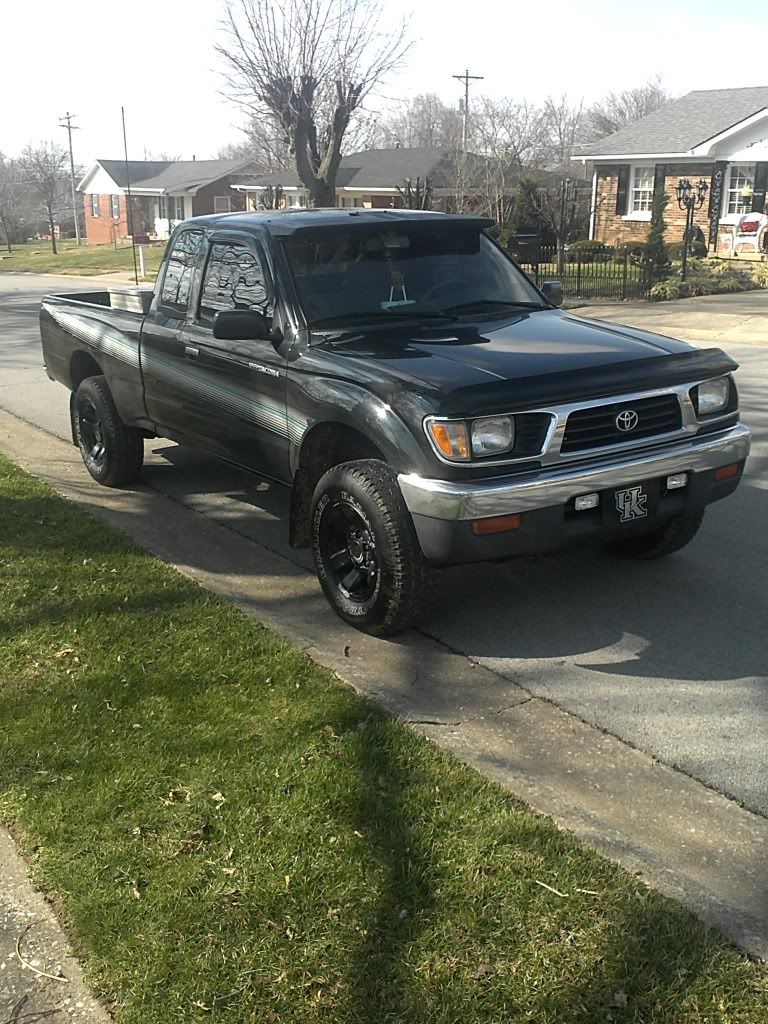 Sony Stereo/Cobra CB/Whistle XTR-555 Radar Detector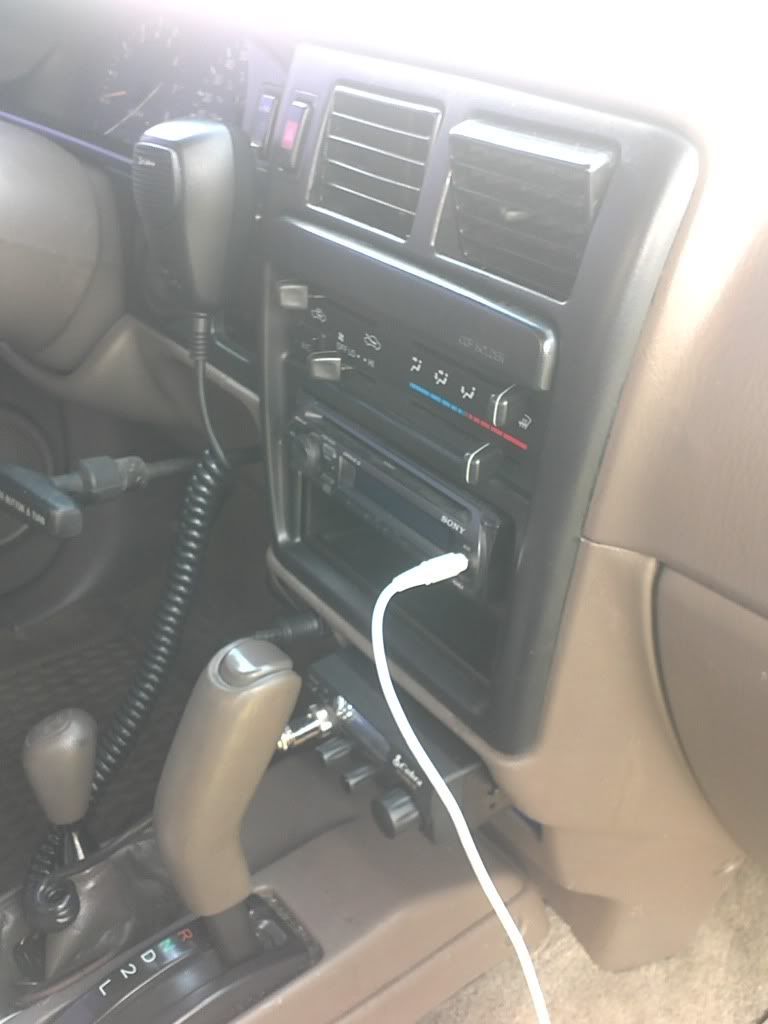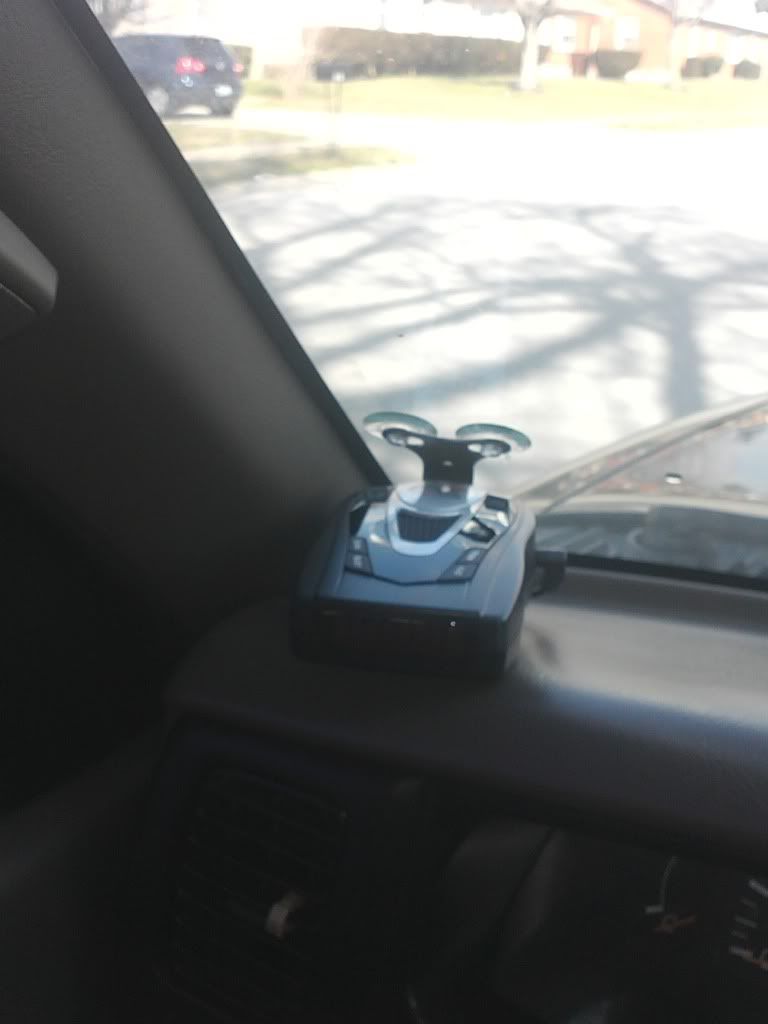 Pioneer Subs/Pioneer Speakers all the way around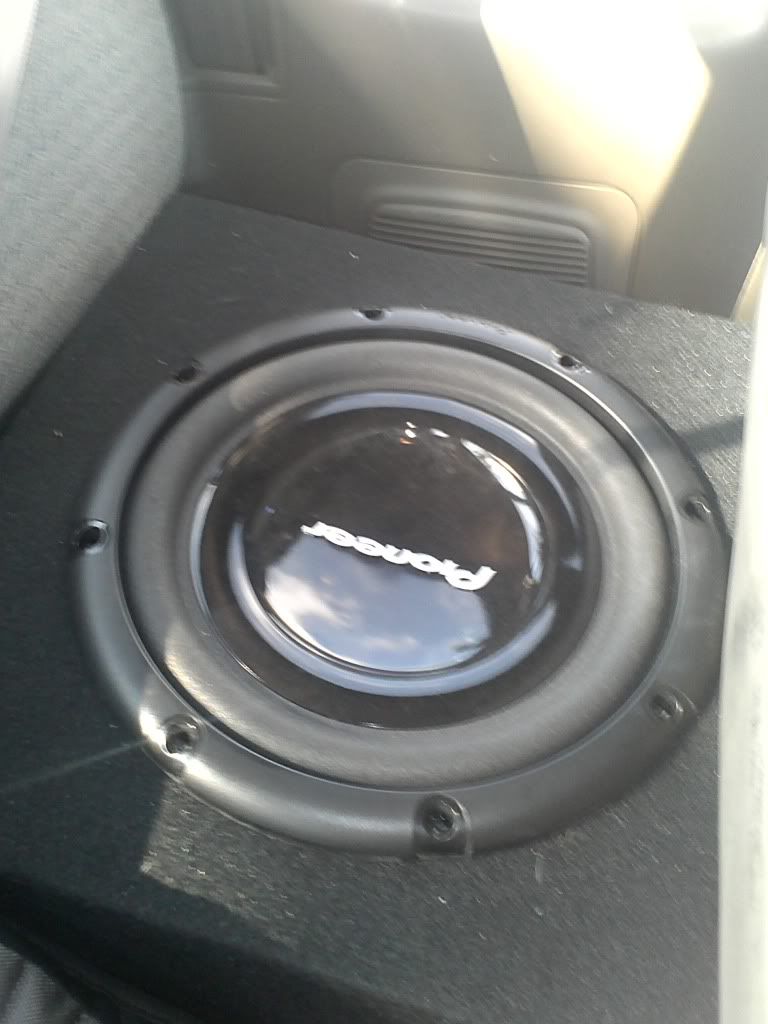 Old Tail Lights, too dark had to remove got pulled over 3 times driving across town (1 mile drive)
New Tail lights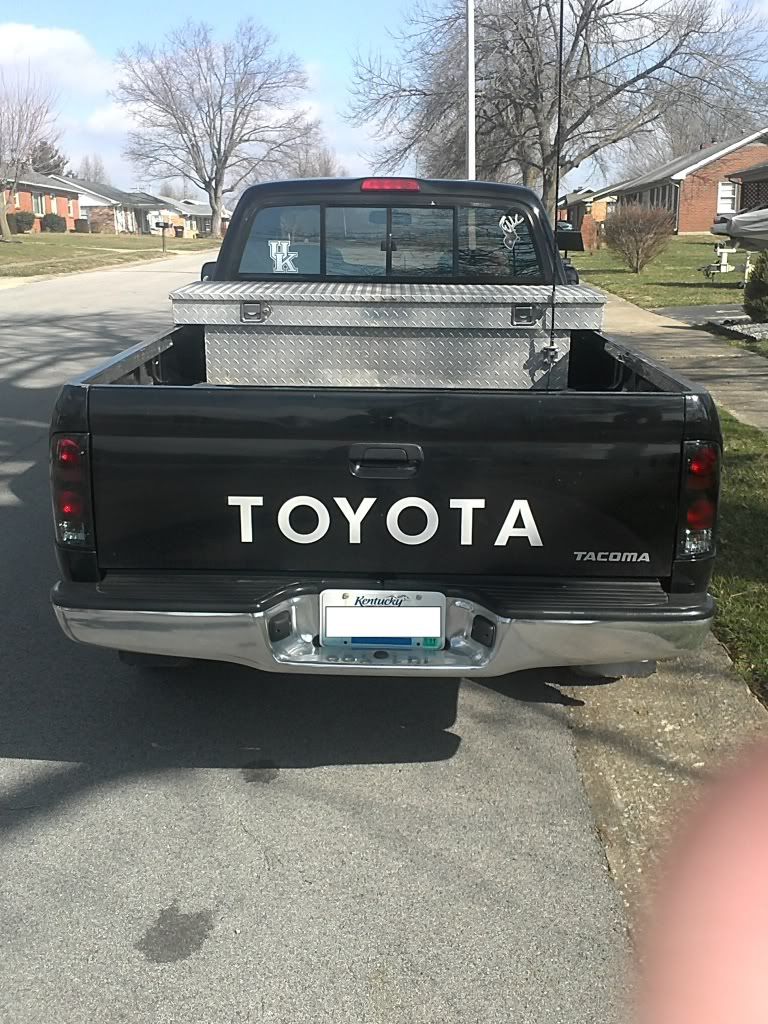 New Antenna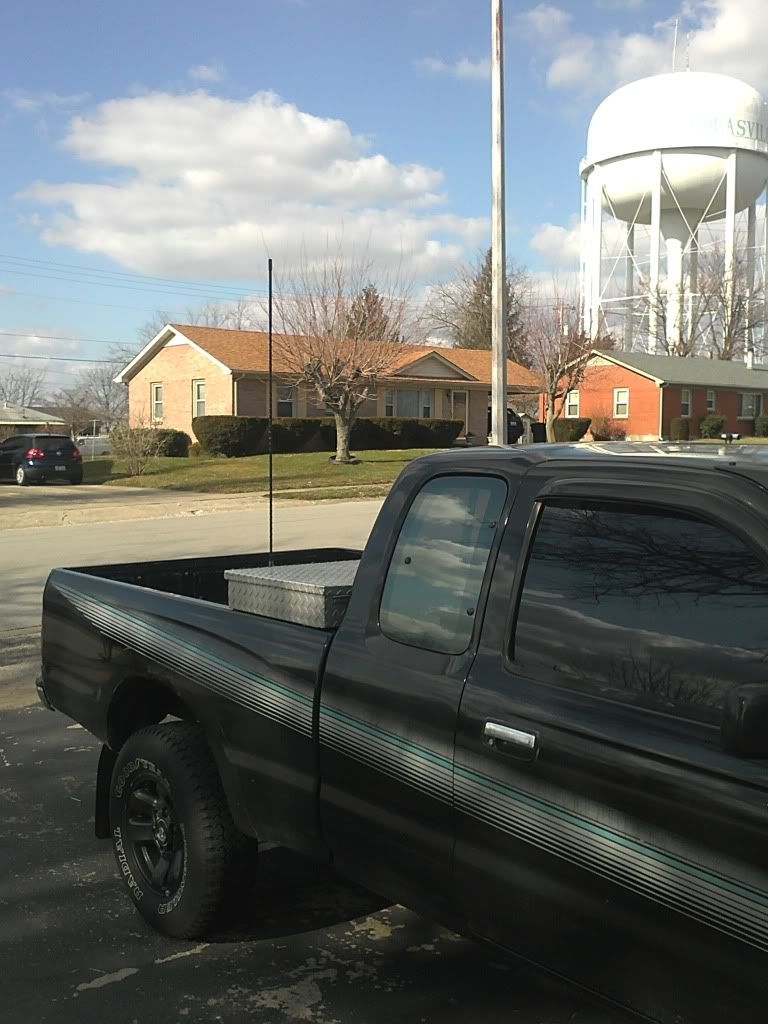 Randoms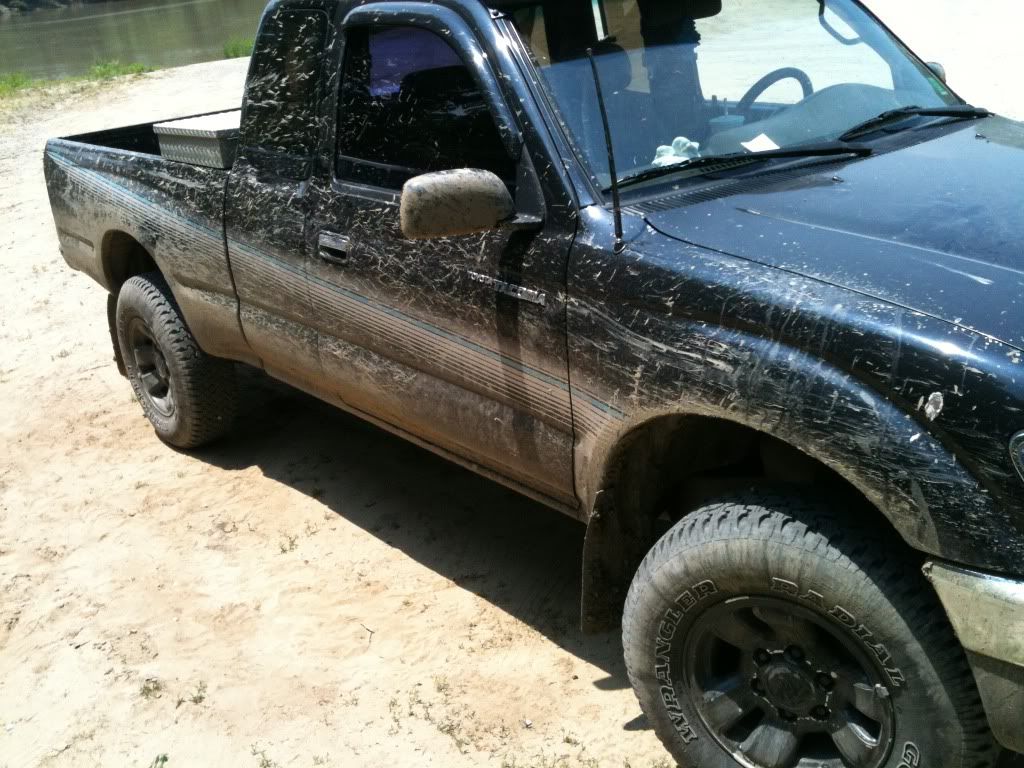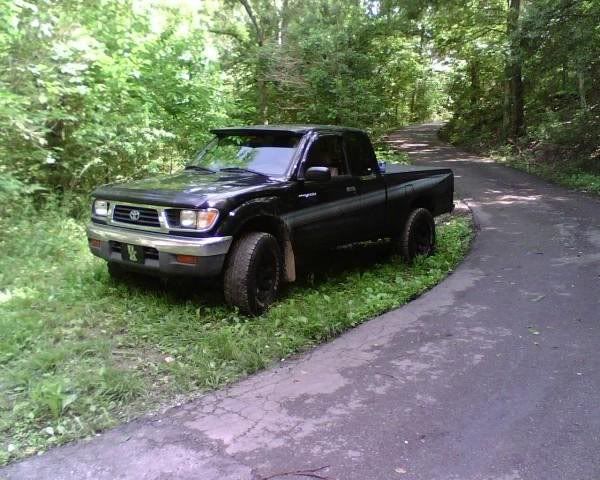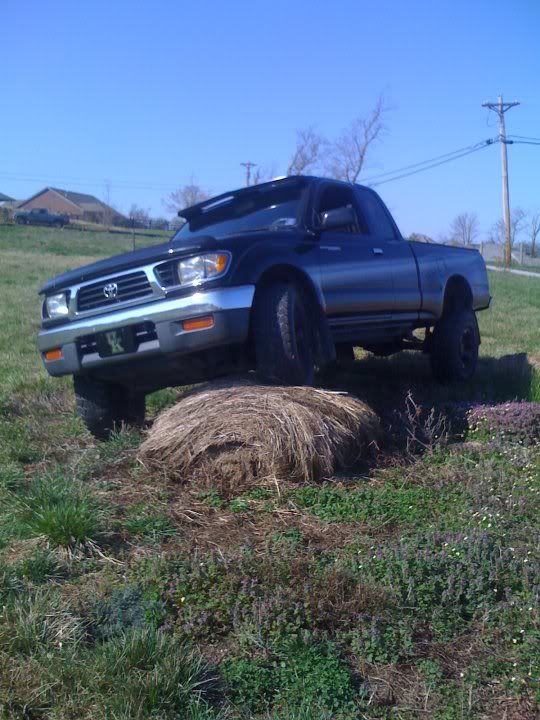 Done:
Tail Lights
Deckplate Mod
Painted Wheels Black
Thrush Exhaust Dumped
Cobra Cb w/ 4' ProComm Antenna
K&N
Air Filter
Future:
2.5" Daystar Lift - Done
Clear Marker Lights/ Turn Signals - Done
Blisten 5100's
UltraGauge EM
Some type of wheels
HID 6000k Bi-Xenon - On the way!
(Ill think of more)