About my Tacoma

It's a 2003 Toyota Tacoma, extended cab
V6, 3.4L
190 hp
Interior

Alpine speakers all the way around.
Pioneer Premier deck.
Added a USB plug for the stereo. I got all my music on a 32gb flash drive.
AS1-775 Remote start
Weather Tech Digital Fit Floor Liners
Changed dashboard lights too white LED
Exterior

Plastic Box Liner
Class 3 Hidden Hitch.
Devil Horns Emblem
Spyder Euro Tail Lights
Spyder headlights
Wade In-Chanel Window Deflectors by Westin
Westin Tail Light Guards
ARB Deluxe Bull Bar
Pop & Lock Power Tailgate Lock
Added speakers in the box
PIAA 520 Fog Lights
Tri Fold Tonneau Cover
Performence
Both cats have been replaced with Magnaflow highflow oem grade cats.
AFE Pro Dry S Air Filter
Magnaflow Catback exhaust with 14" muffler
Suspension
Old Man Emu suspension
883 Coils
Front diff drop kit
Other
I get about 500km a tank of gas. I used too get about 550km a tank before I added the bumper and lift.
This is how he/she/it currently looks.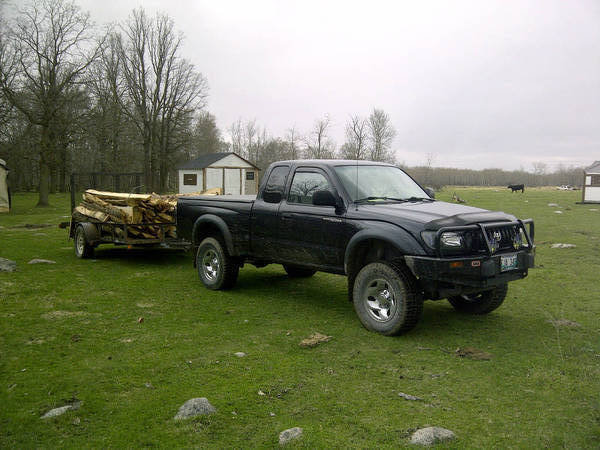 Here he is when I first bought him.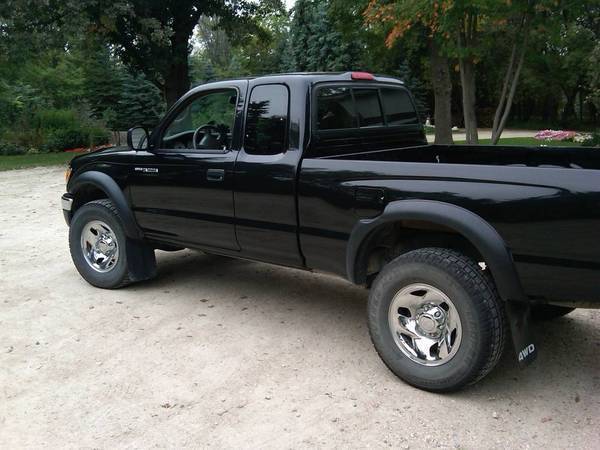 A pic from behind. To bad its not a girl eh?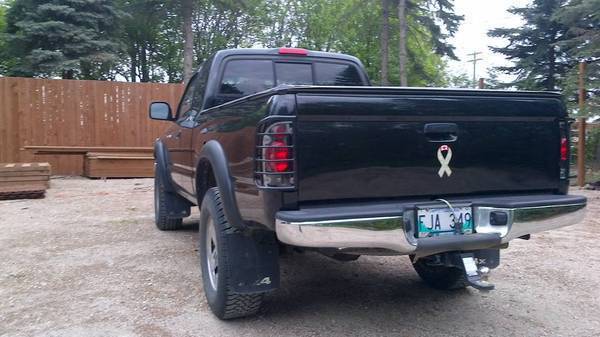 USB plug. (Ignore the dust)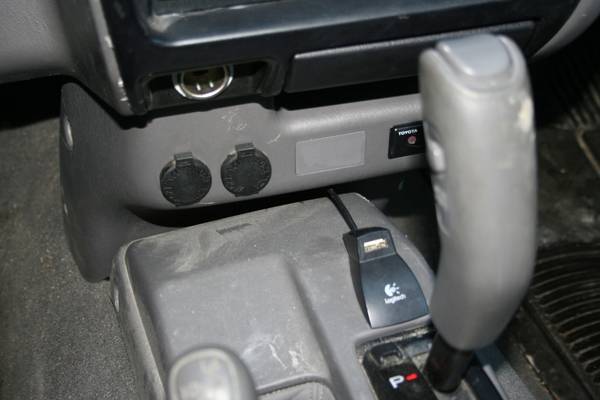 Scanguage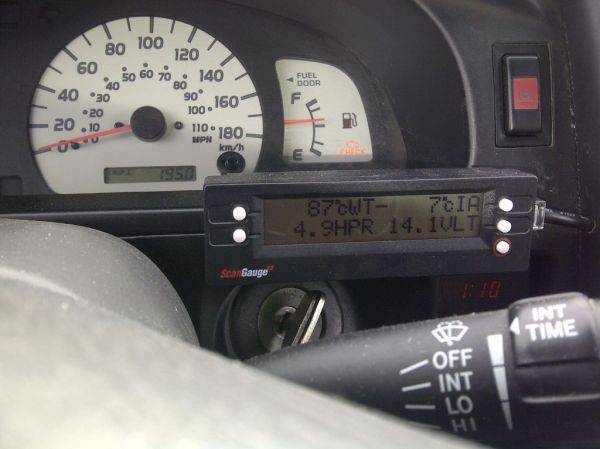 Weather Tech Digital Fit Floor Liners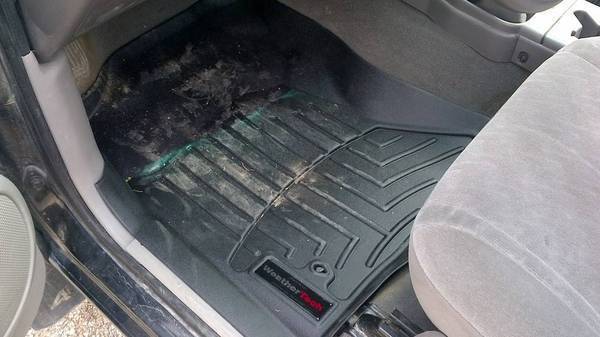 Wade In-Chanel Window Deflectors by Westin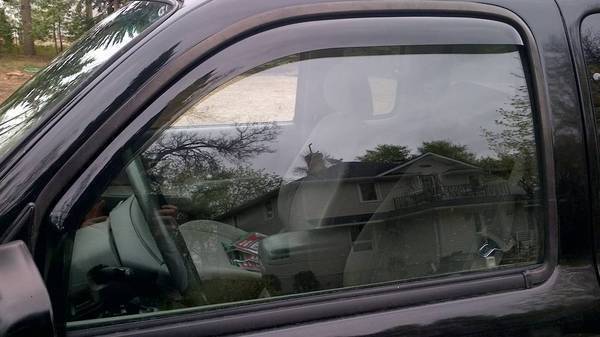 Westin Tail Light Guards & Spyder Euro Tail Lights
Westin Sportsman Grille Guard. It's mounted at 4 different places. It doesn't shake at all while I'm driving like some grille guards do. It seems really solid. Obviously it won't hold up too everything, but I try too avoid running into other cars, polar bears and barns.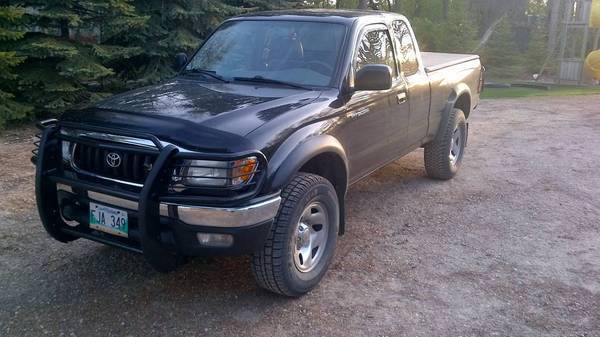 Oh no, It snowed!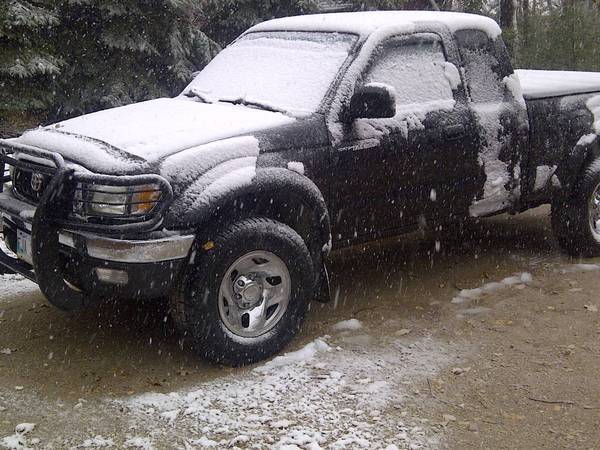 Zombie Response Unit. I'm ready for dec 21, 2012. Edit: It must of helped because I'm still alive!!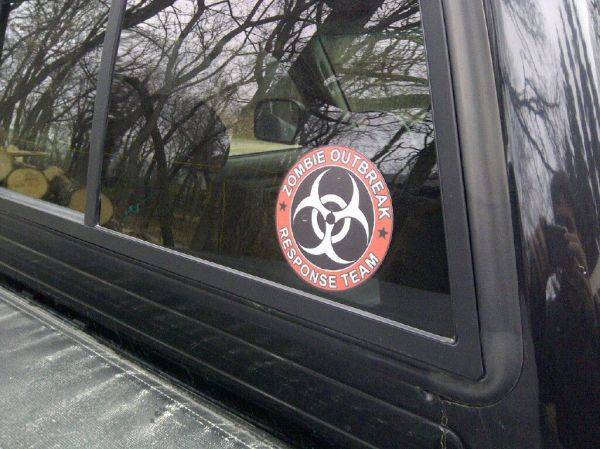 PIAA 520 Fog Lights. They are super bright and do a great job illuminating the road and the ditch.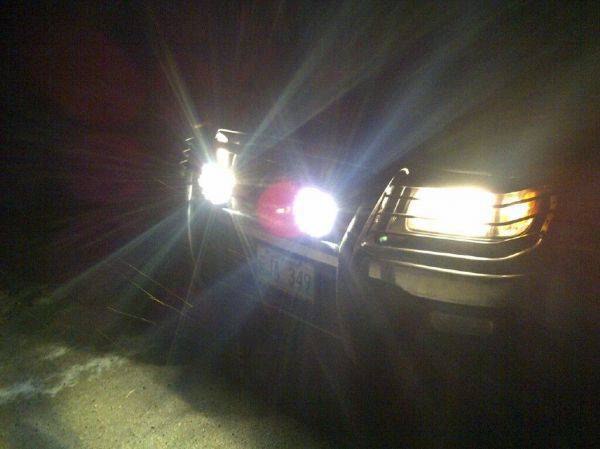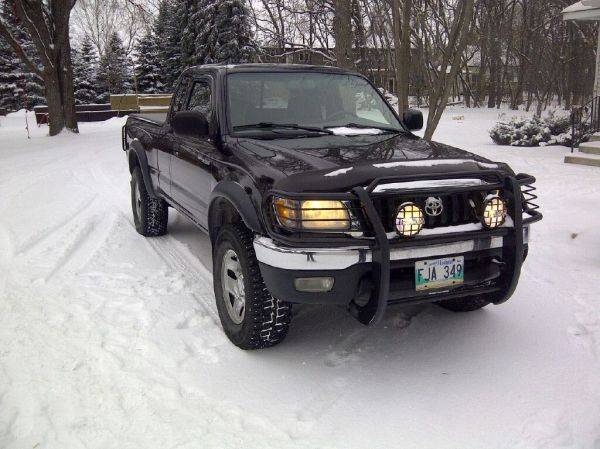 Blacked out Grille and Bumper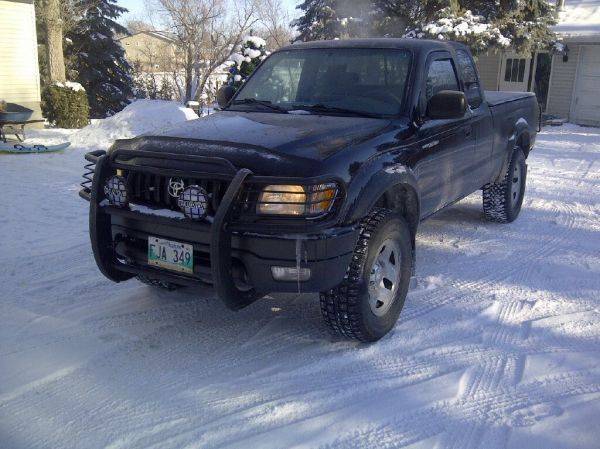 I had too remove my grille guard because I damaged it. I also installed new headlights.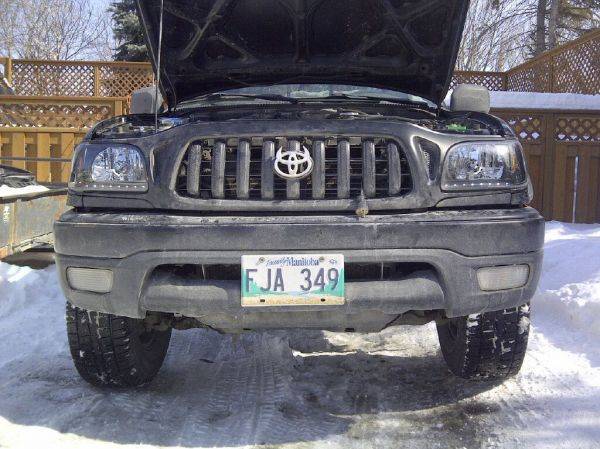 Close up of the lights.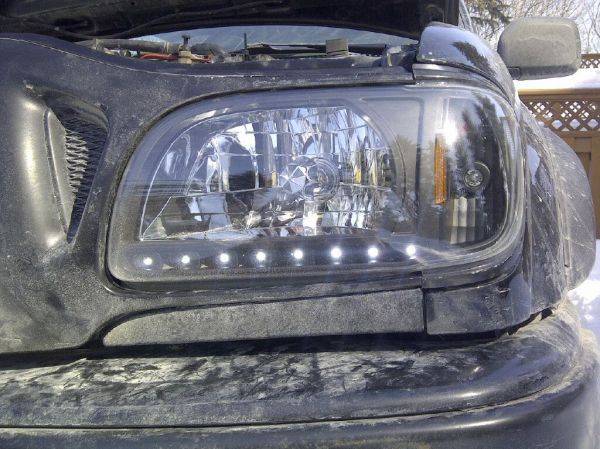 Since the Grille Guard got destroyed, I order an ARB Bumper.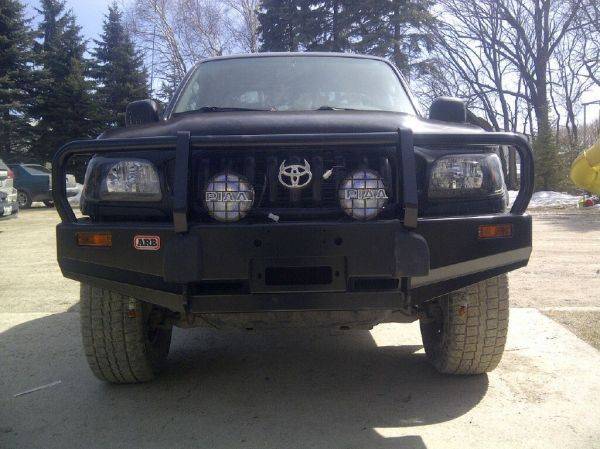 I then installed OME suspension.
My Dashboard. Much better than the ugly orange.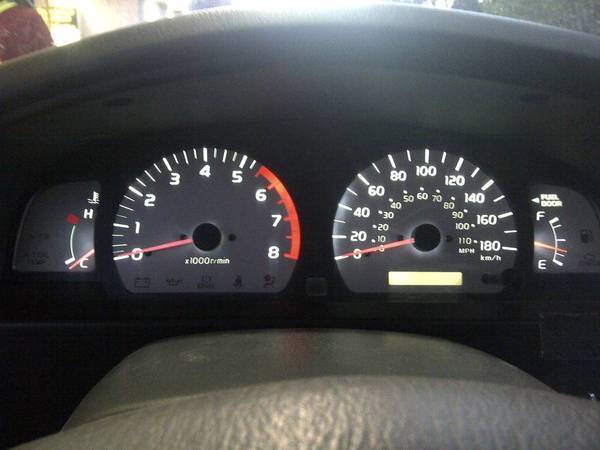 I added wet okoles to the front and rear. The front are also heated.