How it currently looks as of April 2013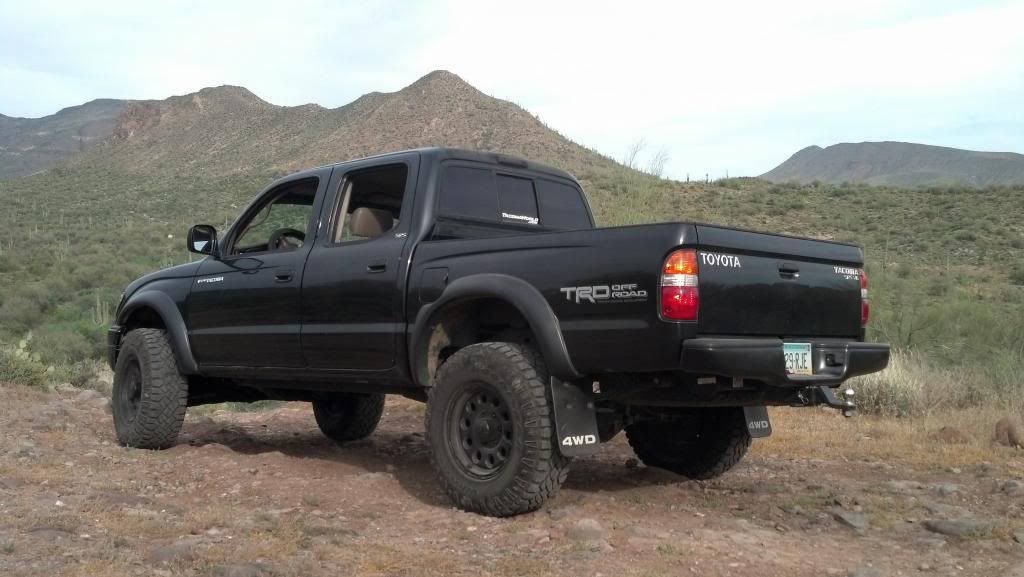 I've had this truck since 03 when I bought it from the dealership with 19,000 miles on it. It currently sits with 227,xxx miles and still going strong. I absolutely love this truck and have considered many times trading it in for a second gen but seem to have a hard time giving it up so now I am going to finish building it the way I intended. When I bought the truck it was completely stock and I have done the majority of the work myself. Not done too much yet but I have recently replaced the front suspension with King adjustable coilovers and replaced the tie rod ends and also sway bar bushings with energy suspension bushings. I have aftermarket Ulta wheels that I put on a year after I bought the truck but I would like to switch them out or maybe just paint them solid black. I will be lifting the rear this week and then replacing the upper control arms with some TC UCA's.
After coilover installation (only set up an inch until rear is complete):Excuse the dirt, I couldn't wait to get the coilovers on so I forfeited the bath and got straight to work.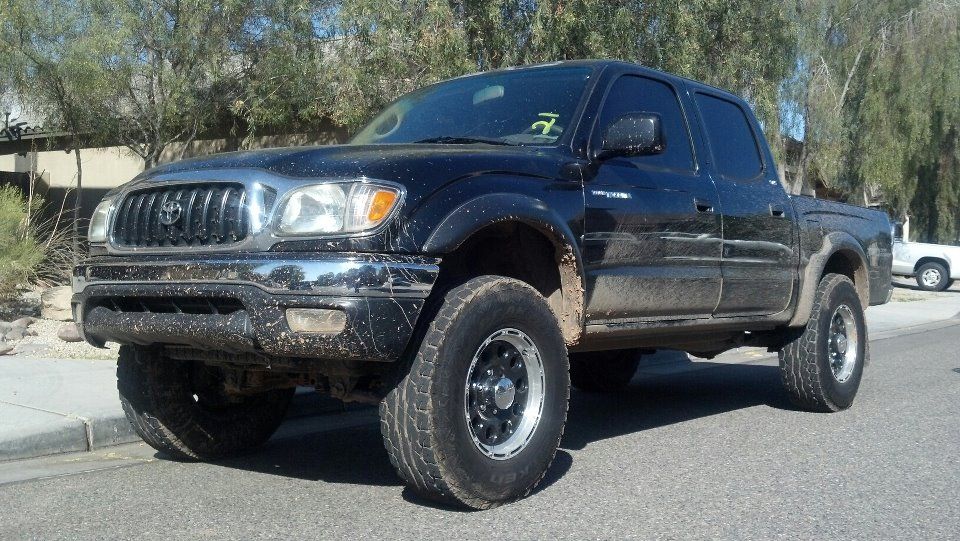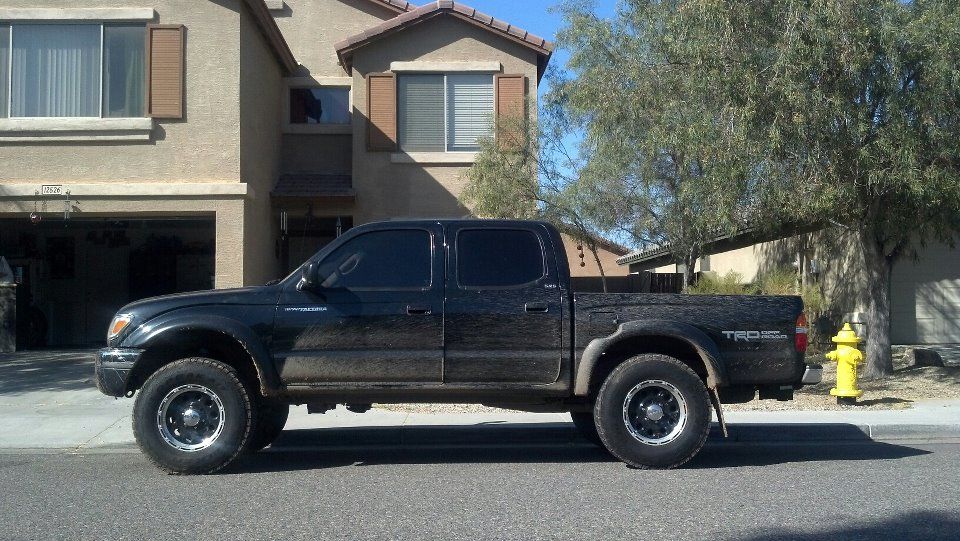 After a long day of mudding and before the coilovers: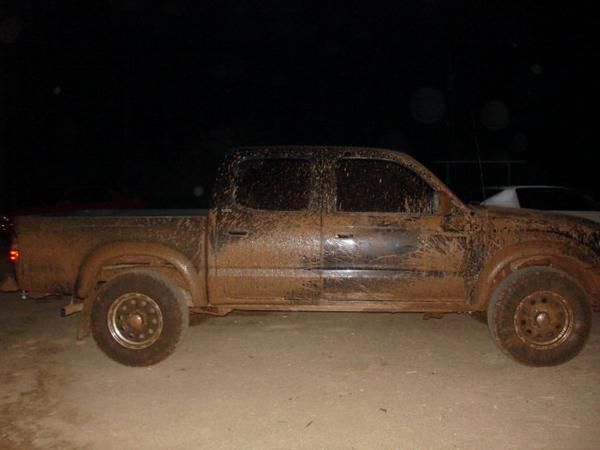 Unfortunately the infamous Arizona sun has claimed my paint but once all the mods are done the way I want I will have the truck repainted. I figure the mud will cover it for now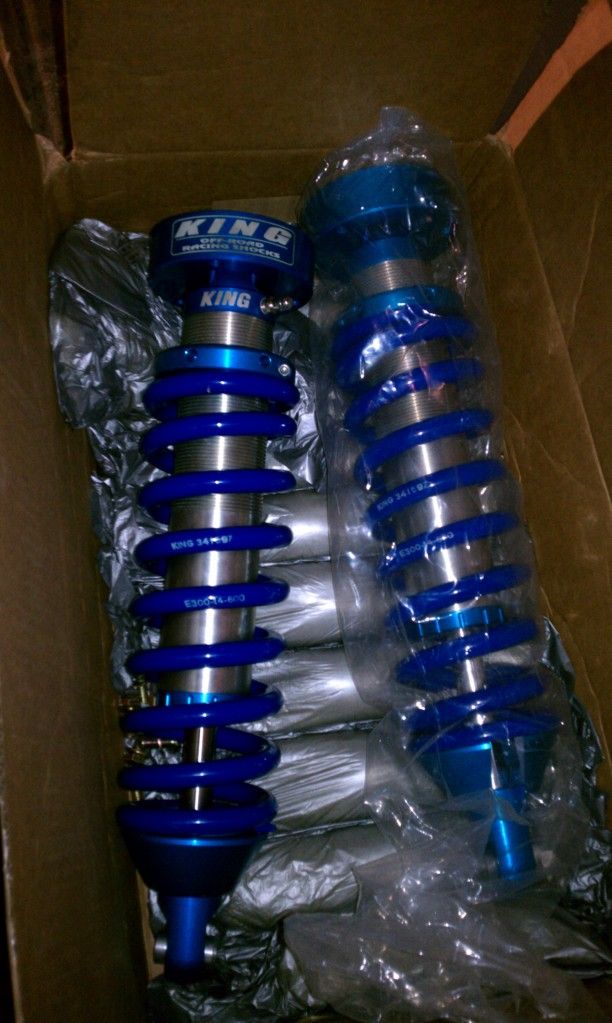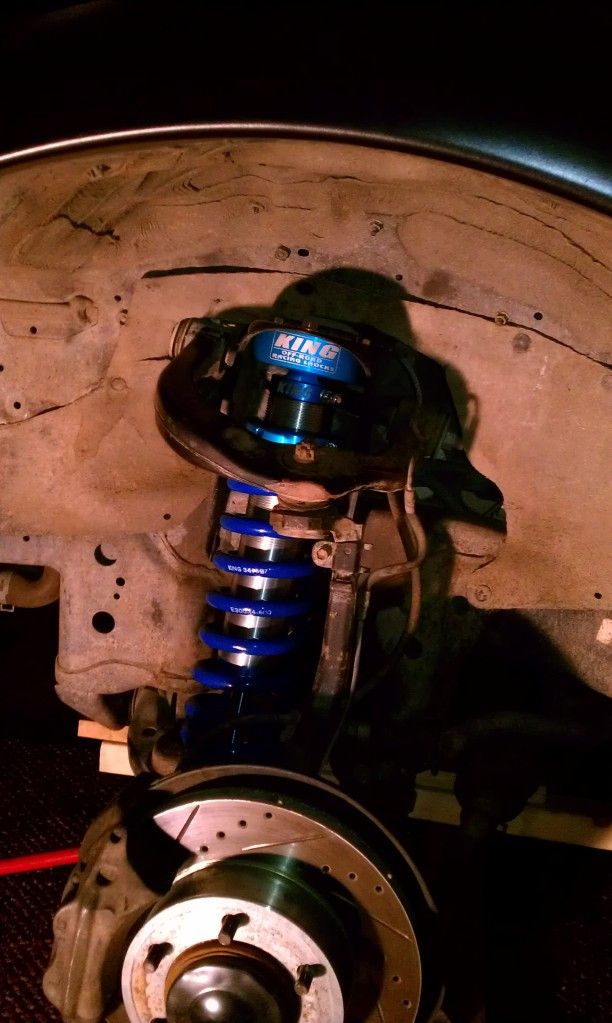 Mods complete:
0-3" King Coilovers
16" Ulta Wheels
265/75/16 Duratracs
Deck plate mod
K&N
Air Filter
NGK plugs and wires
Rhino Lined bed
Limo Tint
Complete Viper alarm system
Brembo drilled slotted rotors
Energy Suspension Sway bar bushings
Plastidipped Hood and roof until new paint job is in the budget
Rearched rear leaves with AAL -2.5" lift
Blacked out bumpers and grill surround
Toytec
Diff Drop
Aftermarket Headlights with LEDs
Painted all chrome black
Spidertrax Wheel Spacers
Allpro
UCAs
Blue LED's behind gauges
Uniden 520xl cb
Near Future Mods
Rear leafs and King piggyback shocks
New Grill
Skid plates
Elite Front and rear bumpers
Tire carrier
285/75/16 Duratracs
Sliders