First day i picked up my baby: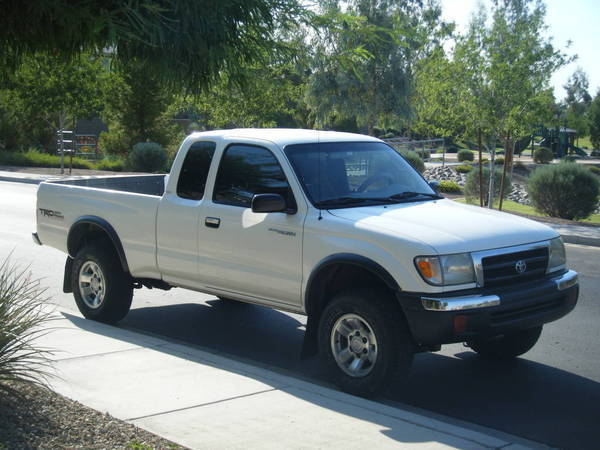 first thing i did was a sound system:
-12" 1200 waytt Pyle sub
-2 Pyle Amps
-Pyle Speakers
-7" Boss Touchscreen Headunit Stereo
[looking for new system]
got some 31x10x15 BFG's All Terrain tires & 15" KMC Enduro Black Rims: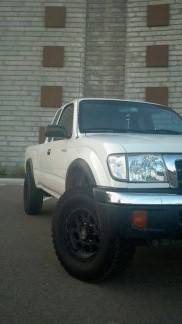 me and a friend put hash marks on my truck and his '86 300zx: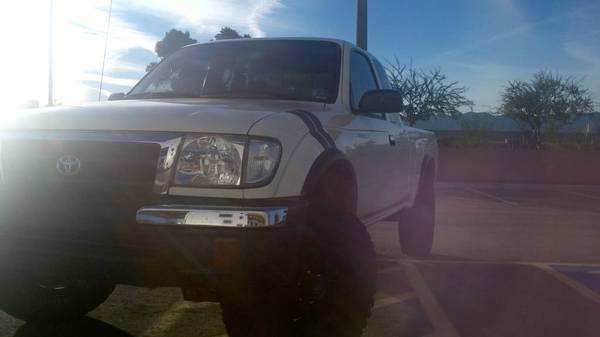 then put in new carpet, and new seats [black cyipher suede racing seats]
also got an inyati bedliner!
then put in some HID's and new headlights:
then got new stock toyota white paint job redone, and new mesh grille: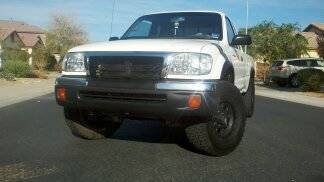 then put an FJ's toyota logo on my grille and painted it with toyota paint: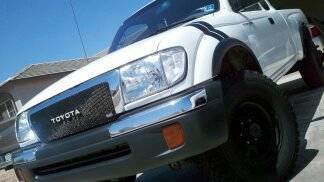 then put on some rock sliders!: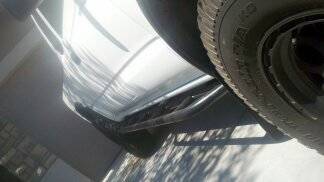 My baby now & my best friends truck: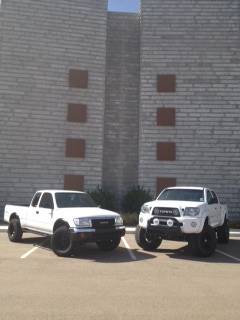 --->Engine wise, ive gone threw and cleaned EVERYTHING, taken apart the engine and replaced anything that needed to be. put in a K&N cold air intake..sittin at around 200hsp..not much but working on it.
To-Do List:
-swap engine/trany for new toyota 4.0L
-new sound system
-offroad front bumper
-4" Lift
-new tires and rims
-redue gauges
thanks for checking out my build!