Well its finally time to start a build page. I have been wanting to do one for a long time now but haven't had much time to do so.
This is the only pic i have of it fully stock. Me and my dad were stuck on getting the right one for me so we looked everywhere online until finally we found the one we wanted. We had to drive from central Texas to Oklahoma to get it! But it was well worth it since it was priced good. I got it when I was 15. It had 72,000 miles on it and I paid $9,500 for it. It was in great condition. It is a 2001 Gold SR5 3.4L 4x4 Toyota Tacoma with a manual transmission.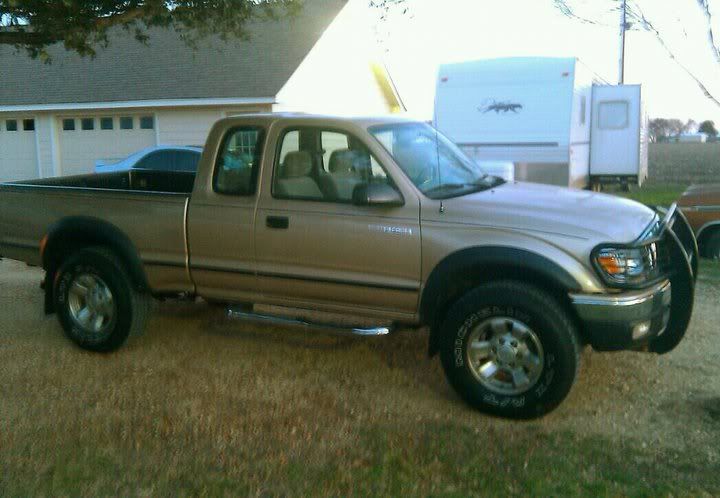 After buying my Tacoma i realized how much i loved it and how i really liked taking good care of it. I wash it a lot, but im a serious outdoors-man so i like to get it dirty... and then wash it
. Well after about a week of owning my Tacoma the mod bug hit me and i found TacomaWorld! The first thing i did was plasti-dip the emblems. I thought this really changed the look of the truck.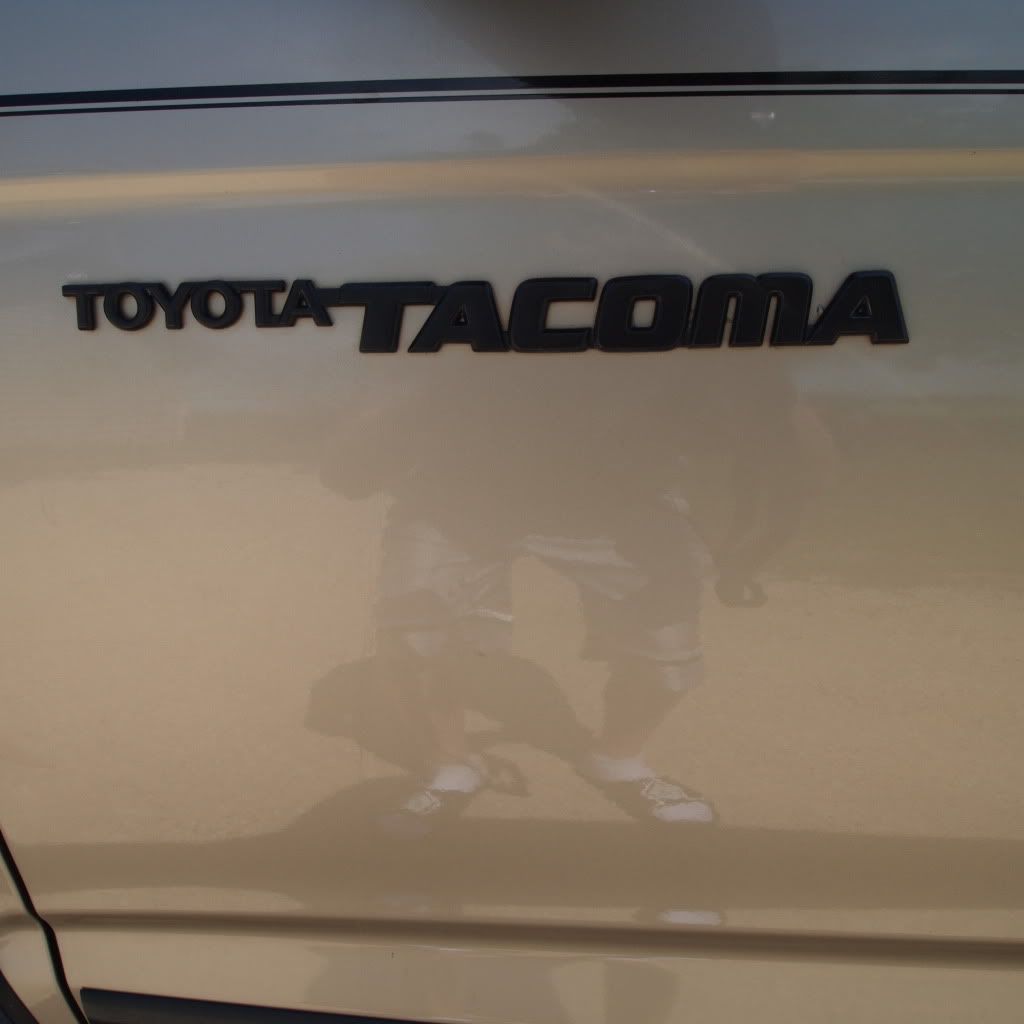 After this i kept it really clean and didnt do much to it.
I kept looking on tacoma world at what i wanted to do next so i went to crutchfield and bought a Valor 900w Head unit for about $200.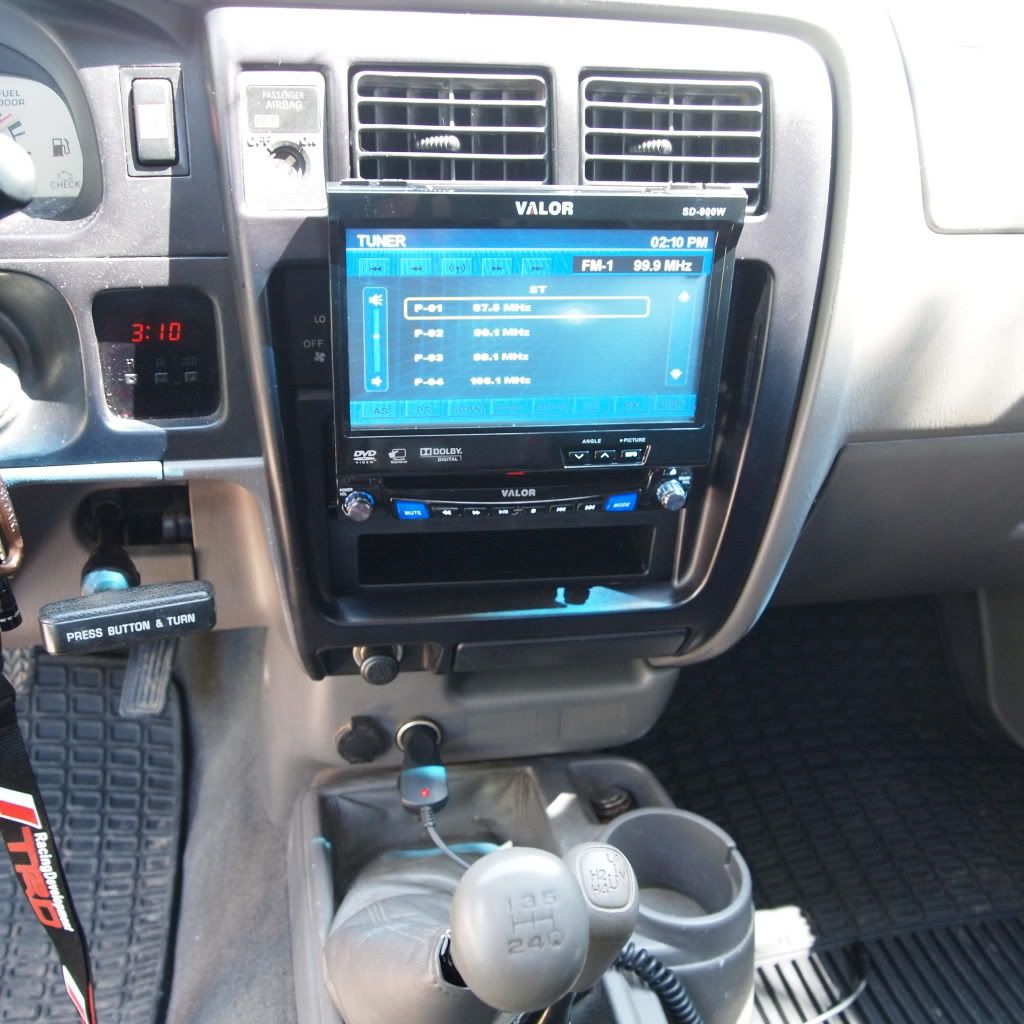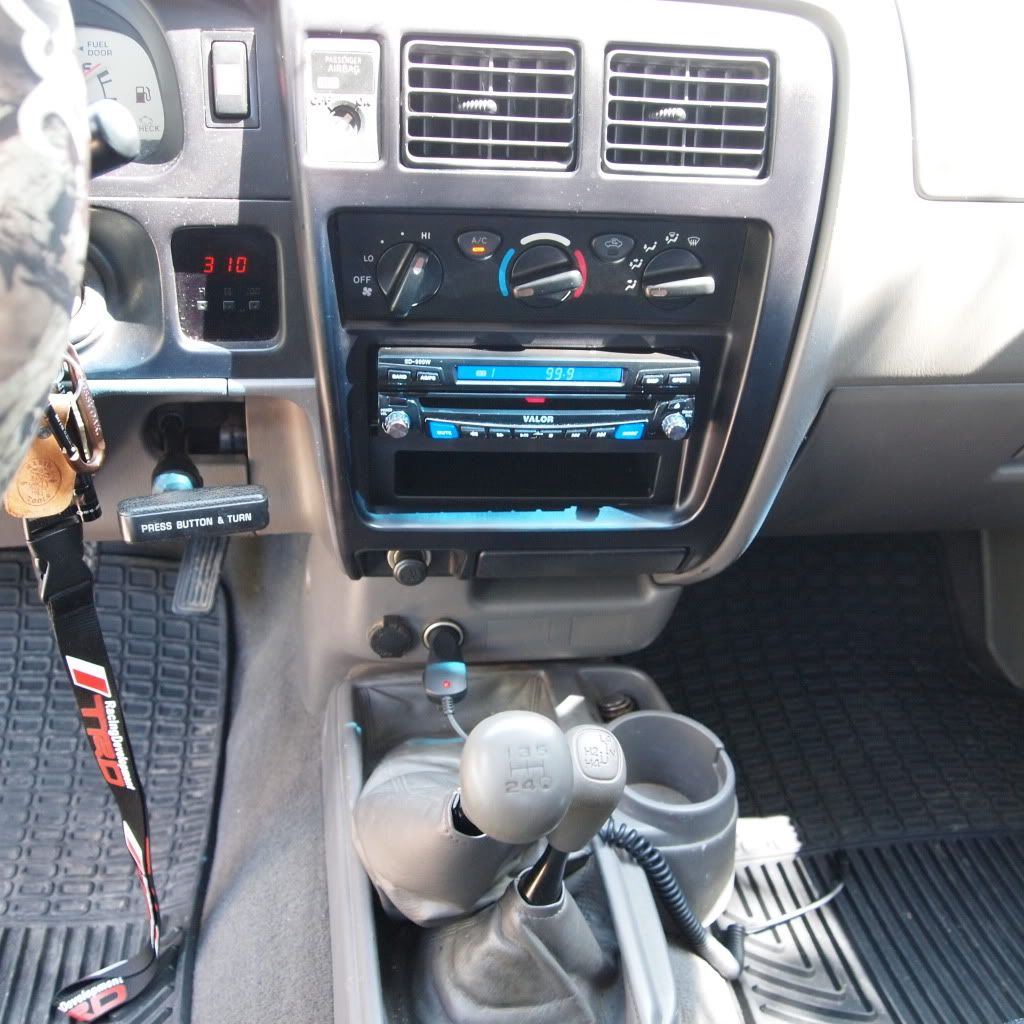 Then i went and bought a amp and sub and enclosure from BestBuy. Its a pioneer amp and a 10 inch pioneer sub with a
scosche
enclosure. This cost me a total of about $300.
After this i got 4
Wheelers offroad
type a black wheels! Got them mounted at Discount and also got some new Michelin at's!
Next i bought some Wet Okole seat covers for about $300. This is so far my favorite thing i have done to my truck because there comfortable and look amazing! I just have the all black ones with the Wet Okole sig on it.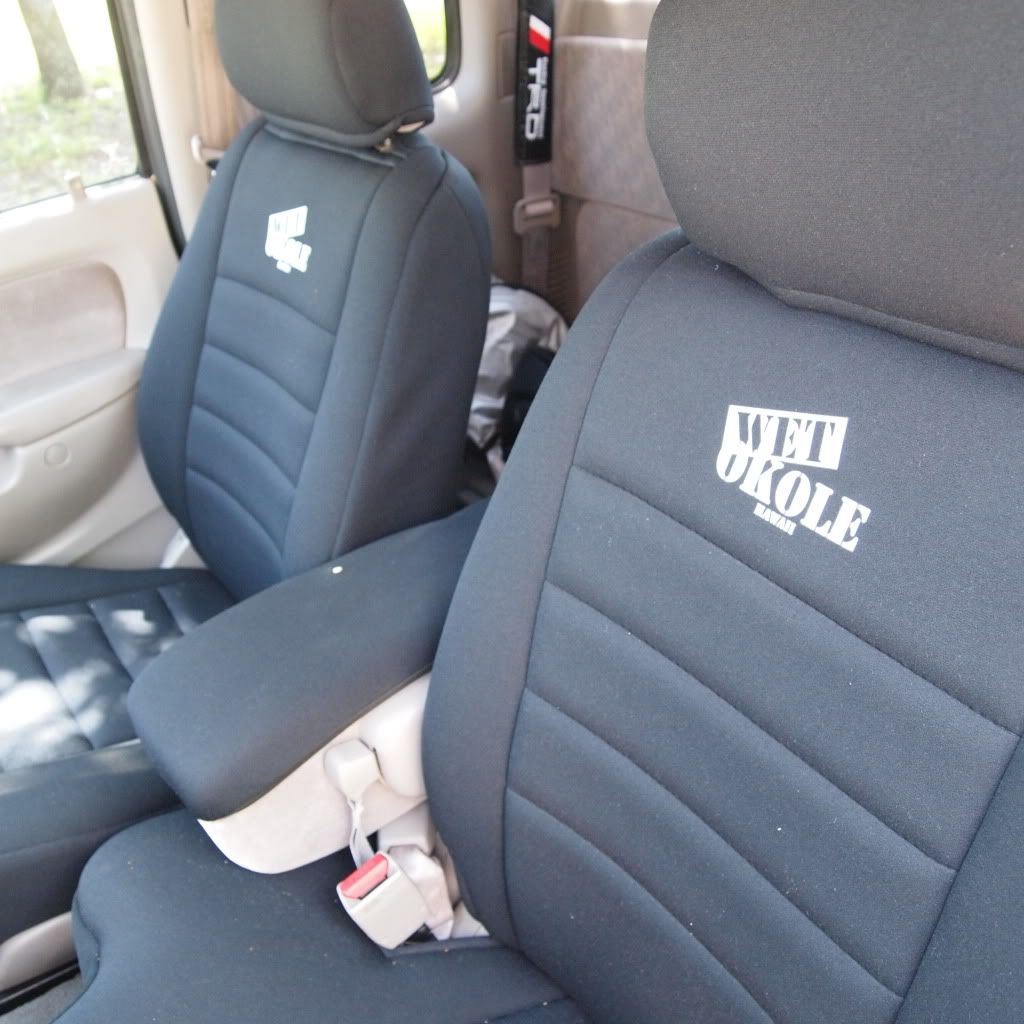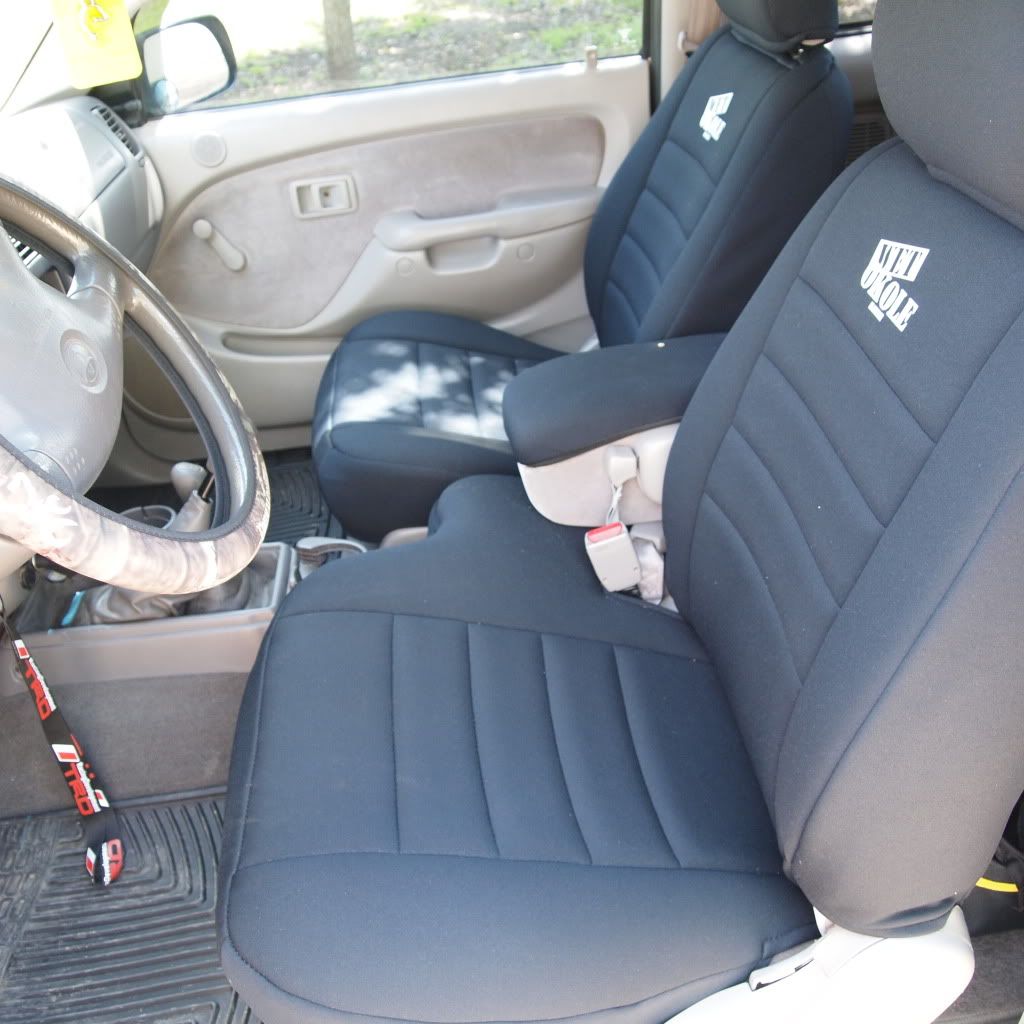 I havent done to much more to my truck but i just found a money tree and im about to be going crazy!
I remover my front mudflaps, put on a Browning steering wheel cover, and a Browning mirror hanger. Oh and my high school parking permit lol.
Here are some pics i took today after cleaning it a bit!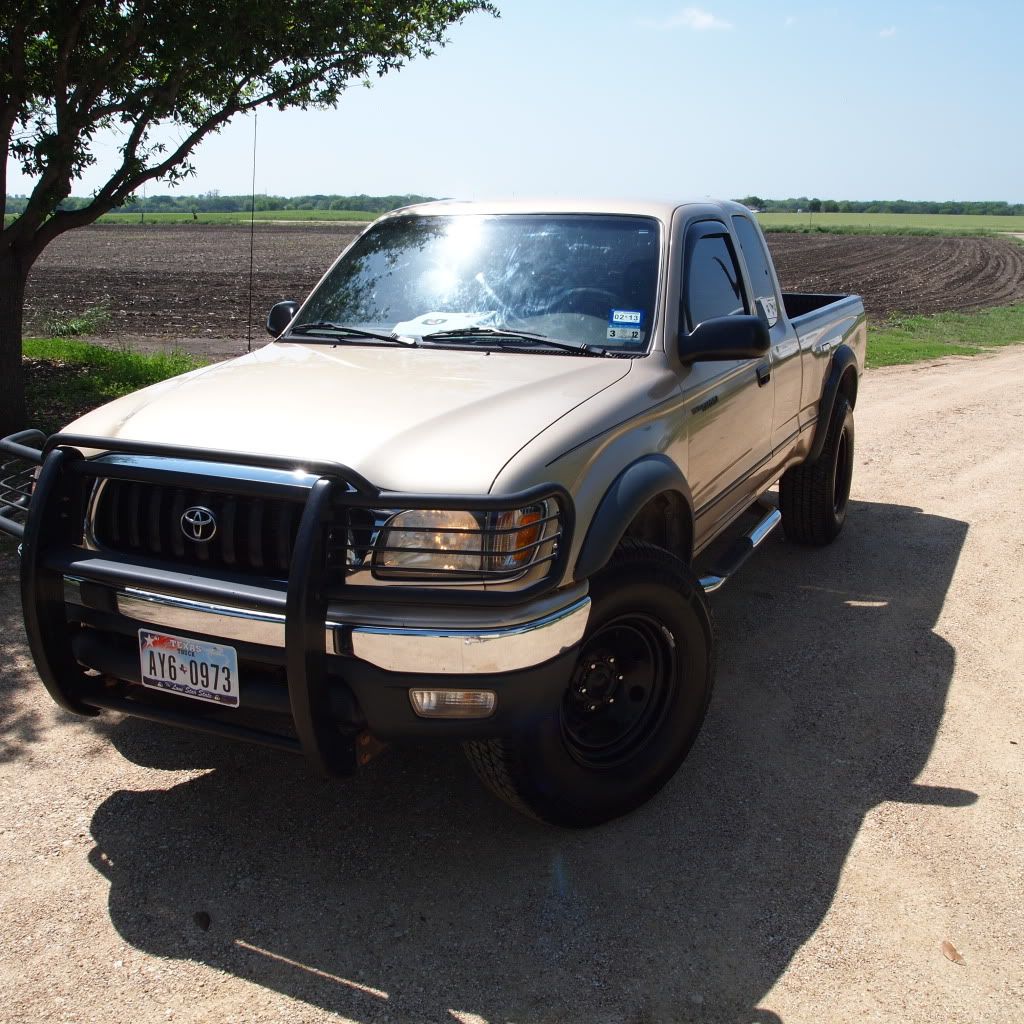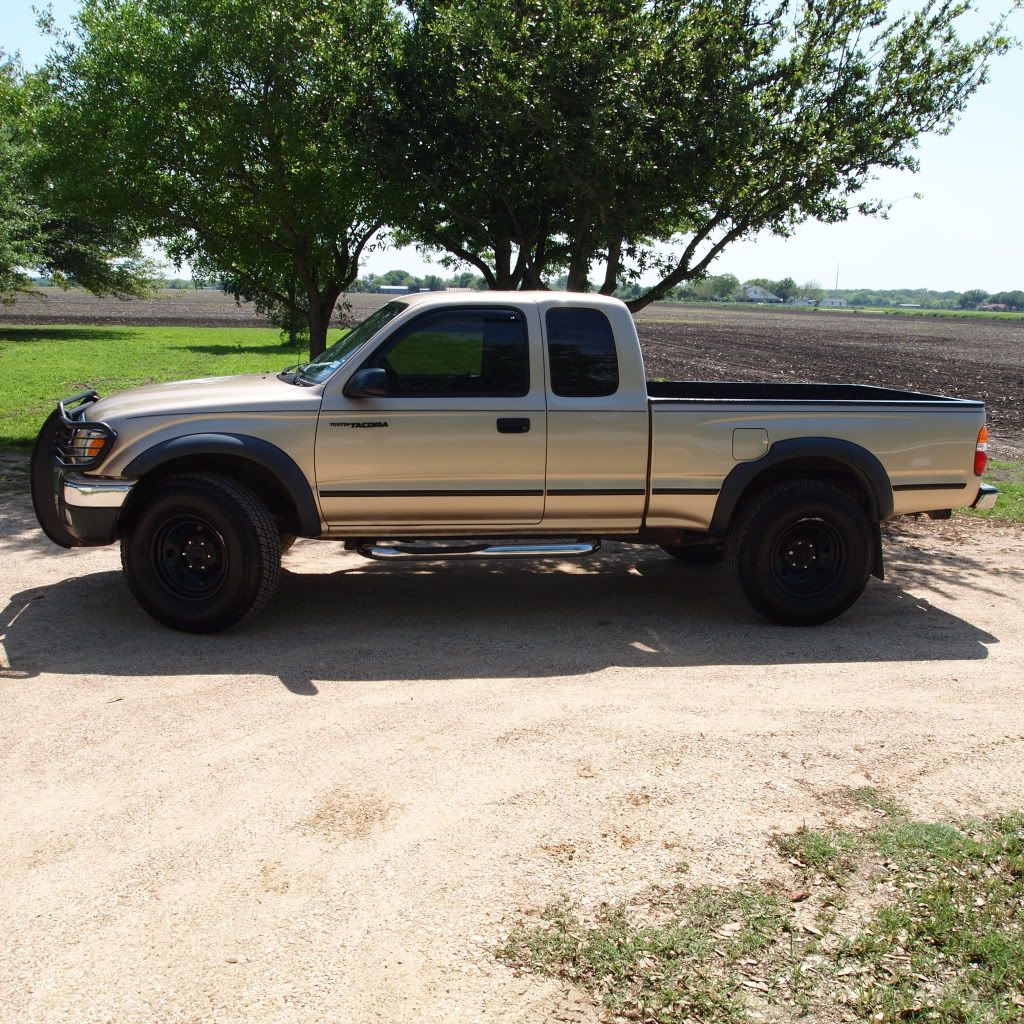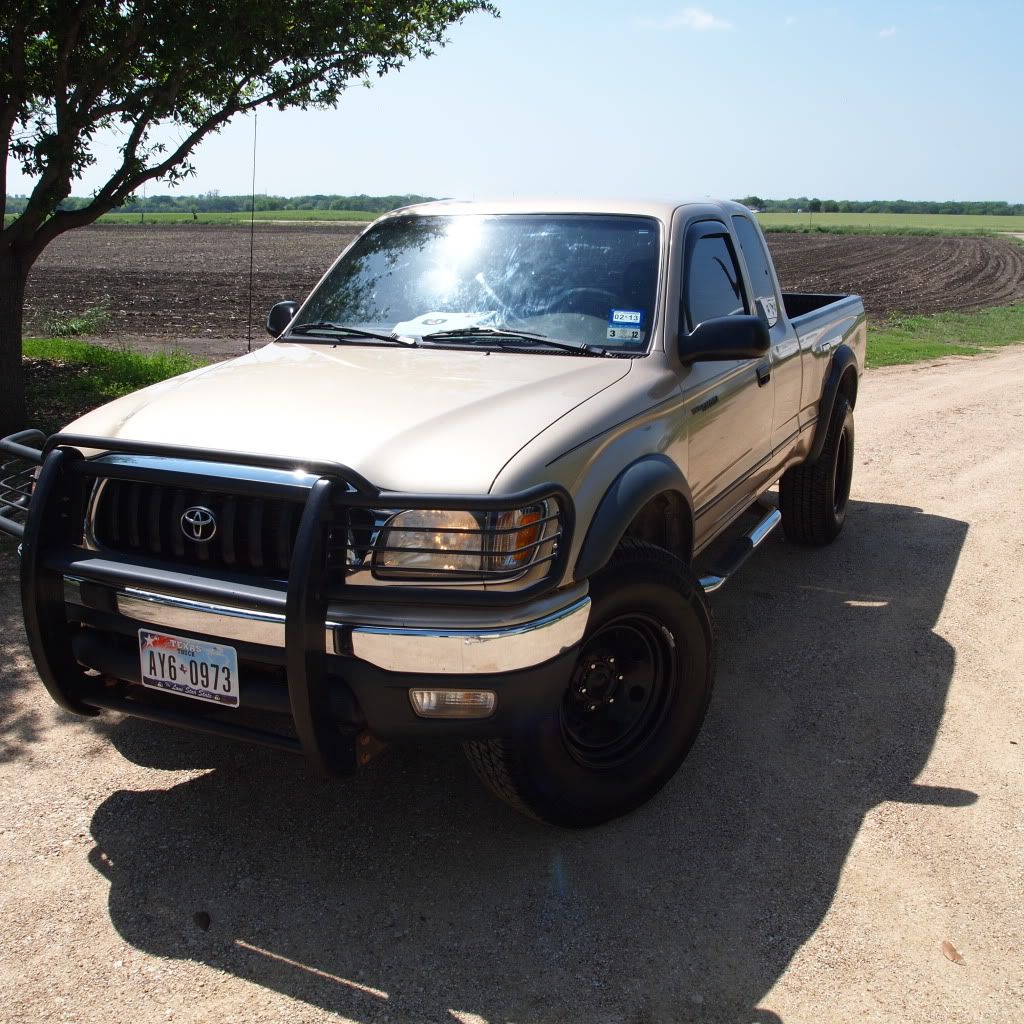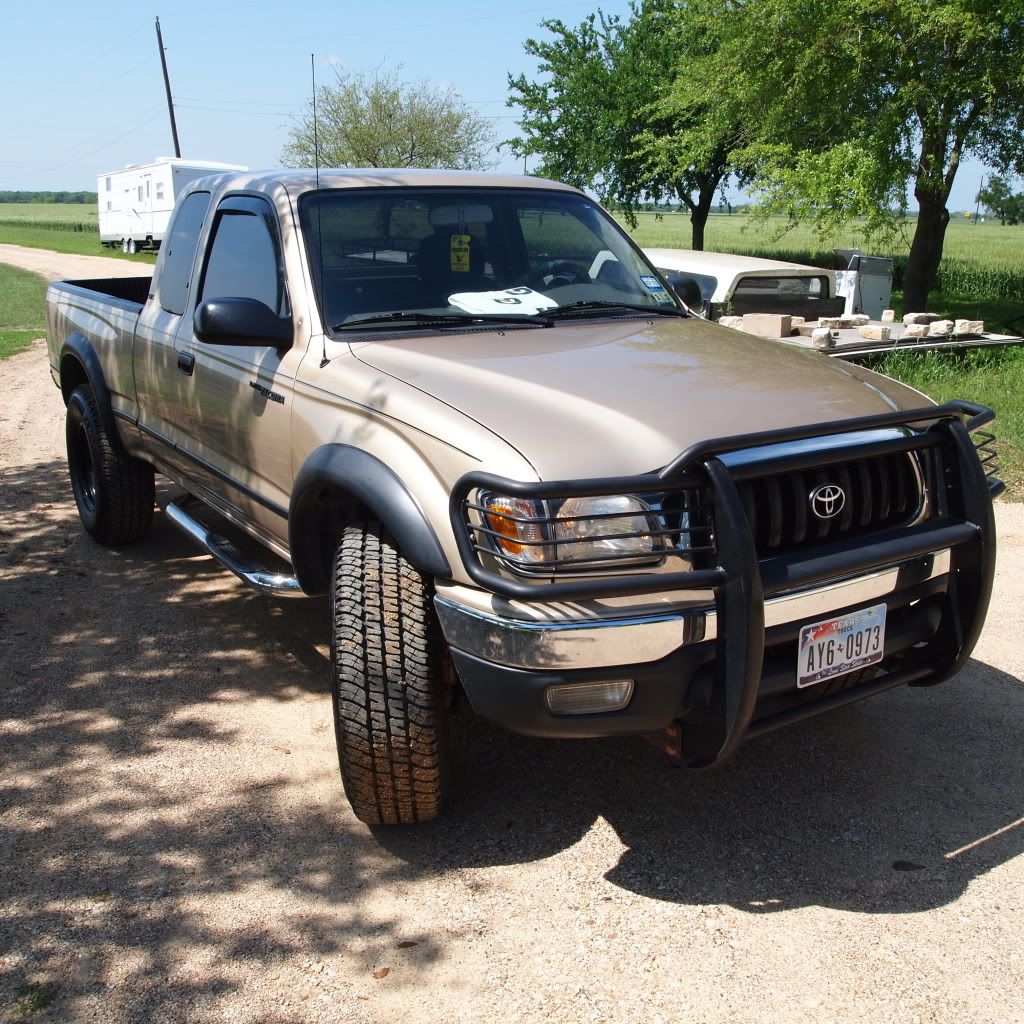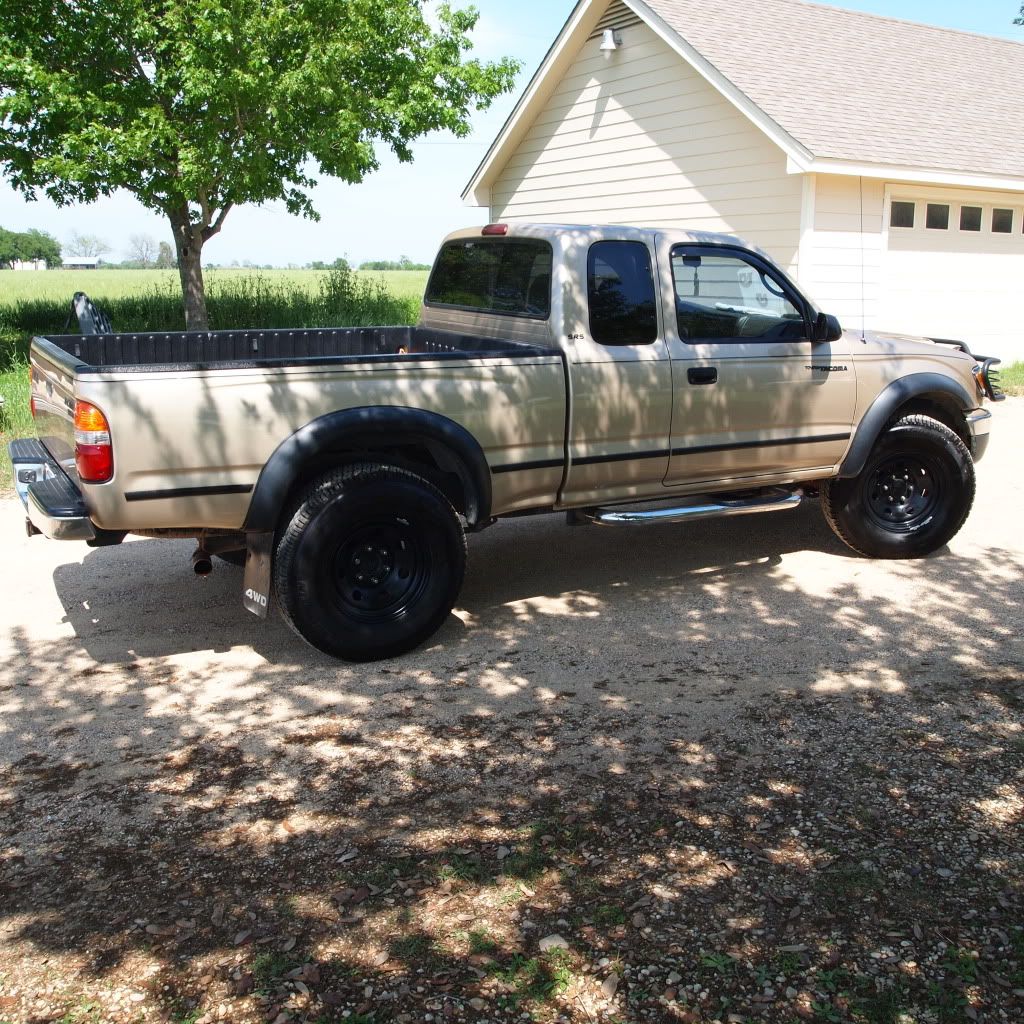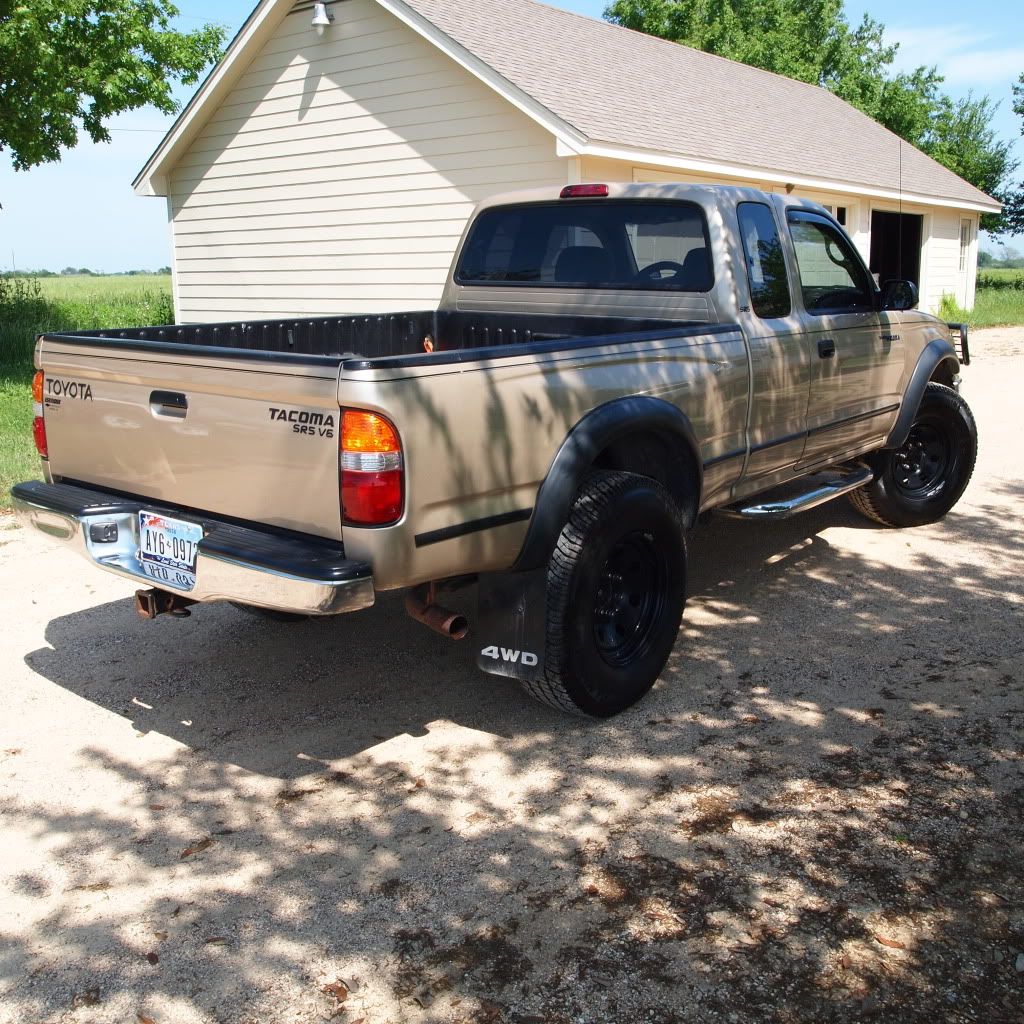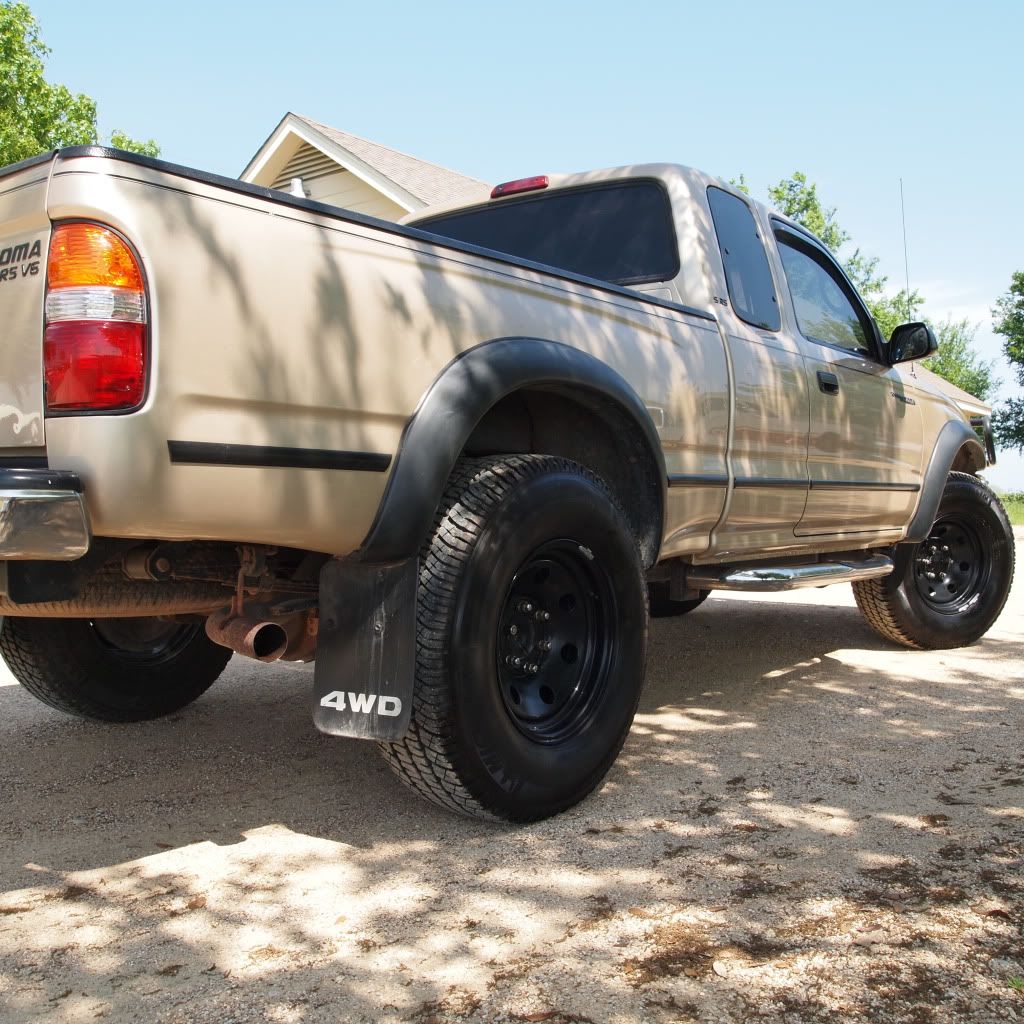 Here's a pic with my brothers BAMF Mazda 6!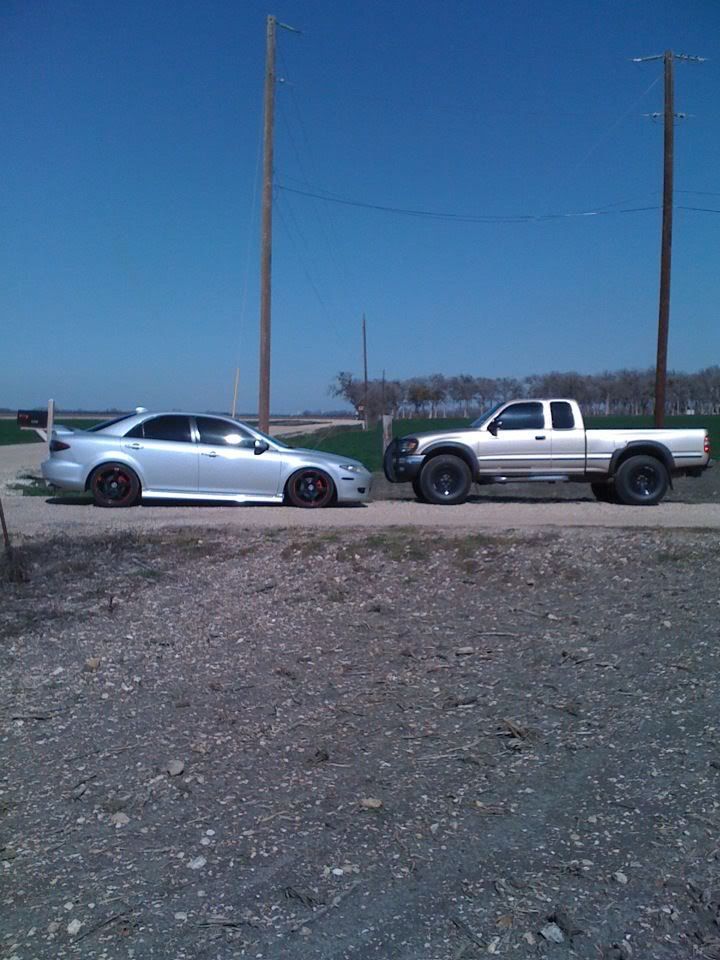 Here's some pics of my truck next to my dads '96 Ford F-350 Power Stroke Diesel!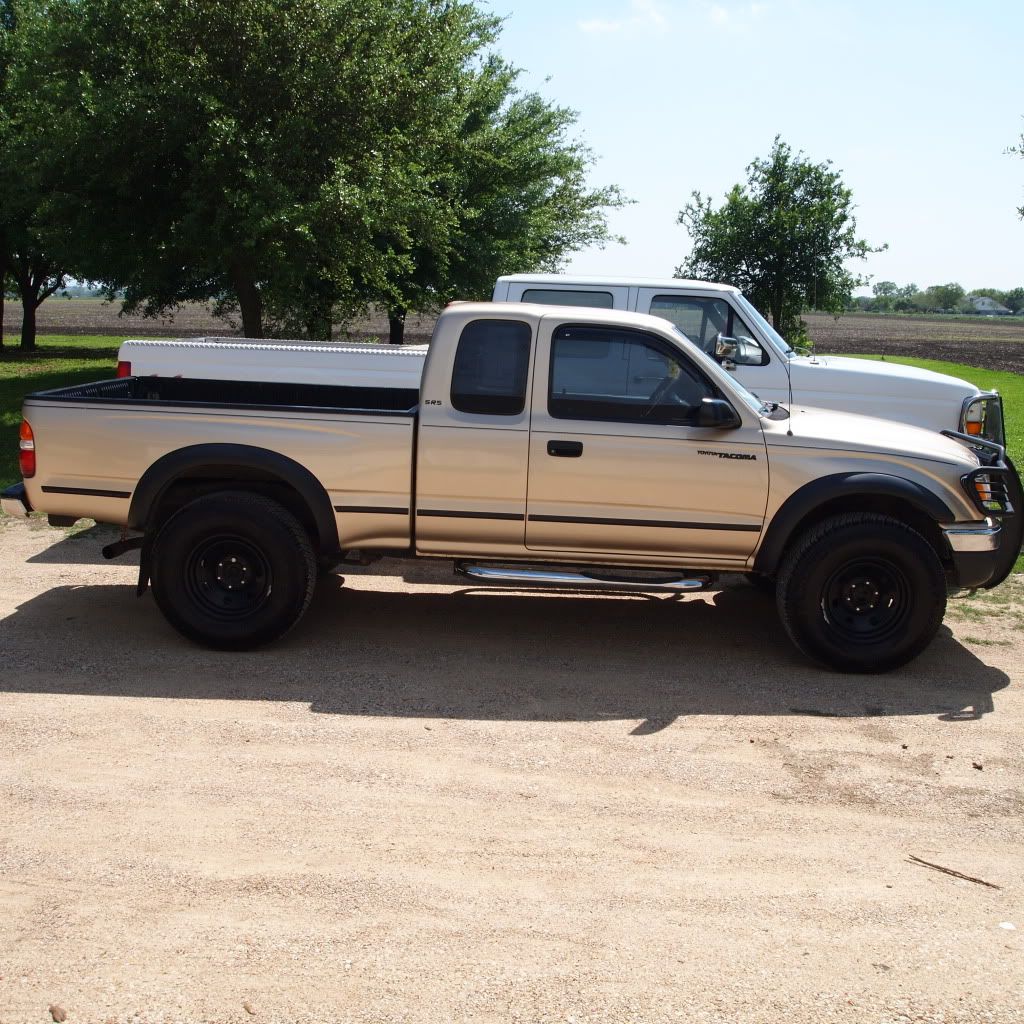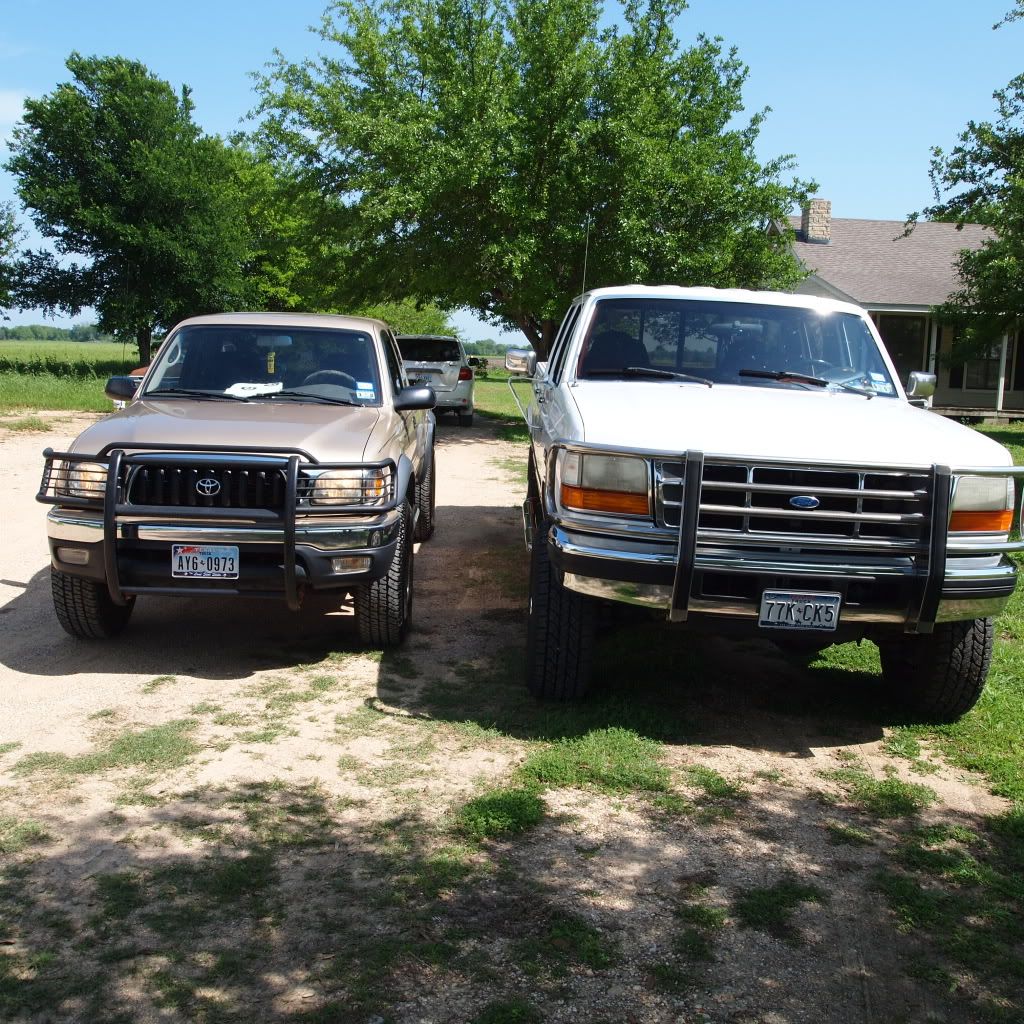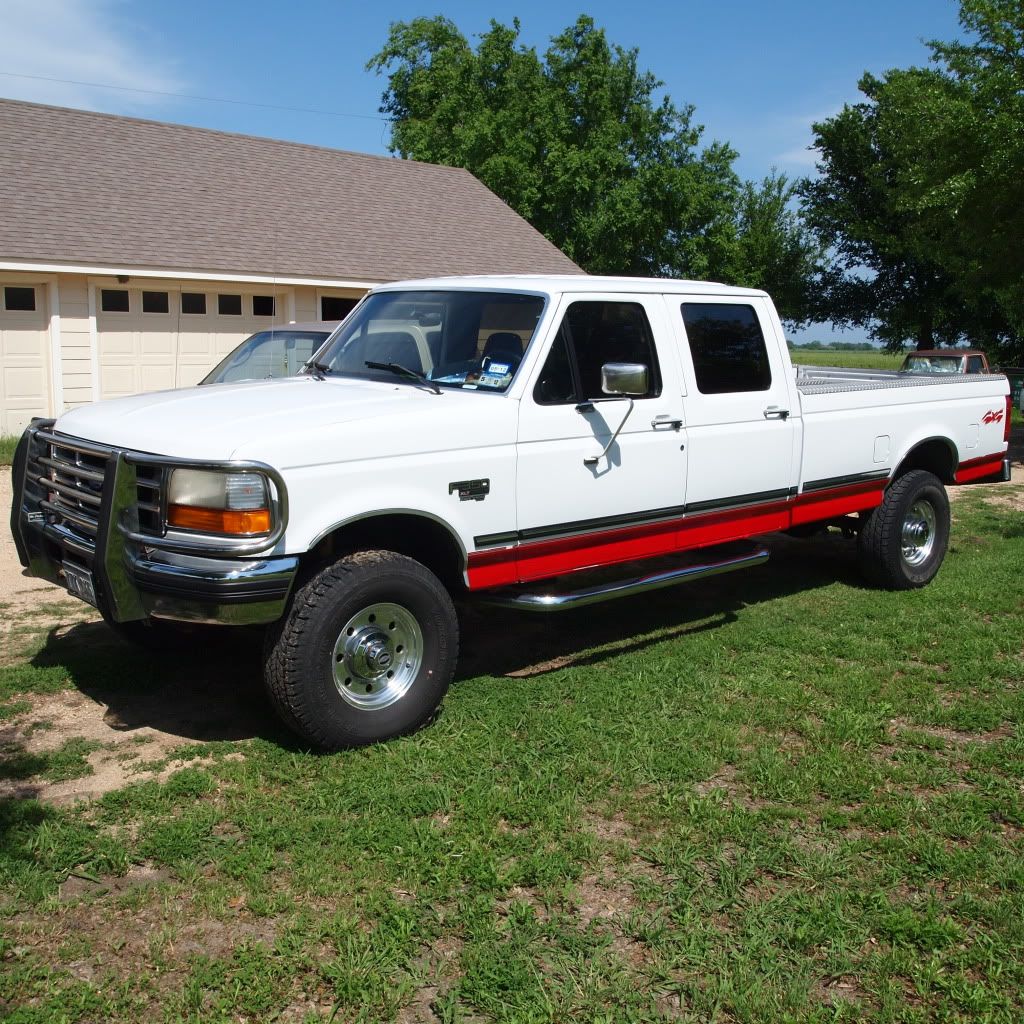 And here is my favorite pic of my truck
Future mods:
Magnaflow
Catback
OME Lift kit
aFe Pro Dry S
Air Filter
New Speakers (suggestions?)
Black Toolbox
Sliders, or N-Fab black nerf bars.
Other small stuff.
Thank you for looking and i hope you like my build as much as i do!
Here's my Photobucket link
http://s1077.photobucket.com/albums/w470/gavinfritz101/