This build thread is going to be a work in progress. This truck is basically stock with a few accessories.
Basics:
2001 Tacoma
2.7l 4 cylinder
5-speed transmission
extended cab
Lunar Mist Metallic
Accessories:
-PA15-TOY ipod/aux adapter for stock radio headunit
-tinted front windows 35%
-shirweld surf rack
-uhaul tow package; 4way adapter and hitch (previous owner, i removed the rusting ball from the bumper)
-WeatherTech floor mats in the front (some walmart ones in the back)
-Ordered Wet Okole front seat covers, no back
-ProtectaGT bed liner (from previous owner, i plan to get a spray-on with UV inhibitors)
-custom (hardware and tape) paddle holder for back seats
History:
I bought this truck from a used car place (in HI) with ~87k miles on it. It was originally from the NE and made its way to CO then to HI. The frame is in great shape, passed the inspection but did not get any papers
( i gotta get it inspected again and get the documentation).
Here it was when i had bought it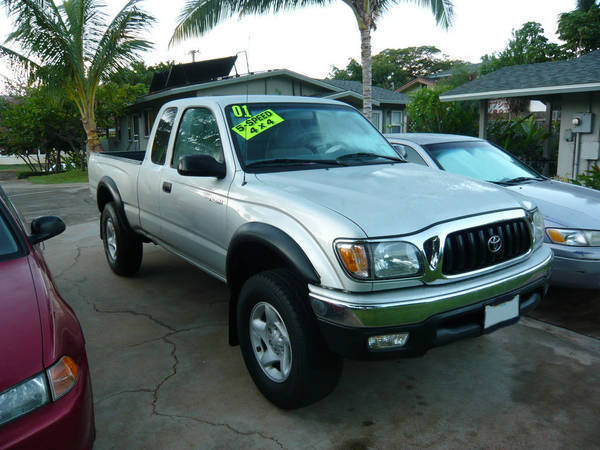 Here it is today
<pic goes here>