So I thought about starting my own Build Page, but I figured I wouldn't be doing too much more to the truck after this surgery. Maybe I'll add to this one as I go. Ok on to the goods….
I went with the 5100/Eibach adjustables up front. The rear got 5100s and the OME Dakars. I chose this setup based on what I gathered from everyone here at TW. I was going to go with AAL but my stock leaf springs were looking pretty sad and my old man had already snapped one of his. On to the wheels/tires, I chose to go with the
Moto Metal
951s 16X8 4.5 backspacing, 0 offset. I fear these rims may be a little played out, but I've had my eyes on these babies for a while so I said fuck it I'm going to go with what I like, to each his own. Tires, I would of loved to have gone with Goodyear Wrangler MT/Rs, but in the interest of saving money I chose Kelly Safari TSRs. I went with 285/75R16. I'm very pleased with these tires. Minimal road noise. And very little rubbing!
Pictures do not do this tire justice. Good-looking tire and I hear they perform very well also. Haven't had a chance to put them through their paces, but once I do I'll be sure to update.
Side note: While waiting for the parts to come in, I stumbled on to the "Cheap Tacoma Mods" thread sooooo to pass the time….I decided to do a couple of mods: "free alarm mod," "kill switch mod," and the "cigarette lighter mod"
The install…Oh boy did I have a few
moments. Took me about 8 hours!
Keep in mind this was my first time taking apart a Tacoma. I owned a civic before the truck and I got pretty good at working on them. That came in really handy when it came time to take apart my stock spring/struts and putting together the new adjustable coil overs. And yes I did use the rented spring compressor tool from Kragen. Wouldn't of been so bad but I had a shotty air compressor that would leak once it got to 50 PSI.
The rear end was a completely new experience for me. Good thing I had the old man handy who's taken his Tacoma's rear end apart a few times.
So 8 hours and 2 broken tools later the lift kit is done. The next morning I wake up and my ENTIRE body is sore. I can honestly say that truck seriously kicked my ass. But after I get it back from the shop with an alignment and the new wheels I realized all that work was worth it. I think everyone can agree with me when I say that there is something awesome about standing back and admiring your truck knowing you put the time and effort into making it the way it is.
Thanks again to everyone here at TW for all their combined knowledge and advice.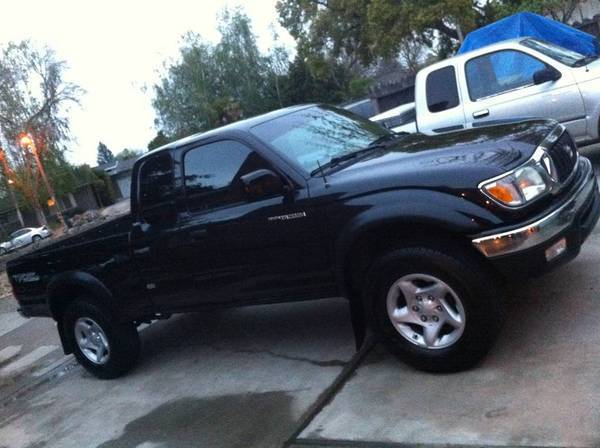 Before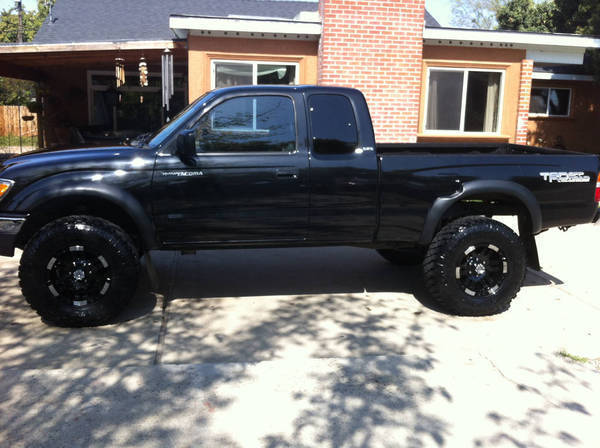 After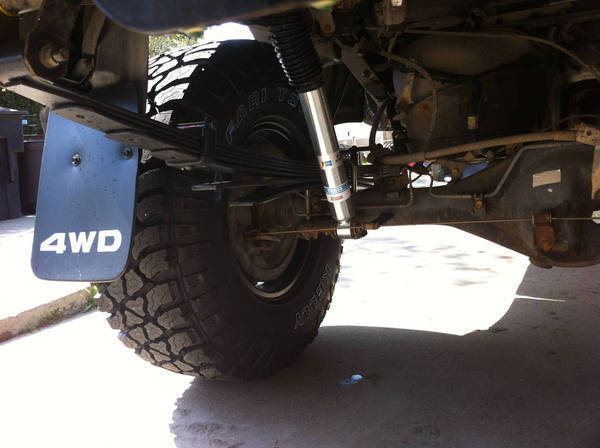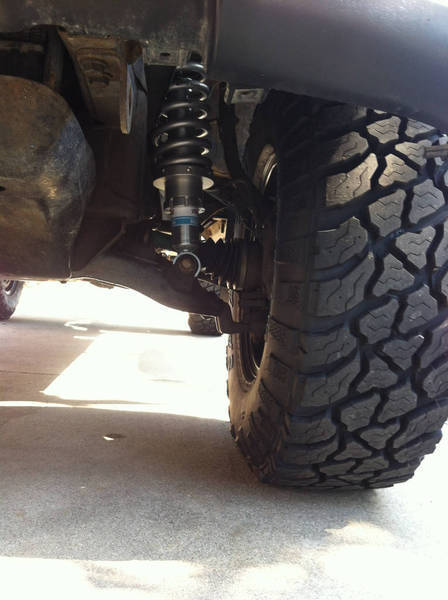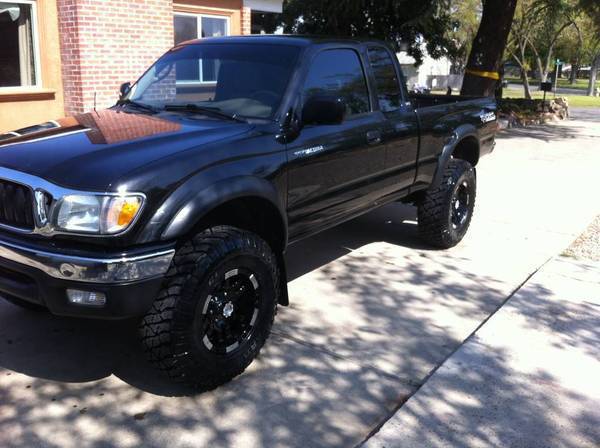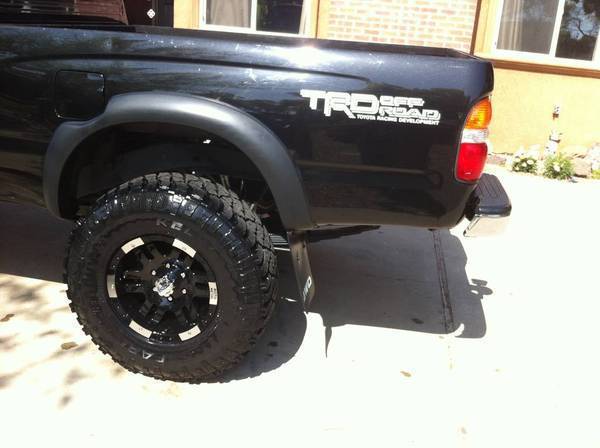 Needs a good buffing here.