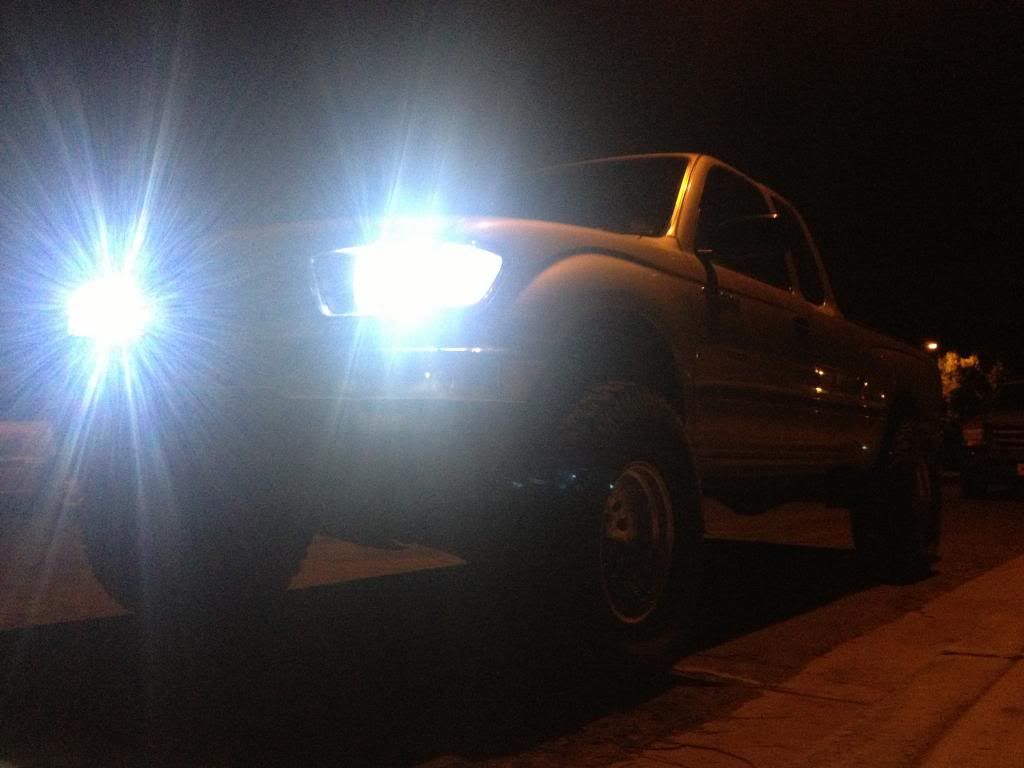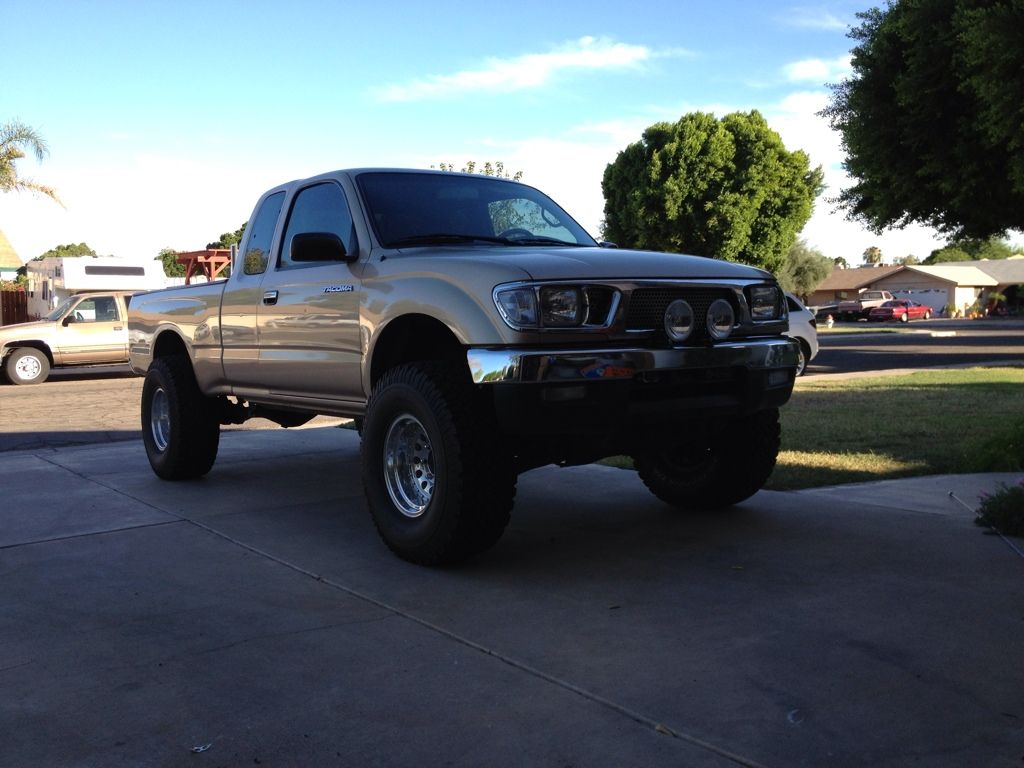 At the 2012 tacoma world glamis meet: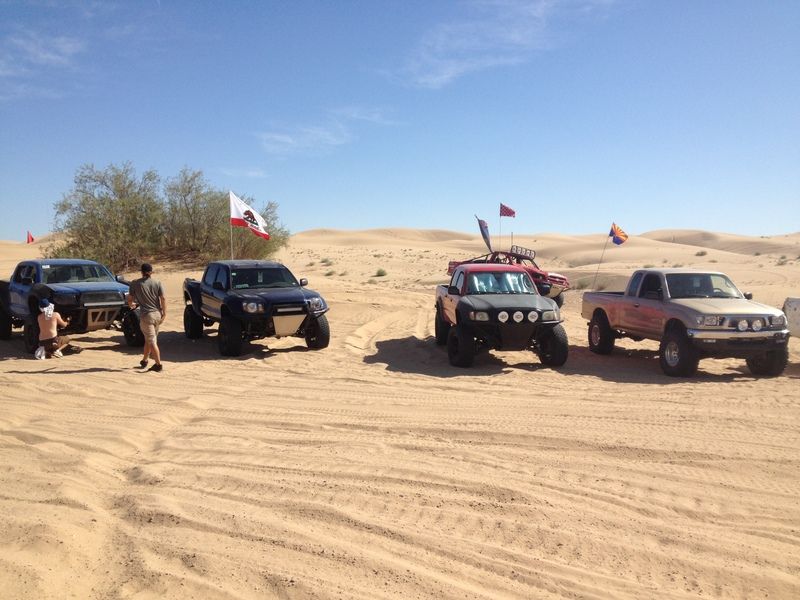 Lighting:
Natural white LED gauge cluster bulbs
Cool white LED bulbs in corner lights
Clear corners
Clear turn signal lenses
Aftermarket H4 headlights
H4 5000K 35 watt HID Headlights
Interior LED Dome light
License plate LED's
Exterior:
Black Toyota tailgate decal
Debadged factory stickers/badges
2nd gen door badges
Painted skid plate
Exhaust tip
5% tint rear/access cab windows
35% tint driver/passenger windows
Custom made satoshi grille (perforated sheet metal)
Sockmonkey TRD All-Terrain bedside decals
Removed fender "flares" or trim pieces
Sick ass decals on the rear window for that cool look
Tires/wheels:
33x12.50x15 BFGoodrich All-Terrain tires
15" American racing outlaw II rims
Suspension:
Camburg/SAW 2.5 RaceRunner extended travel coilovers
Camburg uniball upper control arms
14" Eibach 600lb springs
Bilstein 5100s in the rear
Toytec
1" diff drop
Removed sway bar
Interior:
TRD leather shift knob
Pioneer stereo
Black velour dash cover
Painted shifter trim/boot black
Painted interior dash trims black
Performance:
Aero Turbine 2525 non-resonated (not really performance
)
Regeared to Nitro 4.88s
Deckplate mod
First day it was home. It was love at first site
Had to do some stock offroading of course to break it in
First thing I did was install a flowmaster 10 series muffler, which I ended up taking off after a week and replacing with a flowmaster 40 series. I didnt like either of them and switched to a
magnaflow
later
I didnt know much about lifts or anything at first, which isnt an excuse but i bought some 3" spacers and found some tires/wheels on craigslist for $250 back in april 2012.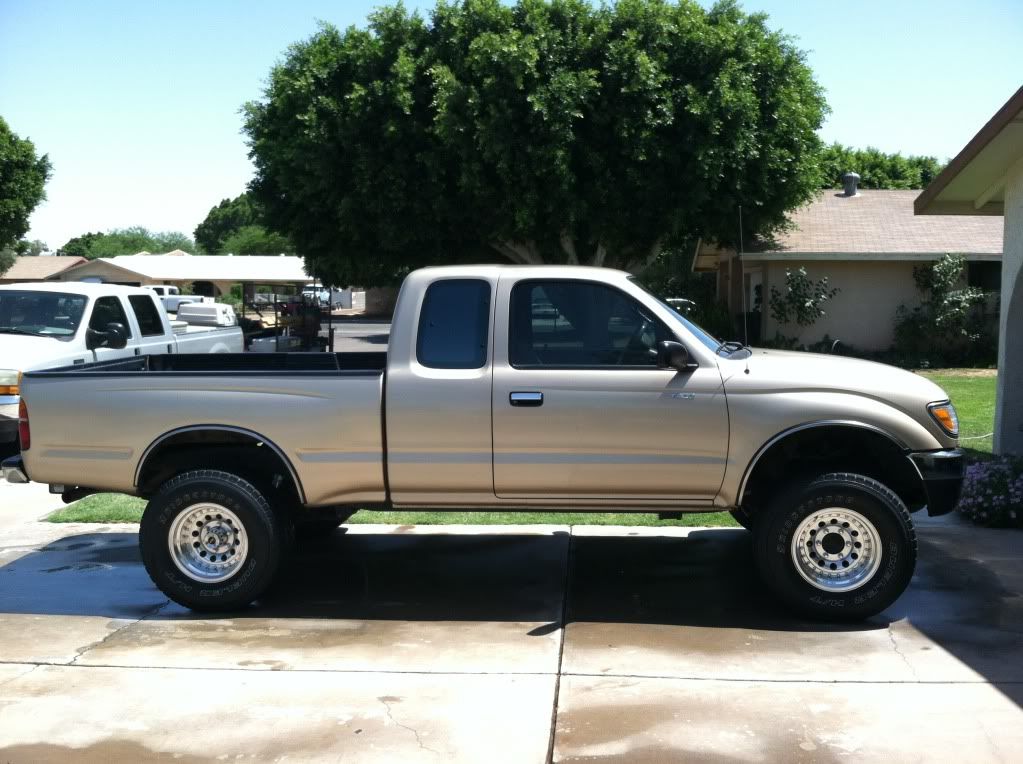 It had the original rear shocks on it, which were way past due. Fixed it with some fresh billy 5100s!
Didnt like how faded the skid plate was so I painted it black with the toyota emblem in the middle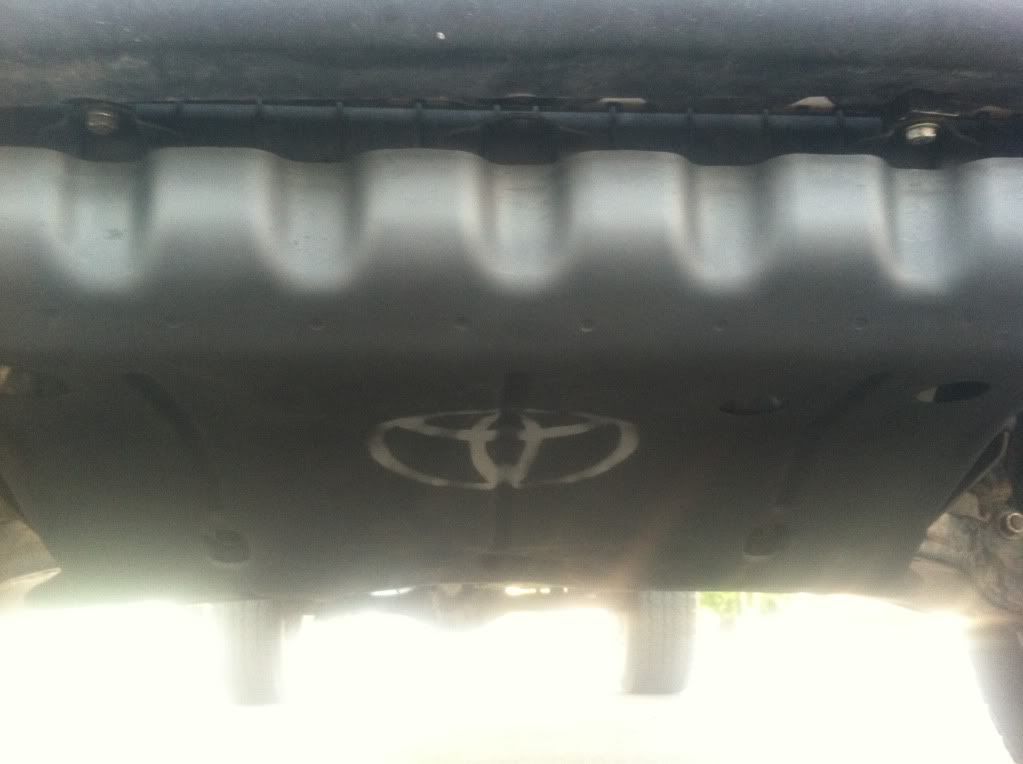 Did the deckplate mod, just without the deckplate
dont have any pics of that though and im too lazy to go take one
Then I replaced the original front shocks with 5100s a little bit later using the stock springs at the 2.5" setting. I dont run them anymore though, so I didnt wanna post a pic. And besides we all know what 5100s are on this site haha
Axle wrapped like a mo'fo in the sand!! I used leaf spring helpers and mounted them backwards to reduce axle wrap! It works pretty good! Feels better on the street too, but it's a little stiffer.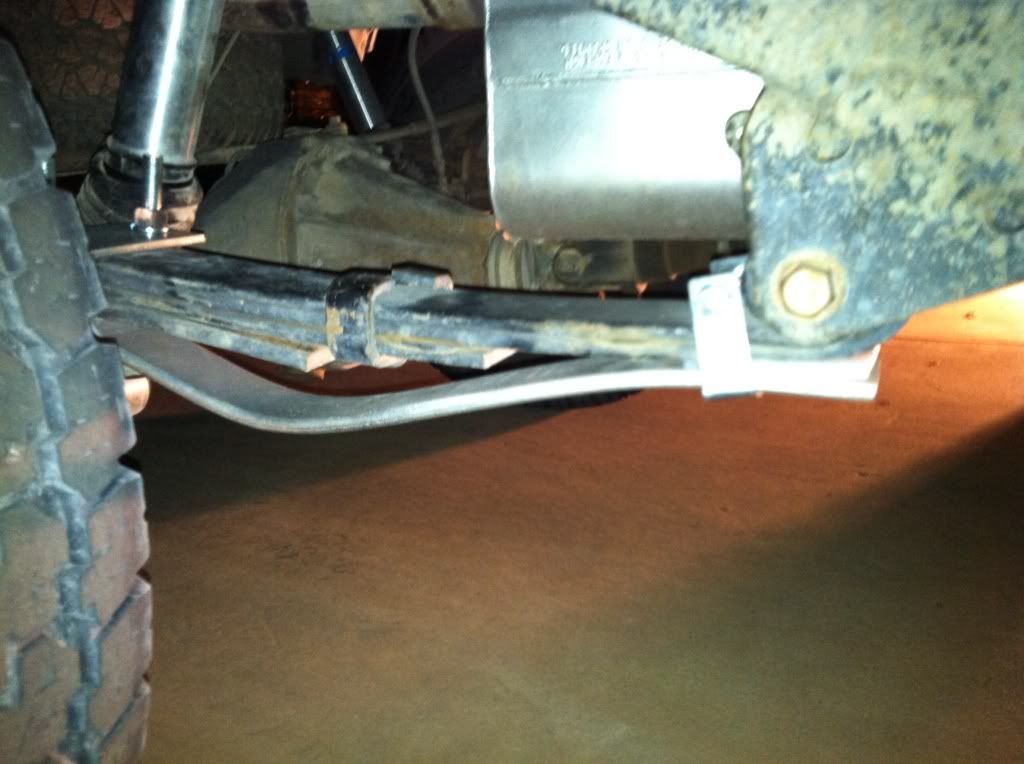 Got some hella 500 ff's and mounted them on my bumper. Just a warning for anyone about to buy these, get the FOG light version of these not the driving lights ha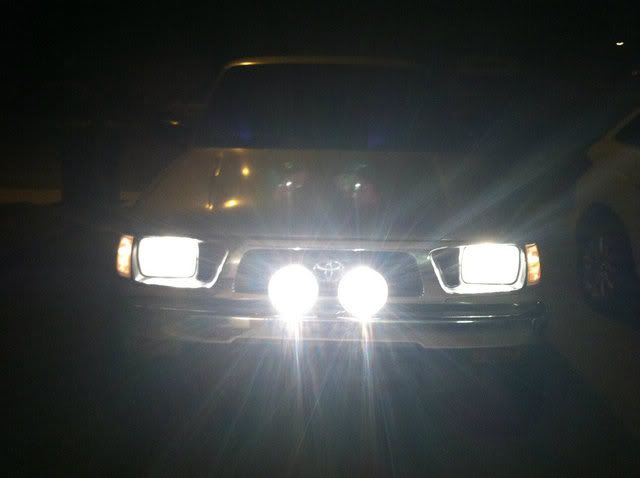 Bought an exhaust tip off a TW member and had my bro weld it on for me
Natural white LED's from superbrightleds.com! They are pretty damn bright and you can still dim them if you want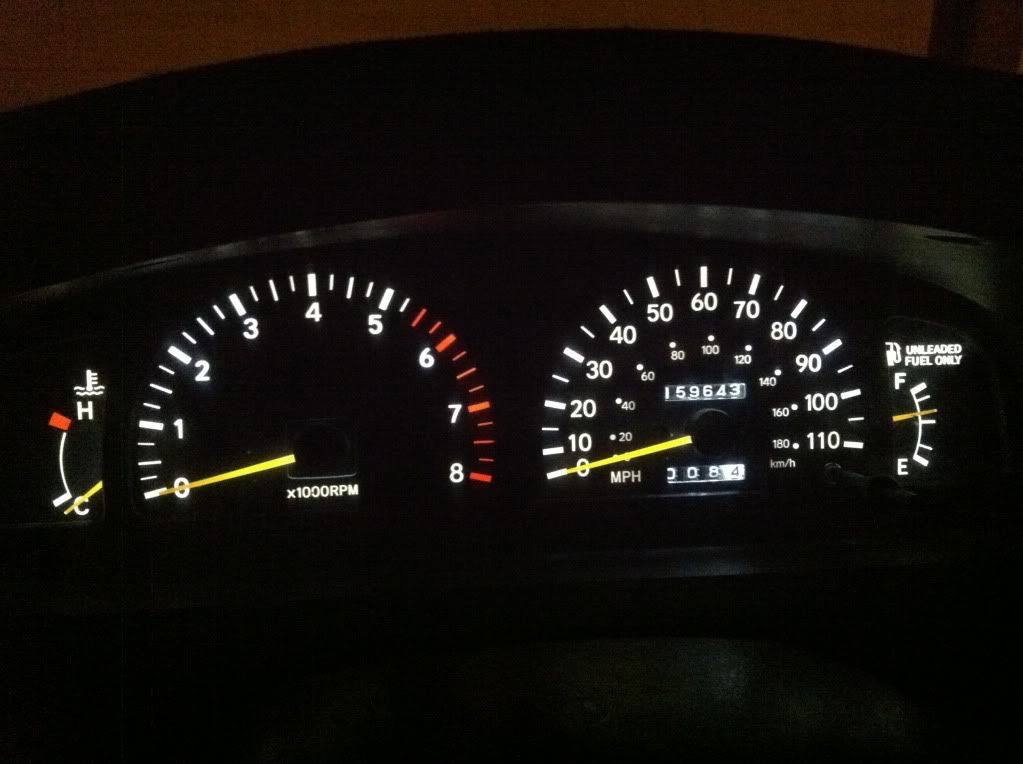 Needed some new kicks so I went with BFG A/T's. 33x12.50s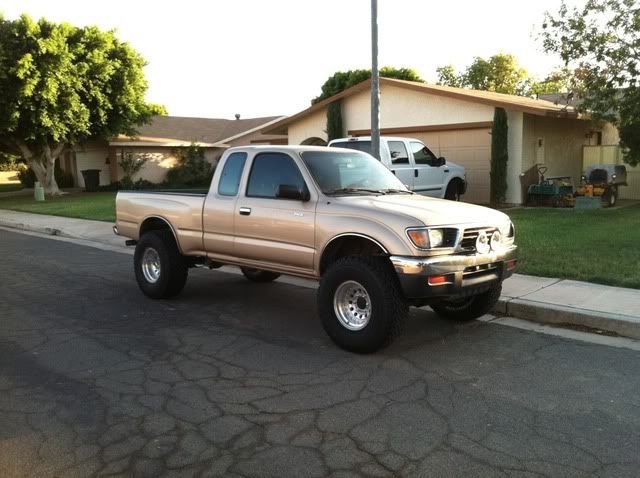 Then I removed the gay ass fender flare thingys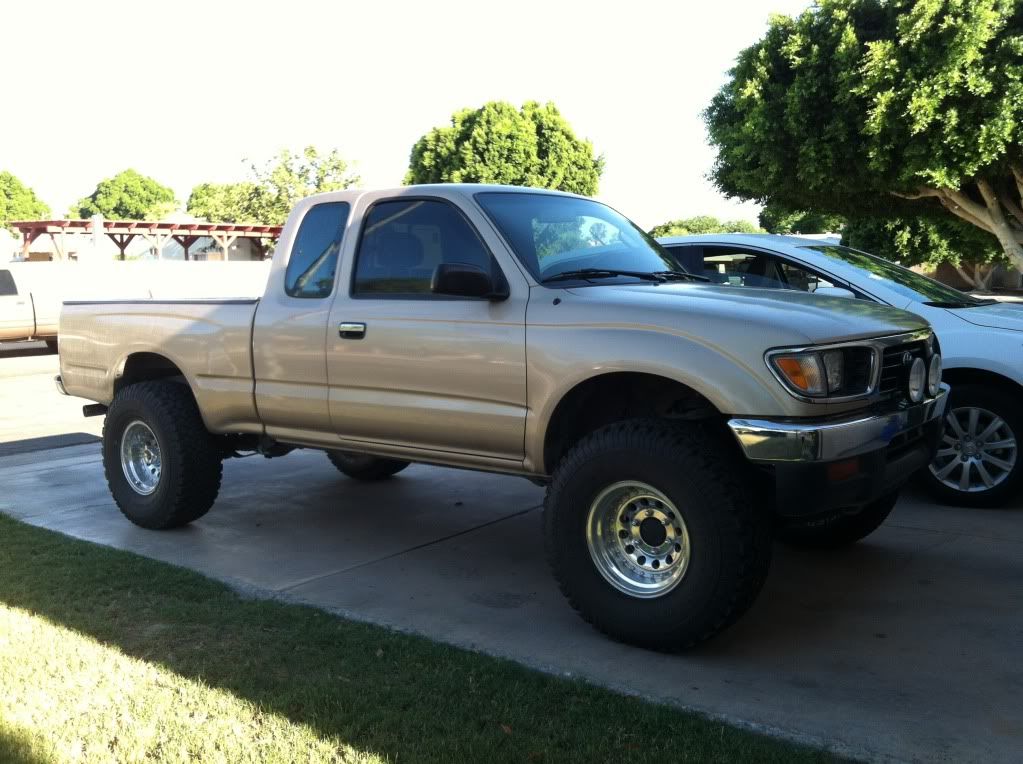 New clear corners and turn signal lenses! With cool white (light blue) LED's in the corners
Changed out my stock coils for OME 881s and set the bilsteins on the middle setting. I ended up getting a little more lift and a better ride but i shouldnt have wasted my money and time to swap em. Just for anyone else, get eibachs and you wont regret it.
At first I converted the Hellas to 8000K hid's but they were too blue. So I swapped em out for 6000Ks.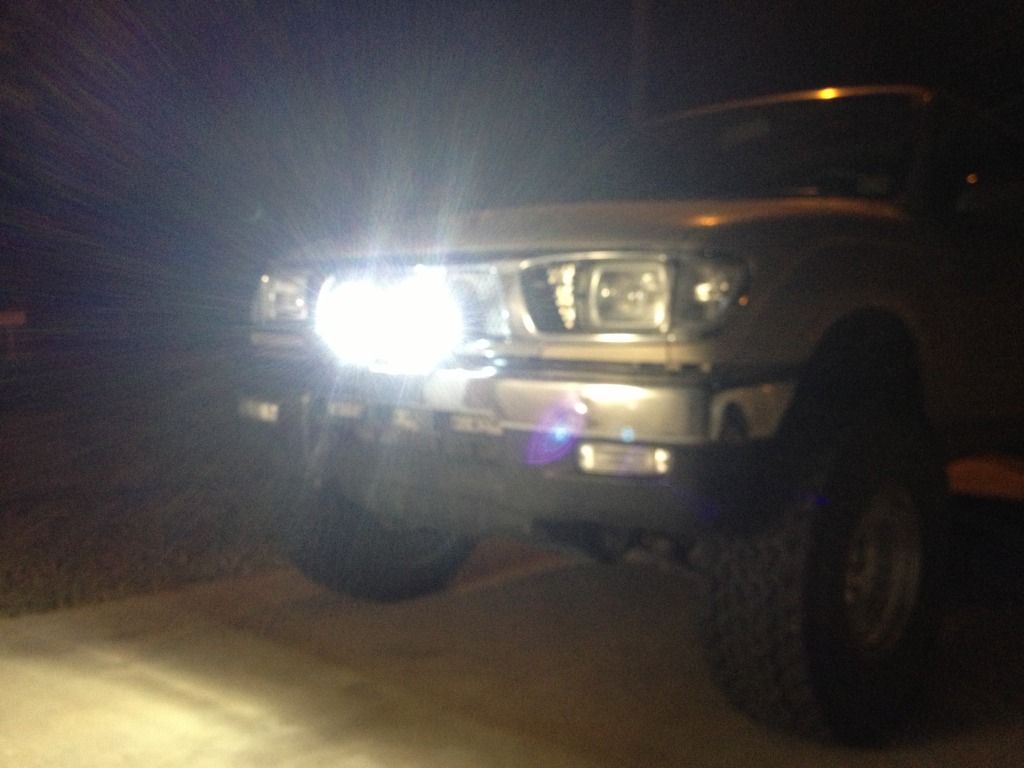 Went through a FM 10 series, 40 series, and 11" magnaflow before settling on an aero turbine 2525! Very happy with it and love it!!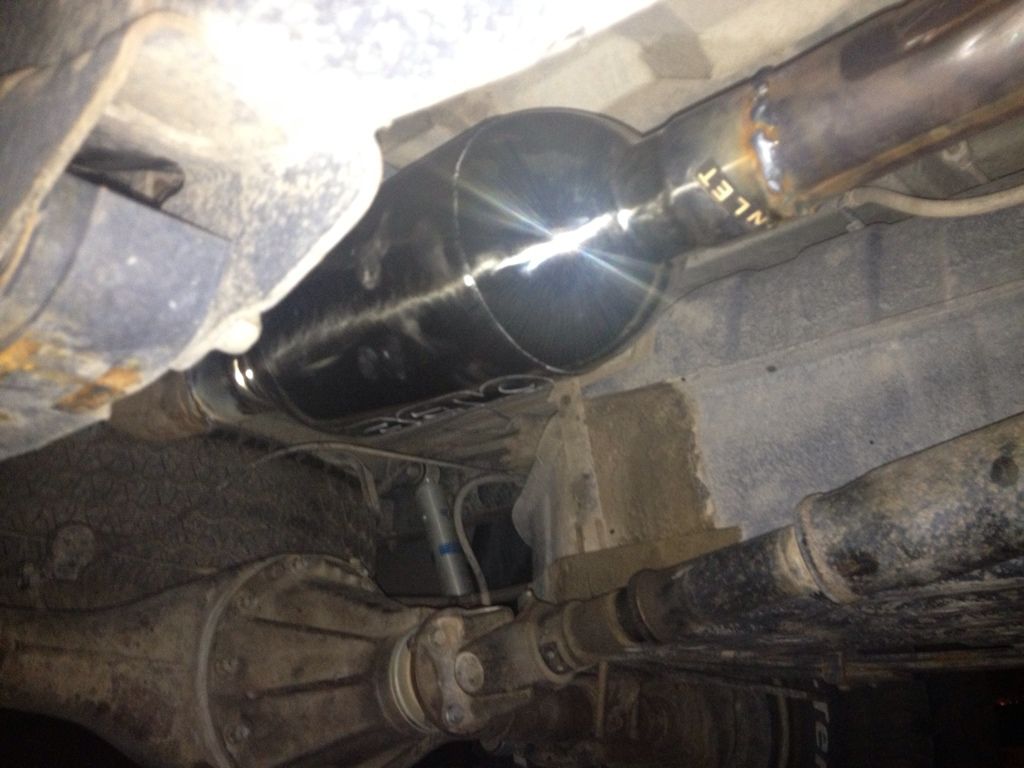 Replaced stock shift knob with a TRD one and painted all the shifter trim and boot black, along with the transfer case knob.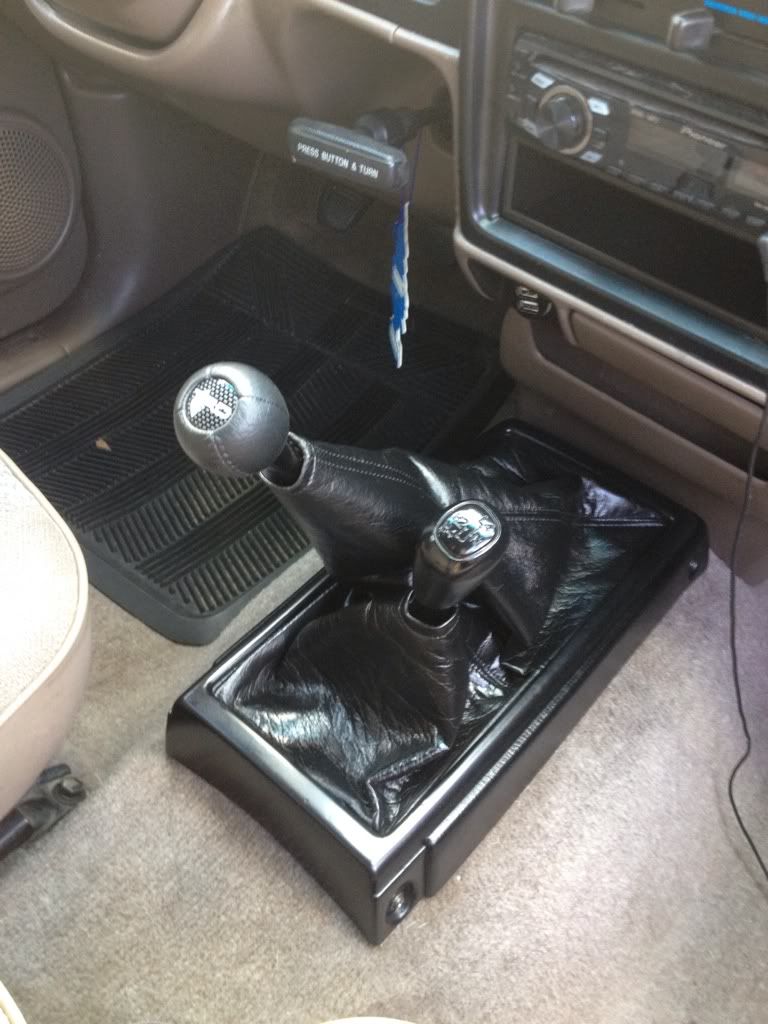 After debadging my truck a couple months ago, it left some shadow from the old badges. I didnt wanna put the original ones on so I got 2nd gen badges instead, and they look so much better!
Then I had to fix the giant shadow from the old reddish colored Toyota tailgate sticker, so I got a black one off of
ebay
for $15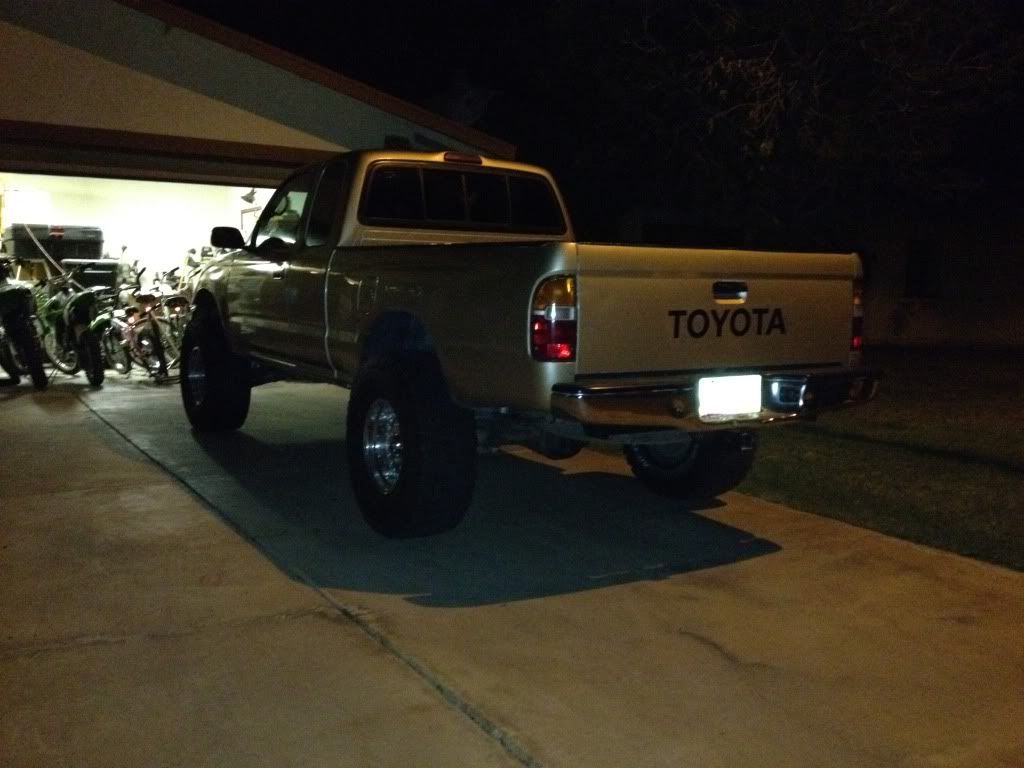 Painted the gauge needles blue using Hi-Po needle paint: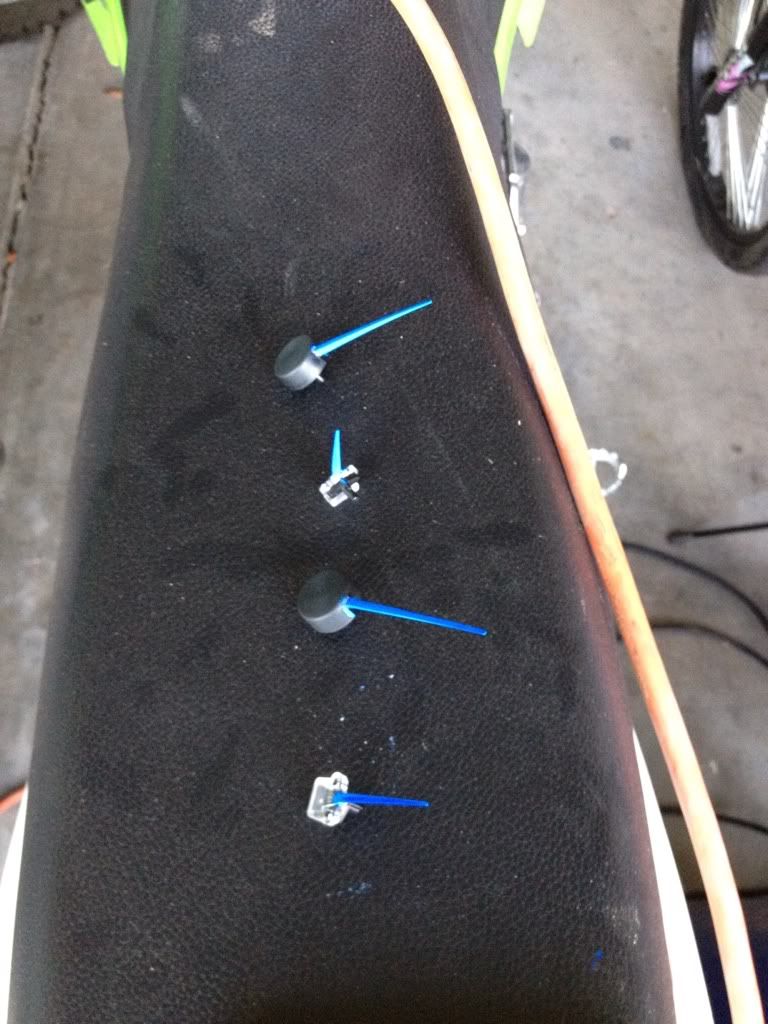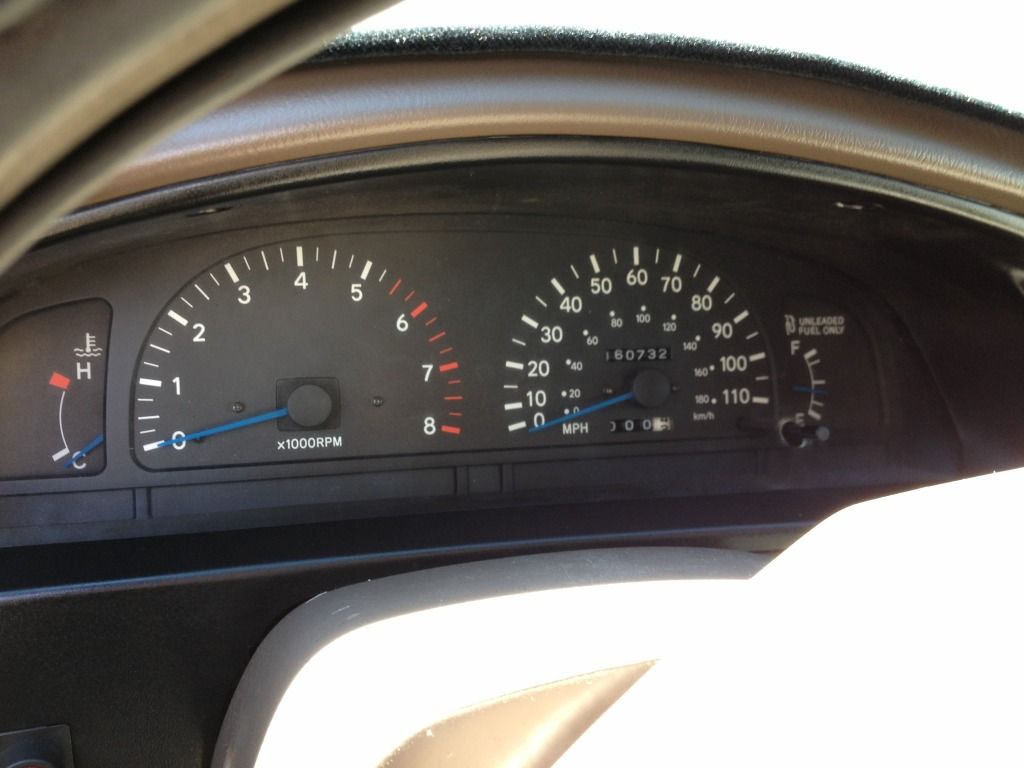 The taco was feelin a little sluggish so I had to wake it up
regeared to 4.88s! Me and my auto teacher did it in my school auto shop. My friend helped me do it too, so I can't take all the credit
After I drove it, it was a completely different truck
pulls pretty damn good now!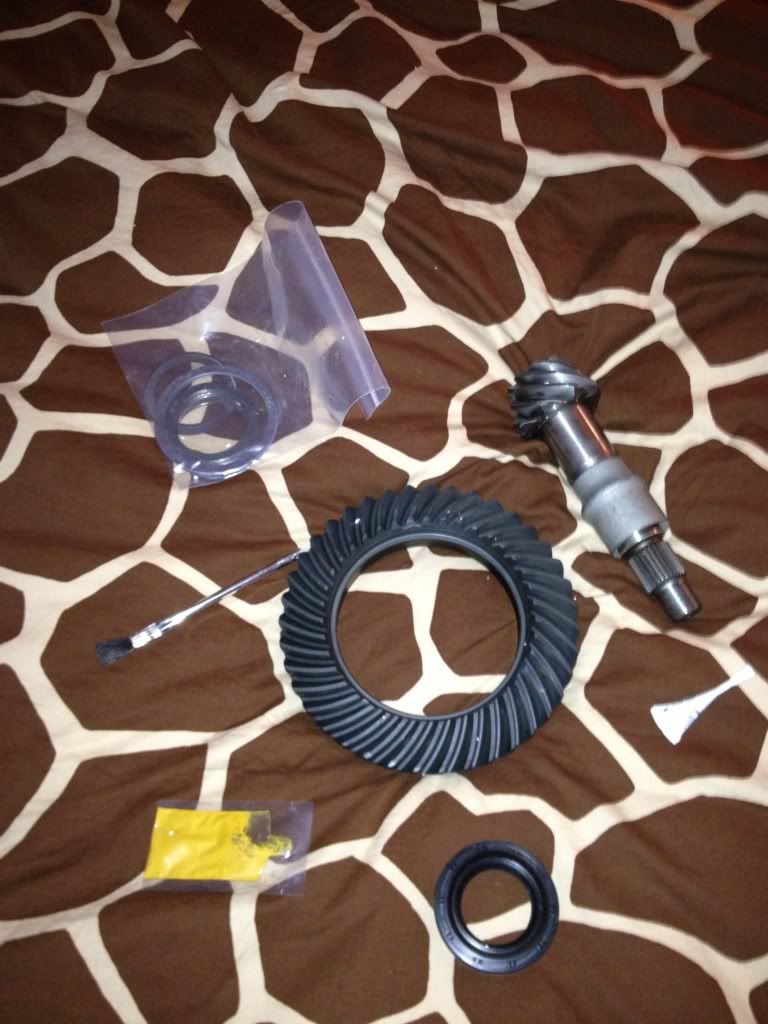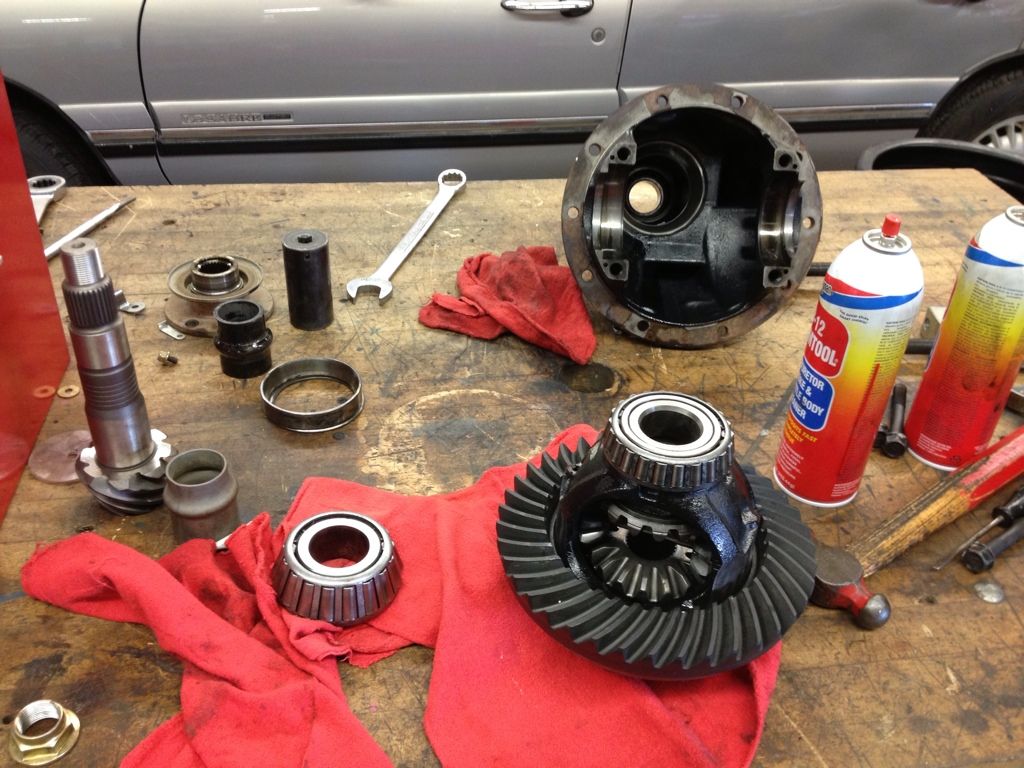 Got new headlights on ebay for $25. They are H4's instead of sealed beams, and plus they look so much better.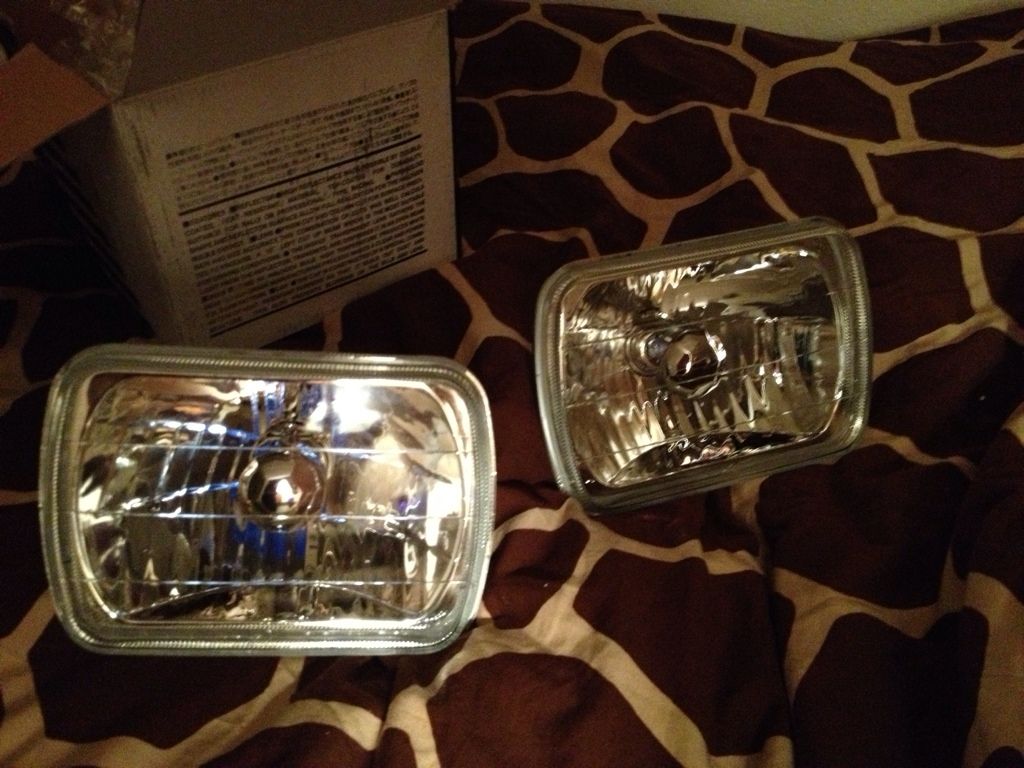 I had been wanting to do a satoshi for a while, so I stopped being lazy and spent about 5 hours making one. Took a lot of work but i love how it looks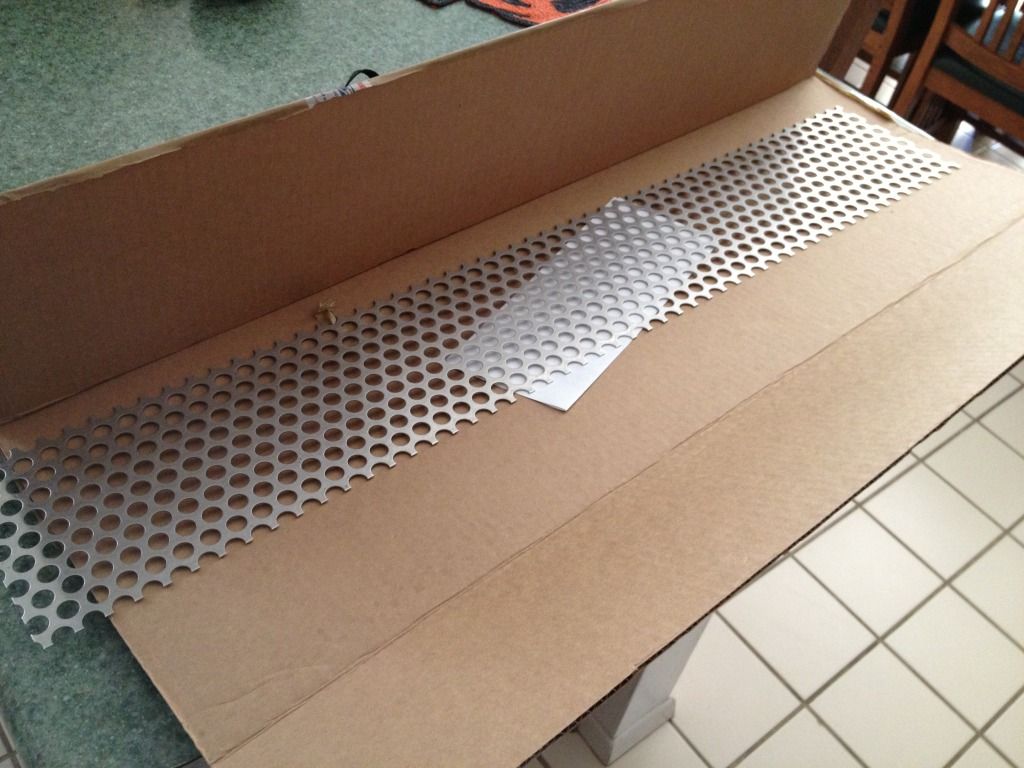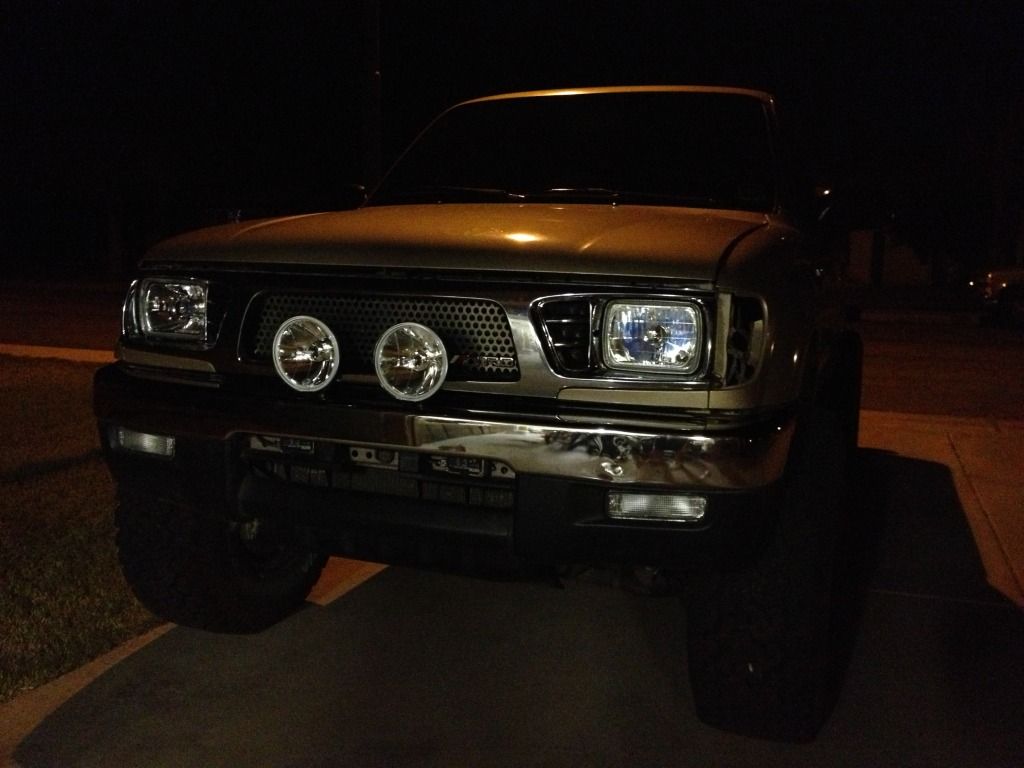 Sockmonkey TRD bedside decals: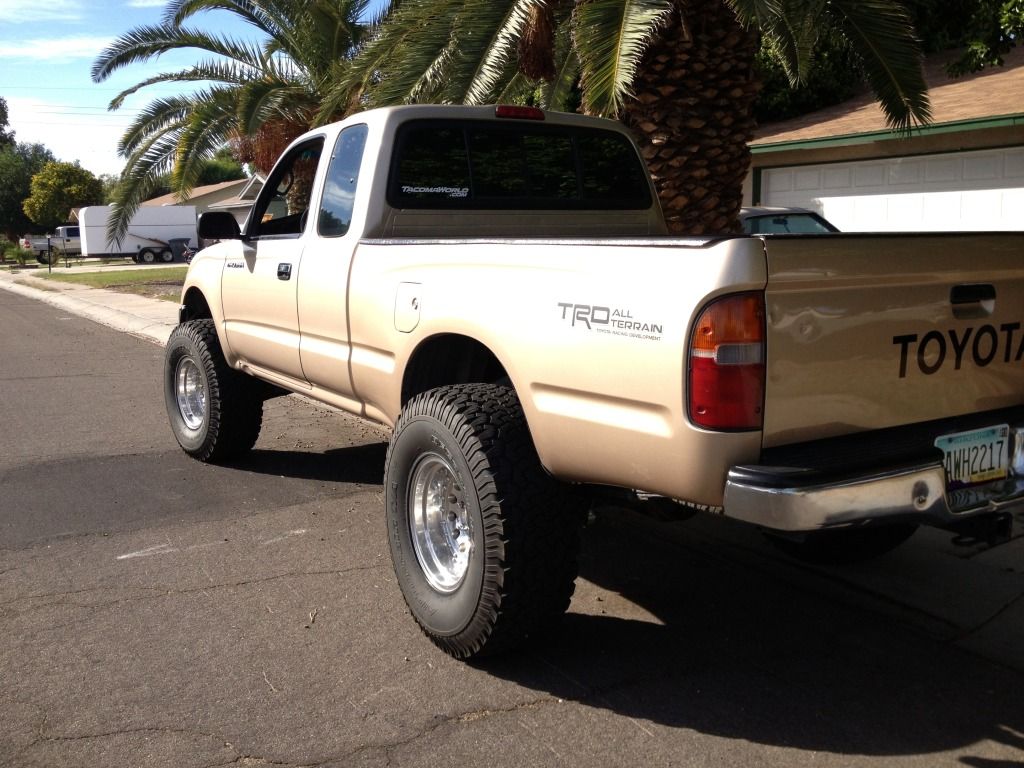 The bilsteins were awesome shocks but they werent enough for me, so I found an awesome deal on craigslist. And I jumped on it! Camburg 2.5 racerunner coilovers and camburg uniball uca's.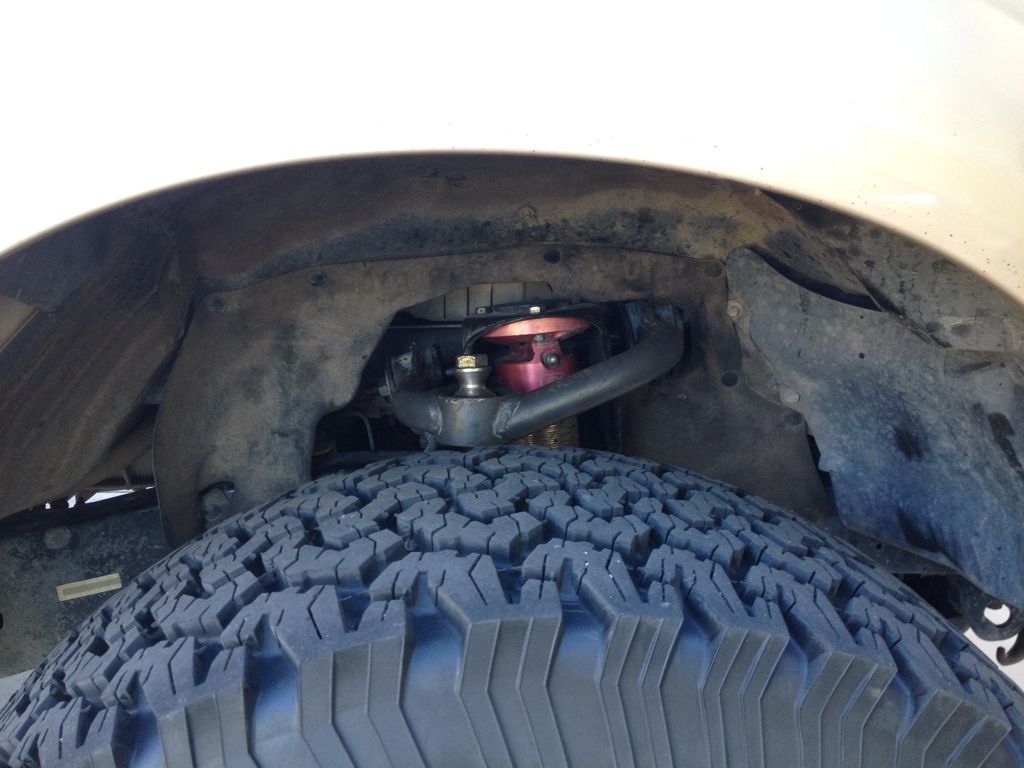 Before: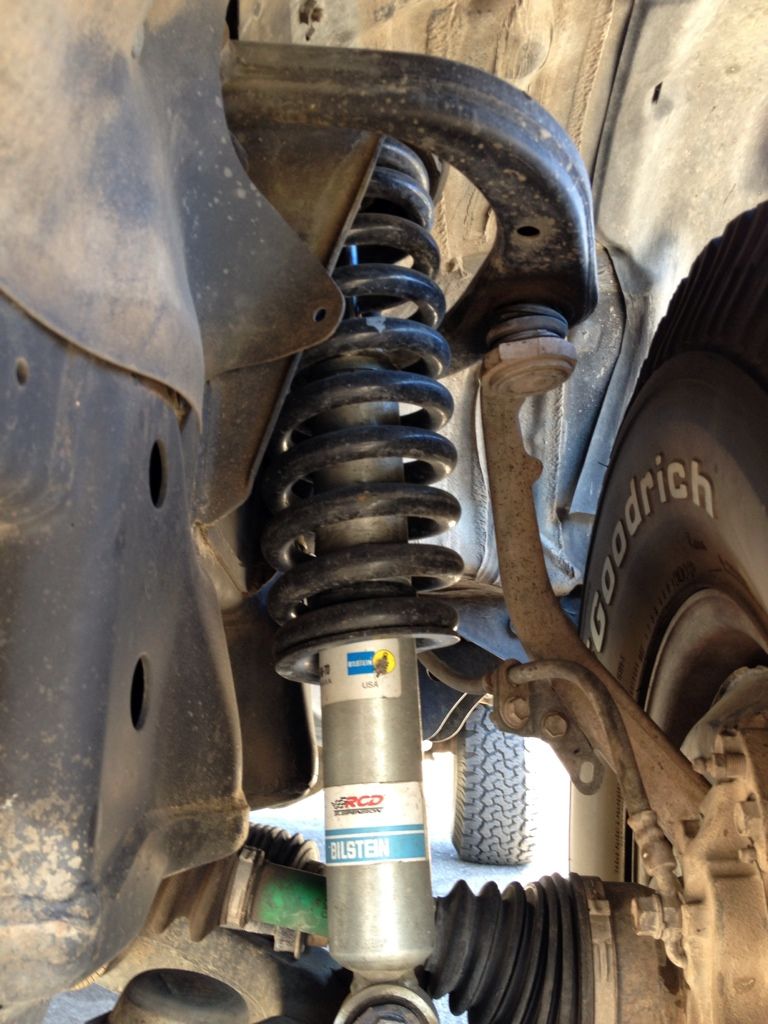 After (and with some new eibachs):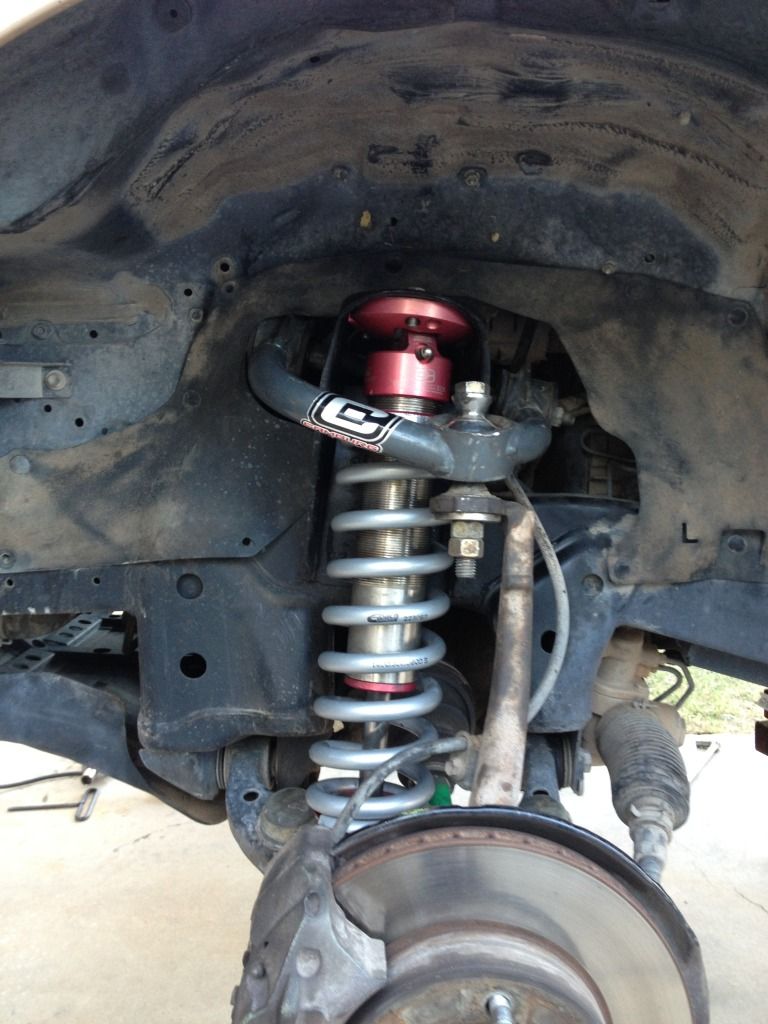 LED License plate lights: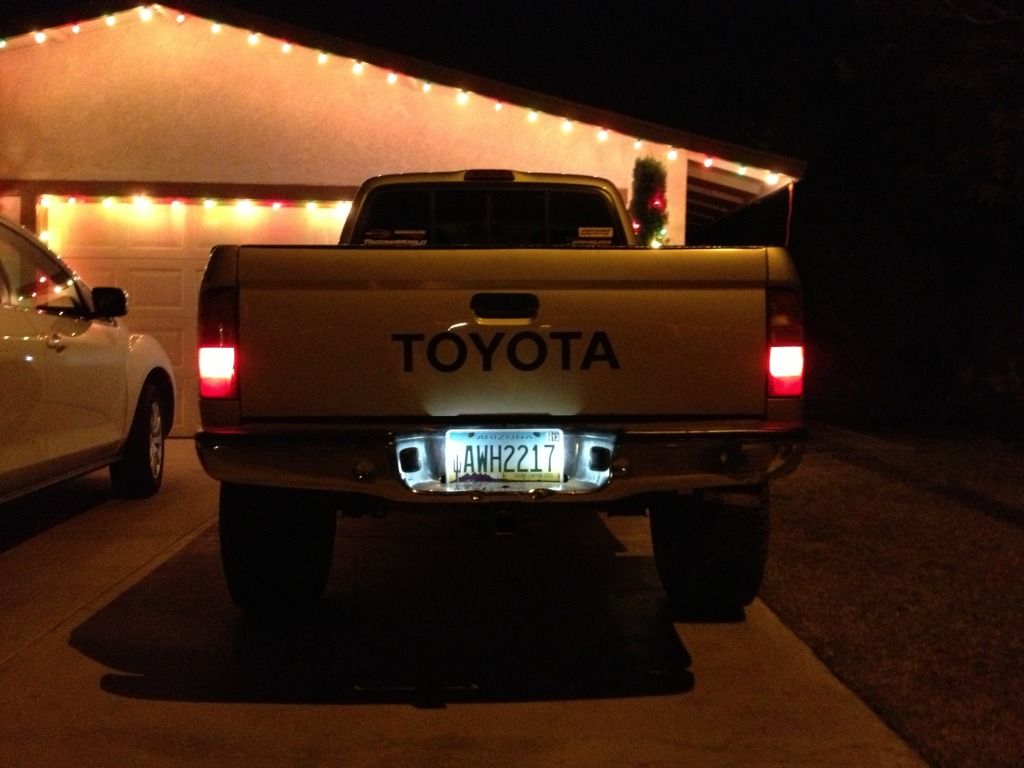 LED dome light, looks so much brighter in person for some reason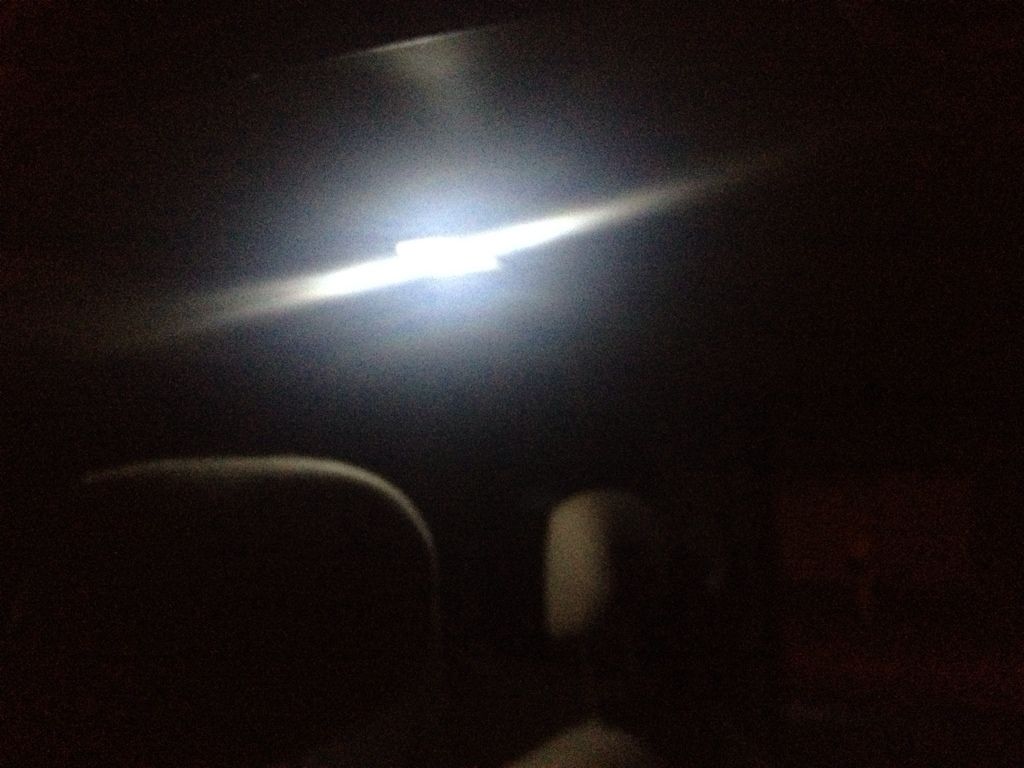 5000K H4 HID's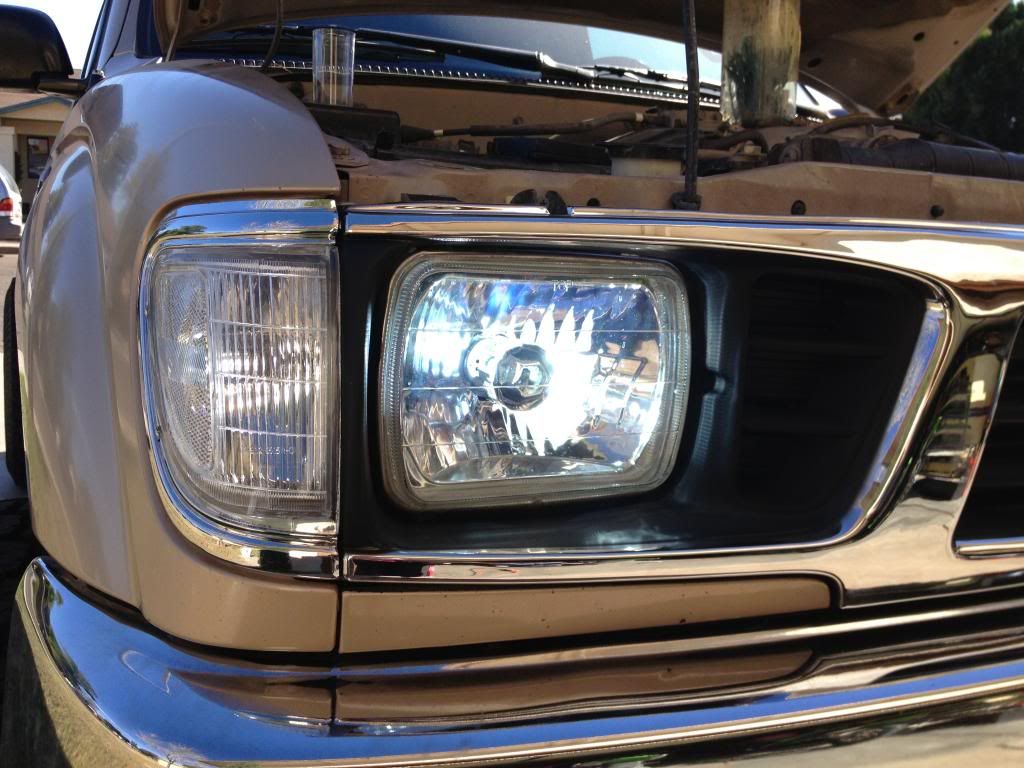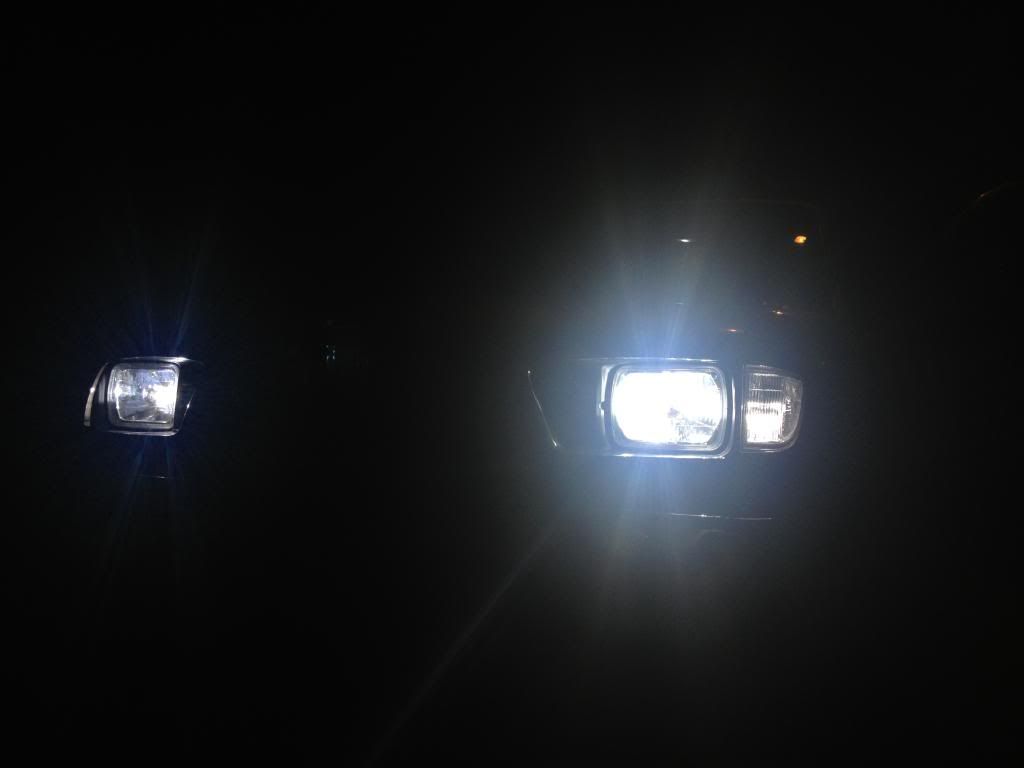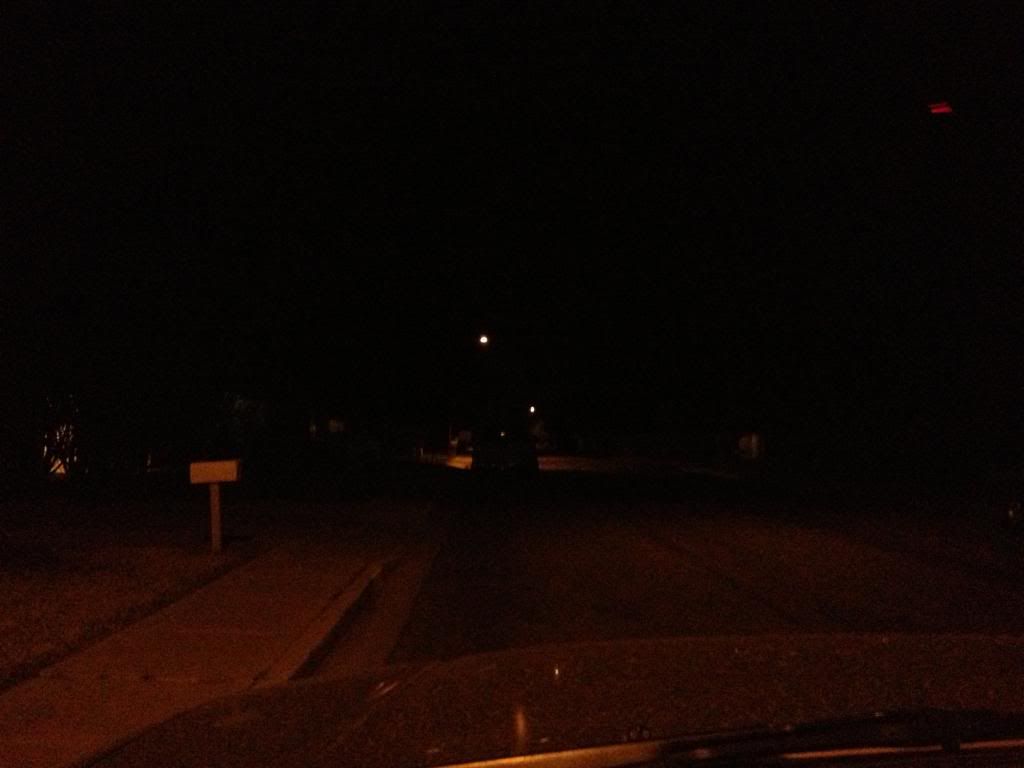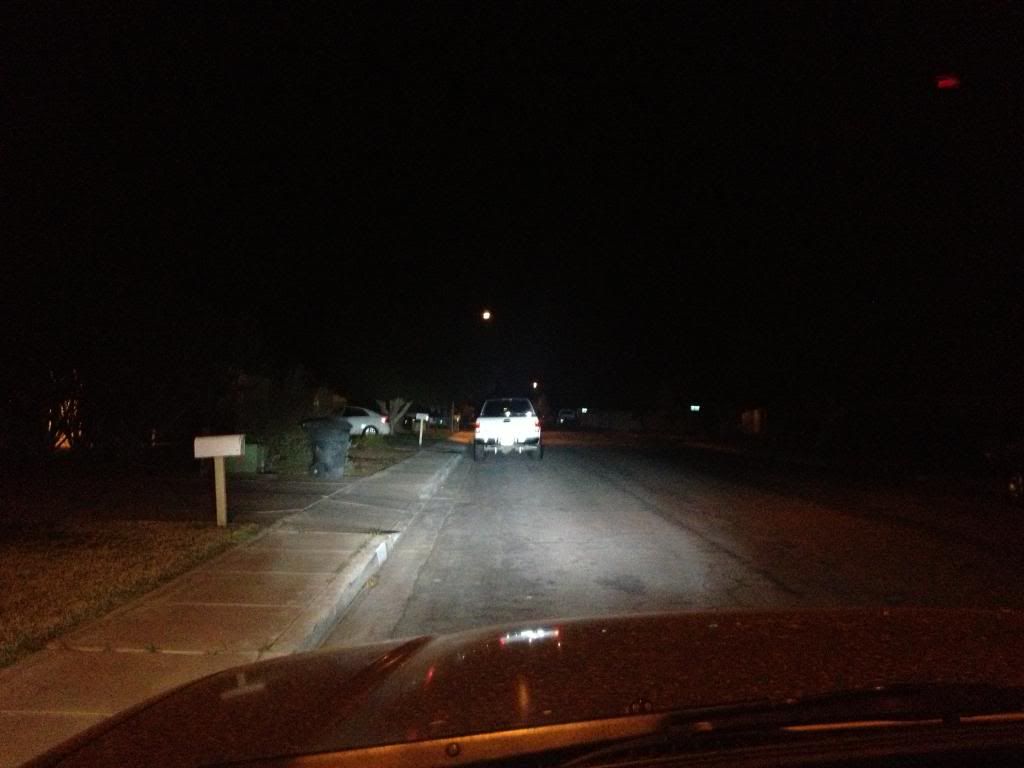 No more satoshi!! Back to the stock look, looks much cleaner!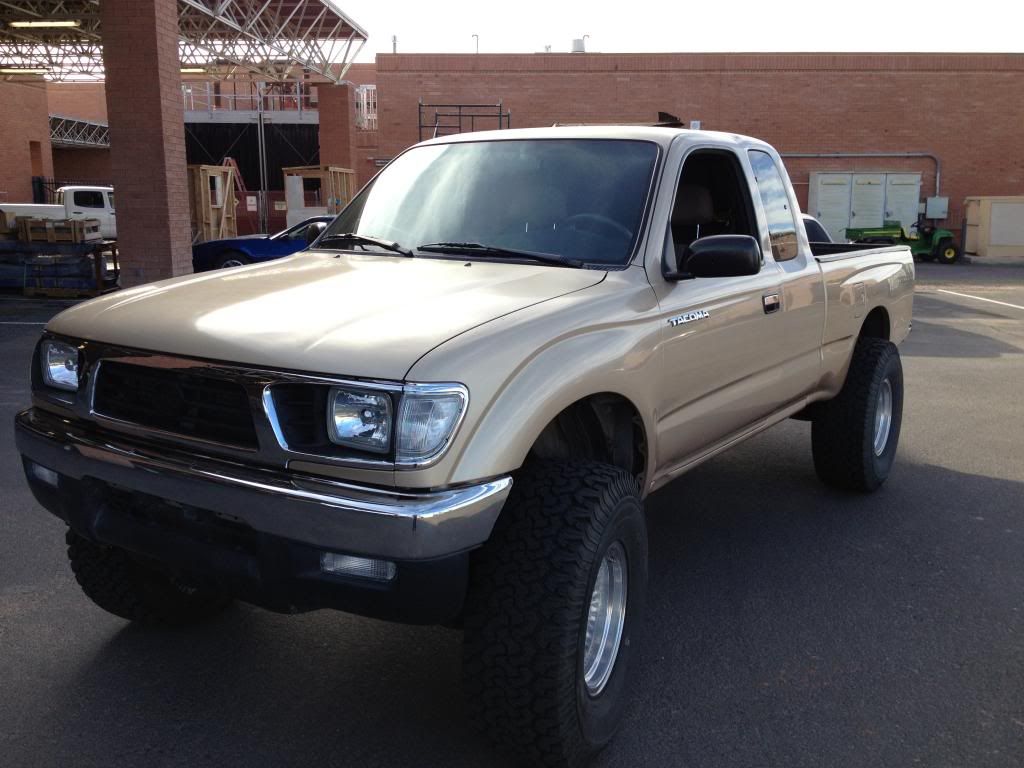 Future mods:
Rear midtravel
LED light bar
Roll cage
New bucket seats
URD
short shifter
Leaf packs
Custom fabbed front/rear bumper
Hella 4000 floods converted to HID