Hey guys, thanks for visiting.
Updated Aug 24, 2014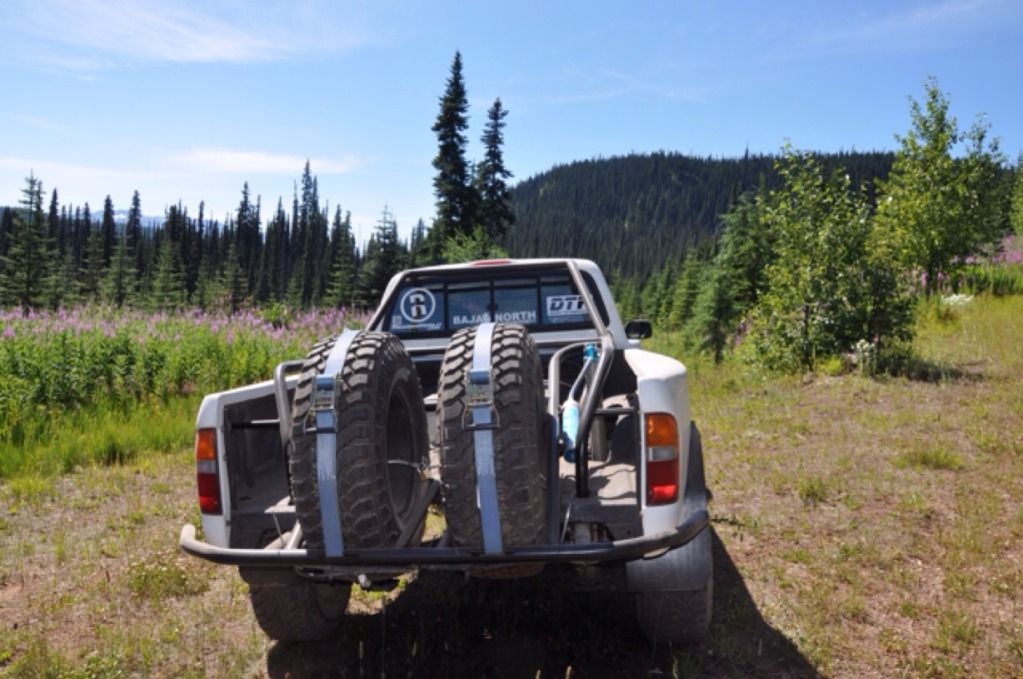 All of the design and metalwork I did myself. Thanks to the people that told me how to do it right.
Specs:
1998 Tacoma Ext Cab
3.4L V6
4x4
5-Speed Manual Transmission
Mods:
Suspension:
Front:
Total Chaos LT kit
Tundra axles
King PR series 2.5x8" remote res coilovers
Rear:
Tundra Axle
Engage 50T leaf packs
King PR series 2.5x18" smoothies
Glass:
Glassworks 7" rear / 6.5" front
Wheels: Procomp 16x8
Tires: 285/75/16 Hankook Dynapro MT's
Metalwork:
Full 1.75" DOM cab cage
1.75" DOM bedcage tied into cab cage
Front tube bumper
Rear tube bumper/tire carrier
Boxed rear frame
Plated rear frame on the outside
Both rear crossmembers replaced with square tube
Coil bucket gussets
Cam tab gussets
Spindle gussets
Other:
Magnaflow
muffler
Deckplate mod
Fuelsafe 22 gal Fuel cell
Full JL Audio sound system: 360W 4-channel amp, speakers, 500W mono amp, 2 10" subs
Sound deadened cab
History:
Here's where it started. I bought it in Dec 2010. Here's a pic, stock as you can get, except the plasti-derped grill and bumpers.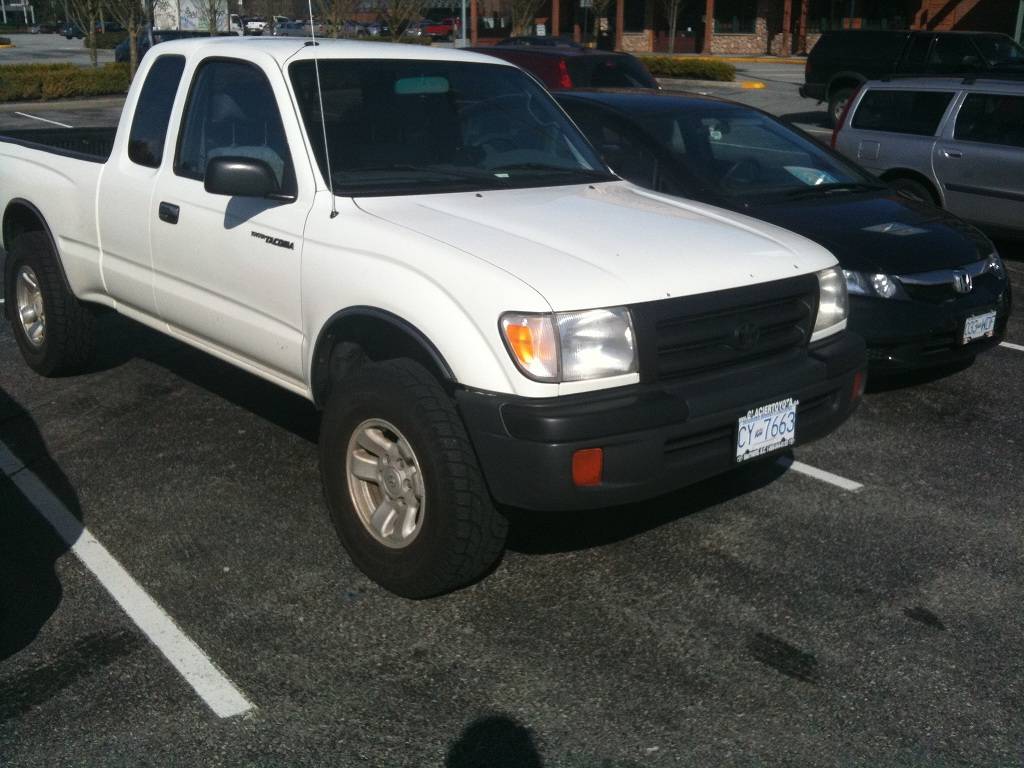 Then, like any good boy, I put in a revtek spacer lift.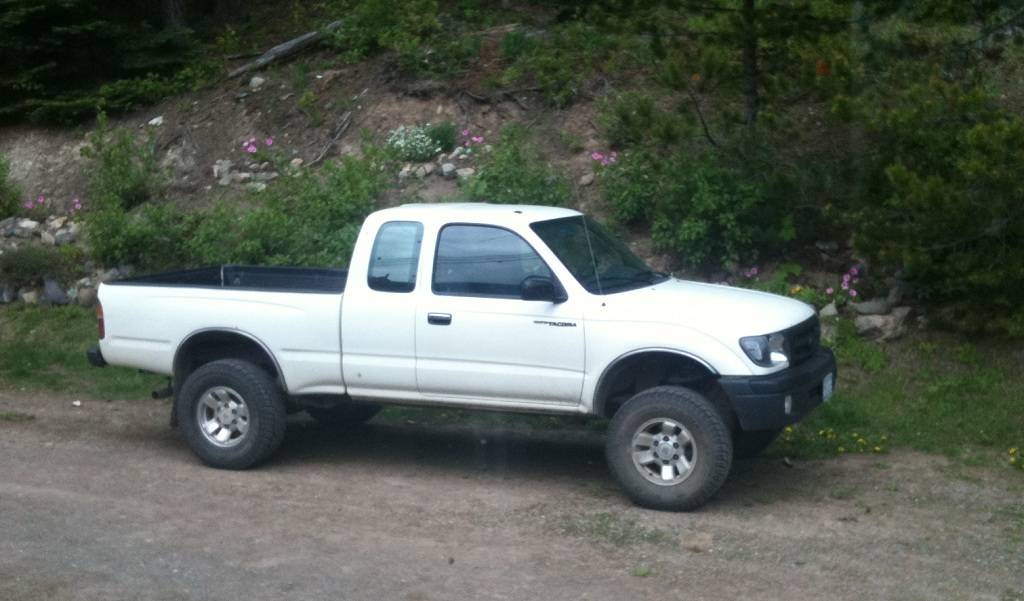 And built myself a rear plate bumper in the summer of 2011.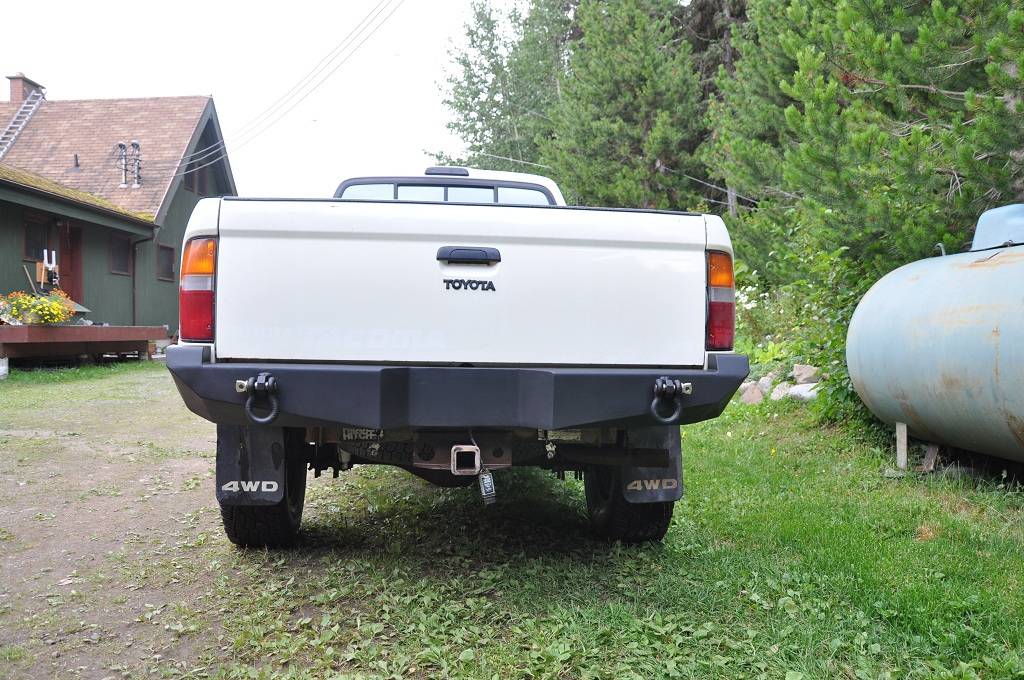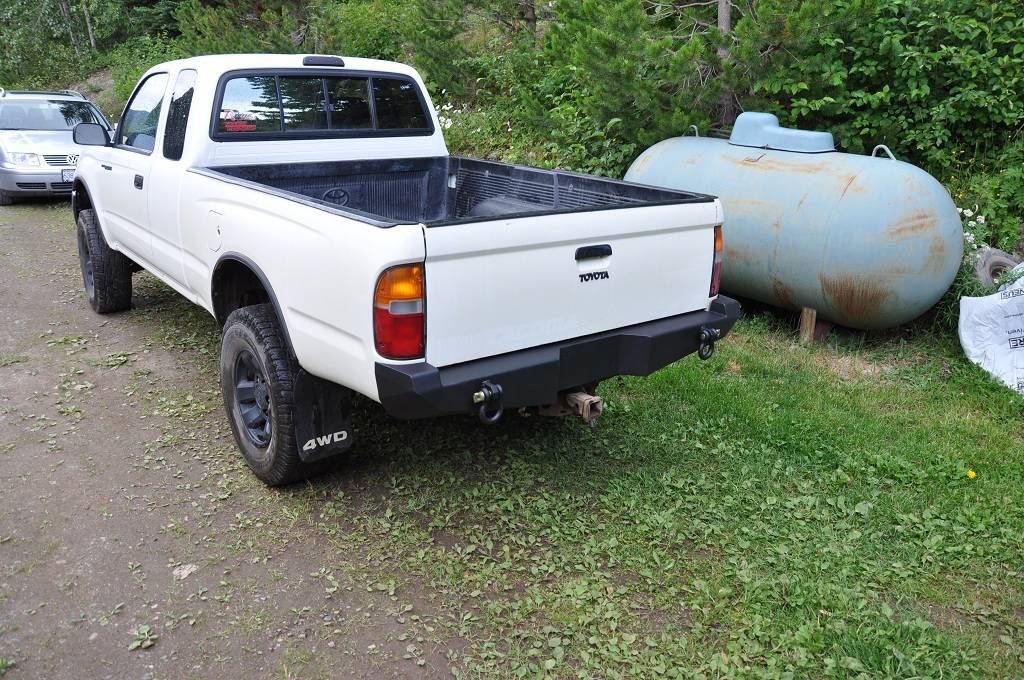 And I drove that around until I joined TW and saw some LT trucks on here.
May 2012 I made an order to Baja North Motorsports for some goodies.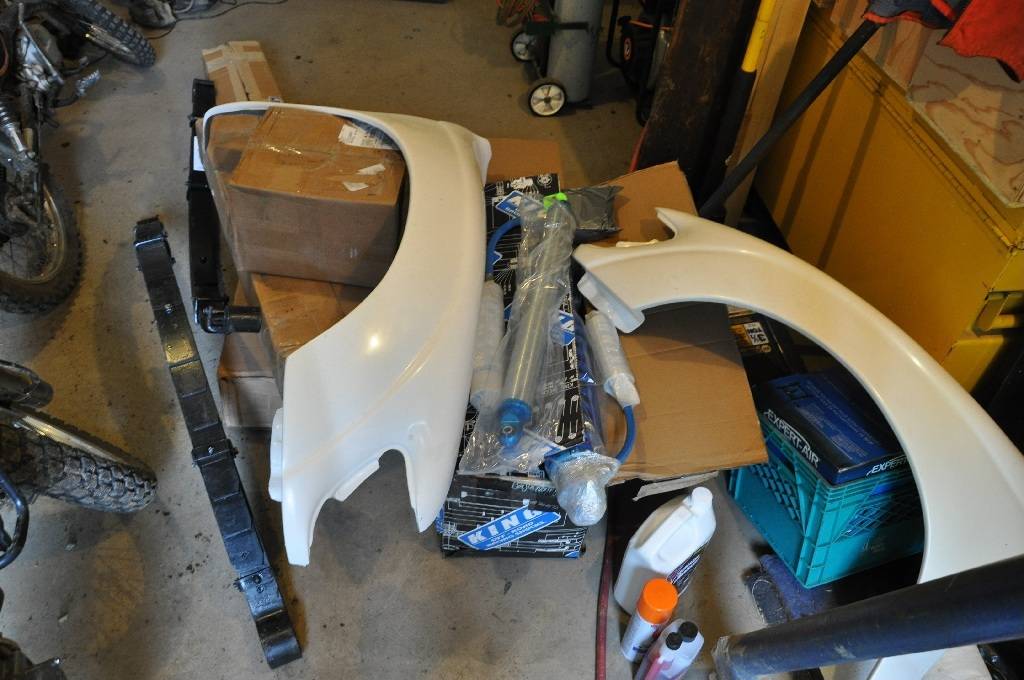 And started tearing things down.
Right down to the frame.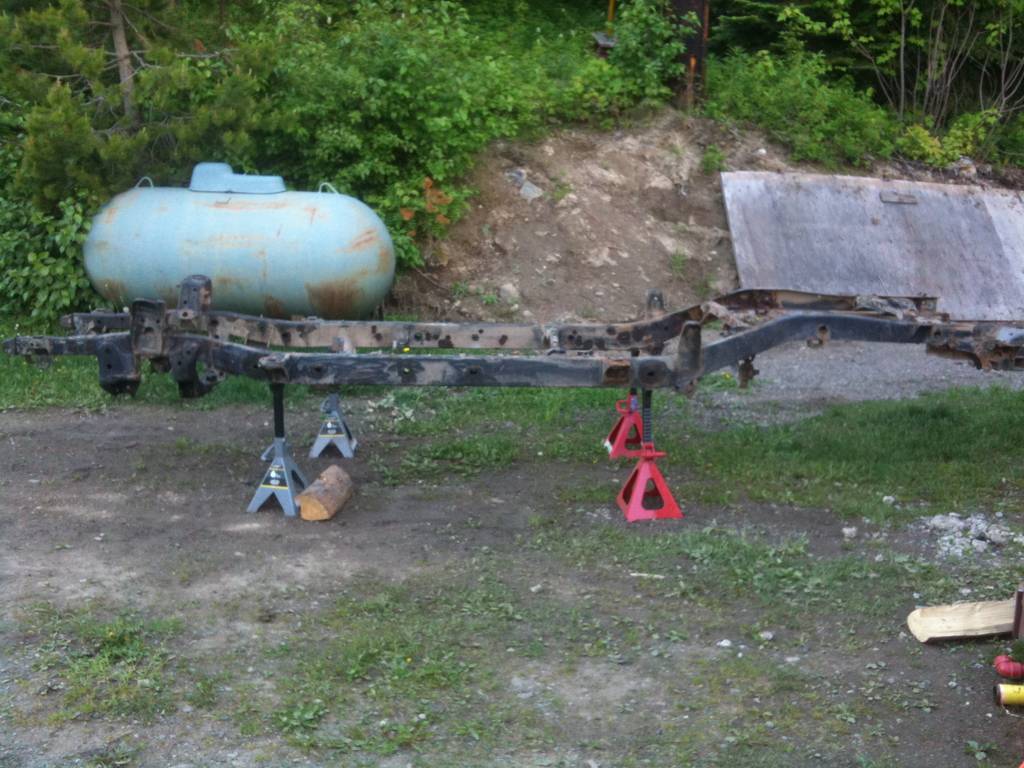 Lots of rust in the rear C-channel.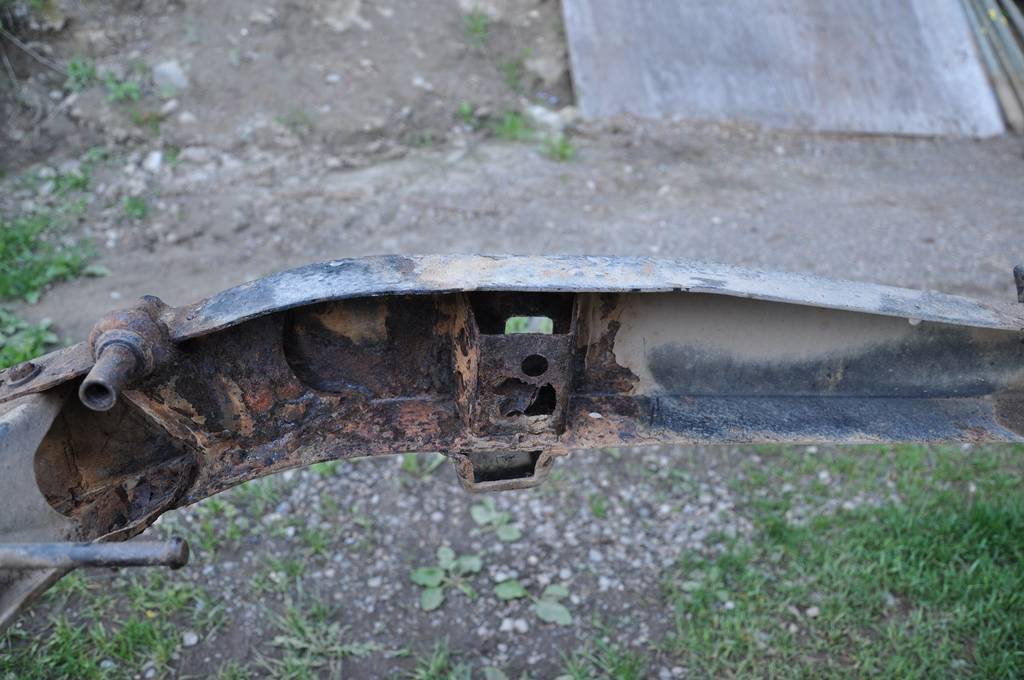 So I sandblasted it and started welding. Gussets, crossmembers and then some gussets.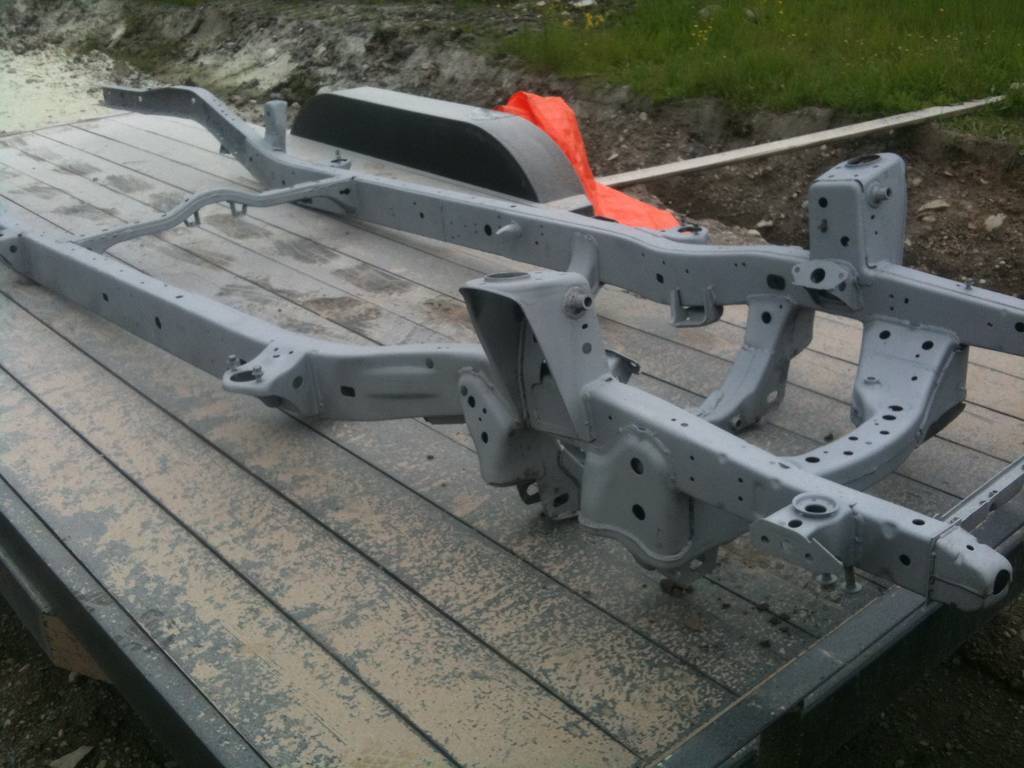 Cam tab gussets.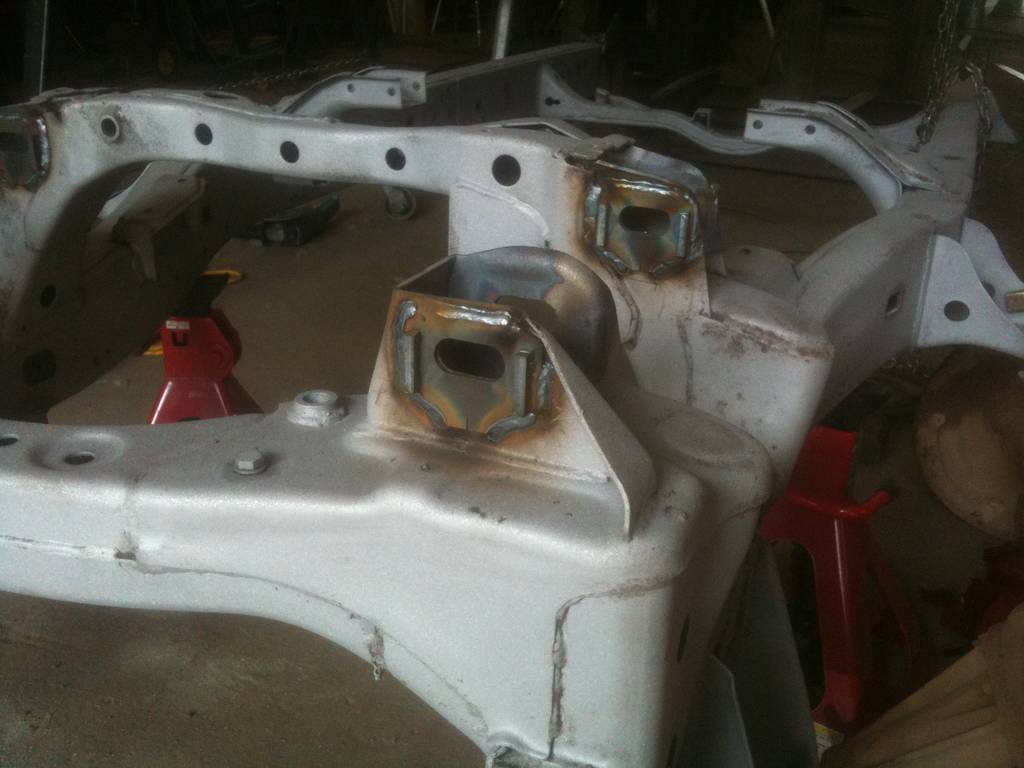 Rear outside plate.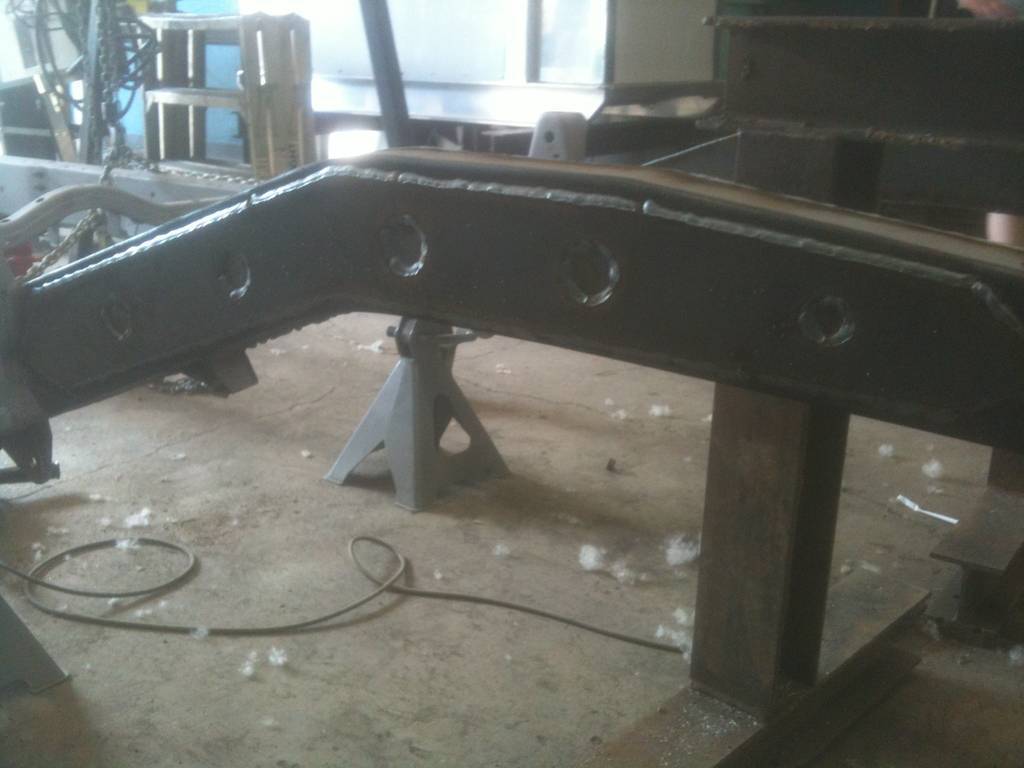 Coilbucket gussets.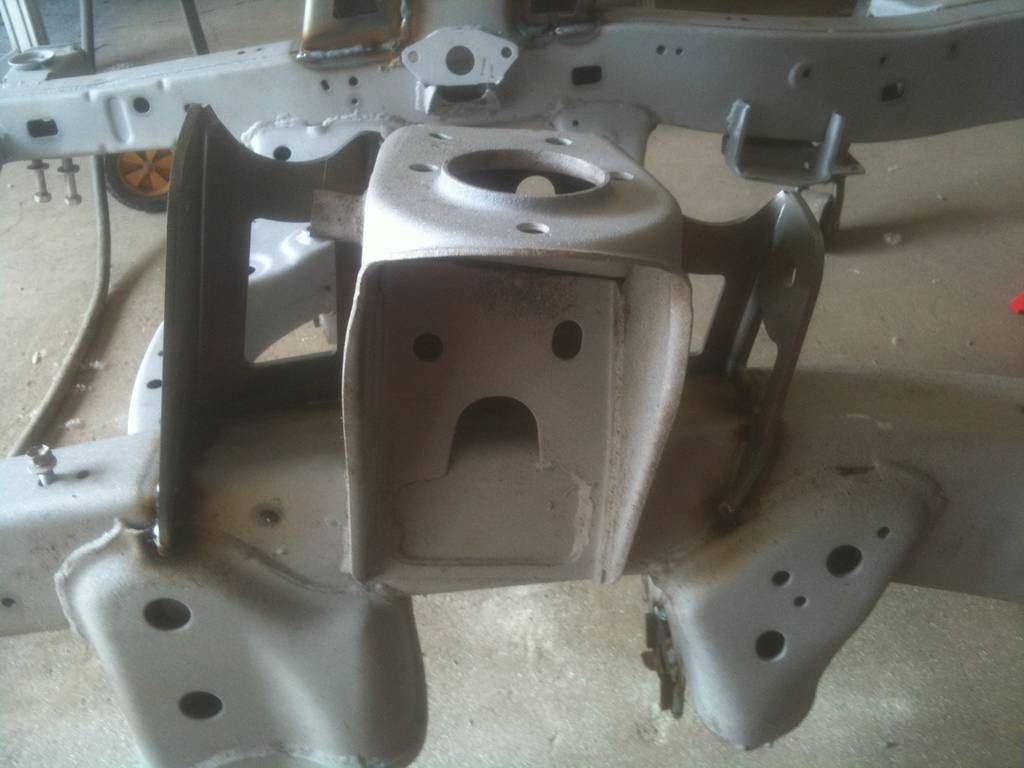 Boxed rear frame and crossmembers.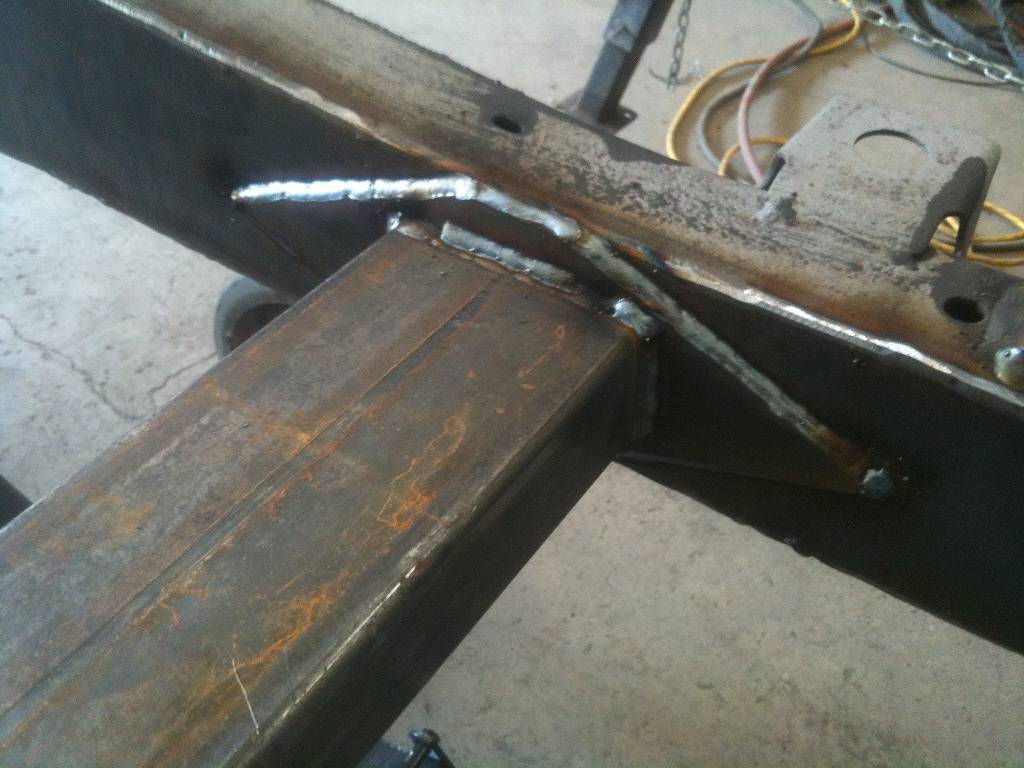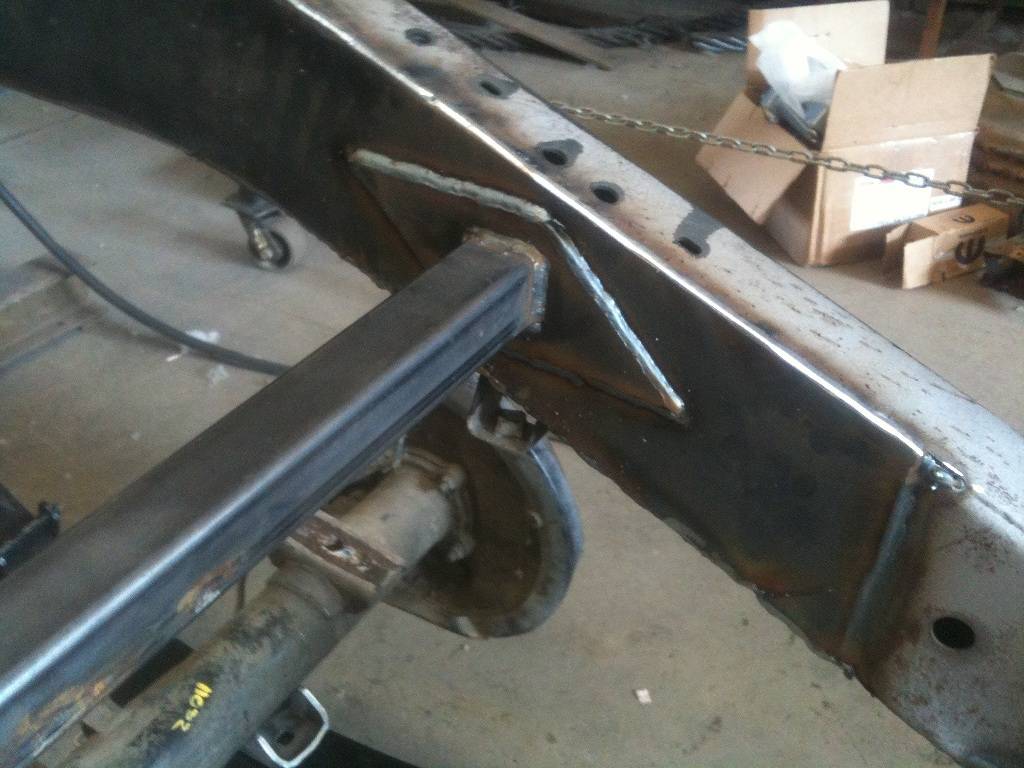 Painted the frame.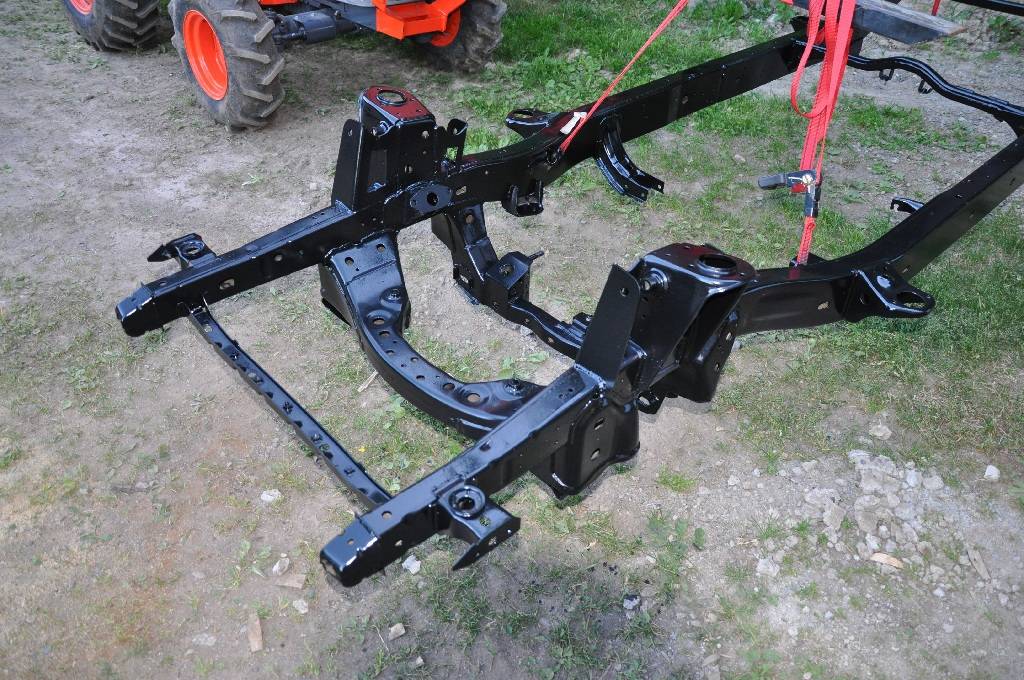 Assembling suspension.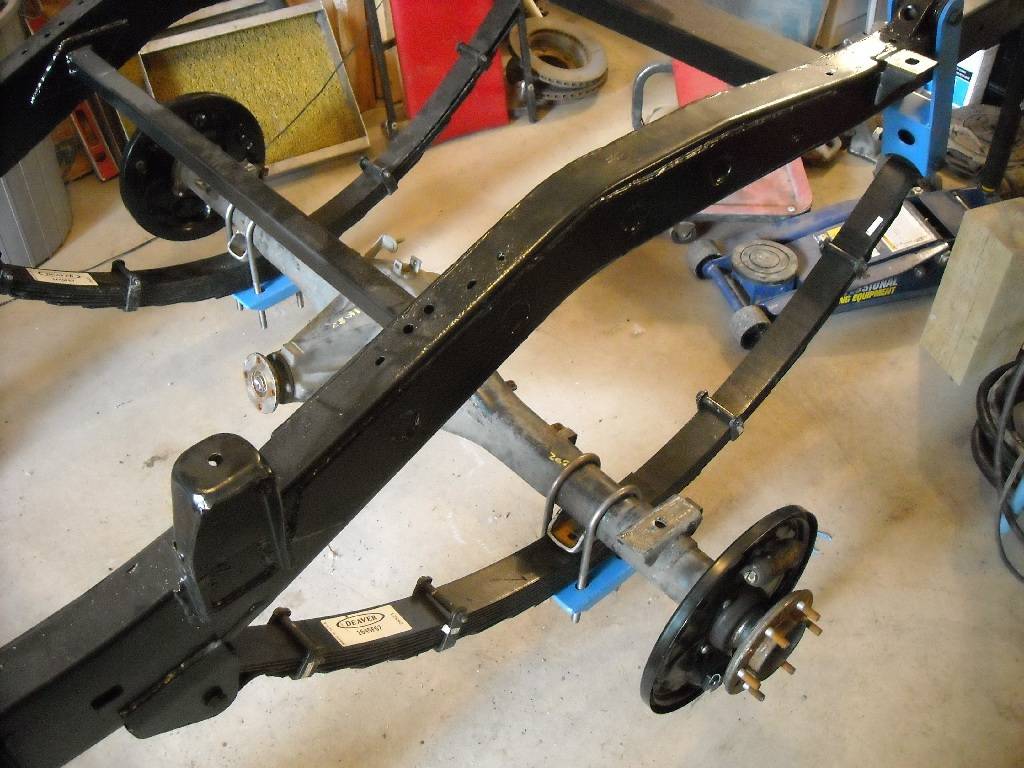 My fuel tank was rusted to a flaky blob around the plates, and attempts to clean it resulted in chunks coming off.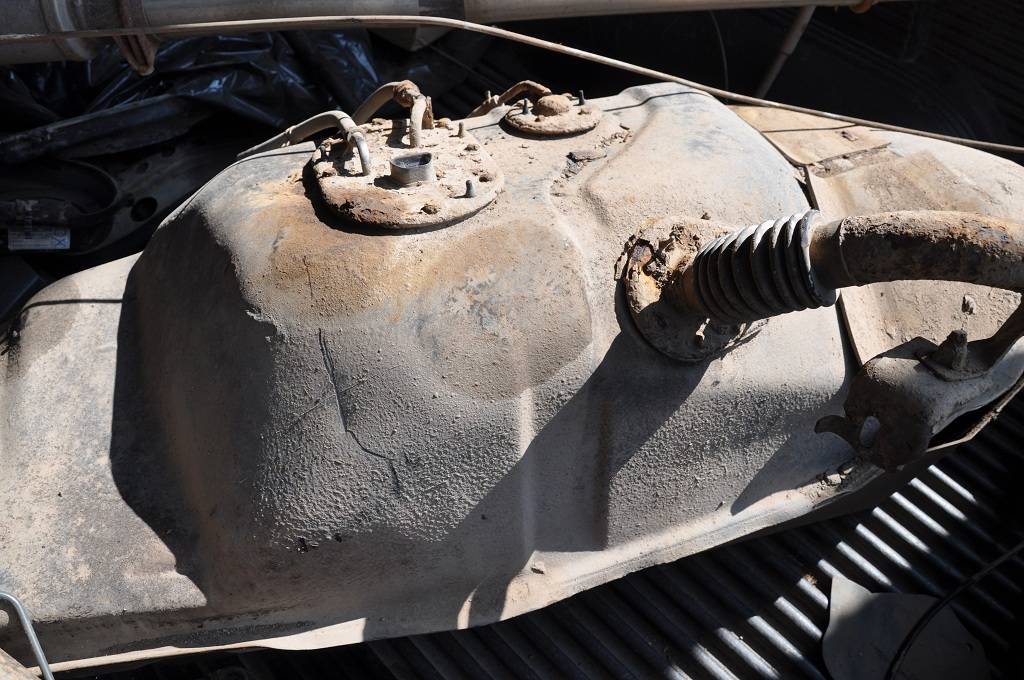 So I decided a new stock tank was too expensive for just a stock tank, and used tanks in my area would have the same issues as mine.
So I ordered a 22 gal. Fuelsafe cell.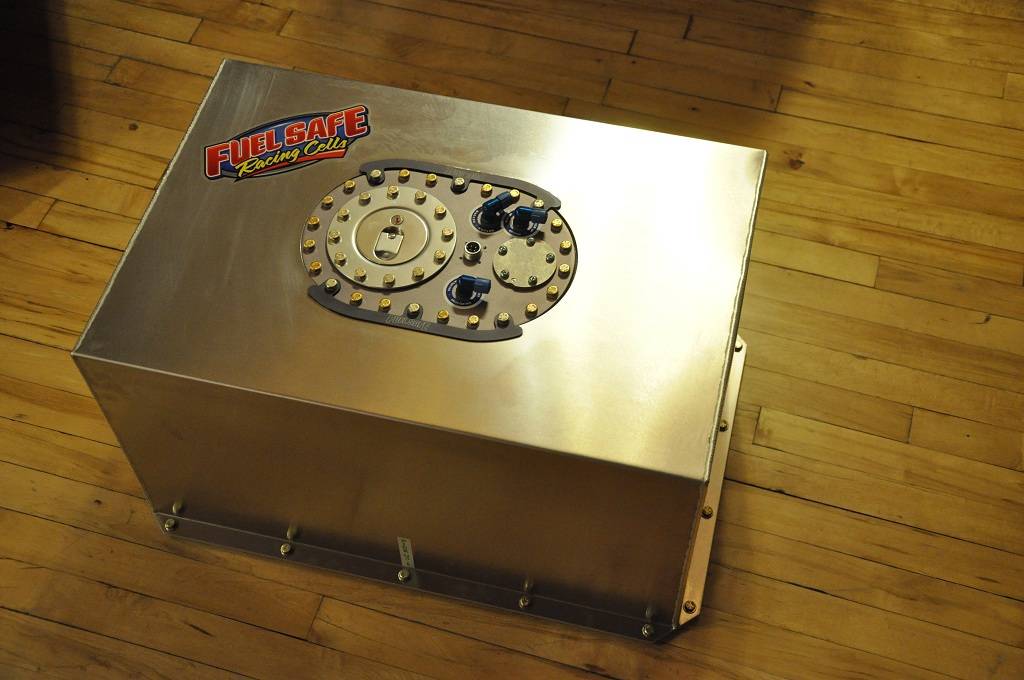 Meanwhile, things progressed on the truck. Got the engine and cab back on.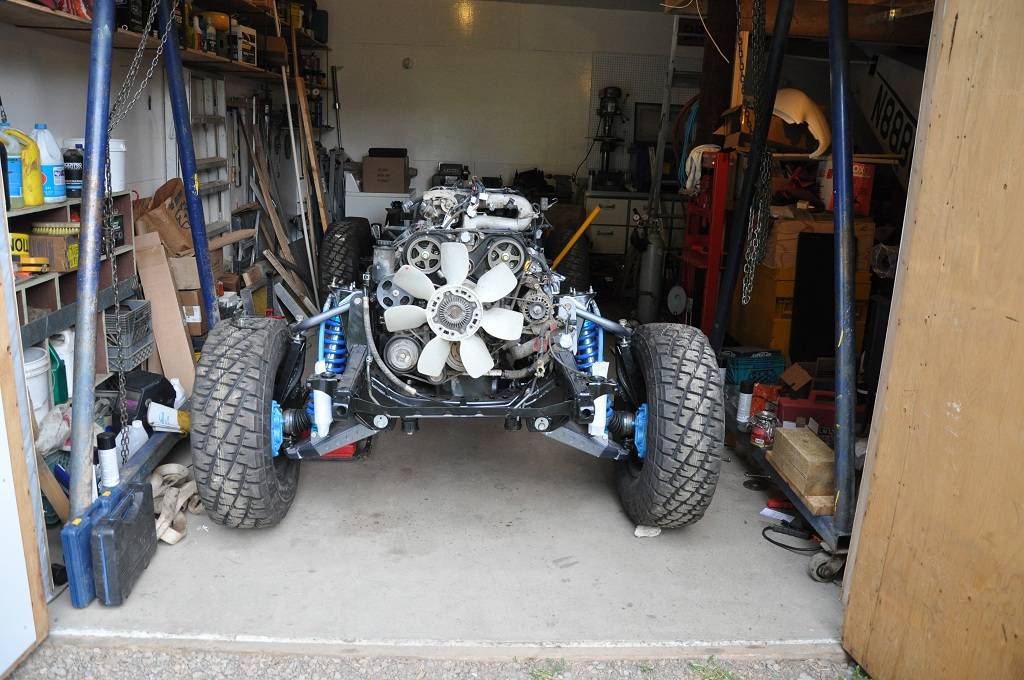 How much the wheel sticks out over stock.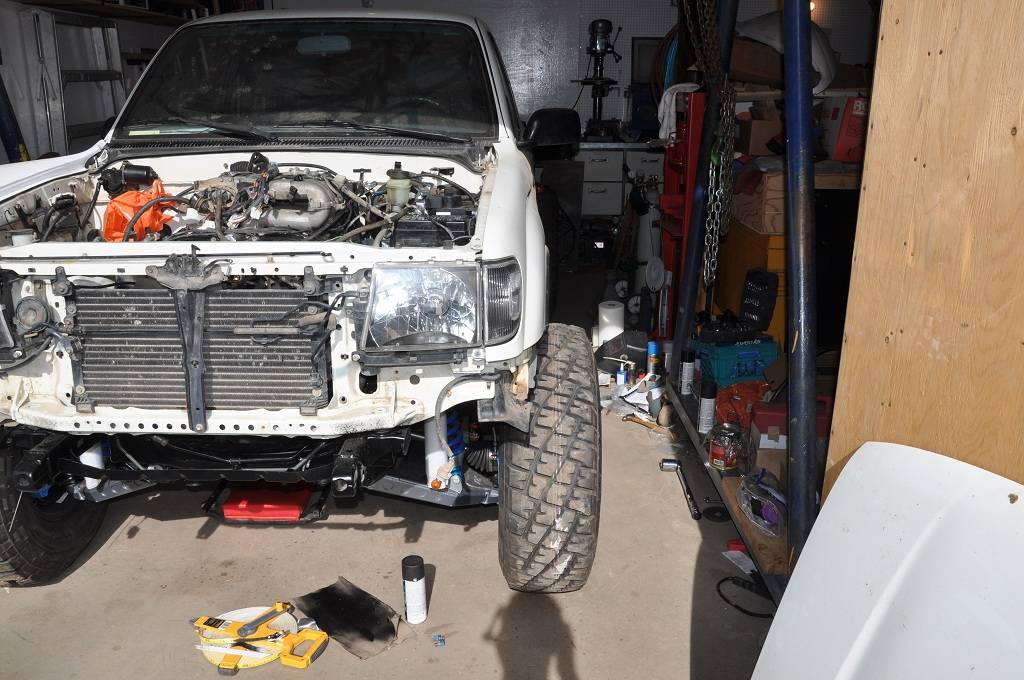 Somewhere in here I did a projector retrofit.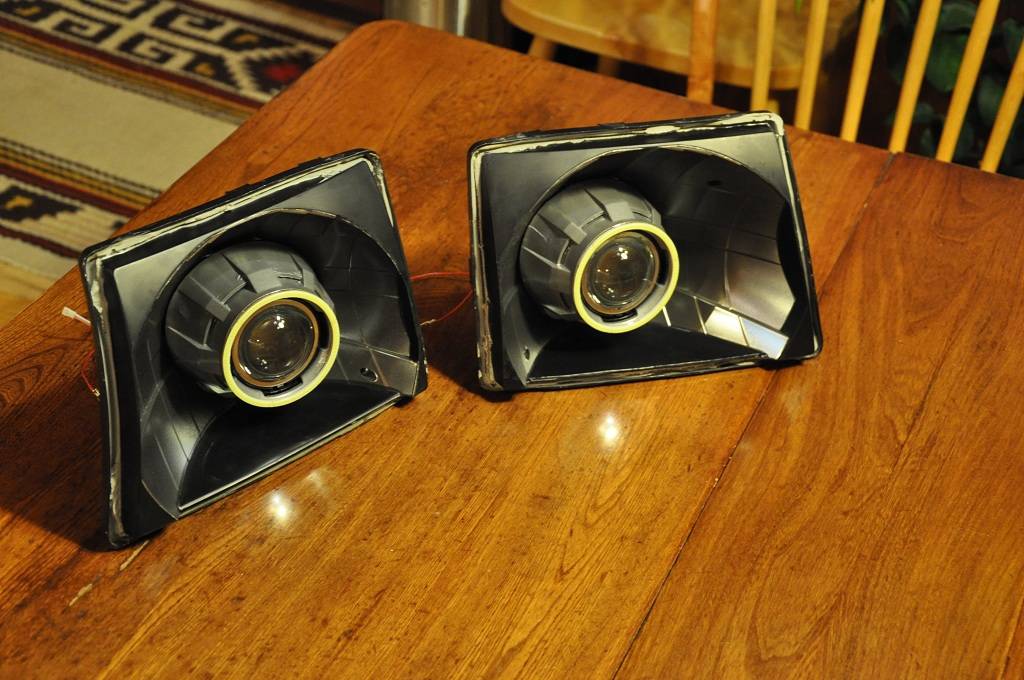 My Giant shackles were hitting the leafs in a weird place.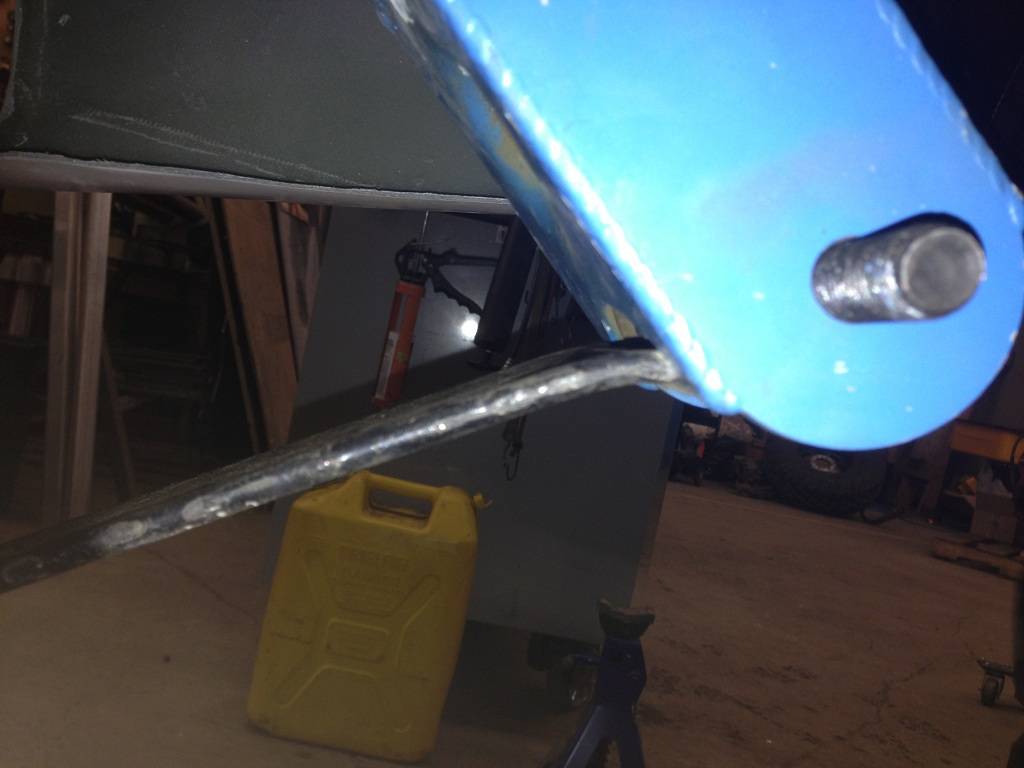 So I built new beef ones.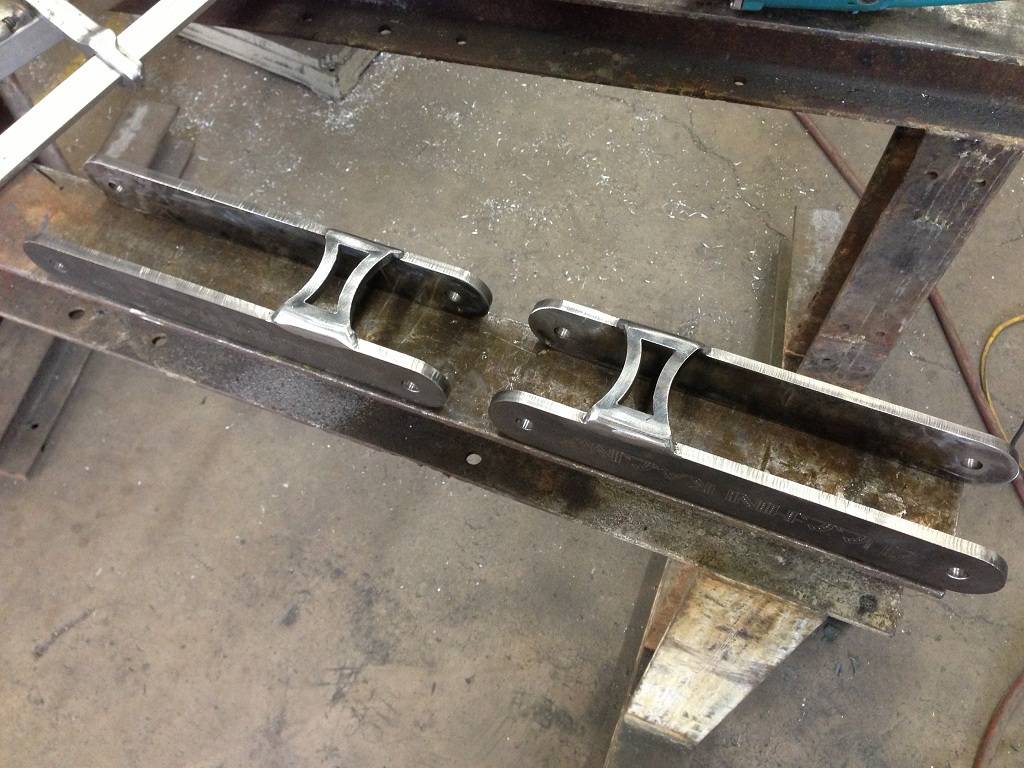 Then I chopped up my bed and started fitting a bedcage.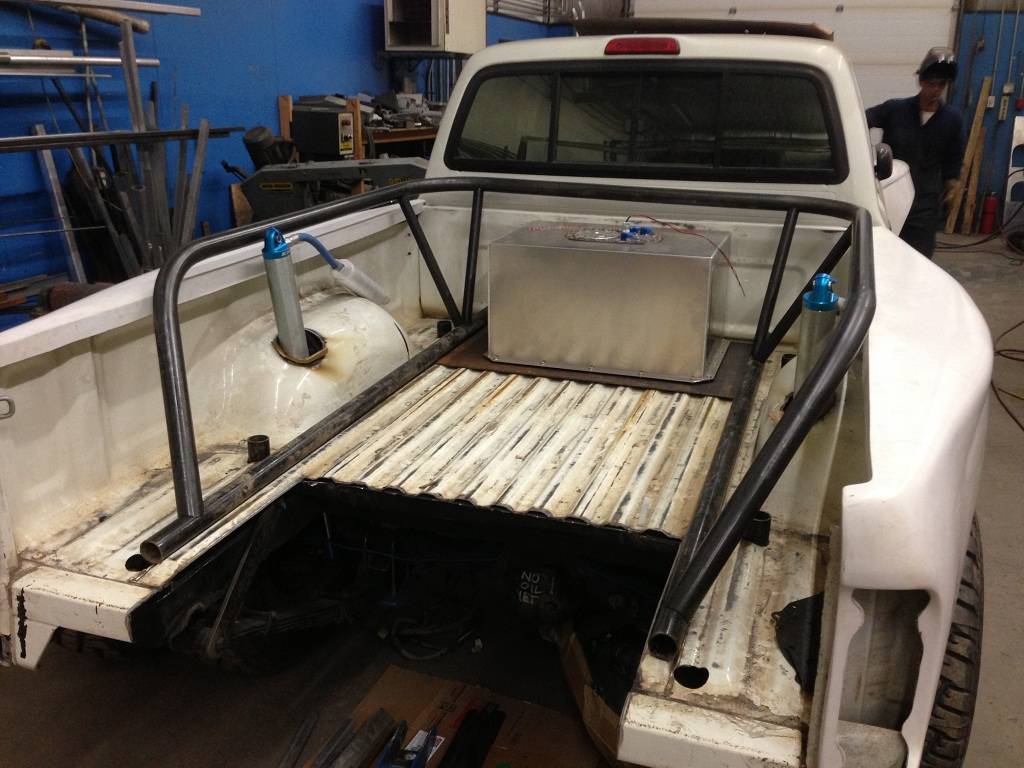 Front and rear bumpers were next.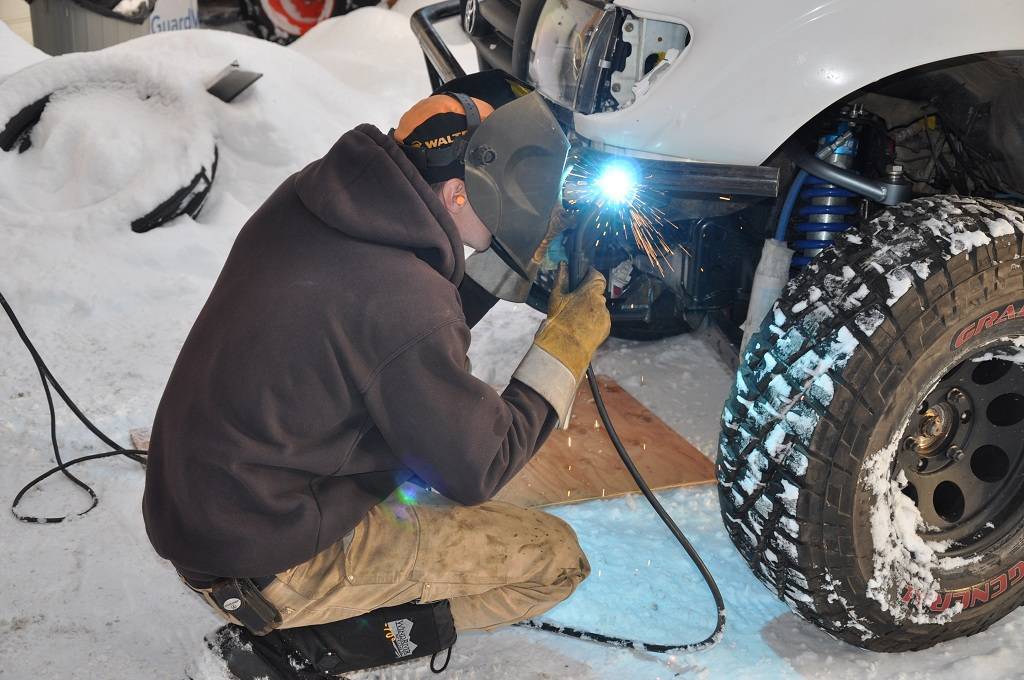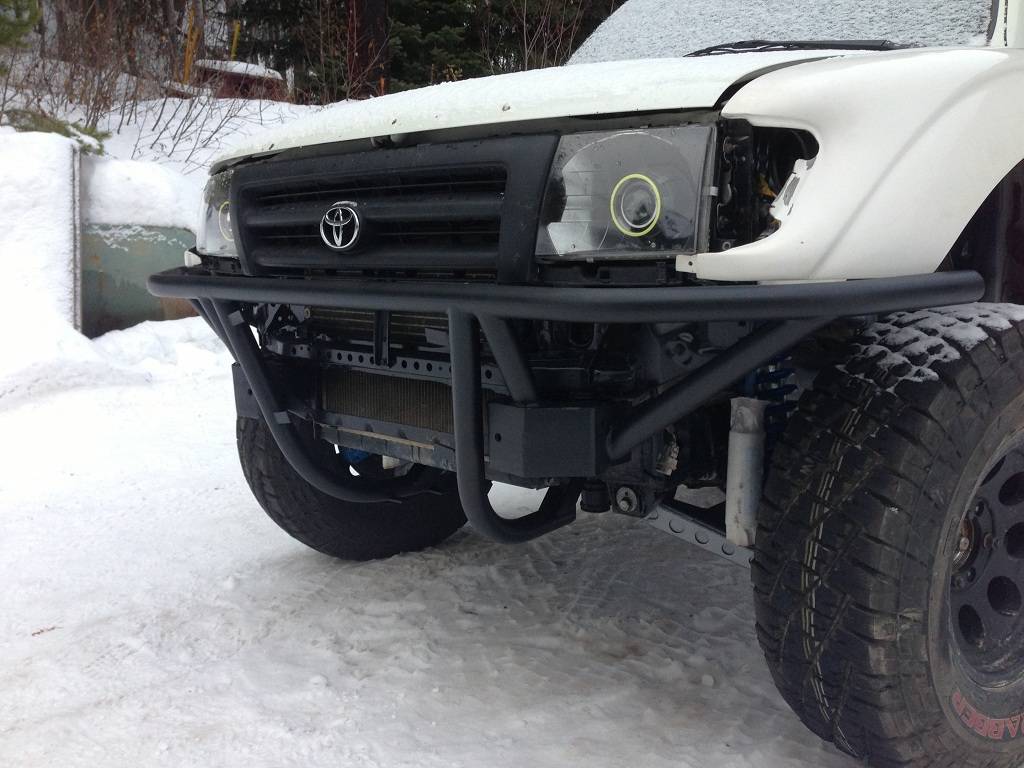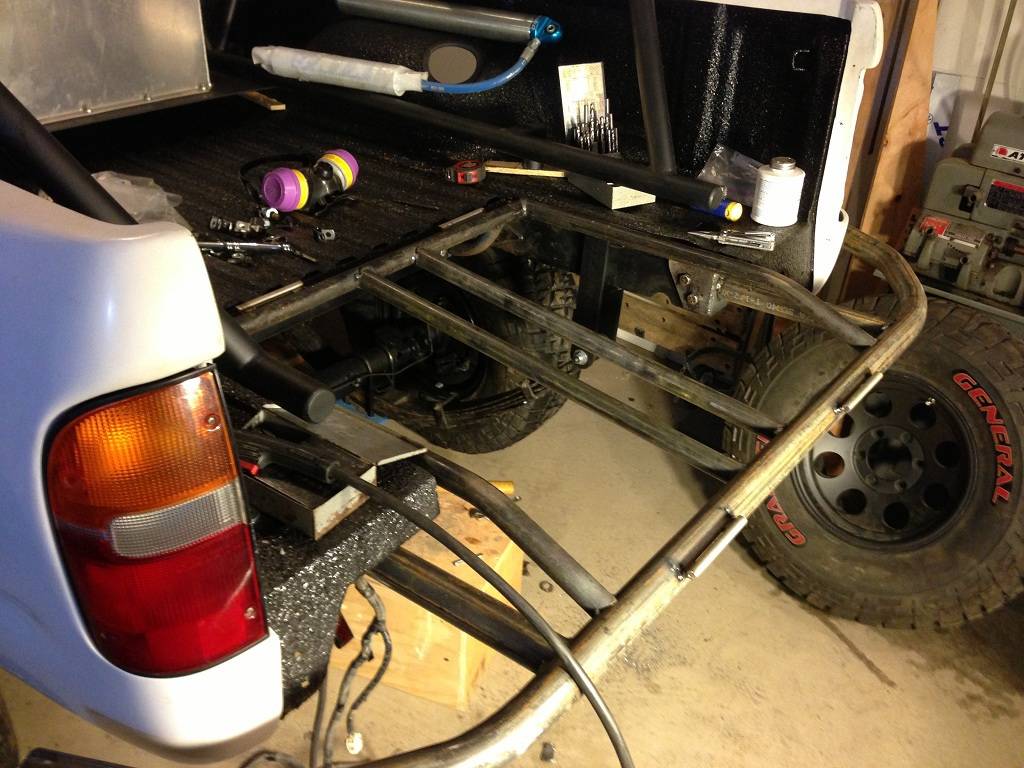 Attached the fiberglass and that's how it was until May.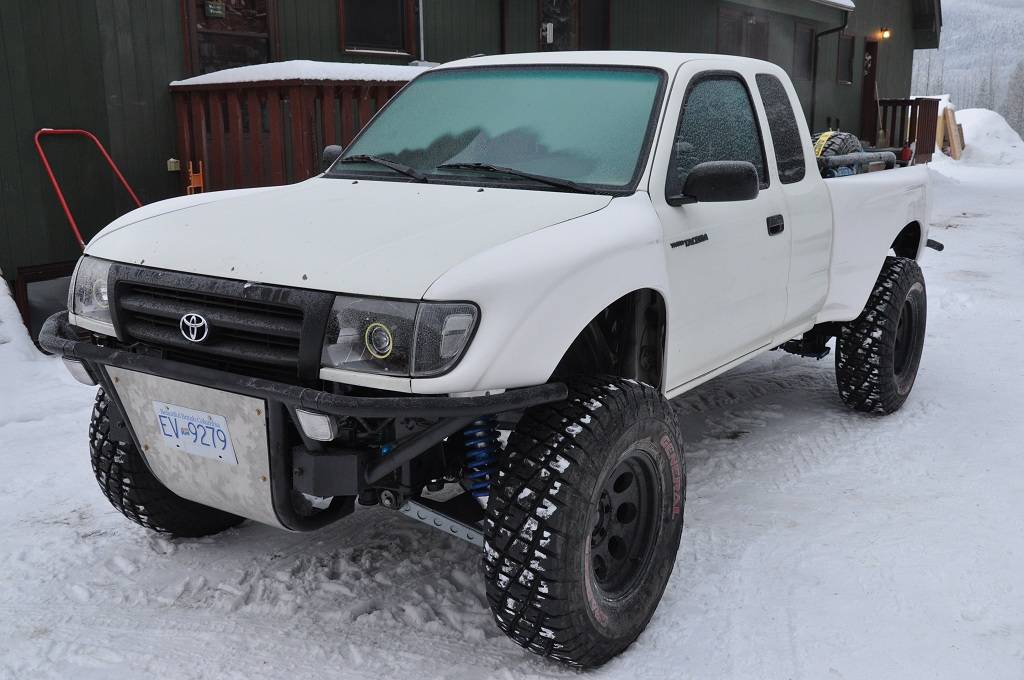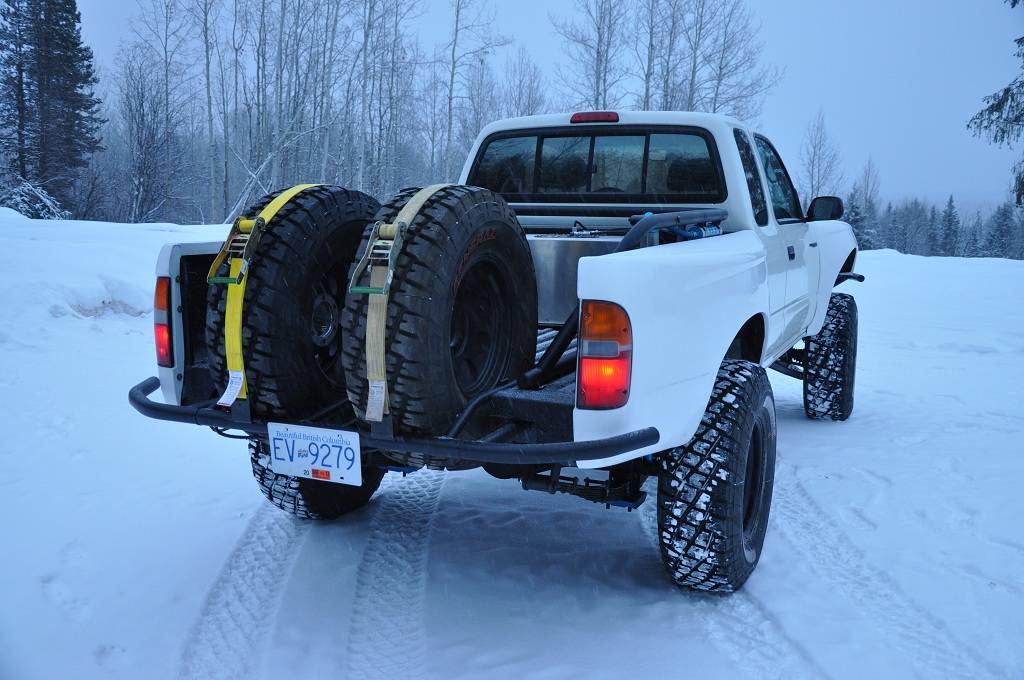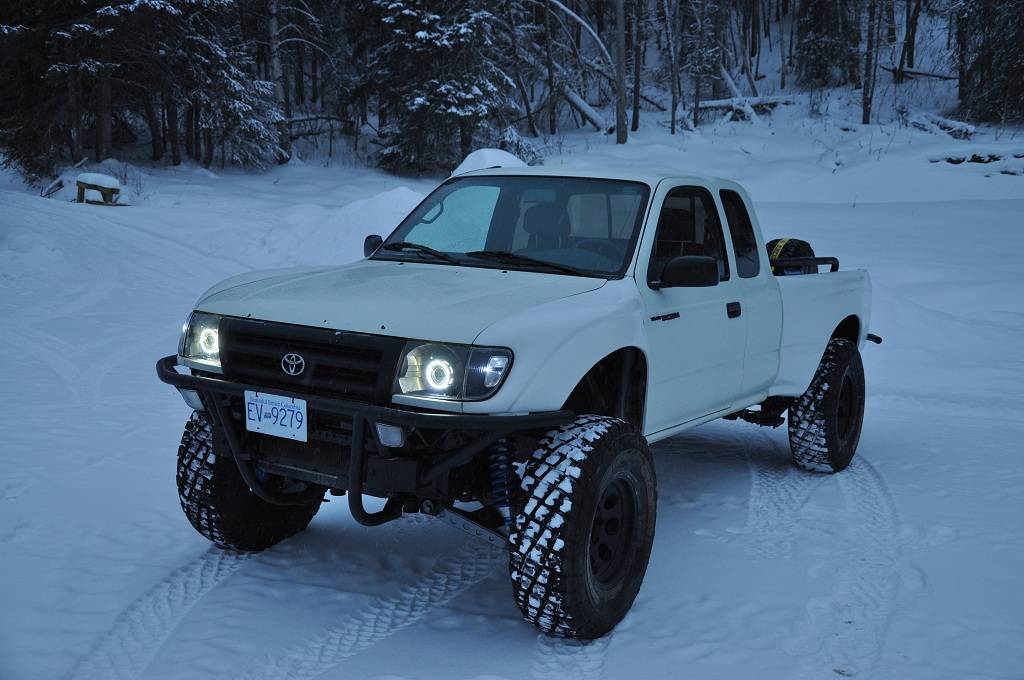 Took a trip down to SoCal at the end of April 2013.
Got my rear hydro bumps installed and got a 50T leaf pack.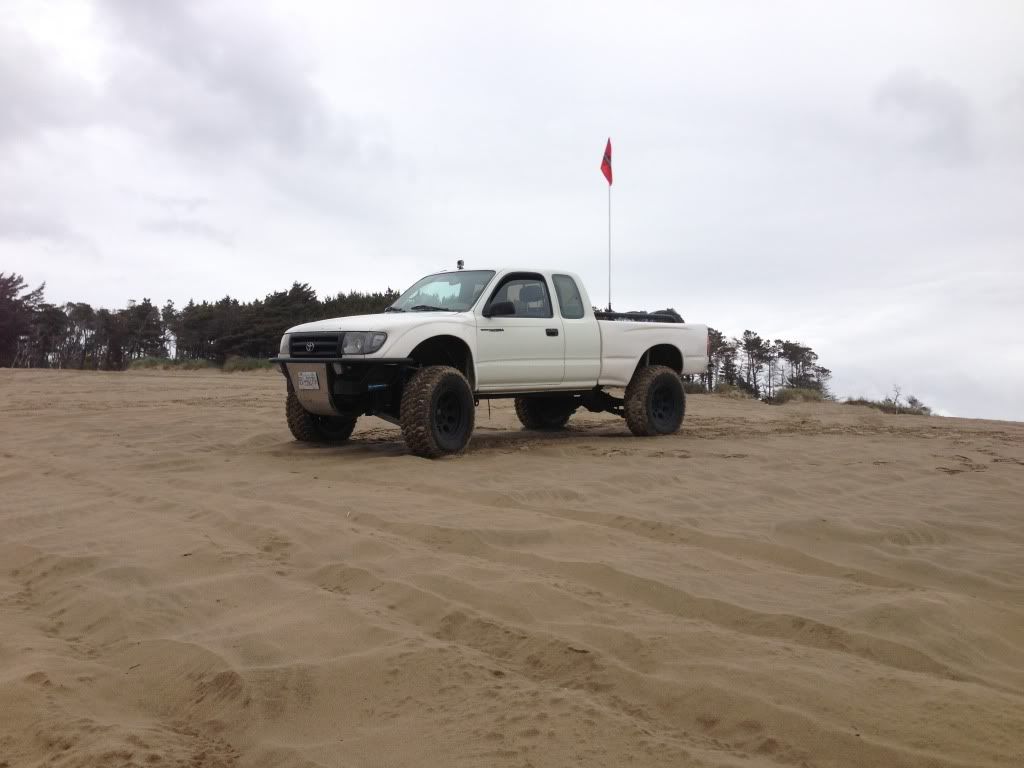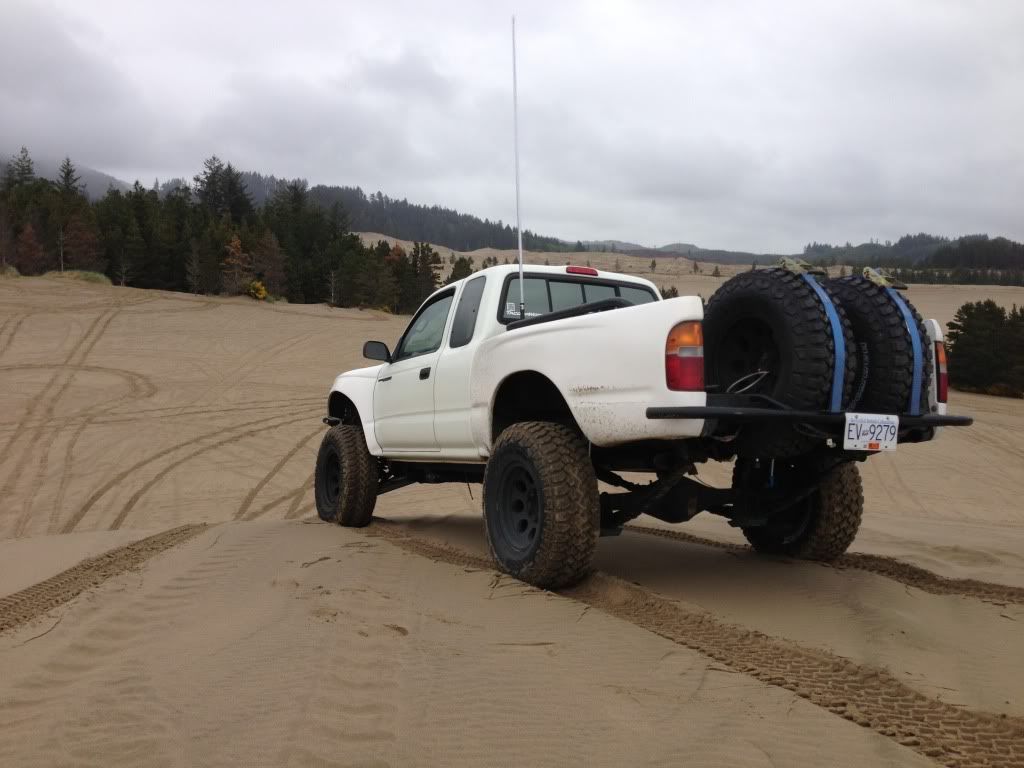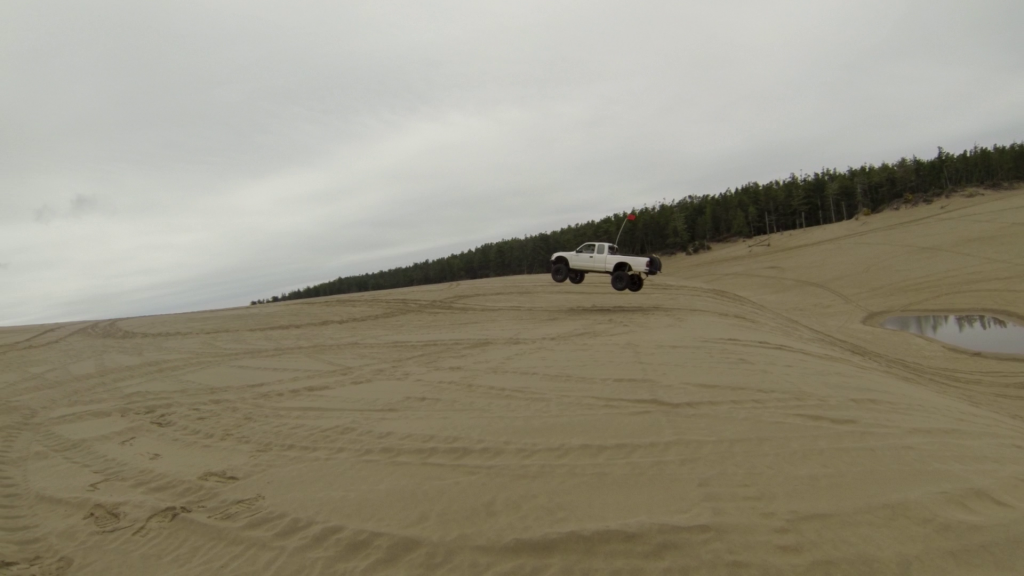 Fall of 2013 I pulled it off the road again to start more building.
Stripped out the cab for caging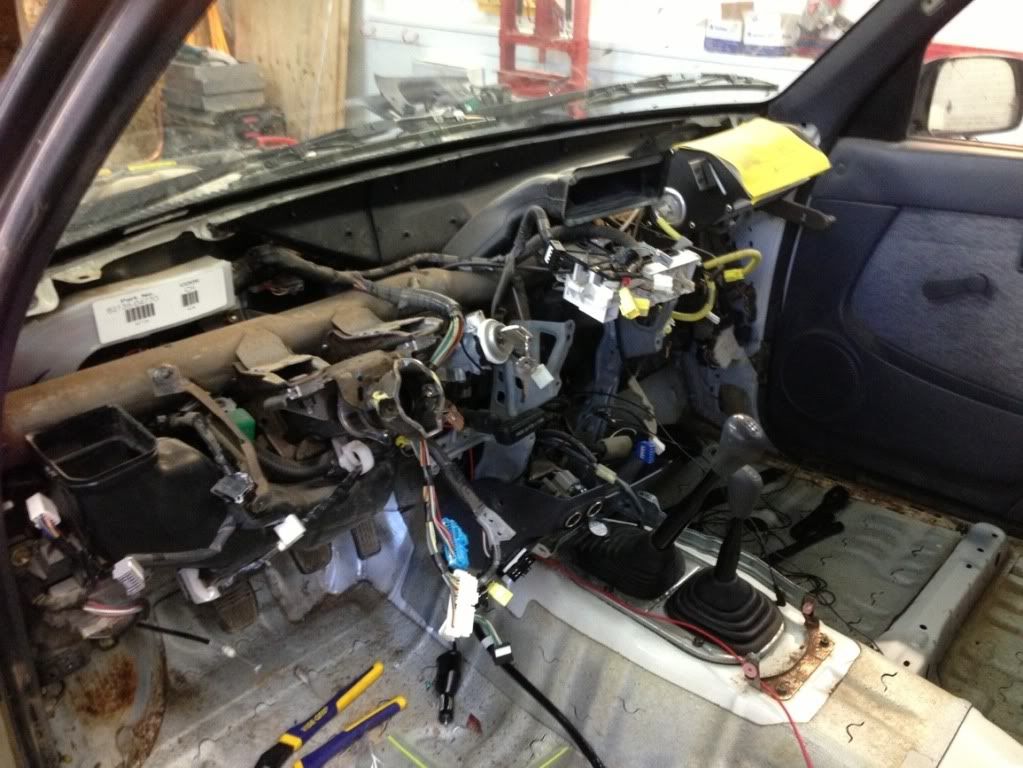 Bought some tube, bought a bender and started fitting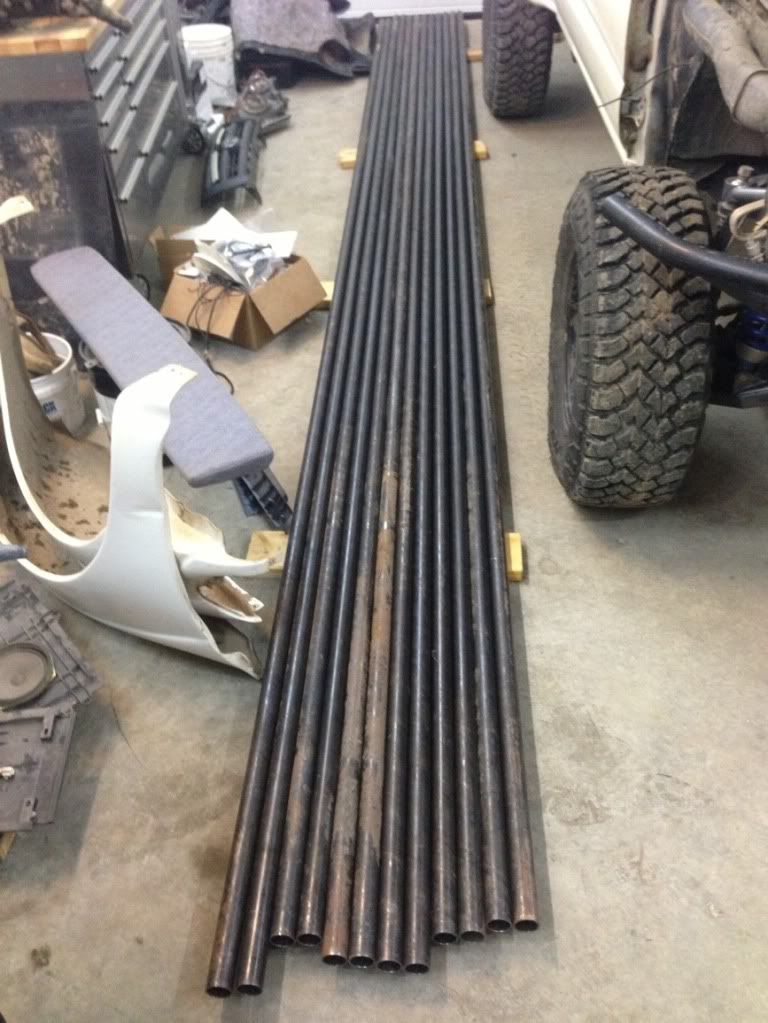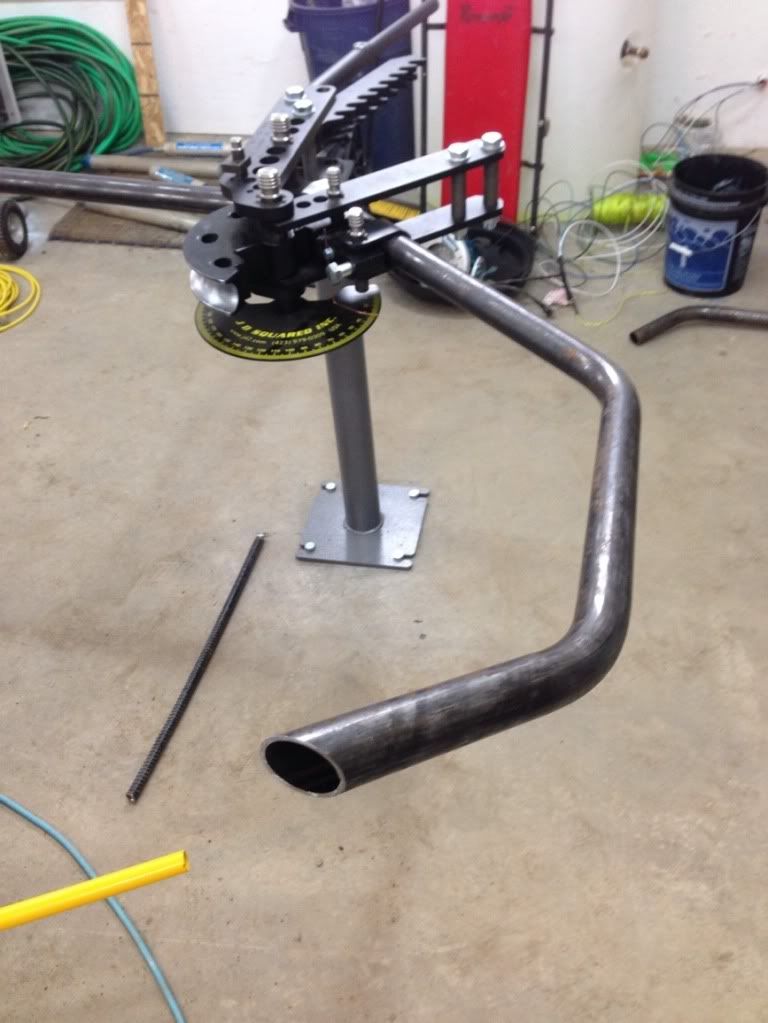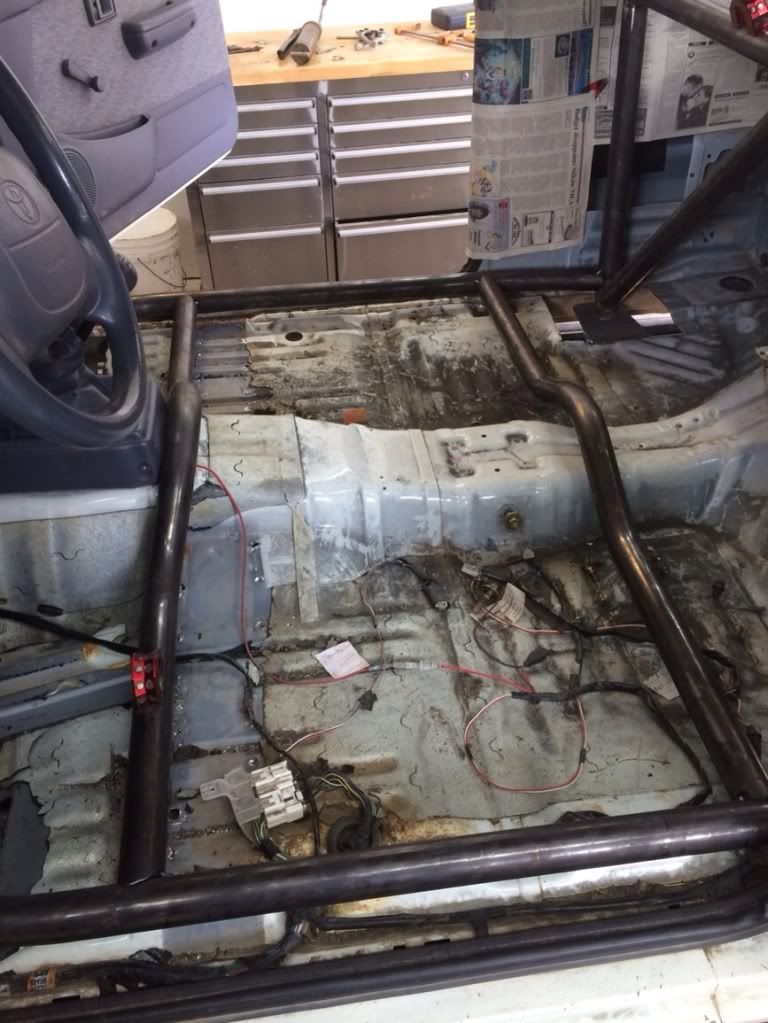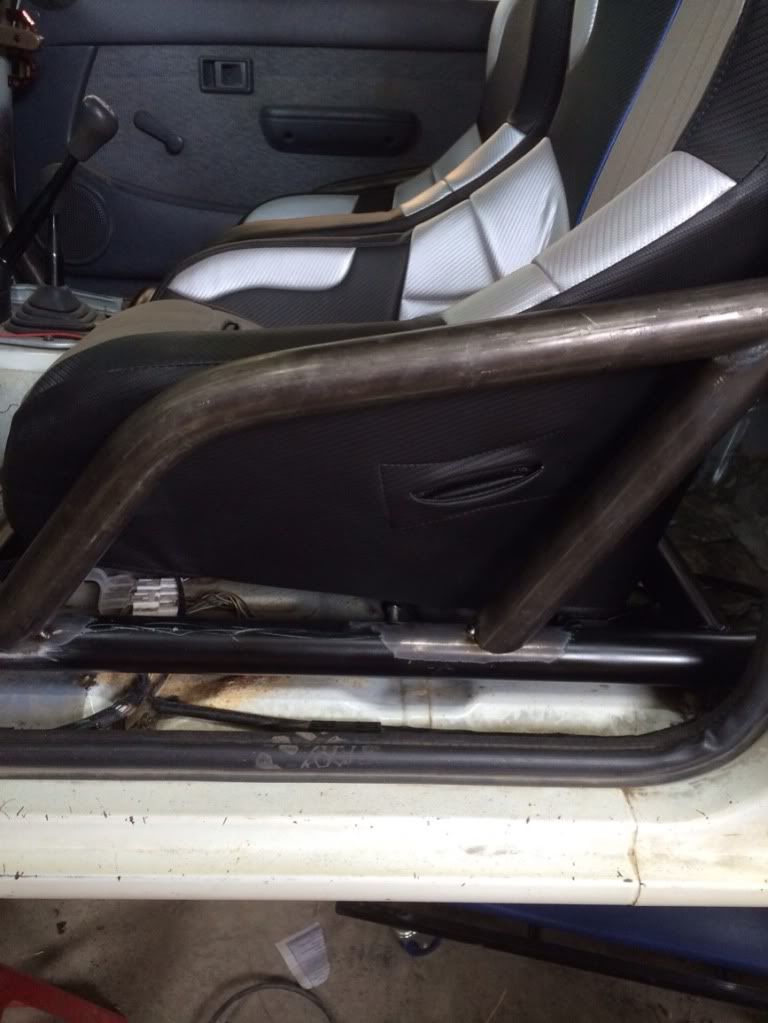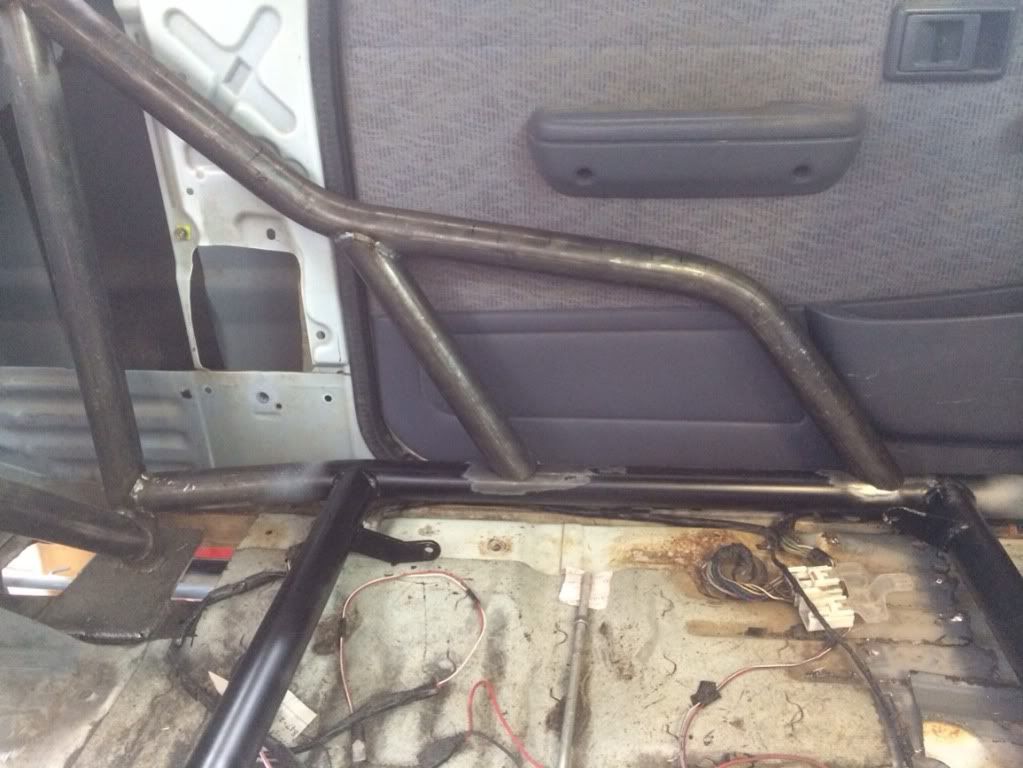 Put sound deadening in the ceiling, in the doors, on the floor, in the side panels, basically everywhere.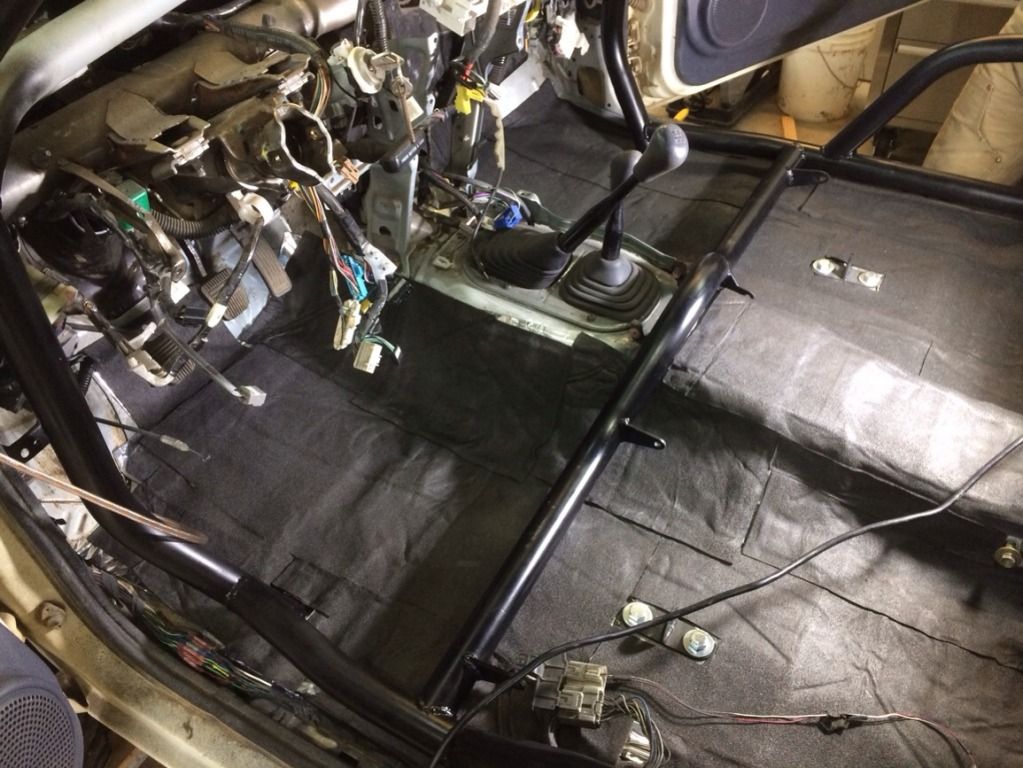 Got the carpet back in, sound system, and most of the interior pieces back in.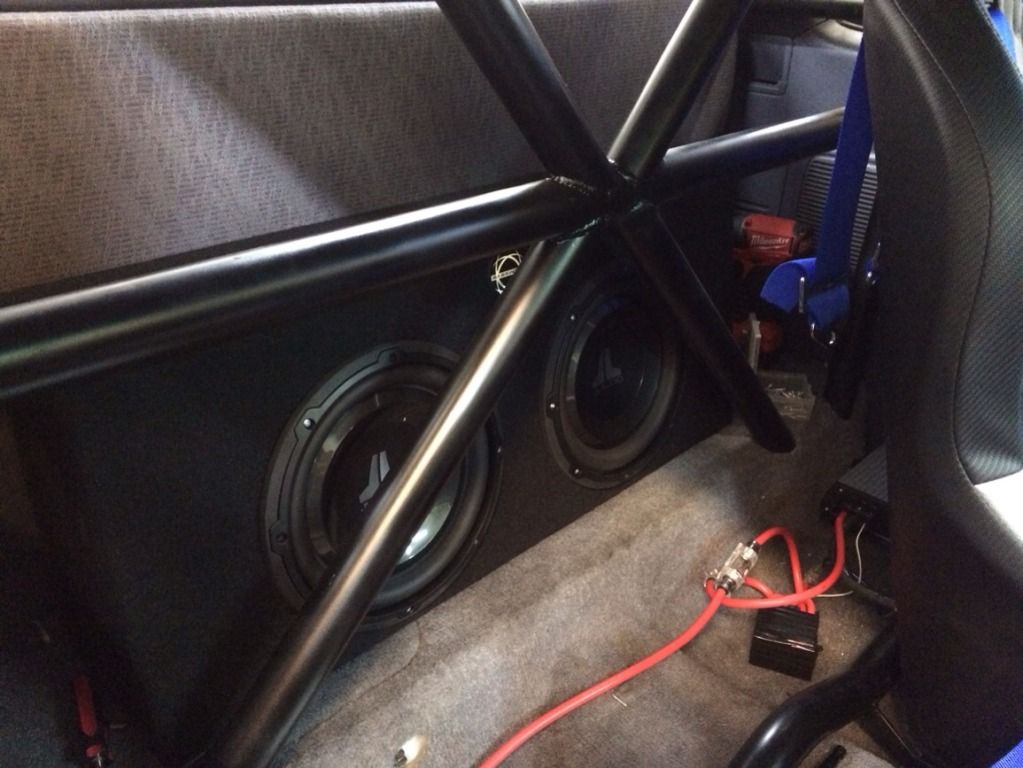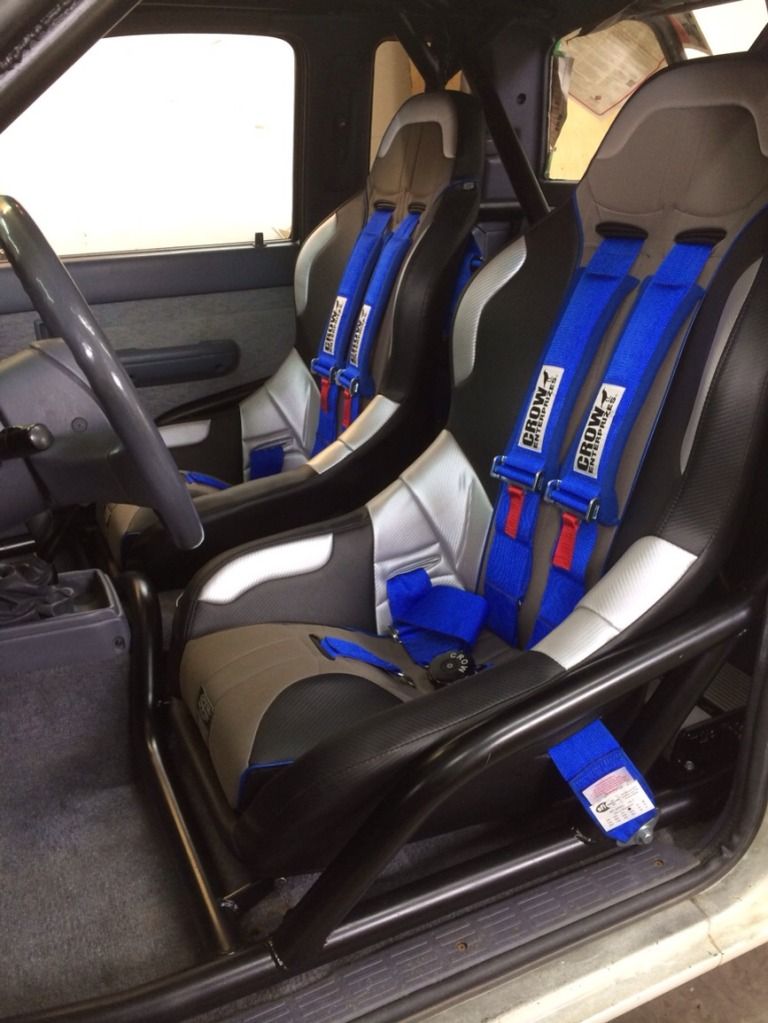 And rebuilt the bedcage