How She sits today.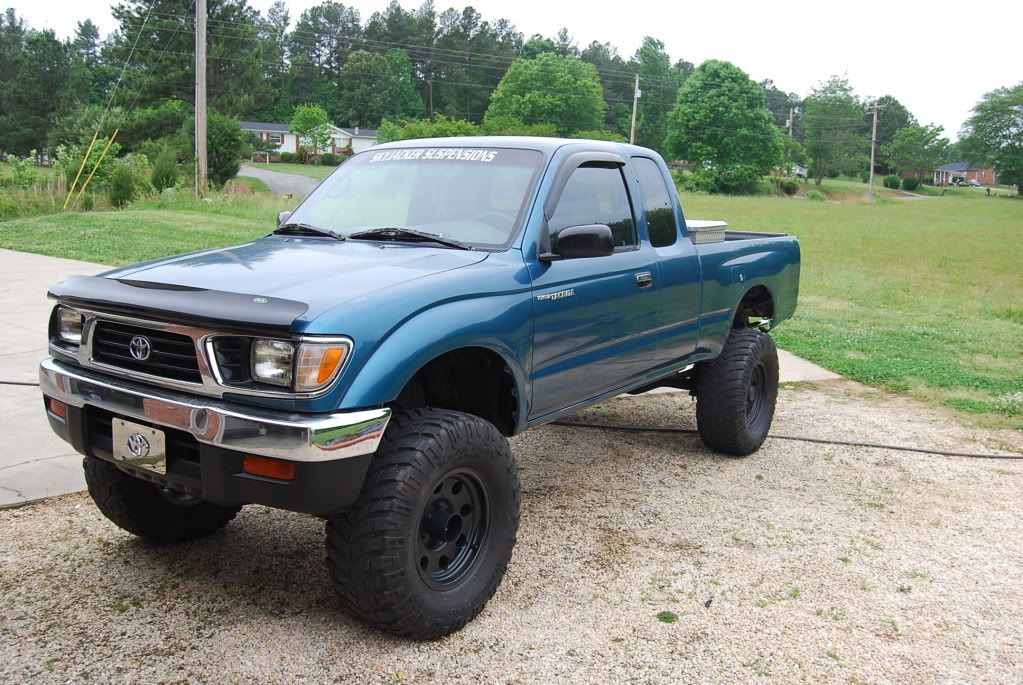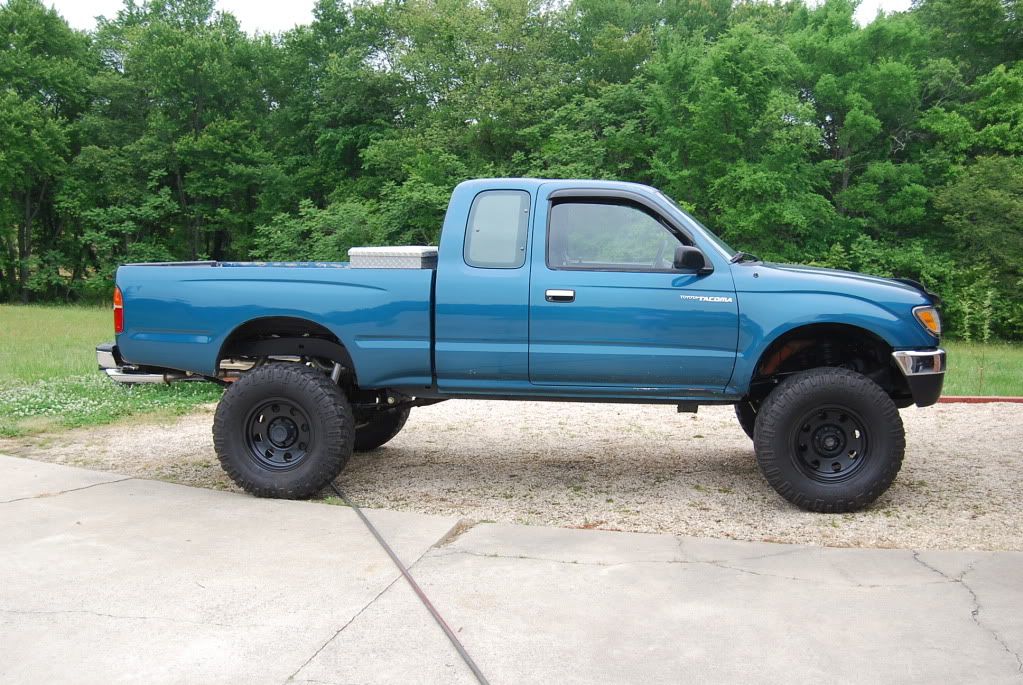 First thing after I got it, had to put a Driveshaft Bearing.
Next I put new headlights, and painted the plastic bumper black.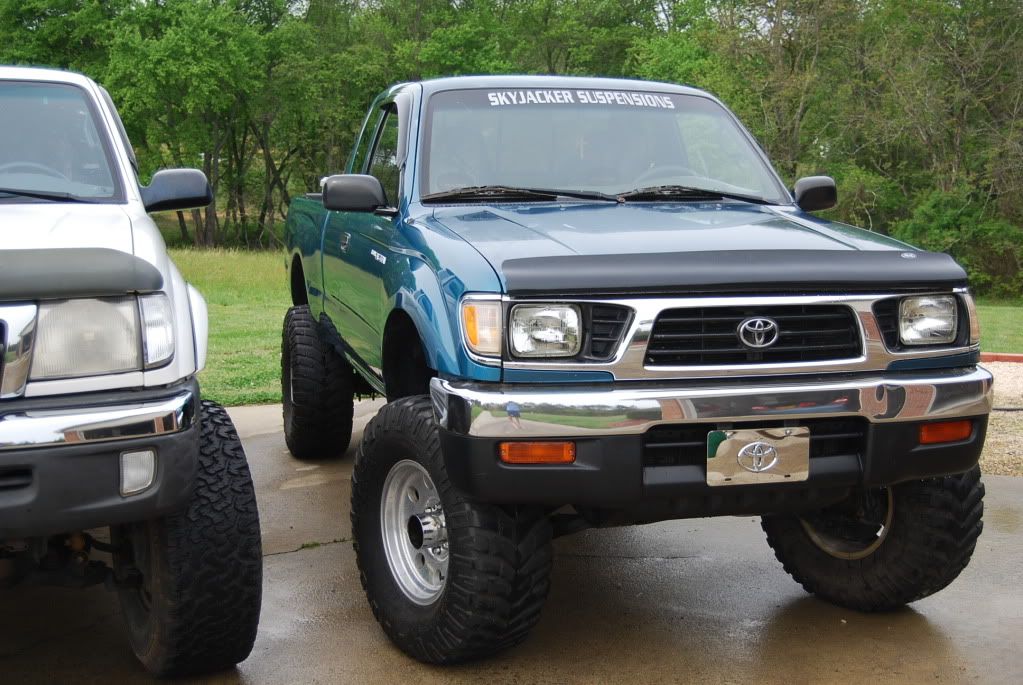 Then I painted the Back Window Trim Black. And Polished the Toolbox.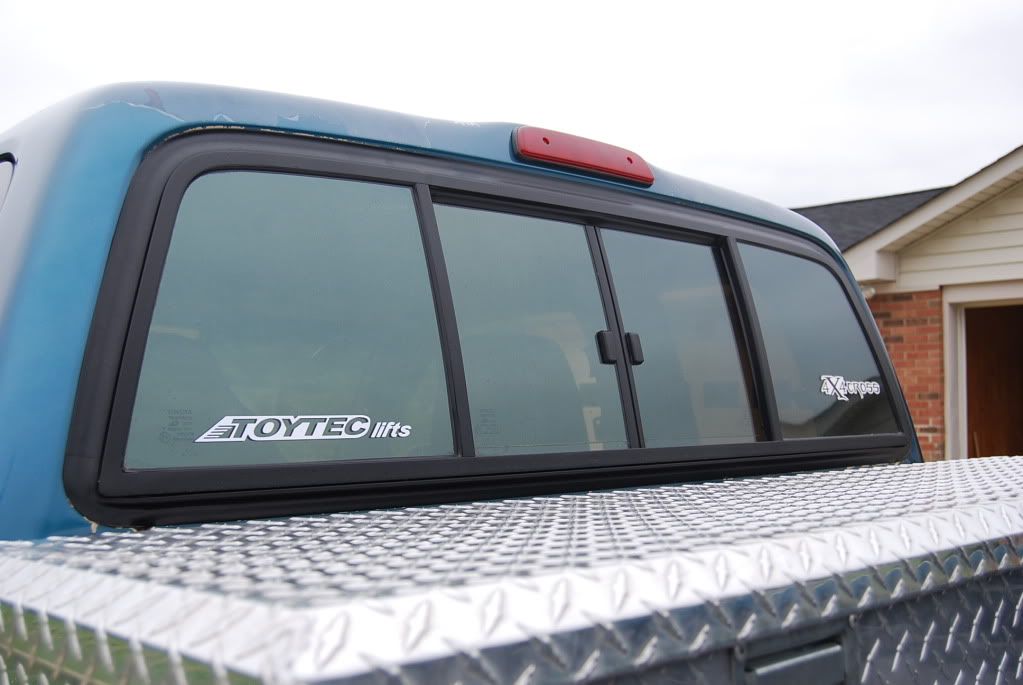 New Real Tree Camo Seat Covers.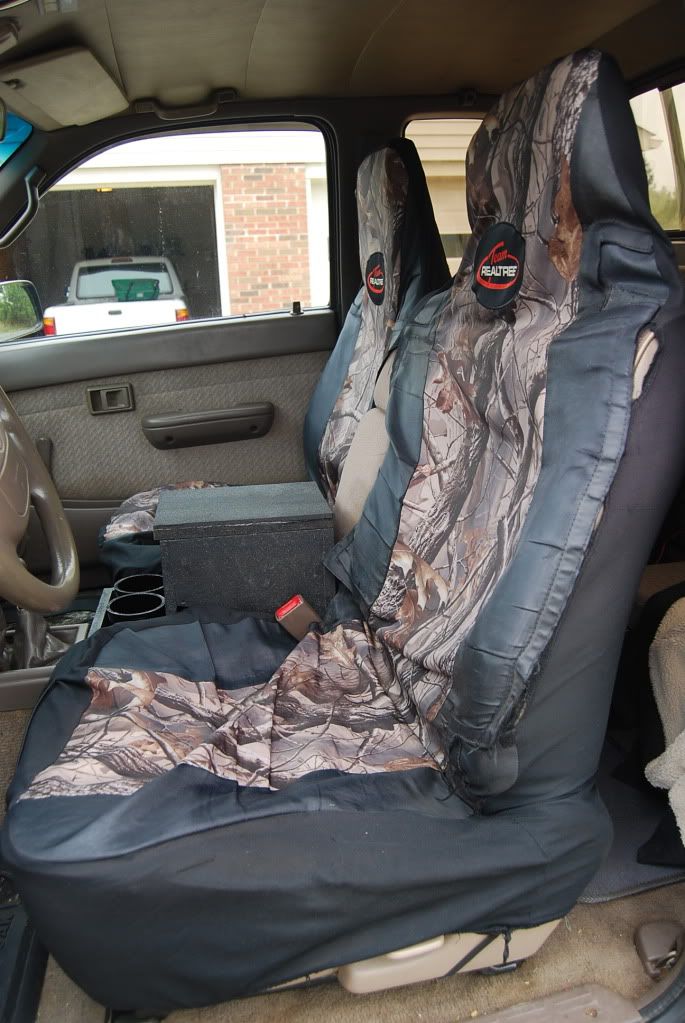 New Mossy Oak Camo Floor Mats.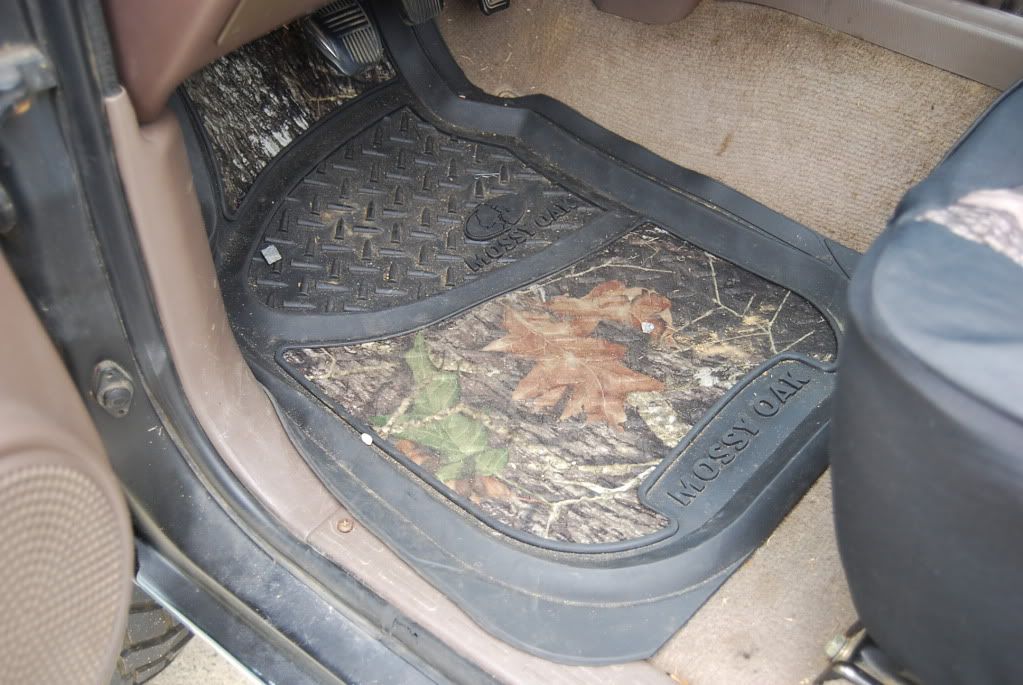 Sony XPLOD Head Unit, Alpine Amp, and 2x Jlaudio 10" Subs, and 2 new Kenwood door speakers.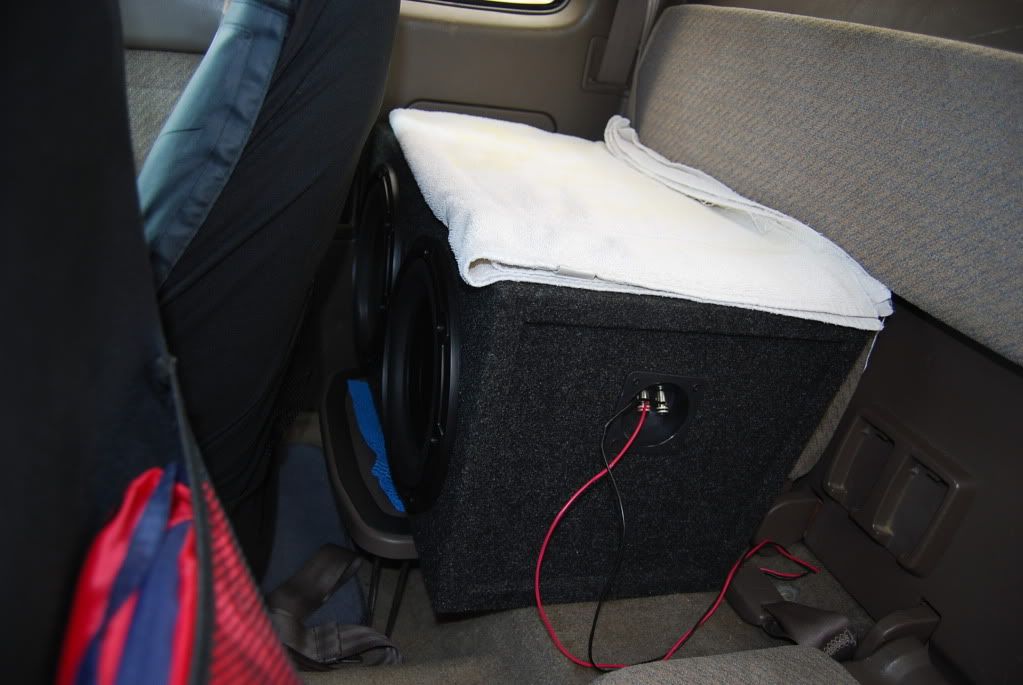 Custom Center Console to go over the 60/40 seats.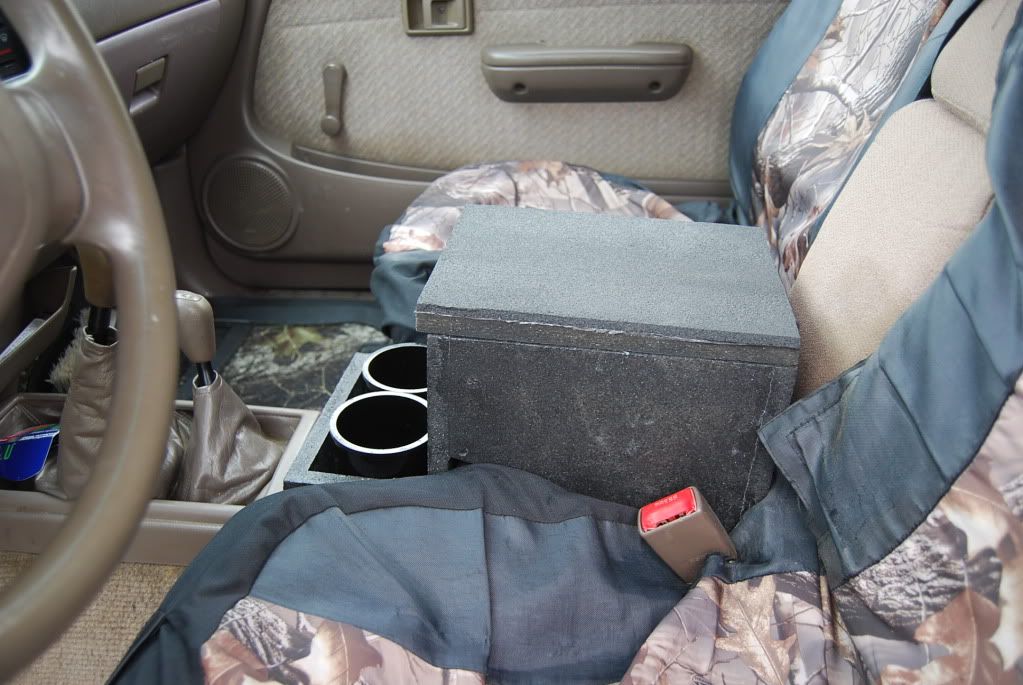 One of my favorites, the New Flowmaster 40 with new dual tailpipes, and 3" x 16" Tips.
The stock air intake has a really bad design with all of the angles and distance, so I put in a K&N High Performance Intake. Along with new radiator hoses, valve cover gasket, and belts.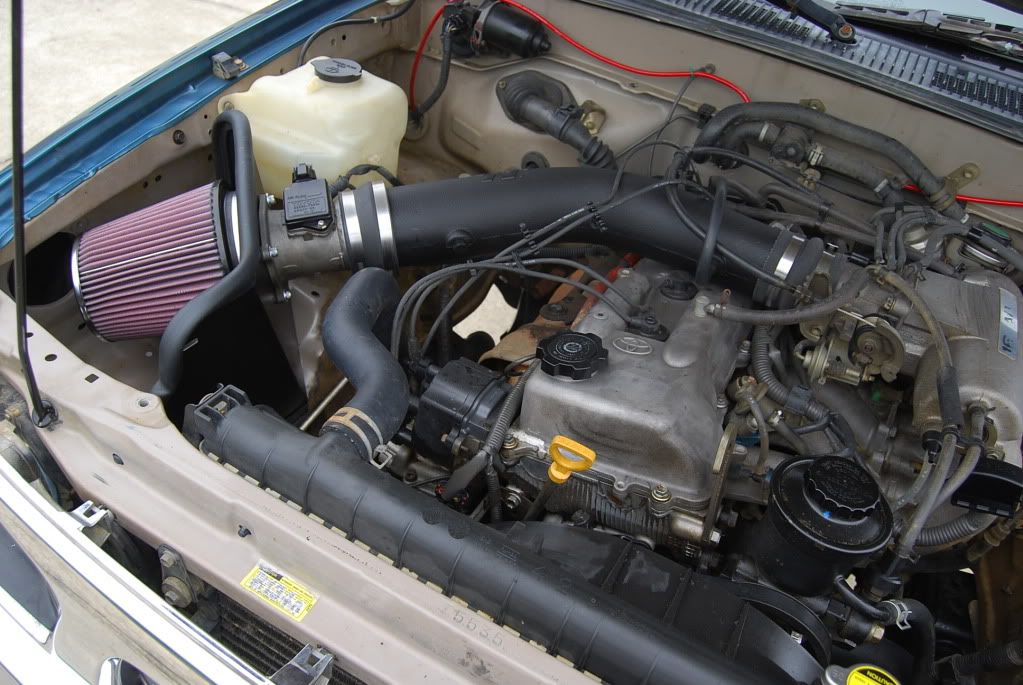 Up in the fender well was really ugly so I painted it black.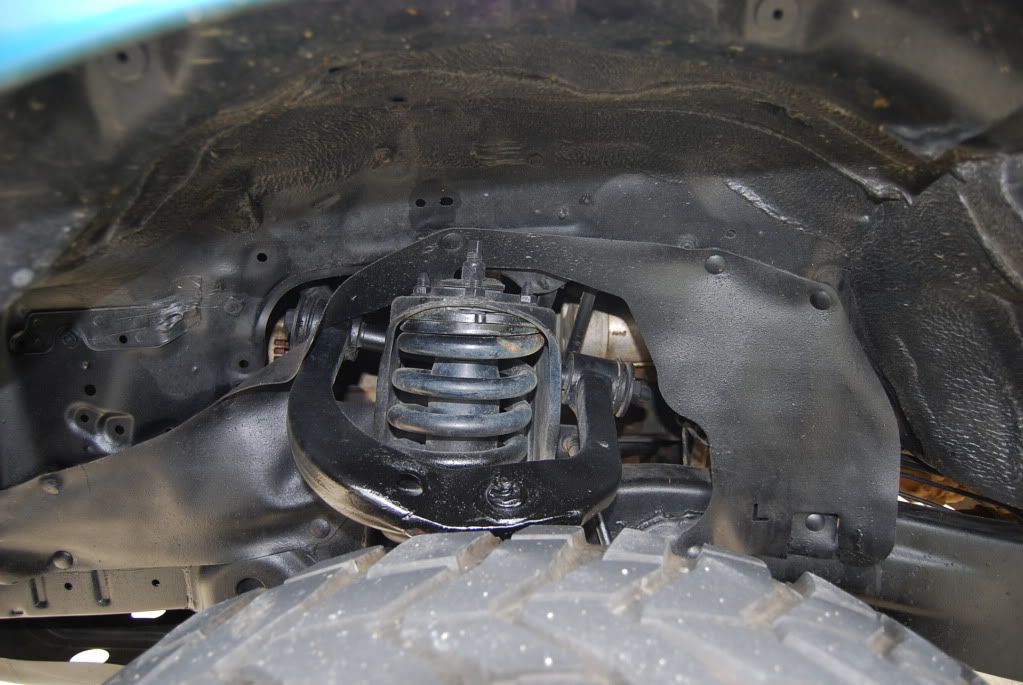 There was a dent in the bumper when I got the truck so today I took the bumper off and beat the dent out.
I mother's polished the wheels and then when I wash them with grease lightning it streaked them and removed the clear coat on the wheels. So I didn't have much of a choice but to paint them. I used 3 coats of Duplicolor Wheel Paint and 2 coats of Duplicolor Clear Coat.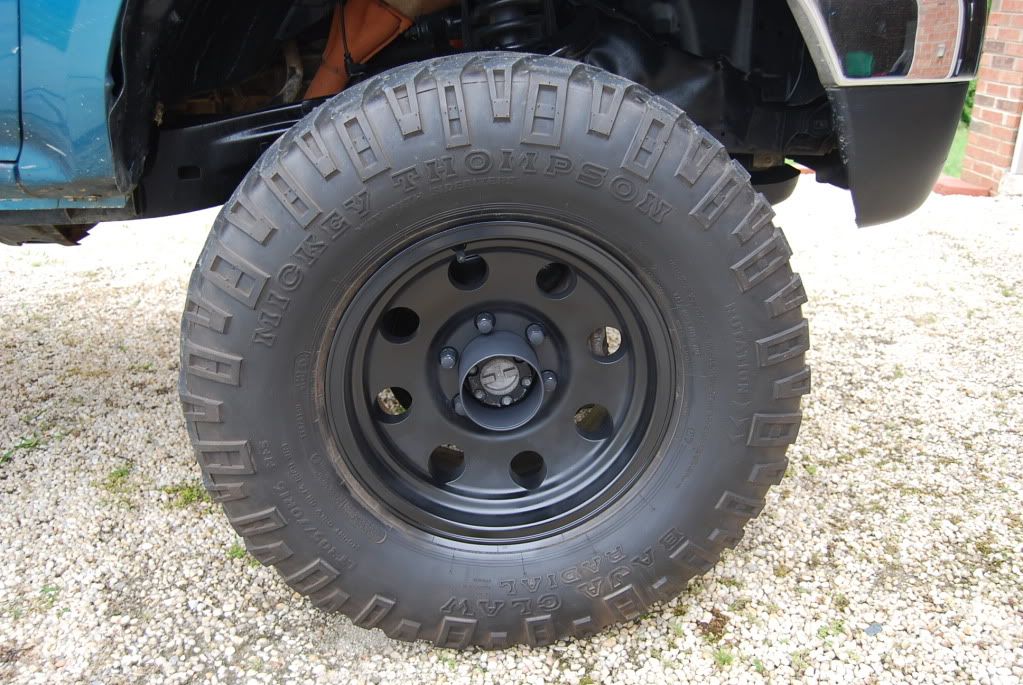 The leaf springs that were on the truck were 5 inches too short ( they didn't even go on a toyota) and the shocks were for a toyota with no lift. So we took everything out.
We put in new:
Bilstein 5125 Shocks
Stock Leaf Springs
Pro Comp AAL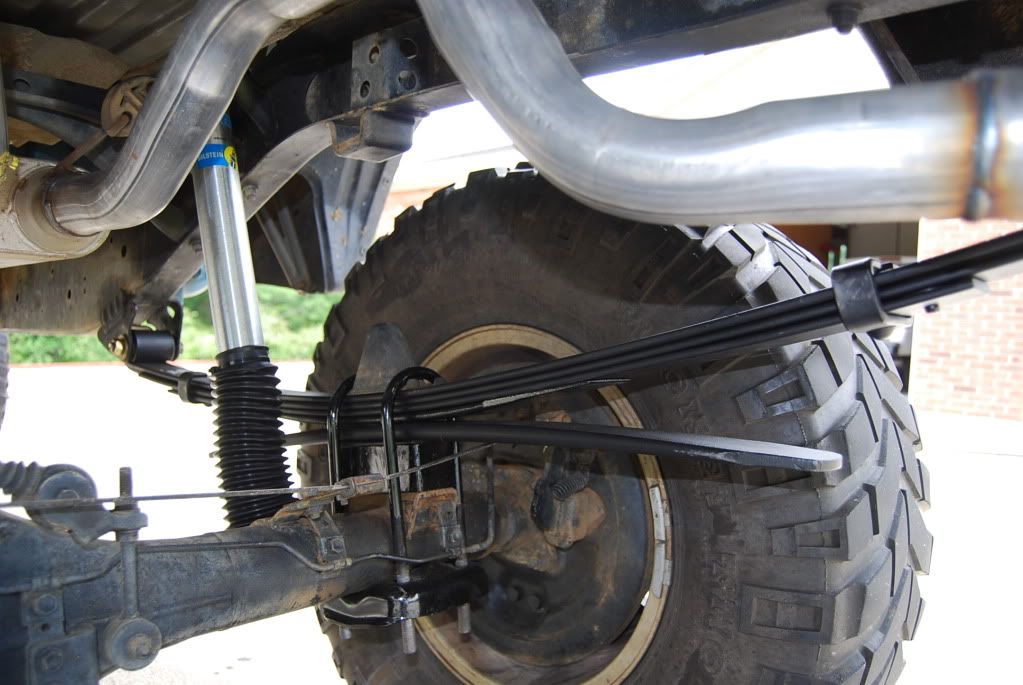 Some other things that I don't have pictures of are new:
FlyWheel
Complete Clutch
Clutch Fork
Main Seal
It is a 1995 Tacoma 4cyl 4wd 5spd with 175k miles
33 x 12.50's Mickey Thompson Tires
16" Wheels
Manual Locking Hubs
5" of lift in the rear, 4" in the front