How she sits today 12/21/14
How she sits today 11/10/14
How she sits today
7/13/14
How she sits today 7/02/14
How she sits today 5/30/14
How she sits today 1/18/14
How she sits today 1/11/14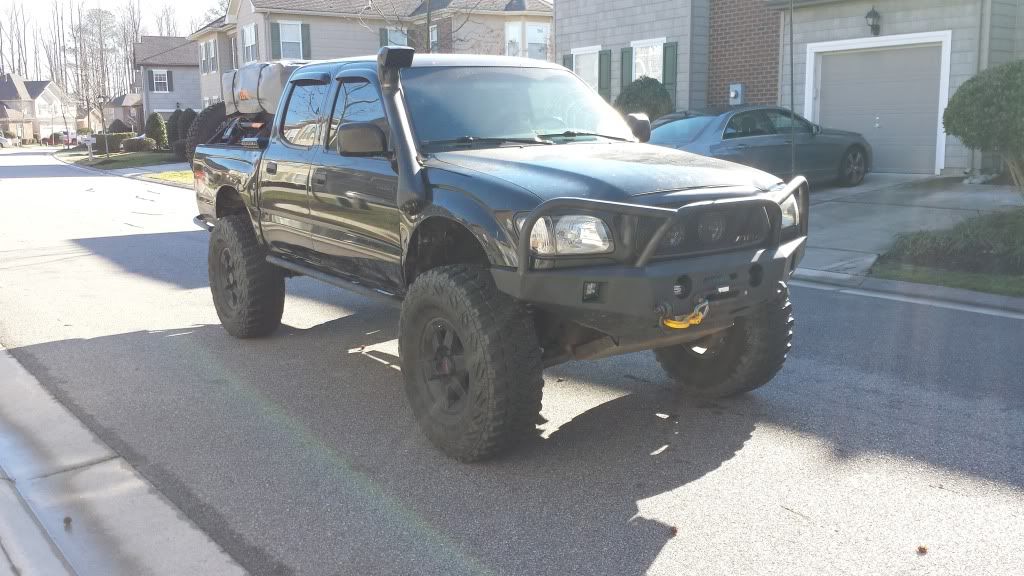 How she sits today 12/23/13
How she sits today 12/10/13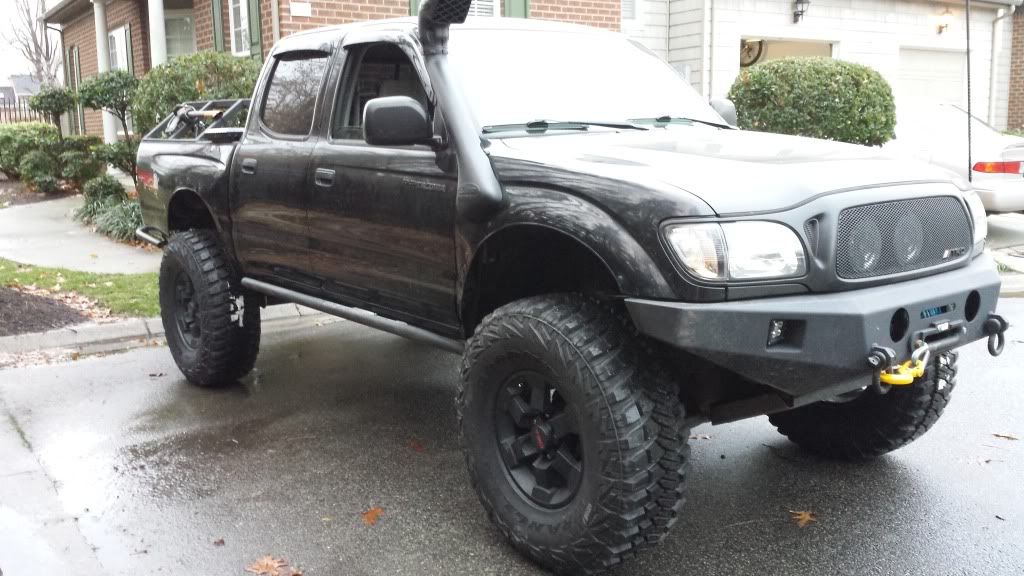 How she sits today 10/31/13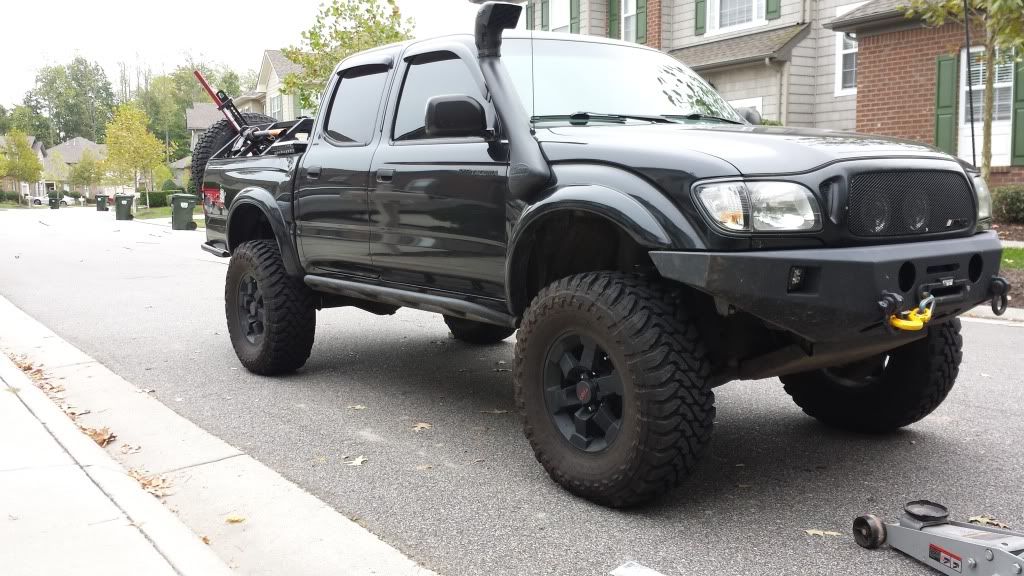 How she sits today 07/27/13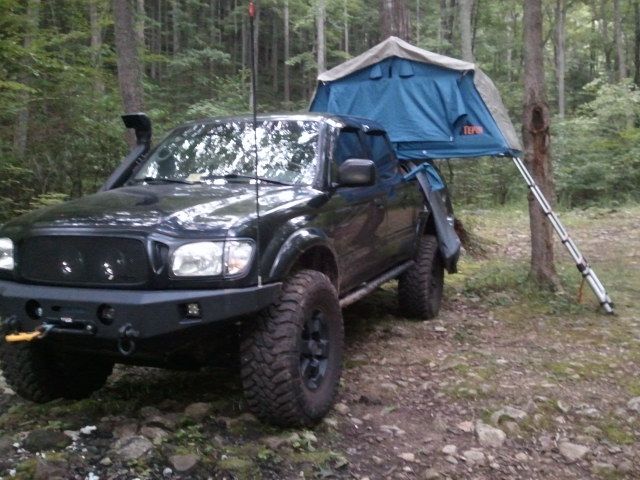 How she sits today 05/26/13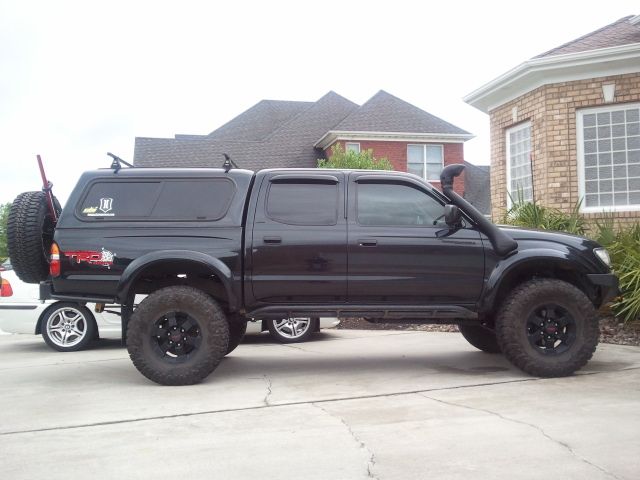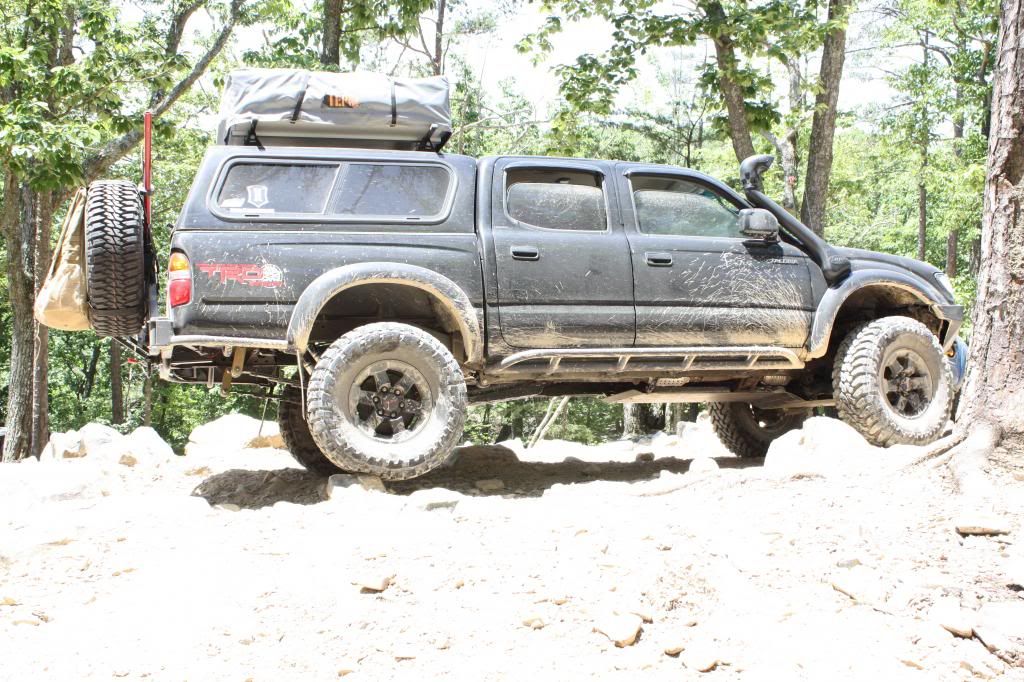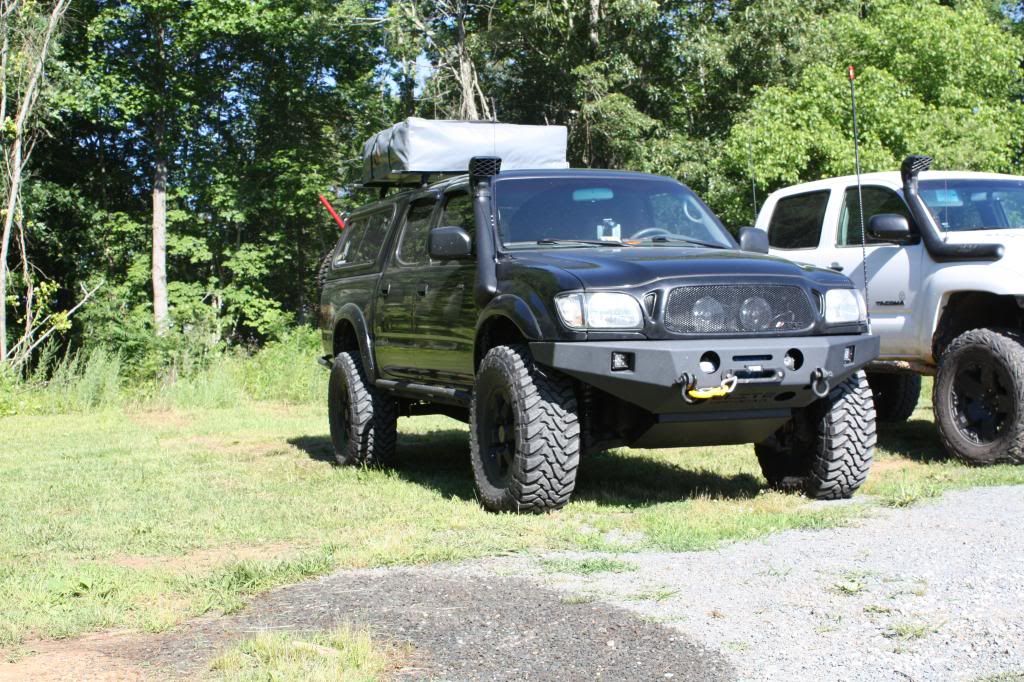 My goal is to build an expedition rig that can take me where I need to go.
2004 toyota tacoma double cab trd limited
1st and only owner
Engine/Drivetrain
Auto
3.4L V6
4.56 Nitro Gears
TRD E. Locker (Rear)
ARB Airlocker (Front)
modified tundra cv axles
Rear Differential Mod
air aid intake arm
Magnaflow
14" muffler cut after first hanger
Inchworm Tacoma Transmission Adapter Kit
Inchworm Tacoma Double Transfer Case 4:7.1 23 spline input x 23 spline output - Top shift
Gear Driven Crawler Box
Suspension
MCM Fabrication Long Travel Kit +3.5
ADS Racing Shocks Shortbody 8" Coilover for Long Travel Applications
18" 600lb springs
Modified Tundra CV axles
2.125 ads hydro bumps
MCM LT UCA'S uniball
MCM LT LCA
icon
rear monotube shocks 2.0 Aluminum Series custom length (custom mount to fabricated cross bar
lower shock mounts welded on to axle (/ \) )
allpro
expedtion leaf pack
1.5 greasable allpro shackles
U bolt flip kit
Timberen Bump Stops
BORA .75 wheel spacers up front
BORA 2" wheel spacer rear
All pro diff drop kit
Tires/Rims/
scs f5s16x8
Goodyear mtrs 315/75/16
Tubbed for full stuff
no body lift
Scs F5 spare with 35 mtr
Arb inflator
Arb deflator
On board air
20lb CO2 tank
CKSA12 ARB air compressor
Brakes
Tundra 231mm brakes and rotors extended brake lines
BAMF bpv bracket
Interior
Kenwood cd/mp3
Pioneer 8" subwoofer
remote start
Uniden Pro 520xl cb radio with external speaker
(4' Firestick antenna)
ARB Fridge/Freezer
ARB slide
Recovery
Superwinch lp8500
amsteel blue synthetic line
Prolink Thimble
D rings receiver d ring
Smittybilt
tree strap
Smittlybilt tow strap
Smittybilt Snatch block
Hi Lift Jack mounted on rear bumper
shovel
fiskar ax
Armor
Elite off road front bumper
Relentless light bar stinger and headlight hoops
trail gear rock sliders welded
Box Rocket Custom rear bumper with swing out/dual jerry can holder)
Bud Built skid, belly, crossmember
Lowrange offroad gas tank skid
BAMF lower control arm skid not installed
Exterior Miscellaneous
Frontrunner slimline roof rack
Shower extension
Wolf pack storage
Hi lift mount
Awning mount
All chrome has been replaced with black (handles, mirror)
Jeraco cap
thule load bars
Rola basket with extension (sold)
Rotopax 2 gallon gas
Trasharoo
Scepter 5.3 Gallon jerry Can
Buy Lci 5.3 water jerry can
Tepui Ayer RTT
Tepui 4ft Awning
Tepui Annex
Bed Rack by ELTACOROJO
Kobalt black tool box
On Board pressurized water can (mrgrimms idea!)
Lighting
hella 500 black magics
jasper offroad 3" pod square lights spot pattern
relocated turn signals to corner
BAMF 1st gen light bar behind the grill
Rigid industries defused lights CBI ditch light bracket
20 " cree double row spot flood light bar
42" Rampage radius led with low profile mount (relentless fabrication)
Rock lights by CKEENE
Bed lights okledlightbars.com
Electrical
Blue sea 12 accessory fuse block
100amp circuit breaker
6 switch panel by paranoid
Daystar switches
6 switch panel by paranoid (tw member)
Future mods,
cbi frame support (here and waiting to be installed)
(pictures by ElTacoRojo)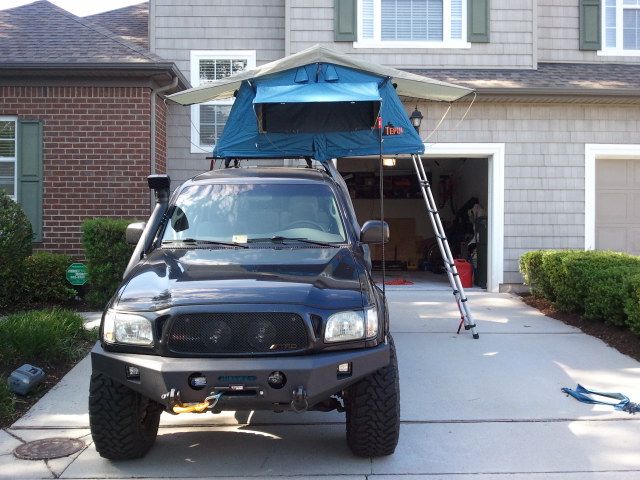 How she sits today 4/22/13 (adjusted the icon coilovers a bit)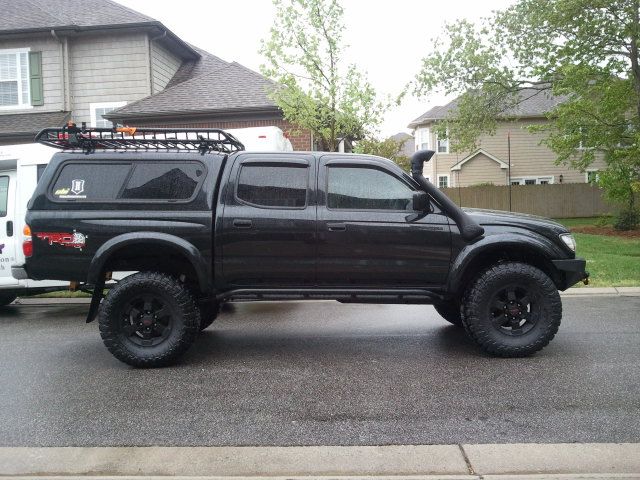 How she sits today 4/21/13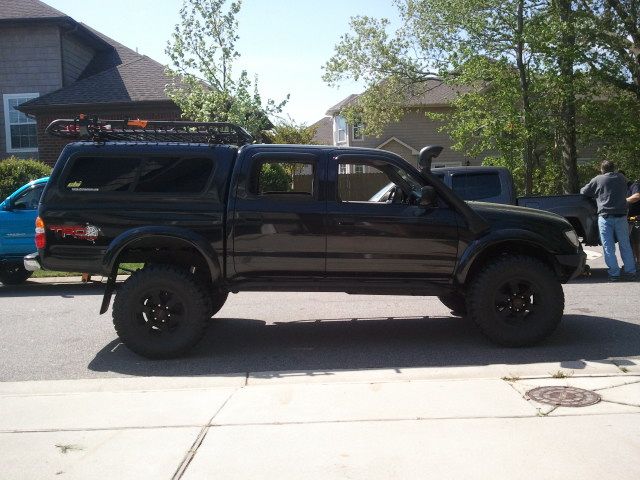 How she sits today 4/5/13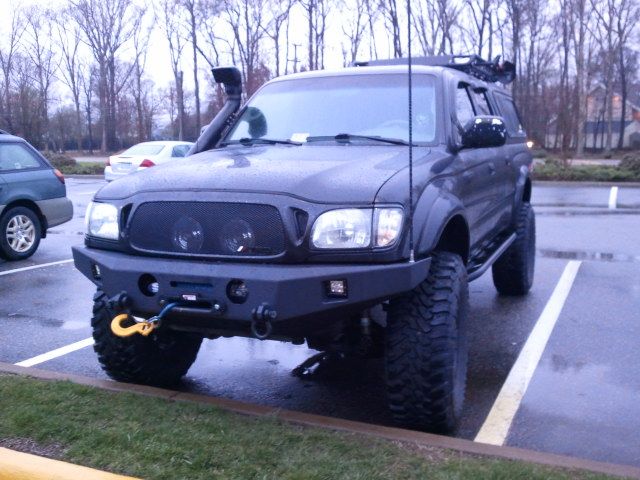 How she sits today 3/16/13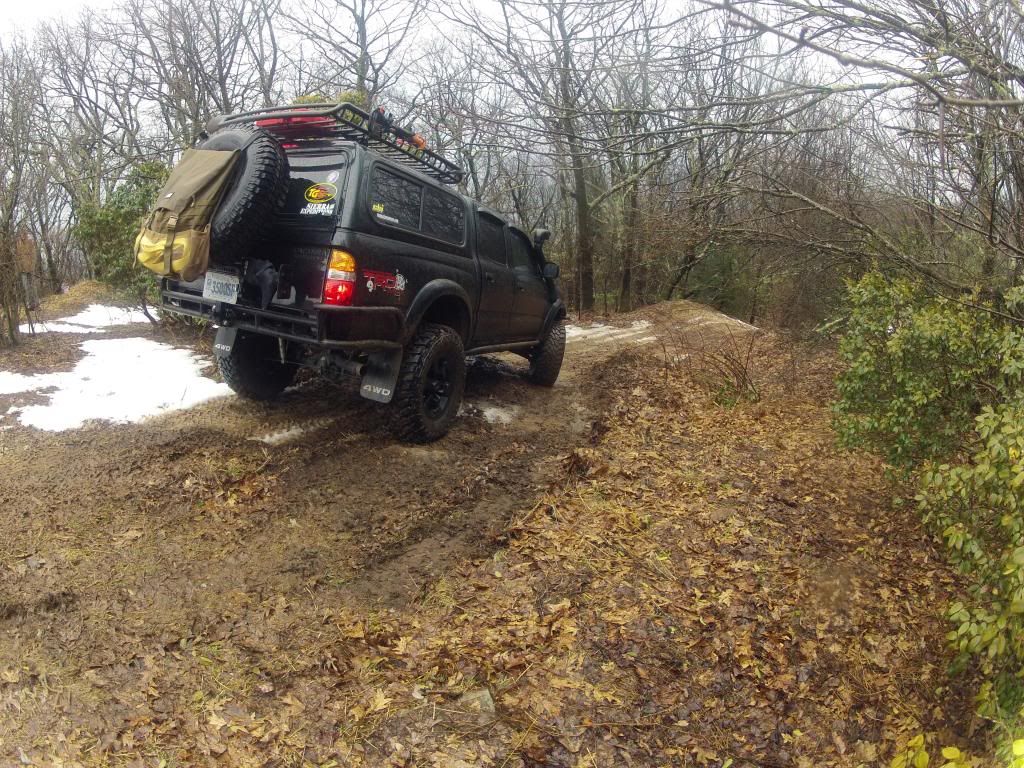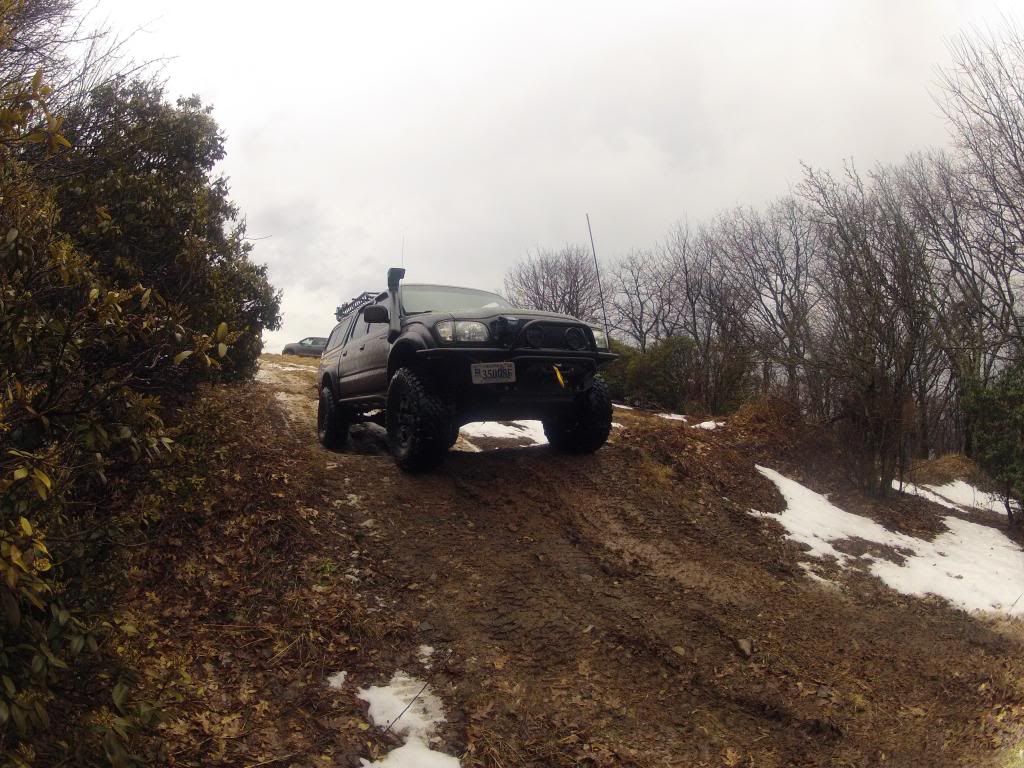 How she sits today 2/6/13
How she sits 1/26/13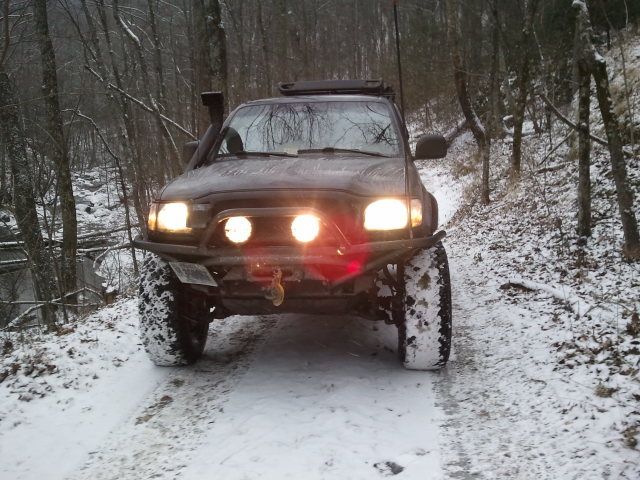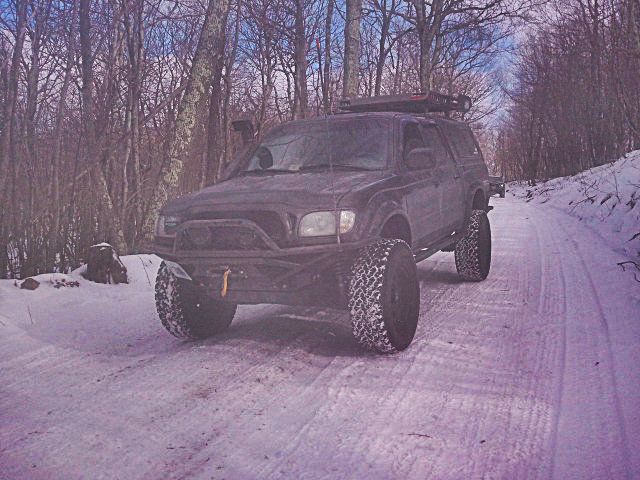 How she sits today. 12/27/12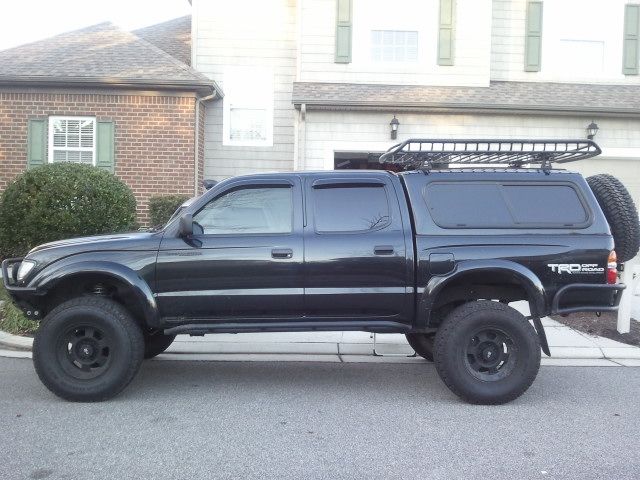 How she sits today. 06/06/12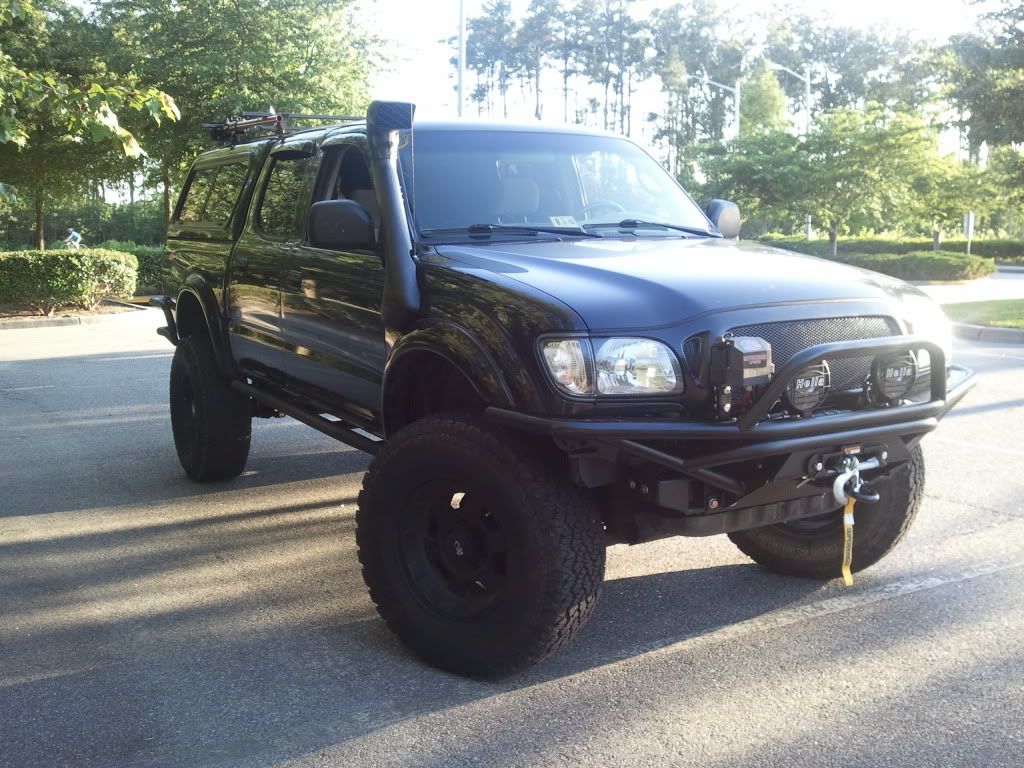 How she sits today. 5/22/12
5/12/12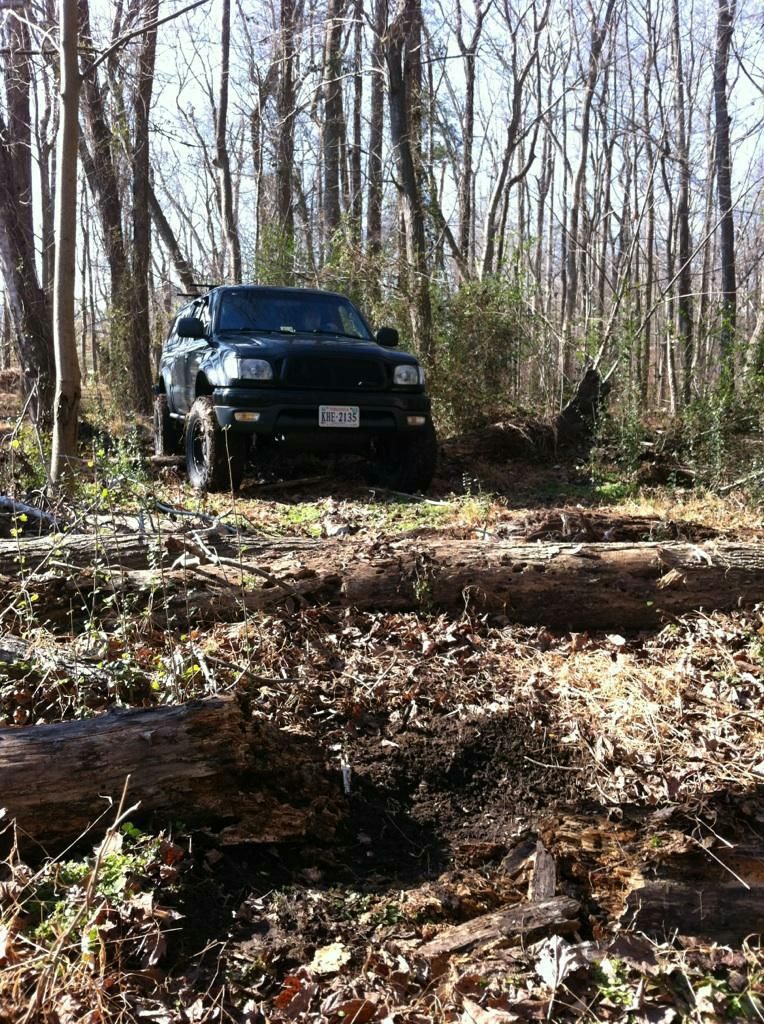 Original had a rev tek 3" lift kit. Plasti dipped my eagle alloys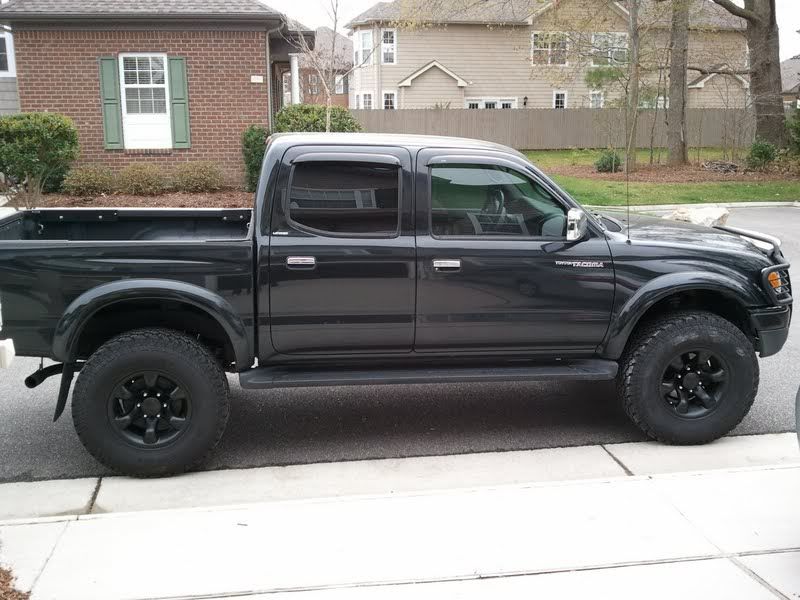 put on some 1.5 all pro spacers
put on some trail gear rock sliders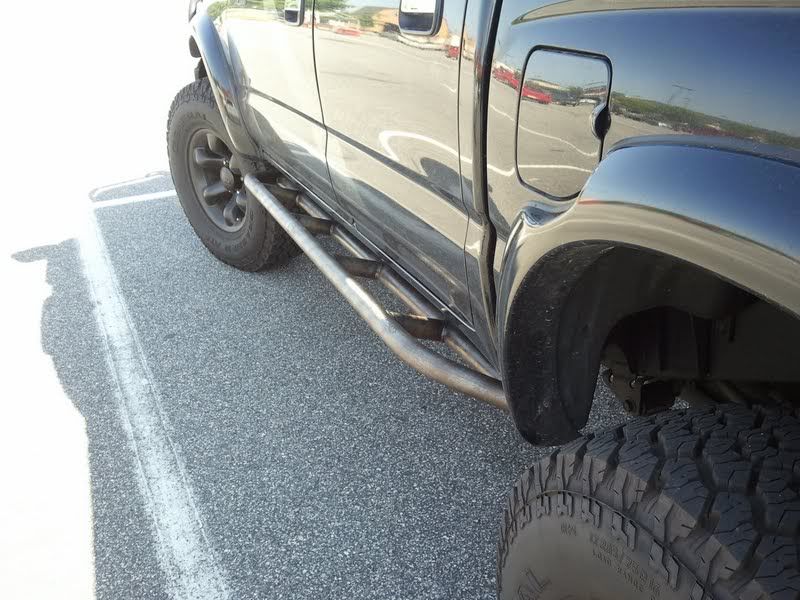 painted rear bumper black
added amp research bed extender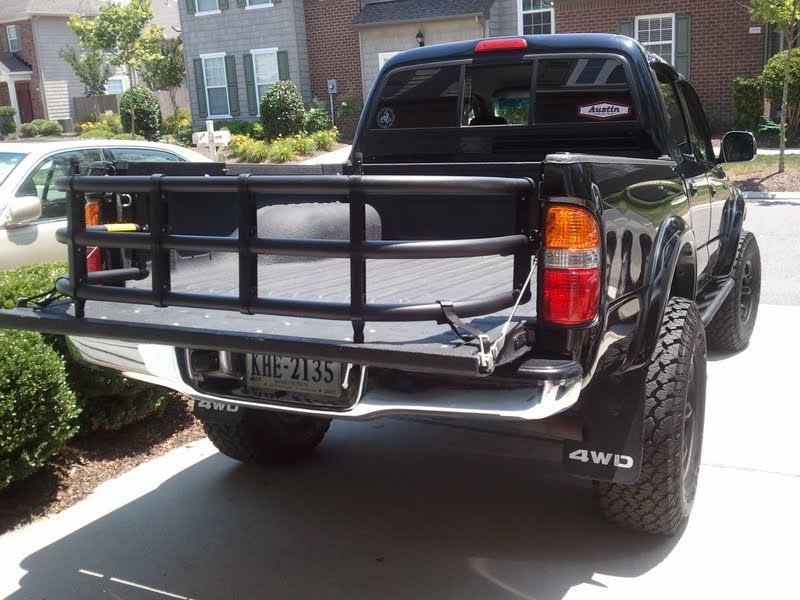 found a good deal on craigslist for a used jeraco cap. $300, and had the thule load bars on top!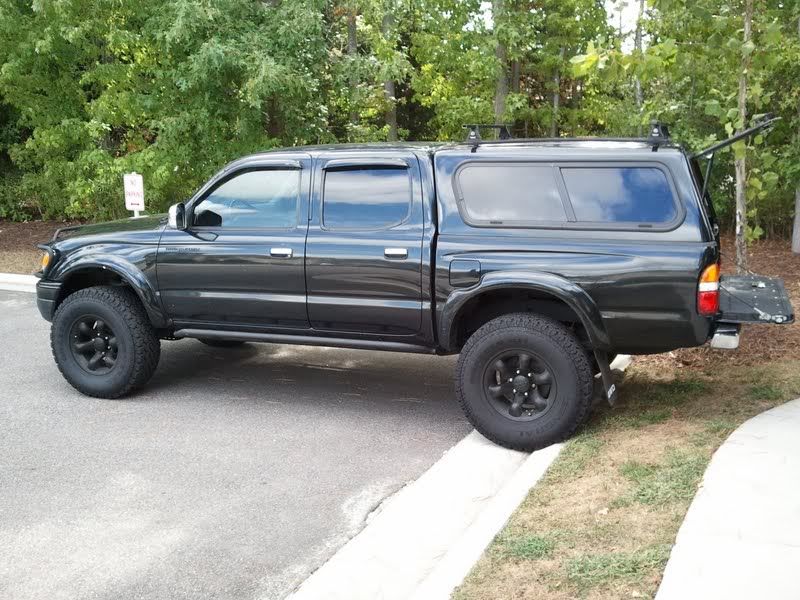 Picked up some pro comp 7089 and ordered TG rear bumper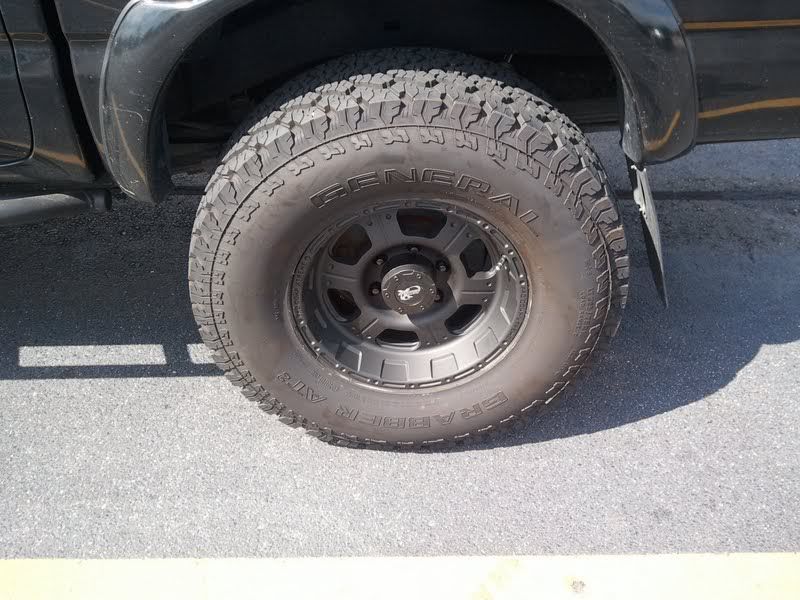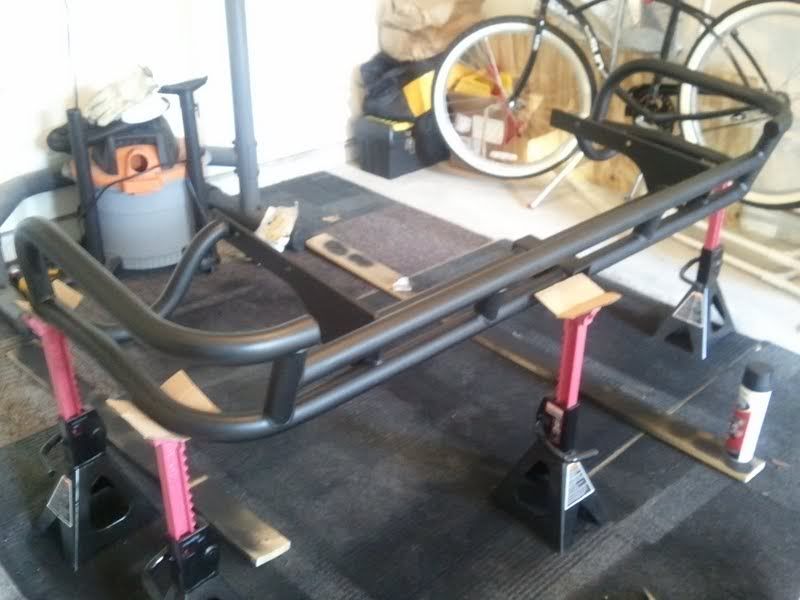 slowly getting rid of all the chrome!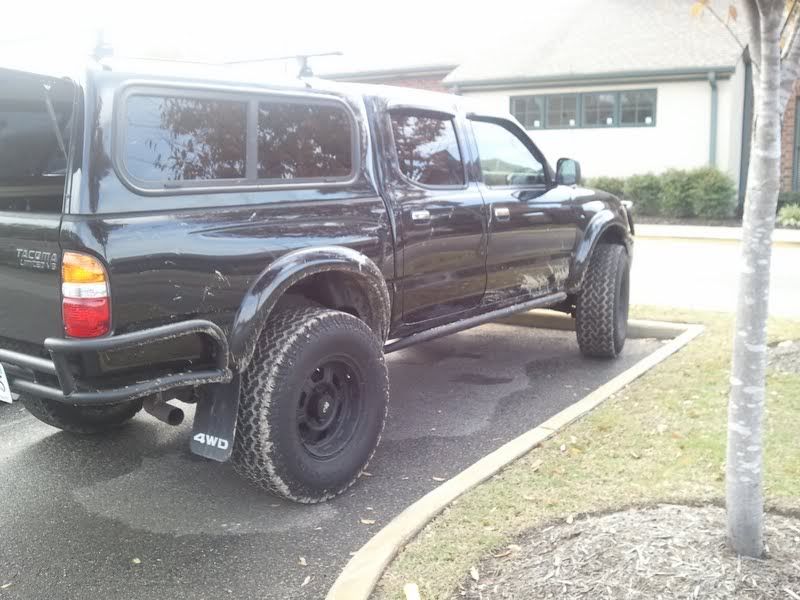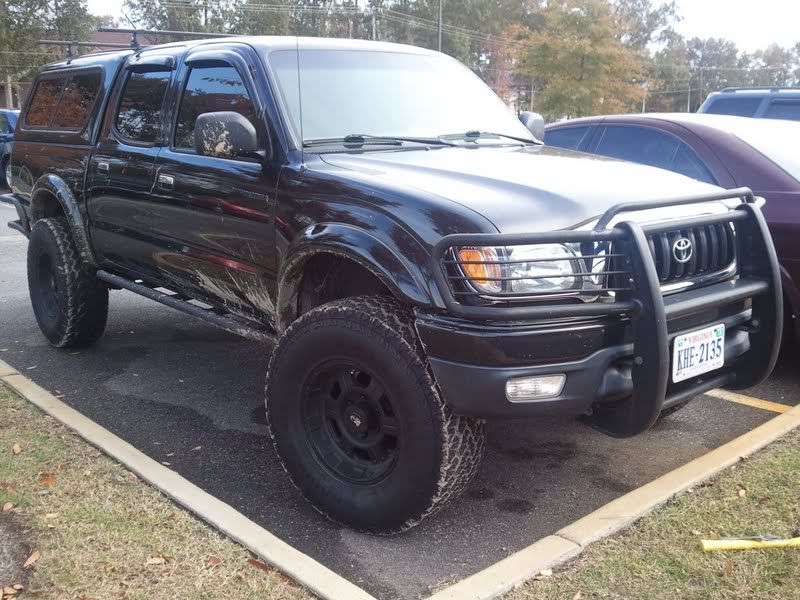 pulled off front brush guard and added the 5100 in the front with the eibach springs. Got rid of my revtek lift. Notice how high the front was riding compared to the back. Took out the rear block and added a 3"aal from tuff country. Now the back was sitting lower then the front!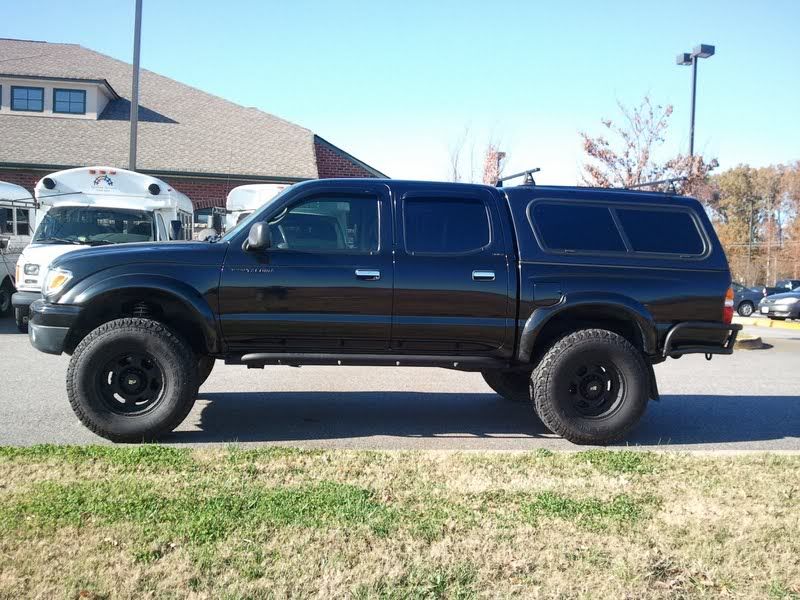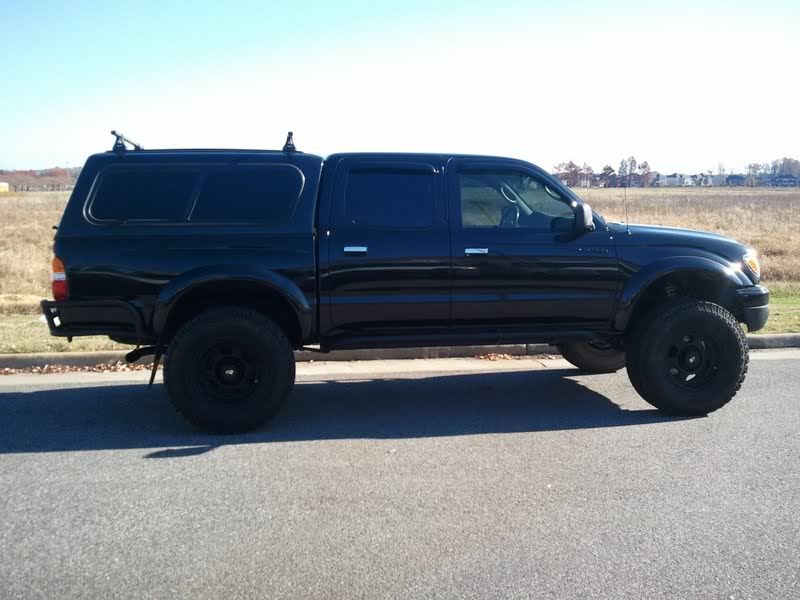 added clear corners, mesh grill, and replaced chrome handles with black handles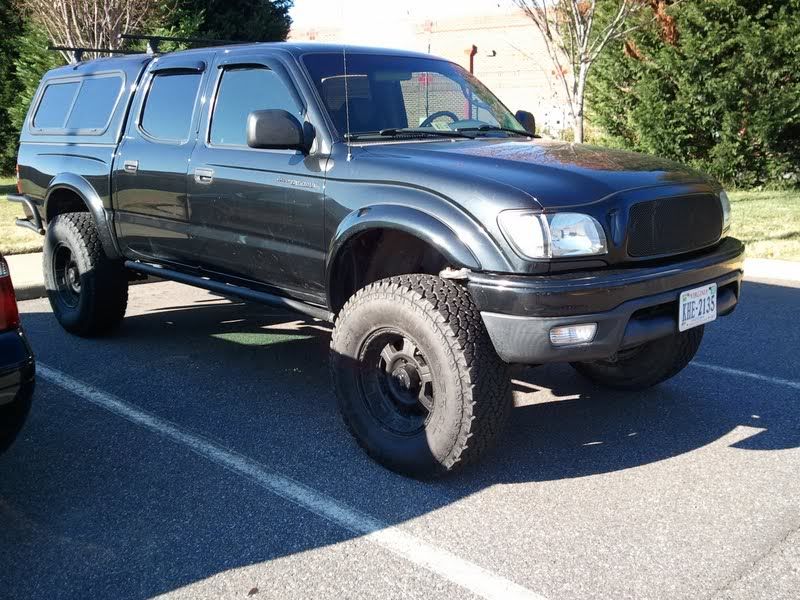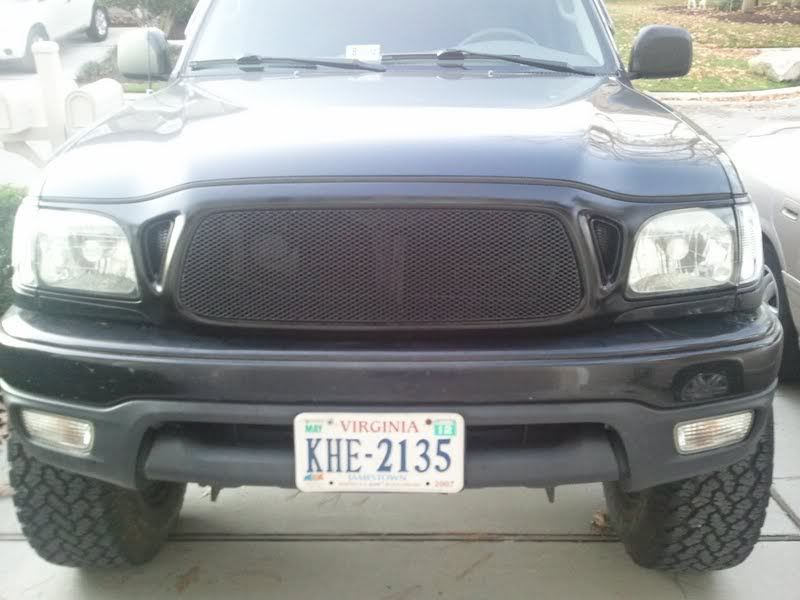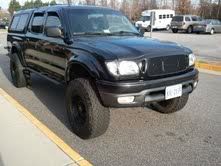 fixed the rear suspension by adding 5100 in the back getting my 3"block put back on. Now the rear is about an inch higher than the front. I figured with the weight of the cap and bumper it may settle down a little. When I pack the back with gear it almost levels out. Maybe a new rear leaf pack in the future with some shackles.
Mounted hi lift jack and shovel for camping and wheeling.
Had a chance to do some wheeling today. Here some pictures of the flex.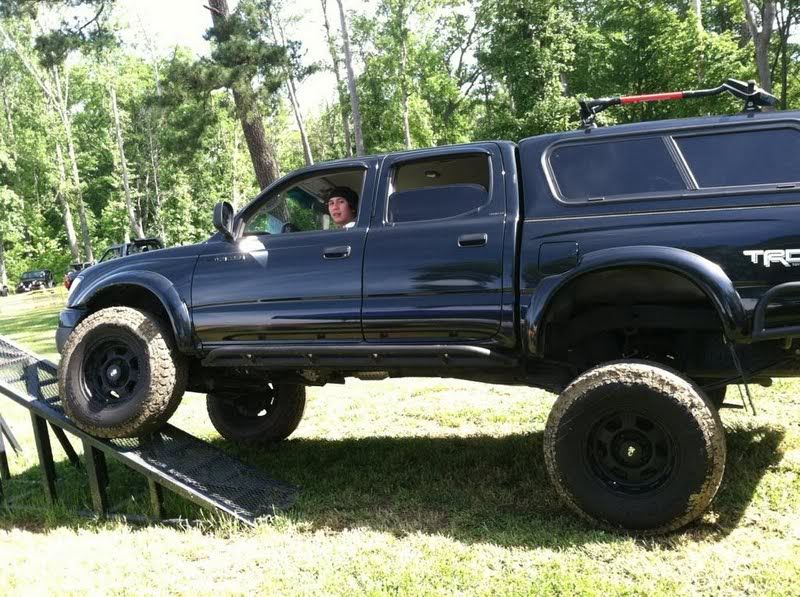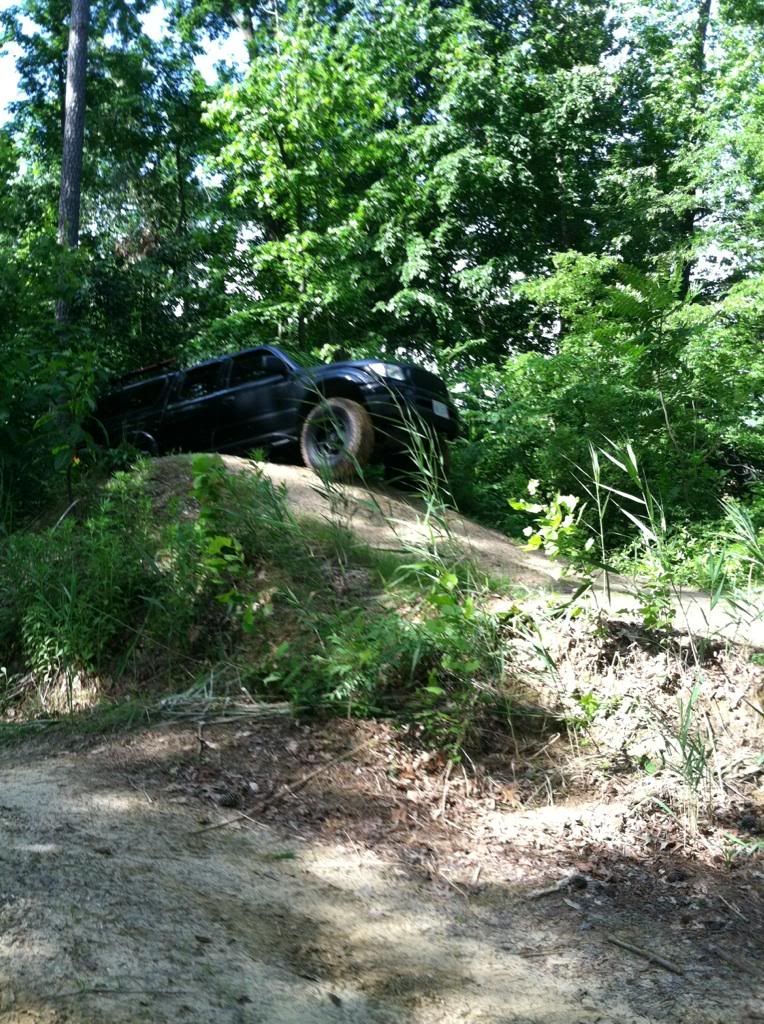 buddy's second generation and mine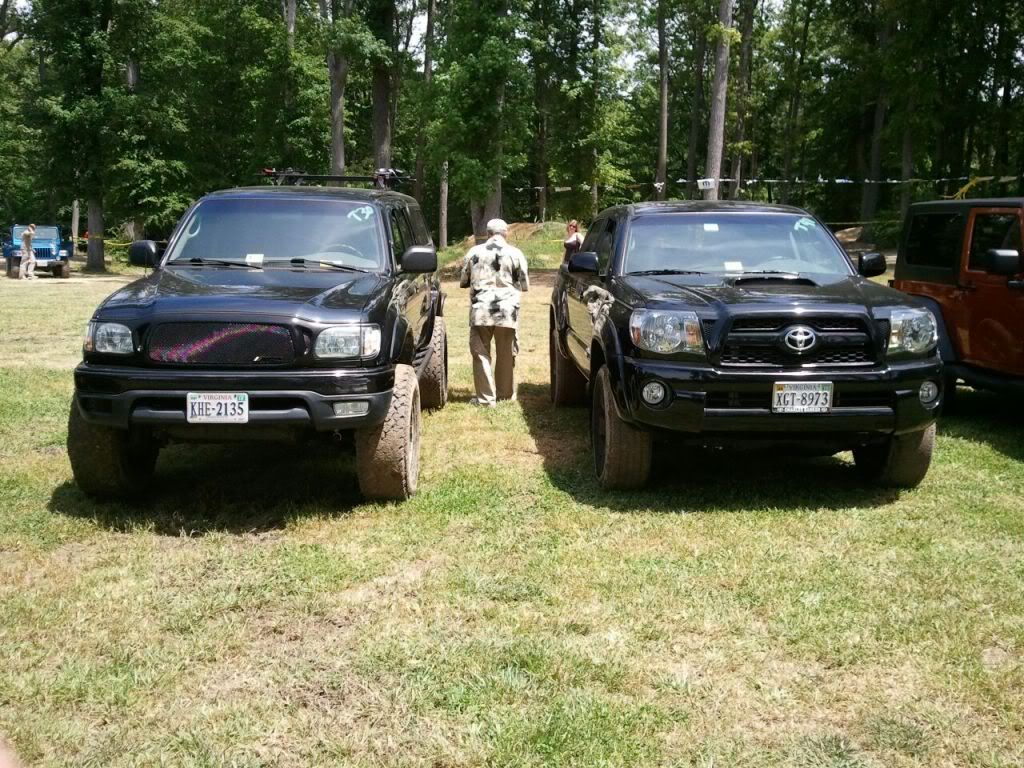 not to dirty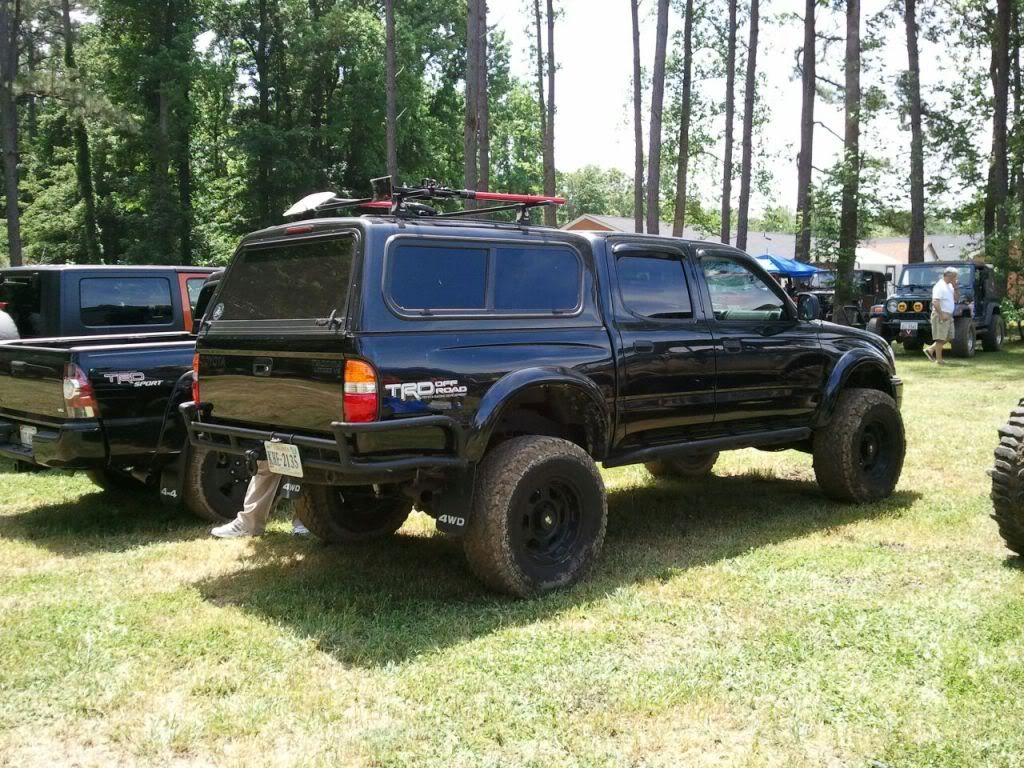 Just ordered trail gear front bumper with light bar and a arb safari snorkel. Slowly my truck is coming along. Just need to order a winch. Any suggestions from personal use would be greatly appreciated.
Fitted the bumper so I can measure the plates I wanted to add. Got the idea from box rocket!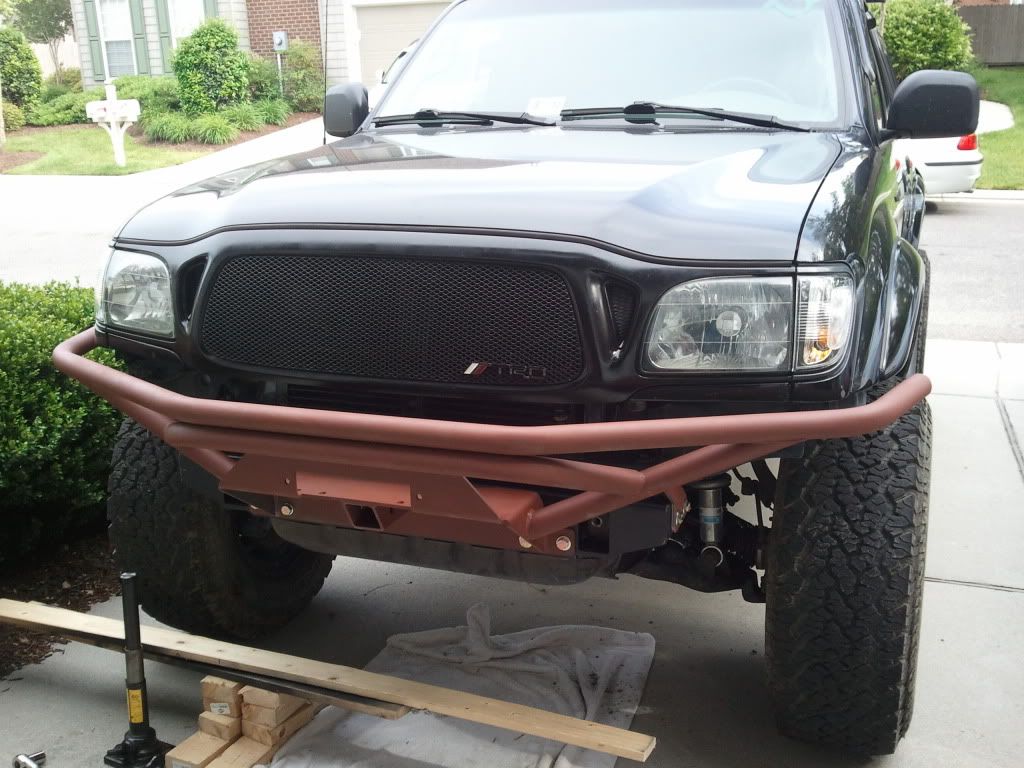 Getting it all painted up. Should be able to mount it tonight or tomorrow.